The 38th ASEAN Summit Meeting: Agenda and Outcomes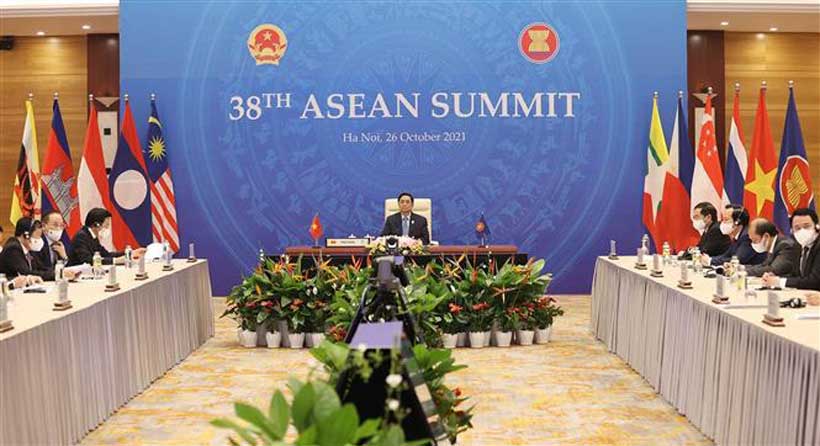 The 38th ASEAN summit meeting is held from October 26-28th and the list of areas to concentrate for the ASEAN would be far too many which includes focusing on the infrastructure projects, working on improved timelines for better implementation of the ASEAN Investment Area (intra ASEAN investment was $23 billion in 2021), emphasising on trade facilitation across ASEAN region, building better health facilities and pandemic infrastructure, and working on realisation of the three pillars of ASEAN communities. With the possibility of US President Joe Biden attending the ASEAN summit meeting through video conferencing shows the relevance of this ASEAN meeting. In fact, the major discussions and debate will be about the challenges that the region faces regarding the pandemic, health issues and fulfilling the objective of better pandemic management through effective health network, diagnostics, and therapeutics.
During the ASEAN foreign ministers meeting which was held in August 2021 the common motto was 'we care, we prepare, we prosper'. During the meeting it was clearly earmarked that there is need for cohesive approach regarding ASEAN unity and centrality with a clear focus on saving people's lives and protecting the ASEAN community by adhering to the common fundamentals of peace, prosperity, and progress. During the meeting the stress was regarding ASEAN Community Vision 2025 and peaceful resolution of maritime disputes under the 1982 United Nations Convention on the Law of the Sea (UNCLOS). The emphasis on protecting ASEAN identity, centrality and creating awareness among the people of the region was seen as a major precursor for building regional institutions and strengthen bonds between nations.
The member countries of ASEAN need to work on better managing the ASEAN Shield and working on unified response to disaster management through promotion of multilateral cooperation, respect in international law, striving to achieve peace, prosperity, and stability in the region. In fact, one of the areas which has gained much attention is regarding the 4th Industrial Revolution, developing better infrastructure for blue economy and promoting awareness among the department of foreign affairs in ASEAN countries.
During the last one year, it has been found that the organization needs to cooperate in promoting institutional mechanisms related to public health emergencies and collaborating in promotion of trade and addressing challenges to the return of pre Covid-19 levels economic growth. This summit meeting needs to address what exactly are the possibilities for utilising the ASEAN COVID fund, and undertaking regional research mechanisms to protect the children from the third wave of the pandemic.
ASEAN on its own can work on a regional COVAX initiative which can promote better coordination and cooperation among the medical community for better diagnostics and therapeutics. In fact, ASEAN is on the cusp of developing a better infrastructure which can promote research development, logistics chain for distribution of vaccines, and working as a organized unit for better bargaining of the bulk purchase of vaccines at the regional level. This regional approach will also help in the global initiative of COVAX which will address this region as a cohesive one unit. This will further help in better access to the international medicines and developing a regional response to the vaccine passport. The Southeast Asian countries need to undertake regional protocols for safe travellers and thereby promote intra-regional business and tourism. This can also be done through ASEAN travel corridor bubble and undertaking a region wide protocol for countering the spread of the pandemic through tourists and business travellers.
During the pandemic it has been acknowledged that while nations have been working hard to counter the side effects of the pandemic, but it needs a return to the sub regional initiatives in terms of economic recovery and sustainable development. The pandemic has also opened the avenues for promoting digital connectivity and creating mechanisms for sanitised logistics and cargo support. This will help in addressing sanitary and phytosanitary issues regarding trade within the region and even at transregional level.
In fact, one of the areas where the ASEAN needs to work very cohesively is to integrate the ASEAN region through port network, regional connectivity grids, energy, and electricity networks, and promoting better e-commerce avenues. The digitalization of the region will also help in gaining significant leverage regarding the Industrial Revolution 4.0 and getting the support from the dialogue partners on smart cities project across the region. In terms of research in science and technology, and the future role those new emerging technologies would be playing, the ASEAN must work on a blueprint regarding developing the region as the Research Centre for critical technologies. Given the fact that there are more than thirty critical technologies items the Southeast Asian countries can pick any three from the list to develop their niche areas and undertake concerted efforts to develop that sector in their respective countries. To create awareness and develop scientific acumen there is need for 'talent to technocrat initiative' which can groom the promising scholars in this field and developed the network of nodal institution across Southeast Asia.
While many issues which are non-traditional security threats such as terrorism, illicit drugs, human trafficking, cyber security have been addressed time and again in different ASEAN meetings, but it needs to be seen that how the COVID-19 pandemic has redefined the criteria for achieving sustainable countermeasures in this regard. The Treaty of Amity and Cooperation (TAC) in Southeast Asia needs better management and compliant mechanism. There is also requirement that the region-specific cyber defence network and creating centres of excellence in this field. The cue can be taken from the NATO cyber security networks and how a cohesive response mechanism can be created.
Maritime security and cooperation are the critical sectors which needs strong commitment from all the Southeast Asian nations. The UNSC sponsored special dialogue on maritime security outlines the need for addressing this from the point of view of climate change, illegal fishing, countering piracy, promotion of marine scientific research, safeguarding maritime trade and commerce. It should be acknowledged at the South China Sea is a major issue and the Southeast Asian countries should accept the deadline for the signing of the Code of Conduct (CoC) on South China Sea. Otherwise, it is expected that ASEAN centrality on resolving the South China Sea issues will be marred with internal frictions and tensions among the member countries. The dialogue partners already have outlined that there is need for consistent approach and engaging China in a compulsive manner so that certain protocols can be developed, and the status quo is maintained.
It is also important to note that the role which has been played by ASEAN Maritime Forum and the Expanded ASEAN Maritime Forum is much below par and therefore these institutions need to revisit their mandate and objectives to be the harbinger of new ideas in this field. One of the areas which needs active involvement of the Southeast Asian countries is the climate change and the need to shift to clean and renewable energy sources. These issues have been addressed through ASEAN plan of action for energy cooperation but there is a need for more research in promoting energy security and safe transition to new kinds of energies.
The Regional Comprehensive Economic Partnership (RCEP) which was signed in November 2020 needs to gain momentum, and given the fact there is tardy progress about domestic ratification procedures, it has been felt that a quick response mechanism on ratification should be initiated. Further, the Southeast Asian countries should also work on developing their own domestic capacities in manufacturing and services so that the rules of origin issue can be better addressed. The rules of origin issue were one of the issues on which India had strong reservations.
In terms of knowledge creation and education as well as human resource development this summit can achieve a lot. In the Manila summit held in 2017, it was highlighted that there is a need for employment generation and developing skills and capacities. It is opportune time after four years of the Manila summit to investigate what exactly has been achieved and whether there has been slow progress. The time has also come for reinforcing the role that the East Asia summit as the leaders forum can work on developing consensus on broad security strategic, economic, and political issues.
While ASEAN has clearly outlined its outlook on the Indo-Pacific, but it needs better structuring and identifying areas under which it can synergise its activities along with partners in the Indo Pacific. In terms of maritime cooperation, promoting connectivity and undertaking initiatives related to protection of marine life and developing protocols for sustainable harnessing of resources, there are immense possibilities.
About South China Sea dispute there is need for working fast on the single draft code of conduct negotiating text and addressing this on a priority. ASEAN countries themselves can outline their outlook about compliance as per the provisions of the 1982 United Nations Convention on the Law of the Sea (UNCLOS) and promote that the ASEAN nations would be willing to subscribe to the legal regulations enshrined under the UNCLOS 1982.
If one evaluates Hanoi declaration 2020 related to the ASEAN community, it clearly stated that there is need for reviews of the blueprints of the ASEAN Community, ASEAN connectivity and initiative for ASEAN integration. These three documents need further review during this summit, and it is believed that a holistic approach should be adopted so that instead of rhetoric there is more tangible outcomes on ground.
The recommendations for the ASEAN Summit are many. ASEAN should really acknowledge the need for concerted approach in the field of comprehensive regional cyber security strategy, developing national ASEAN community councils to create awareness and responsibilities, creating the digital support fund to provide access to millions in terms of governance and redressal of grievances, undertaking a time bound approach with regard to single draft on code of conduct in South China Sea, developing critical technologies hub which can be decentralised and the country should be assigned there are areas of expertise which it can develop in the next decade. ASEAN also needs to undertake futuristic vision by commissioning a governmental group of experts which can undertake feasibility studies to make this organization more buoyant and proactive. ASEAN can also develop architecture and logistics to harness the global initiative related to resilient supply chains and even participate in the Build Back a Better World(B3W) Initiative by G-7 countries.
Why does the Indonesian government opt for China but ignore Japan in the Jakarta-Bandung high-speed rail project?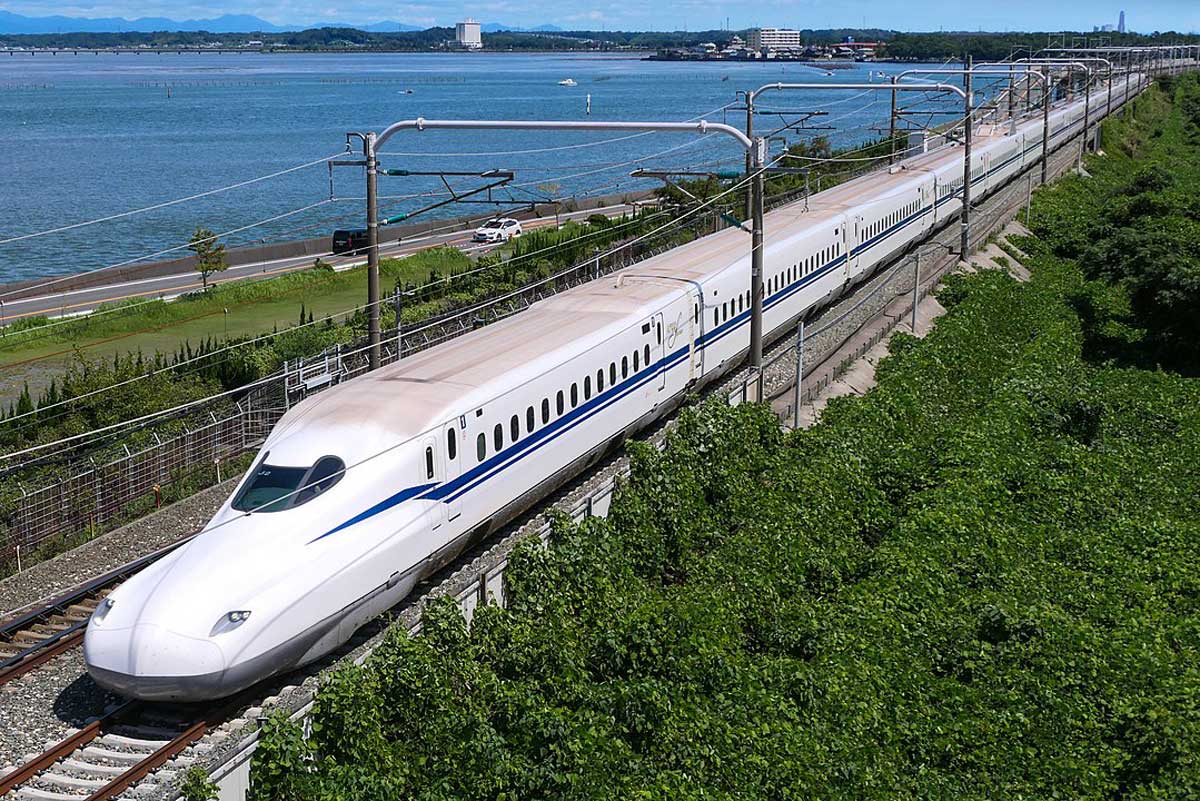 After the G-20 agenda, Jokowi and Xi Jinping took the time to witness the online trial of the Jakarta-Bandung high-speed rail project jointly by the two countries, in Bali.[1] The project, which is predicted to be completed in the middle of next year in 2023[2], is an Indonesian mega project that has attracted a lot of public attention. This project cannot be separated from the dynamics of competition involving Japan and China in the early stages of its submission.
In this article, I explain why the Indonesian government finally opted for China over Japan in constructing its high-speed train. The reasons behind I resume from the reports of both Indonesian media and government websites. Then I add my opinion to each reason and how much it influence decision-making.
Introduction
The high-speed rail project connects two of Indonesia's most densely populated cities: Jakarta and Bandung. The program actually has been planned in advance by the Indonesian government since the era of Susilo Bambang Yudhoyono, in 2012.[3]
At that time, Japan was the first to be involved in its development plan. Through the Japan International Cooperation Agency (JICA), Japan has conducted a feasibility study on the project. However, after the era of Indonesian leadership changed, the plans for the project mandate shifted as well.[4]
Under Jokowi, Japan was no longer prioritized to continue the construction of high-speed trains. According to one of the leading Indonesian media, Kompas, Japan whereas has spent 3.5 million US dollars just to conduct the feasibility study since 2014.[5] Japan was disappointed with the decision of new Indonesian government to prefer China over the project. The disappointment was expressed by his ambassador for Indonesia, Yasuaki Tanizaki. He expressed his dissatisfaction with two things. First, the feasibility fund for the study Japan had issued was big enough, and second, technologically, Japan should be undoubted for the project.[6]
The government's choice over China in the Jakarta-Bandung high-speed rail project in addition to causing disappointment for Japan also emerged in wild assumption in the public that Indonesian state-owned companies in the construction of high-speed trains will be taken control by China if something bad happened later on.[7] One of the Indonesian elites who are worried about this is Yusril Ihza Mahendra, according to him, "If they are (Indonesian state-owned companies) unable to pay, it is not impossible that China will acquire shares in the four state-owned companies consortiums. So, China started to control our state-owned companies".[8]
The issue that the Jokowi administration had fallen into the grip of Xi Jinping's Belt Road Initiative (BRI) program, indeed, spreading across the country. The rumor is further strengthened by the number of other infrastructure projects that are financed by China. People then circulated the issue about China's debt trap. They are worried China's kindness on the debt will burden Indonesia in the future. However, in my opinion, that perception is not based on solid evidence. Granting debt by China is true as easy and not as strict as the provisions in the IMF or World Bank, which required the implementation of the 'Washington Consensus' (a term introduced by John Williamson in 1989[9]). But it does not mean that the financing provided by China is perfunctory, let alone China intends to entrap its borrowing countries with debt.
Negative rumors about China are often used as campaign material for certain political elites to attack the Jokowi government. The decision to choose China over Japan, I believe, is based on careful considerations in terms of economic and political factors, with the former reason playing more important role than the latter.
Therefore, I must emphasize that Jokowi's decision to award the Jakarta-Bandung high-speed train contract to China cannot be simply concluded that Indonesia has bandwagon against China. Throughout history, Indonesia has never once sided with any major power.
In this paper, I describe at least three reasons behind Indonesia prefers China for the construction of the Jakarta-Bandung high-speed train. I summarize these reasons from various media reports in Indonesia. These arguments include consideration of financing, balancing between the Asian Great Powers, and the implementation of a comprehensive strategy agreement between both countries.
Financing Considerations
According to my analysis, the financing considerationis the most influential factor why Jokowi finally chose China for high-speed train construction. In terms of financing proposals, the Chinese offer is indeed more profitable for the Indonesian government. The reason is Indonesia does not need to use its state budget. All financing is borne by China through a business-to-business (b to b) cooperation mechanism.[10]
On the other hand, the proposal made by Japan is burdensome for the Jokowi administration. Japan only undertakes the project if the financing construction is carried out with guarantees and the project's risks must also be borne by the Indonesian government.[11]
Jokowi's an objection to the offer from Japan is due to the lack of funds. Indonesia does have an interest in the presence of the first high-speed rail transportation mode in Southeast Asia.[12] However, with high costs and conditions that require guarantees from the government, it will suck up financial allocations for other infrastructure development. The Indonesian government emphasized that the Jakarta-Bandung high-speed rail project should not be a burden on the state budget. The state budget according to Jokowi, will be focused on infrastructure development outside Java. As Jokowi said at the inauguration of the construction, "Since the beginning, the construction of the speed train connecting Jakarta-Bandung did not want to use state funds, why? Because we will focus (the state budget) for infrastructure development outside Java, the budget will go there".[13]
As quoted from the Cabinet Secretariat Website of the Republic of Indonesia, it was stated that Jokowi emphasized three things regarding the speed train development plan: "1) Not using the state budget; 2) Not with government guarantees; 3) run by business to business (B to B) mechanism, whether it's among state-owned enterprise or among the private sector".[14]
So financing a project by fully devolving it into a business-to-business contract mechanism is the most rational choice. It is expected to be able to cover the limited financial gap without interfering with other allocation funds. For more details, in table 1.1 below I show a comparison of the proposals submitted by each party. I summarized this data from the Liputan 6 media.[15]
Table 1.1
Comparison of High Speed Rail Proposals between Japan and China
| | | |
| --- | --- | --- |
| The Comparison | China | Japan |
| Project Value | 5.5 Billion US Dollars | 6,2 Billion US Dollars |
| Government Guarantee | Without Indonesian Government Guarantee | Requires Indonesian Government Guarantee |
| Contract System | Joint venture company with project risk borne by the venture | Engineering, procurement and construction (EPC) with the risk borne by the government |
| Land Procurement | No responsibility whatsoever by the Indonesian government | The responsibility of the Indonesian government |
| Local Content | 58,6 Percent | 40 Percent |
| Labor Absorption | 39 thousand people, only Chinese experts involved | 35 thousand people, many of whom are workers from Japan |
| Transfer Technology | Including technology transfer | Without offering technology transfer |
Source: Liputan 6
From the two proposals submitted, China's offer for cheaper cost and its ability without involving state finances seems more rational for Indonesian government, so that the money can be used to realize Jokowi's infrastructure ambitions. Moreover, according to Rini Soemarno, Minister of State-Owned Enterprises, China's commitment to technology transfer can develop the Indonesian railway industry in the future.[16]
Balancing the Asian Great Powers
Another factor that caused the government's choice to fall to China in 2015[17] was a strategic step to balance the power between Asian superpowers. As a small country, balancing power by means of hedging – not taking sides with one party, instead of acting opportunistically by embracing both – is the best survival mechanism in an anarchic world. As said by Kuik Cheng-Chwee (2008), that hedging is an act of avoiding risk by not choosing either bandwagoning or balancing against competing superpowers.[18]
When China and Japan are competing for influence in Southeast Asia, there is no other more effective way that ASEAN countries can do, including Indonesia, except by hedging. Hedging can be concluded to be beneficial because, in addition to avoiding provocations with the superpowers on one side, it also makes Indonesia more flexible when dealing with them.
Throughout history, the dynamics of competition between Japan and China in Indonesia have only been seen after China became a Rising Power, especially when the latter tried to further expand its economic influence after successfully carrying out economic reforms under Den Xiaoping's leadership.[19]
Japan itself has a longer history of economic ties with Indonesia than China. Indonesia-Japan economic cooperation began between 1967-1970, when the investment faucet was first opened in Indonesia.[20] At that time, Japan was the third largest investor over the country after America and the Philippines (Kompas, 1971).[21] However, in 1977, Japan became Indonesia's first largest investor (Okada Osamu, 1979).[22] Since then until now Japan has always been a partner of Indonesia's strategic investors.
If it compared, the number between Japanese and Chinese foreign investment in Indonesia when they were fighting for the high-speed rail contract, it can see that at that time, Japanese investment was bigger than China. As of 2014 and 2015, Japan investements respectively are as follows: 2014 (6 Billion US Dollars) and 2015 (2.9 Billion US Dollars), while China: 2014 (1.1 Billion US Dollars) and 2015 (1, 5 Billion US Dollars).[23]
However, the emergence of China as a rising power due to its economic power has forced Indonesia to adjust its behavior towards the country. Slowly but surely, China's economic influence in Indonesia began to shift Japan's dominance. It can first be seen from their trade value recorded by the two country which reached US$44.5 billion in 2015, while at the same time, the trade value between Japan and Indonesia only recorded a value of US$31.3 billion.[24]
From those figures, both investment and trade transaction value, I agree with one opinion from the media of VOA Indonesia that concludes Indonesia's relationship with China and Japan is to balance the two on all sides.[25] On the one hand, Indonesia still views Japan as its important investor partner, on the other hand, Indonesia embraces China as its strategic trading partner.[26] In terms of infrastructure project development in Indonesia, Japan has also been awarded quite prestigious projects such as coal-fired power plants and the MRT (Mass Rapid Transit) construction in Jakarta.[27] Therefore, picking up China for speed train project is balancing step to avoid one side unhappy.
Japan and China are important in supporting Indonesia's economic development so that it will be a loss if Indonesia is not able to manage the dynamics of competition between the two. Embracing one side means denying other party. By selecting China as the executor for Jakarta-Bandung high-speed rail project, Indonesia wants to show that the country is not a bandwagon to Japan. Instead, Indonesia is always open to any party offering strategic and mutually beneficial cooperation.
Preferring China is Indonesia's way of balancing Japan's influence over the years. Recognized or not, as a former Indonesia's colonizer, Japan has a great leverage to the country. By being neutral towards both, Indonesia's bargaining power will be even greater. It can be used to maximize its profits when it comes to bidding for Indonesian interest.
The implementation of the Comprehensive Strategic Partnership
Selecting China for the construction of the Jakarta-Bandung high-speed rail project also can be interpreted as a part of the implementation of the increasingly bilateral relations between the two countries. If in 2005 the ties between Indonesia and China was only limited to Strategic Partnership, in 2013 the relationship increased to a strategic comprehensive partnership. During his visit to Beijing in 2014, while attending the APEC meeting, Jokowi said this in front of Xi Jinping:
"The relationship between Indonesia and China has been going on for hundreds of years. This has become an asset for the two countries to become comprehensive strategic partners. Going forward, I want this comprehensive strategic partnership to be even more concrete".[28]
Feng and Huang (China's Strategic Partnership Diplomacy) as cited by Georg Struver (2017), explain that the improvement of agreement to comprehensive strategic partnership ideally must be followed by the realization of cooperation in various fields that are broader and more detailed, and with a formal mechanism.[29] In brief, the countries that have bound themselves in a comprehensive strategic partnership with China literally are ready to cooperate on a more specific and detailed agenda.[30] Futhermore, in implementing a comprehensive strategic partnership, communication channels that will facilitate exchanges between government officials are also established (Feng and Huang, China's Strategic Partnership Diplomacy).[31]
In the context of Indonesia-China relations, further talks on a comprehensive strategic partnership occurred when Jokowi met Xi Jinping in Beijing in 2015. As announced by the official website of the cabinet secretariat of Indonesia, both agreed to realize the benefits of a strategic comprehensive partnership that were more tangible for the people of both countries.[32] During the meeting, both the Indonesian and Chinese governments issued a joint statement signing of the 8 points of cooperation, and one of these proclamations, as stated in point three, is, "The MoU between the Minister of state-owned enterprises (Indonesia) and the National Commission for Development and Reform (China) for the Jakarta-Bandung High Speed Rail Construction Project".[33] So, as mentioned earlier, Indonesia's selection of China in the high-speed rail project is the next step of implementing a comprehensive strategic partnership.
Conclusion
Judging from the various factors above, China's offer to build a fast train with the cheaper and more profitable is the main ground in choosing the country compared to the factor as balancing forces and further implementation of the commitment to a Comprehensive Strategic Partnership. The reason is very simple. In the midst of ambitions to build infrastructure, Jokowi needs large funds, so reasons other than economic matters do not play a major role.
---
[1] Rangga Pandu Asmara Jingga, "Jokowi – Xi Jinping Saksikan Uji Coba Kereta Cepat Jakarta-Bandung," Antara, 2022, https://www.antaranews.com/berita/3248037/jokowi-xi-jinping-saksikan-uji-coba-kereta-cepat-jakarta-bandung
[2] This was conveyed by Luhut Binsar Panjaitan, Coordinating Minister for Maritime Affairs and Investment: "We hope that President Xi Jinping can attend the operational inauguration of the Jakarta-Bandung fast train in the middle of next year together with President Joko Widodo". The statement quoted from the news by Rangga Pandu Asmara Jingga, "Jokowi – Xi Jinping Saksikan Uji Coba Kereta Cepat Jakarta-Bandung," Antara, 2022, https://www.antaranews.com/berita/3248037/jokowi-xi-jinping-saksikan-uji-coba-kereta-cepat-jakarta-bandung
[3] Achmad Hanif Imaduddin, "Rekam Jejak Proyek Kereta Cepat Jakarta-Bandung, Dikaji Era SBY dan Peletakan Batu Pertama Jokowi," Tempo, 2022, https://bisnis.tempo.co/read/1645382/rekam-jejak-proyek-kereta-cepat-jakarta-bandung-dikaji-era-sby-dan-peletakan-batu-pertama-jokowi
[4] Eiben Heizier & Dwi Arjanto, "Hari Ini 6 Tahun Lalu: Kilas Balik Proyek Kereta Cepat Jakarta-Bandung Dimulai," Tempo, 2022, https://bisnis.tempo.co/read/1552433/hari-ini-6-tahun-lalu-kilas-balik-proyek-kereta-cepat-jakarta-bandung-dimulai
[5] Muhammad Idris, "Kilas Balik China-Jepang Rebutan Proyek Kereta Cepat Jakarta-Bandung," Kompas, 2022, https://money.kompas.com/read/2022/07/30/081759826/kilas-balik-china-jepang-rebutan-proyek-kereta-cepat-jakarta-bandung?page=all
[6] Fiki Ariyanti, "Jepang Kecewa dengan RI Karena Proposal Kereta Cepat Ditolak," Liputan 6, 2015, https://www.liputan6.com/bisnis/read/2309629/jepang-kecewa-dengan-ri-karena-proposal-kereta-cepat-ditolak
[7] Idris Rusadi Putra, "Yusril Khawatir 4 BUMN Pembangun Kereta Cepat Dikuasasi Cina," Merdeka.com, 2015, https://www.merdeka.com/uang/yusril-khawatir-4-bumn-pembangun-kereta-cepat-dikuasai-china.html
[8] Idris Rusadi Putra, "Yusril Khawatir 4 BUMN Pembangun Kereta Cepat Dikuasasi Cina," Merdeka.com, 2015, https://www.merdeka.com/uang/yusril-khawatir-4-bumn-pembangun-kereta-cepat-dikuasai-china.html
[9] Stephen R. Hurt, "Washington Consensus," Britannica, https://www.britannica.com/topic/Washington-consensus or See: Shidarta "Antara Washington, Beijing, Dan Jakarta," Binus University, 2017, https://business-law.binus.ac.id/2017/04/16/antara-washington-beijing-dan-jakarta/
[10] Muhammad Idris, "Ini 3 Alasan China Dipilih Jokowi Garap Kereta Cepat Jakarta-Bandung," Kompas, 2021, https://money.kompas.com/read/2021/10/31/180449326/ini-3-alasan-china-dipilih-jokowi-garap-kereta-cepat-jakarta-bandung?page=all
[11] Ilyas Istianur Praditya, "Perbedaan Proposal Proyek Kereta Cepat Cina dan Jepang," Liputan 6, 2016, https://www.liputan6.com/bisnis/read/2440916/perbedaan-proposal-proyek-kereta-cepat-china-dan-jepang
[12]Even though, the dream was realized earlier in Laos as reported by CNBC Indonesia. The media mentioned Laos had inaugurated its high-speed train on December 2, 2021. Read here: https://www.cnbcindonesia.com/news/20211203165155-4-296523/ri-disalip-laos-negara-pertama-punya-kereta-cepat-di-asean
[13] Disfiyant Glienmourinsie, "Di Depan China, Jokowi Pamer Kereta Cepat Tak Pakai APBN," Sindo News, 2016, https://ekbis.sindonews.com/berita/1078962/34/di-depan-china-jokowi-pamer-kereta-cepat-tak-pakai-apbn
[14] Humas Kementerian, "Tunggu Tawaran Investor, Presiden Jokowi Bantah Batalkan Kereta Cepat Jakarta-Bandung," Setkab, 2015, https://setkab.go.id/tunggu-tawaran-investor-presiden-jokowi-bantah-batalkan-kereta-cepat-jakarta-bandung/?yop_poll_tr_id=&yop-poll-nonce-1_yp566770c865861=585cd070f7
[15] Ilyas Istianur Praditya, "Perbedaan Proposal Proyek Kereta Cepat Cina dan Jepang," Liputan 6, 2016, https://www.liputan6.com/bisnis/read/2440916/perbedaan-proposal-proyek-kereta-cepat-china-dan-jepang
[16] Ilyas Istianur Praditya, "Perbedaan Proposal Proyek Kereta Cepat Cina dan Jepang," Liputan 6, 2016, https://www.liputan6.com/bisnis/read/2440916/perbedaan-proposal-proyek-kereta-cepat-china-dan-jepang
[17] Intan Umbar Prihatin, "Indonesia pilih China garap proyek kereta cepat, Jepang marah-marah," Merdeka, 2015, https://www.merdeka.com/peristiwa/indonesia-pilih-china-garap-proyek-kereta-cepat-jepang-marah-marah.html
[18] Ahmad Nurcholis, "Indonesia Joins The AIIB: Bandwagoning or Hedging Strategy?," (Thesis, Shandong University, 2020), 7.
[19] Ezra F Vogel, "China under Deng Xiaoping's leadership," East Asia Forum, 2011, https://www.eastasiaforum.org/2011/09/27/china-under-deng-xiaopings-leadership/
[20] Miftakhul Rizki, "Investasi Asing Jepang Di Indonesia Masa Orde Baru Tahun 1967-1974," Avatara, Volume 1, Nomor 2 (Mei, 2013): 235
[21] Miftakhul Rizki, "Investasi Asing Jepang Di Indonesia Masa Orde Baru Tahun 1967-1974," Avatara, Volume 1, Nomor 2 (Mei, 2013): 235.
[22] Miftakhul Rizki, "Investasi Asing Jepang Di Indonesia Masa Orde Baru Tahun 1967-1974," Avatara, Volume 1, Nomor 2 (Mei, 2013): 235.
[23] Data is processed from various sources: Kata Data (https://databoks.katadata.co.id/datapublish/2016/08/03/5-negara-investasi-terbesar-di-indonesia-2014), Tempo (https://bisnis.tempo.co/read/738350/singapura-teratas-dari-5-investor-asing-terbesar-ri-2015), Kata Data (https://databoks.katadata.co.id/datapublish/2016/08/04/5-negara-dengan-investasi-terbesar-ke-indonesia-2015), Loka Data (https://lokadata.beritagar.id/chart/preview/5-negra-dengan-nilai-investasi-asing-terbesar-di-indonesia-2015-2020-1597724790)
[24] Kata Data, "2015, Perdagangan Indonesia-China Capai 15 Persen," Kata Data, 2016, https://databoks.katadata.co.id/datapublish/2016/12/07/2015-perdagangan-indonesia-cina-capai-15-persen
[25] VOA, "Indonesia Lebih Suka China daripada Jepang untuk Proyek Kereta Api," VOA, 2015, https://www.voaindonesia.com/a/indonesia-lebih-suka-china-daripada-jepang-untuk-proyek-kereta-api/2939028.html
[26] VOA, "Indonesia Lebih Suka China daripada Jepang untuk Proyek Kereta Api," VOA, 2015, https://www.voaindonesia.com/a/indonesia-lebih-suka-china-daripada-jepang-untuk-proyek-kereta-api/2939028.html
[27] VOA, "Indonesia Lebih Suka China daripada Jepang untuk Proyek Kereta Api," VOA, 2015, https://www.voaindonesia.com/a/indonesia-lebih-suka-china-daripada-jepang-untuk-proyek-kereta-api/2939028.html
[28] Rustam Agus, "Jokowi Ingin Kerja Sama Dengan Tiongkok Lebih Nyata," Bisnis.com, 2014, https://kabar24.bisnis.com/read/20141109/19/271461/jokowi-ingin-kerja-sama-dengan-tiongkok-lebih-nyata
[29] Georg Struver, "China's Partnership Diplomacy: International Alignment Based on Interests or Ideology," The Chinese Journal of International Politics, (2017): 45.
[30] Ibid., 45.
[31] Ibid., 45.
[32] Humas Sekretariat Kabinet, "Disaksikan Presiden Jokowi dan Presiden Xi Jinping, RI-RRT Tandatangani 8 Kerjasama," Setkab, 2015, https://setkab.go.id/presiden-rrt-xi-jinping-sambut-presiden-jokowi-dengan-upacara-kenegaraan/
[33] Humas Sekretariat Kabinet, "Disaksikan Presiden Jokowi dan Presiden Xi Jinping, RI-RRT Tandatangani 8 Kerjasama," Setkab, 2015, https://setkab.go.id/presiden-rrt-xi-jinping-sambut-presiden-jokowi-dengan-upacara-kenegaraan/
Can 'border guard' diplomacy strengthen ties between Myanmar-Bangladesh?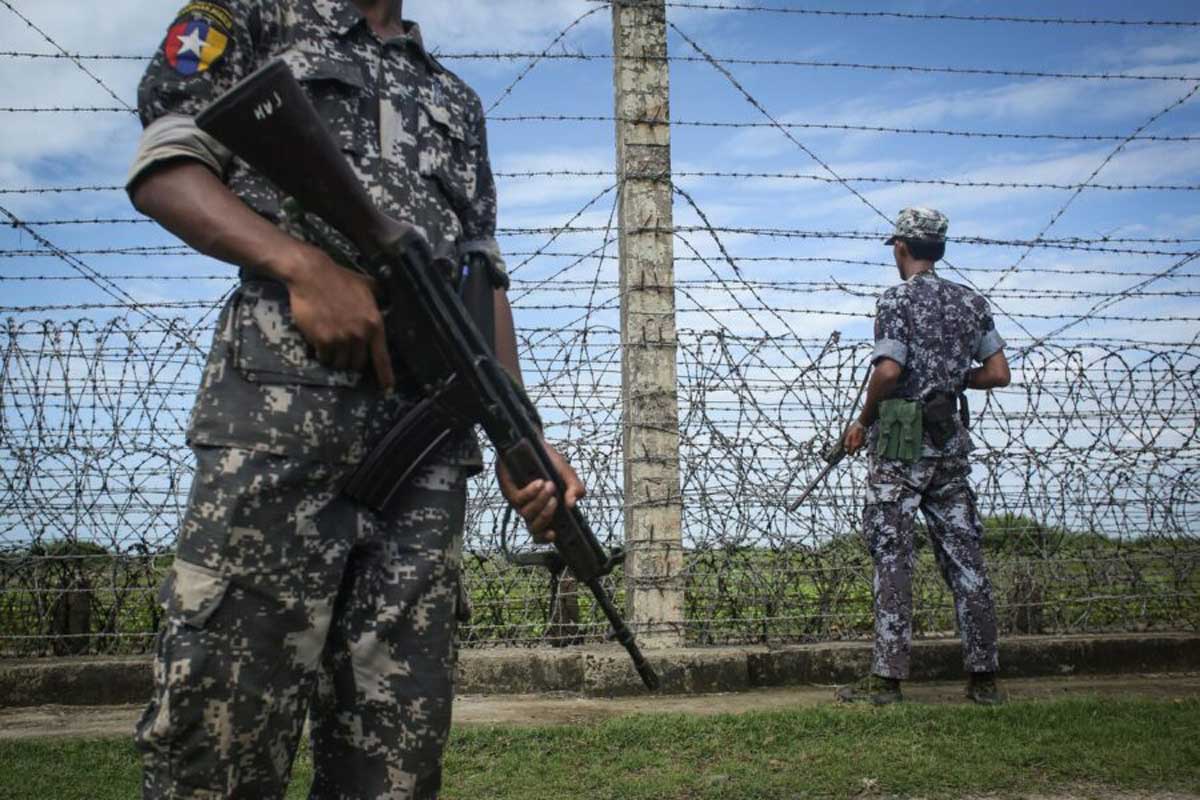 The 8th Border Conference between Border Guard Bangladesh (BGB) and Myanmar Border Guard Police (BGP) has started. The conference, which started today Thursday (November 24, 2022) in Myanmar's capital Nay Pyi Taw, will continue for 5 days.
A 10-member delegation led by BGB Director General Major General Sakil Ahmed participated in the conference. In addition to the senior officials of BGB, the delegation includes representatives of the Prime Minister's Office, Ministry of Home Affairs and Foreign Affairs.
On the other hand, a 15-member delegation led by Myanmar Police Force Deputy Chief of Police Major General Aung Naing Thuy participated in the conference. Apart from senior BGP officials, the team includes representatives from the ministries of Defence, Home Affairs, External Affairs and Immigration and Population Affairs.
The conference started with a formal meeting at 9 am local time in Myanmar's capital Naypyitaw on Thursday (November 24).
In the conference, de-escalation of the tense situation on the border caused by the recent internal conflict in Myanmar, violation of airspace, combating inter-state terrorism and preventing the activities of cross-border criminal gangs, prevention of illegal infiltration, prevention of other drugs and human trafficking including yaba and crystal meth ice, increasing mutual cooperation in the overall security of the border, Exchange of various information related to the border, conducting joint patrols, organizing regular coordination meetings or flag meetings at the region and battalion levels, repatriation of detained or imprisoned citizens of both countries, return of forcibly displaced Myanmar citizens to their original homeland and discussion on various ways to increase mutual trust between BGB and BGP will be.
In addition, the conference will have very effective and fruitful discussions on the repatriation of detained or imprisoned citizens of both countries, the return of forcibly displaced Myanmar citizens to their original homelands and various ways to increase mutual trust between BGB-BGP. The Bangladesh delegation is scheduled to return to Dhaka after the conference on November 28.
A flag meeting was held between a nine-member Bangladesh delegation led by the captain of Teknaf 2 BGB Battalion and a nine-member delegation led by Lt. Col. Kao Na Yan Shor, commanding officer of Border Guard Police Branch No. 1, Myanmar Maungdu, at Shahpari Island in Cox's bazar on Sunday at 10 am.
Last August and September, massive gunfire and mortar shelling erupted between the country's army and the Arakan Army, an insurgent group in Rakhine state, inside Myanmar on the Tumbru border in Naikshyongchari. On August 28, two shells fired by Myanmar landed in the territory of Bangladesh. Bangladesh strongly protested by summoning the Myanmar ambassador several times over the incident of firing on the border.
In a flag meeting on October 30 at Teknaf in Cox's Bazar, Border Guard Bangladesh (BGB) and Myanmar's Border Guard Police (BGP) both expressed remorse for recent border incidents. BGB discussed the issue of border shelling at the beginning of the meeting. Several times there were protests against mortar shells and helicopter flights violating the airspace inside Bangladesh.
Myanmar expressed grief over the border tension, helicopter flights, firing and mortar fire from Myanmar and the loss of life and property on the border of Bangladesh. Also, Myanmar's BGP has promised that such incidents will not happen in future. At the same time, BGB-BGP agreed to work together on the border situation. The meeting discussed working to stop infiltration, drug smuggling.
BGP pledged to uphold a peaceful stance on the border in order to prevent the border between Bangladesh and Myanmar from being impacted by the civil war in Myanmar. Such a meeting demonstrates that all parties have a culture of open communication, mutual trust, and confidence that will serve to clear the road for the repatriation of the Rohingya.
The border conference between Myanmar-Bangladesh gives senior leaders of participating militaries and security personnel the chance to forge closer ties of friendship and collaboration. Participants are also able to share best practices and lessons learned.
Additionally, it strengthens participants' mutual understanding of each other's advantages and main challenges in border regions, fostering cooperation in the face of transnational threats.
The militaries cooperate to find solutions to problems that they share and to look for chances for training exchanges between the participating countries. Myanmar and Bangladesh both can consider the conference to be a crucial occasion for Armies to comprehend the regional ties.
Recognizing that it is more difficult to detect security issues such as transnational threats, narcotrafficking, illicit mining, illegal immigration, and other transnational crime in the border areas due to their thick topography.
The security of the border is a challenge and a shared goal for all neighboring states. Our two countries have long-standing cooperation, but it was strengthened between the two forces with this conference, strengthening cooperation and building trust measures, which is a key factor in achieving hemispheric security objectives. The participants can openly discuss the issues at hand as well as the successful solutions put forth in each nation.
Bangladesh and Myanmar must place a high priority on maintaining a secure state border and takes the necessary precautions to stop the flow of terrorist combatants, illicit drug and weapon trafficking, and other international organized crime.
Cross-border and other security threats have grown more complicated over the past few years, and difficulties are piling up quickly. Threats including international organized crime, human trafficking, terrorism, and drug trafficking are too great for any state to handle on its own. It is essential to increase cooperation on both a regional and global scale.
We encourage regional cooperation to increase readiness and foster confidence in fending off global dangers while upholding human rights.
In order to combat terrorism and violent extremism within border security and management and implement the holistic approach to security, both parties should emphasize the importance of enhancing cooperation between the government, law enforcement, and civil society. Results are only attained by employing comprehensive and constructive – hard and soft – solutions to border security management including both government, security and defense enforcement forces and civil society players.
Sustain instability in Myanmar is censure to India's Act East Policy: Time for Proactive measure
Myanmar's political situation is worsening and will remain so, as the UN special envoy for Myanmar warns of an acute political, human rights, and humanitarian crisis. The Arakan Army (AA), having a ceasefire with the military just before the coup, is now fighting against Tatmadaw (now Sit-Tat), and a fierce battle is going on in Myanmar's Rakhine state. The recent conflict poses considerable security implications for regional security in particular and India's internal security in the northeast region, with the military resorting to harsh crackdowns with lethal weapons, even fighter aircraft.
Current situation
The implication of AA raising arms against Sit-tat is huge as; first; AA is one of the most influential, more disciplined, well-equipped Ethnic Revolutionary Organizations (EROs) and is undoubtedly a force to be reckoned with for the military junta. Second, it will shift the balance of power toward the resistance forces. Previously, the AA has trained and provided technical support to numerous armed forces resistance groups. It enhances the National Unity Government (NUGs)-a group of ousted National League for Democracy (NLD) politicians, activists, and representatives of several ethnic minority group strength to fight Sit-Tat. Recently, NUG claimed that People's Defence Forces (PDFs) and allied EROs effectively control half of Myanmar's territory and demanded official recognition at the 77th UN general assembly. Seeing losing grip, the Sit-Tat extended its hand to negotiate with various armed groups. However, many armed groups, including the Karen National Union (KNU), Kachin Independence Army (KIA), and Chin National Army (CNA), refused to negotiate on the pretext that the peace talk is not inclusive without the participation of NUG.
With Sit-Tat getting overwhelming support from Russia and China, India's policy toward Myanmar is that of 'Twin-Track.' The policy maker fears taking any black-and-white approach considering the hard-earned peace in the northeast region after decades of insurgency.
Previously, under operation sunrise, Sit-Tat helped India to ambush insurgents in its territory. The ASEAN nations were initially hopeful of negotiations and came up with a five-point action plan to solve the crisis but now banned the Myanmar generals ASEAN until any progress on the peace plan. The Western sanctions remain primarily ineffective due to prolonged isolation and the self-sustaining economy of Myanmar, but a change in the policy, especially from India, with Western countries' support, can change Myanmar's situation.
Challenge to India's Internal Security
With people's perception toward Sit-Tat is shifting drastically since the coup, and now people are calling it ရွံစရာ (jun zaja), which means loathsomeness and disgust. The image of Sit-Tat will continue to deteriorate, considering its human rights violations, which was not the case during the previous military rule. According to the UN report, more than 1.3 million people have been displaced, nearly 28,000 homes destroyed, and an undetermined number of innocent people, mainly children and women, have lost their lives following the coup. With over 40,000 Myanmar refugees taking shelter at 60 camps in Mizoram, the situation is posing a serious challenge to India's national security. The current crisis has blocked India's gateway to the southeast Asian nation and India's ambitious Act East Policy (AEP) is at a standstill. AEP without a stable Myanmar is neither fruitful nor feasible. Also, continuous infighting and the increasing influence of EAOs have reduced the sit-tat capacity to support India's counter-insurgency operations. Further, the reports of the Myanmar junta joining hands with the Indian insurgent group has forced India to contemplate reorienting northeast India's security apparatus.
On the other hand, the People's Liberation Army (PLA) repeated incursion at the Line of Actual Control (LAC) pushed New Delhi to deploy the Indian army at the border, keeping the responsibility of COIN operations with Assam Rifle. Currently, only one army brigade of more than 35 out of 46 battalions of Assam Rifle (AR) is available for COIN operation. There is a massive workforce shortage of AR personnel at the Myanmar border, and even the customs department faces a crunch of human resources and inadequate warehouse facilities, leading to increased drug trafficking and illegal trade along the border. Various reports show the increase in drug trafficking and smuggling of exotic animals in northeast India, Southeast Asia, and beyond following the Myanmar coup. The possibility that the 'Golden Triangle,' infamous for illegal drug trafficking, converting 'into the 'Golden Quadrilateral,' i.e., the Northeast region becoming a prominent hub for drug smuggling, is relatively high and goes beyond 'urgent attention.'
Changing Approach
India must change course from 'Twin -Track' to that of proactiveness and start supporting democratic forces. Myanmar, which is so critical and at crossroads to 'India's Neighbourhood First policy and AEP, is not finding a due place in India's foreign policy initiative and lacks 'Myanmar consciousness' as well advocated by Jaideep Chanda in his book 'Irrawaddy Imperative: Reviewing India's Myanmar Strategy.' However, there is a sharp contrast in China's policy initiative. Despite the situation in Myanmar, China vows to provide unconditional support to the military junta and is even considering pursuing EAOs to stop supporting pro-democracy forces and recognise the military junta. Therefore, India's strategic manoeuvre must be in sync with India's policy initiative and must be bold in taking any black-and-white approach. The resolution comes from the power of strength and not from maintaining the status quo.
With the prevailing situation, chances are dim that Sit-Tat can establish control over the country. Further, neither the UN nor the ASEAN countries have recognized the military junta. Also, next year's proposed election will undoubtedly fall short of international standards for free and fair elections, leading to further crises. In this regard, India's foreign policy regarding Myanmar seems passive; thereby, India must make course corrections and support democratic forces. India's support will strengthen New Delhi's connection with Myanmar's people and improve its global image as a democratic country, somewhat dented by India's undeclared support to Russia in the ongoing conflict. New Delhi's stake in Myanmar is very high; the Kaladan multi-modal project, which is supposed to connect the northeast region with the Bay of Bengal and a trilateral highway that extends India's reach to Thailand, is yet to be completed. Further, apart from forging ties with the democratic forces, New Delhi must look into changing the security apparatus of Northeast India. This change in security apparatus requires making Assam Rifle purely a border guarding force and enhancing the capability and capacity of state police forces in dealing with the insurgency in the region. Therefore, New Delhi needs a holistic correction in its national security apparatus in northeast India and must keep its strategic initiative in line with its Act East Policy. Failing to do so allows other state actors like China and Russia to play a more significant role where India's initiative could make a difference.