Millions of Moscow residents manage their everyday lives through their smartphones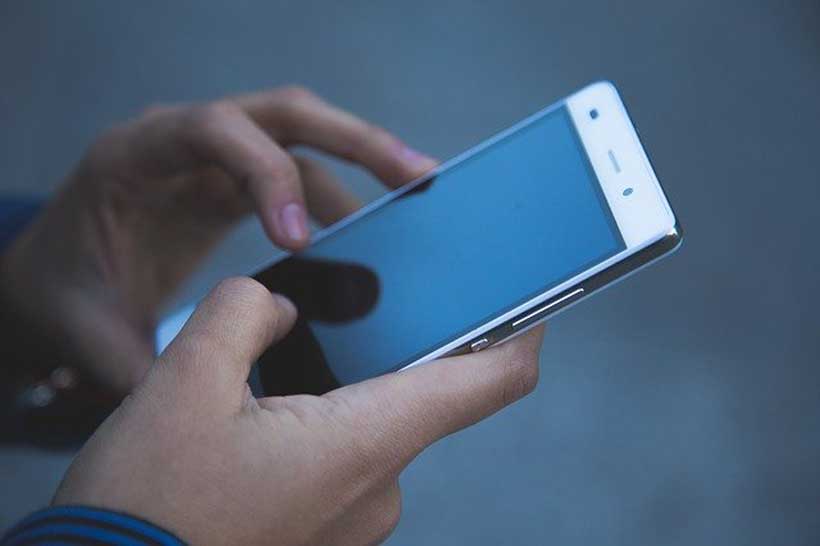 The creators of My Moscow, a mobile application of the Russian capital's urban services, have analysed how and why Muscovites use it. It turned out that, more often than not, the city's residents prefer to pay bills and submit water and electricity meter readings via their smartphone.
The mobile app appeared in the Russian capital at the beginning of 2019, and its first functions allowed to solve the simplest housing and utility services: to enter meter readings and pay bills. Since its launch, the app has already been downloaded more than three million times. Now it can be used to make an appointment with a doctor or for a COVID-19 test, get a referral for an antibody test and coronavirus vaccination, get information on children's school performance and even check the history of a car in Moscow before buying it. Muscovites appreciated the convenience of paying bills through the app service – in August 2021, the number of payments made online using a smartphone doubled. People pay utility bills, car fines, children's extracurricular activities – payment takes only a couple of minutes, and the Russian payment system allows making these transfers without commission. In addition, the My Moscow app has recently introduced a charity service, through which every user can donate money to verified foundations. Muscovites do not ignore the opportunity to help: since the launch of the function in the app, users have transferred 245,000 rubles to charity.
The city services app is constantly being updated: not only does it change the design or add new functions, but also integrates new technologies. In the near future, a voice assistant will be added to the My Moscow service. It is currently available to 40% of users in test mode, but by the end of the year, it will work in smartphones of all app owners. Voice assistant knows how to show homework and children's school schedule, dates of scheduled hot water outages, helps cancel a doctor's appointment, and answers popular questions, such as how to transfer a child to another school or get an international passport. The assistant is being actively trained, and by the end of the year it will help Muscovites to view electronic medical records, look at children's school grades, pay fines, receive data on utility and educational bills.
In October 2020, My Moscow mobile app won the silver prize in the Smart Sustainable City Awards of the World Organisation for Smart Sustainable Cities (WeGO) in the Government Efficiency category. In Russia, people actively use digital services to resolve everyday issues, and the experience of using the My Moscow app showed that 60% of city residents prefer to use these features specifically from a smartphone. Every month, app users access the digital city services more than 500,000 times, which is efficient and saves time in managing everyday life in the rhythm of the megacity.
Uzbek home appliance manufacturer Artel joins United Nations Global Compact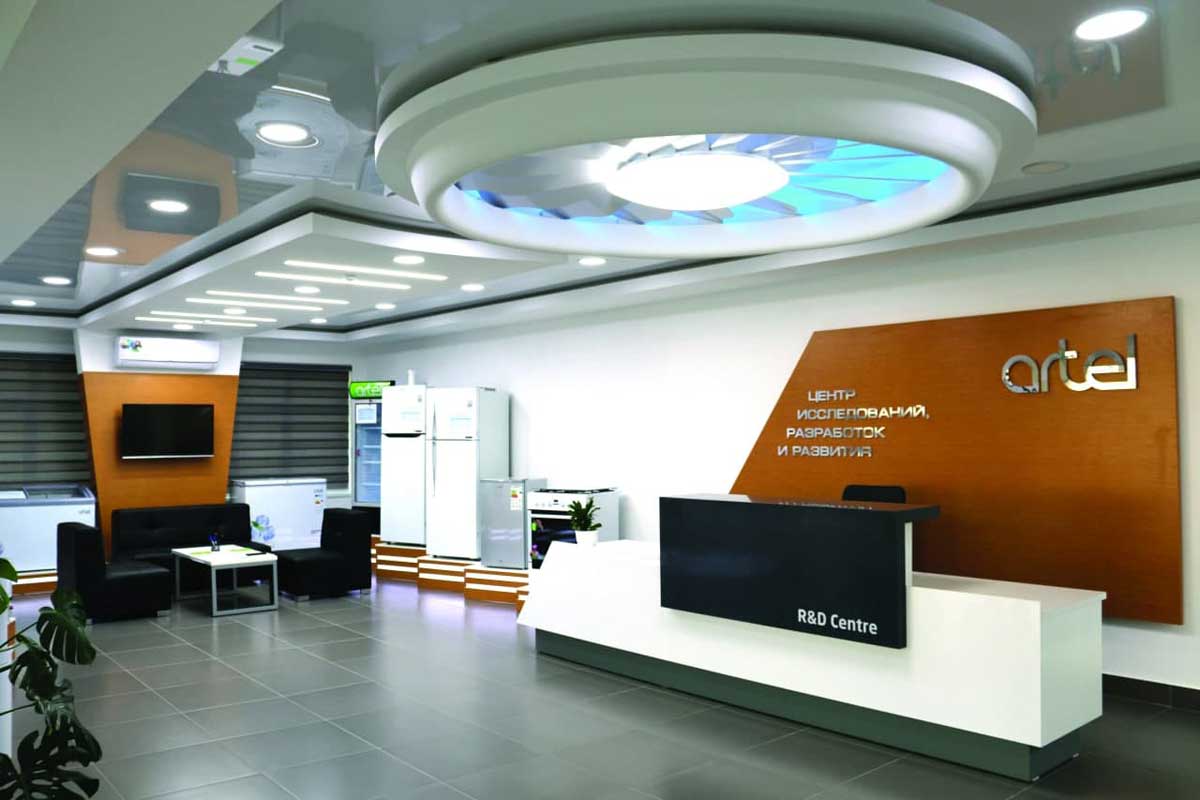 This week, Artel Electronics LLC (Artel), Central Asia's largest home appliance and electronics manufacturer, has become an official participant of the United Nation Global Compact (UNGC). Launched in 2000, the UNGC is a voluntary leadership platform for the development, implementation, and disclosure of responsible business practices. Artel becomes Uzbekistan's third company to participate.
Artel joins over 10,000 companies worldwide, including Microsoft, Facebook and Nestlé, in affirming the Compact's ten principles. These include a commitment to human rights, labour standards, sustainability, and anti-corruption. The company will also seek opportunities to promote the UN's Sustainable Development Goals (SDGs). As one of the country's largest companies, Artel's membership will provide significant momentum towards the alignment of the Uzbek private sector with international standards.
Furthermore, Artel has become a founding member of the Coalition of Business Champions for the Sustainable Development of Uzbekistan. Artel will use its position alongside coalition partners to promote placing environmental and social considerations at the heart of the country's growth. This builds on the company's significant work on water provision, gender equality and education.
Bektemir Murodov, CFO of Artel Electronics, said: "We are delighted to join the UN Global Compact and become part of such a proactive global community of businesses working towards sustainable development. As a large Uzbek company, we have a huge responsibility to promote sustainability as well as international labour standards, human rights and anti-corruption. This reaffirms our commitment to these principles.
We also know that this is a great opportunity to learn from some of the world's leading companies, and we look forward to taking an active part in the conversation around how to promote the SDGs in Uzbekistan."
Becoming a participant of the UNGC is the next step in Artel's ESG development. The company has restructured its corporate governance to align with international best practice, and continually works to increase the efficiency of its products and reduce the environmental impact of its operations. Artel also has significant social projects that focus on water access and education. Most recently, Artel promoted the UN's 16 days of Activism against Gender-based Violence and will soon launch a Women's Development Programme with a legal clinic to promote legal literacy and gender equality.
World Bank Provides $100 Million to Accelerate Rwanda's Digital Transformation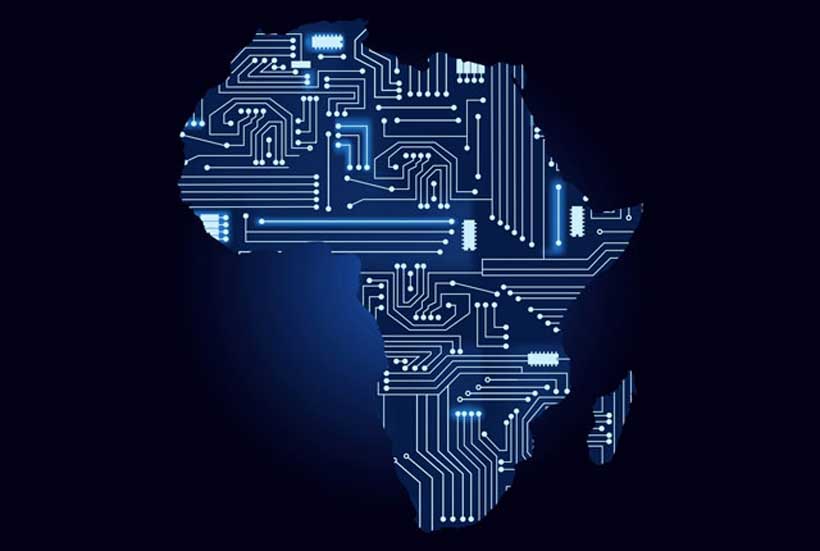 The World Bank Group today approved $100 million in financing under the International Development Association's (IDA) Scale Up Window to help the Government of Rwanda increase access to broadband and selected digital public services, and strengthen the digital innovation ecosystem in Rwanda.
The new Digital Acceleration Project will support the government to expand digital access and adoption by spearheading a series of innovative digital access and inclusion initiatives, including supporting 250,000 households with financing to help acquire smart devices as well as training three million people in basic digital literacy (with targets for girls and women).
The project will also enhance the government's digital service capabilities by equipping it with the ability to harness the power of big data and develop at least 30 new or upgraded digital services through large-scale investments in shared digital standards, platforms, and infrastructure. These will enable the government to safely scale more fully transactional and remote service delivery, including enrolling and issuing new digital ID credentials to 75 percent of the population. Finally, the project will increase Rwanda's capacity to support digitally enabled innovation by strengthening the local entrepreneurship ecosystem, developing Rwanda's digital talent base and helping tech firms to move from startup to growth. At least 300 digital start-ups will be directly supported by the project, with a focus on those that are female-owned.
"Expanding digital access and adoption, enhancing digital public service delivery and promoting digitally enabled innovation are essential for Rwanda's digital transformation which can in turn help drive a robust post-COVID-19 recovery," said Rolande Pryce, World Bank Country Manager for Rwanda. "The Rwanda Digital Acceleration Project encompasses all these elements and will contribute to Rwanda's vision to become a knowledge-based economy and upper middle-income country by 2035, by leveraging digital technologies to accelerate growth and poverty reduction."
The project will also support Rwanda's efforts to crowd in private sector investment in digital inclusion initiatives, digital infrastructure and through support for digital innovation and entrepreneurship – with the goal of preparing the country for a data-driven and e-service based economy capable of supporting sustainable recovery in a post-COVID-19 context.
"For Rwanda to leverage digital transformation as a driver of growth, job creation and greater service delivery, digital adoption needs to markedly improve. This project will help Rwanda tackle the affordability of digital devices and services, but also bridge lingering basic digital literacy gaps, to increase local demand for digitally-enabled services and platforms," said Isabella Hayward, World Bank Digital Development Specialist, and Task Team Leader of the project. "The project will also support the GoR's aspirations of providing 24-hour, cashless, paperless and fully transactional Government-to-Government, Government-to-Business, and Government-to-Person e-services both at the central government and sectoral levels."
The project will be co-financed in the amount of $100 million by the Asian Infrastructure Investment Bank (AIIB), of which Rwanda is a non-regional member. This will be the AIIB's second investment in Rwanda, and the first digital project investment financing to be co-financed with the AIIB.
The City of Ideas platform is a unique opportunity to make the city comfortable
The Moscow City of Ideas platform is a platform where citizens can propose ideas for solving various issues related to the life of the capital and vote for proposals selected by experts.
Ideas with the largest number of votes are implemented in the city. Over the seven years of such projects, more than 270 thousand Muscovites have sent about 112 thousand ideas for the development of urban infrastructure. More than four thousands of them were selected by experts for further study, over three thousand ideas have already been implemented.
The citizens took part in projects like "My Park", "Electronic House", "Moscow Central Diameters", "Moscow child health center", "Museums of Moscow" and much more. Thanks to the proposed ideas, new public transport routes have appeared, a Moscow standard for children's recreation has been developed, public service centers, children's and adult clinics, libraries, and parks have been transformed.
After modernization, the City of Ideas platform has become more user-friendly. Citizens themselves propose suggestions of improving the platform. 12 thousand residents of the capital took part in the project. They proposed with over 600 ideas. The implementation plan included 121 of them, some have already been implemented.
Today, the platform provides short video instructions and materials explaining how to use platform. This will help both beginners and advanced users. Now citizens can submit their ideas directly from the platform's main page. When sending a photo attached to the text.
The modernization also affected the voting process: the ideas that pass the expert selection will be presented in a single list. You don't need to go to each page for grading.
And most importantly, the City of Ideas platform today has a modern design. These changes were suggested and supported by the citizens.
This service is available to individuals, representatives of legal entities and individual entrepreneurs.