Resource Curse and Underdevelopment Give Way to Mass Unrest and Political Instability in Sudan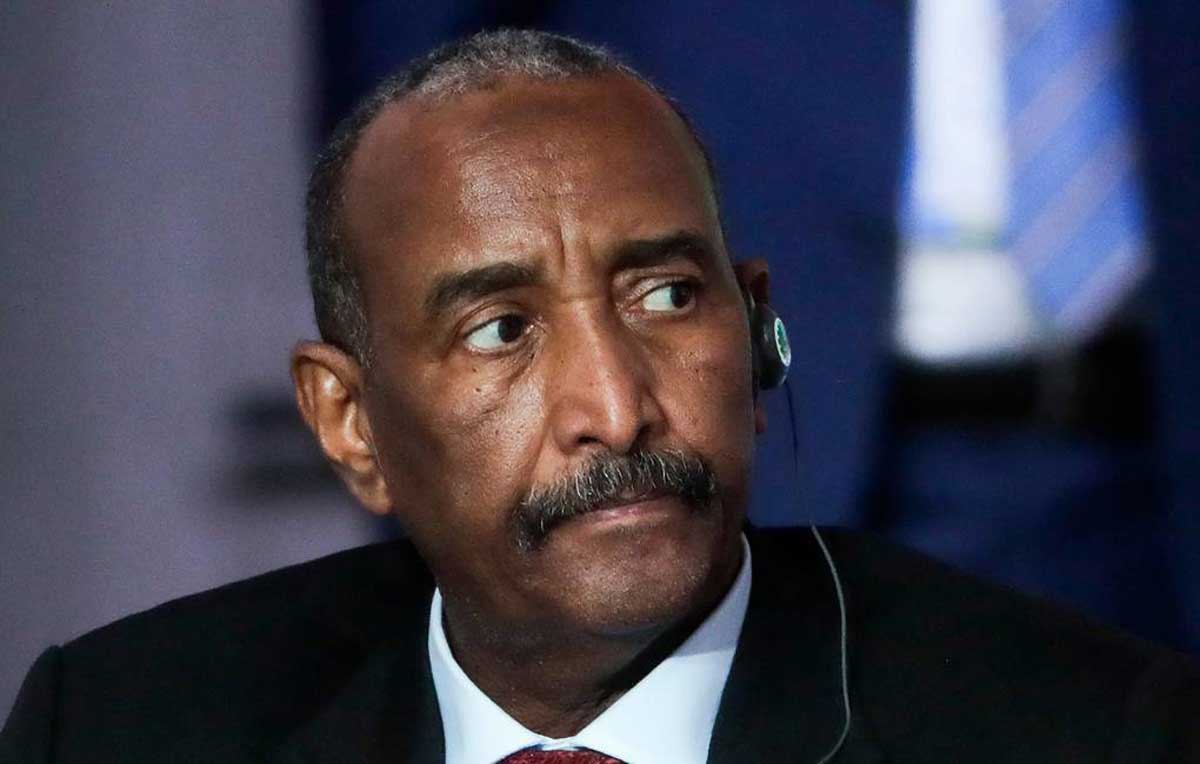 As reported October 25 by the reputable state media, Al Arabiya, Sudanese army and a cross-section of its population have returned, expressing dissatisfaction about the government. What is really at stake all these years is closely linked to the level of development and the living standard of the majority among the estimated 45 million population.
According to the El Sharq TV channel, two of Sudan's three mobile operators have actually stopped providing services, so people are experiencing communication problems. According to several media sources, Prime Minister Abdalla Hamdok together with other officials have been arrested, taken to an unknown location. The leaders of many political parties also called for preventing a coup in the country.
Mass arrests began sweeping the country following Prime Minister Abdalla Hamdok's meeting with head of Sudan's Sovereign Council Abdel Fattah al-Burhan. The ministers of communication, information, finance and industries are among those in custody. Sudanese people took to the streets following calls by the main opposition movement, the Forces of Freedom and Change. The crisis between the Sudanese military and civilian forces has been going on for several weeks.
In about-turn development, Abdel Fattah al-Burhan, a general chairing the Sovereign Council of Sudan, announced in a televised address that general elections would be held in July 2023. The general declared a state of emergency in Sudan, dissolved both the country's government and the Sovereign Council and suspended a number of articles of the Constitutional Declaration, which was signed by Sudan's military and civilian forces in 2019 for a three-year transition period.
Besides the search for political pathways, Sudanese authorities need to address the deep-seated economic deficiencies. This also relates many African countries. Sudan, located in the northeast Africa, shares borders with Egypt, Libya, Chad, Ethiopia and South Sudan. It is blessed with huge oil reserves and marines resources. The Blue and White Niles rivers meet in the capital city Khartoum to form the Nile, which flows northwards through Egypt to the Mediterranean Sea.
While Sudan is encircled by these seven countries mentioned above, it also has to northeast a huge sea, which could be harnessed for the further development of the economy. Revenues could be used to engage in economic diversification projects, thus creating employment for the youth. It is third-largest country in Africa, and the third-largest in the Arab world by area before the secession of South Sudan in 2011.
Over the years, damming the water resources for economy has not taken off the ground. The main purpose of the dam will be the generation of electricity. Its dimensions make it the largest contemporary hydropower project for the region in Africa.
In terms of political developments in Sudan, Omar Hassan Ahmad al-Bashir came to power in June 1989. During several years of his administration, Sudan's economy was largely shattered due to political tyranny, deep-seated corruption and poor policies.Al-Bashir held power for more than 30 years, refused to step down, resulting in the convergence of opposition groups to form a united coalition. The government retaliated by arresting more than 800 opposition figures and thousands of protesters, according to the Human Rights Watch.
Many people died because Al-Bashir ordered security forces to disperse the sit-in peaceful demonstrators using tear gas and live ammunition in what is known as the Khartoum massacre, resulting in Sudan's suspension from the African Union. Eventually, Omar al-Bashir was gone. Sudan opened a new political chapter with Prime Minister, Abdalla Hamdok, a 62-year-old economist who worked previously for the UN Economic Commission for Africa.
Significantly, it is highly expected that his working experience at the UN Economic Commission for Africa must necessarily reflect on performance, and resultantly have a positive impact on the level of sustainable development that connects the daily lives of the population.
With the new administration, Sudan still faces formidable economic problems, and its growth still a little (snail step) rise from a very low level of per capita output. In practical terms, it is desperate for foreign support and one surest way was to get to a donors conference held in Berlin, Germany. The donors' conference was to provide a lifeline to the ongoing transition, alongside Sudan's own efforts. It is worth to say that increased international political and financial assistance remain paramount, it was a progressive step for Sudan.
The goal was to also raise enough funds to kick-start social protection programs by the World Bank and the Sudanese Government that could help Sudanese families in need. The partners supported the International Monetary Fund to open up Sudan's road towards debt relief. Some 50 countries and international organizations pledged more than $1.8 billion, while the World Bank Group offered a grant of $400 million.
"This conference opened a new chapter in the cooperation between Sudan and the international community to rebuild the country," German Foreign Minister Heiko Maas said at that time during video conference co-organized by Germany with Sudan, the European Union and the United Nations.
Berlin promised to make investments in in areas such as water, food security and education. Germany has urged the Sudanese government to invest in human rights. Germany said that it would contribute €150 million ($168 million) in aid to the sub-Saharan nation of Sudan.
Undoubtedly, Abdalla Hamdok described that conference as "unprecedented" and said it laid a "solid foundation for us moving forward" at least in the subsequent years. Sudan's new transitional government has sought to repair the country's international standing, but it still faces daunting economic challenges, and its growth was still a rise from a very low level of per capita output. It continues to experience troubled relationship with many of its neighbors, and especially over oil reserves with South Sudan.
Currently, the International Monetary Fund (IMF) is working hand in hand with Khartoum government to implement sound macroeconomic policies. Agricultural production remains Sudan's most-important sector, employing 80 percent of the workforce but most farms remain rain-fed and susceptible to drought. Instability, adverse weather and weak world-agricultural prices ensures that much of the population will remain at or below the poverty line for years.
Peter Fabricius, a Research Consultant from the South Africa's Institute for Security Studies (ISS), noted quite recently in his article headlined – African Coups Are Making A Come Back – that in fewer than 13 months from 18 August 2020, four coups have occurred. Two happened in Mali (August 2020 and May 2021), one in Chad (May 2021) and one in Guinea last month.
He further pointed out "what might help prevent that would be better responses from African Union, regional bodies, and international partners to coups and other forms of unconstitutional change of government."
Perhaps the root causes of coups run too deep within a country for any external actor to influence much. But to the extent that they can, the African Union and the Regional Economic Communities (RECs) should use their power preventively, focusing more on sanctioning 'unconstitutional preservation of power' and other undemocratic behavior to try to pre-empt coups, suggested Fabricius.
But late October 2021 political-military and cross-section of the civilian unrest are inter-connected to both politics and economy. Sudan is rich with natural resources, as it has oil reserves. Despite that, Sudan still faced formidable economic problems. Worse is production practices including agriculture are rudimentary. There has not been efforts, at least, to modernize agriculture to the growing population.
Despite there is a huge increase in unemployment, its is absolutely necessary, perhaps to minimize social contradictions and economic disparities, so of course, these two – politics and economy questions are inseparable. These are some of the issues the government has to address seriously, in order to maintain sustainable peace and long-term stability in Sudan and set that as an admirably clear example in entire Africa.
What China's Belt Road Initiative means for Africa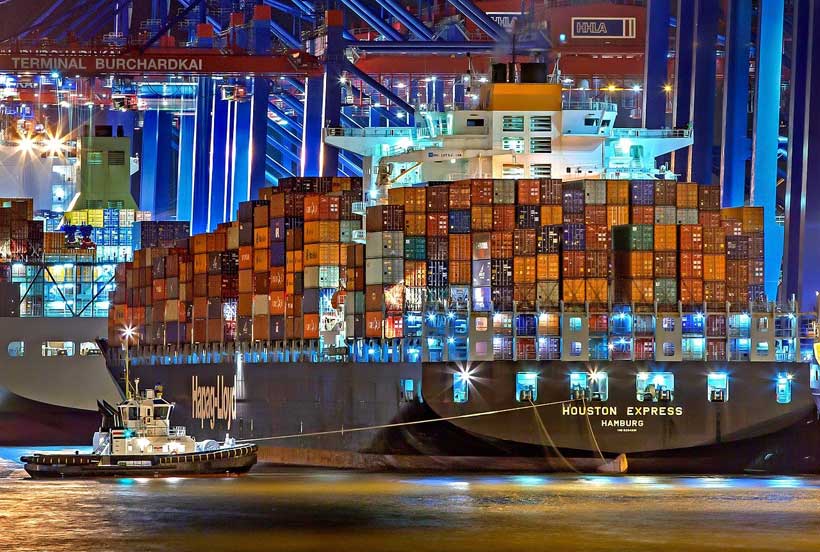 China's presence in Africa has sparked a huge debate on whether China is the new neo-colonizer or a new development partner for Africa. This debate has, for the most part, ignored the role African nations play in this relationship.
This relationship is necessary for both parties. The Belt and Road Initiative which is an illustration of China's investments and aid for the African economies (BRI), with the help of (BRI) China will gain access to all the export markets, vital resources, and international support on sensitive issues, such as the human rights abuses that have been taking place in the area of Xinjiang, the policy of One China and the suppression of democratic institutions that have been taking place in Hong Kong. However, China's relationship with each and every African nation is mostly in the favour of Beijing because of the deep pockets, "non-interference" policy, and rhetoric of its benign intentions, that's why China has been and will be the preferred partner for many African countries. This is exemplified by China's 2021 white paper on Africa, which asserts that Beijing's goal on the continent is "giving more and taking less, giving before taking and giving without expecting anything in return, so China welcomes African nations aboard the development express train with its open arms."
Despite the admirable nature of these sentiments, the question remains: how can African nations maximize their gains from such an imbalanced relationship? Accepting Chinese aid, investments, capital, and technology for massive infrastructure projects is insufficient for extracting benefits. What is required is the practice of local agency, which entails exerting influence to extract the greatest possible benefits. This would necessitate that the government emphasizes the localization of BRI projects so that political, social, and economic actors are involved. In this regard, Nigeria can be the case study of what transpires when an African nation fails to exert its own influence to shape its relationship with China to meet the needs of its people. Since 2006, Beijing and Abuja have been strategic partners, and their economic relationship has flourished in a manner that both parties would generally describe as a "win-win." In terms of trade and investment, China has emerged as a major player in Nigeria, and in terms of development assistance, China has become Nigeria's preferred partner.
China has been Nigeria's primary source of funds to re-establish its deteriorating infrastructure, with Abuja joining the BRI formally in 2018 at the Forum on China-Africa Cooperation (FOCAC) Summit in Beijing. China and its economic actors, particularly the China Civil Engineering Construction Corporation (CCECC), has emerged as the driving force behind Abuja's infrastructure reconstruction goals. Beijing was also instrumental in the construction of the Kaduna-Kano ($1.7 billion), Lagos-Kano costing $6.7 billion, and the Lagos-Ibadan railway lines costing $1.5 billion. Even in the construction of airports and information and communications technology (ICT) infrastructure, Chinese companies have assumed a leading position.
The advantages are evident. The delivery of essential public goods to Nigeria will stimulate economic activity. Although Nigeria's political elites have repeatedly thanked China for their assistance. Nonetheless, not everything is perfect. The operationalization of the BRI in Nigeria has been a mystery to local actors, preventing their participation in decision-making and project implementation. According to an Afrobarometer survey, only 28% of Nigerians are aware of Chinese "loans/development assistance" in their country, which is significantly lower than the average of 47% across 33 nations.
Nigeria's national legislature has deplored the lack of transparency surrounding loan agreements which are existing between the executive and Chinese state banks. This conforms to a pattern identified by AidData: Typically, Chinese loan agreements contain "extensive confidentiality clauses." Due to Nigeria's inadequate institutional capacity, BRI projects are beset by secrecy, corruption, and flagrant disregard for domestic laws.
As a result, there are no comprehensive links between the megaprojects China has undertaken in Nigeria and the domestic economy. Chinese development assistance have generally tied Chinese companies, technology, and capital, which tend to threaten thet supplant indigenous economic actors. Already, Nigerian construction firms are complaining that they are excluded from BRI projects. Nigeria's transport minister, Rotimi Amaechi, responded by urging these companies to increase their capacity to undertake such large-scale projects. In reality, these domestic corporations operate within a system that disadvantages them. As the managing director of the Nigerian engineering and construction firm Dutum Company Limited, Temitope Runsewe remarked, "These Chinese companies appear with cheap funds from China… They will say to our government, "Show us the projects, and we will mobilise and begin construction immediately." This is extremely enticing, and the majority of our government officials succumb to it at the expense of local capacity building."
This tendency frequently conflicts with the Nigerian Public Procurement Act of 2007, which stipulates that bids must be competitive, open, and transparent. Recently, Amaechi, Abubakar Malami, Nigeria's minister of justice and attorney-general of the federation, and the CCECC were taken to court for procurement irregularities relating to the awarding of a contract to the CCECC to construct a 190-kilometer narrow gauge track from Minna in Niger State to Baro for approximately $210 million. In addition, the government has shown reluctance to implement local content requirements in BRI projects. For instance, Nigeria's House of Representatives Committee on Treaties, Protocols, and Agreements argued that local content requirements were not present in the loan agreements under review.
According to Ian Taylor, this demonstrates that the Nigerian government's agency can be described as "agency as corruption." The actions and inactions of those in authority benefit a minority at the expense of the majority. Amaechi's request that Chinese loan agreements not be scrutinised as "they are sensitive to what you say" exemplified this point. He argued that criticism could discourage Chinese development aid. This attitude represents the government's lack of political will to exercise the authority necessary to localise the BRI.
The question that arises is whether Nigerians are receiving the best possible deal from the relationship between their government and China. According to the World Bank Report on the BRI, the risks associated with the BRI – debt sustainability, stranded infrastructure, and harm to local communities and the environment – are exacerbated by the presence of weak domestic institutions and the concomitant growth-stifling corruption. To maximise the benefits of the BRI, good governance practises that advocate for openness, transparency, adherence to domestic procurement laws, and an emphasis on local content requirements are required.
As demonstrated by the preceding analysis, this is not the case in Nigeria. The lack of public consultation and the propensity to use backdoor channels to approve projects have resulted in infrastructure projects that are "largely inaccessible to the public while all but inaccessible to the government."
Africa Needs Investments in Sustainable Industrialization: The Unique Role of Afreximbank
At the 12th Extraordinary Summit on Industrialization and Economic Diversification and the Extraordinary Session held in Niamey late November, the African Export-Import Bank offered an instrumental report about the pace of economic diversification and industrialization across Africa. It was one, among several review reports, dealing with the present and the future of Africa.
In the first place, the African bank offers strong financial support, engage in external fund raising campaigns and collaborate with the African Union and the AU members. Beyond that, the bank gives advisory services relating to development of various economic sectors, all these in attempts to improve the conditions, as espoused in the shared "Agenda 2063: the Africa We Want" in Africa.
With several initiatives and programmes, the Afreximbank has pursued, with courage and determination, using the necessary high-level platforms within Africa and outside Africa to drum home the necessary funds for development. What is required here for African leaders to exhibit good governance, design and implement the best policies and speak with one voice for realizing the set AU Agenda 2063.
While the bank has done a lot during the past few years, not many African leaders have achieved what were expected. That Afreximbank intervened strongly during the COVID-19 pandemic, disbursing over $8 billion to central and commercial banks to avert looming trade debt payment defaults and support the procurement of test kits, PPEs and other COVID-19 containment materials.
The Afreximbank supported the first ever pooled procurement by African Union members in an emergency, when it provided a $2 billion financing towards the procurement of 220 million doses of of Johnson and Johnson vaccines.
And as the Russia-Ukraine crisis rages on, the bank has also stepped up and already disbursed over $5 billion towards the procurement of food, fertilizer and grains. Beyond that, the bank is closely working with UNECA, the AU and the AfCFTA Secretariat to create a pooled procurement platform called the Africa Trade Exchange (ATEX), that is helping African countries to procure grains, edible oils and fertilizers at a much reduced cost.
It continues to support the implementation of the African Continental Free Trade Agreement (AfCFTA). During the five years to 2021, Afreximbank disbursed over $20 billion in support of intra-African trade and investments and plans to double this to 40 billion US dollars during the 5 years 2022 to 2026.
Afreximbank is helping African economies to manage the exodus of international banks by financing African owned financial institutions to acquire those banks, helping to build a strong interconnected African financial system. It is re-creating banking systems so that they can serve Africa better. It has also onboarded about 500 of the continent's 600 regulated commercial banks into Afreximbank Trade Finance Facility (AFTRAF) and providing them with Trade Credit Confirmation lines.
The goal is to grant an aggregate of $8 billion in Trade Confirmation lines to these African banks and ensure that every country on our Continent has at least one bank that has a dedicated credit line to support intra-African trade. Afreximbank sits today at the center of the most extensive messaging network, with connections to almost 500 banks. It has built a web that will form the architecture for an integrated African banking network.
These mentioned above are the bank's efforts to support Africa's economic development prospects defined by the extent of control the continent wields over its financial system, that it is access to and control of capital that defines the future of the continent.
As partners, Afreximbank, the African Union Commission and the AfCFTA Secretariat have launched the commercial operations of the Pan-African Payment and Settlement System (PAPSS). It has now become possible to conduct intra-African trade payments in African national currencies. The bank is proud to be backing settlements under this system with a facility, thanks to the leadership of the African Union and the Commission for their strong support towards this transformative initiative.
Afreximbank is working with the AfCFTA Secretariat and Council of Ministers for Trade to establish the AfCFTA Adjustment Fund. The Fund is expected to help countries to adjust in an orderly manner to AfCFTA tariff removals and prepare them to participate in the new trading regime. The Bank was earlier this year appointed the Fund Manager of the $10 billion Fund, which it is supporting with a $1 billion facility and a $10 million grant directed at the Base (Compensation) Fund.
With industrialization, the bank is working with various African governments to develop and expand Industrial Parks (IPs) and Special Economic Zones (SEZs) to deal with infrastructural constraints to industrialization. These parks are ongoing across ten African countries, including two parks in Malawi and one in Cote d'Ivoire under development. It has also commenced discussions for the creation of industrial parks in DRC, Zambia, Rwanda, Kenya and Botswana.
The first-ever Africa-Caribbean Summit in 2021, Afreximbank has taken steps to accelerate the integration of the two regions. In early September, first-ever Africa-Caribbean Trade and Investment Forum which attracted over 1,000 participants from Africa and the Caribbean.
Since then, about 9 of 14 CARICOM countries have signed a Partnership Agreement, a treaty instrument akin to the Afreximbank Establishment Agreement, thereby opening up the region for the bank interventions. This partnership creates opportunity for Afreximbank to facilitate and promote trade and investment flows between the two regions and attract African investments into the Caribbean and Caribbean investments into Africa.
In that regard, it has conducted successful trade and investment missions to the Caribbean with African corporates and banks to explore opportunities in that market. Plans are advanced towards opening an Afreximbank office in the Caribbean so that it can support Africa-Caribbean trade and investments better.
With the mandate to forge greater partnerships, the Afreximbank seriously working jointly to push ahead with the pan-African trade and industrialization agenda. These dynamic collective efforts are directed towards the realization of the shared developmental goals with the Agenda 2063. Afreximbank remains alive to that responsibility with African Union.
New mindsets needed to restore US-Africa relationship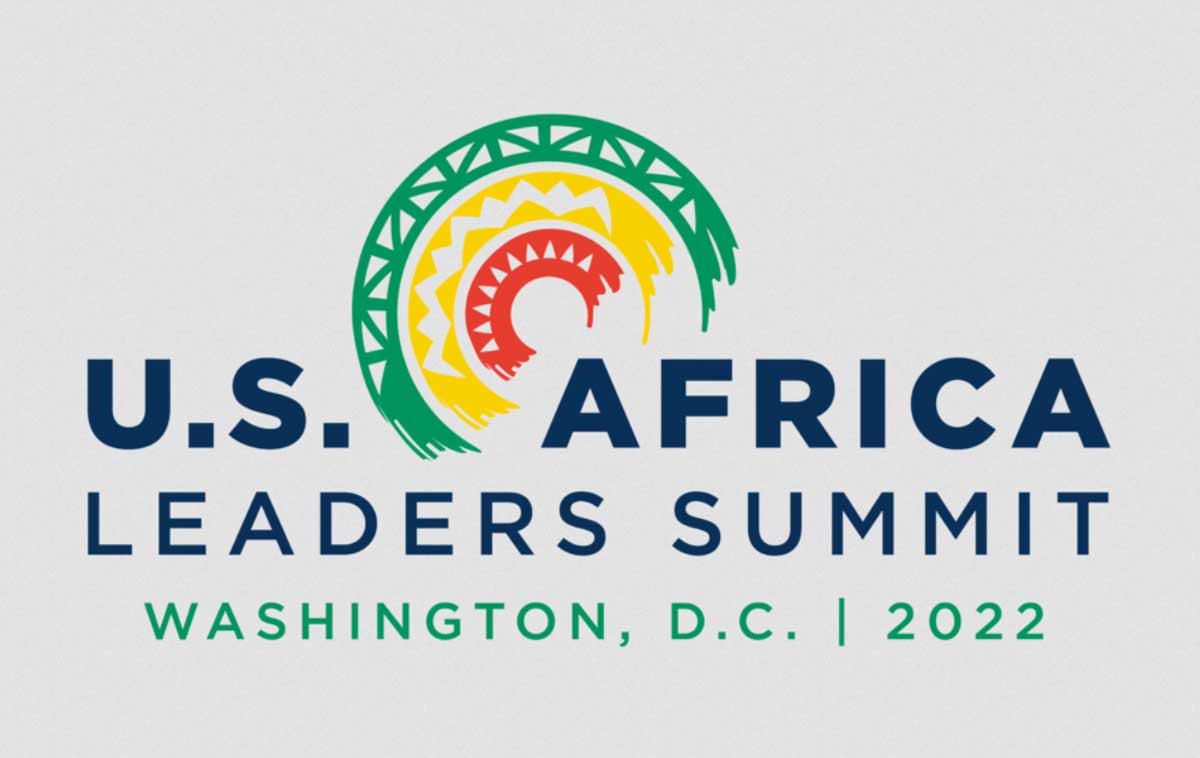 Both US and African leaders need to adopt radically new mindsets towards each other if the summit beginning in Washington D.C. on 13 December is to yield meaningful results.
Following the publication of a new US Strategy Toward Sub-Saharan Africa in August the summit aims to underline the United States' long-term commitment to Africa; foster new economic engagement; and expand collaboration on shared global priorities.
However, while new a strategy and summit demonstrate the importance of US-Africa relations they also indicate a difficult background.
Inconsistent US engagement needs to end
Former-President Trump's infamous comment regarding 'shithole countries' will not be soon forgotten. Suspicion lingers amongst African politicians that these attitudes may be widespread, if rarely so crudely expressed.
Over the past decade the US has suffered a significant loss in geopolitical influence across the continent. The new strategy paper highlights accurately that China and Russia are actively seeking influence in Africa but fails to own that the loss of US standing in Africa is not due to simply being outcompeted but because of a lack of interest.
China's funding of the continent's major infrastructure projects and financing of its growing technology sector seem to have left little space for American involvement.
Similarly, the silence of many African nations regarding the Ukraine conflict implicitly signalled they do not believe that the enemies of the West are necessarily enemies of their own.
No African country wants its support taken for granted in geo-political contests and most are happy to voice frustration, or act accordingly, when that is perceived to be the case. Russia and China might not be the best partners for African countries in many ways but they are consistent.
The US needs to realise that international influence is not a tap that can be turned on and off at will, the past counts all losses. US pullback under Trump was well-noted by Africans, more aware than ever of Africa's geopolitical importance.
Fostering bi-lateral relationships is vital
The Biden's administration has tried to set a cooperative and constructive tone in its international relationships with African countries. Antony Blinken's multi-nation visit to sub-Saharan Africa last August was intended to pave concrete steps to realise America's stated ambition of becoming Africa's partner for the future.
There is a tension here too though. US thinking tends to slip too easily between treating each African country as a discrete polity, with particular strengths and challenges; and eliding an idea of Africa where one size will fit all.
It must not be forgotten that most African countries obtained independence around the 1960s, with some of them still suffering deep scars from Levantine and European exploitation not the least of which is institutional destruction.
So yes, time is needed for African nations to define and assert themselves. But by clearly identifying, prioritising, and articulating what it wants from its relationship with the United Sates, each African country can prevent that drift in US thinking and establish true bi-lateral conversation.
Deeper interaction will show that the American inclination for rapid solutions must be replaced by the acknowledgement that not only quick fixes do not work, but they may well do more harm than good as African nations grow in wealth and confidence.
Understanding each other's conceptions of democracy
Those European powers least inclined to withdraw from Africa after the Second World War in the face of Africans' desire for independence were frequently put under significant pressure by the United States. This reflects America's foundational opposition to empire and belief in democracy.
This does not mean that the American model of democracy is the only one. Each African country has its own political traditions, long predating the arrival of European colonialists.
Often dismissive of a country's history, social fabric, political reality and implementation capacity and readiness, the US should recognise that enduring, organic democracy is home grown. It cannot be imported.
Democratization cannot, and must not, be an overnight achievement. Rather, it is only over time, after trials and failures, that democracy can be firmly embedded.
Equally, Africans should appreciate that American insistence on open societies and democracy is not based on attitudes of superiority or cultural imperialism but is an innate part of their culture and institutional beliefs.
In practical terms this means, for example, that the typical isolation and sanctioning of imperfect African leaders should give way to comprehensive and empathetic conversations wherever possible.
Financing development and sharing proceeds
A fertile route to facilitate restored relations runs through the continent's rapidly evolving energy requirements. Substantial private capital investment and consistent, informed government support are both needed to tackle the climate crisis challenges, and build power systems suitable for the second half of the century.
This offers the US government and US companies the opportunity to establish a lasting, mutually beneficial presence in countries across the continent, through infrastructure and joint ownership of assets. American commercial expertise in green energy and capital can be a catalyst for Africa's green revolution. Sustainable capitalism should provide a counterpoint to China's focus on extractives and SOE led development model.
Accordingly, US strategy lays out the centrality of a just energy transition and US green energy investors managing over US$1 trillion in assets visited South Africa at the same time as Blinken's tour of the region.
Aligning thinking between multiple state actors and private capital will be key, with differences in business cultures respected. American eye rolling about ministerial protocols or legal practices is counterproductive. Though that does not mean business etiquette in African nations has no room to adapt.
The real or perceived American desire to achieve quick returns on investment must be replaced by well-thought out economic and investment strategies, tailored to the complexity of the African continent.
Same time next year?
Bringing about a change in mindsets is undoubtedly the most challenging part of international dialogue. It requires empathy, understanding and perseverance. Yet, once mindsets are changed, real change can happen.
The last US-African leaders summit was in 2014 – if we wait until 2030 to see the next one we might still be talking about potential rather than action, and the need for fresh thinking. Let's get it right this time.