Resource Curse and Underdevelopment Give Way to Mass Unrest and Political Instability in Sudan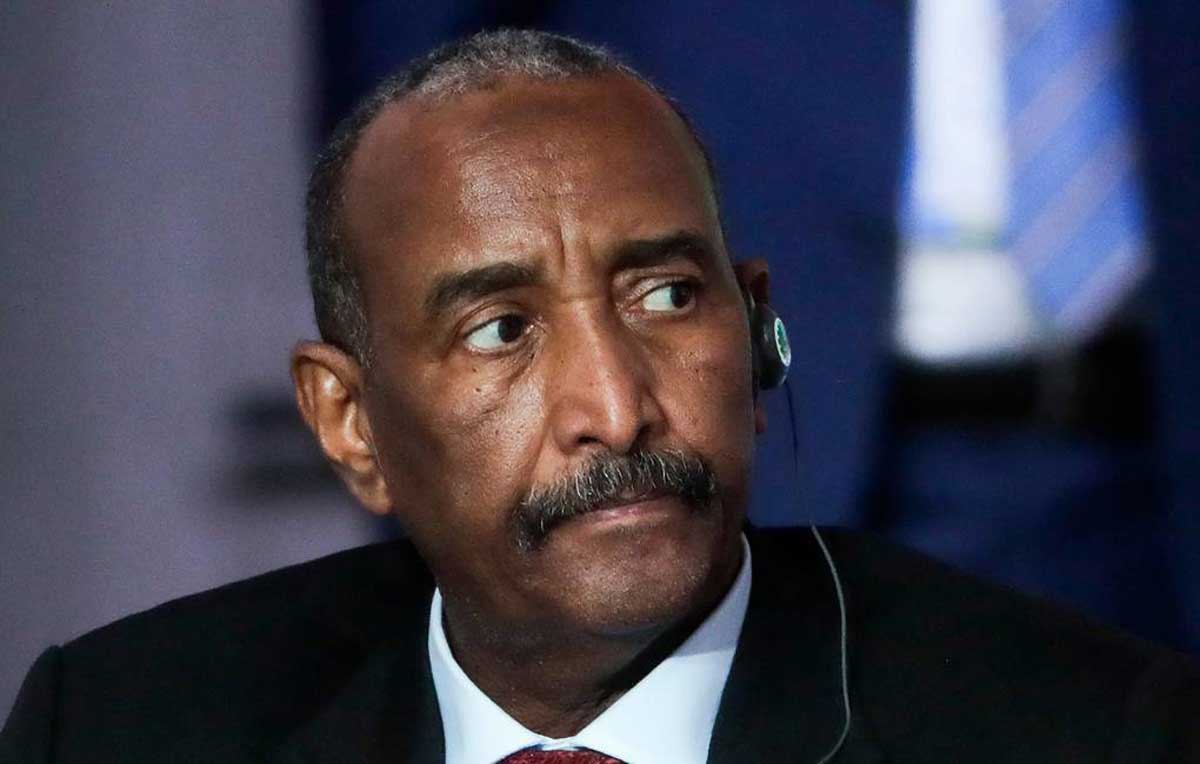 As reported October 25 by the reputable state media, Al Arabiya, Sudanese army and a cross-section of its population have returned, expressing dissatisfaction about the government. What is really at stake all these years is closely linked to the level of development and the living standard of the majority among the estimated 45 million population.
According to the El Sharq TV channel, two of Sudan's three mobile operators have actually stopped providing services, so people are experiencing communication problems. According to several media sources, Prime Minister Abdalla Hamdok together with other officials have been arrested, taken to an unknown location. The leaders of many political parties also called for preventing a coup in the country.
Mass arrests began sweeping the country following Prime Minister Abdalla Hamdok's meeting with head of Sudan's Sovereign Council Abdel Fattah al-Burhan. The ministers of communication, information, finance and industries are among those in custody. Sudanese people took to the streets following calls by the main opposition movement, the Forces of Freedom and Change. The crisis between the Sudanese military and civilian forces has been going on for several weeks.
In about-turn development, Abdel Fattah al-Burhan, a general chairing the Sovereign Council of Sudan, announced in a televised address that general elections would be held in July 2023. The general declared a state of emergency in Sudan, dissolved both the country's government and the Sovereign Council and suspended a number of articles of the Constitutional Declaration, which was signed by Sudan's military and civilian forces in 2019 for a three-year transition period.
Besides the search for political pathways, Sudanese authorities need to address the deep-seated economic deficiencies. This also relates many African countries. Sudan, located in the northeast Africa, shares borders with Egypt, Libya, Chad, Ethiopia and South Sudan. It is blessed with huge oil reserves and marines resources. The Blue and White Niles rivers meet in the capital city Khartoum to form the Nile, which flows northwards through Egypt to the Mediterranean Sea.
While Sudan is encircled by these seven countries mentioned above, it also has to northeast a huge sea, which could be harnessed for the further development of the economy. Revenues could be used to engage in economic diversification projects, thus creating employment for the youth. It is third-largest country in Africa, and the third-largest in the Arab world by area before the secession of South Sudan in 2011.
Over the years, damming the water resources for economy has not taken off the ground. The main purpose of the dam will be the generation of electricity. Its dimensions make it the largest contemporary hydropower project for the region in Africa.
In terms of political developments in Sudan, Omar Hassan Ahmad al-Bashir came to power in June 1989. During several years of his administration, Sudan's economy was largely shattered due to political tyranny, deep-seated corruption and poor policies.Al-Bashir held power for more than 30 years, refused to step down, resulting in the convergence of opposition groups to form a united coalition. The government retaliated by arresting more than 800 opposition figures and thousands of protesters, according to the Human Rights Watch.
Many people died because Al-Bashir ordered security forces to disperse the sit-in peaceful demonstrators using tear gas and live ammunition in what is known as the Khartoum massacre, resulting in Sudan's suspension from the African Union. Eventually, Omar al-Bashir was gone. Sudan opened a new political chapter with Prime Minister, Abdalla Hamdok, a 62-year-old economist who worked previously for the UN Economic Commission for Africa.
Significantly, it is highly expected that his working experience at the UN Economic Commission for Africa must necessarily reflect on performance, and resultantly have a positive impact on the level of sustainable development that connects the daily lives of the population.
With the new administration, Sudan still faces formidable economic problems, and its growth still a little (snail step) rise from a very low level of per capita output. In practical terms, it is desperate for foreign support and one surest way was to get to a donors conference held in Berlin, Germany. The donors' conference was to provide a lifeline to the ongoing transition, alongside Sudan's own efforts. It is worth to say that increased international political and financial assistance remain paramount, it was a progressive step for Sudan.
The goal was to also raise enough funds to kick-start social protection programs by the World Bank and the Sudanese Government that could help Sudanese families in need. The partners supported the International Monetary Fund to open up Sudan's road towards debt relief. Some 50 countries and international organizations pledged more than $1.8 billion, while the World Bank Group offered a grant of $400 million.
"This conference opened a new chapter in the cooperation between Sudan and the international community to rebuild the country," German Foreign Minister Heiko Maas said at that time during video conference co-organized by Germany with Sudan, the European Union and the United Nations.
Berlin promised to make investments in in areas such as water, food security and education. Germany has urged the Sudanese government to invest in human rights. Germany said that it would contribute €150 million ($168 million) in aid to the sub-Saharan nation of Sudan.
Undoubtedly, Abdalla Hamdok described that conference as "unprecedented" and said it laid a "solid foundation for us moving forward" at least in the subsequent years. Sudan's new transitional government has sought to repair the country's international standing, but it still faces daunting economic challenges, and its growth was still a rise from a very low level of per capita output. It continues to experience troubled relationship with many of its neighbors, and especially over oil reserves with South Sudan.
Currently, the International Monetary Fund (IMF) is working hand in hand with Khartoum government to implement sound macroeconomic policies. Agricultural production remains Sudan's most-important sector, employing 80 percent of the workforce but most farms remain rain-fed and susceptible to drought. Instability, adverse weather and weak world-agricultural prices ensures that much of the population will remain at or below the poverty line for years.
Peter Fabricius, a Research Consultant from the South Africa's Institute for Security Studies (ISS), noted quite recently in his article headlined – African Coups Are Making A Come Back – that in fewer than 13 months from 18 August 2020, four coups have occurred. Two happened in Mali (August 2020 and May 2021), one in Chad (May 2021) and one in Guinea last month.
He further pointed out "what might help prevent that would be better responses from African Union, regional bodies, and international partners to coups and other forms of unconstitutional change of government."
Perhaps the root causes of coups run too deep within a country for any external actor to influence much. But to the extent that they can, the African Union and the Regional Economic Communities (RECs) should use their power preventively, focusing more on sanctioning 'unconstitutional preservation of power' and other undemocratic behavior to try to pre-empt coups, suggested Fabricius.
But late October 2021 political-military and cross-section of the civilian unrest are inter-connected to both politics and economy. Sudan is rich with natural resources, as it has oil reserves. Despite that, Sudan still faced formidable economic problems. Worse is production practices including agriculture are rudimentary. There has not been efforts, at least, to modernize agriculture to the growing population.
Despite there is a huge increase in unemployment, its is absolutely necessary, perhaps to minimize social contradictions and economic disparities, so of course, these two – politics and economy questions are inseparable. These are some of the issues the government has to address seriously, in order to maintain sustainable peace and long-term stability in Sudan and set that as an admirably clear example in entire Africa.
Q&A: Arguments for Advancing Russia-African Relations
As preparations are underway for the second Russia-Africa summit planned for 2022, African leaders, politicians, academic researchers and experts have been discussing several aspects of the current state of Russia-Africa relations. They, most often, compare it with a number of foreign countries notably China, the United States, European Union, India, France, Turkey, Japan, and South Korea that have held such gatherings in that format with Africa.
Some have convincingly argued that Russia has moved away from its low-key strategy to vigorous relations, as shown by the first symbolic Russia-Africa summit in the Black Sea city of Sochi in October 2019. Russia and Africa adopted a joint declaration, a comprehensive document that outlines the key objectives and necessary tasks that seek to raise assertively the entirety of relations to a new level.
Long before the summit, at least, during the past decade, several bilateral agreements between Russia and individual African countries were signed. Besides, memoranda of understanding, declaration of interests, pledges and promises dominated official speeches. On the other side, Russia is simply invisible in economic sectors in Africa, despite boasting of decades-old solid relations with the continent.
Undoubtedly, Africa is opening up new fields of opportunity. The creation of the African Continental Free Trade Area (AfCFTA) provides a unique and valuable opportunity for businesses to access an integrated African market of over 1.3 billion people with a GDP of over US$2.5 trillion. It aspires to connect all the regions of Africa, to deepen economic integration and to boost intra-African trade and investment.
Despite existing risks, challenges and threats, a number of external countries continue strengthening their economic footholds in Africa and contribute enormously towards the continent's efforts to achieve the Sustainable Development Goals (SDGs).
Russia has to upgrade or scale up its collaborative engagement with Africa. It has to consider seriously launching more public outreach programmes, especially working with civil society to change public perceptions and the private sector to strengthen its partnership with Africa. In order to achieve this, it has to surmount the challenges, take up the courage and work consistently with both private and public sectors and with an effective Action Plan.
In this exclusive interview with Steven Gruzd, Head of the African Governance and Diplomacy Programme at the at the South African Institute of International Affairs (SAIIA), discusses a few questions, highlights existing challenges and passionately offers some progressive suggestions regarding Russia-African relations.
Steven Gruzd also heads the Russia-Africa Research Programme initiated this year at SAIIA, South Africa's premier research institute on international issues. It is an independent, non-government think tank, with a long and proud history of providing thought leadership in Africa. Here are the interview excerpts:
What are your appreciations and fears for Russia returning to Africa?
Africa is becoming crowded, with many old and new actors actively involved on the continent. Apart from EU countries, China and the US, we have players such as Iran, Turkey, Israel, the UAE, Japan and others. So Russia's renewed interest in Africa does not happen in isolation. It, of course, seeks to build on Soviet-era ties, and several African leaders today studied in the USSR or the Soviet sphere of influence. Russia has tended to focus on niche areas such as weapons sales, nuclear energy and resource extraction, at a much smaller scale than China. Many leaders are welcoming the attention of Russia, but some remain wary of Russia's hidden motives and intentions. Russia's dealings are not transparent and open compared to China. The shadowy world of private military companies such as Russia's Wagner Group is causing concern in unstable countries like the CAR, Libya and Mali. So, in fact, there is a kind of mixed picture, sentiments and interpretations are also varied here.
How would you argue that Russia engages fairly in "competition for cooperation" in Africa?
Africa is a busy geopolitical arena, with many players operating. Russia has to compete against them, and distinctively remain focused its efforts. Russia welcomes diplomatic support from African countries, and unlike the West, it does not demand good governance or advocate for human rights reforms. Russia likes to portray itself as not interfering in local politics or judging African countries, even though there is mounting evidence that it has been involved in meddling in elections in Africa through disinformation, fake news and attempting to exploit fault lines in societies through social media.
Do you think, to some extent, Russia is fighting neo-colonial tendencies, as shown in Guinea, Mali, CAR and Sudan? Does it imply that Russia supports military leaders in Africa?
Russia uses the rhetoric of anti-colonialism in its engagement with Africa, and that it is fighting neo-colonialism from the West, especially in relations with their former colonies. It sees France as a threat to its interests especially in Francophone West Africa, the Maghreb and the Sahel. Russia has invested resources in developing French-language news media, and engages in anti-French media activity, including through social media. I think Russia has its own economic and political interests in countries like Guinea, Mali, CAR and Sudan, even if it uses the language of fighting neo-colonialism. It explicitly appears that Russia supports several undemocratic African leaders and their regimes.
Some experts have argued that Russia's diplomacy is full of bilateral agreements, largely not implemented, and gamut of pledges and promises. What are your views about these?
I would largely agree that there is a divide between what has been pledged and promised at high-level meetings and summits, compared to what has actually materialised on the ground. There is more talk than action, and in most cases down the years mere intentions and ideas have been officially presented as initiatives already in progress. It will be interesting to see what has been concretely achieved in reports at the second Russia-Africa summit scheduled for late 2022.
From the above discussions so far, what do you think are Russia's challenges and setbacks in Africa?
Africa is a crowded playing field. Russia does not have the same resources and approaches as China, France, UK or US, so it has limited impact. The language barrier could be used as an excuse, but Russia has the great possibility to leverage into the Soviet- and Russian-trained diaspora. On the other hand, Russia feels it is unfairly portrayed in Western media, so that is another perception it seeks to change. It can change the perception by supporting public outreach programmes. Working closely with the academic community, such as the South African Institute of International Affairs and similar ones throughout Africa, is one potential instrument to raise its public image. In places like Mozambique and the CAR, the Wagner Group left after incurring human losses – does Russia have staying power?
As it prepares to hold the second Russia-Africa summit in 2022, what could be the expectations for Africa? What to do ultimately with the first Joint Declaration from Sochi?
As already mentioned, there needs to be a lot of tangible progress on the ground for the second summit to show impact. It is worth to reiterate here that African countries will expect more debt relief and solid investment from Russian businesses. In terms of political support at places like the UN Security Council, there is close interaction between Russia and African States, but as recent research by SAIIA shows, not as much as assumed. The relationship has to however deliver, and move from words to deeds. In conclusion, I would suggest that Russia has to take up both the challenges and unique opportunities, and attempt to scale up its influence by working consistently on practical multifaceted sustainable development issues and by maintaining appreciable relations with Africa. And African countries likewise have to devise viable strategies for engaging with Russia.
Nigeria's role in ECOWAS peacekeeping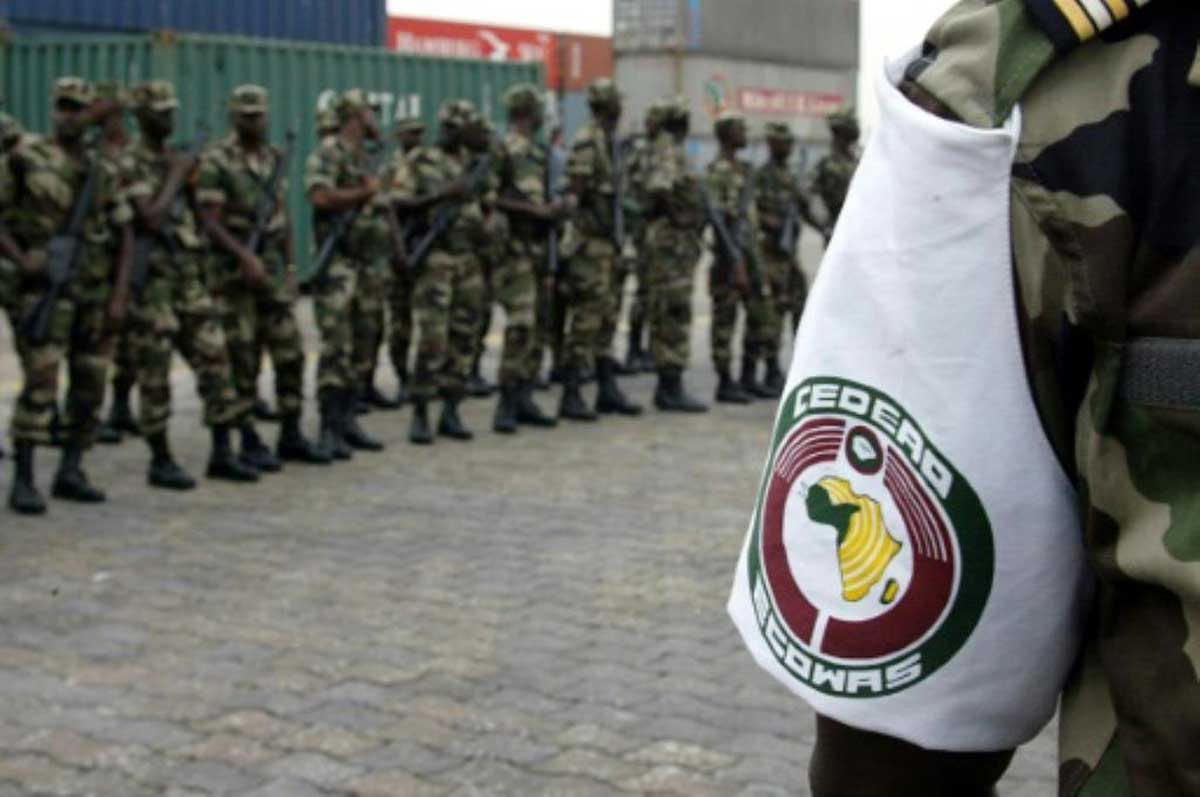 ECOWAS is the 44-year-old economic community of West African states. "The evolution of ECOWAS from the level of an organization created for the purpose of economic integration to the level of organizations that makes and implements decisions of a political and economic nature at the international level deserves quite close attention of researchers today." [2]
As with any alliance, ECOWAS has the undisputed leader – Nigeria. Nigeria is the most populous country in Africa. It should be noted that for many years it was dominated by a military regime, during which the country was in mismanagement and in disorder. Even under military rule, Nigeria has made a significant contribution to the work of ECOWAS to restore democratic governance and ensure stability in many West African countries. This can be attributed to an attempt by "Nigeria to convince the international community of its determination to return to democratic rule and refrain from participating in difficult West African conflicts." [5]
Due to the strategic position, Nigeria plays an important role in realizing the goals and objectives of ECOWAS. First, "Nigeria has a positive balance of payments, because the country exports large quantities of oil and oil products, as well as cocoa and many valuable metals and alloys." [1] The second reason is Nigeria's partners, who make a great contribution to the country's economy by being its investors. Another important factor is the fact that Nigeria mainly imports high-tech products, without participating in the international exchange of technologies.
At the time of Nigeria's accession to ECOWAS, the government marked for itself several directions of its activities, being a member of this organization. In the first place, particular attention was paid to adherence to the ECOWAS economic integration framework, as this contributed to the promotion of free trade. In addition, Nigeria has sought to introduce a single currency for the region. The goal of expanding the infrastructural development of the automobile, railway, telecommunications, energy, gas pipeline industries was also important, which, as a result, should have increased agricultural and industrial production.
Thus, it can be concluded that the need for ECOWAS in Nigeria is great because Nigeria, owning financial and human resources, can help the organization achieve its long-term goal of full integration of the region.
According to the Vice President of the World Bank L. Sabib, "Nigeria can become a locomotive capable of promoting the economy of West Africa. This has not yet been done due to poor governance, ineffective government, corruption and political instability". [5]
Since the establishment of the Economic Community of West African States (ECOWAS) in 1975, Nigeria has focused on the foreign policy of the West African region. In many ways, this decision allowed it to become one of the decisive forces of this regional organization, not to mention its advantages in its size, geographic location and, of course, economic potential.
Professor Akintola is confident that "Africa has been the focus of Nigeria's foreign policy since independence, with an emphasis on the liberation, development and unity of Africans both inside and outside the continent." [3] This confirms that Nigeria continues to dominate the rest of West African states, which allows it to play an important role in the activities of ECOWAS.
Many researchers highlight the contribution of Nigeria to the regional integration of the ECOWAS organization. Moreover, this activity is a priority for Nigeria in matters of its foreign policy. This is most clearly manifested in the processes of maintaining peace and economic liberalization.
Between 1975 and 1993, Nigeria revised its foreign policy in many ways. This was largely due to the formation of ECOWAS, since the country was striving to significantly increase its weight in this alliance. It should be noted that the change in Nigeria's policy is closely related to changes in ECOWAS. At the beginning of its work (1975) ECOWAS set itself the task of becoming a collective security organization, but in 1990 the goal was rethought. It was decided to stimulate the development of collective security, and this decision was reflected in Chapter 8 of the UN Charter. [4]
Nigeria especially showed the importance of its participation in integration during the civil wars in Liberia and Sierra Leone as part of ECOMOG. When Nigeria assumed the role of the dominant country in the organization of ECOWAS, its foreign policy choice was extremely obvious – a peacekeeping strategy.
Speaking about the contribution of Nigeria to the Liberian conflict, it should be said that its participation did not give any guarantees of successful peacekeeping. However, Nigeria's involvement continued to be critical to the operation. Without Nigerian troops, supplies and air support, ECOMOG forces would have lost many more soldiers and civilians and would most likely be driven out of the country entirely by the factions. Nigeria provided significant military support to ECOMOG, but the motives behind this support hindered ceasefire agreements and further negotiations for a transitional government and elections. Although Nigeria has acquired a certain regional prestige for its actions, it has also generated opposition to its dominant status from neighboring African states.
Nigeria faced major challenges in its efforts to restore peace and security to Sierra Leone with ECOMOG. In addition to financial problems, the lack of support from the citizens of Sierra Leone has also affected the main aspects of peacekeeping in the country. Despite the challenges faced by the Nigerian government and the country's unstable economic situation, Nigeria was able to continue its mission, which was believed to be in line with the country's foreign policy goals of ensuring peace and security in the subregion and Africa as a whole. Despite the enormous government spending and corruption associated with Nigeria's mission to Sierra Leone, the mission remains one of the most successful African initiatives to promote peace and security abroad.
The role of Nigeria in the implementation of the ECOWAS plans cannot be overestimated because it has the status of a regional leader in ECOWAS, which indicates its serious contribution to the processes of regional integration and the maintenance of peace and security in West Africa
References
1. Asiagba John Chinedu. Nigeria as a member of the Economic Community of West African States, p. 261.
2. ECOWAS. Regional integration problems. Managing editor A.Y. Elez. Moscow., IAfr RAN., 2016.p. 5
3. Geveling, L.V. Foreign experience in fighting corruption: Federal Republic of Nigeria / L.V. Geveling // Institute of Municipal Administration. – 2012.- № 3.- p. 98-102.
4. Omo. O. O. Dennis. Nigeria in the Process of Regional Integration in West Africa: The Case of ECOWAS. Moscow,2018., p. 67.
5. Speech delivered by World Bank Vice President Louis Sabib, state visits to Nigeria // The Guardian Newspaper. Lagos, 1998 September 21.
What a Successful Summit for Democracy Looks Like from Africa
The Biden administration is wrapping up preparations for its Summit for Democracy, to be held virtually next month. While the list of invitees is now clear, what is not yet clear is what success for the Summit looks like – overall and for each region of the globe. Here, I outline concrete ways the Summit could help advance democracy in Africa.
To be realistic, success should be defined at the individual country level and consider the history and context of each one. However, for the purposes of this paper I will focus on sub-Saharan Africa as a whole and what common hopes we have with regards to democracy success across the continent.
The State of Democracy in Africa
It is now a cliché' to say that democracy is in retreat in Africa. Evidence for this appears strong and includes back-sliding in Ethiopia and Sudan, two countries that held out hope for a democratic awakening. In addition, recent coups in Guinea, Chad, and Mali provided further evidence of back-sliding. Closing and closed political spaces in Angola, Mozambique, Tanzania, Uganda, Cameroon and Zimbabwe (among others) do not provide much in the way of hope. During the past 18 months COVID-19 has provided fertile ground for autocracy and has led to economic deterioration and further restricted political space.
On the other hand, Africa is the world's youngest continent. According to the latest "World Values Survey", those holding "emancipative" (i.e. democratic) values are far and away higher than those holding more autocratic values. The older generation of autocratic leaders such as President Museveni in Uganda is facing a population representing values at odds with those of the political leadership. While autocratic values currently hold sway throughout the continent, one can conclude that these represent "eddies" in a river which largely represents more democratic values. Consequently, we should counsel patience and not condone pessimism over the long-term.
Making Progress through Summit Commitments
Success will not be a static end-point or destination or some far-flung and unattainable goal that is unrealistic. It will represent a series of actions or steps among a variety of actors in each society that are on a journey toward a democratic future. These actors, explained in detail below, include political parties, civil society, and legislative bodies. We must be modest in our assumptions around success given the slow vicissitudes of progress. Modest progress is still progress, particularly given the direction in which many countries are headed (at least over the short-term).
Successful political parties aggregate, communicate and advocate for the wishes and hopes of their members. Ideally, they are not based on the charisma of a leader, nor does a good party represent only the needs of a specific group, such as an ethnic group. Unfortunately, across the continent the evidence points to nearly all political parties serving as a vehicle for a particular leader's wish to obtain high office. Political parties exist for their leaders instead of serving as a vehicle to promote a particular set of policies advocated by their constituents. As a result, traditionally marginalized groups such as women and youth are rarely given real leadership roles within political parties. Witness the situation in Sudan where women and youth were the vanguard of a revolution but were then marginalized within political parties vying for power in the new transitional government. We must be realistic and patient when addressing the question of what democracy would look like vis-à-vis the upcoming Summit for Democracy. The longer-term goal of ideologically based, inclusive, participatory, and transparent political parties is a worthy one. To realize these goals, the U.S. and its allies should commit to the following:
Ensure that political party governing documents are revised to promote intra-party democracy and the inclusion of traditionally marginalized groups.
Cultivate youth and female leaders within political parties because they represent upwards of 75% of each country's population.
Promote and support peaceful elections using widely available research that has been shown to reduce violence before, during, and after elections. This also includes honestly criticizing elections that do not meet regional or international standards.
Civil society organizations (CSOs) are key actors in all societies. We have seen that where CSOs are trained and motivated they can have a significant impact holding governments and legislative bodies accountable. For example, CSOs provided electoral observation during the Ethiopian elections to ensure that Ethiopia's first democratic elections were conducted according to international and regional standards. In the Gambia, CSOs advocated to the government to pass legislation to provide citizens access to information and succeeded in court in suing the electoral commission (IEC) over voter registration anomalies. Despite successes, several factors will need to be addressed for their contribution to democracy to be sustained and amplified. This includes CSOs working together in coalitions that magnify their power and scope. Working alone on sensitive issues in often restricted contexts rarely produces lasting success. Learning the skills of networking with other CSOs will be critical to fulfill the promises of democracy.
To realize these goals, the U.S. and its allies should commit to the following:
Train CSOs in strategic communications, project development and management, monitoring and evaluation, and other skills needed to flourish. Organizational development support will provide long-term sustainable assistance across a wide range of CSOs.
Strengthen CSOs outside of capital cities. In most African capitals there is a cadre of well-resourced, well-trained, and savvy CSOs that speak the language of the donor. In the countryside, however, where enthusiasm generally runs higher, CSOs are organizationally weaker and more isolated. The US and its allies should bring these CSOs into the planning of international organizations who traditionally work with CSOs with higher profiles in capital cities. This will broaden the base of capable CSOs throughout each country and addresses the challenge of relying on just a few located in capital cities.
Stand up for CSOs working in repressive environments. For instance, in Sudan CSOs were largely responsible for the overthrow of the al-Bashir Government but lacked the skills to move from protest to governance. This in part led to the recent military coup.
Train CSOs to hold legislative and executive bodies accountable through things like performance "report cards" and publishing national budgets in easy-to-understand formats.
Legislative bodies throughout Africa are largely rubber-stamp institutions that do the bidding of the countries' leadership. They rarely perform their traditional role as an independent branch of government that represents the people they were elected to serve. IRI's own work found that many members of legislatures do not even understand their role with regards to oversight of the executive branch, outreach to constituents, legislative processes, and budgetary oversight. Consequently, we must be realistic about what can be accomplished and take small steps to train legislators about their roles.
To realize these goals, the U.S. and its allies should commit to the following:
Train newly elected members of legislative bodies on their role as legislators.
Link members of legislative bodies with their constituents to better craft laws that meet the needs of their communities. This is relatively inexpensive yet has demonstrable impact.
Work with legislative bodies to improve transparency through more public hearings, making it easier for citizens to interact with them.
Encourage legislative bodies to address corruption through a strong legal framework and use their subpoena power to address instance of corruption.
Looking Forward
An opportunity now exists to change the narrative that democracy is in decline. Africa's youthful population, its increasing levels of education and better access to information are all factors pointing to more democracy; not less. Recent democratic victories in Malawi and Zambia, coupled with strong opposition and protest movements in Sudan, Guinea, and Chad portend further gains. To sustain these gains, institutions that represent citizens, including political parties, legislative bodies, and civil society must be strengthened. Autocratic governments, some in power for more than 30 years, will not easily give up power. As a result, both public and private institutions must be resilient and have the skills necessary to thrive in restricted environments. The Summit for Democracy can highlight gains made, to provide support to those working in restricted environments, and to provide resources to continue building the capabilities of democracy's institutions.