Nigeria is facing a multitude of security challenges, including kidnappings, banditry and successionist movements. The government solution has been consistently militaristic, as exemplified in Buhari's June 2nd incendiary tweets threatening to treat Biafran separatists "in a language they understand." However, the incessant insecurities facing the country are evidence that this response and rhetoric are not only ineffective in terms of conflict resolution but may in fact be aggravating tensions and stoking violence. Instead, to ensure the long-term effectiveness of security efforts, Nigeria requires a comprehensive policy that marries military tools with economic development and responsible governance.
Buhari's problematic tweet was in reference to a wave of attacks by the armed wing of the Indigenous People of Biafra (IPOB) group in the country's southeast. Sentiments of political and economic marginalization in this region, which were at the root of the Biafran Civil War from 1967 to 1970 and killed upward to six million Nigerians, have regularly flared into violence. The secessionist movement in the southeast is just one of the many insecurities facing the country, in which government has consistently employed a military response as its overarching solution, failing to establish a comprehensive strategy that employ a whole-of-government approach. The Nigerian military has mobilized against militant Islamist groups, including Boko Haram in the northeast, since 2009 and intensifying the campaign between 2015 and 2018. Violence, however, has persisted and even increased since 2018. And now, in response to rising kidnappings in the northwestern states of Zamfara, Kaduna, Niger, Sokoto, Kebbi and Katsina, the government bombarded suspected kidnappers' hideouts. Still, these air strikes have not prevented additional kidnappings. While the Buhari government has opted for the traditional belligerent rhetoric and military response to kidnappings, state governments either aligned with the federal government strategy as is the case in Kaduna State, or paid ransoms to kidnappers as we have seen in Zamfara State.
For instance, to quell the rise in kidnappings, the Governor of Kaduna, Nasir El-Rufai, vowed not to further negotiate with kidnappers, nor pay any ransoms, arguing that such practices have made the enterprise highly profitable for criminals. Additionally, any affected family found adhering to the demands of the bandits will be subject to prosecution. The governor has insisted on deploying the military to tackle the insecurity. This approach, too, has been ineffective due to the lack of local governance structure, vast ungoverned spaces, including forests used as hideouts, and inadequate presence and capability of the police. The payment of ransoms, on the other hand, is a paradox as it is an offence against Nigerians, motivating more individuals to join the kidnapping business and fueling a perpetual cycle of instability in the region.
The twin approaches of an aggressive military response and payment of millions of dollars to miscreants that fuels criminality in the northwest can only exacerbate Nigeria's security problems. The country's security challenges cannot be solved and risk worsening if the government does not address the underlying issues of "weakened, stretched and demoralized security services," as former U.S. Ambassador to Nigeria John Campbell puts it, as well as poor governance, high poverty rates, and the exponentially dire lack of economic opportunities for the youth population. Criminality, however rampant, does not call for a heavy military response, as at its core it is a law-and-order failure. And as such, it ought to be the responsibility of the national police and law enforcement. The challenge, however, is the lack accountability of the police, as epitomized by the 2020 ENDSAR movement. An emphasis must be placed on community policing structures, wherein a collaborative partnership between the police units and relevant stakeholders within the communities they serve are formed, to build trust in the police and to develop solutions to insecurity. It is imperative for the relevant local stakeholders involved in the community policing structure to also serve as a watchdog organization to hold the police accountable and publicize any potential overreach of power. This will not only be an accountability mechanism but will help foster trust in law enforcement amongst the community, making citizens more likely to report suspicious activities in areas with inadequate police presence. Moreover, obstacles to youth participation in the country political process must be eliminated to pave the way for their integration in their respective communities' policy making process. Coming out of the COVID-19 crisis, the Nigerian government must focus on a developmental project aimed at creating economic opportunities for its increasing youth population. The lack of which has been the catalyst of youth turning to criminality.
Nigeria currently has an opportunity to shift its strategy and address insecurity before it gets worse. While insecurity covers much of the country, groups wreaking havoc in the country do not appear to be connected to each other beyond their criminal character. At best, malign groups in the northeast and northwest are learning from each other. Should these groups be allowed to continue undermining state authority and public security, they may eventually decide to coordinate operations, significantly aggravating challenges for the government's response as well as consequences for civilians. Militant groups affiliated with Boko Haram and with Al-Qaeda sub-groups in the Sahel have already proved adept at exploiting local grievances for support.
While both the federal and state governments appear committed to addressing insecurity in the country, lacking in their rhetoric and actions is their determination to incorporate governance and economic development solutions, the absence of which serves as a driver of insecurity in the country. An unwavering commitment by the country's leadership in addressing sociopolitical and socioeconomic inequality is necessary to attain peace in the country, and the emphasis of said commitment must be on upholding accountability of the police, governance, and development.
Ramaphosa Faces Possible Impeachment for Corruption
South African President Cyril Ramaphosa has fallen into turbulent waves and struggling to save his position and reputation. It has tainted image of and changed the global perception about South Africa, if Ramaphosa is finally impeached for corruption scandal similar to his predecessor Jacob Zuma. He, however, made corruption fight a top priority during the political campaign and has fallen victim himself.
Ramaphosa ousted former president Jacob Zuma in 2017 amid optimism that the new leader could rid the ruling party of graft and revitalise the economy. Zuma faces several corruption investigations, but denies wrongdoing.
He faces possible impeachment over claims that he tried to cover up the theft of millions of dollars stashed inside his commercial farmlands. Former State Security Agency director Arthur Fraser laid a criminal complaint against Ramaphosa in June over the theft in 2020.
The Investigative Committee has concluded its report which report found the president may have breached anti-corruption laws. The African National Congress, the ruling party, has called for him to step down. But, Ramaphosa has denied wrongdoing.
"We are in an unprecedented and extraordinary moment as a constitutional democracy as a result of the report, and therefore whatever decision the president takes, it has to be informed by the best interest of the country. That decision cannot be rushed," according to the spokesperson, Vincent Magwenya.
A panel report that found preliminary evidence that President Cyril Ramaphosa may have violated his oath of office is a "troubling moment" for the government and governing party, South Africa's foreign minister Naledi Pandor said in an interview with the Reuters.
Pandor added that she was still reading the panel report on the robbery at Ramaphosa's farm and that she did not want to rush into the public space with additional comments.
The panel's findings come less than a month away from an elective conference that will decide if Ramaphosa gets to run for a second term on the African National Congress ticket in 2024 polls.
According to his biographical record, Ramaphosa is an anti-apartheid champion, and later South Africa's wealthiest businessmen and then its most powerful politician and president. Born in Johannesburg on Nov. 17, 1952, the son of a retired policeman. Ramaphosa is a staunch member of the African National Congress (ANC).
Russia-Africa Summit: Sergey Lavrov Embarks on Courtship and Assessment Tour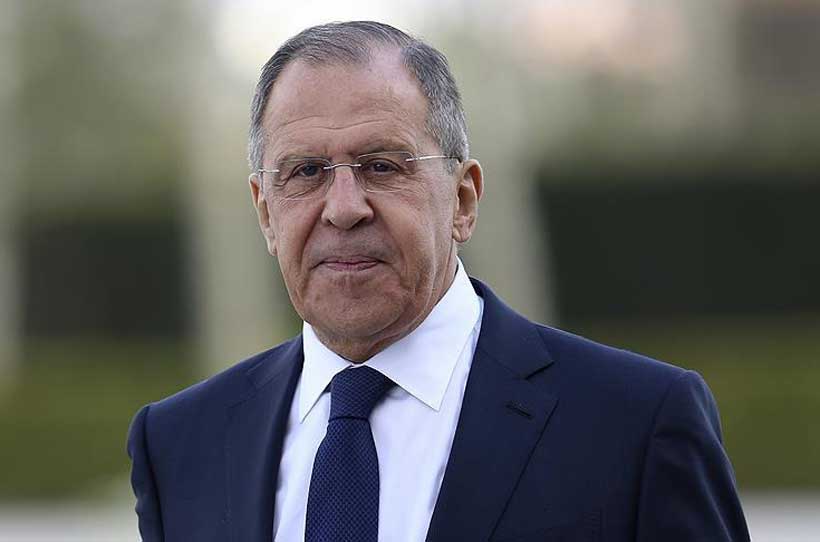 Behind lofty summit declarations, several bilateral agreements and thousands of decade-old undelivered pledges, Russia has been at the crossroad due to the 'special military operations' it began late February in Ukraine. It has achieved little these few years after the symbolic summit held in 2019. With preparations for the next African leaders summit, Foreign Minister Sergey Lavrov plans to undertake two African tours during the first quarter 2023.
At the heat of the Russia-Ukraine crisis and within the context of the current geopolitical and economic changes, Lavrov made a snapshot trip to four African countries July 24-28 this year. The four African countries on that travel agenda: Egypt, Ethiopia, Uganda and the Republic of Congo.
In January-February 2023, Lavrov will first focus on North Africa. Why the Maghreb is a strategic region for Russia? It is true that despite the appearance of competition between Europe and the United States, between Russia and China as well as the Gulf States, Russia has intensified its relations aims at raising its influence in the Maghreb.
Worth noting that Egypt already has significant strategic and economic ties with Russia. With the geographical location of Egypt, Lavrov's frequent visits there has some tacit implications. Last July trip, for instance, concretely aimed at explaining the perspectives for Russia's actions in neighbouring Ukraine, to frame-shape its geo-strategic posture in the region and solicit support from the entire Arab world. It followed U.S. President Joe Biden official visit to the Middle East. Biden visited Israel, the Palestinian territories and Saudi Arabia.
Reports from Russia's Ministry of Foreign Affairs indicated that Lavrov plans to undertake two "coordinated working visits" and first trip will focus on Arab-speaking North African region popularly referred to as Maghreb. For several decades, the Maghreb region has been a multifaceted conflict region, in fact one of the most volatile geopolitical frontiers, and which includes Mauritania, Morocco, Algeria, Tunisia and Libya. This vast area inhabited by some 120 million people – 80 per cent of them in Algeria, Egypt and Morocco – is landlocked between the huge Mediterranean Sea and the Sahara Desert.
Historically, Russia has had long-standing good political relations not only the North but also with sub-Saharan Africa down to Southern Africa since Soviet times, provided tremendous support for liberation movements that culminated in decolonization and ultimately the rise of the economies in Africa. The continent is rife with rivalry and competition, attracting foreign players especially this time of emerging new global order.
According to official reports, Russia is interested in expanding multifaceted cooperation, and making feverish attempts for a collaborative mechanism to upgrade its relations. It seeks to work closely in developing a new architecture necessary for participating in development projects, promote infrastructure, trade and other viable economic ties. It held the first Russia-Africa summit three years ago, signed many bilateral agreements and issued an impressive joint declaration as a roadmap for the future directions.
On the agenda for the second Russia-Africa summit scheduled to be held in St. Petersburg, there are matters relating to building a new global architecture in the context of strengthening multi-polarity and the international security, food and energy security, healthcare and humanitarian cooperation, education, science and culture.
With rafts of sanctions imposed on Russia, it becomes expedient for both Russia and Africa to find alternative ways of collaboration (between Russia and Africa) that do not rely on Western currencies or sanctions policy. Of course, illegal sanctions imposed on Russia continue to have a negative impact on foreign economic relations, necessitating an urgent reconfiguration of strategies for pushing further cooperation.
The reports always note that Africa is one of the most important and fastest growing region for Russian producers. Moscow understands the significance of engaging and achieving sustainable development there. For example, Russia faces the challenge to promote the creation of a reliable infrastructure for the production and transportation of African energy products and the development of domestic markets. It faces the challenge of setting admirably its economic influence in the continent.
That however in November 2021, a policy document titled the 'Situation Analytical Report' presented at the premises of TASS News Agency was very critical about Russia's current policy towards Africa. While the number of high-level meetings has increased, the share of substantive issues on the agenda remains small. There are little definitive results from such meetings, according to that authoritative report researched and put together by 25 Russian policy experts headed by Professor Sergey Karaganov, Chairman of the Council on Foreign and Defense Policy.
The report pointed to the lack of coordination among various state and para-state institutions working with Africa. For the past three decades, Russia plays very little role in Africa's infrastructure, agriculture and industry. Many bilateral agreements, at the top and high political levels, have still not been implemented. A lot more important issues have received little attention since the first African leaders summit held in Sochi.
Our monitoring shows that the Russian business community hardly pays attention to the significance to, and makes little efforts in leveraging unto the African Continental Free Trade Area (AfCFTA) which provides a unique and valuable platform for businesses to access an integrated African market of over 1.3 billion people.
In an interview with Steven Gruzd, Head of the African Governance and Diplomacy Programme at the South African Institute of International Affairs (SAIIA), explained that Africa is a busy geopolitical arena, with many players, both old and new, operating. Apart from EU countries, China and the US. There are players such as Iran, Turkey, Israel, the UAE, Japan and others. Russia has to compete against them, and distinctively remain focused its efforts with strategies.
On the other side, Russia uses the rhetoric of anti-colonialism in its engagement with Africa, and that it is fighting neo-colonialism from the West, especially in relations with their former colonies. It sees France as a threat to its interests in Francophone West Africa, the Maghreb and the Sahel.
Russia brings little to the continent especially in the economic sectors which badly need investment especially building infrastructure. Undeniable fact is that many external players have also had long-term relations and continue bolstering political, economic and social ties in the continent.
"I would largely agree that there is a divide between what has been pledged and promised at high-level meetings and summits, compared to what has actually materialized on the ground. There is more talk than action, and mere intentions and ideas have been officially presented as initiatives already in progress. There needs to be a lot of tangible progress on the ground for the second summit to show impact. It will be interesting to see what has been concretely achieved in reports at the second Russia-Africa summit scheduled for this 2023," he assertively argued.
Of course, Russia aims at restoring and regaining part of its Soviet-era influence, but has problems with planning and tackling its set tasks, lack of confidence in fulfilling its policy targets. The most important aspect is how to make strategic efforts more practical, more consistent and more effective with African countries. Without these fundamental factors, it would therefore be an illusionary dream considering multifaceted partnership with Africa.
As a direct result of Russia's 'special military operation' aims at 'demilitarization and denazification' in the neighbouring post-Soviet republic of Ukraine since late February, Russia has come under a raft of sanctions imposed by the United States and Canada, European Union, Japan, Australia, New Zealand and a host of other countries.
…Africa is a Continent and not a Country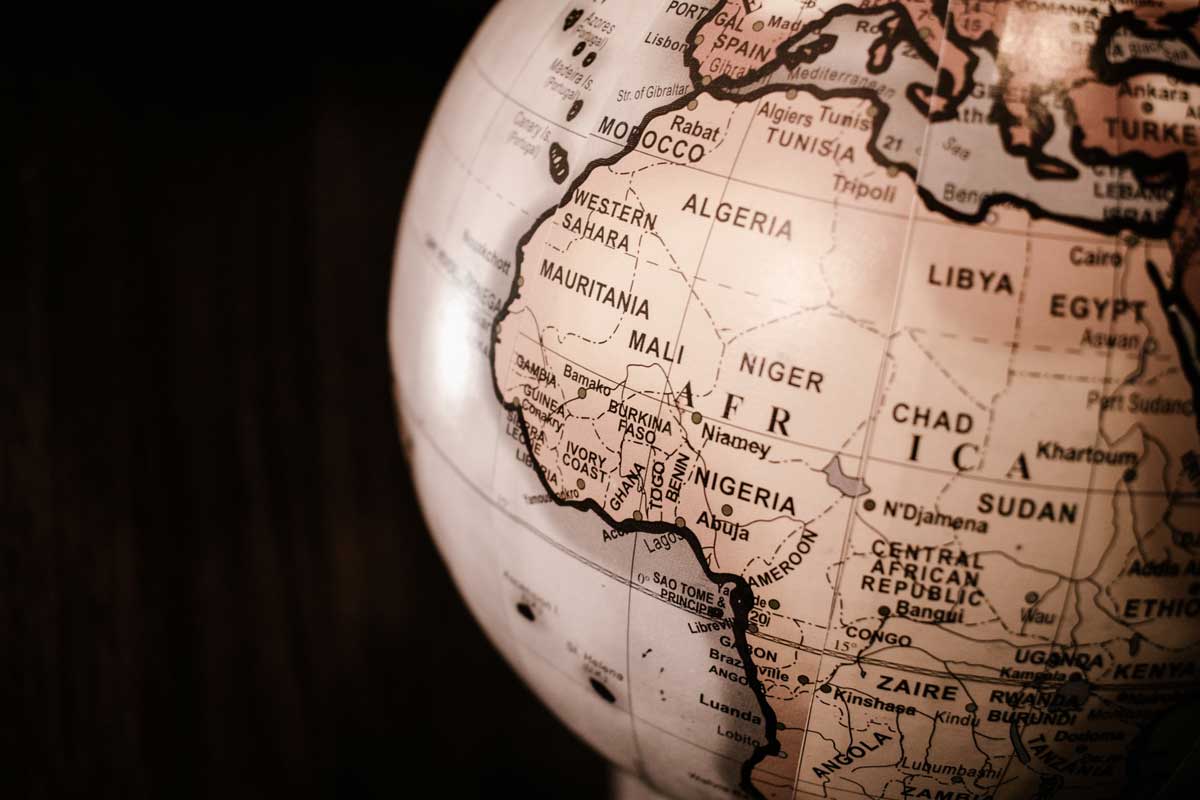 Russian officials are highly educated and knowledgeable people, but are often confused to make the difference between a continent and a country. Africa is mentioned in reports even when dealing with a single African country. Referring to dictionary definitions can help to understand the distinctive meaning of these and how to use them in official phrases and reports.
Any English dictionary gives the meaning and shows how to use them. For example, Britannica and Webster dictionaries say "a country" is a distinct part of the world, such as a state, nation, or other political entity. It may be a sovereign state or make up one part of a larger state.
Both Britannica and Webster, additionally, explain that "a state, a nation and a country" are interchangeably used, but what is important to note is "it is a territorial entity, with a permanent population, defined borders, and a government that effectively controls the territory.
What is under simple discussion here is that Russian officials oftentimes and frequently confuse "a continent" with "a country, nation and state" in speeches and reports. In geography, history and social studies at all schools throughout the world, teachers explain that Africa is a continent but not a country.
In this context, Africa as a continent consists of or made up of 55 states or countries, and a state or a country is an individual entity.
Take for example: The first ship with 20,000 metric tons of Russian fertilizers on board sailed from a Dutch port to Africa on November 29. Does this mean sending 20,000 metric tons to entire Africa or just to one African country? This shipment is only meant for Malawi. The Russian fertilizes will be carried by sea to Mozambique and then delivered by land transport to Malawi.
Take for example: President Vladimir Putin said during the first Russia-Africa summit that "Russia has written off $20 billions of Africa's debts to the Soviet Union" and that was an act of generosity.
What is noteworthy here is Moscow's decision to write off African debts that were accumulated mostly through weapons and arms delivery to a number of African countries during the Soviet era. The politics of Africa's debt write-offs has had historical chronology. Always referring to Africa's debts et cetera.
The simple question here is that not the entire Africa bought Soviet weapons and military equipment. How many African states bought military equipment from the Soviet Union? Records, however, show that some of these countries include Angola, Zimbabwe, Ethiopia, Benin, Tanzania and Zambia.
Reports from the Foreign Ministry generalizing that Russia is helping Africa with humanitarian food deliveries is completely wrong. Not the entire Africa is benefiting but a few countries.
There are too much generalization in diplomatic rhetoric and phrases, most probably to draw or solicit sympathy from Africa. With food supplies to Africa, it is necessary to specify African countries benefiting from this free delivery and humanitarian aid. It is not the entire Africa, of course not. With questions relating to Russia-Ukraine crisis and about the food deliveries, these are going to Ethiopia, Sudan, Djibouti and Malawi.