Restore sexual, reproductive health rights lost during COVID, rights expert urges
Sexual and reproductive health rights, are human rights, the independent UN expert on the right to health reminded Member States in the General Assembly on Wednesday, saying that it was essential to restore services in the field, that have been eroded during the COVID-19 pandemic
"Millions of women globally had limited or no access to maternal and new-born healthcare, some 14 million women lost access to contraception, and specialized services for victims of gender-based violence became inaccessible, when they were needed most", said Dr. Tlaleng Mofokeng.
The Special Rapporteur pointed out that lockdowns, movement restrictions and diversion of funds due to COVID-19 have "jeopardized access to essential sexual and reproductive health services".
In presenting her report on the effect of the pandemic on physical and mental health services, she also spoke of "new measures and laws in place across regions, further restricting access to safe abortion, a component of sexual and reproductive services encompassed in the right to health".
Reversing a legacy
As part of the right to health, the UN expert called on States to move beyond the COVID-19 pandemic to rebuild and strengthen health systems for advancing sexual and reproductive health rights for all.
"Governments must remove obstacles and ensure full access to quality services, including maternal health care, contraception and abortion services, screening for reproductive cancers and comprehensive sexual education", she said.
However, Dr. Mofokeng noted that many obstacles continue to stand between individuals and their exercise of their rights to health, rooted in patriarchy and colonialism, and others in structural and systemic inequalities.
"Patriarchal oppression is universal, permeates all societies and is at the very origin of the erosion of autonomy and the control of girls and women's bodies and sexuality to the detriment of their enjoyment of sexual and reproductive rights", she spelled out.
"Colonialism has permeated patriarchy across regions and its legacy continues today through laws, policies and practices that deny or restrict sexual and reproductive rights and criminalize gender diverse identities and consensual adult same-sex acts", added the Special Rapporteur.
Rooted in law
She reminded governments that sexual and reproductive health rights are rooted in binding human rights treaties, jurisprudence, and consensus outcome documents of international conferences.
"I call on States to respect and protect key principles of autonomy, bodily integrity, dignity and well-being of individuals, especially in relation to sexual and reproductive health rights", she said.
"I pledge to engage with States and all relevant actors to uphold the right of everyone to the enjoyment of the highest attainable standard of physical and mental health".
Workers with HIV-AIDS continue to face stigma, discrimination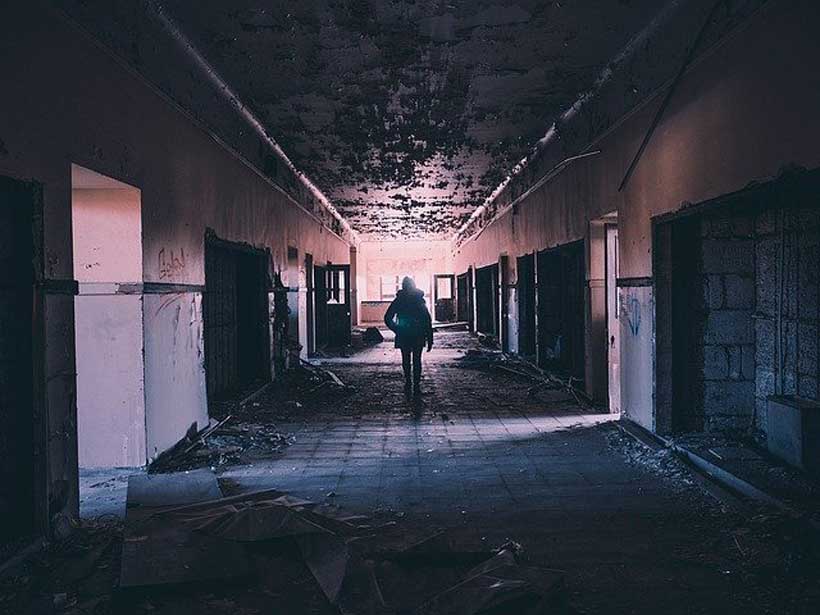 "Myths and misconceptions" about HIV and AIDS continue to fuel stigma and discrimination in the workplace, the International Labour Organization (ILO) said on Tuesday.
Despite some improvement in people's tolerance to the disease in the more than 40 years since the AIDS epidemic began, a survey of 55,000 people in 50 countries found that only one in two people knew that HIV cannot be transmitted by sharing a bathroom.
"It is shocking that, 40 years into the HIV and AIDS epidemic, myths and misconceptions are still so widespread," said Chidi King, head of ILO's Gender, Equality, Diversity and Inclusion Branch.
Wake-up call
"A lack of basic facts about how HIV is transmitted is fuelling stigma and discrimination. This survey is a wake-up call to reinvigorate HIV prevention and education programmes; the world of work has a key role to play."
Stigma and discrimination in the workplace marginalize people, pushing those with HIV into poverty, Ms. King maintained.
Working with opinion poll company Gallup, the ILO Global HIV Discrimination in the World of Work Survey reveals that discriminatory attitudes are fuelled by a lack of knowledge about HIV transmission.
At the end of 2020, approximately 38 million people globally were living with HIV, with 1.5 million newly infected that year, and approximately 680,000 people dying from AIDS- related illnesses, according to the survey. Despite progress made on combating stigma, the coronavirus pandemic has exacerbated the situation.
Care burdens
"The COVID-19 pandemic has certainly pushed back some of the efforts, some of the progress that had been made towards eradicating HIV, and there is an even more urgent need now to double those efforts," Ms. King said.
"In terms of the impact on people affected by HIV, not only people living with HIV but people who may be looking after somebody with HIV…care burdens have increased during the pandemic due to the non-availability of certain services, therefore seeing a disproportionate impact in relation to women in particular, and in some instances, girls as well."
Asia and Pacific in spotlight
The survey noted that the lowest tolerance for working directly with people with HIV was found in Asia and the Pacific, followed by the Middle East and North Africa.
The regions with the most positive attitudes were Eastern and Southern Africa, where almost 90 per cent of respondents said they would be comfortable working directly with people with HIV.
Higher educational levels were also associated with positive attitudes towards working with those living with HIV.
The report also offered a number of recommendations, including implementation of HIV programmes to increase awareness of modes of transmission and to improving the legal and policy environment around HIV to protect rights of workers.
"The workplace has a key role in this education," Ms. King told journalists in Geneva. "Workers and employers certainly have a role to play. Social dialogue is a key mechanism through which they can craft policies and materials and products in order to raise awareness, ensuring that recruitment policies do not discriminate against people with HIV/AIDS. Governments also have a role to play in terms of broader engagement."
Confronting inequalities and ending discrimination is critical to ending AIDS, the report said, particularly during the ongoing COVID pandemic.
Russian mining giant builds new settlement for indigenous peoples
The FPIC procedure, first used in Russia by the Norilsk Nickel mining company, has entered a new stage. A second round of consultations with residents of the Arctic workers' village of Tukhard (in the Taimyr Dolgano-Nenets District of the Krasnoyarsk Territory) took place. The company reported in a press release.
In October 2021, it was reported that FPIC procedure was started.
At the gathering of residents in the framework of the second round, the issues of consent of the residents of the village to the procedure for obtaining FPIC, as well as the formation of a body for making collective decisions of the residents of Tukhard (Council of Representatives) were brought up. The gathering was attended by 78 residents of the village and tundra reindeer herders.
Tukhard was established as a temporary residence for shift workers producing gas in the area in 1970th, and the development of the village did not provide for the creation of any infrastructure. Due to the lack of possible infrastructure development, taking care of the quality of life, safety and health, the company operating in this region – Norilsk Nickel, offered residents the opportunity to choose a better option for life.
Independent international experts invited by the organizer of the procedure, the Interregional Public Organization for the Protection of the Rights of Indigenous Peoples "KMNSOYUZ", took part in the meetings with residents. Among them are Alexey Tsykarev, a member of the UN Permanent Forum on Indigenous Issues, Corporate Advisor to the World Bank on Indigenous Issues, author of the current World Bank policies on indigenous peoples' rights Navin K. Rai, lawyers in the field of protecting the rights of indigenous peoples of the Russian Federation Mikhail Todyshev and Antonina Gorbunova. The procedure was advised by the UN Special Rapporteur on the Rights of Indigenous Peoples, Professor James Anaya and other experts.
Dr. Navin Rai, who is visiting the Taimyr Peninsula as an Independent Expert for drafting the Indigenous Peoples Policy, noted that "the indigenous peoples of Tukhard, including those families who practice reindeer herding in the tundra, are currently negotiating with the Norilsk Nickel Company the specific parameters for the proposed physical relocation." He underlined that "the principle of Free, Prior and Informed Consent (FPIC) requires that these indigenous peoples have the right to say "no." However, the result of the negotiations may result in an outcome that is acceptable to both the indigenous peoples and the Company."
During the gathering, a Council of representatives of the inhabitants of the village of Tukhard was formed, consisting of 7 people. It included both those who in the future wish to move to other settlements, and those who wish to continue their life in Tukhard. The Council also includes reindeer herders who live on a permanent basis in the tundra. Taking into account the interests of reindeer herders who are registered in Tukhard but do not have a permanent place of residence in the village is one of the main requirements of international experts.
The next round of FPIC negotiations is expected in the first quarter of 2022.
Violence against refugee women surged in 2020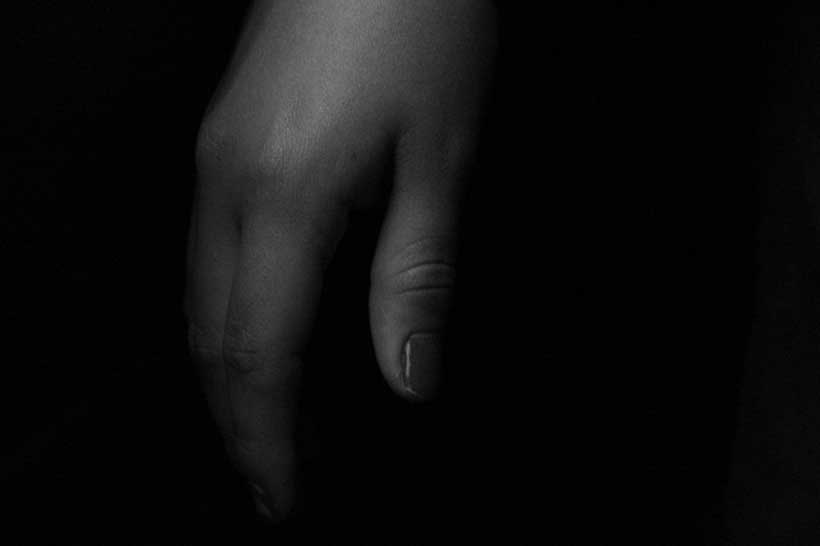 One in five refugee or internally displaced women have faced sexual violence, and the situation continues to worsen globally, the UN refugee agency, (UNHCR), said on Thursday.
On the 30th anniversary of the campaign for 16 Days of Activism against Gender-Based Violence, the UN agency said that there's been a global surge in domestic violence, child marriages, trafficking, sexual exploitation and abuse since March.
"A lethal mix of confinement, deepening poverty and economic duress is unleashing a renewed wave of violence against refugee, displaced and stateless women and girls", UNHCR said in a statement.
Grassroots solutions
To tackle the crisis, the UN agency has called for funding to be scaled up for grassroots projects that focus on prevention and helping victims of gender-based violence.
These include the Myanmar Ethnic Women('s) Refugee Organization where refugee women have joined forces to overcome abuse, reinforcing their role as strong protectors of their families and communities.
For victim Deborah, who lives in Malaysia's capital Kuala Lumpur, violence against women at home was considered a family problem.
"I felt ashamed to share my experience with other people," she said. "I was afraid they would say it was my fault."
Through her work with the community-based organization, Deborah met other women suffering in silence, and when she was invited to help devise and lead a project to support refugee women affected by gender-based violence (GBV), she accepted.
COVID-19 link
UNHCR highlighted that the need for such local, refugee-led projects has become even greater during the COVID-19 pandemic, as lockdowns have taken away refugees' often precarious livelihoods, heightening tensions in households and making it more difficult for international agencies to deliver support services.
UNHCR issued the alert after recording increases in gender-based violence in at least 27 countries.
In the Central African Republic it warned that one gender-based violence incident is recorded every hour.
And in Colombia, similar incidents affecting Venezuelan refugees and migrants have increased by 40 per cent over the first three- quarters of the year, the agency noted.
The financial stress of COVID-19 and a lack of food in households during the pandemic has put women at greater risk from violence at the hands of their partners, UNHCR reported.
This is the case on the Thai-Myanmar border, where refugee women who were already running support services and safe houses for survivors of gender-based violence asked the UN agency for funding, to provide food to families who had lost work owing to the pandemic's economic impact.
Reaffirming its own commitment to addressing gender-based violence across its operations, UNHCR launched an institution-wide policy on GBV prevention, risk mitigation and response, in October.