Only 'real equality' can end vicious cycle of poverty
Although poverty and privilege "continue to reproduce themselves in vicious cycles", it is possible to break the chain and shift the paradigm, an independent UN human rights expert told the General Assembly on Wednesday.
Presenting his report, The persistence of poverty: how real equality can break the vicious cycle, Special Rapporteur on extreme poverty and human rights, Olivier De Shutter, said that "with political will", it is possible to end centuries of entrenched inequality and "move from fate to opportunity".
Early investment
"Investing in early childhood, promoting inclusive education, given young adults a basic income financed through inheritance taxes, and combating anti-poor discrimination are the key ingredients needed to break the cycles of advantage and disadvantage", Mr. De Shutter said in his statement.  
Acknowledging that many countries pride themselves on ensuring high levels of social mobility, the human rights expert stated that "the truth is that the persistence of privilege at the top, and deprivation at the bottom, are all too commonplace." 
"The top 10 percent of people living in OECD countries control 52 percent of total net wealth, while the bottom 60 percent own just over 12 percent, condemning the poor to a lifetime of poverty", he said. According to the report, based on data from countries which are part of the Organization for Economic Cooperation and Development (OECD), it takes four to five generations for children in low-income households to reach the mean income in their country. In emerging countries such as Brazil, Colombia or South Africa, it can take up to nine or even more generations.  
Tougher with time
Observing that children born in disadvantaged families were denied equal opportunity, the Special Rapporteur examined the channels through which poverty is perpetuated, in the areas of health, housing, education and employment. 
"Children born in poor families have less access to healthcare, decent housing, quality education and employment than those in better-off households", De Shutter said. "This dramatically reduces their chances of breaking free from the poverty trap".
Describing the outcomes as "appalling", the Rapporteur added that children born in a family experiencing poverty are more than three times as likely to be poor, aged 30, than those who were never poor. 
Poverty costs
The UN rights expert reminded that child poverty is not only "morally unconscionable and a human rights violation", but also expensive. "In the United States, child poverty costs over one trillion dollars annually, or 5.4% of its GDP, but for each dollar invested on reducing it, seven dollars would be saved," said the expert.
Calling for and end to the myth that inequality is an incentive that encourages people to work harder, Mr. De Shutter said that the facts point to the exact opposite: "Inequality lowers social mobility and entrenches advantage and disadvantage over decades. When we fetishize merit, we stigmatize those in poverty or with low incomes, and blame them for their own condition".  
Call for action
Stressing that "no child should be penalized for being born in poverty" in mind, and stating that, in fact, "poverty is a failure not of the individual, but of society", Mr. De Shutter called on governments to act now, "before another generation is condemned to the same fate as their parents".
Women and girls at high risk of being pushed into modern slavery
Women and children are at high risk of being pushed into contemporary forms of slavery, UN-appointed independent rights experts said on Wednesday.  
In an alert to coincide with the International Day for the Abolition of Slavery on 2 December, they warned that global challenges such as COVID-19, climate change and armed conflict have amplified existing vulnerabilities. 
According to figures released by UNICEF and ILO in June, almost 80 million children aged 5 to 17, are subjected to hazardous work which is classified as a contemporary form of slavery.
Now, according to the experts, these children may be working longer hours or under worsening conditions as a result of the economic recession and school closures caused by the pandemic.  
Many others may have been forced into the worst forms of child labour, owing to job and income losses among their families.  This includes the forced recruitment of youngsters into armed and criminal groups.
Women and girls
According to unofficial estimates cited by the experts, one in every 130 women and girls is subjected to contemporary forms of slavery such as child and forced marriage, domestic servitude, forced labour and debt bondage.
"High levels of exploitation also prevail in global supply chains, which often rely on and reinforce labour exploitation and deepen gender inequality", the experts said.
They argue that "gender inequalities lie at the heart of contemporary forms of slavery", but note that these practices are also fuelled by intersecting forms of discrimination, such as race, social and economic status, age, disability, sexual orientation, and migration status, among others. 
The experts urge Member States to establish safe migration pathways, along with easier access to decent work and more cooperation with the business sector, civil society organisations and trade unions.  
For them, "accountability of perpetrators must be strengthened as a matter of priority, as currently impunity prevails in far too many instances."
"Slavery in all its forms needs to end for everyone, including women and children in contexts of armed conflict. Slavery is a disgrace to humanity which in the 21st century cannot be tolerated", they conclude.
This year marks the 30th anniversary of the UN Voluntary Trust Fund on Contemporary Forms of Slavery. This year alone, 18,000 victims received vital assistance from organizations supported by the Fund.
To mark the International Day for the Abolition of Slavery, the experts appeal to all Member States to increase their contribution to the Fund, or to make one for the first time.
The Special Rapporteurs are part of what is known as the Special Procedures of the Human Rights Council. They work on a voluntary basis; they are not UN staff and do not receive a salary for their work. They are independent from any government or organization and serve in their individual capacity. 
Workers with HIV-AIDS continue to face stigma, discrimination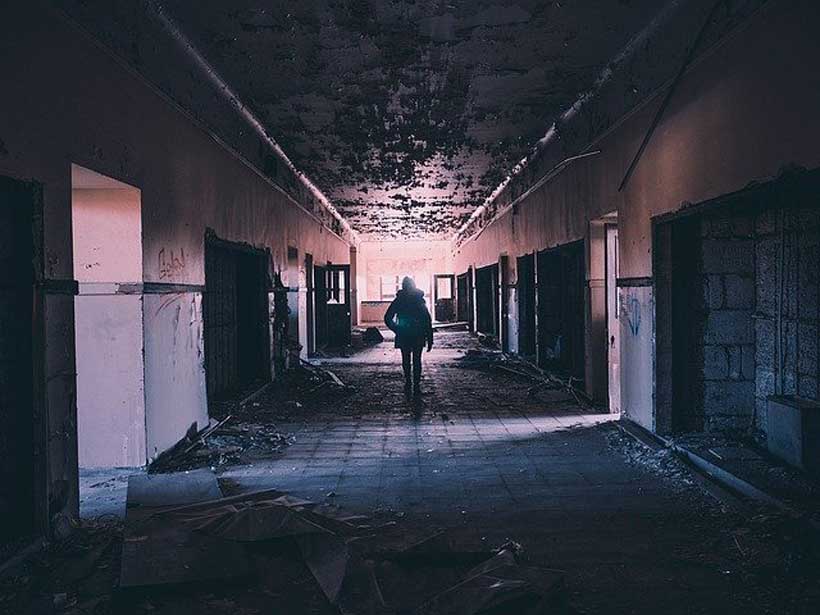 "Myths and misconceptions" about HIV and AIDS continue to fuel stigma and discrimination in the workplace, the International Labour Organization (ILO) said on Tuesday.
Despite some improvement in people's tolerance to the disease in the more than 40 years since the AIDS epidemic began, a survey of 55,000 people in 50 countries found that only one in two people knew that HIV cannot be transmitted by sharing a bathroom.
"It is shocking that, 40 years into the HIV and AIDS epidemic, myths and misconceptions are still so widespread," said Chidi King, head of ILO's Gender, Equality, Diversity and Inclusion Branch.
Wake-up call
"A lack of basic facts about how HIV is transmitted is fuelling stigma and discrimination. This survey is a wake-up call to reinvigorate HIV prevention and education programmes; the world of work has a key role to play."
Stigma and discrimination in the workplace marginalize people, pushing those with HIV into poverty, Ms. King maintained.
Working with opinion poll company Gallup, the ILO Global HIV Discrimination in the World of Work Survey reveals that discriminatory attitudes are fuelled by a lack of knowledge about HIV transmission.
At the end of 2020, approximately 38 million people globally were living with HIV, with 1.5 million newly infected that year, and approximately 680,000 people dying from AIDS- related illnesses, according to the survey. Despite progress made on combating stigma, the coronavirus pandemic has exacerbated the situation.
Care burdens
"The COVID-19 pandemic has certainly pushed back some of the efforts, some of the progress that had been made towards eradicating HIV, and there is an even more urgent need now to double those efforts," Ms. King said.
"In terms of the impact on people affected by HIV, not only people living with HIV but people who may be looking after somebody with HIV…care burdens have increased during the pandemic due to the non-availability of certain services, therefore seeing a disproportionate impact in relation to women in particular, and in some instances, girls as well."
Asia and Pacific in spotlight
The survey noted that the lowest tolerance for working directly with people with HIV was found in Asia and the Pacific, followed by the Middle East and North Africa.
The regions with the most positive attitudes were Eastern and Southern Africa, where almost 90 per cent of respondents said they would be comfortable working directly with people with HIV.
Higher educational levels were also associated with positive attitudes towards working with those living with HIV.
The report also offered a number of recommendations, including implementation of HIV programmes to increase awareness of modes of transmission and to improving the legal and policy environment around HIV to protect rights of workers.
"The workplace has a key role in this education," Ms. King told journalists in Geneva. "Workers and employers certainly have a role to play. Social dialogue is a key mechanism through which they can craft policies and materials and products in order to raise awareness, ensuring that recruitment policies do not discriminate against people with HIV/AIDS. Governments also have a role to play in terms of broader engagement."
Confronting inequalities and ending discrimination is critical to ending AIDS, the report said, particularly during the ongoing COVID pandemic.
Russian mining giant builds new settlement for indigenous peoples
The FPIC procedure, first used in Russia by the Norilsk Nickel mining company, has entered a new stage. A second round of consultations with residents of the Arctic workers' village of Tukhard (in the Taimyr Dolgano-Nenets District of the Krasnoyarsk Territory) took place. The company reported in a press release.
In October 2021, it was reported that FPIC procedure was started.
At the gathering of residents in the framework of the second round, the issues of consent of the residents of the village to the procedure for obtaining FPIC, as well as the formation of a body for making collective decisions of the residents of Tukhard (Council of Representatives) were brought up. The gathering was attended by 78 residents of the village and tundra reindeer herders.
Tukhard was established as a temporary residence for shift workers producing gas in the area in 1970th, and the development of the village did not provide for the creation of any infrastructure. Due to the lack of possible infrastructure development, taking care of the quality of life, safety and health, the company operating in this region – Norilsk Nickel, offered residents the opportunity to choose a better option for life.
Independent international experts invited by the organizer of the procedure, the Interregional Public Organization for the Protection of the Rights of Indigenous Peoples "KMNSOYUZ", took part in the meetings with residents. Among them are Alexey Tsykarev, a member of the UN Permanent Forum on Indigenous Issues, Corporate Advisor to the World Bank on Indigenous Issues, author of the current World Bank policies on indigenous peoples' rights Navin K. Rai, lawyers in the field of protecting the rights of indigenous peoples of the Russian Federation Mikhail Todyshev and Antonina Gorbunova. The procedure was advised by the UN Special Rapporteur on the Rights of Indigenous Peoples, Professor James Anaya and other experts.
Dr. Navin Rai, who is visiting the Taimyr Peninsula as an Independent Expert for drafting the Indigenous Peoples Policy, noted that "the indigenous peoples of Tukhard, including those families who practice reindeer herding in the tundra, are currently negotiating with the Norilsk Nickel Company the specific parameters for the proposed physical relocation." He underlined that "the principle of Free, Prior and Informed Consent (FPIC) requires that these indigenous peoples have the right to say "no." However, the result of the negotiations may result in an outcome that is acceptable to both the indigenous peoples and the Company."
During the gathering, a Council of representatives of the inhabitants of the village of Tukhard was formed, consisting of 7 people. It included both those who in the future wish to move to other settlements, and those who wish to continue their life in Tukhard. The Council also includes reindeer herders who live on a permanent basis in the tundra. Taking into account the interests of reindeer herders who are registered in Tukhard but do not have a permanent place of residence in the village is one of the main requirements of international experts.
The next round of FPIC negotiations is expected in the first quarter of 2022.