Montenegro on Course for Stronger Economic Recovery in 2021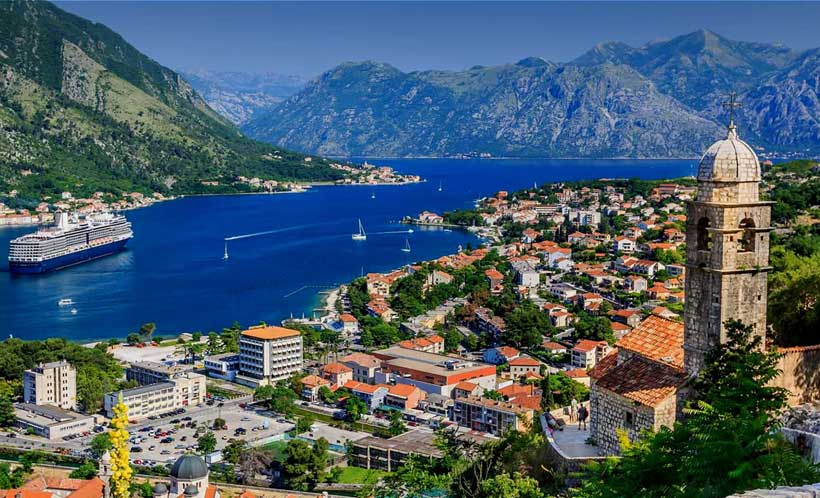 The Western Balkans region is rebounding from the COVID-19-induced recession of 2020, thanks to a faster-than-expected recovery in 2021, says the latest edition of the Western Balkans Regular Economic Report, Greening the Recovery.
The outlook for the region has improved significantly, with GDP growth now projected to reach 5.9 percent in 2021, after a 3.1 percent contraction in 2020. Growth in the region is projected at 4.1 percent in 2022 and 3.8 percent in 2023.
Driven by a rapid recovery in tourism, Montenegro's economy is projected to rebound strongly by an estimated 10.8 percent in 2021, the highest rate among the six Western Balkan countries. Strong peak summer season has supported a rebound in tourism revenues, which are likely to reach close to 75 percent of their 2019 levels, from 55 percent previously estimated.
The rebound of economic activity has boosted government revenues, which coupled with careful fiscal management have led to a reduction in fiscal deficit from 11 percent of GDP in 2020 to an estimated 4 percent in 2021. Maintaining fiscal prudence in the medium term will be critical, as uncertainties loom.
"The economic crisis brought on by the COVID-19 pandemic continues to be a source of uncertainty, but also presents an opportunity for Montenegro to ensure a resilient, inclusive, and green post-pandemic recovery," says Christopher Sheldon, World Bank Country Manager for Bosnia and Herzegovina and Montenegro. "The World Bank is committed to helping Montenegro implement reforms that can help ensure macroeconomic stability, create economic opportunities, and spur strong private-sector led growth".
The report finds that unemployment in Montenegro remains high as the recovery has not ignited the labor market yet, which limits the pace of resumed poverty reduction. Poverty is projected to decline slowly in 2021, but it remains higher than its 2019 level.
The poverty rate for the region is projected to resume its pre-pandemic downward trend and fall by around 1 percentage point to 20.3 percent, close to its 2019 level.
The regionwide recovery is due to strength in both domestic and external demand. A sharp rebound in domestic consumption and in travel across Europe helped boost remittances as well as tourism inflows during the 2021 peak summer season. A strong recovery in advanced economies also provided a boost to demand for the region's exports.
However, the recovery remains fragile. Early warning signals from the labor market call for close policy attention. Job losses from the recession and its aftermath have disproportionately affected women and youth, which may set back efforts to raise the region's perennially low rates of labor force participation. Youth unemployment rose to 37.7 percent in 2021, up 5.4 percentage points from June 2020, further worsening youth employment prospects.
"As the Western Balkans countries look to a post-pandemic future, their policy approach will need to focus on addressing key impediments to job creation and economic transformation, including green transition," said Linda Van Gelder, World Bank Country Director for the Western Balkans. "All six countries would benefit from reforms in the business environment, governance, and digitalization, which would contribute to growth and close the gap with EU countries."
The report also looks at the macro-fiscal challenges and drivers of greening the region's growth. The Western Balkans now find themselves at a key decision point regarding the impending green transition.
Global strides toward climate action are causing fundamental changes in society. Consumer and investor preferences are shifting, green technologies and new business models are disrupting more markets, and green policies are reshaping economic landscapes. As such, greening a country's economy is becoming a decisive factor in international competitiveness and the ability to attract international finance and investments.
The Western Balkans are no exception. Still characterized by a development model tilted toward familiar brown industries, moving toward a green growth pathway is far from easy, especially in the short term. Yet, the green transition offers significant opportunities for the Western Balkans – including closer integration into Euro-centric global value chains and access to significant EU resources to help fund a green transition.
Effectively managing this green transition, including the many policy tradeoffs, will need to be a core focus of policy attention for the Western Balkans in the years ahead.
5 Resume Website Mistakes to Avoid
First impressions are crucial, and a poorly designed personal website can put employers off. Sadly, too many candidates fall prey to pitfalls like information overload or poor grammar. These mistakes have far-reaching implications for your career. Discover the biggest errors to avoid in 2022.
1. Overwhelming Layout
The common wisdom is that a resume should fit on one A4 page. When you build a resume website, this approach could result in a cluttered look. The format gives more freedom and room to play with. Even a one-page web template is more spacious than a sheet of paper!
Highlight your experience and education on different pages or choose a timeline layout. Separate sections and elements with the right amount of whitespace. Make sure the website does not look overwhelming.
2. Typos and Grammar Mistakes
Any errors, intentional or unintentional, make you look bad in the eyes of potential employers. Visitors may conclude that you could not be bothered to proofread your own text. To find mistakes, use an online checker, read each page out loud or try reading the content backward. If grammar is not your strength, ask someone else to proofread the content before marketing it.
3. Poor Image Quality
Any photos or screenshots of your work must be big enough so users understand what each image is about. However, file size also matters — if the items are too big for the web, they will slow down your website. Generally, JPEG is preferable for photos, while PNG is best for screenshots that require transparency (for example, logos or images with special effects).
Include a professional headshot. If you cannot afford it, ask someone to take your picture against a neutral background, or use a selfie timer and a tripod. You could also create a unique personal photo that strengthens your brand — for example, by using specific colors.
4. Too Much or Too Little Information
Do not omit vital information (e.g., successful projects) for the sake of brevity. A virtual resume lets you showcase all major accomplishments. If you do lack experience but have participated in volunteer projects or internships, these are worth including. Links to published works add credibility.
The need for detail does not justify information about color preferences, favorite coffee, or pets. Personal details must highlight qualities that will help you get ahead in your career. Focus on showcasing the best work and let it speak for itself. Employers are not interested in the evolution of your skills, they want the best results now.
5. Unresponsive Theme
Finally, remember that potential employers will probably open your website from mobile devices. Make sure they will be able to view all content and navigate the pages smoothly. Nobody wants to spend time zooming in and scrolling in all possible directions to find the necessary information.
GCC returns to growth amid high oil prices and strong responses to COVID-19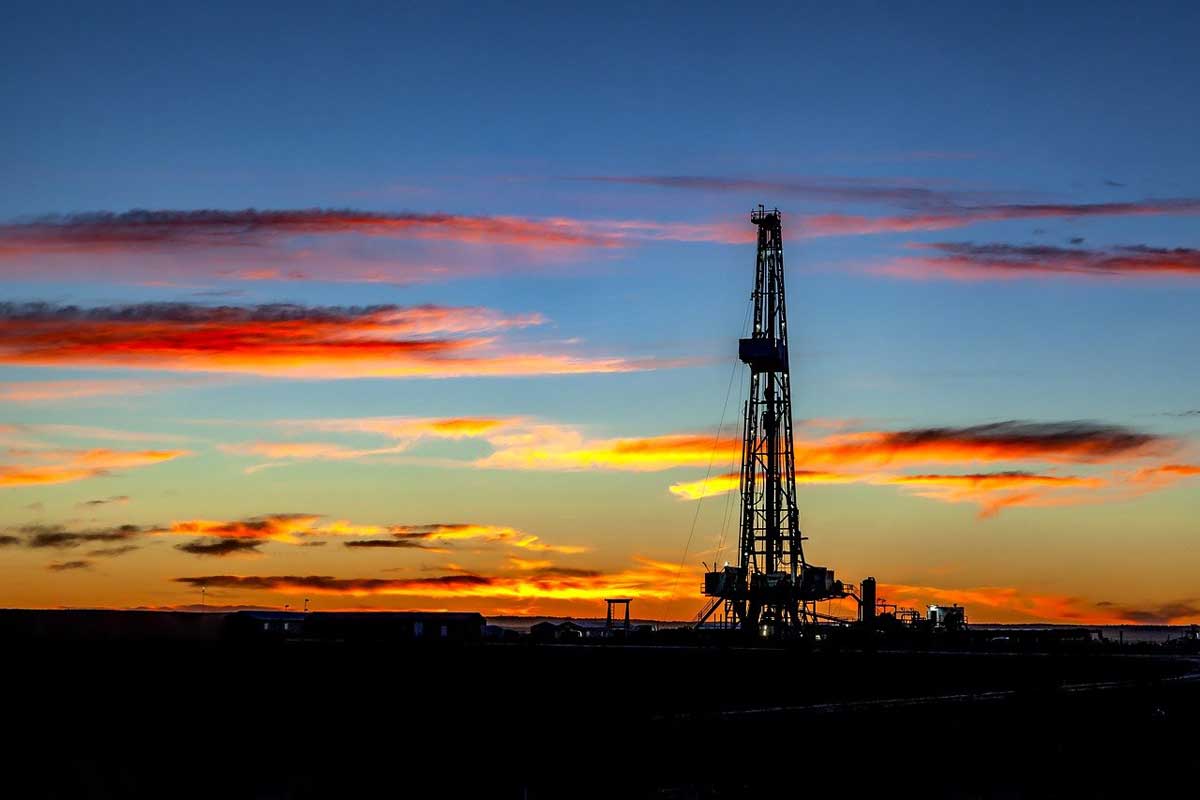 Gulf Cooperation Council (GCC) economies are expected to return to an aggregate growth rate of 2.6% in 2021, according to the latest issue of the World Bank Gulf Economic Update (GEU), "Seizing the Opportunity for a Sustainable Recovery." The six-member GCC is composed of the United Arab Emirates, Saudi Arabia, Qatar, Oman, Kuwait, and Bahrain.
Their robust recovery, which is due to stronger oil prices and the growth of non-oil sectors, will accelerate into 2022 as OPEC+-mandated oil production cuts are phased out and higher oil prices improve business sentiment and attract additional investment. These favorable oil market conditions have shrunk fiscal and external imbalances as export earnings recover. However, the outlook in the medium-term is subject to risks from slower global recovery, renewed coronavirus outbreaks, and oil sector volatility.
The World Bank's latest GEU report focuses on addressing the wage bill in the GCC—the amount of government spending devoted to the salaries and benefits of state employees. Well-paid, public sector jobs are part of the region's social contract, as well the free health care, education, social security benefits, and subsidized housing and utilities which citizens are often also offered.
"With high population growth and limited options in the private sector, the wage bill has become unsustainable in some GCC countries, as it is a large part of government spending and of the economy overall," said Issam Abousleiman, World Bank Regional Director for the GCC. "Given their improved fiscal situation, this is an opportune time for GCC governments to accelerate their reforms agenda and reach the goals they set for themselves."
According to the report, the average GCC wage bill over the past two decades has exceeded the Organisation for Economic Co-operation and Development (OECD) average, except in Qatar and the UAE. Many GCC countries have public sectors that are well within OECD norms size-wise, in terms of the numbers of employees. However, public servants are paid a wage premium of between 50–100%, which results in a high wage bill relative to the countries' total spending and GDP.
Despite the oil price crash, spending on the wage bill and the numbers of people employed in the public sector have both risen inexorably upwards. Kuwait's 2022 budget allocated KWD 12.6bn (about US$42bn) for salaries and benefits, or 55% of its total expenditure. Other countries in the GCC are in a similar position: Oman's wage bill has doubled in the past decade despite efforts to cap its growth. Saudi Arabia's allowances for civil servants rose from SAR 44bn in 2016 to SAR 148bn in 2019 and now form more than a third of the government's total wage bill.
These high wage bills are adding excessive pressure to GCC budgets, especially in countries with fewer resources and limited fiscal buffers. In consequence, most are either introducing or expanding their tax bases, trimming back benefits, and exploring early retirement options for some staff. Rather than providing a prescriptive solution in their report, World Bank economists highlight some of the options adopted by other countries and suggest GCC countries reach consensus among stakeholders before moving forward.
What can I do with an Economics degree?
A degree in economics will increase your employability in any industry. High-skilled graduates are in high demand worldwide. The wide range of problem-solving and analytical skills that students with economics degrees have made them a versatile and valuable asset to the economy industry makes it a very interesting field. This filed is really difficult in getting in degree and quite who has ever learned economics have thought "I need help to do my economics assignment" but it is worth spending 4+ years if you are really into it.
Here's a list of top economics jobs, including details about what you can expect and skills required.
Economist careers
A professional economist will research and analyze economic data, issues, and trends. You will need to complete a postgraduate degree in economics to be qualified to work as an economist. A professional economist will also need to be able produce economic forecasts and reports that can be presented to clients (individuals or financial institutions) and provide business advice.
Local and national government, private and public banks, insurance companies, think tanks, large multinational corporations, financial consultancies and accountancy firms are all possible employers. This role requires a solid understanding of current affairs and economic contexts.
Bank jobs in Economics
Economists are attracted to banking careers. These jobs offer great earning potential and high demand. A background in economics is highly valued for roles in financial management, financial planning and risk analysis. Bank careers focus on advising and providing services to a wide range of customers and clients, with a strong emphasis on meeting the financial needs of their clients.
Accountancy careers in economics
Further professional qualifications are required to become a qualified accountant. However, economics graduates can find many roles in accountancy. You can work in multiple industries and be an accountant. Your job focuses on the financial position of an individual, company, or organization. Accounting careers often involve recording, classifying and interpreting financial data.
Strong analytical skills and computer literacy are required for these careers. Accounting jobs are best suited for graduates in Economics who can easily make sense out of complex data sets.
Careers in economics and financial consultancy
Economists and economists are vital to the financial consulting industry and the business world. There are many opportunities for economics graduates to find employment in large and medium-sized companies that need to conduct economic research. A role as an economic researcher requires a thorough understanding of economic theories, models, analytical and problem solving skills, and mathematical ability. Similar roles would be filled by financial consultants working in the field of economics. However, they might work for multiple clients and produce reports as well as advising on business strategy. This role requires a high level of industry knowledge and understanding of corporate finances.
The public sector offers many opportunities for economic careers
Economists are highly valued in all aspects of public and private spending. The public sector often includes jobs in economics, including transport, commercial, waste and energy services. The recent global recession and tightening of economic regulation worldwide have led to an increase in the demand for economics students.
Careers in economics that involve data analysis and actuarial work
An actuary can be described as a business professional who advises on and evaluates the impact of financial uncertainty and risk. Accurate knowledge of both economics and business is used by actuaries to provide reports and develop strategies for reducing these risks. The majority of the entry-level roles in this field involve insurance and pensions. However, later you may be able move into areas such as banking, investments, or healthcare. Actuaries need to be proficient in mathematics and statistical compiling, as well as able communicate complex data to non-experts.
Careers and jobs in alternative economics
A background in economics can make it seem that almost anything is possible. Other common roles and careers in economics include stockbroker and insurer, business manager (retail merchandizer), retail merchandizer and pricing analyst, statistician and financial consultant, and salesperson.
If none of these interests you, what are you able to do with an economics degree? These are just a few of the options you might want to explore: international development and human resource management, journalism law, management, marketing research, politics, public relation, taxation and taxation. Or you can even start your own business as an entrepreneur!