Albania Has Opportunity to Build a More Sustainable Growth Model
Albania's economy, like other countries in the region, is recovering faster than expected after the historic recession created by the COVID-19 pandemic. Following the contraction of the economy by 4 percent in 2020, GDP growth is projected to reach 7.2 percent in 2021, one of the highest among Western Balkans countries, says the latest edition of the Western Balkans Regular Economic Report, Greening the Recovery.
The strong recovery is supported by consumption, tourism, and construction. Going forward, growth is expected to moderate at 3.8 percent in 2022 and 3.7 percent in 2023.
Albania's poverty rate is projected to fall below its pre-pandemic level by end-2021. Employment and labor force participation is also recovering, albeit with a lag, and real wages are increasing.
The recovery is contributing to fiscal revenue collection. Macroeconomic policies have supported the recovery, but higher spending has led to a further rise in the debt-to-GDP ratio. Economic uncertainty remains high, as the COVID-19 pandemic continues worldwide.
"The Albanian economy has shown encouraging signs of recovery in 2021," said Emanuel Salinas, World Bank Country Manager for Albania. "As growth rebounds, Albania has the opportunity to strengthen the sustainability of its economic model and implement reforms that further support sustainable and shared growth, while preserving macroeconomic stability."
The report shows that the Western Balkans region has improved significantly, with GDP growth now projected to reach 5.9 percent in 2021, after a 3.1 percent contraction in 2020. Growth in the region is projected at 4.1 percent in 2022 and 3.8 percent in 2023.
The poverty rate for the region is projected to resume its pre-pandemic downward trend and fall by around 1 percentage point to 20.3 percent, close to its 2019 level.
The regionwide recovery is due to strength in both domestic and external demand. A sharp rebound in domestic consumption and in travel across Europe helped boost remittances as well as tourism inflows during the 2021 peak summer season. A strong recovery in advanced economies also provided a boost to demand for the region's exports.
However, the recovery remains fragile. Early warning signals from the labor market call for close policy attention. Job losses from the recession and its aftermath have disproportionately affected women and youth, which may set back efforts to raise the region's perennially low rates of labor force participation. Youth unemployment in the region rose to 37.7 percent in 2021, up 5.4 percentage points from June 2020, further worsening youth employment prospects.
"As the Western Balkans countries look to a post-pandemic future, their policy approach will need to focus on addressing key impediments to job creation and economic transformation, including green transition," said Linda Van Gelder, World Bank Country Director for the Western Balkans. "All six countries would benefit from reforms in the business environment, governance, and digitalization, which would contribute to growth and close the gap with EU countries."
The report also looks at the macro-fiscal challenges and drivers of greening the region's growth. The Western Balkans now find themselves at a key decision point regarding the impending green transition.
Global strides toward climate action are causing fundamental changes in society. Consumer and investor preferences are shifting, green technologies and new business models are disrupting more markets, and green policies are reshaping economic landscapes. As such, greening a country's economy is becoming a decisive factor in international competitiveness and the ability to attract international finance and investments.
The Western Balkans are no exception. Still characterized by a development model tilted toward familiar brown industries, moving toward a green growth pathway is far from easy, especially in the short term. Yet, the green transition offers significant opportunities for the Western Balkans – including closer integration into Euro-centric global value chains and access to significant EU resources to help fund a green transition.
Effectively managing this green transition, including the many policy tradeoffs, will need to be a core focus of policy attention for the Western Balkans in the years ahead.
Boosting Equitable Development as Kenya Strives to Become an Upper Middle-Income Country
The World Bank Group (WBG) Board of Executive Directors today voiced its support for the WBG's latest six-year strategy to support Kenya in its ongoing efforts towards green, resilient, and inclusive development.
The Kenya Country Partnership Framework (CPF) is a joint strategy between the World Bank, the International Finance Cooperation (IFC), and the Multilateral Investment Guarantee Agency (MIGA) and the government to promote shared prosperity and reduce poverty for the people of Kenya. Informed by extensive stakeholder consultations, the CPF seeks to drive faster and more equitable labor productivity and income growth, greater equity in development outcomes across the country, and help sustain Kenya's natural capital for greater climate resilience.
"The people of Kenya are in a position to reap even greater dividends from the country's robust economic growth in terms of more durable poverty reduction," said Keith Hansen, World Bank Country Director for Kenya. "Tackling the drivers of inequality now will help to ensure that Kenya can achieve and maintain more equitable development in the long run."
Over the past decade, Kenya's economy has outperformed its Low- and Middle-Income Country (LMIC) peers with the growing number of better-educated and healthier Kenyans in the labor force contributing more than any other factor to rising gross domestic product (GDP). More recently, however, the pace of poverty reduction, and then the COVID-19 pandemic, revealed how vulnerable many households are when faced with shocks. Though Kenya's economy is rebounding from the pandemic and projected to grow by an average 5.4% during 2022-24, the ongoing drought and global inflation are causing poverty to rise. The CPF finds that Kenya is still well positioned to secure more inclusive growth and the WBG is ready to provide support that targets lagging areas and communities with better services and infrastructure that build household and community resilience. In doing so, it aims to help Kenya avoid the inequality and productivity traps experienced by other Middle-Income Countries (MICs).
"Kenya's private sector is poised to drive faster job creation and to seize new opportunities from global and regional integration," noted Jumoke Jagun-Dokunmu, IFC Regional Director for Kenya. "This will require a more level playing field for competition and innovation for large and small firms and between public and private enterprises."
The CPF also aims to help raise the productivity of small firms, small producers, and women entrepreneurs, improve the investment climate across the country, and stimulate more private participation in public service delivery. To support Kenya's response to climate change, the CPF has programmed investments to reduce water insecurity, and to mobilize more climate finance for both public and private investments.
"MIGA aims to unlock more private sector investment in climate responsive projects in Kenya through innovative financial solutions," said Merli Baroudi, MIGA Director for Economics and Sustainability. "Kenya's impressive progress in mobilizing private capital for renewable energy augurs well for other sectors."
The CPF draws on Kenya's Vision 2030, the new government's development agenda, a Systematic Country Diagnostic, a Country Private Sector Diagnostic, a Completion and Learning Review of the previous Country Partnership Strategy, and over 34 stakeholder consultations, including with Kenya's diaspora. The World Bank Group is Kenya's largest development financier. IFC's portfolio of private sector investments in Kenya is its fourth largest and fastest growing in Sub-Saharan Africa and MIGA's financial operations in Kenya are its third largest program in Africa.
Tehran hosts Iran-Belarus business forum
Iran's capital Tehran hosted an Iran-Belarus business forum at Saadabad Palace Complex on Tuesday evening, the portal of Iran Chamber of Commerce, Industries, Mines and Agriculture (ICCIMA) reported.
The forum was attended by senior officials from the two sides including First Vice President of the Islamic Republic of Iran Mohammad Mokhber and Prime Minister of the Republic of Belarus Roman Golovchenko.
Organized by ICCIMA jointly with the Belarusian Chamber of Commerce and Industry (BelCCI), the business forum was also attended by Iranian Minister of Industry, Mining and Trade Reza Fatemi-Amin, Chairman of the BelCCI Mikhael Miatlikov, and ICCIMA Head Gholam-Hossein Shafeie, as well as heads and representatives of more than 120 Belarusian and Iranian companies.
Forming working groups to remove trade barriers
Speaking at the forum, ICCIMA Head Gholam-Hossein Shafeie called for the formation of joint special working groups in order to identify existing challenges and problems in the way of the trade between the two countries and also to assess the feasibility of joint commercial projects.
According to Shafeie, empowering the two countries' small and medium-sized enterprises (SMEs), strengthening banking and insurance cooperation, defining new joint projects, developing and facilitating the issuance of visas for businessmen and tourists, creating the necessary infrastructure for developing economic relations, especially in the commercial, industrial and technical sectors are among the measures that the governments of the two countries can take for boosting mutual trade.
The official also underlined the establishment of a joint trade committee between the chambers of Iran and Belarus as an effective measure for developing trade ties.
Iran to open $100m credit line for Belarusian traders
Further in the forum, Iranian Industry, Mining, and Trade Minister Reza Fatemi-Amin described Belarus as an important country from an industrial point of view and considered the economies of Iran and Belarus to be complementary to each other.
Pointing out that several business delegations have been exchanged between the two countries over the last four months, Fatemi-Amin said: "Fortunately, good agreements have been made so far to improve the financial channels between Iran and Belarus, and we are witnessing improvement in the logistics sector as well."
At the end of his speech, Fatemi-Amin announced the opening of a $100-million credit line for Belarusian traders who are interested in buying Iranian products.
Iran, Belarus should provide trade, investment infrastructure
Elsewhere in the event, Prime Minister of Belarus Roman Golovchenko said there are numerous fields for cooperation between Iran and Belarus, and considered it necessary to reach an agreement to strengthen cooperation between the two countries.
Golovchenko further emphasized that the governments of the two countries should provide an appropriate environment for businessmen to operate.
Tehran Times
Europe in panic: Six weeks left before the US rolls out 'industrial subsidies'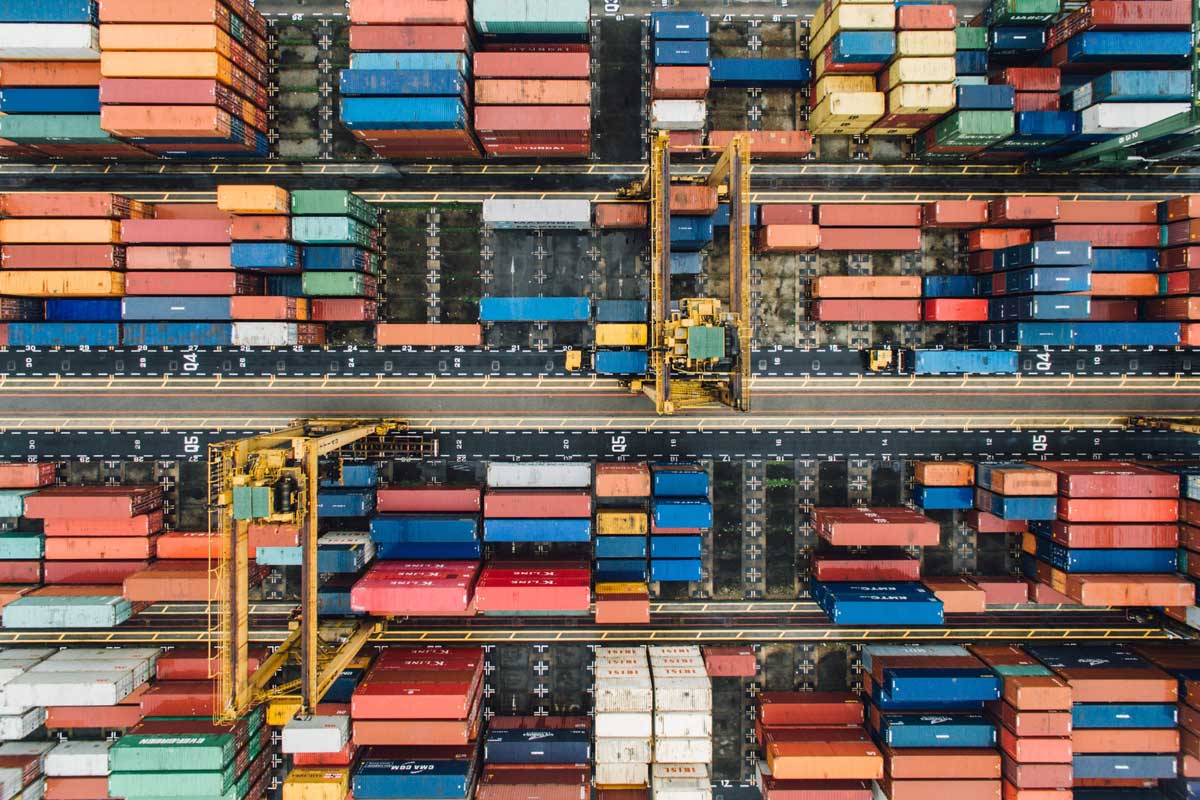 With only six weeks to avoid a transatlantic trade showdown over green industries, the Germans are frustrated that Washington isn't offering a peace deal and are increasingly considering a taboo-breaking response: European subsidies. Germany mulls breaking subsidy taboo to avoid trade war with Biden, – writes POLITOCO-PRO.
Europe's fears hinge on America's $369 billion package of subsidies and tax breaks to bolster U.S. green businesses, which comes into force on January 1.
The bugbear for the Europeans is that Washington's scheme will encourage companies to shift investments from Europe and incentivize customers to "Buy American" when it comes to purchasing an electric vehicle — something that infuriates the big EU carmaking nations like France and Germany.
The timing of this protectionist measure could hardly be worse as Germany is in open panic that several of its top companies — partly spurred by energy cost spikes after Russia's invasion of Ukraine — are shuttering domestic operations to invest elsewhere.
The last thing Berlin needs is even more encouragement for businesses to quit Europe, and the EU wants the U.S. to cut a deal in which its companies can enjoy the American perks.
A truce seems unlikely, however. If this spat now spirals out of control, it will lead to a trade war, something that terrifies the beleaguered Europeans.
While the first step would be a largely symbolic protest at the World Trade Organization (WTO), the clash could easily slide precipitously back toward the tit-for-tat tariff battles of the era of former U.S. President Donald Trump.
International Affairs