African Union urged to address the threat of Congo forest logging driving extreme weather
Industrial logging in the Democratic Republic of Congo (DRC) may severely disturb rainfall patterns across sub-Saharan Africa and bring about more extreme weather, including intense droughts and flash floods. In a letter sent today to the African Union, Greenpeace Africa is calling for an urgent discussion of the consequences that plans made in Kinshasa to lift its moratorium on logging would have for Congolese and African people in general.
Renewed industrial logging in the DRC poses a risk "to Indigenous People, local communities and biodiversity, as well as the whole of sub-Saharan Africa," writes Greenpeace Africa's Programme Director, Melita Steele, to the Commissioner for Rural Economy and Agriculture, H.E. Josefa Leonel Correia Sacko,
Africa's climate is fundamentally linked to the state of Central Africa's forests and massive logging can impact the quantity of rainfall throughout the region. The Congo Basin forest is estimated to contribute more than half of the annual precipitation in Sub-Saharan Africa, already facing a plethora of droughts and extreme heat waves.
Last July, Congolese Deputy Prime Minister and Minister of Environment, Ève Bazaiba, decided to lift the moratorium on new logging concessions, which has been in place since 2002. The decision was approved on 9 July by the eleventh Council of Ministers, presided by Président Félix Tshisekedi. An implementation decree is believed to be imminent.
"Deciding on whether to protect or destroy the rainforest may be within the DRC's sovereignty, but the consequences of its actions will be felt everywhere from Nairobi to Dakar, from Pretoria to Abjua," writes Steele on behalf of Greenpeace Africa.
Beyond direct implications for Congolese and other African people, the decision to lift the moratorium is contradicting commitments made by the President of the Republic, Felix Tshisekedi, at President Joe Biden's Leaders Summit on Climate, to protect the forest and increase forest cover by 8%. It also undermines the African Union's 2063 Agenda and its Sustainable Forest Management Framework (SFMF), promising that "Africa will have zero deforestation and forest degradation and its forests will be protected, sustainably managed and restored through collaborative, cross-sectoral and transformative efforts to ensure the prosperity, food security and resilience of its people."
Finally, this jeopardizes Africa's credibility in climate talks in COP26, set to begin in Glasgow in ten days, and the appeal from rich nations to support vulnerable nations annually with USD 100 billion to face the climate crisis.
Serge Ngwato, Greenpeace Africa forest campaigner in Kinshasa: "We cannot expect Africa's claim for climate funds to be taken seriously, when our own actions make the climate crisis worse. Renewing industrial logging would pose additional risk both to us Congolese and to our neighbours – the moratorium must be extended, while management rights over the forest must be granted to its Indigenous and local communities."
Rights experts call for end to violence against women in Tigray conflict
Experts appointed by the UN Human Rights Council have called for urgent action to end violence against women and girls caught in the Tigray conflict in northern Ethiopia.
In a statement issued on Friday, they expressed grave concern about the widespread sexual and gender-based violence attributed to Ethiopian, Eritrean, Tigray and Amhara forces, as well as allied militia.
These incidents constitute some of the most egregious violations of human rights and humanitarian law, according to the experts.
'A deliberate strategy'
"They appear to have been used as part of a deliberate strategy to terrorize, degrade and humiliate the victims and the ethnic minority group that they belong to with acquiescence of the State and non-State actors' parties to the conflict," they said.
"These brutal acts have devastating physical and psychological impacts on the victims, which are exacerbated by the lack of access to assistance, support and redress for survivors."
The UN continues to voice alarm over the war in Tigray, which began just over a year ago. Last month, the UN Human Rights High Commissioner, Michelle Bachelet, noted that the conflict has been marked by "extreme brutality".
Cases under-reported
The rights experts said although the exact prevalence of gender-based violence is unknown, estimates are shocking.
From November 2020 through June of this year, some 2,204 survivors reported sexual violence to health facilities across the Tigray region.
Furthermore, one of the one-stop centres reported that the majority of victims, or 90 per cent, were underage girls, and estimated that visits have quadrupled since the conflict began.
However, the experts said these figures are an underestimation of the true extent of gender-based violence being committed. Cases are severely under-reported due to fear, stigma and inability to access health or support centres.
"Despite the humanitarian situation, proper access to facilities is vital to ensure adequate care, for instance for women and girls at risk of developing life-threatening infections, or to allow for abortion for women and girls who become pregnant as a result of rape," they stressed.
Displaced women vulnerable
The experts reported that the violence occurred in both rural and urban areas, in the victims' homes or in places where they were sheltering.
In some cases, women and girls were raped because of their perceived or actual political affiliation, to pressure them to reveal the whereabouts of their male relatives, or as acts of revenge.
"Internally displaced women and girls in Ethiopia, and Eritrean refugee women and girls living in the Tigray region, have been particularly exposed to sexual violence. Eritrean women and girls, specifically, have been seriously affected by the conflict and doubly victimized," the experts said.
"In addition to the grave consequences of sexual violence, most victims have also been harmed in other ways by the conflict including by having close relatives killed."
Respect and protect
The UN experts reminded parties to the conflict of their duty to respect and protect human rights, and to prevent violations in any territory under their control.
They also urged the sides to implement recommendations contained in a joint report by the Ethiopian Human Rights Office and its UN counterpart.
Those recommendations include taking immediate measures to protect women and girls from rape and other forms of gender-based violence, providing redress to victims, facilitating immediate access to health care, and ensuring independent and impartial investigation of all incidences of sexual violence.
Role of UN experts
The 14 experts who issued the statement receive their mandates from the UN Human Rights Council, which is based in Geneva.
They monitor specific country situations or thematic issues, such as violence against women, discrimination against women and girls, and the rights of internally displaced persons.
The experts are independent of the UN and serve in their individual capacity. As such, they are not UN staff, nor are they paid by the Organization.
New Project to Support the Emergence of a Digital Economy in Djibouti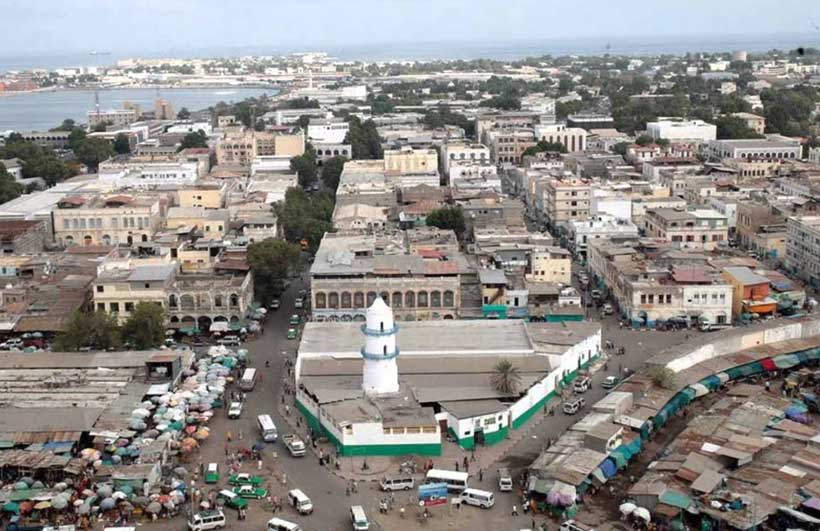 The World Bank today approved a US$10 million credit from the International Development Association (IDA), the World Bank's program for the poorest countries, in support of Djibouti's efforts to accelerate the digital transformation and build a more inclusive digital economy.
While Djibouti has made significant inroads in becoming a digital hub in regional connectivity and data markets, many Djiboutians do not fully benefit from the country's connectivity infrastructure. The new Digital Foundations Project aims to ensure that more citizens and businesses have access to quality and affordable internet by developing an enabling environment for the gradual introduction of competition and private-sector investment in information and communication technology (ICT), and by fostering the uptake of digital skills and services. The project is aligned with the new Country Partnership Framework and Djibouti's Vision 2035, which recognize the role of ICT in economic growth.
"Accelerating digital transformation in Djibouti is an urgent necessity for post-COVID-19 recovery," said Ilyas Moussa Dawaleh, Djibouti's Minister of Economy and Finance in charge of Industry. "Stimulating economic growth, innovation and job creation through technology is an opportunity that will benefit present and future generations."
The new financing will strengthen the capacity of the public sector, specifically the Ministry of Communication, with responsibility for Posts and Telecommunications, the Delegate Ministry in charge of Digital Economy and Innovation and the Multi-sectoral Regulatory Authority of Djibouti, to promote digital economy and market competition. It will provide support to micro, small and medium enterprises (MSMEs), while boosting Djibouti's resilience to external shocks, including disaster response and climate monitoring.
"COVID-19 has highlighted the importance of digital technologies," said Boubacar-Sid Barry, World Bank Resident Representative in Djibouti. "With this new project, the Bank supports Djibouti in its efforts to address vulnerabilities and create a favorable environment for the development of an inclusive and safe digital economy."
The project will also support the development of digital skills programs for entrepreneurs and the integration of basic digital skills into school and university curricula. It is anticipated that the project will benefit all segments of Djibouti's economy and society, including the public and private sectors, women, youth and underserved rural populations. Citizen engagement will be an essential component of the program.
According to Eric Dunand and Tim Kelly, co-Task Team Leaders, "The project will help Djibouti to harness its digital potential. A high-performing digital economy in Djibouti, based on a well-developed ICT sector, will have many benefits. Wider use of digital technologies will help the government improve service delivery, offer youth more job opportunities, and entrepreneurs, more business prospects in diversified economic sectors."
The World Bank's portfolio in Djibouti consists of 14 projects totaling US$258 million in financing from IDA. The portfolio is focused on education, health, social safety nets, energy, rural community development, urban poverty reduction, the modernization of public administration, governance, and private sector development with an emphasis on women and youth.
Violence in Cameroon, impacting over 700,000 children shut out of school
Over 700,000 children have been impacted by school closures due to often brutal violence in Cameroon, according to an analysis released by the UN humanitarian arm, OCHA, on Thursday.
Two out of three schools are closed in the North-West and South-West regions of the country. On 24 November, four children and one teacher were killed in an attack in Ekondo Titi, in the South-West.
Lockdown
A recent lockdown imposed by a non-State armed group, from 15 September to 2 October, limited access to basic services including health and education.
During the period, OCHA reported a series of attacks in the North-West.
Eight students were kidnapped, and a girl's fingers were chopped off after she tried to attend school. Five public school principals were also kidnapped, including one who was then killed.
All schools and community learning spaces were closed, except for some schools in a few urban areas which operated at less than 60 per cent capacity.
The lockdown and insecurity also forced UN agencies and aid organisations to temporarily suspend the delivery of aid. During that time, about 200,000 people did not receive food.
Multiple crisis
Nine out of ten regions of the country continue to be impacted by one of three humanitarian crises: the crisis in the North-West and South-West, conflict in the Far North, and a refugee crisis, with people fleeing the Central African Republic.
Because of these combined crises, over one million children need urgent education support.
To answer some of these needs, Education Cannot Wait (ECW), the UN global fund for education in emergencies and crises, is working closely with UN agencies, the Norwegian Refugee Council and other civil society partners.
ECW is contributing $25 million over three years and calling for other donors to fill the gap, which is estimated at $50 million.
When fully funded, the programme will provide approximately 250,000 children and adolescents with access to safe and protective learning environments in the most-affected areas.
Visit
Just this week, the Secretary-General of the Norwegian Refugee Council, Jan Egeland, and the Director of Education Cannot Wait, Yasmine Sherif, had a joint visit to the country.
In a statement, Ms. Sherif said the situation "is among the most complex humanitarian crises in the world today."
"Children and youth are having to flee their homes and schools, are threatened with violence and kidnapping, and being forced into early childhood marriage and recruited into armed groups," Ms. Sherif recalled.
Jan Egeland argued that "putting a schoolbag on your back shouldn't make you a target", but unfortunately children in Cameroon "risk their lives every day just showing up for school."
"Cameroon's education mega-emergency needs international attention, not deadly silence by the outside world," Mr. Egeland declared.