Paperless Travel Pilot Outlines Best Practices for Digital Travel Experience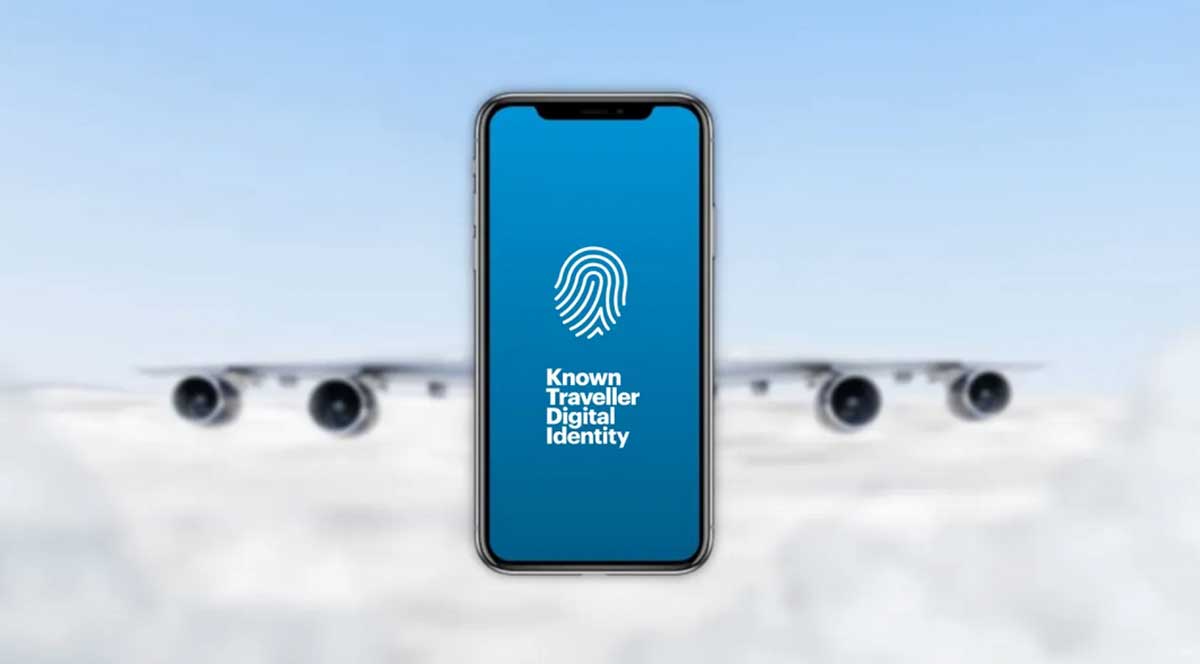 The World Economic Forum today releases findings from its digital passport pilot project which indicate that a fully digital travel experience is possible. However, further collaboration is needed to progress towards globally accepted and verifiable digital travel credentials.
The Known Traveller Digital Identity (KTDI)initiative, which was started in 2018, has worked with the governments of Canada and the Netherlands plus private-sector partners to pilot digital travel credentials for paperless travel between two countries. Lessons from this pilot are particularly relevant today as COVID-19 has underscored the need for verifiable digital credentials in cross-border travel.
A new white paper, Accelerating the Transition to Digital Credentials for Travel, is the result of collaboration between the World Economic Forum, Accenture and industry and government partners. It draws on lessons from the KTDI pilot and is intended to serve as a playbook to guide decision making and help assess important considerations in the use of verifiable digital travel credentials across borders.
"Creating digital travel credentials that work across borders is not an issue of technology but an issue of governance," said Lauren Uppink, Head of Aviation, Travel and Tourism, World Economic Forum. "The learnings from the Forum's KTDI consortium demonstrates that while the technology for the next stage of digital-first travel is ready, thoughtful collective action is what truly enables the design and effective implementation of global governance structures, ensuring that digital travel credentials are easy to use, trustworthy and verifiable across borders."
"The pandemic has highlighted the urgency for trusted, widely-accepted, privacy preserving digital travel credentials," says Christine Leong, Global Lead for Blockchain Identity & Biometrics, Accenture. "Leveraging digital travel credentials would provide a much more secure way of sharing verifiable information, leading to greater assurance for travellers, shorter airport processing time, and greater efficiency for airline and border staff. To achieve this, governments and private sector organisations must collaborate to bring about a seamless, paperless and contactless travel continuum for all. The time to work together is now."
Lessons from the KTDI pilot
The KTDI project established that two major, often misleadingly polarized, technology approaches to verifiable digital identities can work together. Working with governments and technology partners, the consortium found that public key infrastructure (PKI) and decentralized digital identity can co-exist and address the digitalization of various parts of a travel journey.
Furthermore, the pilot project found that these technologies can and must be integrated within existing systems to accelerate adoption and scale.
Interoperability and collaboration were other key areas for progress identified during the KTDI pilot. For paper passports, interoperability already exists as all participating member states agree to follow the specifications through the International Civil Aviation Organization (ICAO)'s governance and trust frameworks.
Such an agreement for the specifications of digital travel credentials is not as widespread yet, but the adoption of traditional passport specifications shows that the benefits of using digital credentials in travel cannot be realized through isolated or one-off approaches.
The KTDI project
The first cross-border pilot for digital travel identification, the Known Traveller Digital Identity (KTDI) project, has been piloted with government partners from Canada and the Netherlands, along with a consortium of technology, private sector and other partners. The KTDI partners have designed and built the first government-led, public-private ecosystem to test the vision of safe and seamless cross-border travel. This vision aimed to reduce touchpoints by using emerging technologies, including biometrics and decentralized identity, and inform the future development of a globally accepted decentralized identity ecosystem.
Although the COVID-19 pandemic has affected KTDI pilot efforts, it has also created an opportunity to further analyse how decentralized digital identity and PKI-based approaches could work together or work in sync. Although the initial pilot employed a decentralized identity approach to trial trusted digital credentials, KTDI could in the future expand to incorporate additional verifiable credentials such as COVID-19 vaccination certificates, as well as PKI-based digital credentials.
The consortium's achievements and expertise can serve as a valuable blueprint to inform other similar efforts being pursued globally.
New world-class European supercomputer inaugurated in Italy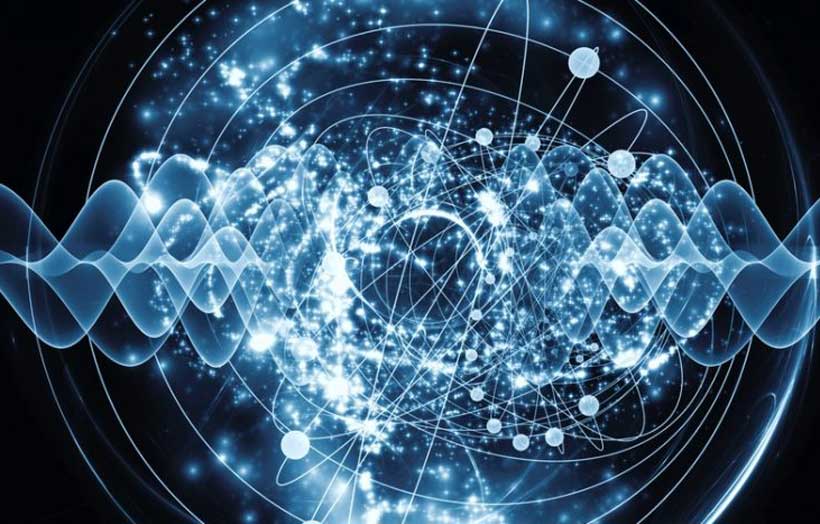 Today, the Commission together with the European High-Performance Computing Joint Undertaking (EuroHPC JU), the Italian Ministry of Universities and Research and the CINECA consortium inaugurated Europe's latest supercomputer: LEONARDO, located at the Bologna Technopole, in Italy.
LEONARDO is a world-class supercomputing system, developed and assembled in Europe. When fully operational, it will have a computing power of nearly 250 petaflops (250 million billion calculations per second). LEONARDO is currently placed as the fourth most powerful supercomputer in the world. It is a joint investment of €120 million, half of which comes from the Commission and the other half from the Italian Ministry of Universities and Research and the CINECA consortium consisting of five more participating EuroHPC countries (Austria, Greece, Hungary, Slovakia, and Slovenia).
LEONARDO is the second of the European pre-exascale supercomputers to be put into operation, after LUMI in Kajaani, Finland. It combines state-of-the-art high-performance computing components and the use of artificial intelligence to perform highly complex tasks. As such, it will enable unprecedented research into cancer and drug discovery, understanding the functioning of the human brain, discovering clean energy technologies, doing more precise climate modelling, as well as helping with predicting and monitoring natural disasters and pandemics.
The LEONARDO supercomputer system focuses on environmental sustainability and is equipped with tools enabling a dynamical adjustment of power consumption, thus granting a smart and optimal balance between energy saving and performance. Moreover, it uses a water-cooling system for increased energy efficiency.
The computing services provided by CINECA with LEONARDO will be further enhanced by the integration of a quantum computer, as CINECA has also been selected as a hosting entity for one of the first European-built quantum computers.
Next Steps
The deployment of the European world-class high-performance computing and data infrastructure continues with the ongoing installation of the Deucalion petascale supercomputer in Portugal, and the third European pre-exascale MareNostrum 5 supercomputer in Spain.
Further to this, new sites for supercomputers have already been announced by the EuroHPC JU in June 2022, with one of them to be Europe's first exascale supercomputer: JUPITER, which will be hosted in the Jülich Supercomputing Centre in Germany.
In October 2022 the EuroHPC JU also announced six sites to host quantum computers, which will be integrated with existing supercomputers.
Additionally, a call for a second European exascale supercomputer in 2023 is expected to be launched, as well as the deployment of additional supercomputers and quantum computers in 2023 and beyond.
Background
CINECA is a non-profit consortium, made up of 70 Italian universities, 40 national institutions and the Italian Ministries of Universities and Research, and of Education. The five countries participating from the EuroHPC JU are: Greece, Hungary, Austria, Slovenia, and Slovakia.
LEONARDO now joins the existing supercomputers of the EuroHPC JU: Discoverer in Bulgaria, MeluXina in Luxembourg, Vega in Slovenia, Karolina in Czechia, and LUMI in Finland.
The European High-Performance Computing Joint Undertaking (EuroHPC JU) is a legal and funding entity created in 2018 to enable the EU and EuroHPC participating countries to coordinate their efforts and pool their resources with the objective of making Europe a world leader in supercomputing. In July 2021, the Council adopted the EuroHPC JU Regulation, bringing a further investment of €7 billion.
New robots in Europe can be workers' best friends
By GARETH WILLMER
For decades, the arrival of robots in the workplace has been a source of public anxiety over fears that they will replace workers and create unemployment.
Now that more sophisticated and humanoid robots are actually emerging, the picture is changing, with some seeing robots as promising teammates rather than unwelcome competitors.
'Cobot' colleagues
Take Italian industrial-automation company Comau. It has developed a robot that can collaborate with – and enhance the safety of – workers in strict cleanroom settings in the pharmaceutical, cosmetics, electronics, food and beverage industries. The innovation is known as a "collaborative robot", or "cobot".
Comau's arm-like cobot, which is designed for handling and assembly tasks, can automatically switch from an industrial to a slower speed when a person enters the work area. This new feature allows one robot to be used instead of two, maximising productivity and protecting workers.
'It has advanced things by allowing a dual mode of operation,' said Dr Sotiris Makris, a roboticist at the University of Patras in Greece. 'You can either use it as a conventional robot or, when it is in collaborative mode, the worker can grab it and move it around as an assisting device.'
Makris was coordinator of the just-completed EU-funded SHERLOCK project, which explored new methods for safely combining human and robot capabilities from what it regarded as an often overlooked research angle: psychological and social well-being.
Creative and inclusive
Robotics can help society by carrying out repetitive, tedious tasks, freeing up workers to engage in more creative activities. And robotic technologies that can collaborate effectively with workers could make workplaces more inclusive, such as by aiding people with disabilities.
These opportunities are important to seize as the structure and the age profile of the European workforce changes. For example, the proportion of 55-to-64-year-olds increased from 12.5% of the EU's employees in 2009 to 19% in 2021.
Alongside the social dimension, there is also economic benefit from greater industrial efficiency, showing that neither necessarily needs to come at the expense of the other.
'There is increasing competition around the globe, with new advances in robotics,' said Makris. 'That is calling for actions and continuous improvement in Europe.'
Makris cites the humanoid robots being developed by Elon Musk-led car manufacturer Tesla. Wearable robotics, bionic limbs and exoskeleton suits are also being developed that promise to enhance people's capabilities in the workplace.
Still, the rapidly advancing wave of robotics poses big challenges when it comes to ensuring they are effectively integrated into the workplace and that people's individual needs are met when working with them.
Case for SHERLOCK
SHERLOCK also examined the potential for smart exoskeletons to support workers in carrying and handling heavy parts at places such as workshops, warehouses or assembly sites. Wearable sensors and AI were used to monitor and track human movements.
With this feedback, the idea is that the exoskeleton can then adapt to the needs of the specific task while helping workers retain an ergonomic posture to avoid injury.
'Using sensors to collect data from how the exoskeleton performs allowed us to see and better understand the human condition,' said Dr Makris. 'This allowed us to have prototypes on how exoskeletons need to be further redesigned and developed in the future, depending on different user profiles and different countries.'
SHERLOCK, which has just ended after four years, brought together 18 European organisations in multiple countries from Greece to Italy and the UK working on different areas of robotics.
The range of participants enabled the project to harness a wide variety of perspectives, which Dr Makris said was also beneficial in the light of differing national rules on integrating robotics technology.
As a result of the interaction of these robotic systems with people, the software is advanced enough to give direction to 'future developments on the types of features to have and how the workplace should be designed,' said Dr Makris.
Old hands, new tools
Another EU-funded project that ended this year, CO-ADAPT, used cobots to help older people navigate the digitalised workplace.
The project team developed a cobot-equipped adaptive workstation to aid people in assembly tasks, such as making a phone, car or toy – or, indeed, combining any set of individual components into a finished product during manufacturing. The station can adapt workbench height and lighting to a person's physical characteristics and visual abilities. It also includes features like eye-tracking glasses to gather information on mental workload.
That brings more insight into what all kinds of people need, said Professor Giulio Jacucci, coordinator of CO-ADAPT and a computer scientist at the University of Helsinki in Finland.
'You find interesting differences in how much the machine and how much the person should do, as well as how much the machine should try to give guidance and how,' Jacucci said. 'This is important work that goes down to the nuts and bolts of making this work.'
Still, cobot-equipped workplaces that can fully tap into and respond to people's mental states in real-life settings could still be a number of years away, he said.
'It's so complex because there's the whole mechanical part, plus trying to understand people's status from their psychophysiological states,' said Prof Jacucci.
Meanwhile, because new technologies can be used in much simpler ways to improve the workplace, CO-ADAPT also explored digitalisation more broadly.
Smart shifts
One area was software that enables 'smart-shift scheduling', which arranges duty periods for workers based on their personal circumstances. The approach has been shown to reduce sick leave, stress and sleep disorders among social welfare and health care workers.
'It's a fantastic example of how workability improves because we use evidence-based knowledge of how to have well-being-informed schedules,' said Prof Jacucci.
Focusing on the individual is key to the future of well-integrated digital tools and robotics, he said.
'Let's say you have to collaborate with some robot in an assembly task,' he said. 'The question is: should the robot be aware of my cognitive and other abilities? And how should we divide the task between the two?'
The basic message from the project is that plenty of room exists to improve and broaden working environments.
'It shows how much untapped potential there is,' said Prof Jacucci.
Research in this article was funded by the EU. This material was originally published in Horizon, the EU Research and Innovation Magazine.
WEF Report Maps How Companies Can Commit to Earning Digital Trust
Digital trust is the expectation by individuals that digital technologies and services – and the organizations providing them – will protect all stakeholders' interests and uphold societal expectations and values, according to a new report from the World Economic Forum.
From artificial intelligence to connected devices, from the security of personal information to algorithmic predictions, failures by technology developers and digital service providers have eroded confidence at an unprecedented scale and rate. Surveys have also registered an alarming decrease in trust in science and technology as well as a host of other social institutions and links. The trust gap is growing year by year, just as our reliance on digital networks and technologies is accelerating.
The report, "Earning Digital Trust: Decision-Making for Trustworthy Technologies" written in collaboration with Forum partners Accenture, KPMG and PwC, outlines how collaboration between cybersecurity, privacy, ethics and other business functions can improve trust in technology.
Citizens and consumers expect companies and technology developers to take their values – on privacy, data use and inclusion – seriously. Where companies are unable to produce technology that meets those expectations, they can no longer expect widescale adoption. Companies are not ready to meet this challenge:
PwC indicated recently that only 10% of executives feel ready to comply with cybersecurity transparency requirements (PwC 2023 Global Digital Trust Insights)
Accenture suggested that a growing lack of trust cost US organizations $756 billion in 2017 alone and that today more than 76 % of CEOs say citizen trust is critical to business competitiveness (How to Build Trust in a New Digital World)
KPMG said increased trust can lead to better profitability but, at the same time, over 75% of executives believe that new technologies such as artificial learning and machine learning raise troubling questions on cybersecurity and ethics (KPMG Cyber Trust Insights 2022)
To reverse this alarming trend, the World Economic Forum convened representatives of the world's largest tech and consumer-focused companies – including Apple, Microsoft, Google, Amazon, Mastercard, Walmart, IKEA, PayPal, Salesforce and others – alongside government representatives from the US, European Commission and Singapore and leading consumer advocates to create a framework for companies to commit to earning digital trust.
The Forum's Digital Trust Framework shows for the first time how commitment to cybersecurity, privacy, transparency, redressability, auditability, fairness, interoperability and safety – when taken together and driven by CEOs – can improve both citizen and consumer trust in technology and the companies that create and use new technologies. The Forum's report provides both a framework – with detailed goals and dimensions to support digital trust – and a roadmap for companies on how they can become more trustworthy in their use and development of technology.
According to Jeremy Jurgens, Managing Director of the World Economic Forum and Head of the Centre for Cybersecurity, "Developing trustworthy technologies is a decision – and responsibility – that rests with leaders across sectors and industries. The World Economic Forum's Digital Trust Framework will help to guide leaders in making decisions that cultivate more trustworthy and responsible technology."
"The most important decision we can make in the 21st century is whether we will work together to build trust or watch innovation fail. By focusing on the values and expectations of individuals, and by committing to security and reliability, accountability and oversight, and inclusive, ethical, and responsible use of technology, we can make the technology we develop more trustworthy," said Daniel Dobrygowski, Head of Governance and Trust, World Economic Forum.
"Improving digital trust is vital for digital citizenship to flourish. The Forum's new Digital Trust Framework is an essential resource for making technology more trustworthy for individual consumers and citizens," said Nuala O'Connor, Senior Vice-President, Chief Counsel, Digital Citizenship, Walmart.
"Deploying trustworthy technology should be the goal of all organizations. The World Economic Forum's Digital Trust Framework is a helpful roadmap that will provide guidance to leaders in making decisions that advance technology in responsible ways. As part of the steering committee, I'm grateful to contribute Microsoft's learnings from our journey aligning our efforts on the interconnected governance of privacy, digital safety and responsible AI. The resulting WEF Digital Trust Framework will help guide other organizations on their path to earn digital trust." said Julie Brill, Chief Privacy Officer, Corporate Vice President, Microsoft.
"Without trust in digital systems, the financial services ecosystem we have today could not exist. The Forum's Digital Trust Initiative is playing a critical role in helping to define what trust means in the digital world," said Ajay Bhalla, President, Cyber and Intelligence Solutions, Mastercard.
"Consumer trust is built when companies put the essential needs and rights of their consumers first and foremost. As a representative of consumer advocates around the world, Consumers International is glad to be part of the Digital Trust Initiative calling for companies to inform and empower consumers," said Helena Leurent, Director-General of Consumers International, the membership organization for 200 consumer advocacy groups in over 100 countries including Consumer Reports, Which UK, CHOICE Australia, Consumer Voice (India), El Poder del Consumidor (Mexico), Hong Kong Consumer Council, Consommateur Maroc, Consumer Council of Zimbabwe and many more.
"At IKEA, trust is at the heart of everything we do. Whether it's in our products or trust in how we handle your data. Trust must be earned, and we see it as a collective effort. IKEA is a proud partner of the World Economic Forum's Digital Trust Initiative, and we look forward to contributing on creating a shared vision for digital trust between citizens, government, and organizations" said Nozha Boujemaa, Global Vice President, Digital Ethics & Responsible AI, IKEA Retail (Ingka Group).
"Customers won't do business with companies they don't trust. At Salesforce, Trust is our #1 value, and we are empowering our customers to raise the bar for digital trust – building direct, trusted relations with their customers by ensuring sensitive data is stored, processed, and forgotten, if necessary, on their terms. The World Economic Forum's Digital Trust Initiative is a valuable resource for any company looking to share that vision and build a trusted enterprise" said Vikram Rao, Chief Trust Officer, Salesforce.