Is Myanmar an ethical minefield for multinational corporations?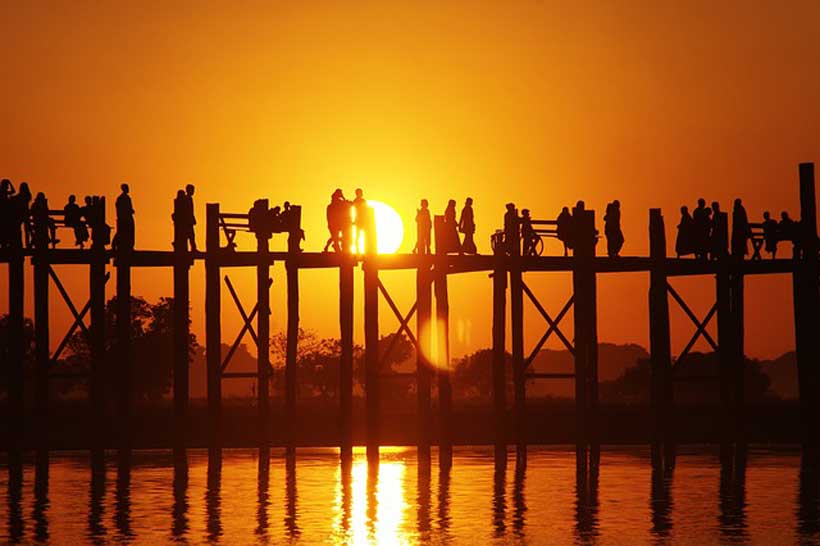 Business at a crossroads
Political reforms in Myanmar started in November 2010 followed by the release of the opposition leader, Aung San Suu Kyi, and ended by the coup d'état in February 2021. Business empire run by the military generals thanks to the fruitful benefits of democratic transition during the last decade will come to an end with the return of trade and diplomatic sanctions from the western countries – United States (US) and members of European Union (EU). US and EU align with other major international partners quickly responded and imposed sanctions over the military's takeover and subsequent repression in Myanmar. These measures targeted not only the conglomerates of the military generals but also the individuals who have been appointed in the authority positions and supporting the military regime.
However, the generals and their cronies own the majority of economic power both in strategic sectors ranging from telecommunication to oil & gas and in non-strategic commodity sectors such as food and beverages, construction materials, and the list goes on. It is a tall order for the investors to do business by avoiding this lucrative network of the military across the country. After the coup, it raises the most puzzling issue to investors and corporate giants in this natural resource-rich country, "Should I stay or Should I go?"
Crimes against humanity
For most of the people in the country, war crimes and atrocities committed by the military are nothing new. For instances, in 1988, student activists led a political movement and tried to bring an end to the military regime of the general Ne Win. This movement sparked a fire and grew into a nationwide uprising in a very short period but the military used lethal force and slaughtered thousands of civilian protestors including medical doctors, religious figures, student leaders, etc. A few months later, the public had no better options than being silenced under barbaric torture and lawless killings of the regime.
In 2007, there was another major protest called 'Saffron Uprising' against the military regime led by the Buddhist monks. It was actually the biggest pro-democracy movement since 1988 and the atmosphere of the demonstration was rather peaceful and non-violent before the military opened live ammunitions towards the crowd full of monks. Everything was in chaos for a couple of months but it ended as usual.
In 2017, the entire world witnessed one of the most tragic events in Myanmar – Again!. The reports published by the UN stated that hundreds of civilians were killed, dozens of villages were burnt down, and over 700,000 people including the majority of Rohingya were displaced to neighboring countries because of the atrocities committed by the military in the western border of the country. After four years passed, the repatriation process and the safety return of these refugees to their places of origin are yet unknown. Most importantly, there is no legal punishment for those who committed and there is no transitional justice for those who suffered in the aforementioned examples of brutalities.
The vicious circle repeated in 2021. With the economy in free fall and the deadliest virus at doorsteps, the people are still unbowed by the oppression of the junta and continue demanding the restoration of democracy and justice. To date, Assistant Association for Political Prisoner (AAPP) reported that due to practicing the rights to expression, 1178 civilians were killed and 7355 were arrested, charged or sentenced by the military junta. Unfortunately, the numbers are still increasing.
Call for economic disengagement
In 2019, the economic interests of the military were disclosed by the report of UN Fact-Finding Mission in which Myanmar Economic Corporation (MEC) and Myanmar Economic Holding Limited (MEHL) were described as the prominent entities controlled by the military profitable through the almost-monopoly market in real estate, insurance, health care, manufacturing, extractive industry and telecommunication. It also mentioned the list of foreign businesses in partnership with the military-linked activities which includes Adani (India), Kirin Holdings (Japan), Posco Steel (South Korea), Infosys (India) and Universal Apparel (Hong Kong).
Moreover, Justice for Myanmar, a non-profit watchdog organization, revealed the specific facts and figures on how the billions of revenues has been pouring into the pockets of the high-ranked officers in the military in 2021. Myanmar Oil & Gas Enterprise (MOGE), an another military-controlled authority body, is the key player handling the financial transactions, profit sharing, and contractual agreements with the international counterparts including Total (France), Chevron (US), PTTEP (Thailand), Petronas (Malaysia), and Posco (South Korea) in natural gas projects. It is also estimated that the military will enjoy 1.5 billion USD from these energy giants in 2022.
Additionally, data shows that the corporate businesses currently operating in Myanmar has been enriching the conglomerates of the generals and their cronies as a proof to the ongoing debate among the public and scholars, "Do sanctions actually work?" Some critics stressed that sanctions alone might be difficult to pressure the junta without any collaborative actions from Moscow and Beijing, the longstanding allies of the military. Recent bilateral visits and arm deals between Nay Pyi Taw and Moscow dimmed the hope of the people in Myanmar. It is now crystal clear that the Burmese military never had an intention to use the money from multinational corporations for benefits of its citizens, but instead for buying weapons, building up military academies, and sending scholars to Russia to learn about military technology. In March 2021, the International Fact Finding Mission to Myanmar reiterated its recommendation for the complete economic disengagement as a response to the coup, "No business enterprise active in Myanmar or trading with or investing in businesses in Myanmar should enter into an economic or financial relationship with the security forces of Myanmar, in particular the Tatmadaw [the military], or any enterprise owned or controlled by them or their individual members…"
Blood money and ethical dilemma
In the previous military regime until 2009, the US, UK and other democratic champion countries imposed strict economic and diplomatic sanctions on Myanmar while maintaining 'carrot and stick' approach against the geopolitical dominance of China. Even so, energy giants such as Total (France) and Chevron (US), and other 'low-profile' companies from ASEAN succeeded in running their operations in Myanmar, let alone the nakedly abuses of its natural resources by China. Doing business in this country at the time of injustice is an ethical question to corporate businesses but most of them seems to prefer maximizing the wealth of their shareholders to the freedom of its bottom millions in poverty.
But there are also companies not hesitating to do something right by showing their willingness not to be a part of human right violations of the regime. For example, Australian mining company, Woodside, decided not to proceed further operations, and 'get off the fence' on Myanmar by mentioning that the possibility of complete economical disengagement has been under review. A breaking news in July, 2021 that surprised everyone was the exit of Telenor Myanmar – one of four current telecom operators in the country. The CEO of the Norwegian company announced that the business had been sold to M1 Group, a Lebanese investment firm, due to the declining sales and ongoing political situations compromising its basic principles of human rights and workplace safety.
In fact, cutting off the economic ties with the junta and introducing a unified, complete economic disengagement become a matter of necessity to end the consistent suffering of the people of Myanmar. Otherwise, no one can blame the people for presuming that international community is just taking a moral high ground without any genuine desire to support the fight for freedom and pro-democracy movement.
Bregret Reigns Britain: Blaming Brexit over Economic Exigency?
Sometimes I blunder that the UK is still a part of the European Union (EU). Whether when discussing a unified policy stance on sanctions targeting Russia or a common polity on sustainable energy strategies for a resilient future of Europe. Brexit may be a figment of the recent past, but its tremors are certainly not bygone. And the European cohesion, which should've been envied at a time when Russia is wreaking havoc on its energy security, seems ephemeral as Britain's vexed relationship with the EU refuses to recede. However, amid the boiling economic crisis in Britain and the rest of Europe, public sentiments betray an inherent admission: Britain's exit from the Union might have been a mistake. But the connotation of this public rhetoric is just as awry as the Brexit chatter leading up to the 2016 referendum.
The opinion of Britons has been notoriously fickle throughout history. But the outcome of the Brexit referendum was razor-thin at inception. Now, a stagnant economy; a revolving-door political leadership; and decades-high inflation are turning the tide against the championed narrative of the Conservatives. According to a recent opinion poll by YouGov – a leading market research and data analytics firm headquartered in Britain – 56% of the Britons surveyed concurred that leaving the EU had been a mistake. Only 32% believed that Brexit was a good idea. However, while many Brexit critics would jump onto this opportunity to bash the Tories, this perception is misguided, a product of frustration of an irate populace looking to blame something for their woes. And Brexit has been a notable feature of the ruling government.
Britain installed its fourth prime minister since 2016 last month. But the damage was already done a few months back. Britons were already reeling from soaring energy prices and acute food shortages. The economic slowdown was heralding an unfamiliar era of high-interest rates and unemployment. Then entered Liz Truss, the former prime minister who eschewed economic orthodoxy with her trickle-down tax-cut plans. Her disastrous stint in office – that barely lasted 50 days – tipped the pound into a free fall, sparked a liquidity crisis for pension funds, and sent government borrowing costs spiraling to harrowing levels. While the incumbent Prime Minister Rishi Sunak has managed to calm the turbulent economy, the wreckage is still visible in the mortgage market.
Earlier this year, mortgage rates in Britain typically remained below 2.5%. Since October, however, the average two-year fixed rate mortgage is hovering around 6.25% – slightly down from the peak of 6.65% on Oct. 20. The lowest two and three-year fixed rates are still above the 5% mark, according to Moneyfacts Group, a financial information company. Unlike the United States, British mortgages run for shorter terms. For instance, about 2 million mortgages in Britain would reach the end of their fixed terms by the end of next year, pushing many Britons to refinance at rates more than double their initial settlements. An estimated 1.6 million borrowers in Britain have variable mortgages, which track the central bank's policy rate. Thus, as inflation keeps running ablaze, no respite seems on the cards.
The annual rate of inflation in Britain has reached a multi-decade high of 11.1%. And at its last policy meeting, the Bank of England (BoE) – the central bank of Great Britain – hiked its interest rates by 75 basis points, taking the policy rate to 3% – the highest level since the financial crisis of 2008. Andrew Bailey – governor of the Bank of England – doubled down on his commitment to raising interest rates higher to deter double-digit inflation fuelled by pandemic-induced supply chain logjams and the mercurial energy prices triggered by the Russian retaliation against Western sanctions. While the logistics backlogs seem to be improving, the Russian dilemma shows no sign of resolution. And as the Western coalition prepares to implement a price cap on Russian energy supplies, economic difficulties would only worsen for the British citizenry.
According to the Office for Budget Responsibility (OBR), a fiscal watchdog group in Britain, inflation-adjusted disposable income is projected to slump by circa 7% over the next two years under the government's new budget plan. Introduced as the "autumn statement," the 55 billion pound ($65.4 billion) budget virtually reversed every plan by Ms. Truss. Mr. Jeremy Hunt – the new chancellor of the Exchequer – has frozen the annual taxable income threshold until April 2028 rather than having those bands adjust to the inflation rate. Consequently, the top tax rate of 45% would now be applicable on earnings starting from £125,140 instead of the current level of £150,000. The government has also raised the windfall tax rate on energy firms from 25% to 35% until March 2028. Hence, economists believe that aggressive rate hikes coupled with such steep tax increments could trigger a brutal recession – perhaps the most debilitating since the 1930s.
So blaming Brexit for the economic turmoil battering Britain is not an accurate depiction of the public sentiment regarding Brexit. And it is chiefly because the throes of the British economy are tricky to quantify under a defining rubric.
True, the UK is struggling with labor shortages. But this issue is not entirely driven by Britain's inability to replace workers from Europe, who left after Brexit. A substantial portion of workers are Britons, who left during the pandemic and never returned to the labor force. Many started their own businesses; some settled into the groove of remote work.
Admittedly, Britain's sluggish growth further worsened when investments diverted to other epicenters of commerce in Europe after Brexit. Britain is the only member of the Group of Seven (G-7) advanced economies with an economy smaller than its pre-pandemic level. Recently, India replaced Britain as the world's fifth-largest economy; Paris supplanted London as Europe's highest-valued stock market, according to data published by Bloomberg. But Britain's productivity has been in decline since 2009; public funding has been in the dumps ever since austerity policies were implemented in the aftermath of the 2007 financial collapse. High-interest rates are visibly hurting the domestic outlook of the British economy. But it is mainly because people were so conditioned to the ultra-low interest rates over the past decade that their perspective is dovishly askew.
Nonetheless, the British government has the incentive to structure a trade mechanism with the EU. While the hardliner Conservative MPs who voted Sunak into the office would definitely resent (and veto) an intimate relationship – like that enjoyed by Switzerland and Norway – with the single market, a settlement of disputes revolving around the hybrid trade status of Northern Ireland is imperative to Britain's economic revival. Yet, if the Labour Party manages to topple the Tories in the next general elections, a closer alignment with Brussels should be in the vanguard. Because while Britain's economic debacle might not be entirely Brexit's unraveling, the UK cannot resurface without improving relations with Europe in an openly hostile neighborhood with a bleak future.
Global Recovery: Mobilize SME, Digitize Economies and Commercialize Exportability
Like an open book, all such deployment ideas are already available for last many years to allow immediate mobilization of any national small medium business economy. On the world stage, as a recovery, nations can digitize on fast tracks any selected sectors of economies and get ready to dance on global digital platforms. Nations can become examples on creating superior exportable goods and services while commercializing innovative ideas on the global stage. There are no secrets on how to achieve all this, but there are huge secrets why it is still not being done despite all the economical struggles?
How to capture opportunity losses; the biggest tragedy of any disconnected economic progress is watching the world 'continuously' advancing, consuming and growing, while nations 'persistently' despite extraordinary resources abandoned, talented citizenry only herded and left as spectators, trade associations, chambers and government agencies remain disconnected. Therefore, needed are precise world-class goals, as national symbols of unity, diversity and tolerance. So, what are the top missing rules to mobilize a nation on economic development fronts and what is stopping?
How to grow economic development? The fastest way is via right meaningful collaborations, alliances and brokering of deals, the fears of communications must be eliminated, the trepidations of opening global markets is just a mindset issue but not having bold open dialogue on fast track vibrant programs is a killer. Establish, define and articulate a long term agenda and drive like a formula car.
National mobilization of SME entrepreneurialism is a step by step methodology, if there is still no progress after a decade, which only raises serious questions about available skills to lead such a charge. Similarly, 50% mobilization of the qualified SME if allowed to dance on global digital platforms creates productivity, performance and profitability and therefore brings foreign exchange to improve national grassroots prosperity. If local economic development teams do not openly engage, adapt and utilize available blueprints and related mobilization expertise little or nothing will happen.
This is not about good or bad management; this is about core competency to move national economies towards pragmatic progress, particularly, when national mobilization of entrepreneurialism is already an entrepreneurial movement. This is far apart from the traditional bureaucratic procedural paperwork and especially in most cases not necessarily new funding dependent rather execution hungry and deployment starved. In most cases, the lack of knowledge on the global age demands and transformation of digital platforms, that leaves the SME behind. Study more why will population-rich-nations lead knowledge-rich-nations?
Matter of choice: Unless immediately exercised the required departmental tests and measure capabilities matching right mindset and speedy execution requirements, just piling up degree-holders and highly preferred staffing without precision is in reality what is destroying economic development. So, choose economic progress or choose bad HR, the economic recovery has no time to waste. Explore new options on how to acquire mastery on such affairs. What level of efficiency is required to become a productive nation to cope with the consumption hungry world?
Furthermore, to play in global commerce, the global age speed of communication acts as a power of progress rate. There is no room for departmental responses to take days, weeks and months, but must face global age demands as a thriving 24x7x365 living world waiting for immediate response. What will it take to create a LIVE economic development recovery program of highly integrated departments? What levels of expertise are required to start deployments of such thinking? Better understand how other nations are doing, study a new world of G20 and national mobilization of small medium business economies
Capitalism is not failing; it is economic development. Unless mandated differently, the circus will go on. The skills gaps are not about lack of degrees; rather, global age experiences to understand how the pyramid of global consumption works, how to open new markets and how to produce real value to stand up to the global age of competitiveness. Skills are not about degrees, but now translated into global age skills as art of communication, presentation and global age level understanding of diversity, tolerance and entrepreneurial mindsets.
Why blind leading blinds; why high priced and fancy studies on SME always select 'access to finance' as the mother lode problem but they critically lack centricity of entrepreneurialism as such studies are academic driven. Hence the biggest disconnect, SME founders are not interested in loans but sales. Sales are more about value creation and globally accepted production standards to cope with global age competitiveness, where they do not require consultants rather developed skills to become better executives and better producers. They need help but not the loans, they need skills and knowledge and not the procedural and conflict resolution compliances. They know too well what to do but need to know how to do it better. Cookie cutter complex forms and rubber stamping will never do the trick, they need entrepreneurial dialogue, but not from academia but real entrepreneurs. They strive for meritocracy and not bureaucracies.
No, this is not an academic study but an entrepreneurial response to grand economic failures by the majority of nations on up-skilling SME and re-skilling manufacturers at national digitized levels. Furthermore, failing to understand the difference between the job seeker and job creator mindsets is the first step to get eliminated from any serious dialogue on the subject of SME economic recovery. Failing to articulate on the national mobilization of entrepreneurialism is the second step to get eliminated from any economic development activity as a whole. Study more on Google.
Proof is mandatory; when it takes 10 days to debate, strategies and finalize a national mobilization programs, and when it takes 100 days or organize digital platforms to deploy 10% to 50% selected SME on digital platforms and 1000 days to turn around small medium business economies so why still there is no show after last 5 or 10 years. If there is nothing wrong, why are the restless citizens marching in protest? Why are economies openly collapsing and what is stopping them to correct the course and how much it has to do with core competencies at the source of economic development? Is it possibly now a time for the first industrial revolution of the mind
Next key steps: What can current teams learn and what can they deploy within 90 days in any sector or any national economic realignment. How can they be framed as a customized national mobilization of entrepreneurialism model? How can they select and identify 5K to 50K SME and get them ready for a digital platform? How can they start intense programs to up skill and re-skill all layers of the economic departments to become a global age expert and start thinking of future applications and methodologies of economic growth? What does it take to acquire mastery on national mobilization of entrepreneurialism within a specific SME sector or across the nation? The rest is easy.
Why the burden on business women to 'do it all' must stop
Glorifying multi-tasking by women is something we are all guilty of – across the globe we celebrate women who have responsibility piled on their shoulders. For those running their own businesses, the burden can be even greater. And why? Because of outdated expectations. It's time for us all to shake up our thinking and act, so female entrepreneurs can thrive.
The expectation that a woman should be the primary childcare giver and that the man should be the breadwinner are views so ingrained they remain consistently unchallenged. New research from CARE's Ignite program confirms that women entrepreneurs worldwide are so bound by these norms, it is stunting their business success – meaning less income for the household and less employment for the community.
In Vietnam, 80% of men and 60% of women agreed that businesswomen should be the main childcare giver, despite the pressure of running a business.
In Peru, 80% of women interviewed say they are bound by traditional gender roles and the expectations and pressures from the family and society as caregivers.
In Pakistan, 76% of respondents felt that family members will disapprove if a woman entrepreneur's earnings surpass her husband's.
One of the most alarming findings was that when women entrepreneurs start to succeed, they can face sabotage by their male family members, sometimes even violence or sexual harassment. In Pakistan, women told us that if they start earning more than their male family members, they are overburdened with household responsibilities to the point that they are forced to cut down on, or even discontinue, their business. Furthermore, women entrepreneurs who leave the house for business without a male family member are considered less moral and may be subject to harassment or sexual requests in return for work-related agreements. In Peru, 100% of the women entrepreneurs interviewed had either seen or heard about a case of violence in their close environment. And broader research shows that 70% of women owners of formal small businesses have experienced violence by their partner including physical and economic violence. It is estimated that due to gender-based violence, women micro-entrepreneurs lose around $ 9,000 USD each year, causing a loss of 5.72% of GDP in Peru.
Revealingly, it is not just men who are piling expectations on women – it is also women themselves and their female family members. In Vietnam, mothers-in-law were revealed as the staunch enforcers of the norm related to childcare, the ones who would most disapprove if the man does more childcare than the woman. In Pakistan, it is predominantly the husband's mother and his sisters who load pressure onto women to be at home taking care of the children and the household, and for the man to be the main breadwinner.
It is clear that little is being done to shift these norms and the time to act is now. Having worked in financial inclusion for 15 years, I have seen many fantastic initiatives focused on helping women gain better access to finance so that they can grow their businesses. But very few initiatives try to understand or address the deeply entrenched gender norms that are holding women entrepreneurs back. Time poverty is one of the biggest challenges facing women, a condition deeply intertwined with childcare and household duties. Admittedly, shifting gender norms is not an easy task, as it requires longer-term commitment and won't necessarily provide a short-term return. But that shouldn't stop us. At CARE we know that engaging directly with families can be transformational, increasing both the time women can spend on their business and their decision-making power.
I recently met with Thu in Vietnam who runs an organic farming network, as well as her own food business. She told me that she was really struggling with a lack of support from her husband which was affecting her marriage and her business. Following an event that we ran for women entrepreneurs and their families that promoted shared responsibility at home, she told me she had seen a transformation, she said: "On that day, for the first time, he acknowledged my work and my contribution to society and the community. Since then he is really helping out with the children and the household chores. Now I can travel much more for work."
Through a combination of far-reaching social media campaigns and in-person workshops, CARE is beginning to see small changes. Media campaigns in all three countries, with male and female role models, have showcased shared responsibility in the home and are normalizing the growth and success of women entrepreneurs, with the campaigns generating a widespread appreciation for female entrepreneurs.
We know that by giving women increased opportunities and time, it allows them to focus on growing their own businesses so that they can further contribute to their local economies. We also know that women employ women and invest their incomes in their families and their communities. The benefits are indisputable.
My message to NGOs and financial institutions working in financial inclusion is clear:
Design holistic programming for women entrepreneurs that includes addressing restrictive gender norms.
Design programs that promote the benefits of shared responsibility in the household and the economic contributions of women entrepreneurs.
Collect data related to perceptions and expectations around gendered roles and how these present barriers for the growth of women-led enterprises.
Advocate for policies that respond to the specific challenges that women entrepreneurs face.
Investing in women will always provide a return.
Having conducted this research, we are also making changes to our programming. We are developing new training, not just for women and their families, but also for our financial partners. We will also continue our campaigns and outreach activities which promote and normalize shared responsibility and women's financial and digital independence.
By studying the barriers that are holding women entrepreneurs back, and then working closely with local partners to break down those barriers, CARE is building new opportunities for women entrepreneurs wanting to grow their businesses.
Despite the Ignite program launching in the midst of the pandemic, the program has unlocked 115 million USD in loan capital for women entrepreneurs, a twenty-two-fold uplift of the original program funding provided by the Mastercard Center for Inclusive Growth. 83% of Ignite participants tell us that the program has contributed to an increase in their business sales, helping to build their financial resilience.
By working together with women and their support networks we want everyone to recognize the importance of shared responsibility at home, and to value the enormous contribution women entrepreneurs are making to their families, communities and economies.