EU Digital COVID Certificate: a global standard with more than 591 million certificates
Commission adopted a report on the EU Digital COVID Certificate and its implementation across the EU. The report shows that the EU certificate has been a crucial element in Europe's response to the COVID-19 pandemic, with more than 591 million certificates generated. The certificate, which covers COVID-19 vaccination, test and recovery, facilitates safe travel for citizens, and it has also been key to support Europe's hard-hit tourism industry. The EU Digital COVID Certificate is a success worldwide: it has set a global standard and is currently the only system already in operation at international level. 43 countries across four continents are plugged into the system, and more will follow over the coming weeks and months.
As said by President Ursula von der Leyen in her 2021 State of the Union Address, the EU Digital COVID Certificate shows that "When we act together, we are able to act fast."
The success of the EU Digital COVID Certificate system in figures:
EU Member States have issued more than 591 million EU Digital COVID Certificates
43 countries are already connected to the EU system: 27 EU Member States, 3 European Economic Area (EEA) countries, Switzerland, and 12 other countries and territories. In total, the Commission was approached by 60 third countries interested in joining the EU system. Beyond the ones already connected, technical discussions are ongoing with 28 of these countries.
The air transport sector greatly benefited from the EU Digital COVID Certificate, which became operational just in time for the summer peak travel period. The association of Airports Council International (ACI Europe) reported that in July 2021 a total passenger volumes more than doubled compared to July 2020. ACI Europe attributes this change to the rollout of the EU Digital COVID Certificate along with the easing of travel restrictions.
According to an EU Parliament's Eurobarometer survey, about two thirds (65%) of respondents agreed that the EU Digital COVID Certificate is the safest means for free travel in Europe during the COVID-19 pandemic.
20 EU Member States also use the EU Digital COVID Certificate for domestic purposes, such as for the access to large events and restaurants, cinemas and museums, with an additional national legal basis.
Members of the College said:
Commissioner for Justice, Didier Reynders, said: "The EU Digital COVID Certificate system has helped mitigate negative economic effects during the pandemic. It gave travellers the confidence to travel safely in the EU and boosted travel this summer. Europe has swiftly and successfully set an innovative, privacy-friendly global standard, in times of crisis, with many countries around the globe interested in joining the system."
Commissioner for Internal Market, Thierry Breton added: "In record time, the European Union has set up a digital, secure and interoperable COVID certificate system. This has been a key driver for the recovery of the tourism ecosystem and its many small and family-owned businesses across Europe. Beyond that, the EU system is adopted by countries around the world, demonstrating how Europe can set global standards through decisive and coordinated action",
Commissioner for Health, Stella Kyriakides underlined: "The EU Digital COVID Certificate is a symbol of an open and safe Europe. The quick roll-out of the system, not just in the EU but internationally, is an example of the EU cooperating and delivering in extraordinary circumstances. It is a strong European tool that has allowed us to move towards the reopening of our economies and societies and the exercise of free movement in a safe and coordinated way."
Next steps
The Commission will continue to monitor closely the validity of vaccination and recovery certificates as well as the use of antibody and rapid antigen tests for recovery certificates, and reconsider options once new scientific guidance is received.
Technical work to improve the functionalities of the EU Digital COVID Certificate system will continue within the framework of the eHealth Network. The Commission will:
Continue its efforts to connect additional countries to the EU system;
Work with Member States at technical level to implement the EU Digital COVID Certificate Regulation
Seek guidance from ECDC and European Medicines Agency (EMA) on relevant developments as regards the scientific evidence.
By 31 March 2022, the Commission will submit another report on the application of the Regulation. This report may be accompanied by a legislative proposal to extend the period of application of the Regulation, taking into account the evolution of the epidemiological situation. The Commission does not exclude that it will put forward such a proposal already at an earlier stage, in order to ensure that the necessary legislative procedure can be concluded sufficiently in time.
Background
On 14 June 2021, the European Parliament and the Council adopted Regulation on the EU Digital COVID Certificate. The Regulation requires the Commission to submit a report to the European Parliament and to the Council by 31 October 2021.
The Regulation sets out a common framework for the issuance, verification and acceptance of interoperable certificates for COVID-19 vaccination, test or recovery certificates to facilitate free movement of EU citizens and their family members during the COVID-19 pandemic. It is accompanied by Regulation (EU) 2021/954, which extends the EU Digital COVID Certificate framework to third-country nationals who are legally staying or residing in a Member State's territory and who are entitled to travel to other Member States in accordance with EU law.
On 31 May, the Commission proposed an update to the Council Recommendation on the coordination of free movement restrictions in the EU, which were put in place in response to the COVID-19 pandemic. As the epidemiological situation was improving and vaccination campaigns were speeding up all over the EU, the Commission proposed that Member States gradually ease travel measures, including most importantly for the holders of the EU Digital COVID Certificate. The Council agreed to the updated Recommendations on 14 June.
Maintenance Tips for Second-Hand Cars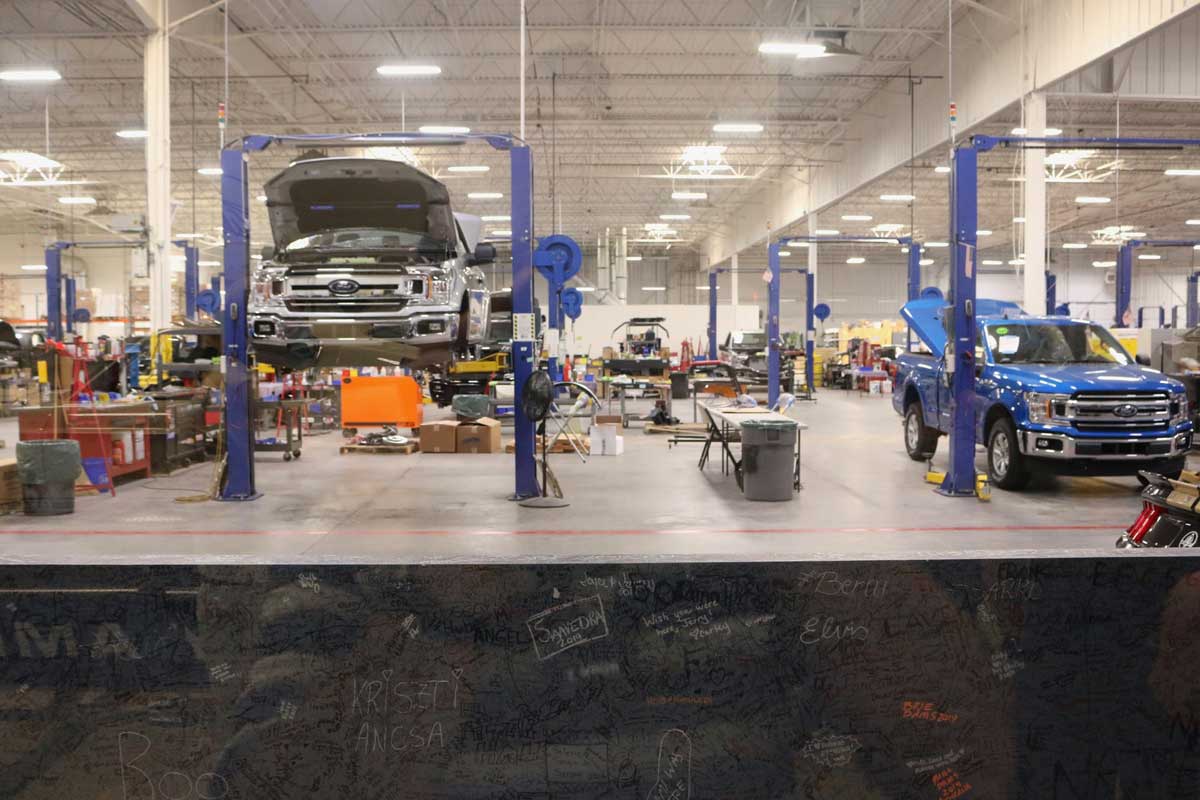 With a shortage of semiconductors continuing to plague the automotive industry, many are instead turning to the second-hand market to source a bargain on their next car purchase – resulting in a boom in second-hand car sales. Second-hand cars, while cheaper to purchase initially, can present problems quicker without proper maintenance. Here are some simple ways to maintain your second-hand vehicle.
Read the Manual and Service History
The first thing you should endeavour to do with any second-hand car purchase is to scrutinise your car's service history book and user manual. The former will give you crucial information on prior issues that have cropped up with the car, either giving you an idea of what may fail next or what not to worry about, while the latter gives you important details regarding points of maintenance on your car: where your oil pan is, where the safe anchor points for trolley jacks are, and the location of various parts of the engine.
Keep Your Oil Fresh
One key way you can ensure the longevity of your second hand vehicle's engine is to learn how to replace its engine oil, and to replace its engine oil regularly. The oil cleans and lubricates the engine, preventing debris from clogging moving parts and causing wear. Over time, the oil becomes dirty with this debris, and can eventually pose a threat to the engine's safe running itself. New oil ensures the engine stays clean, and keeps it running for longer.
Keep a Regular Service Schedule
As with any vehicle, taking your second-hand car in for regular appointments with a mechanic can keep on top of potential problems before they cause more issues; booking a car service online makes managing your car's service schedule easy, and can make sure that your car remains healthy and well-maintained thanks to regular check-ups via a professional pair of eyes. Regular servicing can also reduce the potential incurred costs from failed MOTs.
Clean Your Interior
Keeping your car's interior clean might seem like a relatively insignificant task with regard to your car's overall maintenance, however taking car of the surfaces and fabrics in your car can increase their lifespan, reducing the need for potential re-upholstery and preserving your personal comfort while driving. Regularly vacuuming footwell mats and seat cushions can stave off wear and tear, while regularly cleaning and polishing trim can preserve their condition.
Drive Safely
Lastly, but by no means least, your driving habits can have a profound effect on the life span of your vehicle. Those who drive fast and brake hard are sure to encounter more issues quicker than those who adopt safe driving techniques and approach the road with a sense of calm. Simple things like coasting into corners and accelerating at a steady pace can ensure your brakes, suspension and engine live their longest possible life, giving you a great run with your new second-hand vehicle.
Choosing the Best Engine Hoist for your Garage
An engine hoist is an extremely valuable piece of equipment. It will allow you to remove an engine from a vehicle easily, without putting yourself or others in danger. People have been using ropes and pulleys for centuries to lift heavy objects – and some modern engine hoists work via the same principles. However, there are a few alternatives which offer distinct advantages.
So, what's the best kind of engine hoist for your garage? Let's look at choosing the best engine hoist for your next car repair job.
Manual
The manual hoist uses old-fashioned pulleys and cords to lift a heavy object. These tend to be the simplest option, and therefore the cheapest. Simply pull on the chain, and the other chain will move. The main drawback here is that the manual hoist needs to be suspended above the room. That means that you'll need a suitably-rated ceiling that's capable of carrying the load.
A manual chain can allow a single person to lift tonnes of weight, since the arrangement of pulleys will result in a larger transfer of force. The cost is that you'll be moving the chain a large distance to move the engine just a small one.
Hydraulic Hoists
Hydraulic hoists work using fluid, spread over multiple vessels. By reducing or increasing the amount of fluid in one vessel, you can change the amount of fluid in another, attached by a length of hose. In this way, you can push or pull heavy loads. A telescopic boom arm actually does the lifting, with the help of pumps, cylinders, and oil.
Hydraulic hoists are positioned on the ground rather than the ceiling, and they tend to come with plenty of castors so that they can be moved from one side of the workspace to the next. The relative mobility of the hydraulic hoist puts it at a considerable advantage over the mechanical one in situations where you need to be flexible. You can even use a hydraulic hoist outdoors.
Electric Hoists
The electric hoist is similar to the manual one, except that you don't have to pull on the chain – an electric motor will do that for you. This makes life much more convenient – though you can expect to pay a little extra for the remote-control console. Electric hoists tend to be underpowered in comparison to hydraulic ones, which might be something to consider if you're lifting loads heavier than a few hundred kilos.
Electric hoists tend to be operated by a single dangling button, which means that you might not have the same degree of precise control as you do on a manual hoist. For most applications, however, this won't be an issue.
Tech Start-ups Key to Africa's Digital Transformation but Urgently Need Investment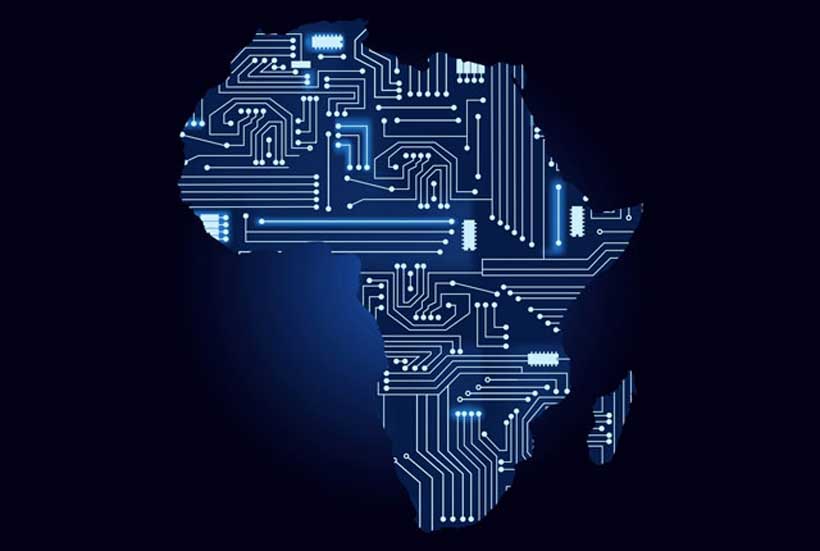 The World Economic Forum's latest report, "Attracting Investment and Accelerating Adoption for the Fourth Industrial Revolution in Africa" analyses the challenges Africa faces in joining the global knowledge-based digital economy and presents a set of tangible strategies for the region's governments to accelerate the transition.
The Forum's report, written in collaboration with Deloitte, comes just weeks after the announcement by Google of a $1 billion investment to support digital transformation across Africa, which centres on laying a new subsea cable between Europe and Africa that will multiply the continent's digital network capacity by 20, leading to an estimated 1.7 million new jobs by 2025. Africa's digital economy could contribute nearly $180 billion to the region's growth by the by mid-decade. Yet with only 39% of the population using the internet, Africa is currently the world's least connected continent.
Tech start-ups such as Kenya's mobile money solution Mpesa and online retail giant Jumia, Africa's first unicorn, represent what the continent's vibrant small business sector is capable of. Despite raising $1.2 billion of new capital in 2020 – a six-fold increase in five years – this represents less than 1% of the $156 billion raised by US start-ups in the same year. Meanwhile, Africa's investment in R&D was just 0.42% of GDP in 2019 – less than a quarter of the global average of 1.7%.
"African governments urgently need to drive greater investment in the tech sector and the knowledge economy," said Chido Munyati, Head of Africa Division at the World Economic Forum. "Policy-makers can make a difference by reducing the burden of regulation, embedding incentives within legislation and investing in science and technology skills."
The report breaks down these three policy enablers:
Pass legislation such as "Start-up Acts" designed to spur private sector innovation, reduce the burden of regulation and promote entrepreneurship, in which Tunisia and Senegal are leading the way.
Embed incentives for start-ups in legislation, such as start-up grants, rebates on efficiency gains through technology implementation, co-investment of critical infrastructure, tax-free operations for the early years, and incentives for R&D.
Invest in workforce education, skills and competencies. Currently, only 2% of Africa's university-age population holds a STEM-related (science, technology, engineering, mathematics) degree.
However, the analysis of 188 government incentives for business across 32 African countries finds that just 14 incentives – fewer than 10% – facilitate investment in Fourth Industrial Revolution technology. And most of these incentive schemes lack an efficient monitoring and evaluation system to gauge their effectiveness.
Delia Ndlovu, Africa Chair, Deloitte, believes that digital transformation promises to boost economic growth in Africa: "Connecting the region to the global digital economy will not only open new avenues of opportunity for small businesses, but will also increase intra-Africa trade which is low at 16% compared to markets such as intra-European trade which is approximately 65% to 70%."
African governments have much to learn from each other. In Côte d'Ivoire, an R&D tax incentive has been created to direct investment away from commodities and into innovation. In South Africa, the Automotive Investment Transformation Fund created by the largest manufacturers in the country is facilitating the development of a diverse supplier base to realise the 60% local content target set by the Automotive Production and Development Programme (APDP). In Tunisia, the government offers state salaries for up to three start-up founders per company during the first year of operations, with a right to return to their old jobs if the venture fails.