EU Digital COVID Certificate: a global standard with more than 591 million certificates
Commission adopted a report on the EU Digital COVID Certificate and its implementation across the EU. The report shows that the EU certificate has been a crucial element in Europe's response to the COVID-19 pandemic, with more than 591 million certificates generated. The certificate, which covers COVID-19 vaccination, test and recovery, facilitates safe travel for citizens, and it has also been key to support Europe's hard-hit tourism industry. The EU Digital COVID Certificate is a success worldwide: it has set a global standard and is currently the only system already in operation at international level. 43 countries across four continents are plugged into the system, and more will follow over the coming weeks and months.
As said by President Ursula von der Leyen in her 2021 State of the Union Address, the EU Digital COVID Certificate shows that "When we act together, we are able to act fast."
The success of the EU Digital COVID Certificate system in figures:
EU Member States have issued more than 591 million EU Digital COVID Certificates
43 countries are already connected to the EU system: 27 EU Member States, 3 European Economic Area (EEA) countries, Switzerland, and 12 other countries and territories. In total, the Commission was approached by 60 third countries interested in joining the EU system. Beyond the ones already connected, technical discussions are ongoing with 28 of these countries.
The air transport sector greatly benefited from the EU Digital COVID Certificate, which became operational just in time for the summer peak travel period. The association of Airports Council International (ACI Europe) reported that in July 2021 a total passenger volumes more than doubled compared to July 2020. ACI Europe attributes this change to the rollout of the EU Digital COVID Certificate along with the easing of travel restrictions.
According to an EU Parliament's Eurobarometer survey, about two thirds (65%) of respondents agreed that the EU Digital COVID Certificate is the safest means for free travel in Europe during the COVID-19 pandemic.
20 EU Member States also use the EU Digital COVID Certificate for domestic purposes, such as for the access to large events and restaurants, cinemas and museums, with an additional national legal basis.
Members of the College said:
Commissioner for Justice, Didier Reynders, said: "The EU Digital COVID Certificate system has helped mitigate negative economic effects during the pandemic. It gave travellers the confidence to travel safely in the EU and boosted travel this summer. Europe has swiftly and successfully set an innovative, privacy-friendly global standard, in times of crisis, with many countries around the globe interested in joining the system."
Commissioner for Internal Market, Thierry Breton added: "In record time, the European Union has set up a digital, secure and interoperable COVID certificate system. This has been a key driver for the recovery of the tourism ecosystem and its many small and family-owned businesses across Europe. Beyond that, the EU system is adopted by countries around the world, demonstrating how Europe can set global standards through decisive and coordinated action",
Commissioner for Health, Stella Kyriakides underlined: "The EU Digital COVID Certificate is a symbol of an open and safe Europe. The quick roll-out of the system, not just in the EU but internationally, is an example of the EU cooperating and delivering in extraordinary circumstances. It is a strong European tool that has allowed us to move towards the reopening of our economies and societies and the exercise of free movement in a safe and coordinated way."
Next steps
The Commission will continue to monitor closely the validity of vaccination and recovery certificates as well as the use of antibody and rapid antigen tests for recovery certificates, and reconsider options once new scientific guidance is received.
Technical work to improve the functionalities of the EU Digital COVID Certificate system will continue within the framework of the eHealth Network. The Commission will:
Continue its efforts to connect additional countries to the EU system;
Work with Member States at technical level to implement the EU Digital COVID Certificate Regulation
Seek guidance from ECDC and European Medicines Agency (EMA) on relevant developments as regards the scientific evidence.
By 31 March 2022, the Commission will submit another report on the application of the Regulation. This report may be accompanied by a legislative proposal to extend the period of application of the Regulation, taking into account the evolution of the epidemiological situation. The Commission does not exclude that it will put forward such a proposal already at an earlier stage, in order to ensure that the necessary legislative procedure can be concluded sufficiently in time.
Background
On 14 June 2021, the European Parliament and the Council adopted Regulation on the EU Digital COVID Certificate. The Regulation requires the Commission to submit a report to the European Parliament and to the Council by 31 October 2021.
The Regulation sets out a common framework for the issuance, verification and acceptance of interoperable certificates for COVID-19 vaccination, test or recovery certificates to facilitate free movement of EU citizens and their family members during the COVID-19 pandemic. It is accompanied by Regulation (EU) 2021/954, which extends the EU Digital COVID Certificate framework to third-country nationals who are legally staying or residing in a Member State's territory and who are entitled to travel to other Member States in accordance with EU law.
On 31 May, the Commission proposed an update to the Council Recommendation on the coordination of free movement restrictions in the EU, which were put in place in response to the COVID-19 pandemic. As the epidemiological situation was improving and vaccination campaigns were speeding up all over the EU, the Commission proposed that Member States gradually ease travel measures, including most importantly for the holders of the EU Digital COVID Certificate. The Council agreed to the updated Recommendations on 14 June.
5 Reasons Why Use Premium Proxy Server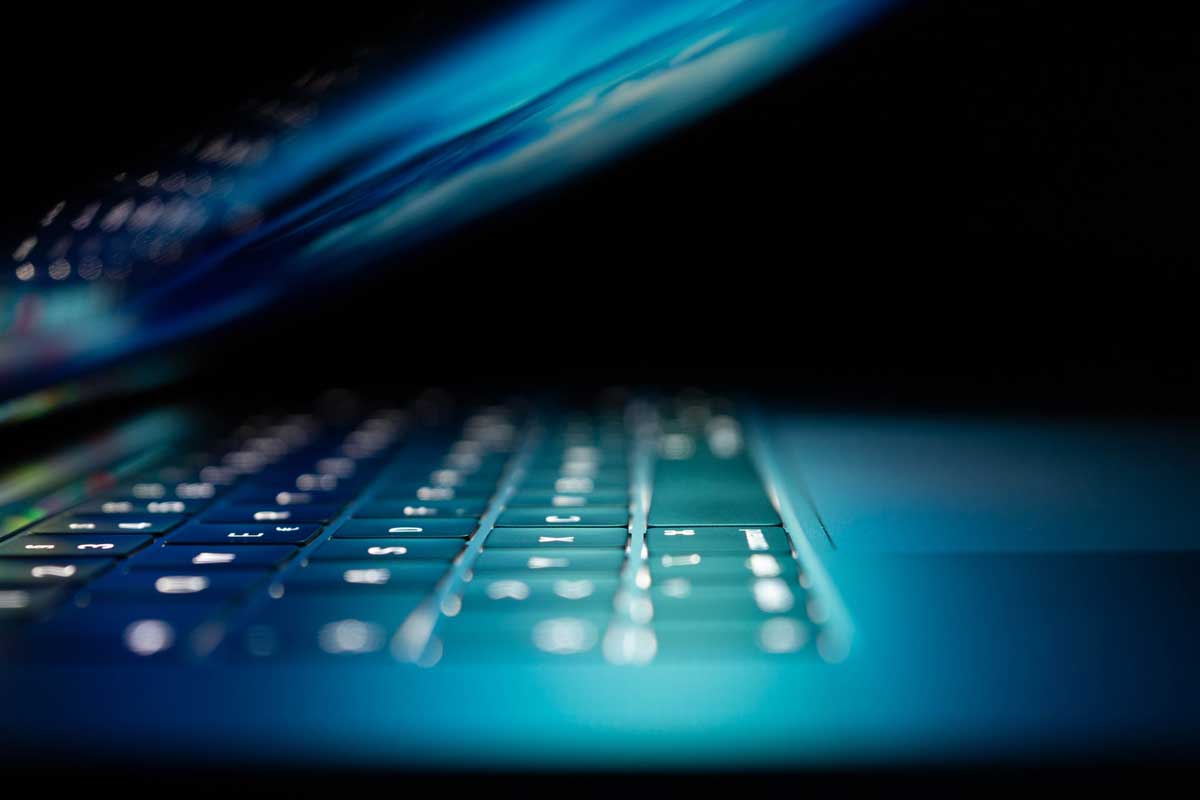 Not many people truly know the importance of a premium proxy server. To many people, they believe its sole purpose is to enable them to access websites that their IP address has been barred from accessing. Proxy servers do more than just keep your details private on the internet.
For the record, a proxy server serves as an intermediary between a browsing computer and another server on the internet. The server has its private IP address, which is made open online while shielding the IP address of whoever is browsing. You may think this is just about breaking entry into a secured network server, but it is more than that.
5 Reasons Why Use Premium Proxy Server
Proxy servers are important to the security of anyone browsing the internet. While there are different proxy servers, using a premium one is important for many reasons.
If you are a business owner or an IT person, here is why you must channel some investment into getting a premium proxy server.
Ensures Corporate Security
As more and more people use the internet daily, the number of persons that also use the internet for the wrong reasons also increases drastically. More than ever, companies and brands are taking caution to avoid cyber attacks on their servers.
A data breach could cost a brand its image. Also, it could lead to financial loss for a brand. While a proxy server reduces the risk of breach, a premium server intensifies the security of a server.
They act as a buffer. That's why cyber attackers might be able to get a proxy, but a premium proxy makes it almost impossible for them to reach the server. And if the server can't be reached, there won't be any manipulation on the network.
Be Anonymous
As a business establishment, certain tasks online would require you to do them anonymously. You may not understand the importance of this, except you work in the line of reporters, security agencies, and others. You will need an extra layer of security that will allow you to move in and out of different networks without being noticed.
You can never tell if spies are online trying to monitor your activities. And leaking vital information to a spy or competitor isn't exactly bold for a business.
Protect Server From Crash
This is very important if you run a business requiring your customers always to visit your website. Imagine an e-commerce website going down due to a server crash; you know how frustrating this will be for their customers.
Premium proxy helps protect your server from crashes. A premium proxy server creates an access point for your website data online. With this, customers can easily access your website without stress.
Increase Internet Speed
This is one thing not many people know about proxy servers. Many people believe they slow down the internet speed of a browser due to their background internet usage. This is not true.
Proxy servers save bandwidth and increase the internet speed of any browser. It does this by ensuring the following:
compress traffic;
cache files;
remove unwanted ads.
With all of these, the bandwidth is saved to boost internet speed.
Control Employee's Internet Activities
You won't want your workers to access certain websites with the company's network. This might leave your company's information in the hands of potential threats. With a premium server, you can restrict your workers from accessing certain websites with your company's network.
Also, with this server, you can access blocked sites. This is the most prominent function of the proxy server known to many. You can bypass restrictions on any site using a premium proxy server.
Conclusion
The function of premium proxy servers can not be overemphasized. It reduces the risk of being vulnerable online. So you should consider getting one today.
New world-class European supercomputer inaugurated in Italy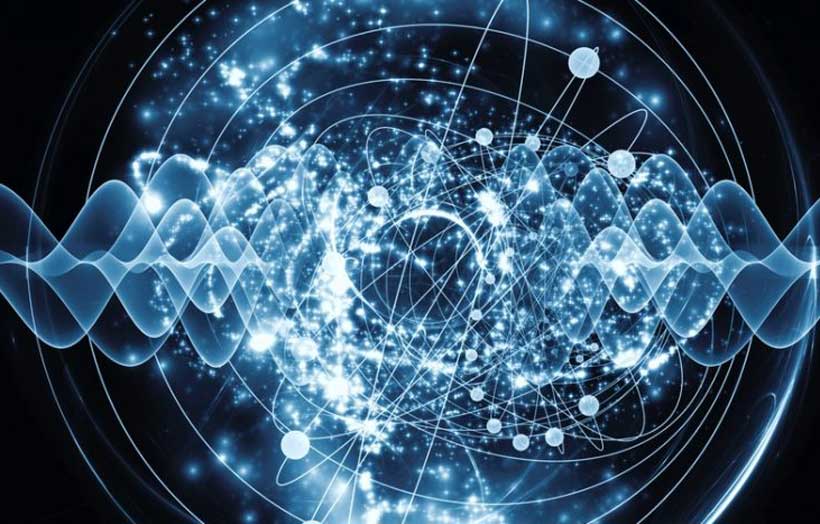 Today, the Commission together with the European High-Performance Computing Joint Undertaking (EuroHPC JU), the Italian Ministry of Universities and Research and the CINECA consortium inaugurated Europe's latest supercomputer: LEONARDO, located at the Bologna Technopole, in Italy.
LEONARDO is a world-class supercomputing system, developed and assembled in Europe. When fully operational, it will have a computing power of nearly 250 petaflops (250 million billion calculations per second). LEONARDO is currently placed as the fourth most powerful supercomputer in the world. It is a joint investment of €120 million, half of which comes from the Commission and the other half from the Italian Ministry of Universities and Research and the CINECA consortium consisting of five more participating EuroHPC countries (Austria, Greece, Hungary, Slovakia, and Slovenia).
LEONARDO is the second of the European pre-exascale supercomputers to be put into operation, after LUMI in Kajaani, Finland. It combines state-of-the-art high-performance computing components and the use of artificial intelligence to perform highly complex tasks. As such, it will enable unprecedented research into cancer and drug discovery, understanding the functioning of the human brain, discovering clean energy technologies, doing more precise climate modelling, as well as helping with predicting and monitoring natural disasters and pandemics.
The LEONARDO supercomputer system focuses on environmental sustainability and is equipped with tools enabling a dynamical adjustment of power consumption, thus granting a smart and optimal balance between energy saving and performance. Moreover, it uses a water-cooling system for increased energy efficiency.
The computing services provided by CINECA with LEONARDO will be further enhanced by the integration of a quantum computer, as CINECA has also been selected as a hosting entity for one of the first European-built quantum computers.
Next Steps
The deployment of the European world-class high-performance computing and data infrastructure continues with the ongoing installation of the Deucalion petascale supercomputer in Portugal, and the third European pre-exascale MareNostrum 5 supercomputer in Spain.
Further to this, new sites for supercomputers have already been announced by the EuroHPC JU in June 2022, with one of them to be Europe's first exascale supercomputer: JUPITER, which will be hosted in the Jülich Supercomputing Centre in Germany.
In October 2022 the EuroHPC JU also announced six sites to host quantum computers, which will be integrated with existing supercomputers.
Additionally, a call for a second European exascale supercomputer in 2023 is expected to be launched, as well as the deployment of additional supercomputers and quantum computers in 2023 and beyond.
Background
CINECA is a non-profit consortium, made up of 70 Italian universities, 40 national institutions and the Italian Ministries of Universities and Research, and of Education. The five countries participating from the EuroHPC JU are: Greece, Hungary, Austria, Slovenia, and Slovakia.
LEONARDO now joins the existing supercomputers of the EuroHPC JU: Discoverer in Bulgaria, MeluXina in Luxembourg, Vega in Slovenia, Karolina in Czechia, and LUMI in Finland.
The European High-Performance Computing Joint Undertaking (EuroHPC JU) is a legal and funding entity created in 2018 to enable the EU and EuroHPC participating countries to coordinate their efforts and pool their resources with the objective of making Europe a world leader in supercomputing. In July 2021, the Council adopted the EuroHPC JU Regulation, bringing a further investment of €7 billion.
New robots in Europe can be workers' best friends
By GARETH WILLMER
For decades, the arrival of robots in the workplace has been a source of public anxiety over fears that they will replace workers and create unemployment.
Now that more sophisticated and humanoid robots are actually emerging, the picture is changing, with some seeing robots as promising teammates rather than unwelcome competitors.
'Cobot' colleagues
Take Italian industrial-automation company Comau. It has developed a robot that can collaborate with – and enhance the safety of – workers in strict cleanroom settings in the pharmaceutical, cosmetics, electronics, food and beverage industries. The innovation is known as a "collaborative robot", or "cobot".
Comau's arm-like cobot, which is designed for handling and assembly tasks, can automatically switch from an industrial to a slower speed when a person enters the work area. This new feature allows one robot to be used instead of two, maximising productivity and protecting workers.
'It has advanced things by allowing a dual mode of operation,' said Dr Sotiris Makris, a roboticist at the University of Patras in Greece. 'You can either use it as a conventional robot or, when it is in collaborative mode, the worker can grab it and move it around as an assisting device.'
Makris was coordinator of the just-completed EU-funded SHERLOCK project, which explored new methods for safely combining human and robot capabilities from what it regarded as an often overlooked research angle: psychological and social well-being.
Creative and inclusive
Robotics can help society by carrying out repetitive, tedious tasks, freeing up workers to engage in more creative activities. And robotic technologies that can collaborate effectively with workers could make workplaces more inclusive, such as by aiding people with disabilities.
These opportunities are important to seize as the structure and the age profile of the European workforce changes. For example, the proportion of 55-to-64-year-olds increased from 12.5% of the EU's employees in 2009 to 19% in 2021.
Alongside the social dimension, there is also economic benefit from greater industrial efficiency, showing that neither necessarily needs to come at the expense of the other.
'There is increasing competition around the globe, with new advances in robotics,' said Makris. 'That is calling for actions and continuous improvement in Europe.'
Makris cites the humanoid robots being developed by Elon Musk-led car manufacturer Tesla. Wearable robotics, bionic limbs and exoskeleton suits are also being developed that promise to enhance people's capabilities in the workplace.
Still, the rapidly advancing wave of robotics poses big challenges when it comes to ensuring they are effectively integrated into the workplace and that people's individual needs are met when working with them.
Case for SHERLOCK
SHERLOCK also examined the potential for smart exoskeletons to support workers in carrying and handling heavy parts at places such as workshops, warehouses or assembly sites. Wearable sensors and AI were used to monitor and track human movements.
With this feedback, the idea is that the exoskeleton can then adapt to the needs of the specific task while helping workers retain an ergonomic posture to avoid injury.
'Using sensors to collect data from how the exoskeleton performs allowed us to see and better understand the human condition,' said Dr Makris. 'This allowed us to have prototypes on how exoskeletons need to be further redesigned and developed in the future, depending on different user profiles and different countries.'
SHERLOCK, which has just ended after four years, brought together 18 European organisations in multiple countries from Greece to Italy and the UK working on different areas of robotics.
The range of participants enabled the project to harness a wide variety of perspectives, which Dr Makris said was also beneficial in the light of differing national rules on integrating robotics technology.
As a result of the interaction of these robotic systems with people, the software is advanced enough to give direction to 'future developments on the types of features to have and how the workplace should be designed,' said Dr Makris.
Old hands, new tools
Another EU-funded project that ended this year, CO-ADAPT, used cobots to help older people navigate the digitalised workplace.
The project team developed a cobot-equipped adaptive workstation to aid people in assembly tasks, such as making a phone, car or toy – or, indeed, combining any set of individual components into a finished product during manufacturing. The station can adapt workbench height and lighting to a person's physical characteristics and visual abilities. It also includes features like eye-tracking glasses to gather information on mental workload.
That brings more insight into what all kinds of people need, said Professor Giulio Jacucci, coordinator of CO-ADAPT and a computer scientist at the University of Helsinki in Finland.
'You find interesting differences in how much the machine and how much the person should do, as well as how much the machine should try to give guidance and how,' Jacucci said. 'This is important work that goes down to the nuts and bolts of making this work.'
Still, cobot-equipped workplaces that can fully tap into and respond to people's mental states in real-life settings could still be a number of years away, he said.
'It's so complex because there's the whole mechanical part, plus trying to understand people's status from their psychophysiological states,' said Prof Jacucci.
Meanwhile, because new technologies can be used in much simpler ways to improve the workplace, CO-ADAPT also explored digitalisation more broadly.
Smart shifts
One area was software that enables 'smart-shift scheduling', which arranges duty periods for workers based on their personal circumstances. The approach has been shown to reduce sick leave, stress and sleep disorders among social welfare and health care workers.
'It's a fantastic example of how workability improves because we use evidence-based knowledge of how to have well-being-informed schedules,' said Prof Jacucci.
Focusing on the individual is key to the future of well-integrated digital tools and robotics, he said.
'Let's say you have to collaborate with some robot in an assembly task,' he said. 'The question is: should the robot be aware of my cognitive and other abilities? And how should we divide the task between the two?'
The basic message from the project is that plenty of room exists to improve and broaden working environments.
'It shows how much untapped potential there is,' said Prof Jacucci.
Research in this article was funded by the EU. This material was originally published in Horizon, the EU Research and Innovation Magazine.