Russia-Japan Relations: Were Abe's Efforts In Vain?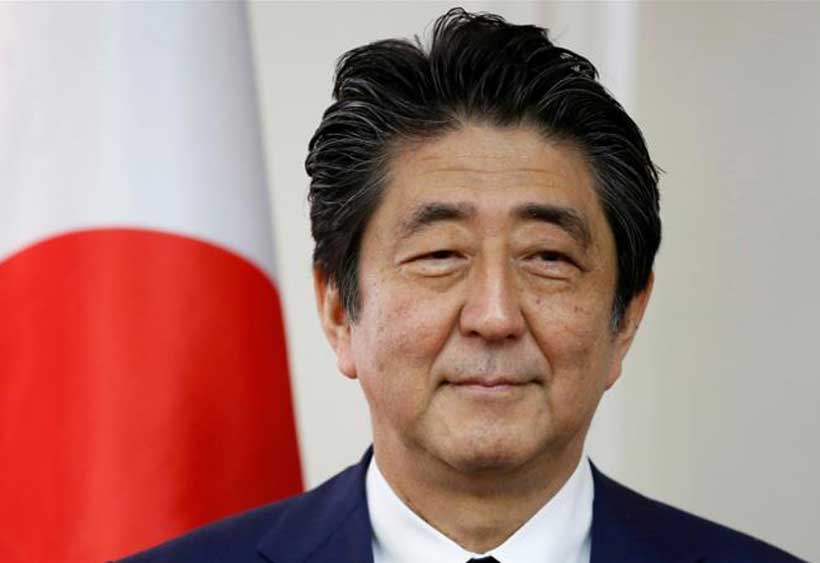 Expanding the modest elements of trust in the Japan-Russia relationship, talking through reciprocal concerns before they lead to conflict, avoiding bilateral incidents, and engaging in mutually beneficial economic cooperation is the way forward.
One year after the end of Shinzo Abe's long period of leadership, Japan has a new prime minister once again. The greatest foreign policy challenge the new Japanese government led by Fumio Kishida is facing is the intensifying confrontation between its large neighbor China and its main ally America. In addition to moves to energize the Quad group to which Japan belongs alongside Australia, India, and the United States, U.S. President Joe Biden's administration has concluded a deal with Canberra and London to provide Australia with nuclear-powered submarines which in future could patrol the Western Pacific close to Chinese shores. The geopolitical fault lines in the Indo-Pacific region are fast turning into frontlines.
In this context, does anything remain of the eight-year-long effort by former prime minister Abe to improve relations with Russia on the basis of greater economic engagement tailored to Moscow's needs? Russia's relations with China continue to develop, including in the military domain; Russia's constitutional amendments passed last year prohibit the handover of Russian territory, which doesn't bode well for the long-running territorial dispute with Japan over the South Kuril Islands; and Russian officials and state-run media have been remembering and condemning the Japanese military's conduct during World War II, something they chose to play down in the past. True, Moscow has invited Tokyo to participate in economic projects on the South Kuril Islands, but on Russian terms and without an exclusive status.
To many, the answer to the above question is clear, and it is negative. Yet that attitude amounts to de facto resignation, a questionable approach. Despite the oft-cited but erroneous Cold War analogy, the present Sino-American confrontation has created two poles in the global system, but not—at least, not yet—two blocs. Again, despite the popular and equally incorrect interpretation, Moscow is not Beijing's follower or vassal. As a power that is particularly sensitive about its own sovereignty, Russia seeks to maintain an equilibrium—which is not the same as equidistance—between its prime partner and its main adversary. Tokyo would do well to understand that and take it into account as it structures its foreign relations.
The territorial dispute with Russia is considered to be very important for the Japanese people, but it is more symbolic than substantive. In practical terms, the biggest achievement of the Abe era in Japan-Russia relations was the founding of a format for high-level security and foreign policy consultations between the two countries. With security issues topping the agenda in the Indo-Pacific, maintaining the channel for private direct exchanges with a neighboring great power that the "2+2" formula offers is of high value. Such a format is a trademark of Abe's foreign policy which, while being loyal to Japan's American ally, prided itself on pursuing Japanese national interests rather than solely relying on others to take them into account.
Kishida, who for five years served as Abe's foreign minister, will now have a chance to put his own stamp on the country's foreign policy. Yet it makes sense for him to build on the accomplishments of his predecessor, such as using the unique consultation mechanism mentioned above to address geopolitical and security issues in the Indo-Pacific region, from North Korea to Afghanistan. Even under Abe, Japan's economic engagement with Russia was by no means charity. The Russian leadership's recent initiatives to shift more resources to eastern Siberia offer new opportunities to Japanese companies, just like Russia's early plans for energy transition in response to climate change, and the ongoing development projects in the Arctic. In September 2021, the annual Eastern Economic Forum in Vladivostok did not feature top-level Japanese participation, but that should be an exception, not the rule.
Japan will remain a trusted ally of the United States for the foreseeable future. It is also safe to predict that at least in the medium term, and possibly longer, the Russo-Chinese partnership will continue to grow. That is no reason for Moscow and Tokyo to regard each other as adversaries, however. Moreover, since an armed conflict between America and China would spell a global calamity and have a high chance of turning nuclear, other major powers, including Russia and Japan, have a vital interest in preventing such a collision. Expanding the still very modest elements of trust in the Japan-Russia relationship, talking through reciprocal concerns before they lead to conflict, avoiding bilateral incidents, and engaging in mutually beneficial economic cooperation is the way forward. The absence of a peace treaty between the two countries more than seventy-five years after the end of the war is abnormal, yet that same unfinished business should serve as a stimulus to persevere. Giving up is an option, but not a good one.
From our partner RIAC
Unmasked by Qatar World Cup, China's Nationalism Is Transforming Itself to Internationalism
Perhaps for many Chinese, the proudest moment during Qatar World Cup 2022 was not when Ma Ning made his World Cup debut as a FIFA listed referee, but was when Japan came from behind in stunning win against Germany – a seismic shock to tell the world that an Asian team could actually defeat a powerful European one.
Dubbed as the "Light of Asia", Japan's victory gave Chinese soccer fans vicarious thrills. If anything, it is reminiscent of China's painstaking resistance to imperialism and colonialism in its modern history – a period of fighting to rid itself of the Western-imposed insult "Sick Man of Asia". On top of a flurry of praise for Japan, reflections are sparked on why Japan and other Asian football teams are making strides while Chinese team is mired in a tailspin. All of a sudden, so many political fanatics in China – those who feed on nationalism and the so-called "Chinese Dream" – have made an about-face and started to join the witch-hunt of Chinese football quagmire.
"When the gap between ideal and reality is too large, people can't help but ask why the difference is so big." The comment posted by one Chinese netizen captures the crux of the issue represented by Chinese football. For decades, China has been dreaming about becoming a football superpower, which is often bantered as an easy task of "picking 11 players out of its 1.4 population". That dream, however, is crushed over and over again by China's repeated World Cup elimination since 2002 to an extent which even President Xi Jinping's passion about football has failed to galvanize the sluggish Chinese football. Flaring nationalism may help cook up a fairy tale of a forthcoming powerful football team, but it cannot belie the fact that China is nowhere near there.
Unmasked by Japan's performance during Qatar World Cup, the reality that many Chinese can no longer shy away from is that China's football dream is ill-founded, as is its superpower dream. They realize that when football fans from all over the world assemble in Qatar to celebrate the once-every-four-year carnival, their quarantine life is entering the fourth year. They find out that while workers in western countries can strike for a higher pay without the fear of being arrested, they can only choose to be passive aggressive through quiet quitting. The rise of China gave them the rise of work time but not the rise of pay, and the nationalism fed them with illusion instead of promotion. It does not take a genius to figure out that something went wrong with the once-exalted China model.
Blatant humiliations of western countries that were once dominating Chinese social media was taken down a notch this year, not by the government, but by Chinese people themselves. The rhetoric used by the Chinese government to pump up nationalism – "East is rising and West declining" – is being supplanted by the burgeoning "run philosophy", a jargon for disillusioned Chinese longing to emigrate. As the Chinese government has strengthened internet censorship to a level which is almost on par with the Cultural Revolution standard, discussions on news deemed as having negative impacts on the stability of the society are largely forbidden. Ironically, that has provoked more Chinese people to rethink the freedom of speech, especially after many of them had the first-hand experiences of various forms of inhumane treatments inflicted on by the zero-Covid policy.
"Now it looks like BBC was not exaggerating. Instead, it was actually being reserved." Sarcastic comments as such appear more frequently under videos implicitly unveiling the dark underbelly of China, ranging from the chained woman to bank customers beaten up by an unidentified mob to the bus crash killing 27 people who were forced to be transported to a Covid quarantine facility. The incessant government-led tragedies and repressions have made more people realize that western media such as BBC, once intentionally demonized by the Chinese government, is an outlet they are now in desperate need of.
Caught between the endless nationalist frenzy and the grimmer reality, more Chinese people are recalibrating their lives in accordance with the international standard. They begin to realize that they are exposed to issues of human rights more closely than they ever thought. Due to their quarantine experiences, they can relate to Uyghurs incarcerated in "education camps". Because of their desperation for food, they can feel the hopelessness felt by those migrant workers who were brutally evicted in that bitter winter. "Even prisoners of war are treated better under Geneva Convention!" Exclamations as such highlight the ongoing transition from hollow nationalism to humanistic internationalism in the Chinese society.
The Chinese government seems to forget the old Chinese wisdom that "things will develop in the opposite direction when they become extreme." The higher nationalism rises, the harder it eventually falls. It was true for Germany, Italy, and Japan during the WWII and all the other governments attempting to exploit nationalism in history. China's veneer of the "Great Wall of Steel" buttressed by the top-down nationalism is faltering and the bottom-up internationalism is spreading. The Chinese government may never know why their grand strategy of nationalism would ultimately fail, just as they never know that Japan has spent decades preparing for their victory over Germany.
China's Manifestation of Geoeconomics & BRI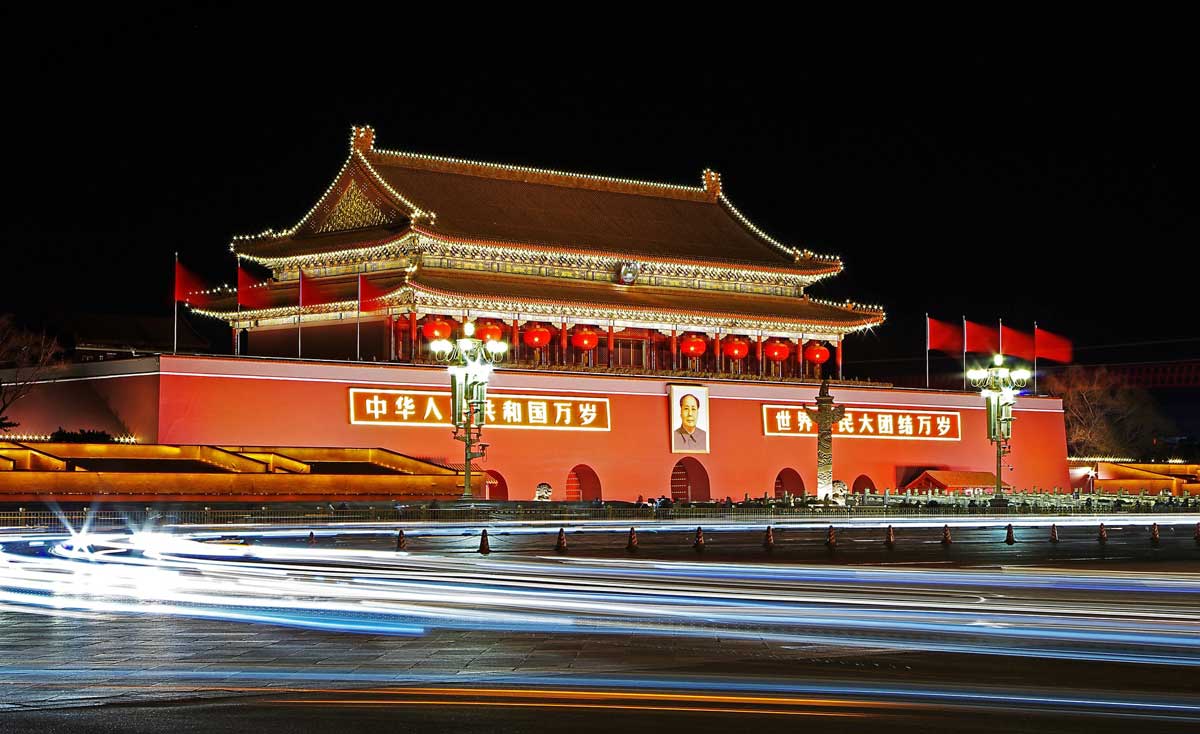 China in an unprecedented space of time has emerged as the second largest economy in the world and is exerting a form of 'geoeconomics' influence that is transforming the nature of international relations in the 21st century. Through this remarkable achievement, China has enticed so much attention in the world and international actors are curious about what Chinese leadership intends to do with its growing power and economic leverage.
China's Belt & Road Initiative is one of the key manifestations of China's goal to re-establish the fabled 'Silk Route' which historically had an important expression in China's long-standing economic significance in Asia. In the context of long-run economic restructuring, an expanding material geoeconomics influence, and the development of a more self-confident and externally oriented policy agenda, it is no coincidence, that China's leaders, especially Xi Jinping, have been talking about this possibility which potentially incorporates direct and indirect sources of influence.
BRI is a transcontinental long-term policy and investment program and a global initiative aimed at infrastructure development and acceleration of the economic integration of countries along the historic Silk Road with a prime focus on Asia, Eastern Europe, Eastern Africa, and the Middle East- a region of great significance in terms of emerging markets. The Belt Road Initiative was unveiled by Chinese president Xi Jinping in 2013 and was initially known as One Belt One Road till 2016. According to the official data, as of March 2022, 146 countries and 32 international organizations have taken part in the Initiative through a Memorandum of Understanding (MoU), representing more than a third of the world`s GDP and two-thirds of the world`s population altogether.
BRI was officially launched to achieve five major goals including policy coordination, infrastructure, trade, financial integration, and people-to-people cooperation. China, via the 21st-century Maritime Silk Road, is developing an inclusive, mutually open, balanced, and valuable economic cooperation framework aimed at regional integration and connectivity. In the early years of the BRI, eight whimsical trade routes were central to Beijing's ambitions of trade connectivity: six land-based economic corridors encompassing the "Silk Road Economic Belt" and two maritime trade routes containing the "21st Century Maritime Silk Road". The Chinese government departments: National Development and Reform Commission (NDRC) laid the action plans for these trade routes of BRI in 2015, in the "Vision and Actions" agenda.
The two principal aspects of the BRI constitute the 'Silk Road Economic Belt' (SREB) and the 'Maritime Silk Road' (MSR). MSR is designed primarily to effectively link and integrate the maritime states of Southeast and South Asia in particular whereas, SREB, on contrary, intends to re-establish and modernize traditional overland connections with Central and South Asia, connecting them to both China itself and ultimately to Europe. BRI combines new and old projects, covers an extensive geographic scope, and includes efforts to strengthen hard and soft infrastructure, and cultural ties. It envisages an integrated network of ports, railways, and roads, a development that will help consolidate China's place at the center of economic activity across much of Asia and Europe.
The initial stimulus for BRI was provided by the economic downturn in the face of the Global Financial crisis of 2008 in the West that provided China with a huge opportunity to come to the front and play a leading role in global economic development by bringing more countries into its economic orbit. Therefore, since BRI's launch in 2013, it has been serving Beijing's geopolitical and geoeconomic objectives by expanding China's influence around the globe. In its early years, Beijing sought to simply strengthen its ties with the governments abroad and gain a foothold as one of their key economic partner using the strategy of offering loans, investments, and summitry while avoiding confrontation with the US. Thus, China engaged diplomatically with the countries where the US was less-invested politically such as countries in Southeast Asia, South Asia, Central Asia, Latin America, and Sub-Saharan Africa and the economic corridors situated at the heart of BRI mainly traverse these regions. The economic corridor of Pakistan serves as the best example, signifying this approach of Beijing.
CPEC, the principal BRI in Pakistan, a mega project worth billions of dollars is not only an economic corridor or transit route for the Chinese market but includes infrastructure and energy projects, construction of modern transportation networks, industrialization, and the improvement of Gwadar Port which is the most operational port regarding oil and gas shipping lanes. Moreover, there is a range of proposed special economic zones that runs about 2700 km along the route from Kashgar, China's westernmost city, through central Pakistan to Gwadar port on Pakistan's southwest coast, with these projects mainly focused on boosting the economic performance of Pakistan making the country a regional economic hub.
Rationally speaking, BRI has the full potential to achieve considerable economic and political gains for China and many of them have been explicitly acknowledged in China's official policy communique, for example, the expansion of China's export markets, the reduction of trade frictions such as tariffs and transportation costs and the promotion of the Renminbi (RMB) as an international currency. China's growing economic stature has enabled it to transit from a grand strategy that merely sought its economic goals to one that benefits it to leverage its growing economic power in achieving unreachable foreign policy goals.
China's economic rise has also given China's leaders generally, and Xi, in particular, much greater potential agency. Chinese leaders are keen to use it to restore their former dominant status at the forefront of international diplomacy and great power politics and especially in its region which is widely supported by both the leadership of the PRC and by the population more generally. It cannot be denied that China's enhanced geo-economic influence and rising power are giving it an upper hand to pursue these ambitions much more rapidly that had hardly been possible a decade ago or two.
Though predictable implications and consequences of BRI cannot be fully judged its possible trajectory is already becoming clear. China has both the state capacity and the practical experience in making such a project a reality. It has both the material resource and the key agencies, such as the National Development and Reform Commission (NRDC), that have developed detailed plans for the successful implementation of specific aspects of the BRI. It is therefore important to emphasize that despite the shift to a more market-oriented economy, Beijing and its developmental agencies continues to play a major role in the overall coordination of economic development while projecting soft power in the form of geoeconomics.
Hollywood with Chinese Characteristics
Authors: Dr. Abhishek Srivastava and Ms. Shreyasi*
Cinemas are an effective tool to project soft power and influence communities at large. A number of Hollywood production-finance firms in the last decade have seen a major rise in Chinese investments. Some of the biggest Hollywood box office hits are backed by Yuan. To maximize profit off of the Chinese domestic movie consumption market, these movies either have elements of Chinese culture or they self-censor to appease the Chinese censorship authorities. A dominant explanation to this phenomenon is that China pursues a significant influence in the American culture by infiltrating Hollywood. Hollywood itself has, through its movies, exported American values since its inception. Any impact on this industry will consequently reflect on its movie consumers eventually.
China wears the global box office crown worth $7.3 billion and reigns as the biggest movie consumer market in the world. It bounced back from the pandemic slump of 2020 and turned twice the amount of revenue only 26% less than pre-pandemic numbers. During the pandemic movie theatres all over the world were shut down, literally zeroing down the movie theatre business. China due to its regime style, somehow managed to open up theatres to some extent and garner revenues.
China opened its domestic movie market for outside films only in the 1990's. The ever-growing domestic movie market China has made it a golden spot for foreign language films to get screen time and thereby huge returns. More and more Hollywood movies and especially blockbuster category movies are lining up to get a spot since Chinese authorities allow only 34 films per year quota to foreign language movies. This strategy along with the promise of money has resulted in Hollywood movies altering their plot, stories, scenes etc., to suite the regulations of the Chinese censorship authority. The censorship authority's aim is to induct Chinese values and promote their ideas through the Hollywood movies. Last 10 years has culminated into an intersection of free market and Chinese censorship. This is an unprecedented path whose outcome is very unpredictable.
Another strategy is the use of China's economic power to get into the American movie business and then trying to induct a cultural change. Los Angeles has a big presence of Chinese firms and conglomerates who have major or minor shares in big production houses or have co- financed individual movie projects. It is not only limited to production companies but theatre chains, distributing retails and public relations management companies are also being brought by Chinese firms.
Chinese Soft power and public diplomacy through movies
Joseph Nye coined the term soft power and further broadened the area of study to public diplomacy. Much of what he has written on soft power, tools used by the United States to exercise soft power is relevant even today. According to Nye, Hollywood in itself is the biggest soft power influencer of the United States. The power Hollywood movies have had on different countries through generations is incomparable.
According to Stanley Rosen, a professor of political science in University of South California and a specialist on politics in the People's Republic of China, even after spending $10 billion year in exercising soft power, China has not been able to compete with the U.S. Chinese soft power is much more involved in dealing with the domestic crowd. Much of the soft power is controlled by the state. This does not allow a natural spurt in soft power. Successful American soft power on the other hand has largely grown away from the clutches of the government. And this is what Chinese authorities are trying to bank on.
China in Hollywood
As explained before, the Chinese production house and firms exert control by buying up screen spaces. But movies themselves self-censor to appease the censorship board of China. The aim is to make it to the list of 34 movies which is allowed screen time in the domestic movie landscape. Chinese real-estate and entertainment conglomerate Dalian Wanda Group Co. has signed a deal for a majority stake in Legendary Entertainment that would value the U.S. film and television company at nearly $4 billion. Chinese internet giant Tencent Holdings bought 10% of Skydance Media, the Hollywood company behind movie Terminator. The valuation of the deal of the production company is at approximately $1.5 billion. As part of the arrangement, Tencent and Skydance will co-finance movies, TV shows and video game projects too.
Apart from the Chinese values, an instance which shows the Chinese government's good governance, foresight, China's technology boom, good standard of living are expected to be shown in the movie by the producers themselves. The production houses of these movies often have Chinese co-financiers who work to make the Chinese authority happy. Any image which shows the country in a bad light is frowned upon. In the disaster movie, 2012, humanity is saved because the Chinese government had the foresight to build the life-saving arcs. In Gravity, Sandra Bullock survives by getting herself to the Chinese Space Station which was shown to be the most advanced one.
The 2006 released book titled World War Z, a zombie apocalyptic horror novel written by American author Max Brooks was adapted in a 2013 movie of the same name by the Paramount pictures production. The original plot of the book is about a global pandemic in which people infected with the virus turns into a zombie. The virus origins or the patient zero as mentioned in the book is found in China but the movie adaptation refers to the source of the virus to be in Taiwan. This allowed the release of the movie in Chinese theatres.
In 2014, hacked Sony e-mails revealed that the original script of the movie PIXELS, which was released in 2015, called for blowing up of the Great Wall of China but finally in the movie, Taj Mahal of Agra is seen being blown up. This change was done with the hope that the movie could gain access to the Chinese theatre market. Blowing up of a national heritage site was not something the audience or the national film agencies of China would have appreciated. This incident is a classic example of American movie self- censoring themselves to gain access to a huge market, thereby ensuring a decent profit margin.
Understanding how important movies are in constructing imagery, the Chinese authorities make sure the country is represented in the fairest and best way possible. This includes hand picking visuals of the country in movies, curating dialogues, altering plots, storylines and characters, changing the way the people are represented in the movies. The censorship is so strong and rigid that certain words and cases are not allowed in the movies. Issues of homosexuality, democratic values and free spirit, rejection of authority, liberty and equal rights are certain areas which are a significant part of the Western cultural discourse. Nuances regarding these issues are often put up in public discourse through movies. But when such movies are presented to the Chinese censorship for approval, scenes representing these issues are straight away omitted. This is an attempt by the authority to isolate the local population from western cultural values. A prime example is the 2018 hit, Oscar awarded movie The Bohemian Rhapsody. The movie represented the life and times of Freddie Mercury, lead singer of the British music band The Queen and a well-known member of the LGBT community who died of AIDS. The movie's cut which was shown in Chinese theatres lacked certain sections of the cinema which talked about the lead singer's life as a homo sexual. This takes us again to Stanley Rosen's argument that a bigger chunk of Chinese soft power strategy is within its border for its own public. The country keeps her media in check by regulating movies, especially foreign ones.
The 1997 movie, Seven years in Tibet starring Brad Pitt, depicts China's controversial takeover of Tibet and the harsh Chinese rule in the country. Director Jean-Jacques Annaud and stars Brad Pitt and David Thewlis were allegedly banned from even entering China.
In the May month of 2021, actor John Cena apologised publicly on Chinese social media platform for referring Taiwan as a country. The production house of the movie, Universal pictures has a long-term co-financing deal with a Chinese entertainment company called the Perfect World Pictures. The movie is backed by Chinese money which made it mandatory for the actor to publicly apologise.
The sensitivity regarding Taiwan is so much that even public acknowledgement of the island nation as a country sparks outrage and objection by China. Tibet, Taiwan, Tiannamen square, Uighur province etc. are certain sensitive issues for the Chinese. The authority does not want any incident, in real life or in movies, to happen that could legitimise their existence, both amongst the domestic and the international audience.
China's sensitivity to Tibet could be seen in the 2016 hit movie Doctor Strange, part of the popular Marvel Cinematic Universe of the Marvel production house. The ethnicity of a major character was changed completely. In the original comic books, the Ancient one is a Tibetan character, and the studio that was making Doctor Strange changed it to a Celtic character. The movie went on to earn around $109 million in the country. Eliminating a Tibetan character is an attempt to remove the issue of Tibet from the minds of any average movie watcher.
One of the top three highest grossing films in the box office of 2022 is the movie Top Gun: Maverick, a sequel to the 1986 movie Top Gun. In the original 1986 movie, the central character of Tom Cruise's wears a jacket which went on to become a national rage in Northern America and consequently in more English language movie watching countries. The jacket on its back had a flag patch of US, Japan and Taiwan. In the trailer for the sequel released around two years back, Taiwan's flag, which the island country has used since 1949, was seen being replaced with an ambiguous patch. This self-censoring by the movie makers was somewhat expected by audience since the movie's co –producer, Paramount Pictures signed on Tencent, a Chinese tech firm to co-finance the movie. The Shenzhen-based conglomerate hoped to act as an "investor and co-marketer" of the film. But things turned out to be a different when the movie was released.
How receptive is the American movie industry and consumer?
The reaction of the American audience to the trailer, specifically to the changes made in the original jacket in the movie was extremely fierce. The aware audience has somehow grown a resentment towards artistic changes and additions made to American movies, done solely to appease the Chinese authorities. The makers of the movie sensed it and reverted to the original jacket which had the flag patch of Taiwan.
The case of Chinese authorities curating American movies is seen by Hollywood stakeholders as an attempt at altering culture and value system of the nation as well as the larger audience who are American movie watchers. Another matter of concern is the literal buying up of domestic movie production and distribution houses of America by big Chinese firms and conglomerates. A law has been introduced to the US Congress, that would regulate funding of these big American production house by foreign companies. In April 2020, Republican Ted Cruz introduced a bill titled "The Stopping Censorship, Restoring Integrity, Protecting Talkies Act" that the Texas Senator described as "cutting off Hollywood studios from assistance they receive from the Department of Defence if those studios censor their films for screening in China." The legislation, called the SCRIPT Act, was introduced in May and referred to the Committee on Homeland Security and Governmental Affairs. 2020 was also the time when tensions between the U. S. and China were at its peak and a probable trade war between the two countries was looming large.
Conclusion
Soft power is a long-term strategy which reaps benefit only in future. It's arduous, laborious and results might not be visible instantly, unlike hard power which yields outcomes almost as soon as it is used. But when it does, it is the most profitable and significant investment a country could make in terms of both time and money. China realised this way back in the 1970s, when it mended relations with the U.S. The country has come a long way since the days when Bruce Lee's movies were dubbed and rationalized to suit American and world audience. It is amazing to see how the world's most powerful movie industry plays tune to China's censorship authority's pipe.
However, Beijing's strategy of using money to implement soft power tactics has been unveiled. For a very long time this phenomenon was under wraps. Chinese firms pumping money in Hollywood production houses rose only post-2010 but it was done aggressively around 2015. When it comes to allowing foreign language movies to open in China, a limit of 34 movies have been posed. But these movies happen to be the biggest blockbusters of Hollywood, watched by a huge audience across globe. The impression these movies make is simply unimaginable. By censoring and planting favourable plot lines in movies, Chinese authorities intend to artificially manufacture of opinions. Off course, these opinions work in favour of the Chinese regime. This allows them to present to the world a narrative on issues close to Beijing's heart.
*Ms. Shreyasi Post graduate Student, School of International Studies, Jawaharlal Nehru University, New Delhi