The U.S. Might Finally Be Ready to Back Down, to Avoid WW III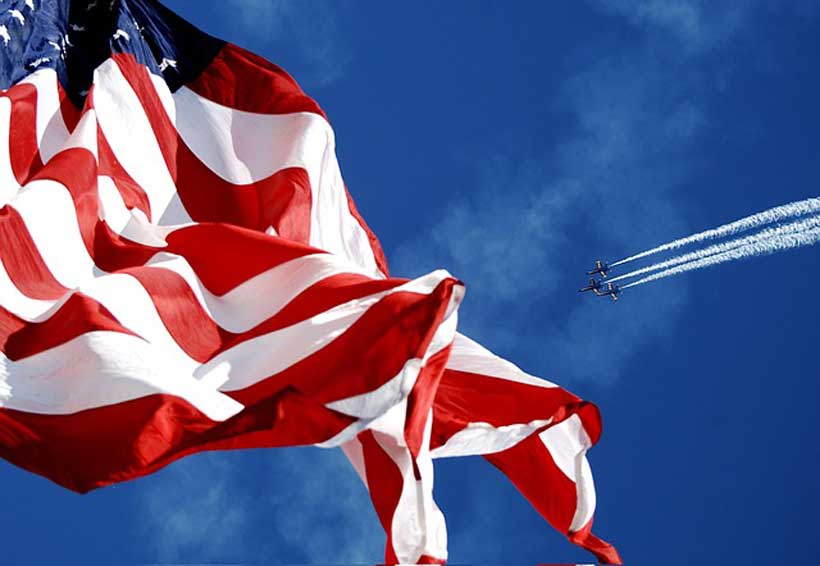 Recently, tensions have been rising between, on the one hand, America, and on the other, both Russia and China. A nuclear war that includes the United States would destroy the entire world, because it would be not only nuclear, but major-power nuclear, which would entail so many nuclear explosions (perhaps all within less than an hour), so that nuclear winter would extend over not only all of the northern hemisphere, but probably also over all of the southern hemisphere (though more slowly there). Unfortunately, no scientific study has been published analyzing what the result would be of such a war, but studies have been published of likely outcomes from minor-power nuclear wars, and the results have indicated nearly as catastrophic outcomes as I've summarily indicated here for a major-power nuclear war.
The culminating public event displaying that a U.S. backdown has occurred would be Biden's granting Putin's bottom-line red line (which, if not granted but instead crossed, would precipitate a Russian attack against the U.S.), committing the U.S. to never crossing that line, and this back-down would consist of a mutually accepted and implemented agreement regarding Ukraine and its two break-away regions (the currently independent Donbas, and Russian Crimea). In the case of China, Biden would also need to grant Xi's bottom-line red line, which would be for Biden publicly to accept the 28 February 1972 U.S.-China agreement called the "Shanghai Communique", in which the U.S. Government agreed with China to the promise and commitment that "The United States acknowledges that all Chinese on either side of the Taiwan Strait maintain there is but one China and that Taiwan is a part of China. The United States Government does not challenge that position. It reaffirms its interest in a peaceful settlement of the Taiwan question by the Chinese themselves." However, there would also need to be an addendum made to the Shanghai Communique, to the effect that if the Government of Taiwan refuses to publicly and officially acknowledge that it is part of China — no longer a colony of Japan, such as it had been during 1895-1945 (and it had been a province of China during 1683-1895), and also not a separate (i.e., independent) nation — then the United States will not oppose a militarily imposed restoration of Taiwan as being a Chinese province.
The Shanghai Communique goes considerably further than that, however, to commit the U.S. Government to never doing some other things that, during the past decade, the U.S. Government has increasingly blatantly violated (done); and, so, the three most crucial Shanghai Communique commitments regarding Taiwan will be specifically quoted here (and one of them has just been quoted but will be quoted again, in the context of the other two, so that readers may more clearly recognize the blatancy with which the U.S. Government has recently been violating the Shanghai Communique):
"the two sides agreed that countries, regardless of their social systems, should conduct their relations on the principles of respect for the sovereignty and territorial integrity of all states, nonaggression against other states, noninterference in the internal affairs of other states, equality and mutual benefit, and peaceful coexistence."
"Both sides are of the view that it would be against the interests of the peoples of the world for any major country to collude with another against other countries, or for major countries to divide up the world into spheres of interest."
"The U.S. side declared: The United States acknowledges that all Chinese on either side of the Taiwan Strait maintain there is but one China and that Taiwan is a part of China. The United States Government does not challenge that position. It reaffirms its interest in a peaceful settlement of the Taiwan question by the Chinese themselves. With this prospect in mind, it affirms the ultimate objective of the withdrawal of all U.S. forces and military installations from Taiwan."
For the United States to accept either of those two red lines — Russia's and/or China's — (i.e., to agree that the U.S. accepts it, and will not oppose it), would be for the U.S. to back down in order to avoid a WW III. In other words: it would display the U.S. Government's current decision that its #1 national-security goal isn't to expand its current empire, but to avoid any WW III (avoid any U.S. war against either Russia or China).
This now seems likely to happen regarding Russia's red line, as was indicated by Russia's RT News on October 13th, under the headline "Kremlin says US & Russia agree Ukraine must give Donbass special autonomous status". That would be Biden's granting compliance with Putin's bottom-line red line regarding Donbass. The next day, RT headlined "Strained relations between US & Russia could soon be on mend, Moscow says". It stated that, after meeting with Kremlin officials in Moscow, "Victoria [Nuland] took with her to Washington a rather long list of those issues that were identified by the Russian side for the need to resolve them as soon as possible." Nuland is the queen of the neoconservatives (or U.S. imperialists, or "super-hawks," or "MIC darlings"), and had been sent to Moscow in order to push as hard as possible to get concessions from Russia. She was previously instrumental in the 2014 U.S. coup against Ukraine that captured Ukraine for military training and aid, and potential inclusion in the EU and in NATO — which coup (that she principally organized) actually sparked the current active restoration of the U.S.-Russia Cold War. This is probably why Biden chose her for that assignment. (It's like sending a victim's torturerer to find out what what the victim needs.) Whether Biden will decide in accord with her recommendations is unknown. If he does, then he will be continuing with President Obama's plan (that she had designed) to ultimately place U.S. missiles on Ukraine's border with Russia, so as to achieve "Nuclear Primacy": the ability for the U.S. to destroy Moscow within less than ten minutes — too short a time for Russia to launch any retaliation. This would also indicate that China likewise is in severe jeopardy; it would warn China that it needs to presume the worst about the U.S. Government's intentions.
If the United States will not comply, then one possible result would be that Russia and China will, then, jointly, and publicly, announce that any invasion against either, will be dealt with as constituting an invasion against both.
On the other hand, if Biden caves regarding Russia, then China, too, would likewise be much safer. For him to cave would be for him to accept not only that Ukraine must comply with the Minsk accords regarding Donbass, and that Crimea (which the Soviet Union's dictator had arbitrarily transferred from Russia to Ukraine in 1954) is a province of Russia, but also that Taiwan is a province of China. (If Biden were to comply with Russia's demand but not with China's, then his subsequently invading China would almost certainly be met by Russian forces, and not only by Chinese ones, and thus America will likely experience yet another defeat — or else the entire world will, by means of a nuclear war between superpowers.) If he won't agree with at least those three requirements (red lines), then avoiding WW III will be unlikely, if not impossible. That refusal would indicate the U.S. Government's placing higher priority upon expanding yet further its empire, than upon avoiding a global nuclear war.
Neither Russia nor China will accept being a part of the U.S. empire. The question now is whether or not the U.S. Government will finally accept that fact. For it to do so would violate all U.S. international policy since FDR died on 12 April 1945. This would be a turning-point in world history — the apogee of the American empire, which was first imposed by Truman and Eisenhower (mainly via coups). But, so, too, would Biden's continuing forward with the Nuland-led Obama policy on Ukraine produce the apogee, which then would mean WW III (effectively, the end of human history). The American empire might end by the U.S. Government's accepting that it's downhill from here on, and the empire's gradually fading away. Or else, it will end with WW III. This is the choice that now faces Biden. That decision will probably come under this President — and maybe very soon.
On October 15th, the highly informed and extraordinarily honest analyst of geostrategic diplomatic affairs, Alexander Mercouris, headlined "Nuland's Moscow Trip Ends with Disagreement on All issues, Russia Considers Freezing Relations with US", and he provided an extensive description of the results from Nuland's negotiations this past week in Moscow with the Kremlin (and of the U.S. news-media's virtual blacking-out of even the fact that she was there — and the little U.S. coverage that there was, was mocking Russia, and presented nothing of what the Russian negotiators had said, but only what Russia's enemies were saying, such as "Apparently, Moscow's misogynists would rather not deal with a woman at all"). Mercouris's take on the matter was that Biden will likely continue doing what Nuland and other extreme neoconservatives against Russia want to be done. If Mercouris is correct, then we're now at the brink of WW III. But whether that war would start against Russia, or against China, one can only guess.
If this sounds crazy, WW I also started as being crazy, and the publics in the respective combatting countries were kept in the dark about everything except the propaganda. The publics overwhelmingly believe the propaganda, no matter how consistently it has subsequently become documented to have been based on lies. For example: this news-report is being simultaneously submitted to virtually all news-media in the U.S. and allied countries. Let's see how many of them publish it. After all: it's definitely not propaganda. Everything in it is documented via the links, all of which are to extraordinarily relevant and reliable sources. Propaganda does not do that. But few people even notice this. That's how imperialists routinely get away with mass-murders, such as in Iraq, Syria, and Ukraine.
U.S. has a vital interest in avoiding going to war for a lie
Last time, it was a U.S. president, George W. Bush, who dishonestly took America into a conflict, but that at least was against a weak Third World nation. The consequences were still disastrous: thousands dead and tens of thousands of wounded Americans and hundreds of thousands dead Iraqi civilians, trillions of dollars wasted, and a Middle East in flames.
But what Zelensky would do is much more serious, writes "The American Conservative". He called the Poland strike "a really significant escalation" requiring a response, even though the issue would have nothing to do with Ukraine had the missile been launched by Russia.
In this case, entry into the war could trigger a major conventional conflict highlighted by use of tactical nuclear weapons, or even the use of strategic nuclear strikes around the globe, from Russia to Europe to the U.S. That would be a catastrophic result for all concerned, including Ukraine.
But the missile was not from Russia, and the U.S. has a vital interest in avoiding going to war for a lie. Upbraiding Zelensky, as Biden apparently did, isn't enough.
This isn't the first unsettling surprise by Ukraine for Washington. While the attack on the Kerch Strait Bridge was legitimate, it could escalate the conflict in dangerous ways for the U.S. So too could strikes in border Russian regions near Belgorod, and the assassination of Daria Dugina, a Russian propagandist, not combatant.
If Ukraine were operating entirely on its own, such actions would be its business. However, it has succeeded beyond any expectation only because of allied, and especially U.S., support for the Ukrainian military.
Washington also should further open diplomatic channels with Moscow, as appears to be happening, at least to some degree, given reports of CIA Director Bill Burns meeting with his Russian counterpart last week. National Security Advisor Jake Sullivan and Defense Secretary Lloyd Austin have also engaged with Russia, but such conversations need to be broadened to discuss possible political accommodations.
The U.S. also needs to address the Europeans, especially its most fervent hawks, who tend to be among the most lightly armed.
For instance, the Baltic states — small nations with minimal armed forces and niggardly defense efforts for governments claiming to be under imminent threat of conquest — are regarded as the most likely to engage in "freelancing," as when Lithuania sought to block traffic between Kaliningrad and the rest of Russia. Everyone knew who would be ultimately stuck fighting the war that might result if Moscow's forces had decided to shoot their way through, and it wasn't Vilnius.
It is easy to sacrifice someone else's lives and money, which is essentially what most U.S. "allies" believe is their role in both bilateral and multilateral security partnerships. Washington submissively agrees to defend them, as is its duty; they generously agree to be defended, as is their right. That relationship is no longer sustainable.
America's foreign aid should be tailored to American interests, and Washington should rethink what has become an increasingly dangerous almost "all-in" proxy war against Russia.
The U.S. should scale back military aid to Kiev, and especially Europe.
Operating as Europe's patsy is a serious problem, even in peace.
The time for the Europeans to take their defense seriously is long overdue. But that will happen only when Washington stops doing everything for them. America's military remain busy around the world. The Europeans should secure their own continent, relieving the U.S. of at least one needless military responsibility.
Zelensky's misleading missile gambit reinforces the necessity of a change in course for Washington.
Thanksgiving, The World Cup and Sports Celebrities
Forty-six million turkeys surrender their lives so Americans can celebrate Thanksgiving. It is an occasion where traditionally families gather together for a scrumptious meal of turkey and trimmings, numerous side dishes and pumpkin pie, followed by … college football on TV — that is American football, a game somewhat similar to rugby.
The holiday is meant to commemorate the first Thanksgiving when the pilgrims who ventured to America gave thanks for a good harvest. It was a time when a poor harvest could have meant famine in winter. Never now in our sophisticated world where we import grapes from the southern hemisphere (Chile) for consumption in winter and many fruits are available year round.
This year there is the added entertainment of the soccer World Cup in Qatar, being played out in eight purpose-built stadiums, seven new and one refurbished. Most will be converted for other uses after the event, a change from the past.
The US now has a team that held England, where the game was invented, to a draw. The favorites remain the Latin American powerhouses like Brazil and Argentina but the Europeans can on occasion pull off a surprise.
Why certain games are popular in one country and not another is difficult to explain. India and China, the world's most populous countries, are absent at the World Cup. On the other hand, India is a powerhouse in another British game: cricket. And China remains a top performer at the Olympics.
The crowd turning out for cricket matches, particularly between arch rivals India and Pakistan remain unmatched by other sports played there, even field hockey where the two countries have also been fairly successful.
Leveraging sports celebrity into a political career is also possible but success on the cricket pitch may not always be transferred to administrative competence. Imran Khan's innings as prime minister led to members of his own party defecting, and ended when he lost his parliamentary majority.
Still attracting large crowds of supporters who are entertained at his rallies before he himself appears, he is asking his supporters to march to the capital — echoes of another leader this time in the US, Donald Trump, who has just announced a bid for re-election.
Meanwhile, Imran Khan has been secretly recorded planning illegal tactics and barred from holding political office by the courts in Pakistan. Exactly how he plans to rule if his party or coalition were to win is not clear — by proxy perhaps.
If all this is not enough, he has become notorious for doing U-turns on policy leaving his party members and supporters scrambling in his wake — a reminder if ever there was of the old Chinese curse: "May you live in interesting times."
Ron Paul: Biden Administration accept that it has a "Zelensky problem"
"Last week the world stood on the very edge of a nuclear war, as Ukraine's US-funded president, Vladimir Zelensky, urged NATO military action over a missile that landed on Polish soil."
This is a comment from the prominent American political leader Ronald Ernest Paul was for many years the member of the U.S. House of Representatives from Texas. Three times he sought the Presidency of the United States: once as the Libertarian Party nominee and twice as a candidate for the Republican Party. He continues in his comment:
"But there was a problem. The missile was fired from Ukraine – likely an accident in the fog of war. Was it actually a Russian missile, of course, that might mean World War III.
'While Zelensky has been treated as a saint by the US media, the Biden Administration, and both parties in Congress, something unprecedented happened this time: the Biden Administration pushed back. According to press reports, several Zelensky calls to Biden or senior Biden Staff went unanswered.
'The Biden Administration went on to publicly dispute Zelensky's continued insistence that Russia shot missiles into NATO-Member Poland. After two days of Washington opposition to his claims, Zelensky finally, sort of, backed down.
'We've heard rumors of President Biden's frustration over Zelensky's endless begging and ingratitude for the 60 or so billion dollars doled out to him by the US government, but this is the clearest public example of the Biden Administration's acceptance that it has a "Zelensky problem."
'Zelensky must have understood that Washington and Brussels knew it was not a Russian missile.
'Considering the vast intelligence capabilities of the US in that war zone, it is likely the US government knew in real time that the missiles were not Russian. For Zelensky to claim otherwise seemed almost unhinged. And for what seems like the first time, Washington noticed.
'As a result, there has been a minor – but hopefully growing – revolt among conservatives in Washington over this dangerous episode. Georgia Rep. Marjorie Taylor-Greene introduced legislation demanding an audit of the tens of billions of dollars shipped to Ukraine – with perhaps $50 billion more in the pipeline.
'When the Ukraine war hysteria finally dies down – as the Covid hysteria died down before it – it will become obvious to vastly more Americans what an absolute fiasco this whole thing has been," writes Ron Paul.
International Affairs