Reducing industrial pollution in the Niger River Basin
The Niger River is the third-longest river in Africa, running for 4,180 km (2,600 miles) from its source in south-eastern Guinea, through Mali, Niger and Nigeria, before discharging via the Niger Delta into the Gulf of Guinea in the Atlantic Ocean. Tributaries that run through a further five countries feed into the mighty Niger.
Hundreds of millions of people in West Africa depend on the river and its tributaries, for drinking water, for fish to eat, for irrigation to grow crops, for use in productive processes, and for hydroelectric power.
The health of the Niger River Basin is vitally important for the people and for the environment of West Africa. But this health is endangered by land degradation, pollution, loss of biodiversity, invading aquatic vegetal species and climate change.
To both assess and address these environmental issues, a Global Environment Facility (GEF)-funded project has brought together international, regional and national entities to work on integrated water resources management for the benefit of communities and the resilience of ecosystems. (Project details can be found here.)
One part of the early project research found that as the Niger River passes through Tembakounda, Bamako, Gao, Niamey, Lokoja and Onithsa – major trading, agro-processing and industrial cities – wastewater and other polluting substances are discharged directly into the river, often without consideration for the environment. National governments of the countries which the river runs through are either unable to deal with the accumulated environmental problems and/or are ineffective at preventing, regulating, reducing and managing pollution from industrial activities.
For this reason, one component of the GEF project, implemented by the United Nations Industrial Development Organization (UNIDO), will facilitate the Transfer of Environmentally Sound Technology (TEST) to reduce wastewater discharges and pollution loads into the Niger River.
Despite the limitations on travel resulting from measures to halt the spread of the coronavirus, in August this year, UNIDO successfully identified and engaged with 19 pilot enterprises in various sectors, including pharmaceuticals, mining and agribusiness, operating in 'pollution hotspots' in the countries of the Niger River Basin. This number exceeds the original target of one enterprise per country.
UNIDO experts are now introducing and sharing the Transfer of Environmentally Sound Technology (TEST) methodology with the pilot enterprises. In essence, this will mean the application of a set of tools including Resource Efficient and Cleaner Production, Environmental Management Systems, and Environmental Management Accounting, which will lead to the adoption of best practices, new skills and a new management culture.
Armed with these tools, the enterprises will be able to reduce product costs and increase productivity, while reducing the adverse environmental consequences of their operations. An awareness-raising campaign will be carried out so that the demonstration effect resonates across the Niger River Basin, prompting other enterprises to follow suit.
Education Must Come First in Cameroon: Yasmine Sherif calls for an end to attacks on schools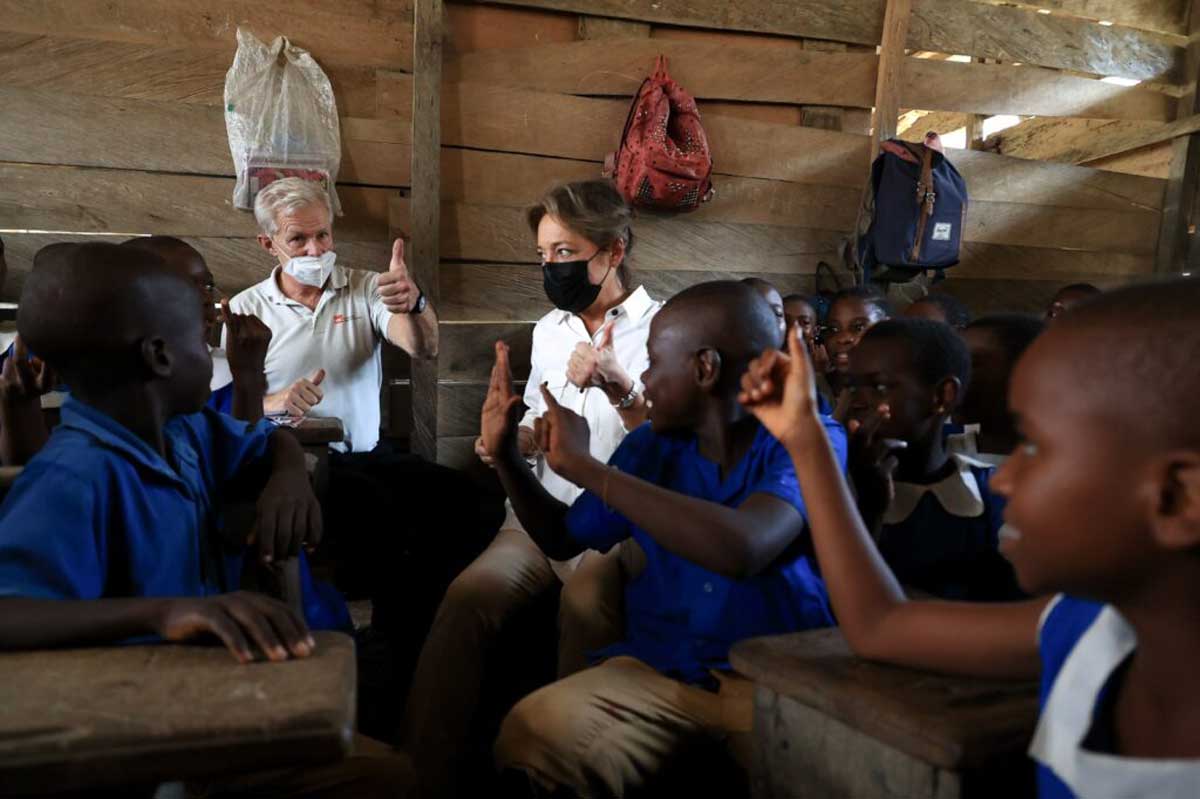 The future of humanity hangs in the balance. Acute threats of conflict, COVID-19, climate change, poverty, displacement, hunger and other factors are pushing millions more people – with children the most vulnerable and hardest hit – to the edge in humanitarian crises around the world.
We can save humanity from these vast interconnected crises, including at the humanitarian-development nexus where humanitarian assistance delivery and long-term development assistance provision overlap. The answer is education.
On a recent mission to Cameroon with the Secretary General of the Norwegian Refugee Council, Jan Egeland, I saw firsthand the impact these combined destructive forces are having on children living on the frontlines of one of Africa's forgotten crises.
Today in Cameroon, over 700,000 children are out of school. If this alone were not bad enough, we are also witnessing truly horrific attacks on schools, kidnappings, sexual assault, recruitment into armed groups and other grave violations against children.
Just two weeks ago, four students and a teacher were killed in an attack in Cameroon. In a separate heinous incident, one girl had her fingers viciously chopped off just for trying to go to school, according to UNOCHA.
End Attacks on Schools
Children are not targets. Teachers are not targets. Schools are not targets. These senseless attacks on basic human rights – and on our collective humanity – must stop immediately. Respect for human rights and adherence to the principles of international humanitarian law must be reinforced.
Nations around the world need to sign on to the Safe Schools Declaration and commit to its principles that ensure every girl, every boy and every teacher has the right to go to school without fear of violence or attacks.
Education is the most solid foundation upon which we will build a more peaceful, more prosperous society, not just in Cameroon and neighboring countries, but across the world.
Think about the economic case for investment. Every dollar spent on girls' education has the potential to generate a general return of $2.80, according to recent analysis from our partners Plan International. This could boost GDP in developing countries by 10% over the next ten years. This means less poverty, less hunger and less violence.
The Climate Crisis
From our visits with government partners, students and local leaders in Cameroon, it became very clear that the climate crisis is also a major factor. According to UNHCR, climate change is fueling clashes and triggering displacements as people fight over dwindling water supplies and droughts disrupt lives and livelihoods.
140 million people are expected to be displaced by climate change by 2050 across South Asia, sub-Saharan Africa and Latin America. Girls are especially vulnerable. According to the Malala Fund, 12.5 million girls will miss out on an education every year if we do nothing about the climate crisis.
As people battle over scarce resources and flee record-breaking temperatures and droughts, children and adolescents are being left behind.
Education is key in responding to the climate crisis. Educated children build resilient economies and societies. They have higher earning potential. They build strong institutions and governance – the essential components for low-carbon climate-resilient development.
Without 12 years of education, we will never reach our goals of keeping the global temperature rise below 1.5 degrees. Investments in education are investments in people, communities, countries and our planet.
Girls First
Across all of Education Cannot Wait's investments, we are putting girls first. In all, girls account for approximately 60% of beneficiaries for our multi-year investments.
For girls in Cameroon, this means a chance to attend school for the first time. It means a chance to become a doctor instead of a child bride. It means protection from rape and assault.
Our Humanitarian Call to Action in Cameroon
We can no longer turn a blind eye when innocent little girls have their fingers chopped off simply because they want to learn to read. We are better than this. This is our human case for investment in education.
In Cameroon, Education Cannot Wait will be contributing US$25 million toward a new multi-year educational response that will launch next year. We need an additional US$50 million in immediate support to fully fund the response, which will provide a quarter of a million children with the safety and opportunity of quality learning environments.
That's a quarter of a million children that can learn to read and learn to write. A quarter of a million children that can become leaders and doctors and teachers and poets. A quarter of a million children that can put down their weapons and come together to build a more peaceful, more prosperous society.
Our Global Movement
Armed conflicts, forced displacement and climate-induced disasters have pushed more than 128 million children out of school; further exacerbated by the ongoing COVID-19 pandemic. These children have an inherent human right to 12 years of safe, quality education.
Education Cannot Wait, along with key partners such as the Norwegian Refugee Council, are calling on world leaders to urgently mobilize US$1 billion in immediate relief. We call on the private sector and the world's billionaires to also get involved, contribute and help make an immeasurable difference in the lives of the world's most vulnerable children.
With these expanded resources, we will reach millions of children with the power, hope and opportunity of an education. The lives of crisis-affected children worldwide, including those in Cameroon, depend on it. Our humanity depends on it.
Gender Equality at the Expense of Democracy in Africa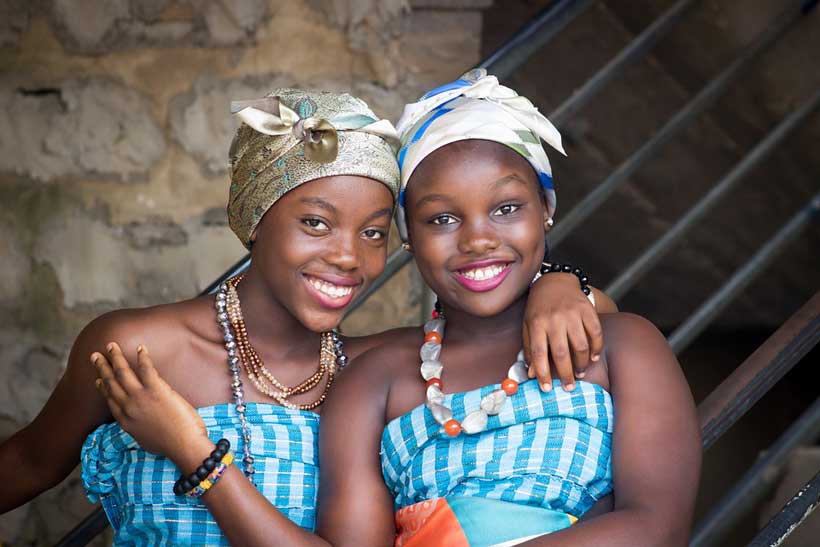 At a first glance, the Transitional Charter released by the Comité national du rassemblement et du développement (CNRD), the junta that led a military coup in Guinea in September, seems like a small win for Guinean women. The charter stipulates that the National Transitional Council must be composed of at least 30% women members. This would constitute notable progress in political representation for Guinean women. Despite a May 2019 law mandating that parties submit electoral lists with equal men and women candidates, women won less than 17% of seats in Guinea's National Assembly in the March 2020 elections.
However, such gender initiatives cannot be analyzed in a vacuum. While the CNRD's resolve to include women in Guinea's transition is laudable, it should not distract from the patently undemocratic direction the junta has taken the country. This will ultimately produce worse outcomes for women that a quota cannot offset. The rights of Guinean women will be better protected and promoted under a strong, well-entrenched, citizen-centered democracy than by any other form of government, even one that is gender inclusive.
The CNRD's strategy is not new – leaders often promote gender initiatives as a tool to gain goodwill from the international community and to temper criticism of democratic backsliding or authoritarianism. The conflation of gender equality with human rights and democratic norms and values allows authoritarian leaders to point to indications of women's political representation as evidence of democracy. This placates potential critics while they silence detractors, rig elections, and consolidate power.
The archetype of this practice is Rwanda, where President Paul Kagame's actions over his 21 years in power have garnered the country praise as a "feminist fantasy." Yet while Kagame receives praise for moves like appointing a 52 percent female cabinet, his government is cracking down on opposition and dissent, including the arrest of Diane Rwigara, a vocal critic of Kagame's who was disqualified from running in the 2017 presidential election.
Even Rwanda's 62 percent female Chamber of Deputies, a much-cited data point on a continent where women hold an average of 25 percent of seats in national parliaments, has raised questions about the meaningful participation of women in politics. Rectifying historically-entrenched inequalities is not as simple as "add women and stir." In governance systems where ruling parties hold considerable power, they often manipulate gender quotas and reserved seats to further consolidate power by rewarding women party members and sympathizers who will support and push through reforms that allow for further repression.
Further examples dot the continent. Beninese President Patrice Talon has recently led a series of legal initiatives on women's rights, including legalizing abortion, a first in West Africa. Talon also established the Institut national de la femme (National Institute for Women), put forth a bill on gender-based violence, and was re-elected in 2021 on a ticket with a woman vice president Mariam Chabi Talata, the first to be elected to the newly created position. In addition, reforms under Benin's 2019 constitution add 24 new seats to the National Assembly that will be reserved for women. This suite of reforms follows a hotly contested presidential election in a period of elevated political tension, during which critics including Reckya Madougou, opposition candidate, and Gariya Saka, leader of the women's group Les Mamans du Benin (the Mothers of Benin), were arrested and remain in detention. Cameroonian President Paul Biya has also made commitments to increase women's representation in Parliament, and Uganda's President Yoweri Museveni recently appointed women as Vice President and Prime Minister.
Women lead better lives under strong, consolidated democracies because democracies are better able to provide for citizens' needs and interests than other forms of government. Dictatorships are associated with worse civil, economic, and political rights than democracies. Military coups undermine political institutions, promote political violence, can lead to a militarization of the state and increased chances of civil conflict. Democracies experience greater economic growth due to enhanced quality of governance. Democracies ultimately produce better outcomes for women's rights, freedoms, and quality of life than do discrete, piecemeal measures like quotas imposed in undemocratic systems of government.
The CNRD's gender quota is a positive step, but it remains a quota imposed by a military junta who took power after deposing an elected president. Guinea and other African countries' international partners should not allow the expedient gender initiatives taken by these leaders to cloud their responses to concerning developments that subvert democratic norms and institutions. The Economic Community of West Africa States (ECOWAS), the African Union (AU), France, and other stakeholders must ensure that Guinea swiftly begins its return to democracy in order to safeguard the rights and freedoms of Guinean women.
Furthermore, Guinea's path forward must involve comprehensive and intersectional gender equality initiatives that go beyond designating a small percentage of positions for women. After all, an increase in the number of women in positions of power does not necessarily translate to improved respect for women's rights and freedoms. In addition, changing gender roles without also changing gender norms could result in backlash against the women who dare to challenge these restrictive norms.
The steps taken by the CNRD in Guinea and other African leaders show that international norms are changing with regard to women's rights. Governments, even non-democratic and authoritarian ones, recognize that they can gain legitimacy with the trappings of gender equality. The international community must ensure that this legitimacy is contingent on the full and equal participation of women in all aspects of public and private life.
China will donate 1 billion covid-19 vaccines to Africa
Chinese President Xi Jinping during his keynote speech, via video link, at the opening ceremony of the Eighth Ministerial Conference of the Forum on China-Africa Cooperation (FOCAC) on November 29, 2021 said that China would donate 1 billion vaccines to Africa (600 million directly and 400 million through other sources). Xi made this commitment at a time when global concerns with regard to the spread of the Omicron covid variant which originated in South Africa have risen. Many countries have suspended flights to Southern African nations — Botswana, Eswatini, Lesotho, Mozambique, Namibia, South Africa, Zimbabwe, Malawi, Angola and/or Zambia – while others have imposed severe travel restrictions. Restrictions have also been imposed by certain countries on travellers from other countries where omicron variant cases have been detected.
The Chinese President also said that China will assist Africa through medical and health projects and also send its medical personnel.
The WHO which has designated the omicron variant as one of 'concern' has also been consistently flagging the low rate of vaccination in Africa. Figures clearly reiterate this point. Last month, the WHO Chief Tedros Adhanom Ghebreyesus in a media briefing pointed out, that out of the over 7 billion vaccines administered globally, 10 countries have received 70%. The WHO Chief said that while globally 40% of the population has received vaccines in Africa only 6% have been administered both doses of the vaccine.
The South African President Cyril Ramaphosa also underscored the point with regard to vaccine inequity. Said the South African President:
'Instead of prohibiting travel, the rich countries of the world need to support the efforts of developing economies to access and to manufacture enough vaccine doses for their people without delay'
WHO had also been critical of developed countries for going ahead with booster doses, while the more vulnerable in poorer countries had not even received the initial doses. The WHO Chief flagged this point last month in his media briefing pointing out that :
'Every day, six times more boosters are administered globally than primary doses in low-income countries. It makes no sense to give boosters to healthy adults, or to vaccinate children, when health workers, older people, and other high-risk groups around the world are still awaiting their first dose'
China- US rivalry and Africa
China had earlier sold 136 million vaccines to Africa and committed to donating 19 million vaccines (of these 107 million have been delivered and nearly 12 million are being delivered by the Covax initiative). US President, Joe Biden had also announced that the US would donate 17 million doses of the Johnson and Johnson (J &J) vaccine to the African Union in October 2021, and the US Secretary of State Antony Blinken during his visit to the region discussed the need for ramping up local vaccination production sites in Africa.
In recent years, China's economic linkages with Africa have consistently grown. The China Daily while highlighting this point in an editorial stated:
'China has been Africa's largest trade partner for 12 years in a row, and China-Africa trade hit a historical high of $185.2 billion in the first nine months of this year, up 38.2 percent year-on-year, while its investment in Africa was $2.59 billion, up 9.9 percent, surpassing that in 2019 before the pandemic'
China is also the largest bilateral lender to the African continent as a whole. There are a number of countries, such as Kenya, Djibouti and Nigeria which whose debts vis-à-vis China have become unsustainable. As a consequence, a number of African countries have been renegotiating their debts with China (many countries such as Ethiopia and Ghana have been calling for debt cancellations). During his address on November 29, Xi said that China was ready to waive debts, and would also work towards greater job creation in the African continent.
While African countries have begun to realize the pitfalls of being excessively dependent upon China, they do not have any alternative as such.
Apart from flagging the threats of China's model of engagement with developing countries, the US and other countries have not been able to provide any tangible alternatives (US has sought to further increase its outreach vis-à-vis Africa in recent years, and it seeks to increase economic engagement under the umbrella of the Indo-Pacific) . The decision to impose travel bans on African countries by many developed nations has also not gone down well with Africa.
Important for the global community to work together
While a number of countries, not just the US and China, have been paying greater importance to Africa in recent years as a result of its strategic and economic importance, it is imperative for the global community to work collectively for addressing the issue of vaccine inequity and ensuring that a substantial percentage of Africa's percentage is vaccinated. It is important that developed countries realize that there is a need to focus on long term measures and understand that short term steps and knee jerk reactions such as travel bans on countries will not suffice.