Vaccination, Jobs, and Social Assistance are All Key to Reducing Poverty in Central Asia
As the pace of economic recovery picks up, countries in Central Asia have an opportunity to return to pre-pandemic levels of poverty reduction – if they put in place the right policies. This was the overall message shared by World Bank economists today at a regional online event "Overcoming the Pandemic and Ending Poverty in Central Asia".
In the early 2000s, Central Asian countries were among the world's best performers in poverty reduction. Starting in 2009, however, the pace of progress began to slow and even stagnated in some of the countries. The COVID-19 pandemic impacted a region already struggling to generate inclusive growth and end extreme poverty. Now in the second year of the pandemic, poverty rates in Central Asia are falling again, but with high inflation and low vaccination rates, the poor and the most vulnerable continue to suffer from food insecurity, uncertainty, and limited employment opportunities, especially for women.
"Central Asia is recovering from the first shocks of the pandemic, albeit in uneven ways," said Will Seitz, World Bank Senior Economist in Central Asia. "Migration and remittances, key drivers of poverty reduction in the Kyrgyz Republic, Tajikistan, and Uzbekistan, are quickly returning to 2019 levels. Labor markets are also recovering, and work disruptions are much less common. However, the region is yet to get on a stable poverty reduction path."
Among policy priorities to reduce poverty, the World Bank is focused on three key areas: widespread vaccination, increasing employment and wages, and strengthening social assistance programs to support the most vulnerable. To support labor market recovery, the World Bank economists outlined short-term and medium-term measures, including the need to invest in green jobs and encouraging the creation and growth of firms.
It was also stressed that employment alone will not address all drivers of poverty, and strong safety nets are essential to protect the most vulnerable. Compared with other middle-income countries, Central Asian governments typically provide smaller shares of their populations with social assistance.
"Along with ensuring fair, broad access to effective and safe COVID-19 vaccines, Central Asian countries need to urgently address vaccination hesitancy, as it threatens to slow down the recovery," said Tatiana Proskuryakova, World Bank Regional Director for Central Asia. "For every million people vaccinated, global GDP recovers on average nearly $8 billion. We are expecting advanced economies with relatively high vaccination rates to demonstrate much better growth rates than developing economies with low vaccination rates."
Among the main reasons behind vaccine hesitancy in Central Asian countries are worries about vaccine contraindication and safety. While people with pre-existing health conditions in other countries are usually prioritized for vaccination, in the Central Asia region they are more likely to be hesitant to get vaccinated. Providing the public with accurate information on the safety of vaccines and encouraging people with pre-existing health conditions to be vaccinated may help address hesitancy issues.
World Bank Group and Azerbaijan Sign Agreement to Strengthen Partnership
The Government of the Republic of Azerbaijan and the World Bank Group signed today an Agreement on Establishing and Operation of Offices in Azerbaijan.
The Agreement was signed by Minister of Finance Samir Sharifov, on behalf of the Republic of Azerbaijan, and World Bank Vice President for Europe and Central Asia Anna Bjerde, on behalf of the World Bank Group. Prime Minister of Azerbaijan Ali Asadov and Governor of the Central Bank of Azerbaijan Elman Rustamov also took part in the signing event.
The signing of the new Establishment Agreement will greatly facilitate the work of the World Bank Group in Azerbaijan, including administration of its offices in Baku, to support joint efforts to achieve a green and resilient recovery through sustainable, inclusive and equitable growth.
"Our partnership with the World Bank has seen Azerbaijan's incredible transition from a lower-income country to a donor of the International Development Association, the part of the World Bank Group that helps the world's poorest countries," said Ali Asadov, Prime Minister of Azerbaijan. "This agreement will help augment these achievements."
The World Bank has financed over 50 projects, with total commitments of $4.4 billion, spanning many national development priorities, including building human capital, strengthening access to infrastructure, public services and jobs, investing in agricultural competitiveness and rural development, and supporting the livelihoods of internally displaced persons.
"We look forward to continuing to grow and develop our collaboration with the Government of Azerbaijan and to bringing the best experience and expertise the World Bank can offer in support of Azerbaijan's 2030 vision and development goals," said Anna Bjerde, World Bank Vice President for Europe and Central Asia.
As the largest global development institution focused on the private sector in emerging markets, IFC, a member of the World Bank Group, has been supporting the private sector in Azerbaijan and has invested around $850 million in the country, including mobilization.
"A vibrant private sector is crucial for economic growth. The signing of this agreement with Azerbaijan comes at a time when the country is taking steps to have the private sector drive economic diversification. IFC is committed to continue supporting sustainable growth in Azerbaijan by helping mobilize the power of the private sector," said Wiebke Schloemer, IFC's Acting Vice President for Europe, Latin America, and the Caribbean.
2022 will mark the 30th anniversary of Azerbaijan's membership in the World Bank.
ILO launches new tool on social dialogue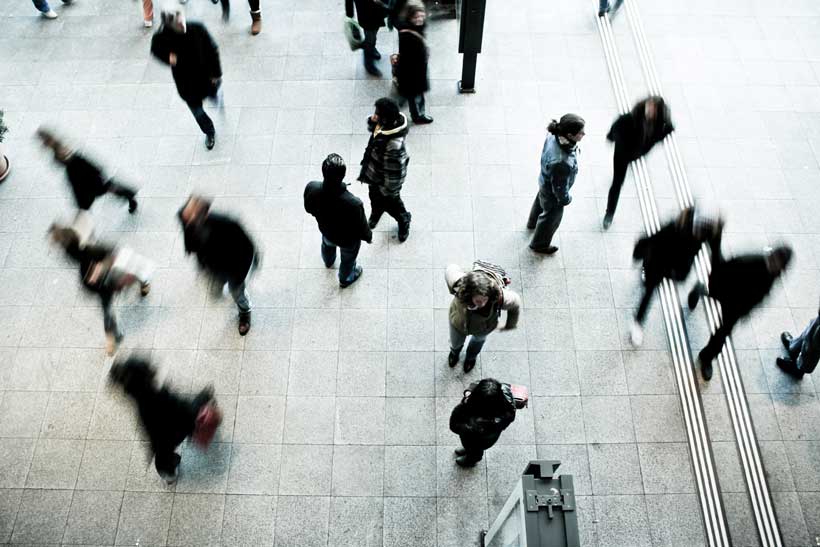 The ILO has launched a new tool to help its constituents enhance the effectiveness and inclusiveness of their national social dialogue institutions.

The tool was developed as part of the Plan of Action on social dialogue and tripartism (2019-2023) that was endorsed by the ILO Governing Body at its March 2019 session . The Plan also implements the resolution and conclusions on social dialogue of the International Labour Conference (ILC) held in June 2018 .

The self-assessment method for social dialogue institutions (SAM-SDI) guides the social dialogue actors – governments, employers' and workers' organizations – through a process that analyses the inclusiveness and effectiveness of their social dialogue institutions. Based on this analysis, they can devise and implement an action plan to increase the institution's impact on policy-making.

Social dialogue, based on respect for freedom of association and the right to effective collective bargaining, has a crucial role in designing policies to promote social justice and social and economic progress.

Social dialogue institutions have a key role to play in the achievement of the UN Sustainable Development Goals (SDGs), particularly SDG 16, which promotes peaceful and inclusive societies for sustainable development, access to justice for all and effective, accountable and inclusive institutions at all levels.

Social dialogue is also an essential component of SDG 8 , which promotes sustained, inclusive and sustainable economic growth, full and productive employment and decent work for all. It is also central to the achievement of SDG 5, on gender equality.

The SAM-SDI consists of six inter-linked steps. It is available online in English, French and Spanish, on a self-contained USB card and through an interactive e-Platform hosted by the ILO's International Training Centre.
OECD and Viet Nam sign MoU to deepen co-operation and support reforms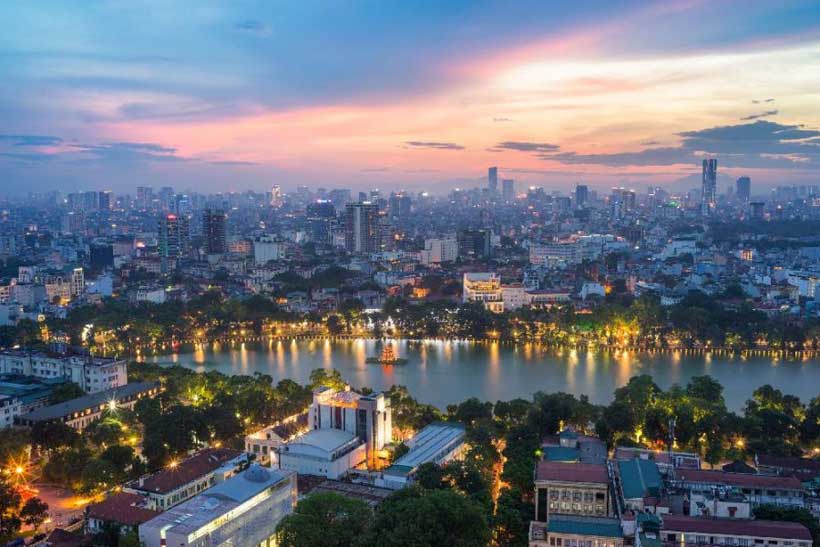 The OECD and the Government of Viet Nam today signed a Memorandum of Understanding (MoU) to strengthen co-operation over the next five years.
The MoU, the Organisation's first with Viet Nam, will frame future co-operation and pave the way for an eventual OECD Country Programme with Viet Nam. It was signed in Paris by OECD Secretary-General Mathias Cormann and Viet Nam Foreign Minister Bui Thanh Son in the presence of Pham Minh Chinh, Prime Minister of Viet Nam.
The MoU aims to support Viet Nam's reform efforts in areas where it is already working with the OECD, such as competition, investment, and tax policy. It will also support country-specific reports like the first OECD Economic Survey of Viet Nam, due in 2022, and can support the follow up of the OECD Clean Energy Finance and Investment Policy Review of Viet Nam, published earlier today.
The Review finds that Viet Nam has been successful in facilitating high levels of investment in clean energy in recent years. The rapid growth of the solar market, however, has resulted in challenges with integrating variable renewable generation into the grid and changes to renewable procurement mechanisms are emerging sources of investor uncertainty. Adapting standardised contracts to minimise investor risk perceptions would support greater flows of capital and reduce the cost of financing clean energy infrastructure. The Review also outlines recommendations to help Viet Nam mobilise finance and investment to turn the energy sector carbon neutral, a prerequisite to reach its pledge of net zero emissions by 2050, made at COP26 this month.
"The clean energy sector will play a crucial role in making Viet Nam's recovery sustainable and helping it to achieve its industrial targets," Mr Cormann said of the Review. "Effective clean energy policies are increasingly a source of comparative advantage to attract foreign direct investment, particularly in the manufacturing sector, as international companies seek to make their supply chains carbon neutral."