There Is No Business, Like Small Business: New Strategy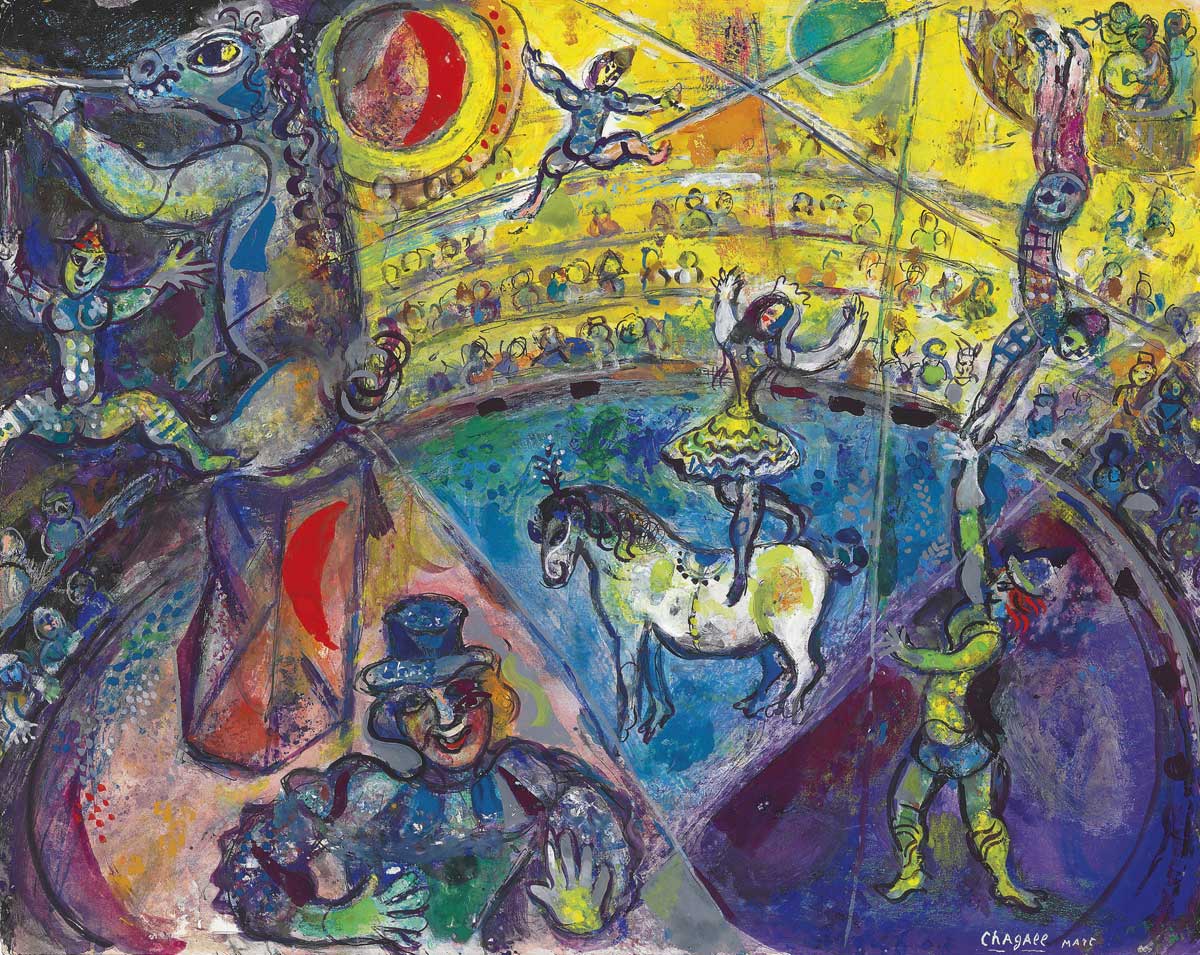 Once upon a time, all big businesses of the world were only small businesses. However, occasionally, when big businesses classified as too big to fail, it is the special status when they start failing their own nations, damaging common good, hurting humankind at large. This is when big business allowed to morph into a Godzilla to trample all over the governments and institutions and line them up as hostages. Study the rise and fall of the world's largest business empires of last century.
Now Showtime: There is no business, like small business, because the small business sector is not only a giant business, but also the biggest layer of the economy, largest contributor in kind to its nation, adding jobs, paying taxes and creating real value creation, while taking all the abuse and bureaucratic nonsense. Hence, post pandemic recovery will take no prisoners and harshly unleash economic challenges as mirror on the economic development competency and question national priorities. Here, no worries, as usual the big business will always take care of itself. Small business will be the only game left in town, something for the political leadership to cling on to and something for local trade groups to try to claim as success. The definitions on what is big and what is small are both on the table for honest evaluation and equally juxtaposed need a declaration on what business serves the economy of the nation and what business destroys the economies of nation.
New math of the post pandemic world clearly shakes down old mindsets. Unless national economic development leaders, trade groups and trade associations acquire proven entrepreneurial experiences, expertise and tactical battlefield capability at the very top and display a warrior mindset to upskill for global competitive excellence, they are just a dance party with water pistols. Entrepreneurialism is the real value creation driving force behind the economy and not a value manipulation exercise with some certificates. Any misunderstanding on such issues only creates shiny cities, surrounded by tent-cities. Study the global economic chaos and worklessness is creeping across the world.
The illusion of super big technology driving super global growth is another myth of crypto-tyrannies. The worshiping super magnanimous technologies, including Facebook engaged in stealing the future from the next generations, now manipulating data to divide and conquer elections and serving special agenda groups causing tribalism and global socio-economic damage. Study how the future routinely stolen in broad daylight by Social Media.
Mutation of economic thought: Why is creation of fake economies much easier; this is where zeros bought, sold and traded as real assets, everything multiplied, subtracted, divided but nothing adds up, there are no bottom-line totals, ever. When columns do not fit anywhere, like an abstract art on canvas, for the eye of the beholder they glow in the dark. Hence, cubism-finances and impressionist-economies, while on the other hand, real value creation economy is one of the hardest journeys,it isrealentrepreneurialism wrapped in integrity and solid hard day's work creating common good. The reason is that small medium businesses have lost trust in their government and major institutions, while they paint the economy as abstract art and print invisible unlimited money but SME only thrown in jail if they only photocopy a dollar bill. Covidians demand a new narrative on economic affairs and overall totals of budgets.
Unless trade groups of nations assembled and thanked profusely for their work done over the last century. Invited to join as new players, as this is now a new page for a new age and a new direction for a new digital future. Let meritocracy chart out the future of trade-groups; let vertical sectors build their own independent global age narratives to ride on entrepreneurial mindsets. When methodical agenda on simultaneous synchronization bring all key components under master plan tabled critical thinking and hardcore business experiences should lead. When vertical groups and all upskilling and reskilling features interact on digital platforms combined, eventually they will all see the light and most importantly learn the future of the global-age of digital commerce. Upskilling of all layers is critical so all grow together. Reskilling to create real value production is essential so it becomes a sustainable model.
With no room to spend another decade on some academic feasibility studies, organize a warrior team to undertake such mobilization developments. Such national mandates are often not new funding dependent rather execution starved and deployment hungry. Why shut down the electricity of the building and climb the skyscraper via the staircase. With the majority of nations locked up in an old mindset on digitization, today, they simply cannot zip up to the top floor, exhausted and breathless as they are climbing stairs and badly stuck on lower floors. Pandemic recovery is harsh. Fire the first person who says they need heavy new funding, fire the second person who says they are too busy to change. Change is a gift for free but for the right mindset.
The New Trends: National mobilization of entrepreneurialism will advance; small and medium businesses will grow, as they have no choice but to upskill innovative excellence and reskill for quality manufacturing of goods and services. Learn from Asia, study Africa, stop reading newspapers but the world maps, acquire new math from 'population-rich-nations', and expand collaborative alliances with the knowledge-rich-nations to reach global markets.
New Trends on Small Medium Business Economy:
The new math: why all over the world it is now attracting new entrepreneurs at rapid speed? Why are Covidians all over the world refusing high-rise, low pay, cubical-slavery and transforming to creative freedom, global-age access and hammocks. Today a USD $1000 investment in technology buys digital solutions, which were million dollars, a decade ago. Today, any micro-small-medium-enterprise capable of remote working models can save 90% of office and bureaucratic costs and suddenly operate like a mini-multi-national with little or no additional costs.
The new uplifts: How struggling economies are now exploring the "National Mobilization of Entrepreneurialism on Digital Platforms of Exportability Protocols" as alternate revolutionary thinking. Study how Africa model under Dr. Ameenah Gurib-Fakim is expanding and why the groups of western developed economies are so fearful of such a mega shift in thinking. Study Expothon on Google.
The new speed: If Agrarian age to industrial age took a millennia, while industrial age to computer age took a century, now from cyber-age to paperless, cash-less, office-less and work-less age it is almost knocking the door, just open and see. Is this the revenge of The Julian Calendar, time like a tsunami drowning us in our own depths of performance, challenging our lifelong learning and exposing our critical thinking forcing us to fathom the pace of change, swim or drown?
Time to study deeply, why forest fires always put out by creating more selected fires; therefore let government and bureaucracy stay where they are, while creating a far superior brand new meritocracy centric digital firefighting unit to act at the top and bring required results. The cost is a fraction of what routinely wasted 1000 times in lost and missed opportunities.
Time to appreciate, why is the fear of exposure of limited talent the number one fear of adapting digitizationas digital-divide is just a mental-divide.Why without digitization there is no economy and why it has taken decades?
Time to apply entrepreneurial mindset, why incentivizing all frontline management of all midsize business economic development and foreign investment attraction and export promotion bodies is a requirement of time? Observe the power of entrepreneurial mindset in the driver seat, deploy national mobilization of midsize economies, accept upskilling as a national mandate, and digitization as national pride.
Is there any authoritative leadership on entrepreneurialism present in the boardroom? No need to have chills, as mainly from Asia, there are some 500 million new entrepreneurs already on the march, therefore, no need to ask where are they headed but rather ask where your national entrepreneurialism is going? Study why entrepreneurialism is neither academic-born nor academic centric, why all most successful legendary founders that created earth shattering organizations were only the dropouts?
Is there a new realization or back to water pistol games? Not to be confused with academic courses on fixing Paper-Mache economies and already broken paperwork trails, chambers primarily focused on conflict resolutions, compliance regulations, and trade groups on taxation policy matters. Mobilization of small medium business economy is a tactical battlefield of advancements of an enterprise, as meritocracy is the nightmarish challenges for over 100 plus nations where majority high potential sectors are at standstill on such affairs. Surprisingly, such advancements are mostly not new funding hungry but mobilization starved. Observe the trail of silence. The empty shelves are not supply chain issues but symptoms of broken down economies. Economies are not cryptopia; they are about real value creation by the local small medium business forces to create local grassroots prosperity. The failure is not having the right mindsets.
Five things to watch for the year 2022: US election will surprise the world as it has the last two times. World economies tested, financially along with leadership competency levels. Big business will remain big and undisturbed. The Covidian will march for truth. Small medium business mobilization will further grow as a reliable answer to the economy and jobs.This is how humankind will crawl towards critical thinking.
The rest is easy
Blue Economy and the opening of new horizons in Bangladesh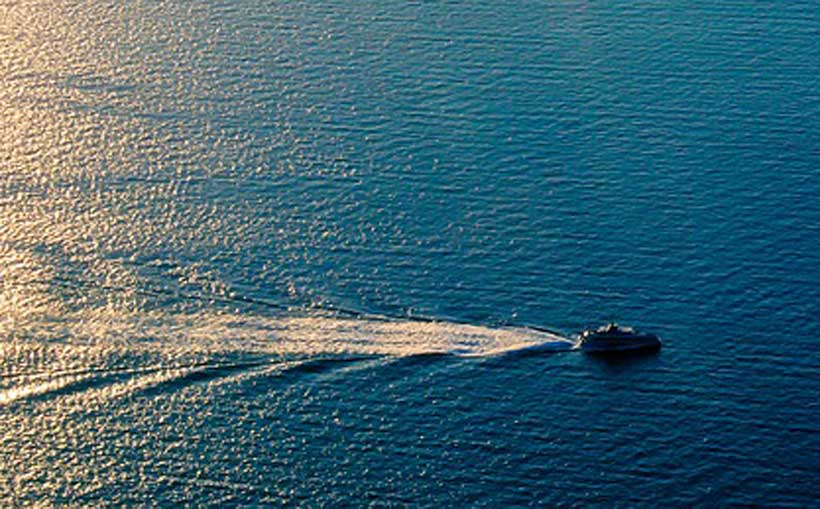 The sea is called the lungs of the earth. The land beneath the sea is a world full of diversity and abundance of life. Professor Gunter Pauli, an Australian citizen, gave the first idea of ​​the huge economic potential. In 2010, at the invitation of the United Nations, the idea of ​​formulating an environmentally friendly sustainable economic framework was expressed in his speech.
Blue economies are the water resources of the oceans, the resources of the oceans and the economies that surround the oceans. Blue Economy means the color of the sea is blue. That is why the sea-centric economy is called Blue Economy. The main components of Blue economy are mineral resources, water resources, transportation services, energy resources, tourism industry etc. The planned use and sustainable development of these will bring huge potential to the maritime economy. Like other countries in the world, Bangladesh will be able to use its marine resources for economic development.
Bangladesh has already established absolute sovereignty and sovereignty over 1,17,173 square km of waters from the International Court of Justice (ICJ) on March 14, 2012 over the dispute over the Bay of Bengal with Bangladesh and Myanmar through historic sea conquest. The mineral resources of the Bay of Bengal in the south of our country are not found in any other sea or bay in the world and it is said that whoever controls the Bay of Bengal will control the whole of South Asia. That is why the superpowers are trying to occupy the Bay of Bengal.
Blue Economy is becoming more and more popular in the world at present. By 2050, the world's population will be about 950 million. We have to lean towards sea resources as we are forced to provide food to this huge population. The developed nations of the world are already harnessing marine resources and increasing their economic growth. Ninety percent of Indonesia's national economy is dependent on the sea, and the government has already taken steps to ensure that, if implemented successfully, the value of resources extracted from the sea would be 10 times the budget. Australia currently earns 44 billion from their marine resources. Now the question is what are the future prospects of blue economy in the dark bay of maritime resources of Bangladesh, how will Bangladesh be able to create employment through blue economy and what will be the future economy of Bangladesh ??
There is a gulch like area in the Bay of Bengal in Bangladesh, which is about 6 km long and is known as a fish sanctuary. There are 450 species of fish, 337 species of snails and oysters, 6 species of turtles, 36 species of shrimps, 10 species of dolphins and 5 species of lobsters in the Bay of Bengal. These include the economic demand for snails, snails, shellfish, crabs, octopuses, and sharks, and are widely considered as food in many countries. There are also marine weeds, creepers, shrubs. Medicinal weeds from the Bay of Bengal are processed to make medicines for various diseases and among these weeds, Espirulina is the most valuable which is consumed as food in China, Japan and various European countries. It is possible to make different types of sauces, bitumen, etc. from marine fish with food, fish oil, which will result in employment and earn huge amount of foreign exchange. There is also a lot of demand for tuna fish in the Bay of Bengal.
According to the Bangladesh Atomic Energy Commission, the total mineral reserves in the beach sand are 4.4 million tons. Of this, the actual stock is 16 lakh 44 thousand tons. Out of 16 types of minerals in the Bay of Bengal, there is a possibility of extraction of 1 million tons of mineral sand in 13 places. Molybdenum, manganese, crust, copper, lead, zinc, sulfide are found in the deep sea floor and raw material clays of cement industry have been found 30 to 60 km deep in the bottom of the sea. Monazite is a very valuable substance in mineral sands and is used in atomic bombs and nuclear reactors. At the bottom of the Bay of Bengal there are ores called manganese edible, phosphorus deposits, polymetallic sulfide. These ores refine rare metals, including cobalt and lead, and can be used in shipbuilding and chemical plants. There are also gems, pearls, gold, silver, corals and other precious gems.
Precious metals uranium and thorium have been found in the deep and shallow seas of the Bay of Bengal. It is expected that 1-5 metric tons of salt will be exported if advanced technology is used in the production of good commercial salt along the coast. Black gold is found in Maheshkhali, Teknaf, Nijhum Island, Kuakata in Cox's Bazar which is affecting our economy.
There is darkness in the gas field in the Bay of Bengal. There are 200 trillion cubic feet of gas reserves in 23 blocks of the Bay of Bengal from which crores of rupees can be earned.
There is potential tourism industry around the Bay of Bengal. Various industries will be formed around this industry and there will be huge employment. Millions of tourists will flock to enjoy the natural beauty of the Bay of Bengal.
There is a possibility of increasing international trade through the Bay of Bengal. Bangladesh is already building international standard ships and exporting them abroad and at present Bangladesh is in the 3rd position in ship exports. The ship breaking industry is also gaining popularity in the world.
Businesses can be expanded locally and internationally through the resources extracted from the sea. The demand for local products in Cox's Bazar and Kuakata markets is high among tourists. Demand for this specialty has grown significantly as a result of recent corporate scandals.
The Blue Economy is not only the expansion of the ocean economy, but also the opening up of eco-friendly new horizons by mitigating the risks of climate change. In addition, the role of the sea in poverty alleviation, increase in capital flows, investment-friendly environmentally friendly infrastructure development, reduction of unemployment, job creation, elimination of regional and gender disparities and sustainable development is immense. About 80 percent of human food and livelihoods and world trade is handled by sea.
It is possible to implement the Blue economy by making proper use of the resources of the Bay of Bengal in Bangladesh. The Bay of Bengal is considered as the "mine of gems" of Bangladesh. The Bay of Bengal, the heart of South Asia, is of great commercial importance as it is easy to communicate with different countries. The Government of Bangladesh has already set up an "Oceanographic Research Institute" in Cox's Bazar district to take the Blue economy forward. Again, maritime economy has been given priority in the master plan of Bangladesh Delta Plan-2100. The Blue Economy Cell was formed in 2014. Therefore, with the proper utilization of the resources at the bottom of the Bay of Bengal, the wheel of Bangladesh's economy will turn and the future has bright aspects.
Fashion Week & Sustainability
Fashion is always fun and constantly evolving. Old fashion styles are still being popular and new trendy styles are being designed and distributed in the market every day. We can also see people wearing various types of fashion styles starting from business wear, casual, retro to streetwear, etc in everyday life. The personality and the culture reflect the fashion style of a person. Although we shouldn't judge the personality of a person based on the fashion style, the social status and personality of people can be perceived more or less from the way they style themselves like;" You are what you wear". Indeed, fashion plays a vital role in the culture, society as well as in economy. France, Italy, UK, and so on have been using fashion ad a soft power which is one of the essentials for economic growth.
The successful "Fashion Week" events from the fashion capitals and their influence on the current and upcoming fashion trends have proved the reputation of the fashion industry. The original fashion week which was initially named " Press Week" was started in New York City in 1943. Then, in 1984, London Fashion Week was organized by the British Fashion Council and became the first fashion show with live broadcasting. After that, the London Fashion week was followed by the Milan Fashion week arranged by the National Chamber for Italian Fashion which presented the luxurious Italian designer brands. In 1933, the French Fashion Federation organized the Paris Fashion Week which is famous for the "haute couture". Later the Miami Fashion Week was started in 1989, then discontinued and continued again in 2005. Unlike the other big four fashion weeks, the Miami Fashion week showcases the swimwear brands around the world and is usually held before the big four fashion week events.
Fashion Weeks are being held twice a year, usually in February and September, and divided into spring/summer and fall/winter to showcase seasonal collections. During the fashion week, London, New York City, Milan, Paris, and Miami which are regarded as the international fashion capitals, designers from famous luxury brands present their upcoming collections on the runway. The luxury brands also hire popular celebrities as brand ambassadors and attract buyers and fashionistas around the world. The fashion industry has a great impact on the economy. According to the statistics of Women's Wear Daily, the fashion week created a total of $887 million with approximately 232,000 participants in more than 500 shows. Fashion Weeks are concentrated on sustainability lately. Hence, in London Fashion Week for this season, designers combine sustainability to their collections. Moreover, In New York Fashion Week 2021, we can see the sustainable designs but still, there are criticisms evolving that event is not sustainable enough because not all designers follow sustainability aspects. Also, recent Milan Fashion had the latest designs from brands like Max Mara, Genny, and so on, which align with sustainable rules. Likewise, in Paris Fashion Week,brands like Chloe, Stella McCartney, etc present their designs align with the values of sustainability but other big-name brands can't able to integrate sustainable facts into their brands. Based on a recent McKinsey report, the fashion show which lasts for 10 to 15 minutes costs around $1 million. But the number of profits from the fashion week exceeds that amount. According to Fashion United's calculations, New York Fashion Week, leading all the Fashion Weeks, earned 540 million euros per fashion week.
Although generating abundant profits, some brands are lacking to integrate sustainability and hence, the whole Fashion Week event couldn't shift towards sustainability. The brands are only focusing to maximize their profits. They constantly produce trendy fashions and attract the consumers to buy each and every latest product. Honestly, sustainability can increase the cost of production, so most brands couldn't shift to sustainable production. As a result, the brands neglect their impact on the environment such as carbon emissions, massive amount of water consumption, pollution of rivers and streams etc as well as their impacts on the society like labor exploitation etc.
However, the "Degrowth" theory which emphasizes on reduction of production, consumption and shifting the priority of the society based on sustainability seems to be usable for the brands to approach sustainability. Based on the degrowth, the lesser the production, the lesser the consumption. Sustainable products have better quality and long life which makes the consumers spend less on unnecessary purchases. On the other hand, designer brands also have limited products and are usually sold out before they create other seasonal collections. The quality of the designer brands has a great reputation and are useable for a long time. So, some might argue that they are different from fast fashion brands. In reality, the supply chain and source of raw materials of some designer brands are unknown and the companies don't even have transparency about the wages of the workers in the factories. Some brands even had a history of labor exploitation in their supply chain. For this reason, it is questionable that if sustainability and profitability coexist. Indeed, there are various ethical brands for instance; Stella McCartney, Levi's, Patagonia, and so on, that are committed to advocating for sustainability and produce eco-friendly products only.
Sustainability means "meeting the needs of the present without compromising the ability of future generations to meet their own needs". Thus, we have to take accountability to reduce environmental impacts while creating values according to the triple bottom line -people, planet, and profit. The fashion industry accounts for 2% of the global GDP and is one of the biggest industries globally. Being the growing industry, it has the responsibility for transparency and sustainability, thus, even all the famous Fashion Events around the world are trying to showcase sustainable fashion and influence the consumers. In addition, Fashion Events that are focused on sustainability have emerged in Asia as well as in ASEAN. Hence, ASEAN still has the best opportunity to create a 100% sustainable fashion industry globally.
An Uneven Recovery: the Impact of COVID-19 on Latin America and the Caribbean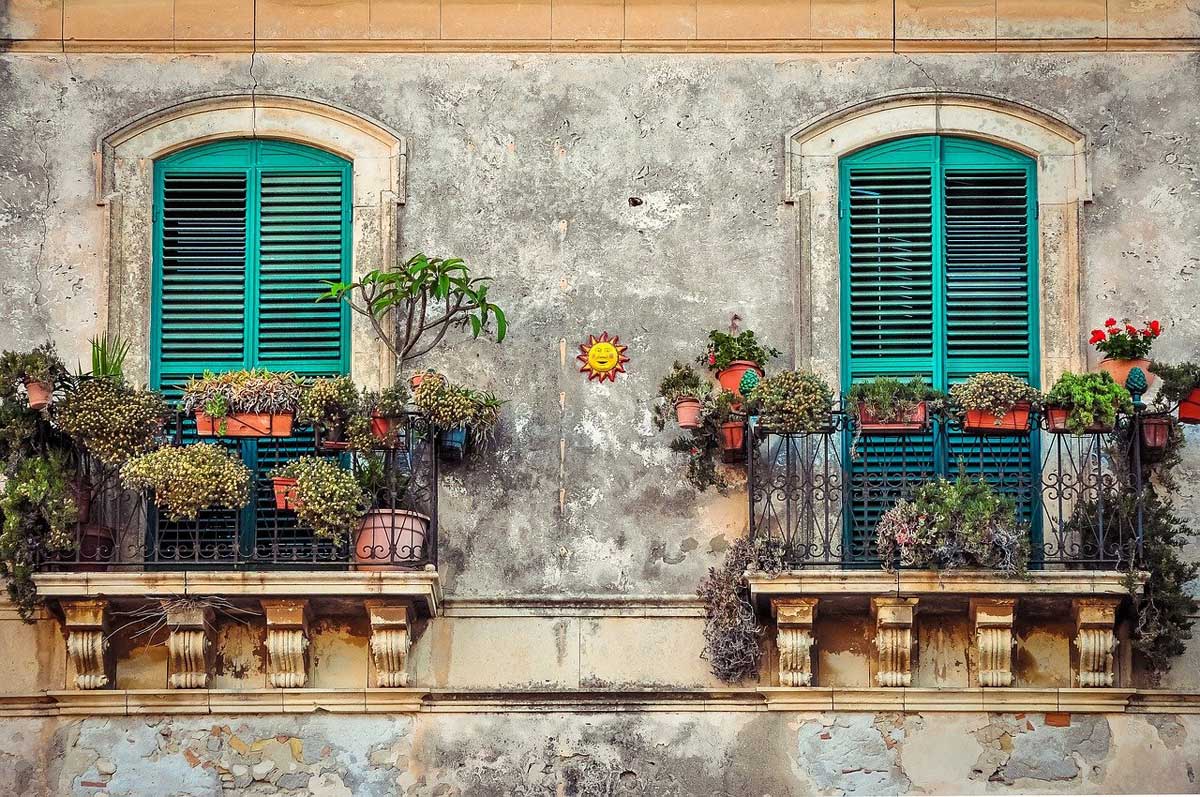 Employment rates in some Latin American and Caribbean countries have experienced a relative recovery, although in most, rates fall short of pre-pandemic levels. The quality of available jobs has also declined, as has the number of hours of paid work per week, according to data from a new survey by the World Bank and the United Nations Development Program (UNDP).
The High-frequency Phone Surveys, the second phase of which was implemented this year in 24 countries of the region, provides a snapshot of families' well-being and their perceptions regarding the crisis. The goal is to take the pulse of the region and measure the impacts of the pandemic in key areas such as the labor market, income and food security, gender equality, and household access to basic services, such as education, health (including the COVID-19 vaccine), Internet connectivity and digital finance. The survey took a representative sample of the population aged 18 and over with access to a telephone in each country.
"The COVID-19 pandemic underscored the pre-existing inequalities in the region, where the most vulnerable and poorest groups have been disproportionately affected," said Luis Felipe López-Calva, UNDP Regional Director for Latin America and the Caribbean. "This survey allows us to take the pulse of the region and propose evidence-based solutions."
"The pandemic severely impacted millions of families in the region," said Carlos Felipe Jaramillo, World Bank Vice-president for Latin America and the Caribbean. "These surveys we present today are crucial for obtaining current data on the scope of the crisis and for recommending informed measures to help improve the quality of life in our countries."
Survey results demonstrate that the crisis particularly affected women, both because of the stronger initial impact on them and their slower labor market recovery. Mothers of young children (aged 0 to 5 years) have been most affected. In fact, a year and a half after the onset of the crisis, women are twice as likely as men to be unemployed owing to the pandemic. This situation is exacerbated by an increase in women's household responsibilities, including supervision of children in remote education, and a higher incidence of mental health problems.
For the region as a whole, the employment rate stood at around 62 percent, almost 11 percentage points below the pre-pandemic level. Employment rates surpassed pre-crisis levels only in Guatemala, Nicaragua and El Salvador.
Moreover, formal employment fell 5.3 percent in the region while self-employment grew 5.7 percent, and the proportion of workers employed in small businesses (maximum of four workers) increased by 8 percent. These figures point to a deterioration in the quality of available employment. Even among the employed population, regional survey results identified a decrease in weekly hours of paid work, from 43 to 37, confirming this negative trend.
The survey data found that 28 percent of people employed before the pandemic lost their jobs, and more than half (17 percent) of those with a job before the pandemic have left the labor force. These impacts disproportionately affected women with young children: 40 percent of female workers over 18 with children aged 0 to 5 years lost their pre-pandemic job, compared to 39 percent of women in general and 18 percent of men.
The pandemic had a greater impact on less educated workers (both men and women). Thirty-five percent of those with a primary education or less lost their job during the pandemic, as did 28 percent of employees with a secondary education. Approximately 19 percent of individuals with a tertiary education became unemployed.
Survey data revealed that as a consequence of labor market setbacks, just over half of the households in the region have not yet managed to recover their pre-pandemic income levels. This situation occurred despite government efforts to help families through direct transfer programs and other benefits. Approximately 38 percent of survey respondents had received emergency cash transfers.
The survey demonstrated that food insecurity still affects 23.9 percent of households in Latin America and the Caribbean. This figure is almost double that reported by households prior to the pandemic — 12.8 percent. However, most countries have improved in this area with respect to the levels observed in June 2020.
Results also demonstrated that more than a year after the onset of the crisis, 86 percent of school-age children and youth receive some type of education (face-to-face or remote). However, figures vary widely across countries: in Guyana and Guatemala, it is 64 percent while in Peru and Chile, it reaches 95 and 97 percent, respectively. Additionally, education coverage falls below pre-pandemic levels in the countries surveyed. Just under a quarter of students in the region attended face-to-face classes.
Access to health services improved significantly. However, the percentage of unvaccinated people remains high in some countries. Eight percent of the regional population has not been vaccinated or is not willing to receive a vaccine. This percentage is especially high in the Caribbean: 60 percent in Haiti, 49 percent in Jamaica and 43 percent in Saint Lucia and Dominica.
Finally, according to the survey results, the use of mobile banking and online transactions (e-commerce) rose sharply during the pandemic. The use of digital payments also increased — currently, 26 percent of survey respondents said they used mobile wallets. The highest increases were among the rural population, the population over age 55 and those with low levels of education (primary or less).