Sustainable transport key to green energy shift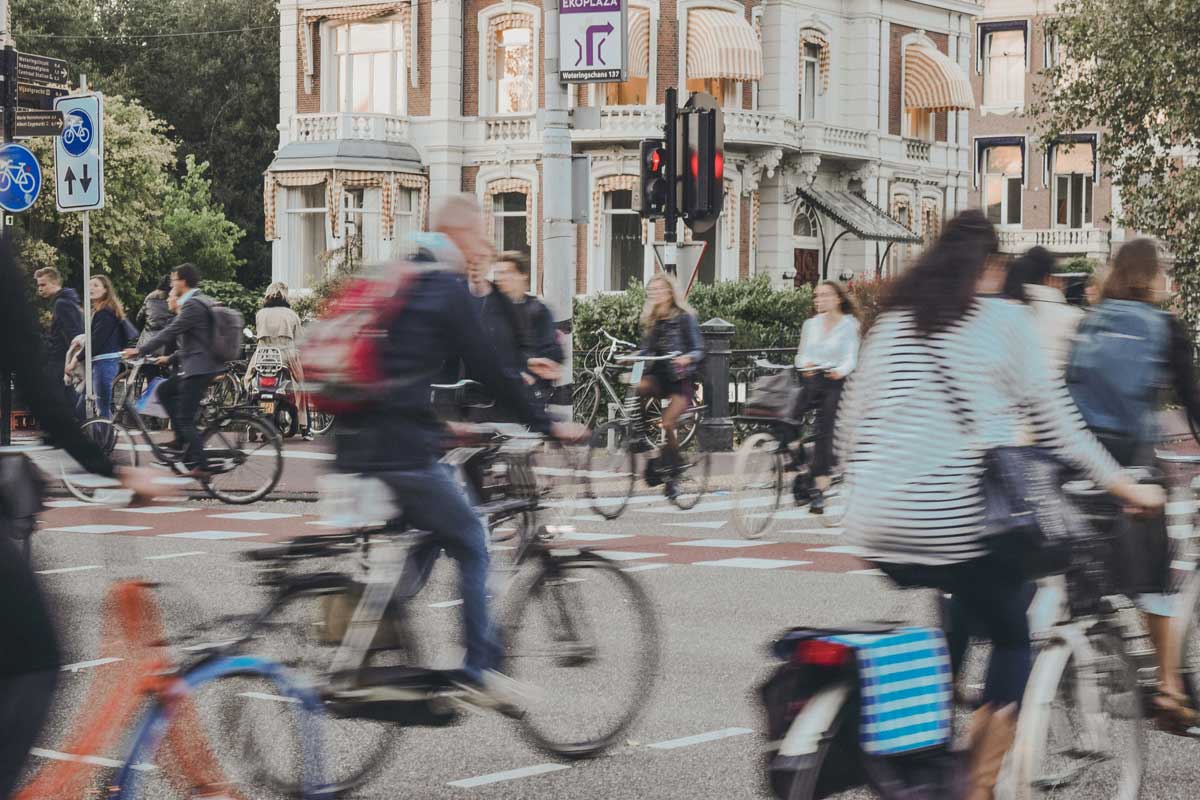 With global transport at a crossroads, government leaders, industry experts, and civil society groups are meeting in Beijing, China, for a UN conference to chart the way forward to a more sustainable future for the sector, and greater climate action overall.
The three-day UN Sustainable Transport Conference, which opened on Thursday, will examine how transportation can contribute to climate response, economic growth and sustainable development.
It is taking place just weeks before the COP26 UN climate change conference in Glasgow, Scotland.
In remarks to the opening, UN Secretary-General António Guterres underlined what is at stake.
"The next nine years must see a global shift towards renewable energy. Sustainable transport is central to that transformation," he said.
The move to sustainable transport could deliver savings of $70 trillion by 2050, according to the World Bank.
Better access to roads could help Africa to become self-sufficient in food, and create a regional food market worth $1 trillion by the end of the decade.
Net-zero goal
The COVID-19 pandemic has revealed how transport is "far more than a means of getting people and goods from A to B", the UN chief said.
Rather, transport is fundamental to implementing the 2030 Agenda for Sustainable Development and the Paris Agreement on climate change, both of which were "badly off-track" even before the crisis.
The Paris Agreement aims to limit global temperature rise to 1.5 degrees Celsius, but the door for action is closing, he warned.
"Transport, which accounts for more than one quarter of global greenhouse gases, is key to getting on track. We must decarbonize all means of transport, in order to get to net-zero emissions by 2050 globally."
A role for everyone
Decarbonizing transportation requires countries to address emissions from shipping and aviation because current commitments are not aligned with the Paris Agreement.
Priorities here include phasing out the production of internal combustion engine vehicles by 2040, while zero emission vessels "must be the default choice" for the shipping sector.
"All stakeholders have a role to play, from individuals changing their travel habits, to businesses transforming their carbon footprint," the Secretary-General said.
He urged governments to incentivize clean transport, for example through regulatory standards and taxation, and to impose stricter regulation of infrastructure and procurement.
Safer transport for all
The issues of safety and access must also be addressed, the Secretary-General continued.
"This means helping more than one billion people to access paved roads, with designated space for pedestrians and bicycles, and providing convenient public transit options," he said.
"It means providing safe conditions for all on public transport by ending harassment and violence against women and girls, and reducing deaths and injuries from road traffic accidents."
Making transport resilient
Post-pandemic recovery must also lead to resilient transport systems, with investments going towards sustainable transport, and generating decent jobs and opportunities for isolated communities.
"Public transport should be the foundation for urban mobility," he said. "Per dollar invested, it creates three times more jobs than building new highways."
With much existing transport infrastructure, such as ports, vulnerable to extreme climate events, better risk analysis and planning are needed, along with increased financing for climate adaptation, particularly in developing countries.
Mr. Guterres stressed the need for effective partnerships, including with the private sector, so that countries can work together more coherently.
"The transformative potential of sustainable transport can only be unleashed if improvements translate into poverty eradication, decent jobs better health and education, and increased opportunities for women and girls. Countries have much to learn from each other," he said.
Quiet panic: "We don't know how oil market is going to function after a certain date"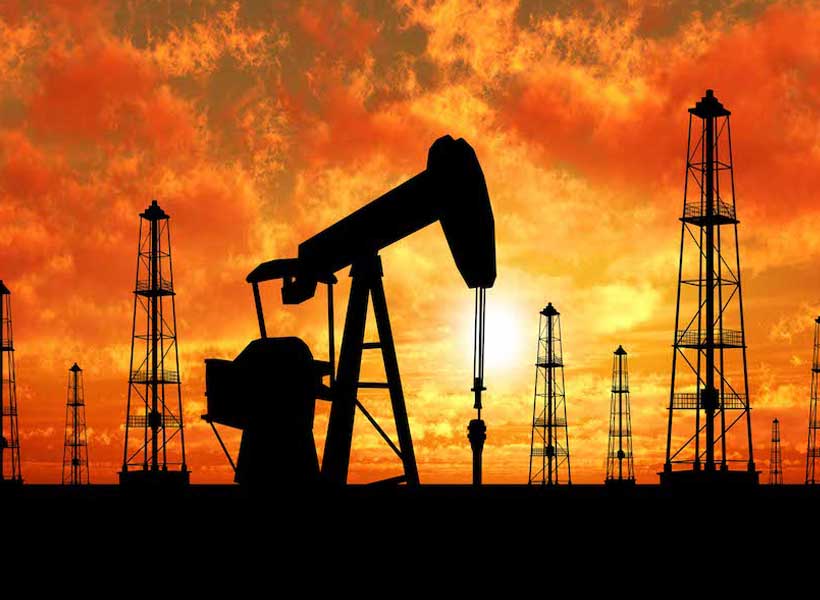 "How will the market react to the attempts by politicians to rig supply and price?" asks "The Financial Times" in an article "The week that could unravel the global oil market". West countries came up with the idea of limiting the price of Russian oil, and now they themselves are afraid of terrible consequences.
Moscow has weaponised its natural gas supplies to Europe for months and is now actively trying to disable Ukraine's electricity network. Consumer countries have become competitors as they race to secure scarce energy supplies. Fractures are visible in the decades-old Saudi-US oil relationship. Even in clean energy, leaders such as Joe Biden talk of a new battle to dominate supply chains.
The potential unraveling of the old order in the global oil market will reach a defining moment over the next week when Europe starts to block Russian seaborne crude from the continent. No one can say how disruptive these measures will be.
For energy industry veterans, the coming days mark a moment of deep peril for the oil market — and a global economy that still depends heavily on the commodity. Established geopolitical norms have been eroded in the past year, they say, and supply chains that have existed for decades are now being upended.
Russia's willingness to torch its gas customer base in Europe and Saudi Arabia's decision last month to slash oil supply — despite fierce opposition from the White House, who accused its Middle Eastern ally of aligning with Moscow — were just two examples.
"These are tectonic shifts. Global markets were built on these trunk lines, of [natural gas] supply going between Russia and Europe, and both oil and gas between the Middle East and Asia," says Roger Diwan, a veteran oil analyst at S&P Global Commodity Insights in Washington. "We don't know how this market is going to function after a certain date. The adjustment will be dramatic."
The price cap idea for Russian oil first promoted by the US Treasury department, is the most important and controversial initiative. The White House has worked for months to hold back prices, releasing unprecedented volumes of oil from its own emergency stockpile, while maintaining constant — if so far fruitless — pressure on Saudi Arabia and other producers to keep increasing supply.
For the Biden administration, it is a method to curb the Kremlin's revenue while preserving the flow of Russian oil to the market in order to keep more oil price inflation at bay.
The plan is actually partly designed to offset much tougher restrictions put in place under EU sanctions on Russia.
The Kremlin has already said it will withhold supplies to countries co-operating with the price cap. "They said they would shut off gas supplies to anyone who doesn't pay in roubles — and that happened," says Martijn Rats, chief commodity strategist at Morgan Stanley. "You have to take into account the possibility that [cuts to oil exports] might actually happen."
Vitol, the world's largest independent oil trader, estimates Russian exports could drop by as much as a 1mn b/d, around 20 per cent of the volume it ships by sea. "I think the Russians likely have every intention to make this winter as miserable as possible for the west to make us reconsider our support for Ukraine," says Croft at RBC. "We have made it very clear our pain point is energy."
The OPEC Gulf states such as Saudi Arabia and the UAE chafe against the price cap believing it could one day be turned against them.
They also point to what they see as the hypocrisy of the West: demanding higher production while also seeking lower prices, which the industry argues has stymied investment and left the market ill-prepared for this crisis and what might come next.
…It's clear that Western countries are entangled in sanctions against Russia. But this time the restrictions on the price of Russian oil will be very painful for the West itself.
International Affairs
Best Practice: Why Going Green Is Best for Business
Why Going Green is Best for Business
Over recent years, more companies have turned their attention to becoming greener and more environmentally friendly. But once the pandemic hit, companies shifted their focus away from initiatives, choosing to prioritize recouping their losses and staying afloat. However, dropping their environmental goals to protect their growth can be seen as short-sighted.
According to research data collected from over 35 countries, businesses, on average, perform better when employing green practices for multiple reasons. And while it might be difficult for some to make the changes needed to see this increased performance, companies like Signet in Australia understand the importance of staying committed to their eco-friendly ventures.
Tap into Emerging Niche Markets
A company can open itself to untapped niche markets and emerging trends by offering new green products and services, which is a great way to differentiate the company from its competitors. In some cases, companies committed to reducing their carbon footprint and boosting their green initiatives received millions in investment during the pandemic when most others struggled to keep their doors open. And as the world continues to struggle post-pandemic, these investments become invaluable.
D'light, a company dedicated to lighting solutions for those without access to any electricity, was able to help over 100 million people in 70 countries with their green products, simultaneously acquiring US$ 197 million in investment. In addition, Danish energy supplier, Ørsted, was named the most sustainable company in the world. Their success came from transforming themselves into green energy suppliers, and as a result, they have seen accelerated profits on their books.
Catering to these niche markets makes businesses the leaders of their sectors, allowing them to expand rapidly into international markets. And while such environments may only be realistic for some, it is possible to reexamine working practices and processes to make them more accessible.
Increased Efficiency
By making processes greener, companies can benefit from efficiency gains in the form of lower energy costs, securing green tax credits, and improving overall operational efficiency, to name a few. Moreover, these types of gains directly lead to commercial benefits. They can be as simple as printing fewer documents, reducing electrical usage in offices, and employing reusable or refillable items where possible.
In the UK, 78% of businesses investing in green technologies have benefited tremendously. And for large companies, like Procter & Gamble, this can translate into billions. On the other end of the spectrum, however, those causing environmental harm should be prepared to face ever-increasing costs and negative impacts within their business spheres.
Improved Employee Motivation
As eco-friendly business practices become the way of the future, job seekers are showing more interest and desire to work for companies committed to this cause. It is a common belief that if an employer cares for the environment and sustainability, they will care for their employees, which ultimately leads to higher job satisfaction.
These work environments facilitate an increased feeling of purpose, which in turn, makes work feel more meaningful. In addition, a recent poll indicates that millennials and Gen Z's have far higher levels of concern for the environment. And considering these are the generations currently breaking into the job market, it is more logical to cater to this consideration.
By some estimates, there could be as much as a 16% boost to employee productivity in companies following greener trajectories.
Increased Engagement
Nearly all consumers worry about at least one environmental issue, with roughly half going as far as boycotting companies they deem too harmful. Ultimately, they want to make more responsible purchases, which should be viewed as an opportunity, not an obstacle. Making it easier for people to access clear recycling and sustainability information on packaging can help them make better choices and build loyalty to certain brands.
Along with more customers, green initiatives are appealing to stakeholders and investors. According to research focusing on American companies from 1993-2009, those with high sustainability had far superior stock market performances, leading to more lucrative investments. Additionally, investors have started to expect a lot more regarding these practices, made evident by the increase of global sustainability investments to US$30.7 trillion by April 2019.
Polysolar, which specializes in glazed windows that generate electricity, raised more than double the investment amount it was after through crowdfunding alone. Likewise, Unilever, attempting to rectify a poor history of exploitation, has already received increased engagement and loyalty thanks to the changes it is making.
Going green is not a simple process or quick fix. Business spheres differ and require different approaches to achieve a more eco-friendly impact. It takes effort and commitment to sustain for businesses and consumers alike. But, regardless of which side of the spectrum you fall on, this is the global industry's future. To be connected and supported, making the necessary changes as early as possible is crucial to set companies on steady roads moving forward.
Accelerating private sector investment in large-scale Renewable Energy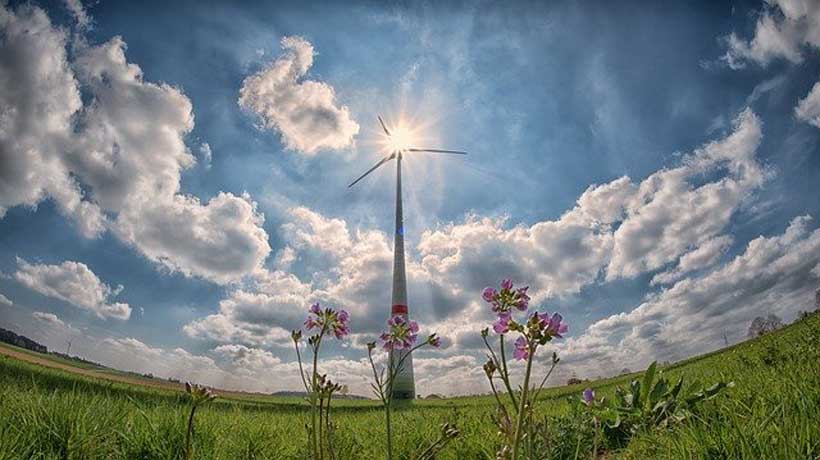 Following its 2020 edition, the Economic Policy Dialogue series (EPD) is back with six new sessions that will run until June 2023. Organized by the United Nations Development Programme (UNDP) and the World Bank Group in Tunisia through TERI Trust Fund, these monthly meetings aim to bring together relevant key stakeholders to create a space for constructive, inclusive, and transparent debate, allowing to collectively address the challenges of economic and social reforms facing the country.
The six EPD sessions are organized to foster dialogue on structural reforms and collectively identify practical and operational solutions to facilitate the implementation of reforms needed to address economic and social challenges as well as economic and development priorities.
The first session will be held on Thursday, 24 November 2022, and will focus on "Accelerating private sector investment in large-scale renewable energy." Through a frank and direct debate, this dialogue session will aim to propose solutions to accelerate the realization of large-scale renewable energy projects, find ways to overcome the identified barriers and propose innovative mechanisms for a win-win partnership to regain investor confidence and catalyze the development of these projects. Accelerating the implementation of these projects is the only way to reduce the energy deficit and contribute to achieving energy transition objectives: energy security, economic competitiveness, social equity, and climate action.
Tunisia's interests in the energy transition are evident given the country's increasing energy demand (1.5% per year) and the worsening of the energy deficit. All the while, the country remains, despite the adoption of several forward-looking laws, far from the objectives it had set itself – namely, 30% of renewable energy in the energy mix in 2030.
At the end of each session, proposed in a participatory format, recommendations will be formulated to initiate and fuel reflection on possible national socio-economic reforms. These reforms aim to improve access to regional development, youth employability, and economic and financial inclusion within the Sustainable Development Goals (SDGs) framework.