Winners of 2021 Kurt Schork Awards in International Journalism announced
Three winners of awards that honour brave, yet often unrecognised journalists for their reporting on conflict, corruption and injustice are announced today.
Jason Motlagh, an Iranian-American journalist, wins the Kurt Schork Freelance Award for his reporting on Afghanistan. Motlagh's stories provide valuable insight into the realities on the ground prior to the withdrawal of U.S. and coalition forces in August, while his investigative reporting on civilian casualties and spotlighting of threats to Afghan media workers starkly reveal the human cost of war. The judges commended his courageous journalism from high-risk environments, resulting in a body of work that is "prescient, searing and of tremendous significance".
Brazilian journalist Rafael Soares is the winner of the Local Reporter Award for his investigations into extra-judicial killings involving military and civil police in Rio de Janeiro. The judges recognised his "meticulous research, sourcing and journalism" on an under-reported and complex issue, which exposed the byzantine bureaucracy that enabled such corruption and impunity to flourish. The judges noted his commitment to "building close contacts with communities who are rarely given a voice".
This year's News Fixer Award goes to Khabat Abbas from Syria. Through her local knowledge, extensive network of contacts and journalism skills, Abbas secured multiple exclusives for international media which made headlines, including an interview with three British women who had joined the Islamic State. As one of very few female fixers in north-eastern Syria, the judges highlighted how she has shown "determination and a very strong work ethic", whilst crediting her as "a brilliant newshound, with an impressive record of breaking stories". The judges also recognised Abbas for "demonstrating two talents that distinguish the best fixers: supreme efficiency and natural empathy".
The News Fixer Award aims to recognise the rarely credited yet often at-risk individuals who typically act as the foreign correspondent's eyes and ears on the ground. The prize was inspired by the freelance journalist, author and friend of Kurt Schork, Anna Husarska, and pays tribute to the vital role that these unsung heroes play in coverage from difficult and dangerous locations.
Now in their 20th year, the Kurt Schork Awards in International Journalism are named in honour of American freelance journalist Kurt Schork who was killed in Sierra Leone while on assignment for Reuters in 2000.
A shortlist of four in both the Freelance and Local Reporter categories was judged by Angus MacSwan from Reuters, Meera Selva from the Reuters Institute for the Study of Journalism and The New Yorker's Jon Lee Anderson.
The 2021 Freelance category finalists were Jack Losh (UK), Jessica Buxbaum (USA), Dmitri Beliakov (Russia) and Francesca Mannocchi (Italy). The Local Reporter category finalists were Nermina Kuloglija (Bosnia and Herzegovina), Olatunji Ololade (Nigeria), Kourosh Ziabari (Iran) and Henriette Chacar (Palestinian citizen of Israel).
The 2021 News Fixer category finalists were Mustafa Al Ali (Syria), Hussein Gdora (Libya), Akhtar Mohammad Makoii (Afghanistan) and Nechirvan Mando (Iraq). The judges in this category were Lindsey Hilsum from Channel 4 News, The Economist's Simon Long and award-winning journalist Juliana Ruhfus.
The three winners will each receive a cash prize of US $5000. Due to the COVID-19 pandemic, in lieu of a physical award ceremony, the Thomson Reuters Foundation will be announcing the winners on its social media channels (Twitter, Facebook, LinkedIn). They will also be hosting an online event on October 20, which will feature a conversation with winners of both the 2020 and 2021 Awards.
About the Kurt Schork Memorial Fund
Named in honour of American correspondent Kurt Schork, the Kurt Schork Memorial Fund exists to keep the world aware of the debt we owe to brave journalists who work hard – often at great personal risk – to report on conflict, corruption and injustice. Its annual Kurt Schork Awards in International Journalism uniquely honour the work of freelance journalists, local reporters and news fixers, who often otherwise receive little recognition.
Commission proposes to strengthen coordination of safe travel in the EU
European Commission has proposed to update the rules on coordination of safe and free movement in the EU, which were put in place in response to the COVID-19 pandemic.
Since the summer, vaccine uptake has increased significantly and the EU Digital COVID Certificate has been rolled out successfully, with more than 650 million certificates issued to date. At the same time, the epidemiological situation in the EU continues to develop with some Member States taking additional public health measures, including administering booster vaccines. Taking into account all those factors, the Commission is proposing a stronger focus on a 'person-based' approach to travel measures and a standard acceptance period for vaccination certificates of 9 months since the primary vaccination series. The 9 month period takes into account the guidance of the European Centre for Disease Prevention and Control (ECDC) on the administration of booster doses as of 6 months, and provides for an additional period of 3 months to ensure that national vaccination campaigns can adjust and citizens can have access to boosters.
The Commission is also proposing updates to the EU traffic light map; as well as a simplified 'emergency brake' procedure.
The Commission is also proposing today to update the rules on external travel to the EU [press release available as of 14:15].
Didier Reynders, Commissioner for Justice, said: "Since the start of the pandemic, the Commission has been fully active in finding solutions to guarantee the safe free movement of people in a coordinated manner. In light of the latest developments and scientific evidence, we are proposing a new recommendation to be adopted by the Council. Based on our common tool, the EU Digital COVID Certificate, which has become a real standard, we are moving to a 'person-based' approach. Our main objective is avoid diverging measures throughout the EU. This also applies to the question of boosters, which will be essential to fight the virus. Among other measures, we propose today that the Council agrees on a standard validity period for vaccination certificates issued following the primary series. Agreeing on this proposal will be crucial for the months ahead and the protection of the safe free movement for citizens."
Stella Kyriakides, Commissioner for Health and Food Safety added: "The EU Digital COVID Certificate and our coordinated approach to travel measures have greatly contributed to safe free movement, with the protection of public health as our priority. We have vaccinated over 65% of the total EU population, but this is not enough. There are still too many people who are not protected. For everyone to travel and live as safely as possible, we need to reach significantly higher vaccination rates – urgently. We also need to reinforce our immunity with booster vaccines. Taking into account the guidance from ECDC, and to allow Member States to adjust their vaccination campaigns and for citizens to have access to boosters, we propose a standard acceptance period for vaccination certificates. At the same time, we have to continue to strongly encouraging everyone to continue to respect public health measures. Our masks need to stay on."
Key updates to the common approach to travel measures within the EU proposed by the Commission are:
Focus on a 'person-based approach': a person who has a valid EU Digital COVID Certificate should in principle not be subject to additional restrictions, such as tests or quarantine, regardless of their place of departure in the EU. Persons without an EU Digital COVID Certificate could be required to undergo a test carried out prior to or after arrival.
Standard validity of vaccination certificates: To avoid diverging and disruptive approaches, the Commission proposes a standard acceptance period of 9-month for vaccination certificates issued following the completion of the primary vaccination series. The 9 month period takes into account the guidance of the European Centre for Disease Prevention and Control (ECDC) on the administration of booster doses as of 6 months, and provides for an additional period of 3 months to ensure that national vaccination campaigns can adjust and citizens can have access to boosters. This means that, in the context of travel, Member States should not refuse a vaccination certificate that has been issued less than 9 months since the administration of the last dose of the primary vaccination. Member States should immediately take all necessary steps to ensure access to vaccination for those population groups whose previously issued vaccination certificates approach the 9-month limit.
Booster shots: As of yet, there are no studies expressly addressing the effectiveness of boosters on transmission of COVID-19 and therefore it is not possible to determine an acceptance period for boosters. However, given the emerging data it can be expected that protection from booster vaccinations may last longer than that resulting from the primary vaccination series. The Commission will closely monitor newly emerging scientific evidence on this issue. On the basis of such evidence, the Commission may, if needed, propose an appropriate acceptance period also for vaccination certificates issued following a booster.
The EU traffic light map is adapted: combining new cases with a region's vaccine uptake. The map would be mainly for information purposes, but would also serve to coordinate measures for areas with particularly low ('green') or particularly high level ('dark red') of circulation of the virus. For these areas, specific rules would apply by derogation from the 'persons-based approach'. For travellers from 'green' areas, no restrictions should be applied. Travel to and from 'dark red' areas should be discouraged, given the high number of new infections there, and persons who are neither vaccinated nor have recovered from the virus should be required to undergo a pre-departure test and quarantine after arrival (with special rules for essential travelers and children under 12 years old).
Exemptions from certain travel measures: should apply for cross-border commuters, children under 12 and essential travellers. The list of essential travellers should be reduced as many travellers included in the current list have had the opportunity to be vaccinated in the meantime.
Simplified 'emergency brake' procedure: the emergency procedure intended to delay the spread of possible new COVID-19 variants or address particularly serious situations should be simplified and more operational. It would include a Member State notification to the Commission and the Council and a roundtable at the Council's Integrated Political Crisis Response (IPCR).
To allow for sufficient time for the coordinated approach to be implemented, the Commission proposes that these updates apply as of 10 January 2022.
What is the Difference between a Sensor and Transducer?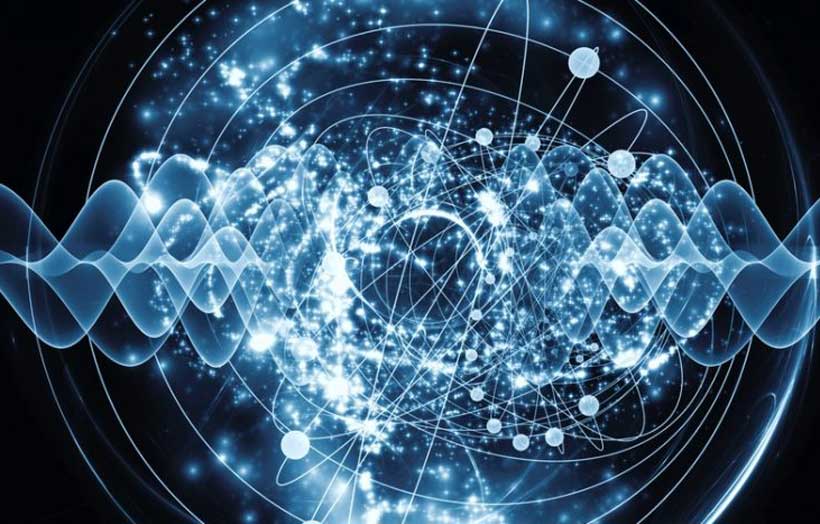 What Do We Understand by a Transducer?
A transducer is an electrical gadget or device that can convert energy from one of its forms into another through the process known as transduction. In most cases and general scenarios, the appliance or instrument can transform a signal from one state into another. The conversion of electrical energy into its mechanical variation is an example of the kind or type of work a transducer can perform.
The most common places where a transducer finds application are the boundaries and margins of control systems, measurements, and automation. The electrical gadget can perform its actions and functions for a few specific conditions and circumstances. Let us choose an example to understand it. A transducer works when a given electrical energy or signal experiences transformation from any form or state of a physical quantity to another. The latter variable or parameter can include force position, motion, light, torque, etc.
What Do We Understand by a Sensor?
A sensor is a unique type of transducer. It receives a signal or a stimulus from a specified physical system and sends a response for it. The device generates and produces a return signal that depicts and represents the data and information of the entire arrangement. Such an approach can get used in different and distinct kinds or sorts of control, statistical, or telemetric systems.
A sensor comes with the ability and capability to detect distinct alterations and changes in its surroundings and environment. After locating the variations, it sends the collected and interpreted material and information to some other form or version of electronics. In general instances, it entails a computer processor. In other cases, manual and human deciphering can also get chosen.
What are the Various Types or Categories of Transducer?
Based on several factors, a transducer can get divided into different types or categories. The first basis of classification can comprise the manner or fashion in which the electrical instrument functions and operates. The kind of work it performs can also get included. In such a case, a transducer can be of the following two varieties or types:
A mechanical transducer can change any physical quantity. It can transform it into its mechanical counterpart and form.
An electrical transducer can change any physical quantity. It can transform it into its electrical counterpart and form.
Besides the mentioned basis of categorization, a transducer can be of two more types. It depends on the style of job that the instrument performs.
An input transducer utilizes a specific state or particular form of a physical quantity or variable. It converts it into a readable and interpretable signal. An example that falls under this category includes a microphone. It accepts the produced and created sound waves and works to change them into an electrical form of signal. After that, the parameter or element can get moved or transported to the amplifier. It is feasible with the help of a wire connection system.
An output transducer operates in a manner that is the exact opposite of an input transducer. It utilizes the received electrical signals and changes them into some other state or form of energy. An example that falls under this category includes a lamp. It accepts electricity and alters into light energy.
What are the Various Types or Categories of Sensors?
A sensor can be of several types, a few of which entails:
A position sensor computes the distance traveled by a body from its reference or starting point. It measures the angular or the linear position. The device does so by comparing the acquired value with a specified location. Furthermore, it can determine the presence and location of an object.
A strain gauge works to compute strain or force. Its resistance changes with the degree of applied force, leading to various electrical outputs. This method helps assess pressure, weight, and tension.
A flow and level switch computes liquid or dry substances using a relay, millivolt, or current outputs.
A vibration sensor computes a machine, system, or equipment's vibration frequency. The obtained results help to find and determine imbalances and other issues. It also works to correct them.
A photo optic sensor determines the distance and presence of an object. It does so using a photoelectric receiver as well as a light transmitter.
A humidity sensor computes air humidity conditions at any time and place.
A force sensor computes the magnitudes of load, strain, compression, and force.
A pressure sensor regulates various electrical gadgets and appliances. It also measures a fluid or a gas' flow and speeds indirectly.
A fluid property sensor checks the dynamic and proportionate relationship between different physical properties. It helps assess the quality, contaminant load, and condition of the fluid.
A piezo sensor converts a physical variable like acceleration or pressure into an electrical signal. In addition, it can gauge the change in strain, acceleration, and pressure.
A temperature sensor computes the change in temperature of a gaseous, liquid, or solid matter.
How Does a Sensor Differ From a Transducer?
A sensor is a type of transducer. Nevertheless, each of the electrical instruments has significant points of difference between themselves. A few of their distinctions comprise:
A transducer resembles a translator. On the other hand, a sensor is more like a detector.
A transducer comprises a signal conditioning component and a sensor. A sensor has no additional parts.
The working and operation of a transducer are more complicated than that of a sensor.
A transducer delivers feedback to a specified system with the help of an output device. It happens after the processing steps end in the signal conditioning component. However, a sensor cannot do so.
A transducer converts the output signal into an electrical form, while a sensor makes no changes.
Russian mining giant builds new settlement for indigenous peoples
The FPIC procedure, first used in Russia by the Norilsk Nickel mining company, has entered a new stage. A second round of consultations with residents of the Arctic workers' village of Tukhard (in the Taimyr Dolgano-Nenets District of the Krasnoyarsk Territory) took place. The company reported in a press release.
In October 2021, it was reported that FPIC procedure was started.
At the gathering of residents in the framework of the second round, the issues of consent of the residents of the village to the procedure for obtaining FPIC, as well as the formation of a body for making collective decisions of the residents of Tukhard (Council of Representatives) were brought up. The gathering was attended by 78 residents of the village and tundra reindeer herders.
Tukhard was established as a temporary residence for shift workers producing gas in the area in 1970th, and the development of the village did not provide for the creation of any infrastructure. Due to the lack of possible infrastructure development, taking care of the quality of life, safety and health, the company operating in this region – Norilsk Nickel, offered residents the opportunity to choose a better option for life.
Independent international experts invited by the organizer of the procedure, the Interregional Public Organization for the Protection of the Rights of Indigenous Peoples "KMNSOYUZ", took part in the meetings with residents. Among them are Alexey Tsykarev, a member of the UN Permanent Forum on Indigenous Issues, Corporate Advisor to the World Bank on Indigenous Issues, author of the current World Bank policies on indigenous peoples' rights Navin K. Rai, lawyers in the field of protecting the rights of indigenous peoples of the Russian Federation Mikhail Todyshev and Antonina Gorbunova. The procedure was advised by the UN Special Rapporteur on the Rights of Indigenous Peoples, Professor James Anaya and other experts.
Dr. Navin Rai, who is visiting the Taimyr Peninsula as an Independent Expert for drafting the Indigenous Peoples Policy, noted that "the indigenous peoples of Tukhard, including those families who practice reindeer herding in the tundra, are currently negotiating with the Norilsk Nickel Company the specific parameters for the proposed physical relocation." He underlined that "the principle of Free, Prior and Informed Consent (FPIC) requires that these indigenous peoples have the right to say "no." However, the result of the negotiations may result in an outcome that is acceptable to both the indigenous peoples and the Company."
During the gathering, a Council of representatives of the inhabitants of the village of Tukhard was formed, consisting of 7 people. It included both those who in the future wish to move to other settlements, and those who wish to continue their life in Tukhard. The Council also includes reindeer herders who live on a permanent basis in the tundra. Taking into account the interests of reindeer herders who are registered in Tukhard but do not have a permanent place of residence in the village is one of the main requirements of international experts.
The next round of FPIC negotiations is expected in the first quarter of 2022.