Possibilities for a Multilateral Initiative between ASEAN-Bangladesh-India-Japan in the Indo-Pacific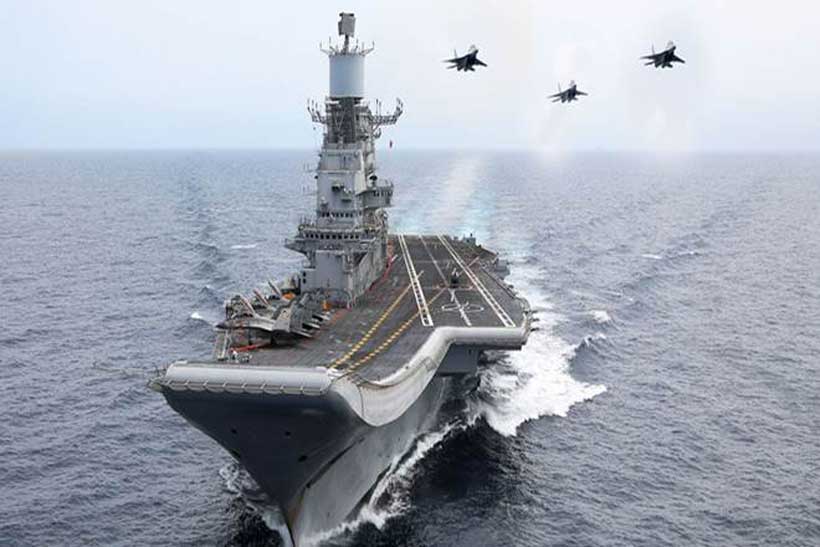 In the Indo-Pacific context, there are multiple partners all aiming for economic fulfillment along with maritime security and safety. Countries ranging from the Indian Ocean to the South China Sea seem to be more worried about the freedom of navigation and overflight as Chinese aggressiveness is rampant and expansionist is a scary idea. The region from India to Bangladesh has a huge potential of interconnectedness and if connected to the Southeast Asian countries, it would also help in India's Act East Policy and India's neighbourhood first policy and further help out in strengthening relations to the far East as in Japan. All these countries combined can create an interconnected chain of mutual and common interests with balanced ideas of economic, military, social, political and people to people exchanges which would in turn help develop a multilateral.
Who can lead this Multilateral Initiative and Why?
Japan can be the prime crusader for this multilateral as it has excellent relations with all the parties and is the pioneer of the free and open Indo-Pacific. Japan has excellent diplomatic, economic and infrastructural relations with all the possible partners as it provides ODA loans, aid and assistance. Japan being the pioneer of Free and Open Indo-Pacific can be guiding force for this multilateral in the maritime domain which would help create a new regional grouping consisting of South Asia and Southeast Asia primarily based on maritime. Japan is the only developed country among all the other players and with its expertise, it can surely guide, help, support and take along all the countries. Japan most importantly is a non-aggressive nation and believes in mutual respect unlike China. Japan has no dept trap issue unlike China. Japan is known for quality in infrastructural development and with their expertise in science, technology and innovation can well lead these countries. Japan's reputation of honesty, no corruption and extreme detailed paper work is commendable.
What are the benefits from this Multilateral Initiative?
This multilateral would help connect the Indian Ocean (India) to Bay of Bengal (Bangladesh) to the South China Sea (ASEAN) and the East China Sea (Japan)- would help in the creation of water interconnected network from South Asia to Southeast Asia. This could be the first regional maritime grouping covering South Asia to Southeast Asia. This maritime grouping can create a network of ports which could also become an economic hub and intersecting points of investment and infrastructural development (already Japan is investing in a big way in all these countries). India's Northeast would get a greater economic, infrastructural and people-to-people exchange as it would connect India to Bangladesh and Myanmar. Mekong Ganga Economic Corridor already exists and could pave the way for Bangladesh and Kolkata greater port exchange which could be developed as nodal points in Bay of Bengal and would help in easy and cheaper freight. These countries can also aim for the strengthening of defence and security relations in the domain of maritime and can also aim for a logistics support agreement and a network from Indian Ocean to Bay of Bengal to South China Sea to East China Sea and would help tackle Chinese aggressiveness and China has been mapping the waters in all these waters and so, to protect one's territorial sovereignty and integrity, defence relations must be build.
An ecosystem based on Digitalization, Science, technology and Innovation can be formed which would help create a united cyber security law and all this could ultimately lead to the 4th Industrial Revolution. South Asia and Southeast Asia would be lucrative markets and labour distribution and generation of employment can be done through the ports, logistics network, economic and trade exchanges and interactions. This multilateral would form a resilient supply chain in the region of South Asia and Southeast Asia in the domain of Indo-Pacific. Marine economy can be a major factor of this multilateral initiative as it would be a major success in the maritime domain. This multilateral can also work on vaccine diplomacy and work on future health hazards mechanisms.
Why Bangladesh must think of adopting the Indo-Pacific Strategy?
Bangladesh must adopt the Indo-Pacific strategy and create its own objects and call it the SAMODHRO NITI. Bangladesh has the capability of being an excellent maritime power and it is a major leader in the Bay of Bengal and to be an effective part of this multilateral. The Bay of Bengal Industrial Growth Belt (BIG-B) would be a key binder. Bangladesh must realise that China by building dams on the Brahmaputra River would actually create issues for Bangladesh's fishery catchment areas as it would get inundated with salt water and to stop that Bangladesh must work to strengthen its position to tackle China. Also, China could also create water issues for Bangladesh and Bangladesh must look at ways to safe guard its water resources. Thereby, Bangladesh must work towards countries who face similar issues with China. The Indo-Pacific Economic Corridor is an excellent example of cooperation but this Multilateral if formed can be a stronger initiative and Bangladesh benefits from it as being a hub of textile, leather and pharmaceuticals and this Multilateral has all the efficiency of becoming an economic hub which would benefit Bangladesh too. If Bangladesh adopts an Indo-Pacific Policy, then its market in Japan, the US and Europe would become stronger due to shared interests and can also sign a Free Trade Agreement with EU like Vietnam did.
Golden Visa for Sam Altman: A New Momentum for Indonesia in the Artificial Intelligence Era
The Government of Indonesia has taken a strategic step in strengthening its position in the global technology arena by announcing the awarding of the Golden Visa to Sam Altman, CEO of OpenAI. This marks Indonesia's serious commitment to developing technology and innovation, with Altman being the first recipient of Indonesia's Golden Visa. This visa is awarded as recognition and appreciation for the potential contribution of resources that the holder can bring to Indonesia.
The Golden Visa, which grants a residence permit for 5-10 years, is awarded with the aim of supporting the Indonesian economy. Holders of this visa, like Altman, will receive various benefits, such as priority inspection and service lanes at airports, ease of entry and exit from Indonesia, and extended residence periods. "We roll out the red carpet in return for the resources they can bring to Indonesia," said the Director-General of Indonesian Immigration, Silmy Karim. This shows that Indonesia is offering significant conveniences and advantages to individuals deemed capable of making substantial contributions to the country.
However, this move raises important questions: What is the real significance of awarding the Golden Visa, and how can Indonesia maximize its benefits to compete with neighbouring countries like Singapore and Thailand on the global stage of technology and innovation? This becomes a crucial point of reflection for Indonesia to formulate effective strategies and policies in leveraging the presence of global technology figures like Altman to accelerate technological and innovative development in Indonesia. Below my point of view, and recommendation as Principal of Indonesia Applied Digital Economy and Regulatory Network (IADERN).
Golden Visa: A Strategic Step Towards the Future of Technology
The awarding of the Golden Visa by Indonesia to Sam Altman, a leading figure in the world of Artificial Intelligence (AI), demonstrates the country's serious commitment to utilizing AI as a primary driver for its future. It reflects Indonesia's vision to undergo an economic transformation towards a more knowledge and technology-based economy and to enhance its global competitiveness. AI is expected to bring innovative solutions to address various national challenges and promote efficiency and productivity across various industrial sectors.
Focusing on AI will also drive human resource development and digital infrastructure construction in Indonesia. It prepares the young generation of Indonesia with the skills needed for the digital era and creates new job opportunities in technology-based industries. Moreover, the presence of figures like Altman can open further opportunities for international investment and collaboration, strengthening the innovation and research ecosystem in Indonesia.
With this strategy, Indonesia hopes to not only catch up but also surpass neighbouring countries in the development and application of AI, creating an ecosystem that supports research, development, and entrepreneurship, and ultimately, fostering innovation and creativity throughout society. This is a significant step forward in harnessing the full potential of this technological revolution for the welfare and progress of the nation.
Leveraging Korika's Strategic Plan
The presence of Sam Altman in Indonesia through the awarding of the Golden Visa can open the door for concrete collaboration with OpenAI to achieve the goals of the Strategic Plan (Renstra) created by the Committee for Artificial Intelligence Research and Innovation (Korika), which is an entity tasked with overseeing and guiding the development of Artificial Intelligence (AI). Here are some concrete steps that can be taken:
Establishment of a Joint Research Center:
Indonesia can collaborate with OpenAI to establish a joint research center focusing on AI development. This center can serve as a hub for joint research, new technology development, and innovation in the field of AI, involving researchers from Indonesia and OpenAI.
Training and Talent Development Programs:
Collaboration with OpenAI can include the development of training and education programs to enhance the skills and knowledge of Indonesian professionals and researchers in AI. This can include workshops, courses, and other training programs designed to build local capacity in AI.
Development of AI Applications and Solutions:
OpenAI and Indonesia can collaborate to develop AI applications and solutions that can be applied to various industrial sectors in Indonesia, such as health, education, and agriculture, to address local challenges and promote innovation.
Knowledge and Technology Exchange:
This collaboration can facilitate the exchange of knowledge, technology, and best practices between Indonesia and OpenAI, enabling the transfer of the latest technology and knowledge in the field of AI.
Funding and Investment in AI Research:
OpenAI can play a role in supporting AI research and development in Indonesia through research funding, scholarships, and investments in local AI startups and initiatives.
Development of AI Ecosystem:
Collaborating with OpenAI can assist Indonesia in building a strong and sustainable AI ecosystem, promoting entrepreneurship, innovation, and the development of AI communities.
Competing on the AI Innovation Stage: Indonesia, Singapore, and Thailand
Singapore and Thailand have established themselves as centers of innovation and technology in Southeast Asia. With strong national strategies, Singapore has successfully attracted various global technology companies. Meanwhile, Thailand, through its "Thailand 4.0" initiative, has placed significant emphasis on digitization and innovation. Both countries have set high standards in technology and innovation development in the region.
However, Indonesia, with the step of granting Golden Visa to Sam Altman, CEO of OpenAI, is showing its ambition and readiness to enter this competition. This move is part of Indonesia's effort to leverage the potential of Korika's strategic plan and forge collaboration with OpenAI, hoping to position itself as a regional leader in Artificial Intelligence (AI). Indonesia offers a unique combination of a large market, quality talent, and government commitment to innovation and technology development. Indonesia, with its large population and dynamic market, has the potential to be a living laboratory for the development and implementation of AI solutions.
This creates opportunities to attract companies and investors from around the world to test and implement their technologies in Indonesia. Thus, the country can leverage its position to develop innovative and impactful AI solutions that directly address local challenges and needs, positioning itself as a leader in the development of socially and economically impactful AI applications.
To strengthen this position, Indonesia needs to focus on developing and attracting high-quality AI talent. By drawing expertise from both domestic and foreign sources, Indonesia can become a prime destination for AI research and development, complementing the existing expertise in Singapore and Thailand.
Additionally, establishing research and development institutions focused on AI technology and innovation, and collaborating with international institutions like OpenAI, will enhance Indonesia's AI research and innovation capacity. With an integrated and coordinated strategy, Indonesia can not only compete but also complement the successes of Singapore and Thailand, creating a dynamic and inclusive AI innovation ecosystem in the Southeast Asian region.
Conclusion
The granting of the Golden Visa to Sam Altman is not just a symbol of Indonesia's commitment to technology and innovation but also a strategic step in leveraging momentum to strengthen the country's position on the global stage. By leveraging Korika's strategic plan and collaborating with industry leaders like OpenAI, Indonesia has the opportunity to not only catch up but also surpass its neighbours in the race towards an AI-dominated future.
ASEAN Summit 2023: Shaping Southeast Asia's Future and Beyond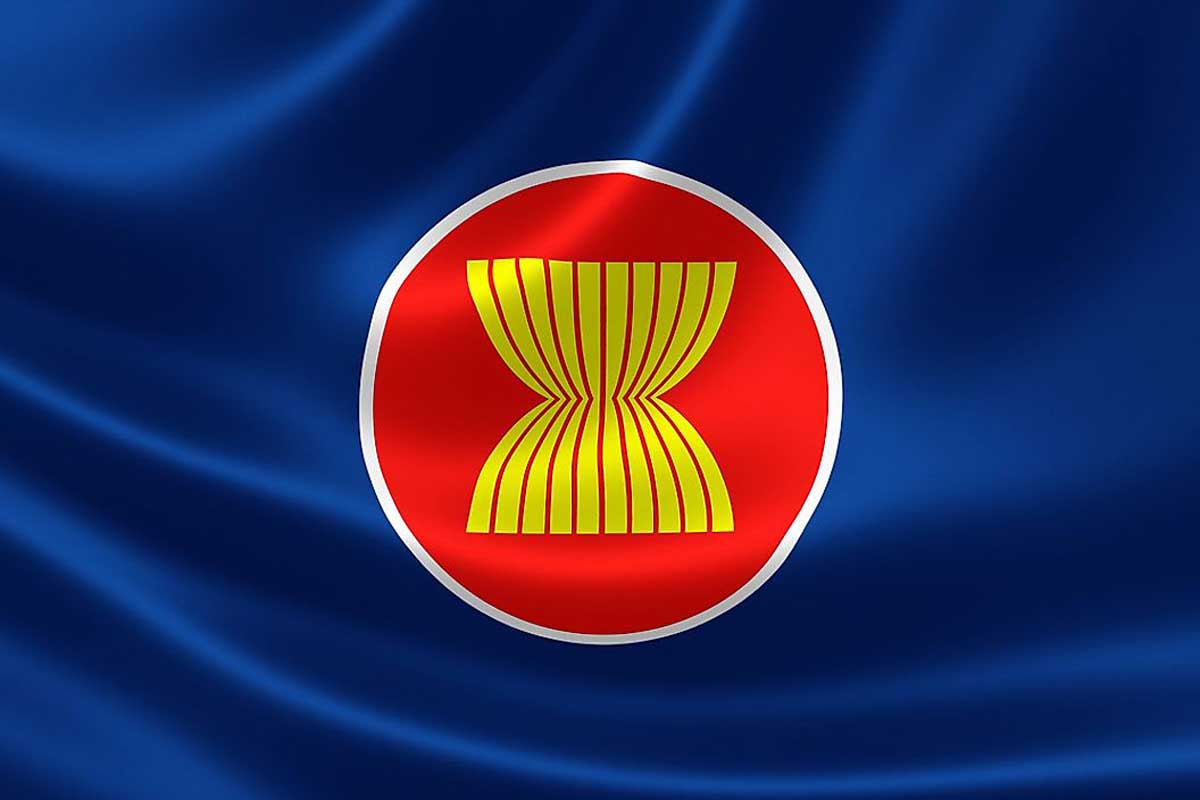 The 43rd ASEAN Summit held in Jakarta from September 5th to 7th, 2023, carries profound implications for the future of Southeast Asia and the broader Indo-Pacific region. As I reflect on the outcomes of this summit, it is evident that ASEAN has reaffirmed its role as a vital regional player and a catalyst for cooperation and progress. The theme "ASEAN Matters: Epicentrum of Growth" encapsulates the essence of this summit. It underscores that ASEAN is not merely a geographical region but a dynamic force at the heart of growth and development in the Indo-Pacific. This theme reflects a vision of ASEAN that is forward-looking, ambitious, and committed to addressing the multifaceted challenges of our times. The adoption of the ASEAN Concord IV, a comprehensive blueprint for ASEAN's future, is a testament to the organization's resolve. It emphasizes the importance of security, economic growth, and a broader regional role. It is noteworthy that ASEAN is not content with maintaining the status quo; instead, it seeks to shape the evolving dynamics of the Indo-Pacific, placing itself at the center of growth and stability.
Addressing security concerns within the region is paramount. The commitment to combating illicit drugs, maintaining a Nuclear Weapon-Free Zone, and upholding international maritime law in the South China Sea reflects ASEAN's dedication to preserving regional stability. In a world marked by geopolitical tensions, these commitments send a clear message that ASEAN is committed to ensuring peace and security within its borders. Economic growth and sustainability are core principles embedded within the ASEAN Concord IV. The emphasis on balanced growth, economic disparities, innovation, and environmental sustainability demonstrates a commitment to the well-being of all ASEAN citizens. It recognizes that economic progress must be inclusive and sustainable to truly benefit the entire region. ASEAN's expanding regional role, as outlined in the ASEAN Outlook on the Indo-Pacific (AOIP), is a significant development. It acknowledges the organization's potential to influence the broader geopolitical landscape. By emphasizing the importance of international law and mechanisms for resolving regional disputes, ASEAN positions itself as a responsible and proactive player in the Indo-Pacific region.
The Myanmar crisis presents one of the most pressing challenges in the region. ASEAN's condemnation of the violence and its commitment to the Five-Point Consensus, along with the Troika mechanism, reflect a united front to address this complex issue. While the path to resolution is challenging, ASEAN's engagement sends a strong message that it is actively working toward a peaceful resolution. The gesture of welcoming Timor-Leste into the ASEAN family signifies an expansion of the organization's influence. While details are yet to be finalized, this move reflects ASEAN's willingness to embrace new members and deepen its regional engagement. The decision to elevate the ASEAN Secretariat to the status of the ASEAN Headquarters is a step towards enhancing the organization's effectiveness. It reflects a recognition that a strong and centralized institution is essential for the successful implementation of ASEAN's goals. Global engagement is also a key aspect of ASEAN's vision. The organization's concern for the Middle East conflict and its support for a two-state solution demonstrate a commitment to peace and stability beyond its immediate region. This reflects ASEAN's aspiration to contribute positively to global affairs.
The 43rd ASEAN Summit in Jakarta has positioned ASEAN as a central force for unity, cooperation, and progress in Southeast Asia and the Indo-Pacific. The adoption of the ASEAN Concord IV and the various commitments made during the summit reflect a vision of ASEAN that is forward-thinking, proactive, and committed to addressing regional and global challenges. As we move forward, it is crucial to recognize that ASEAN's role extends beyond regional boundaries. It is a beacon of hope for collaborative and inclusive growth, a promoter of peace and security, and a responsible global player. In a world characterized by uncertainty, ASEAN's resilience and determination offer a promising path for a better future not only for its member states but for the entire Indo-Pacific region and the world. The outcomes of the 43rd ASEAN Summit demonstrate that the organization's principles, when translated into action, can shape the course of regional and global affairs, making it a cornerstone of stability and progress in the 21st century.
Beyond what has been discussed, the outcomes of the 43rd ASEAN Summit also shed light on several crucial aspects that warrant further examination in the realm of International Relations. One such aspect is the commitment to upholding international maritime law in the South China Sea. This commitment underscores the importance of maritime security and the complex web of territorial disputes in the region. It invites students and scholars of international relations to explore the intricate dynamics of maritime sovereignty, the role of international law, and the implications of these disputes on regional stability. Moreover, the ASEAN Concord IV's emphasis on innovation resonates with the growing relevance of technology and innovation in global affairs. It encourages a deeper exploration of how technological advancements impact international relations, from cybersecurity challenges to the transformative potential of artificial intelligence. Understanding the nexus between technology and diplomacy becomes increasingly vital in an era of rapid technological change. The adoption of the Troika mechanism as part of the response to the Myanmar crisis offers a practical example of conflict resolution mechanisms within regional organizations. It invites students to analyze the effectiveness of such mechanisms and their potential application in other regional conflicts. The study of conflict resolution strategies is a fundamental component of international relations research and education. Furthermore, the summit's focus on environmental sustainability aligns with the global discourse on climate change and ecological preservation. Students can delve into the implications of regional organizations like ASEAN engaging in environmental issues and the role they can play in advancing global environmental agendas, including the Paris Agreement. The potential expansion of ASEAN to include Timor-Leste prompts discussions on the dynamics of regional integration and the prerequisites for membership. It encourages students to explore the criteria and processes for joining regional organizations and the implications for both existing members and the prospective entrant. Such inquiries are central to the study of regionalism in international relations.
Biden's ASEAN Summit Absence Sparks Multilateral Concerns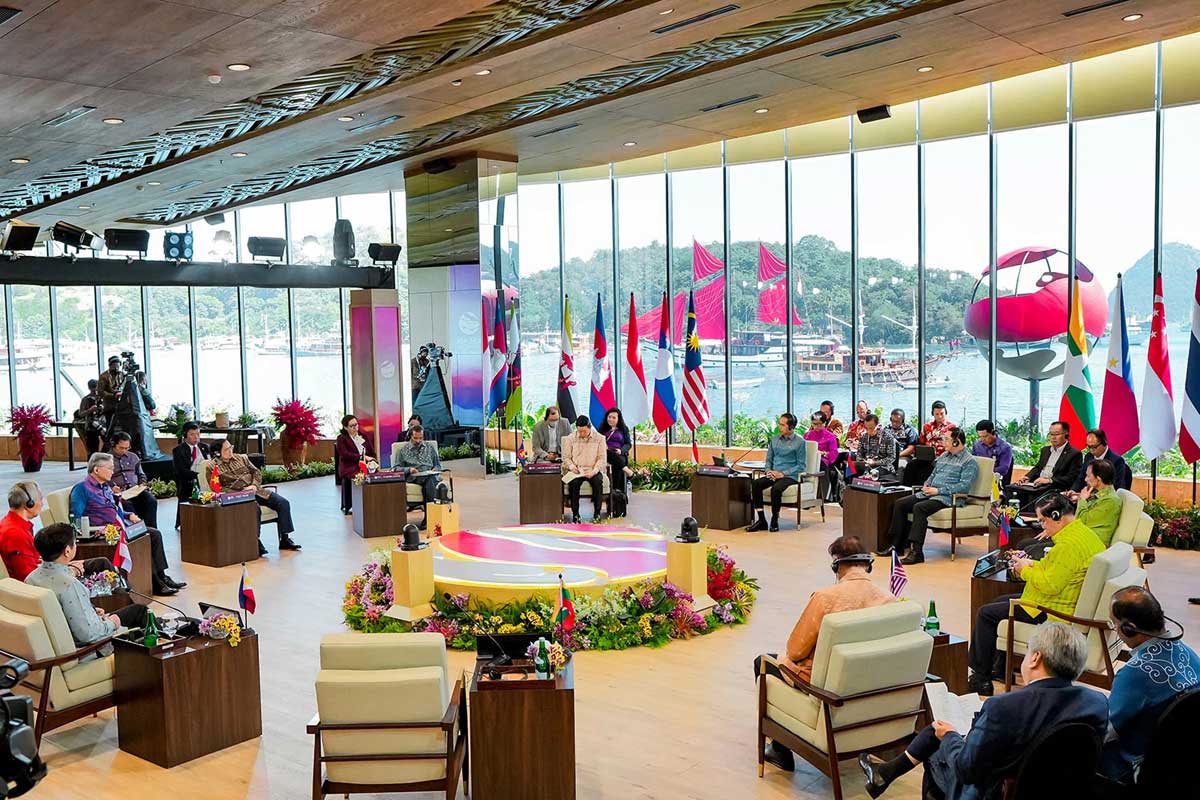 The recent convening of the 43rd ASEAN Summit in Jakarta serves as a poignant reminder of the pivotal role that multilateral cooperation continues to play in upholding peace, stability, and prosperity across the dynamic Asia-Pacific region. President Joe Biden's conspicuous absence at the ASEAN Summit sends a clear message that the United States prioritizes rivalry over multilateral cooperation, as well as a penchant for narrowly defined alliances instead of comprehensive multilateral engagement.
This decision underscores a strategic focus in Washington – one that seeks to further its interests through alternative avenues. Such a move carries profound implications for regional dynamics. Even as the summit was postponed to accommodate the U.S. President's schedule
It implies that the U.S. may increasingly lean towards pursuing its strategic interests through alternative pathways, possibly emphasizing bilateral or smaller multilateral arrangements. However, this approach risks undercutting the broader benefits that robust multilateral engagement offers, especially in a region as diverse and interconnected as the Asia-Pacific.
Multilateral cooperation, exemplified by forums such as the ASEAN Summit, provides an invaluable platform for addressing intricate regional challenges, facilitating dialogue, and bridging gaps among nations with diverse interests. By favoring more limited partnerships, the U.S. may inadvertently curtail its capacity to shape regional developments comprehensively and inclusively.
In the face of mounting geopolitical complexities, China stands out for its steadfast commitment to fostering collaboration and peaceful development. This commitment sharply contrasts with the United States' preference for bilateral and "small-multilateral" formats.
China acknowledges the enduring value of multilateralism in promoting regional stability and development. Its engagement with ASEAN underscores cooperation, economic interdependence, and peaceful coexistence, aligning closely with the goal of establishing an atmosphere conducive to dialogue and collaboration.
The United States' strategy towards ASEAN appears motivated by a desire to maintain the organization's division rather than unity. Such instability aligns with Washington's geopolitical interests in the region, as an unsettled ASEAN is perceived as more susceptible to U.S. influence and manipulation. This approach risks undermining ASEAN's unity and its collective pursuit of shared objectives.
While some regional countries may be tempted to align more closely with the United States for various reasons, they must exercise caution and evaluate the potential implications of such alignment. The U.S. has displayed a willingness to foment chaos and turmoil in the region to enhance certain countries' dependence on it. This approach poses significant risks to the stability and resilience of Asia-Pacific nations.
Over the past decade, China's unwavering commitment to a comprehensive strategic partnership with ASEAN has yielded numerous benefits for the region. Expanding trade between China and ASEAN underscores the importance of open markets and economic interdependence on a global scale.
China's support for pragmatic collaboration initiatives has not only spurred economic prosperity but also facilitated cultural exchange and people-to-people interactions throughout Southeast Asia. This approach, founded on principles of shared growth and mutual benefit, aligns seamlessly with ASEAN's tenets, bolstering the organization's influence in regional affairs.
Chinese Foreign Minister Wang Yi's declaration to implement the Declaration on the Conduct of Parties in the South China Sea with ASEAN countries and work towards a "Code of Conduct" underscores China's unwavering commitment to transforming the South China Sea into a region characterized by peace, friendship, and cooperation.
Throughout its history, ASEAN's resilience and centrality have remained defining features. This resilience empowers ASEAN to withstand external pressures and manipulation, ensuring its decisions reflect the collective interests of its member states. The China-ASEAN alliance strengthens this resilience, safeguarding ASEAN's independence and its ability to carve out its destiny.
As the United States continues to pursue its geopolitical objectives through diverse means, the Asia-Pacific region finds itself at a crucial juncture. ASEAN members must remain steadfast in adhering to the principles of dialogue, cooperation, and peaceful growth that have underpinned the organization's success for decades.
In this context, China's unwavering support for ASEAN's vision and its resolute commitment to multilateralism become all the more significant. China contributes to regional stability and development by promoting cooperation, economic growth, and people-to-people exchanges, reinforcing ASEAN's pivotal role as a critical force for peace and prosperity in the Asia-Pacific.
Each ASEAN meeting serves as a litmus test for genuine multilateralism, with participating nations carefully identifying between actors genuinely seeking collaboration and those knowingly contributing to conflict. Given the current political climate, Washington's policy decisions have huge repercussions, with any miscalculation potentially leading to unfavourable outcomes and increased diplomatic discontent.
Consequently, the United States must carefully weigh the long-term repercussions of its approach and strike a judicious balance between bilateral alliances and active engagement in global forums. A more comprehensive and inclusive engagement strategy in the Asia-Pacific can foster trust, spur collaboration, and secure a future marked by peace and prosperity for all nations in the region.