Libya: UN lauds mercenary withdrawal plan on 'path towards peace and democracy'
The United Nations on Friday welcomed the signing of a long-awaited Action Plan to withdraw mercenaries, foreign fighters and foreign forces from Libya, after years of fighting between warring factions across the oil-rich nation.
Special Envoy and Head of the UN Support Mission in Libya (UNSMIL), Ján Kubiŝ described the signing as "another breakthrough achievement by the 5+5 JMC".
'Historic moment'
"I am honoured to witness this historic moment at this critical juncture in Libya's path towards peace and democracy", he said.
This latest political breakthrough concluded after a three-day meeting at the UN in Geneva, where military representatives from the Government and opposition military forces, known as the 5+5 Libyan Joint Military Commission (JMC), agreed on, and signed a comprehensive Action Plan.
It is designed as the cornerstone for the gradual, balanced, and sequenced process of the withdrawal of mercenaries, foreign fighters and foreign forces from Libyan territory.
Since the 2011 fall of former ruler Muammar Gadaffi, Libya has descended into crises on multiple fronts.
Until recently, the country had essentially been divided between the UN-recognized Government of National Accord (GNA) based in the capital Tripoli, and a rival administration, led by General Haftar, who commands the western-based self-styled Libyan National Army (LNA).
Mercenaries and other fighters from outside Libya have reportedly been operating inside the country for years, including some previously involved in the Syria conflict, and mercenaries allegedly contracted by the Russia-based Wagner group, according to a UN report released on Monday.
Regaining sovereignty
In line with last year's Ceasefire Agreement, UN Security Council resolutions, and outcomes of the Berlin Conference , the Action Plan is a nationally owned and led instrument, said a statement released by the UN in Geneva.
The UN described it as being "key to support the Libyans in regaining their sovereignty and integrity, maintain the peace, stability and security of their country".
Bringing the plan to life
Coupled with the action plan, the JMC is developing an implementation mechanism that calls for the gradual, balanced, and sequenced departure of all mercenaries, foreign fighters, and foreign forces.
The 5+5 intend to consult with the concerned international partners, including Libya's neighbours, and seek their support and cooperation on the plan.
Kudos to the JMC
The UN applauded "the patriotism and commitment" of the JMC members, and encouraged them to "seize this opportunity" to advance the full implementation of the Ceasefire Agreement through this Action Plan.
This would include the prompt deployment of UN ceasefire monitors.
The Organization also calls on Member States to support the JMC and for the Libyan authorities to implement the Action Plan.
The UN stands ready to back Libyan efforts in implementing the agreed-upon Plan as well to unify military institution and initiate disarmament, demobilization and reintegration (DDR) and security sector reform (SSR) processes in the country.
"Today's agreement responds to the overwhelming demand of the Libyan people and creates a positive momentum that should be built upon to move forward towards a stable and democratic stage, including through the holding of free, credible and transparent national elections on 24 December, with results accepted by all", Mr. Kubiŝ said, commending the JMC's continuous efforts.
World Bank Supports Cabo Verde to Build a Sustainable and Equitable Recovery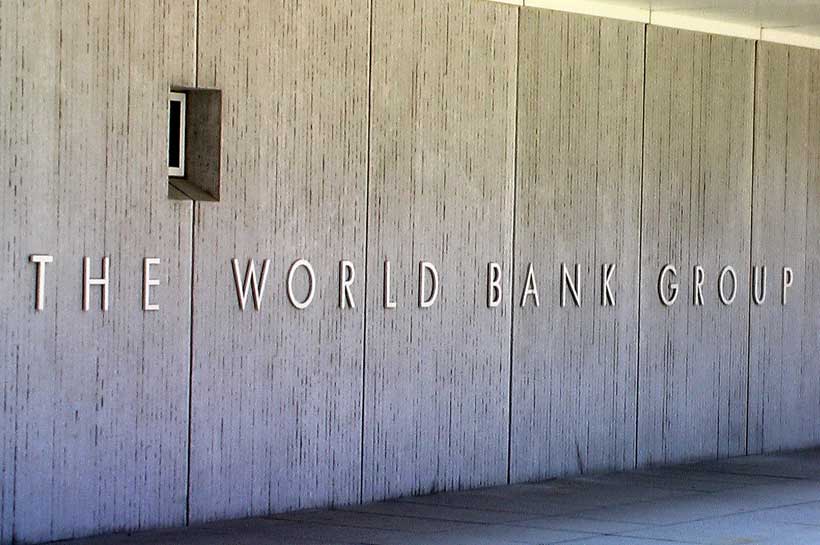 The World Bank approved a $30 million Development Policy Financing Operation on December 6 to support the Government's efforts to strengthen policies for a sustainable, equitable, and greener recovery from the COVID-19 crisis in Cabo Verde.
"As Cabo Verde is recovering from the largest economic contraction in history and leveraging the moment to embark in an ambitious reform agenda, this operation supports policy action to lay the foundations for economic recovery by reducing fiscal risks and improving debt transparency, strengthening the resilience of poor and vulnerable households, particularly women, and enabling a sustainable private sector-led recovery," says Nathan Belete, World Bank Country Director for Cabo Verde.
This operation, the first in a series of two, is closely aligned with the priorities the Government outlined in its recovery strategy, Cabo Verde Ambição 2030.
The program supports reforms to reduce fiscal risks and improve debt transparency by strengthening fiscal risk management and improving the quality, frequency, and coverage of public debt reporting, including from State-Owned Enterprises. It also builds on the COVID-19 response program to strengthen the social protection system to enable a faster and better targeted response to external shocks. Finally, the operation promotes socially and environmentally responsible private investment in tourism, aquaculture, and tourism.
In sum, the program of reforms supported by the operation is expected to have positive effects on poverty, positive social and environmental impact, and increase the resilience of the economy to external shocks.
The World Bank supports Cabo Verde through 9 national IDA/IBRD projects for a net commitment of $186 million, one regional project for an amount of $15 million along with a comprehensive program of analytical services. These activities contribute to the country's overall economic growth and development through the implementation of economic reforms related to transport, governance, private sector development, tourism competitiveness and diversification, social and productive inclusion, debt management capacity, human development, and digital transformation.
Sahel Leaders Commit to Ambitious Reforms to Support Access to Quality Education
The summit on education in the Sahel under the theme of "Shaping the Sahel's future in today's schools," just concluded today. The summit brought together President Mohamed Ould Ghazouani of the Islamic Republic of Mauritania, President Mohamed Bazoum of Niger, heads of delegations of the Sahel and the Vice President of the World Bank for West and Central Africa.
At the end of the meeting, the leaders of the Sahel countries committed in a joint declaration to deepen reforms for quality education in the region. The "Nouakchott Declaration" identifies three fundamental objectives: improving the quality of learning, increasing girls' participation in secondary education, and strengthening the basic skills and literacy of young adults who have left school.
« I am going to work with urgency in rebuilding our educational system. The objective is to make the school a republican school as a place for integration of future generations, building strength and confidence to the youth. A youth that will be able to count its competences and assert citizen's values to strengthen the state and society. Training in areas related to promising economic sectors will be a priority for young people, » said President Mohamed Ould Ghazouani of the Islamic Republic of Mauritania.
A well-performing education system increases productivity and employment, leading to better health outcomes, well-functioning public institutions, and the preservation of peace. Over the past fifteen years, Sahelian countries have made significant progress by nearly doubling primary school enrollment and tripling secondary school enrollment. However, Sahelian countries still face many challenges in order to provide universal access to education and quality instruction to all of its youth.
« We are in a vicious circle. The more children we have, the less we are able to educate them, the less we educate them, the more children they will make in turn. In our social and economic context, these are driving factors for delays in development and growth, » said President Mohamed Bazoum of the Republic of Niger.
Knowing how important it is to tackle head on the challenges of promoting universal access to quality education, the Sahel delegations meeting in Nouakchott defined a roadmap to better prioritize and coordinate policies and investments in education over the next ten years.
« Given the urgency of addressing the challenges of the education systems in the Sahel countries, we will intensify our support to the sector as a whole with a particular focus on equitable access to education and learning improvement. International experience shows that if reforms are implemented in a coordinated and inclusive manner, success is possible, » said Ousmane Diagana, Vice President of the World Bank for West and Central Africa.
Sahel leaders called for a long-term political commitment around three key gamechangers:
Prioritize action and funding around measurable targets for reducing learning poverty, promoting increased participation of girls in secondary education, and strengthening basic skills and literacy among young adults who have left school;
Improve teachers' recruitment, training, and deployment, while participating in international programs for periodic assessment of academic learning and other types of learning outcomes;
Increase the share of education in public expenditure and gross domestic product to reach the Sub-Saharan African average by 2030, while striving to improve the efficiency and quality of spending.
5 Resume Website Mistakes to Avoid
First impressions are crucial, and a poorly designed personal website can put employers off. Sadly, too many candidates fall prey to pitfalls like information overload or poor grammar. These mistakes have far-reaching implications for your career. Discover the biggest errors to avoid in 2022.
1. Overwhelming Layout
The common wisdom is that a resume should fit on one A4 page. When you build a resume website, this approach could result in a cluttered look. The format gives more freedom and room to play with. Even a one-page web template is more spacious than a sheet of paper!
Highlight your experience and education on different pages or choose a timeline layout. Separate sections and elements with the right amount of whitespace. Make sure the website does not look overwhelming.
2. Typos and Grammar Mistakes
Any errors, intentional or unintentional, make you look bad in the eyes of potential employers. Visitors may conclude that you could not be bothered to proofread your own text. To find mistakes, use an online checker, read each page out loud or try reading the content backward. If grammar is not your strength, ask someone else to proofread the content before marketing it.
3. Poor Image Quality
Any photos or screenshots of your work must be big enough so users understand what each image is about. However, file size also matters — if the items are too big for the web, they will slow down your website. Generally, JPEG is preferable for photos, while PNG is best for screenshots that require transparency (for example, logos or images with special effects).
Include a professional headshot. If you cannot afford it, ask someone to take your picture against a neutral background, or use a selfie timer and a tripod. You could also create a unique personal photo that strengthens your brand — for example, by using specific colors.
4. Too Much or Too Little Information
Do not omit vital information (e.g., successful projects) for the sake of brevity. A virtual resume lets you showcase all major accomplishments. If you do lack experience but have participated in volunteer projects or internships, these are worth including. Links to published works add credibility.
The need for detail does not justify information about color preferences, favorite coffee, or pets. Personal details must highlight qualities that will help you get ahead in your career. Focus on showcasing the best work and let it speak for itself. Employers are not interested in the evolution of your skills, they want the best results now.
5. Unresponsive Theme
Finally, remember that potential employers will probably open your website from mobile devices. Make sure they will be able to view all content and navigate the pages smoothly. Nobody wants to spend time zooming in and scrolling in all possible directions to find the necessary information.