How India utilised the AFSPA to suppress freedom movements?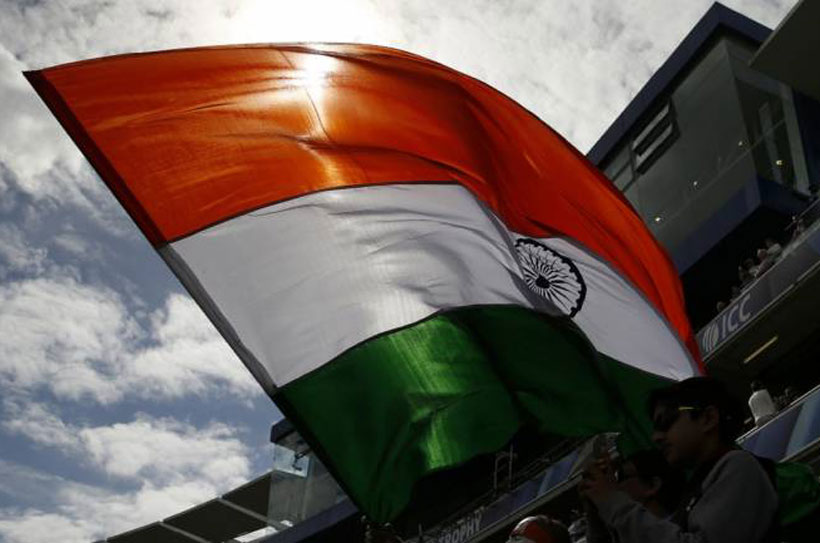 The freedom movements in the volatile north-eastern state of India predate the Partition. The Englishman realised importance of the North East as it could provide a corridor to the Japanese in World War II. India applied the Armed forces Special Powers Act first to the north eastern states of Assam and Manipur, a cauldron of unrest. The act was amended in 1972 to extend to all the seven states in the north eastern region of India. The states affected by the draconian law included Assam. Manipur, Tripura, Meghalaya, Arunachal Pradesh, Mizoram and Nagaland, also known as the seven sisters. The forces brutally applied the AFSPA to the states. It ignored outcry by people against has mounting incidents of arbitrary detention, torture, rape and looting. Indian government continued to extend the initial period for imposition of the law ad infinitum sometimes with ex post facto notifications. Its pleas were without AFSPA all the north eastern states will secede from India.
Gunpoint diplomacy
A large part of the original region that constitutes the seven states of the republic of India had strong political, economic and socio-cultural links with South East Asia. The great Hindu and Muslim empires that reigned over the Indian subcontinent never extended east of the Brahmaputra River. The British colonists were the first to repress freedom movements. . In the early nineteenth century they moved in to check Burmese expansion into today's Manipur and Assam. The British, with the help of the then Manipur king, Gambhir Singh, crushed the Burmese imperialist dream and the treaty of Yandabo was signed in 1828. Under this treaty Assam became a part of British India and the British continued to influence the political affairs of the region.
The resentment against the Englishman led to the bloody Anglo-Manipuri Conflict of 1891. The British were subdued by the fighting spirit of the local people. So, they preferred not to administer directly but only through the King.
During the Second World War, the Japanese tried to enter the Indian sub continent through this narrow corridor. But back home when Hiroshima and Nagasaki were A-bombed they retreated from the Imphal and Kohima fronts.
A buffer zone
Before leaving India, the British pondered over many proposals for post-Partition of India. The local people were however never consulted. Finally the British divided the region such that some parts went to Pakistan but the lion's share to India.
Over the years local democratic movements erupted as the people aspired to a new social and political order. One important example is a strong popular democratic movement against feudalism and colonialism in Manipur, led by Hijam Irabot Singh.
The treacherous annexation of Manipur
The post-Partition India reconstituted the kingdom of Manipur as a constitutional monarchy by passing the Manipur Constitution Act 1947. Elections were held under the new constitution. A legislative assembly was formed. In 1949 V.P Menon, a seminar representative of Government of India, invited the king to a meeting on the pretext of discussing the deteriorating law and order situation in the state in Shillong. Upon his arrival, the king was forced to sign under duress. The agreement was never ratified in the Manipur legislative Assembly. Rather, the Assembly was dissolved and Manipur was kept under the charge of a Chief Commissioner. There were strong protests but using violent and brutal repression the Government of India suppressed the democratic movement in Manipur and has continued applying the same methods ever since.
Colonisation of Nagaland
The inhabitants of the Naga Hills, sprawling across Indo-Burmese border, formed Naga National Council (NNC) aspiring for a common homeland and self governance. During 1929, the NNC petitioned the Simon Commission for independence. The Commission was examining the feasibility of future of self governance of India.
The Naga leaders forcefully articulated the demand of self governance once the British pulled out of India. Gandhi publicly announced that Nagas had every right to be independent. Under the Hydari Agreement signed between NNC and British administration, Nagaland was granted protected status for ten years, after which the Nagas would decide whether they should stay in the Indian union or not. However, shortly after the British withdrew, the new Indian rulers colonized Nagaland and claimed it to be Indian Territory.
The Naga National Council proclaimed Nagaland's independence in retaliation, and the Indian authorities arrested the Naga leaders. The AFSPA was used to violently suppress the democratic aspirations of the people of North East. In 1975, some Naga leaders held talks with the Government of India which resulted in the Shillong Agreement. Democratic forces of Nagaland smelt a rat in this deceptive agreement and rallied the people for national liberation of Nagas. One of the organizations which articulated the democratic demand of Naga people is National Socialist Council of Nagaland (NSCN).
Mizoram
Mizo National front was a phenomenal product of a famine. In the Lushai Hills of Assam in the early sixties a famine broke out. A relief team requested for help from the Government of India. But there was little help. The relief team organised themselves into the Mizo National front (MNF) to liberate themselves from the neo-colonial occupation of India. Against the democratic aspirations of the people Indian army moved in. The rebellion was so strong, that the Indian air force had to bomb the villagers. The armed forces compelled people to leave their homes. This devastated the structure of Mizo society. In 1986, the Mizo Accord was signed between MNF and Government of India. This accord was as deceptive as the Shillong Accord made with the Nagas earlier. To promote dominance by high caste Hindus, India clubbed poor non-feudal ethnic groups with Adivasis, cheating them in the name of scheduled tribes and in the process forcing them to be marginalized and stigmatized by the upper caste ruling elites of India.
Gradually it became the neocolonial hinterland for exploitation by the Indian state, where local industries were made worthless and now the people are entirely dependent on goods and businesses owned predominantly by those from the Indo-Gangetic plains. The new Indian unscrupulous businesses pull the economic strings of this region.
Tripura
In Tripura the indigenous population has been reduced to a mere 25% of the total population of the state because of large scale immigration from the North east and Bangladesh.
A series of repressive laws were passed by the Government of India in order to deal with this rising National liberation aspiration of the people of North east. In 1953 the Assam maintenance of Public Order (Autonomous District) Regulation Act was passed. It was applicable to the then Naga Hills and Tuensang districts. It empowered the Governor to impose collective fines, prohibit public meetings, and detain anybody without a warrant. Indian atrocities from 1980 onwards include: the massacres of civilians at Heirangoi thong (Manipur) in 1984, at RIMS Manipur in 1995, at Malom (Manipur) in 2000; the horror of army torture and violence on civilians during operation Blue bird (Manipur) in 1987 and operation Rhino (Assam) in 1991. Indiscriminate firing on civilians by armed forces personnel when their own vehicle burst in the town of Kohina (Nagaland) in March 1995, the shelling and destruction of the town of Makokchung (Nagaland) in 1994, the enforced disappearances of Loken and Lokendro (Manipur) in 1996, and the rape of Miss N Sanjita (who subsequently committed suicide) (Manipur) in 2003.
Concluding remark
After the Partition, India emerged as the new-colonial power. The North East still yeans for freedom.
Bangladesh's Vaccine Policy: Cooperation beyond Geopolitical Lens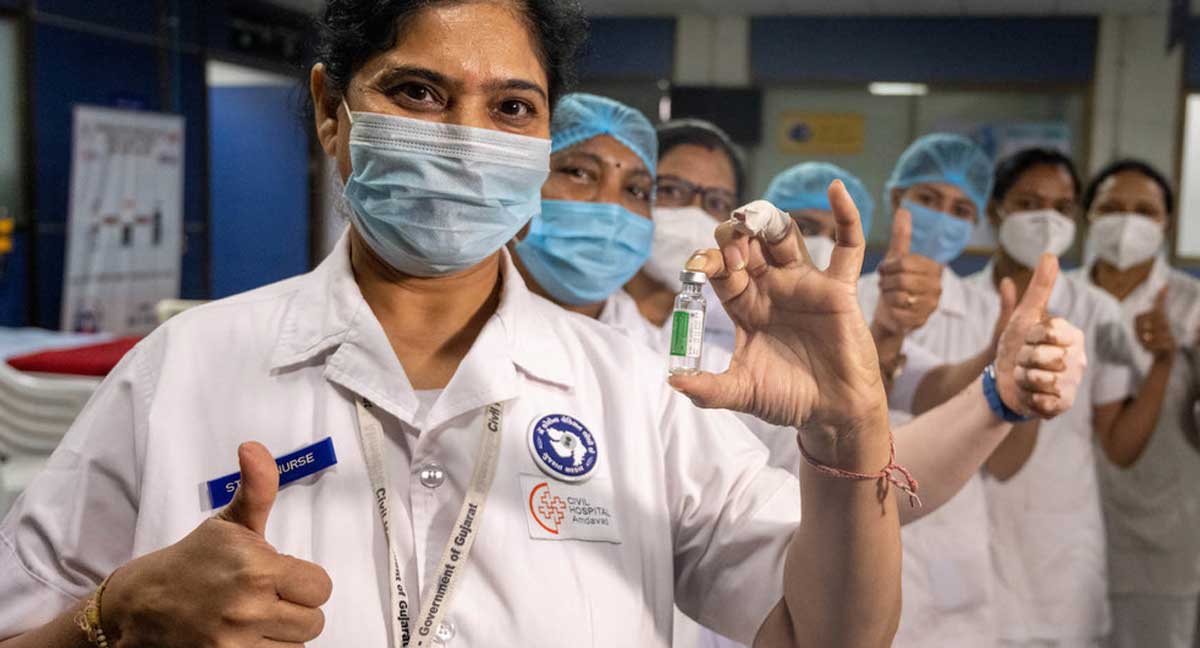 Since its outbreak, the COVID-19 pandemic has led to unprecedented devastation to every nook and corner of the world. Not being just a cataclysmic health crisis, the pandemic is subtly but substantially reshaping social norms, economic systems, diplomacy way-outs, as well as global leadership and rivalry. As of now, experts believe that this deadly virus is not going to completely disappear overnight rather will remain as a recurring event like the normal flu virus. However, acquiring herd immunity which insists on mass inoculation is the most acceptable solution to combat the worsening situation.
The world is becoming unable to meet the demands of the massive number of vaccines as only a handful of wealthy nations are producing them. In the wake of the current condition, every country, either rich or poor has its own game to play, rich ones for achieving so-called 'vaccine nationalism' and the poor ones for maintaining proper channel to procure them. As if conquering the pandemic bears testimony to not only a country's economy and resources but also its strategy and diplomatic prudence.
By now, it is evident that Coronavirus traits are very complex as unpredictable mutations of it can jump back and forth across the globe. Today's successful COVID-19 players might be a victim of tomorrow's worst-hit outbreaks. For instance, the overconfidence emanating from India's temporary triumph over vaccine manufacture caused sufferings for more than 90 countries. It is understandable why India's worsening situation led to the failure of delivering 30 million vaccine doses as per a deal with Bangladesh. However, it was unfair not to deliver even a single dose after the sudden halt on vaccine export, for which Bangladesh has paid in advance.
Due to some unavoidable factors, for Bangladesh, Serum was the only feasible and proximate option for vaccines. Firstly, Bangladesh continued consistent efforts to keep all the alternate options simultaneously within the reach. Some of the vaccines like Pfizer and Moderna require extremely cold refrigeration which in terms of both storage capacity and commercial viability is untenable. WHO/GAVI backed initiative COVAX Facility has been proved inadequate to respond to the demand worldwide equally. Secondly, due to long term and consistent G2G liaison between Sheikh Hasina and the Modi Government, Bangladesh ranked the Indian source at the initial ladder. But it didn't mean Bangladesh subsequently closed other avenues for future exigency. Thirdly, India's initially successful 'vaccine diplomacy' was so overwhelming that it seemed India was just a step behind from becoming a 'vaccine hegemony' worldwide.
Over the sudden upside-down flip of India, Bangladesh had to make desperate diplomatic efforts to procure vaccines for which China and Russia nodded positively. Bangladesh inked a non-disclosure deal of 15 million Sinopharm doses with China. Also, Bangladesh received two consignments of 1.1 million of Chinese Sinopharm doses as gift. Up until now, Bangladesh is hopeful of joining to the China-led initiative of vaccine storage facility and collaboration with Russia to produce Sputnik V locally.
In such a pandemic situation when co-operation is urgent rather than competition, geostrategic gambit should not predominate in the South Asian region which is home to around 25% of the global population. As for Bangladesh, being densely populated with a population of more than 170 million, it is highly vulnerable to the risk of COVID-19 expansion and mutation due to acute intra and inter-regional people to people contact, if this particular region remains less inoculated. Currently, Bangladesh only needs 1.6 million AstraZeneca doses to continue the inoculation program that kicked off on February 7, 2021. Also, a burgeoning economy like Bangladesh, can afford to purchase sufficient vaccine doses as well as manufacture them locally. Not only that, Bangladesh should be called for particular attention for a full-fledged vaccine production scheme, as COVID-19 vaccines are considered as 'global public goods.'
Despite not having a remarkable health policy, so far, Bangladesh has responded much better compared to other countries in South Asia regarding COVID-19 management. However, the condition might flip over uncanny circumstances anytime soon. Therefore, any vaccine procurement initiative should look through the prism of exigency, not preference for their allies, as downpour of misery on one corner is a failure to the entire globe.
Looming Humanitarian Crisis – Millions May Die in Afghanistan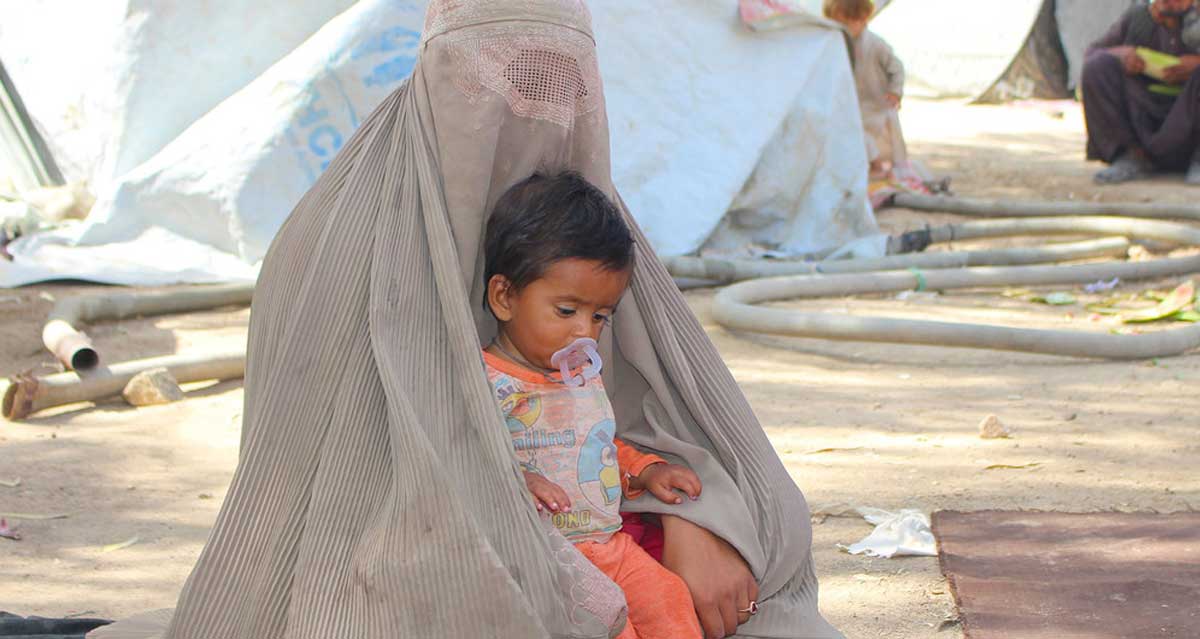 There is a dire need for massive funds transfer to Afghanistan in present circumstances where banks and businesses have collapsed, the hunger crisis is also rising while the prices of basic commodities like shelter, fuel, and food have increased. There is a clear warning from World Health Organization (WHO) that within one year over 3 million children may suffer from malnutrition. UN World Food Program has also issued multiple warnings of deteriorating food insecurity in Afghanistan. The Winter season will also become too risky for the survival of one million children as the temperature will drop to an extremely low level.
There are numerous cases of acute shortage of money, where families are compelled to even sell their babies and daughters as child brides. Public hospitals are facing a shortage of medical equipment; the nurses and doctors are not paid prompting them to quit. The majority of Afghans want to move to other countries for life security and a better future. Heavy human traffic from Afghanistan has gathered on borders with Iran and Pakistan. UNHCR has called on authorities of Afghan neighboring countries to cease the forced return of Afghans, noting that many of them may require refugee protection.
The private sector, which works for the progress of the country, has halted due to uncertainty. There is a serious and shocking analysis by UNDP that by July next year 97% of the Afghan population may fall under the poverty line. Millions of people are living hand to mouth and will face harsher economic crises due to troubling economies.
Even $1.29 billion aid, recently announced from US and EU for Afghanistan & its refugees living in surrounding countries cannot solve the economic crisis permanently. This aid will only be able to postpone the human disaster for some time but it is not a permanent solution.
The world's best economists are constantly warning that the present economic situation will lead to anarchy and chaos in Afghanistan. Abdallah Al Dardari, UNDP's Afghanistan head, said, "I'm comparing Afghanistan with Venezuela, Lebanon, and so on; we haven't seen such an immediate, abrupt drop".
After the Taliban took control of Afghanistan, the first step by the Biden administration was to freeze the $9.5 billion foreign reserves. Taliban recently called on the US delegation in Doha for the unconditional and immediate unfreezing of Afghanistan's financial assets.
IMF has also warned that this year Afghan economy will get contracted to 30%. During Ghani's government, US aid accounted for 75% of the government budget and 45% of the country's GDP. The majority of sectors of Afghanistan were run by foreign aid including a majority of public-sector jobs in the medical, teaching, policing, and legal sectors.
From the last few months, the life of millions of daily wagers/ working class has become hopeless. They gather in various downtowns for the sake of work but as the construction industry has halted so they get back without getting any work. They are unable to buy food for themselves and their families and live miserable lives. Another fact of the matter is that Afghanistan has long been dependent on imports of basic utensils.
In Ashraf Ghani's government, the Afghan economy was fragile because of poverty and corruption. Customs, administration, and traffic officers, who have gone unpaid for months, are asking for more bribes. Things have become highly disorganized in all segments of the country.
Taliban have placed withdrawal limits on currency ranging from 200-400$ per week to counter complete currency collapse. Taliban have appealed to fill its billions of dollars vacuum from Qatar, Turkey, Pakistan, and China. Taliban are also pressing the US for the release of its frozen funds and they think that the humanitarian crisis in Afghanistan is increasing as a result of their frozen funds. Afghans are facing a shortage of crucial goods due to trade disruptions and the collapse of financial services which have supplemented traders' woes that depend on U.S. dollars and bank loans for imports. Issuance of sanctions' exemption, by the Biden administration at the end of September to ease out the process of aid, is still not enough.
Afghan interim government has to find the best economic team from inside and outside the country which should be able to bring some fruitful strategies and planning to solve this economic crisis. The International community needs to come together to join hands with the Afghan interim government to avoid the worst-case scenario in Afghanistan. The international community should also play its role in bringing "explicit humanitarian exemptions" for the delivery of aid to prevent a "catastrophe". Watchdogs like UNSC and the US government should do their utmost to raise the living standards of the Afghan people.
What ails Modi's relations with its own people and neighbours?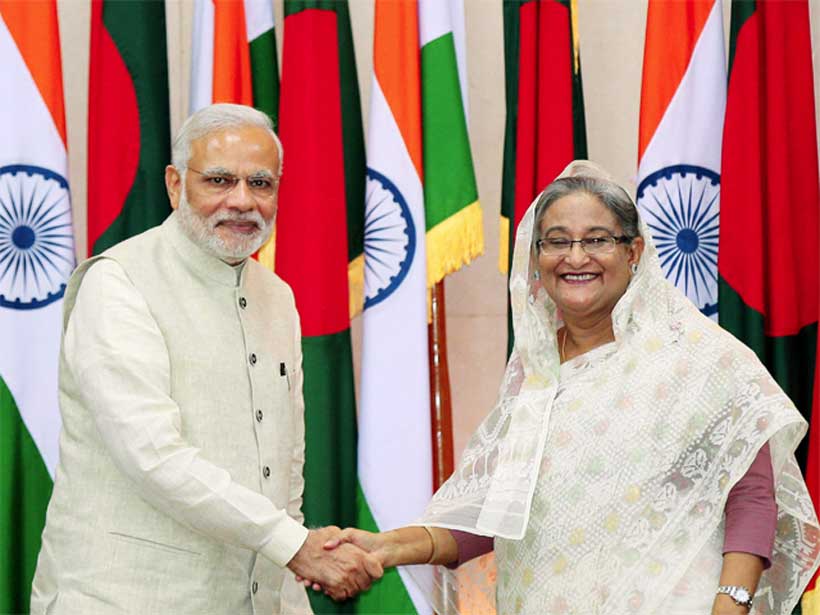 The veneer of "democracy" cloaks "autocratic and hypocritical" style of Modi's government. Modi first tried every Machiavellian trick to suppress the farmers' protest movement against the three farms laws. He tied to sow seeds of discord among them by portraying them as "Khalistani" through a multitude f fake social media accounts. He then tested the protester's patience by letting the movement linger on for a years. He allowed police to beat them mercilessly. Tried to turn the Supreme Court hostile to them. And finally a farmer was mowed down under a vehicle (Lakhimpura incident). About seven hundred farmers including some women lost their lives. But, Modi shrugged off the claim saying their deaths were due to natural causes. He kept insisting that the laws were enacted for farmers' welfare. And they would repent their repeal. The farmers saw through the ruse and stayed put. The laws were finally withdrawn without any discussion. This gesture strengthened the opposition's allegation and farmers' perception that the laws were meant to surreptitiously benefit the crony capitalism (Adanis, Ambanis, et al).
Modi deprived the disputed Jammu and Kashmir of even its nominal statehood without caring a fig for sentiments of the common man or the politicians. He is unwilling to repatriate the Occupied Kashmir widows or wives of so-called militants. Instead of repealing draconian laws, he is killing innocent Kashmiris in fake encounters (Hyderpora encounter being the latest). In 1990s, India's reign of terror forced large number of Kashmiri natives to cross over into the Azad Kashmir. India launched operation 'Sadbhavana' to lure back the refugees. Some refugees even married the Azad Kashmiri nationals. Those who returned mostly wives or divorcees had been suffering immeasurably being without nationality documentation. Indian government could have deported them back to Azad Kashmir. But, India flouted its own promise of rehabilitation and international norms by denying them nationality. Defying restrictions, hundreds of wives protested in Srinagar and held a press conference (November 21, 2021) to highlight their plight. Modi is unwilling to repatriate the widows or wives. Be it observed that Pakistan immediately returns innocent border crossers back to India.
Modi imposed a corrupt friend (Patel) as governor of Lakshadweep (32 square kilometers), a predominantly Muslim archipelago of 36 islands (10 of which are uninhabited). It is sparsely populated with population of 63000, growing at about six per cent against national average of 17 percent.
The governor issued many orders which were perceived as anti-Muslim. For instance, no-one could slaughter a cow without a permit but liquor was allowed in all the islands ostensibly to promote tourism. The government could acquire any piece of land from inhabitants in national interest. The isles are in COVID grip and the people used to airlift the sick to nearby Kerala. The governor ordered that no sick shall be flown out without the governor's permission. The people interpreted the governor's move s as an effort to impair their life style and links with Kerala. He wanted to facilitate the isles link with Mangalore (Karnataka). The islanders are convinced that the Centre is trying to depopulate the island and convert into a naval base. Within framework f QUAD, the Modi government wants to strengthen "Chagos-Lakshadweep-Maldives choke".
India's volatile North East
At the time of partition, India was in grip of countless insurgencies and separatist movements (Dravidstan, Khalistan, Bodo, Nagas and Mizos). It is still a simmering cauldron. India's north east was a porous border. Through deceit, coercion, and financial incentives, India mellowed some of the insurgencies. Ambushes and confrontations still take place in some north eastern states. Indian bowed to insurgents' demands for the creation of new states. And, insurgency leaders became chief ministers! India forgot yesteryear when they used to burn to ashes copies of the Indian constitution and uproot rail tracks. Tamil Nadu, Andhra Pradesh, Nagaland and East Punjab merged into the Union." India has become synonymous with a thousand insurgencies waged by mysterious outfits, known only by their acronyms. It has become synonymous with grandiose announcements by successive prime ministers of many thousand crore packages that disappear without trace, leaving a handful of political brokers very rich. And in the Indian bureaucracy, a posting in the Northeast is treated on par with incarceration in Siberia" (Swapan Dasgupta, India's Siberia, Rediff dated October 2004).
Neighbourhoods
Pakistan
Modi's "might is right" style is conspicuous from India's policies towards her neighbours. India's former foreign secretary Shyam Saran (How India sees the World) thinks none of the disputes with Pakistan are intractable. They were almost solved except for lack of political will to sign the final draft deals. To pander to the galleries, India's home minister Amit Shah roared in Parliament that "Aksai Chin and POK (Azad Kashmir) are part of India. And we would lay down our lives to get them back".
Nepal
To topple KP Sharma Oli's government, Indian embassy in Nepal had been bankrolling corrupt politicians and other members of Nepalese society. Oli was ultimately ousted by Supreme Court of Nepal and appointed the new prime minister until the next elections. Oli
debunked India's conspiracies during a ceremony to commemorate sixty-ninth anniversary of the Party's popular leader Madan Bandari. He claimed, `Conspiracies were being plotted against him since the constitutional Nepali map amendment'. No-one thought that a prime minister would be removed from office for printing a map'.
Be it observed that Nepal amended its map when its objections fell flat on India. India's defense minister Rajnath Singh, went ahead to inaugurate an 80-kilometer-long road connecting the Lipulekh Pass in Nepal with Darchula in Uttarkhand (India). Indian army chief insinuated that Oli was being prodded by China against India.
After being ousted by the Nepalese Supreme court, Oli continued to criticise India's machinations. Inaugurating the 10th general convention of the Communist Party of Nepal (Unified Marxist-Leninist) in Chitwan, Oli claimed if his party comes back to power it will "take back the disputed territories such as Limpiyadhura, Kalapani and Lipulek from India through dialogue". The Lipulekh pass is a far western point near Kalapani, a disputed border area between Nepal and India. Both India and Nepal claim Kalapani as an integral part of their territory — India as part of Uttarakhand's Pithoragarh district and Nepal as part of Dharchula district. ('Will 'take back' Kalapani, Lipulekh from India, If…' KP Sharma Oli. One India, November 27, 2021).
Maldives
Indo-Maldivian relations are no longer hunky-dory. They are rather in a state of flux. India reneged on contract to supply a hundred thousand doses of corona virus vaccines to Maldives. So did India despite that fact that it views the current president Solih as pro-India as compared to Yameen the previous president. India withheld supplies thoughMaldives had already paid the cost. In perhaps a tit-for-tat, Maldives banned all Indian tourists including films stars.
Fluid political situation in Maldives
There is a widespread impression in Maldives that India has subjugated the country's sovereignty through a host of treaties. The present president Solih is perceived as an Indian stooge. People resent granting immunity to Indian forces in Maldives and allowing construction of military infrastructure. The subsurface resentment led to "India out" social media campaign. The Indian High Commission became terrified of the ferocity of the protests. And, it sent a note verbale to the Maldivian government for protection of its staff.
President Solih is up against opposition from within his party. Through a tweet, Nasheed, the former President and at present Parliament Speaker, has highlighted corruption scandals against President Mohamed Solih9 ('ventilator-import scam). Nasheed tweeted "I see the government colluded in this… I do not want the MDP to stand by a government that steals," adding that he would 'not budge' against attempts to put a lid over the scandal. He alluded to the Health Ministry MVR 34.50 million (US$ 2.2 million) contract to Dubai-based Executors General Trading to procure 75 ventilators. The Auditor General's office found out that nearly 90 percent of the contracted amount was paid in advance without any 'performance guarantee.' It was found that only 15 of the 75 ventilators were received.
The ruling party's internal rift portends that it may be ousted in next general elections. Mr. Nasheed is likely to put himself as a presidential candidate. Already, the -ruling Maldivian Democratic Party (MDP) could not sweep the municipal elections. It secured 43 percent of all seats, with opposition Progressive Party of Maldives (PPM) having won 34.9 percent.
Bangladesh
India is not sincere even with Bangladesh. At India-Bangladesh Business Forum, in Delhi, Bangladesh PM Sheikh Hasina expressed grief (Oct 4, 2019) on the onion crisis in her country. Hasina taunted, `We are facing crisis on the onion issue. I don't know why you have banned onion export. Maine cook ko bol diya ab se khana mein pyaaz bandh kardo. (Indian Government had banned export of Onions on September 29).
India is the biggest supplier of onions to Bangladesh, which buys a yearly average of more than 350,000 tons. India abruptly slapped a ban on onion exports to Bangladesh. Following the export ban, onion prices in Bangladesh jumped by more than 50 per cent, prompting the government to procure supplies from elsewhere.
In retaliation, Bangladesh's involved the Chinese in a proposed $300 million project in the downstream of Teesta River.
India claims that Bangladesh is her close strategic and economic friend within its `Look East, neighbour's-first policy". But, the history of broken promises indicates that India looks to its own interest. A raft of issues from water disputes to religious tension mask mistrust in the relationship.
India backed out of its agreement (December) with Bangladesh to supply 30 million doses of AstraZeneca vaccine, developed by Oxford University in cooperation with the Pune-based Serum Institute of India. The Institute announced that India had barred Serum from selling doses on the private market until everyone in India had received the vaccine.
Later, Salman F. Rahman, a Cabinet minister and co-founder of the Beximco Group, a Bangladeshi conglomerate, took over the responsibility to distribute three million doses of the AstraZeneca vaccine in Bangladesh.
Concluding remark
Modi government is insincere not only in dealing with its own people but with also its neighours.