Cotton sustains more than 100 million families worldwide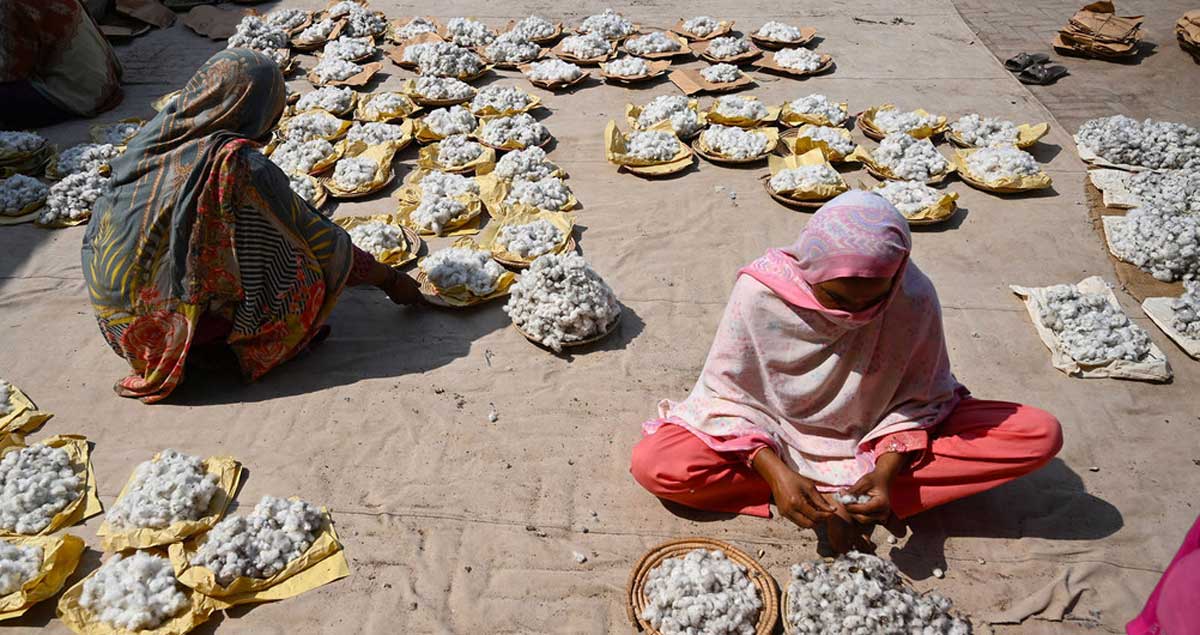 A single metric tonne of cotton provides jobs for five people on average, often in some of the world's most impoverished regions; that adds up around 100 million families across the globe.
To recognize these and other contributions, the United Nations is marking World Cotton Day, this Thursday.
Cotton is an important means of livelihood for millions of smallholders and attracts export revenues to some of the poorest countries. This makes the sector a key contributor to reaching the 2030 Agenda for Sustainable Development.
For the UN, this natural fabric "represents so much more than just a commodity", it is "a life-changing product."
Important source
Cotton is a major source of income for many rural laborers, including women. With this World Day, the UN wants to raise awareness of the critical role that cotton plays in economic development, international trade and poverty alleviation.
The initiative also wants to highlight the importance of sustained, inclusive and sustainable economic growth, full and productive employment, and decent work for all.
Resilient and multipurpose
As a crop resistant to climatic changes, cotton can be planted in dry and arid zones. It occupies just 2.1 per cent of the world's arable land, but it meets 27 per cent of the world's textile needs.
Around 80 per cent of cotton is used in the clothing industry, 15 per cent in home furnishings and the remaining 5 per cent mostly accounts for non-woven applications, such as filters and padding.
Almost nothing from cotton is wasted. In addition to textiles and apparel, food products can be derived from it, such as edible oil and animal feed from the seed.
Other uses have been developed recently, like using cotton-based filaments in 3D printers, because they conduct heat well, become stronger when wet, and are more scalable than materials like wood.
The 'Cotton Four'
The idea for the World Day was born in 2019, when four cotton producers in sub-Saharan Africa – Benin, Burkina Faso, Chad and Mali, known as the Cotton Four -proposed a celebration on October 7, to the World Trade Organization.
With the UN officially recognizing the date, it became an opportunity to create awareness of the need of market access from least developed countries, to foster sustainable trade policies and to enable developing countries to benefit more from every step of the value chain.
For years, UN agencies have worked towards this goal.
For instance, since 2003, the International Trade Centre (ITC) and the World Trade Organization have helped the Cotton Four to improve production local processing capacity, as well as to discuss the trade reforms needed to address high trade barriers.
Another UN agency, FAO, has long offered developing countries technical and policy support. One example is the +Cotton project, a cooperation initiative with Brazil that helps Latin American producers with innovative farming methods.
Multilateralism 'struggling' to solve world challenges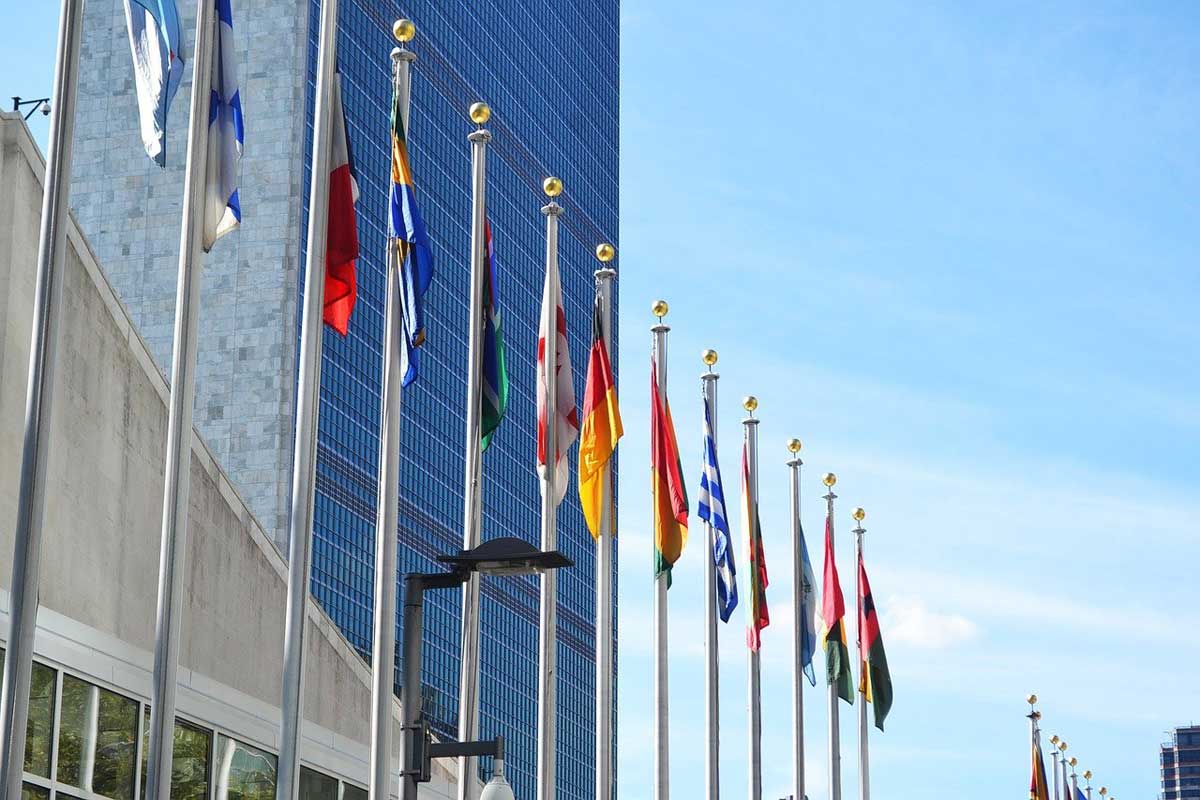 While multilateralism remains "committed to solving global challenges", the deputy UN chief said on Sunday, United Nations Day, it is "struggling to find the path to effective implementation".
"In the space of six months of the COVID-19 crisis, cooperation among the world's top scientists had developed vaccines and multilateralism had delivered a vehicle to ensure their distribution across the world – the COVAX facility", Deputy Secretary-General Amina Mohammed said at Expo 2020 in Dubai, United Arab Emirates.
"And yet today, we are still struggling to get the resources and cooperation required to ensure vaccine equity and to muster up a recovery that would put us on a better path".
'More to give'
In 2015, the landmark Paris Agreement and 2030 Agenda for Sustainable Development were established to deal decisively with the climate crisis and end poverty by 2030.
Yet, there have since been struggles to "translate global commitments and the goodwill of a host of stakeholders into national actions and international finance commensurate with the challenge", explained the deputy UN chief.
And although the world has the tools, knowledge and forums to prevent conflict, it continues as the planet experiences "the largest humanitarian crisis since the beginning of the second world war", she added.
"This points to an international order that is not yet capable of following through on its own best intentions", said Ms. Mohammed. "International cooperation and the United Nations have come a long way, but we have so much more to give".
Living the goals
With 192 nations represented, the deputy UN chief described the Expo is "an auspicious occasion" to mark 76 years of multilateralism, guided by the founding UN Charter.
"The focus of Expo 2020 on sustainability and connecting minds to change the future is at the heart of…Our Common Agenda…vision for ensuring that multilateralism ensures that we – as one human family – breakthrough together", said the UN official.
Against the backdrop of a global crisis of confidence, trust and collective action, she upheld the need for more effective multilateralism, renewed social contract, deepened solidarity, and stronger investments in youth – with the Sustainable Development Goals (SDGs) at its core.
"It is only through inclusion that we can renew our social contract and rebuild trust. And inclusion can only be achieved if we place our youth and women at the centre of the equation", Ms. Mohammed spelled out.
UN works toward 'decisive breakthrough'
As the UN climate conference (COP26) in Glasgow fast approaches, the world "must do better" at ensuring both women and young people are shaping "the critical decisions we need to make as a global society", argued the UN official.
"What gives me immense hope is that UN staff right across the world are dedicated to nothing more and nothing less than securing that decisive breakthrough", she stated.
From troubled corners like Afghanistan or Ethiopia to the world of diplomacy, common ground and solutions in New York or Geneva and from teams on the ground in Small Island States to UN Country Teams around the world, UN staff is working hard to achieve the Organization's aspirations.
And sustainability is not only a common theme in all pavilions but the SDGs are incorporated in many of the Expo's presentations and exhibits.
"Let us mark this day in full knowledge of the fact that the United Nations is not some abstract international organization but the will and commitment of the nations and peoples of the world to secure a better future", said the Deputy Secretary-General.
"And let us capitalize on the powerful opportunity Expo offers us to unite in solidarity to end poverty, protect the planet, secure peace and improve the lives of everyone, everywhere in this critical Decade of Action", she concluded.
Work together for peace
The Emirates Youth Symphony Orchestra also performing a special "Hymn to the United Nations", which was composed 50 years ago by legendary cellist, composer and conductor Pablo Casals to commemorate the UN's work on 24 October 1971.
"Our presence at Expo 2020 offers the opportunity to build awareness about and support for the SDGs, the importance of individual actions, solidarity, hope and engagement", said Maher Nasser, Commissioner-General of the UN at Expo 2020.
"To build a world in which everyone thrives in peace, dignity and equality on a healthy planet, we need to work together".
Rush for new profits posing threat to human rights
The finance industry's demand for new sources of capital worldwide to satisfy investors, is having a serious negative impact on the enjoyment of human rights, a group of UN-appointed independent rights experts have warned.
Among the rights at risk from increasing speculation in the financial markets by hedge funds and other investment funds, are the right to safe drinking water and sanitation, food, adequate housing, development, and a healthy and sustainable environment, among others. 
Exploiting the marginalized
In a statement, the independent Special Rapporteurs and other experts, expressed their concern over the gradual encroachment of financial speculators into new areas of the economy, putting human rights at risk.
They highlighted in particular, trading in areas essential for the enjoyment of human rights of marginalized, indigenous peoples, Afro-descendant and peasant communities, persons with disabilities and persons living with Albinism, as well as those living in areas of conflict.
The experts also pointed out that so-called financialisation – the growth in new financial instruments since the 1980s managed by new financial services – has a disproportionate impact on the enjoyment of their rights by women and girls, who are systematically victims of discrimination. The impact on older people was also highlighted.
Effect on housing
According to a former Special Rapporteur on adequate housing, in recent years massive amounts of global capital have been invested in housing as a commodity, as security for financial instruments that are traded on global markets, and as a means of accumulating wealth.
However, when the 2008 global financial crisis hit, many houses suddenly lost much of their value, and individuals and families were made homeless overnight.
The expert also pointed out that in the Global South, informal settlements in Southern cities are regularly demolished for luxury housing and commercial development intended for the wealthiest groups of the population.
This process of financialisation of assets, has only been reinforced during the COVID-19 pandemic, the expert said.
'Speculative food bubble'
In agricultural markets, the experts described how the same big international banks responsible for the global financial crisis, invested billions of dollars in food futures, generating an increase in the prices of raw materials such as wheat, corn and soybean, which doubled and even tripled in a few months, creating a new speculative food bubble.
According to the World Bank, between 130 and 150 million more people were pushed into extreme poverty and hunger, mainly in low-income countries depending on food imports to feed their populations.
The experts highlighted how the financialisation of housing and food has exacerbated inequalities and exclusion, disproportionately affecting heavily indebted households and those on low incomes.
Applying speculative logic in these areas violates the human rights of people in poverty, exacerbates gender inequality and aggravates the vulnerability of marginalized communities, they said.
Commodifying nature
The growing monetization and commodification of ecosystem services, such as carbon storage, were also noted by the experts.
They warned that it threatens the sustainability of ecosystems, marginalizes natural and cultural values that have no apparent economic value, and weakens the control of indigenous peoples and local communities over their territories.
The right to pollute and destroy nature is gradually being legitimized and commercialized, they said.
They also pointed out that addressing the climate emergency often ignores both the impacts on people in poverty, and undermines the human rights and livelihoods of the poorest.
The eviction of indigenous peoples from forests or the replacement of complex old-growth forests with monocultures of fast-growing non-native tree species was highlighted as an example of this.
Treating housing, food, or the environment, as assets to be traded by hedge funds and other financial actors in financial derivatives markets, represents a direct attack on people's exercise and enjoyment of human rights such as the right to housing, to food, to a healthy environment, or to drinking water and sanitation, the experts stated.
Iraq: An Urgent Call for Education Reforms to Ensure Learning for All Children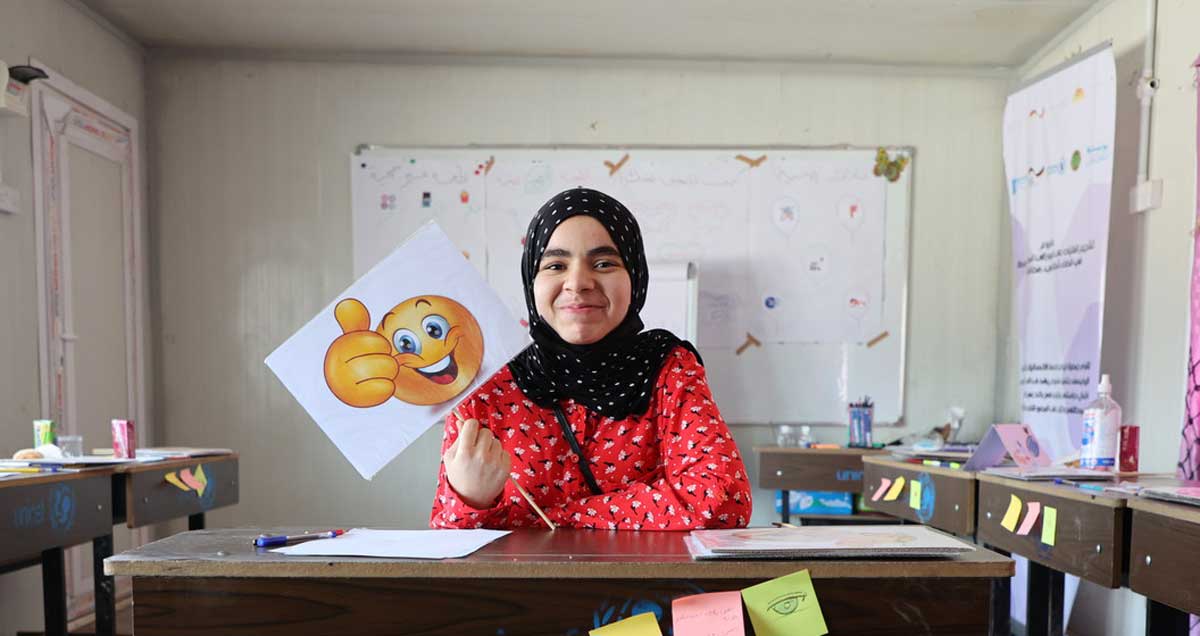 Learning levels in Iraq are among the lowest in the Middle East & North Africa (MENA) region and are likely to decline even further because of the impact the COVID-19 pandemic has had on education service delivery, including prolonged school closures.
These low learning levels are putting the future of Iraqi children and the country at risk. A new World Bank report says that while, now more than ever, investments are needed in education to recover lost learning and turn crisis into opportunity, these investments must be accompanied by a comprehensive reform agenda that focuses the system on learning outcomes and builds a more resilient education system for all children.
The World Bank Group's new report, Building Forward Better to Ensure Learning for All Children in Iraq: An Education Reform Path, builds on key priorities in education recently identified in the Government of Iraq's White Paper and the World Bank Group's Addressing the Human Capital Crisis: A Public Expenditure Review for Human Development Sectors in Iraq report, and provides actionable reform recommendations to boost learning and skills.
Human capital is essential to achieve sustainable and inclusive economic growth. However, according to the World Bank's 2020 Human Capital Index (HCI), a child born in Iraq today will reach, on average, only 41% of their potential productivity when they grow up.
At the heart of Iraq's human capital crisis is a learning crisis, with far-reaching implications. Iraq's poor performance on the HCI is largely attributed to its low learning levels. COVID-19 has led to intermittent school closures across Iraq, impacting more than 11 million Iraqi students since February 2020. This report highlights that, with schools closed over 75% of the time and opportunities for remote learning limited and unequal, Iraqi children are facing another reduction of learning‑adjusted years of schooling. Effectively, students in Iraq are facing more than a "lost year" of learning.
"Iraq can use lessons learned from the current health crisis, turn recovery into opportunity, and "build forward better," to ensure it provides learning opportunities for all Iraqi children especially its poorest and most vulnerable children" said Saroj Kumar Jha, World Bank Mashreq Regional Director. "The World Bank is ready to support Iraq in building a more equitable and resilient post-COVID-19 education system that ensures learning for all children and generates the dividends for faster and more inclusive growth".
The report Building Forward Better to Ensure Learning for All Children in Iraq: An Education Reform Path puts forward for discussion sector-wide reform recommendations, focusing on immediate crisis response as well as medium and long-term needs across six key strategic areas:
1. Engaging in an Emergency Crisis response through the mitigation of immediate learning loss and prevention of further dropouts.
2. Improving foundational skills to set a trajectory for learning through improved learning & teaching materials and strengthened teacher practices with a focus on learning for all children.
3. Focusing on the most urgently needed investments, while ensuring better utilization of resources.
4. Improving the governance of the education sector and promoting evidence‑based decision‑making.
5. Developing and implementing an education sector strategy that focuses on learning and "building forward better".
6. Aligning skills with labor market needs through targeted programs and reforms.