Climate change, population increase fuel looming water crisis
Improved water management, monitoring and forecasting are needed in the face of a looming global water crisis, the UN World Meteorological Organization (WMO) and partners said in a report published on Tuesday.
The warning comes as floods, droughts and other water-related hazards increase due to climate change, while the number of people experiencing "water stress" continues to rise amid population growth and dwindling availability.
In 2018, some 3.6 billion people globally had inadequate access to water for one month per year, which is expected to surpass five billion by 2050.
"Increasing temperatures are resulting in global and regional precipitation changes, leading to shifts in rainfall patterns and agricultural seasons, with a major impact on food security and human health and well-being," said Petteri Taalas, the WMO Secretary-General.
Flood disasters rise
Water-related disasters have increased in frequency since the year 2000, according to The State of Climate Services 2021: Water report, which was coordinated by WMO and includes input from more than 20 international organizations, development agencies and scientific institutions.
Flood-related disasters rose by 134 per cent when compared with the two previous decades. Most deaths and economic losses occurred in Asia, where warning systems require strengthening.
Mr. Taalas recalled that over the past year, extreme rainfall across the continent caused massive flooding in Japan, China, Indonesia, Nepal, Pakistan and India. Millions were displaced and hundreds were killed.
"But it is not just in the developing world that flooding has led to major disruption," he said. "Catastrophic flooding in Europe led to hundreds of deaths and widespread damage."
Africa drought concerns
The number and duration of droughts also increased by 29 per cent over the past two decades.  Most deaths were in Africa, again indicating the need for stronger warning systems.
"Lack of water continues to be a major cause of concern for many nations, especially in Africa. More than two billion people live in water-stressed countries and suffer lack of access to safe drinking water and sanitation," said Mr. Taalas, adding, "we need to wake up to the looming water crisis."  
Invest and improve
The report calls for improving water management, integrating water and climate policies, and scaling up investment as current measures are fragmented and inadequate.
Recommendations include investing in integrated resources water management to better manage water stress, especially in Small Island Developing States (SIDS) and the world's Least Developed Countries (LDCs).
Authorities in the LDCs are particularly urged to invest in early warning systems for droughts and floods.
Countries are also encouraged to fill gaps related to data collection critical to climate services and early warning systems, and to join the Water and Climate Coalition, a WMO initiative that provides support, including in improving assessment of water resources.
Climate change: For 25th year in a row, Greenland ice sheet shrinks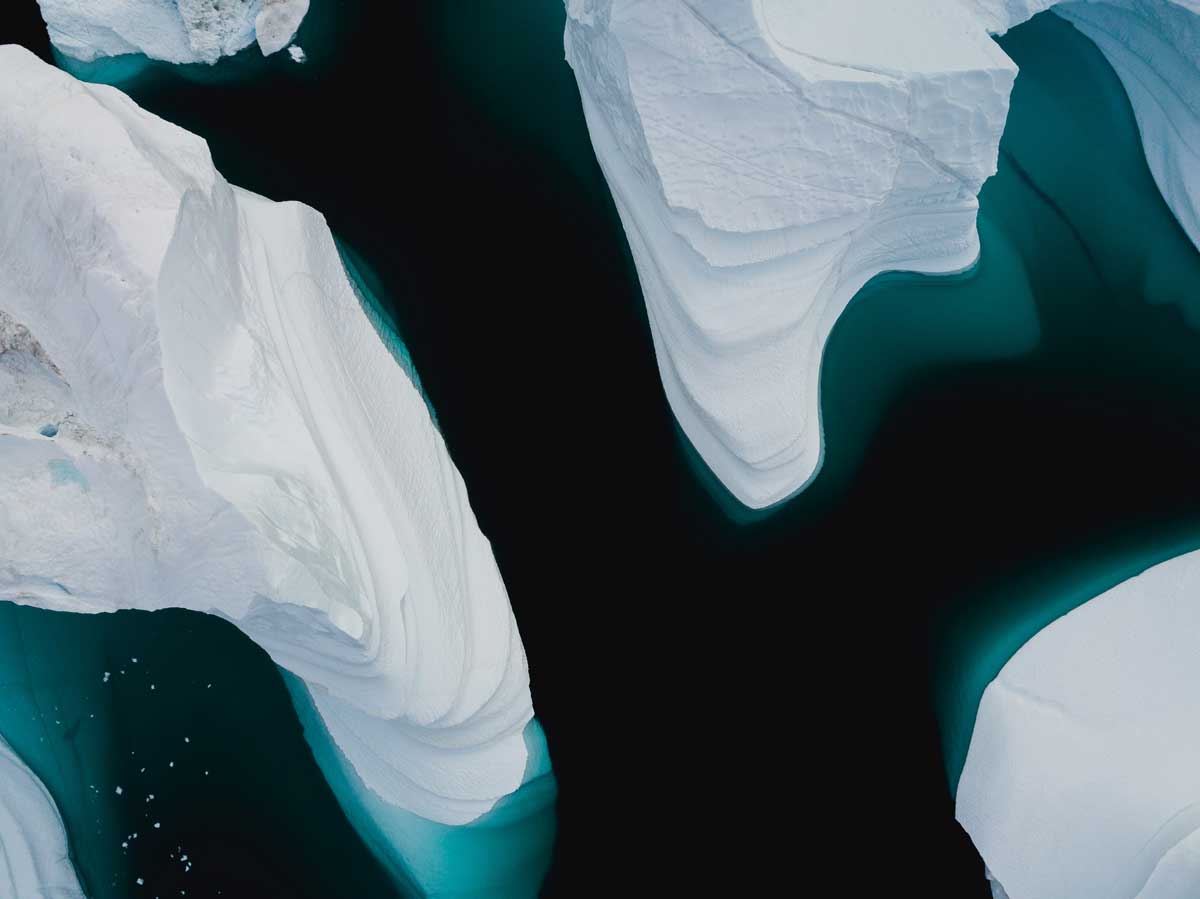 2021 marked the 25th year in a row in which the key Greenland ice sheet lost more mass during the melting season, than it gained during the winter, according to a new UN-endorsed report issued on Friday.
The data from the Danish Arctic monitoring service Polar Portal – which forms part of the UN weather agency WMO's annual State of the Climate report – shows that early summer was cold and wet, with unusually heavy and late snowfall in June, which delayed the onset of the melting season.
After that, however, a heatwave at the end of July, led to a considerable loss of ice.
In terms of "total mass balance" (the sum of surface melting and loss of ice chunks from icebergs, in addition to the melting of glacier "tongues" in contact with seawater), the ice sheet lost around 166 billion tonnes during the 12-month period ending in August 2021.
Climate change
These numbers mean the ice sheet ended the season with a net surface mass balance of approximately 396 billion tonnes, making it the 28th lowest level recorded, in the 41-year time series.
This could be considered an average year, but Polar Report notes how perspectives have changed, due to rapidly advancing climate change. 
At the end of the 1990s, for example, these same figures would have been regarded as a year with a very low surface mass balance.
The report also notes that the cause of the early summer chill, could be due to conditions over southwest Canada and the northwest United States.
In these territories, an enormous "blocking" high pressure system was formed, shaped like the Greek capital letter Omega (Ω).
This flow pattern occurs regularly in the troposphere, and not just over North America, but it had never been observed with such strength before.
According to the report, an analysis by World Weather Attribution demonstrated that it could only be explained as a result of atmospheric warming caused by human activity.
Notable year
According to the report, 2021 was notable for several reasons.
It was the year in which precipitation at Summit Station, which is located at the top of the ice sheet at an altitude of 3,200 metres above sea level, was registered in the form of rain.
The year also saw an acceleration of the loss of ice at the Sermeq Kujalleq glacier, where the rate of loss had otherwise been stagnant for several years. 
Winter snowfall was also close to average for the period between 1981 and 2010, which was good news, because a combination of low winter snowfall and a warm summer can result in very large losses of ice, as was the case in 2019.
2022: Emergency mode for the environment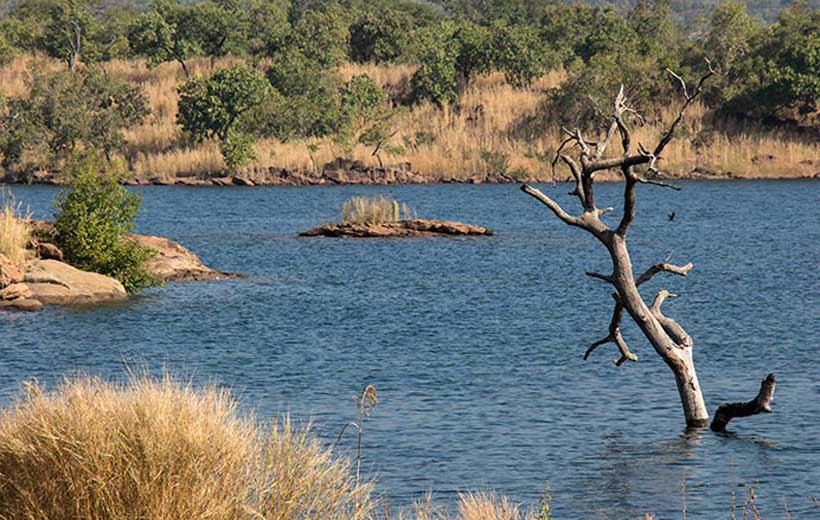 As the new year gets underway, the world continues to grapple with a number of familiar challenges – the continued COVID-19 pandemic, resurgent wildfires, enduring crises of climate change, biodiversity loss, and pollution and waste. Yet, 2022 could prove to be a seminal year for the environment, with high-level events and conferences scheduled, which are hoped to re-energize international cooperation and collective action.
The coming year will also mark two golden jubilees. In 1972, the world took up the environmental mantle at the historic UN Conference on the Human Environment in Stockholm. The meeting firmly placed the environment on the priority list of governments, civil society, businesses and policymakers, recognizing the inextricable links between the planet, human well-being and economic growth. Now, fifty years later, the Stockholm+50 meeting in June 2022 will commemorate the event, reflect upon half a century of global environmental action and look forward.
The Stockholm Conference also birthed the United Nations Environment Programme (UNEP), the UN entity mandated to monitor the state of the environment, inform policymaking with science and galvanize action. For fifty years since, UNEP has used its convening power and rigorous scientific research to coordinate a global effort to tackle environmental challenges. A series of activities will mark UNEP's 50th anniversary this year.
UNEP is going into 2022 with a new "Medium-Term Strategy" featuring seven interlinked subprogrammes for action: Climate Action, Chemicals and Pollutions Action, Nature Action, Science Policy, Environmental Governance, Finance and Economic Transformations and Digital Transformations. The strategy was agreed at 2021's fifth session of the UN Environment Assembly; the resumed session, known as UNEA 5.2 will take place in February 2022. Under the overarching theme of 'Strengthening Actions for Nature to Achieve the Sustainable Development Goals', discussions will highlight the pivotal role of nature in social, economic and environmental sustainable development.
June will be a busy month on the environmental calendar. On the 5th, the world will come together to celebrate World Environment Day. Led by UNEP and held annually since 1974, the day has grown to be the largest global platform for environmental outreach, with millions of people engaging to protect the planet. This year's event will be hosted by Sweden, under the campaign slogan "Only One Earth", with a focus on living sustainably in harmony with nature.
While this timeline of environmental achievements is proof of what can be achieved through multilateral action, the science remains irrefutable. Unsustainable patterns of consumption and production are fuelling the triple planetary crisis of climate change, nature and biodiversity loss, and pollution and waste. UN Secretary-General António Guterres has warned that the triple crisis is humanity's number one existential threat.
Several global events in 2022 aim to encourage dialogue and influence policy decisions to address the triple crisis. These include a post-2020 global biodiversity framework, which will be adopted in May at COP 15, and could stave off the extinction of over one million species, and the UN Ocean Conference in July, which seeks to protect one of our most vital ecosystems. A detailed list of related events is available on the UN web site.
Last year, the UN Secretary-General reminded the world that "We are at a crossroads, with consequential choices before us. It can go either way: breakdown or breakthrough."
Experts hope that 2022 will be a year of breakthroughs for the environment.
With decent work and a sustainable model aquaculture could feed the world
Harnessing aquaculture's potential to effectively contribute to feeding the world's growing population in the decades to come will require concerted efforts to promote sustainable enterprises and decent work for its workforce.

These are among the main conclusions of the Technical meeting on the future of work in aquaculture in the context of the rural economy (13-17 December 2021) that brought together representatives from governments, employers and workers at the ILO to discuss the decent work challenges and opportunities in the aquaculture sector.

In recent decades aquaculture has made important contributions to reducing poverty and hunger in many impoverished rural communities. It remains an important source of livelihoods and food for many rural workers today. At least 20.5 million people work in primary aquaculture production. Many more are engaged along the aquaculture supply chain.

With a growing world population and environmental pressures, aquaculture is increasingly recognized as holding potential for sustainably addressing challenges of food and nutritional security. In a number of developing countries there is also growing appreciation of its role in enterprise development, job creation and livelihood diversification, especially for the rural poor. In order to promote the sustainability and growth of the aquaculture sector and harness its potential to advance sustainable development, inclusive growth and decent work, there needs to be a stronger focus on addressing employment and labour challenges facing the sector.

"If we are to ensure that the aquaculture industry will contribute to inclusive growth and decent work opportunities for more women and men we must create a level playing field and an enabling environment for sustainable production and for workers to enjoy their rights at work," said Magnús Magnússon Norɖdahl, Chairperson of the meeting.

"Sustainable and inclusive growth in the aquaculture industry could further be beneficial in terms of increasing income and livelihoods for many rural communities, both coastal and inland, and in this process, also contribute to governments' efforts in alleviating rural poverty," added Fatih Acar, Government group Vice-Chairperson.

The impact of the COVID-19 pandemic has been felt by both businesses and workers in the sector. Workers, especially in processing, have been at heightened risk of exposure to the virus, with the long working hours in close quarters and low temperatures. Businesses have struggled to remain viable, which has been reflected in reduced working hours or lay-offs, impacting the livelihood of workers and their families. The lessons learnt from the crisis should encourage reforms towards more sustainable and resilient aquaculture and food systems more generally.

"The current pandemic has exacerbated decent work deficits in the sector. But many of these deficits had existed long before its outbreak" said Krisjan Bragason, Workers' group Vice-Chairperson. "Social dialogue, based on the respect of freedom of association and the effective recognition of the right to collective bargaining, is the key to finding solutions that work for all."

"Coherent policy frameworks should be created that focus on sustainable enterprise development and productivity improvements, the promotion of inclusive labour markets, skills development and adequate social dialogue mechanisms which involve Employers' federations. All these elements will drive and enable the future growth of the sector," said Employers' group Vice-Chair, Henrik Munthe.

The meeting adopted conclusions that will assist governments, workers and employers to take measures to tap the potential of the sector to support full and productive employment and decent work for all, so contributing to food and nutrition security and making sure that no one is left behind.