Should Russia Be Worried by the New AUKUS Alliance?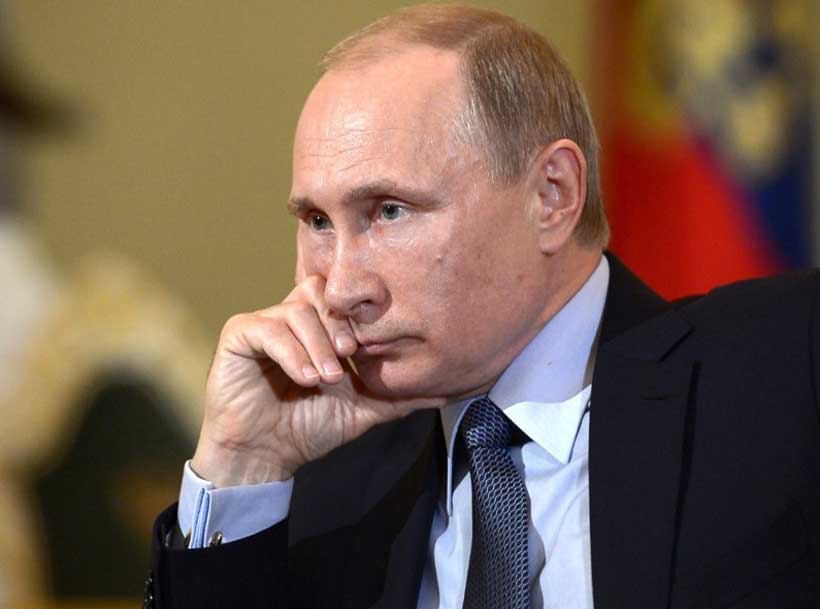 The establishment of a new trilateral military and political alliance consisting of the United States, Australia, and the UK (AUKUS) and the corollary rupture of France's "contract of the century" to build a new generation of diesel-powered submarines for Australia elicited mixed reactions in Russia. Some were pleased to see a conflict arise between the United States and France, while some expressed concern that the alliance targets Moscow just as much as it does Beijing. Others were worried about the implications of the U.S. decision to share nuclear submarine technology with a non-nuclear state (instead of the French diesel submarines, Canberra will now get eight nuclear submarines).
These are valid points, but they all focus on the short-term consequences of the creation of AUKUS. Yet the decision to form a trilateral union and the new format of modernizing Australia's underwater fleet will also have long-term implications, including for Russia.
Above all, the launch of AUKUS has confirmed that the standoff with China is indisputably the number one foreign policy priority for U.S. President Joe Biden and his administration. Standing up to China is apparently worth risking a serious fallout with Paris over, worth putting Canberra in an awkward position, and worth expanding the interpretation of nonproliferation. The fact is that it's getting increasingly difficult for Washington to single-handedly compete with Beijing in the naval arena, especially in the eastern Pacific Ocean, so it has no choice but to lean on its most reliable partners while ignoring the inevitable costs.
Nuclear-powered submarines have only one indisputable advantage over modern diesel submarines: a greater operating range, thanks to their superior autonomy. If the new submarines were intended only to defend Australia, there would be no need for them to be nuclear. If, however, they are expected to perform covert operations over many months in more remote waters—in the Taiwan Strait, near the Korean Peninsula, or somewhere in the Arabian Sea—then a nuclear reactor would be a significant advantage.
For Russia, this means that any of its actions from now on will be viewed by Washington within the context of the U.S.-Chinese confrontation. The White House will, for example, turn a blind eye to Moscow's cooperation with New Delhi and Hanoi on military technology, seeing it as a way to shore up the regional counterbalance to Beijing. Russia's ongoing assistance with China's naval modernization program, on the other hand, will be closely scrutinized and could become grounds for new U.S. sanctions against both countries.
There has been some speculation that AUKUS will, with time, become an Asian equivalent of NATO, with more countries joining, from Canada and New Zealand to Japan and South Korea, and eventually even India and Vietnam. These predictions have unsurprisingly elicited concern in Russia.
Yet they are unlikely to come true. Countries like South Korea and India have no desire to join a multilateral military alliance that could jeopardize their relations with other countries. In any case, the establishment of a new structure is in itself an indirect acknowledgement by Washington that the twentieth-century rigid model of alliances is not right for this century. If anything, AUKUS is an attempt to find a modern alternative to NATO.
It's inevitable that the role of NATO in U.S. strategy will decrease, but that's not necessarily in Russia's long-term interests if it means the organization will be replaced with structures such as AUKUS. NATO has detailed and clearly articulated decisionmaking procedures and mechanisms for reaching compromises among its many members. Decisions made by NATO may be unpalatable for Moscow, but they are generally consistent and predictable. The same cannot be said of less heavyweight structures such as AUKUS, from which any number of improvised reactions could ensue, inevitably adding to the political risks.
The concept of AUKUS envisages that control of ocean lanes will continue to be a U.S. priority. The United States is not capable of establishing sufficient control over land transport corridors in Eurasia, nor does it need to do so: the main global cargo traffic routes will be maritime for the foreseeable future. For this reason, it is the world's oceans rather than continental Eurasia that will be the main battleground between the United States and China.
For Russia, as a predominantly land power, that is overall a good thing—as long as Moscow doesn't strive to position itself at the epicenter of the Chinese-American standoff. In theory, in a couple of decades' time, Australian submarines could turn up off the coast of Russia's Sakhalin Island and Kamchatka Peninsula, or even cross the Bering Strait into the Arctic Ocean, creating a new potential threat for Russia's Northern Fleet. There is every reason to suppose, however, that their main routes will lie much further south, and will not directly impinge upon Russian interests.
It is noteworthy that at around the same time as the establishment of AUKUS, China submitted an application to join the Comprehensive and Progressive Agreement for Trans-Pacific Partnership (TPP). The TPP was actually conceived as part of the strategy for China's economic containment under former U.S. president Barack Obama, though his successor Donald Trump refused to take part in the initiative. China's chances of joining the TPP are slim, but in making the request, Beijing is once again demonstrating that for its part, it would like to limit its rivalry with Washington to the realm of trade, investment, and technology. By creating AUKUS, on the other hand, the United States and its partners are increasingly signaling their intention of extending the confrontation to the field of military technology and the geopolitical arena.
Back in May 1882, when Germany, Austria-Hungary, and Italy agreed to establish the military and political bloc known as the Triple Alliance, it's unlikely that anyone in Europe gave a second thought to the possible long-term consequences. After all, the aim of the alliance was purely the containment of France, where revanchism was rife following the country's defeat in the Franco-Prussian War of 1870–1872. There were no bigger plans in Berlin, Vienna, or Rome at that time. Yet little more than thirty years later, the European continent was awash with the bloodshed of an unprecedented war.
Today, AUKUS looks like a rickety and unstable structure cobbled together in a hurry. But in twenty or thirty years, the logic that prompted its members to establish a new military and political alliance could lead them into a situation that neither they nor their opponents can get out of without the most severe consequences for themselves and the rest of the world. That is the main long-term danger from AUKUS.
From our partner RIAC
The Russia-China-Iran Alliance
NATO, the U.S. Government, and all other "neoconservatives" (adherents to Cecil Rhodes's 1877 plan for a global U.S. empire that would be run, behind the scenes, by the UK's aristocracy) have been treating Russia, China, and Iran, as being their enemies. In consequence of this: Russia, China, and Iran, have increasingly been coordinating their international policies, so as to assist each other in withstanding (defending themselves against) the neoconservative efforts that are designed to conquer them, and to add them to the existing U.S. empire.
The U.S. empire is the largest empire that the world has ever known, and has approximately 800 military bases in foreign countries, all over the planet. This is historically unprecedented. But it is — like all historical phenomena — only temporary. However, its many propagandists — not only in the news-media but also in academia and NGOs (and Rhodesists predominate in all of those categories) — allege the U.S. (or UK-U.S.) empire to be permanent, or else to be necessary to become permanent. Many suppose that "the rise and fall of the great powers" won't necessarily relate to the United States (i.e., that America will never fall from being the world's dominant power); and, so, they believe that the "American Century" (which has experienced so many disastrous wars, and so many unnecessary wars) will — and even should — last indefinitely, into the future. That viewpoint is the permanent-warfare-for-permanent-peace lie: it asserts that a world in which America's billionaires, who control the U.S. Government (and the American public now have no influence over their Government whatsoever), should continue their 'rules-based international order', in which these billionaires determine what 'rules' will be enforced, and what 'rules' won't be enforced; and in which 'rules-based international order' international laws (coming from the United Nations) will be enforced ONLY if and when America's billionaires want them to be enforced. The ideal, to them, is an all-encompassing global dictatorship, by U.S. (& UK) billionaires.
In other words: Russia, China, Iran, and also any nation (such as Syria, Belarus, and Venezuela) whose current government relies upon any of those three for international support, don't want to become part of the U.S. empire. They don't want to be occupied by U.S. troops. They don't want their national security to depend upon serving the interests of America's billionaires. Basically, they want the U.N. to possess the powers that its inventor, FDR, had intended it to have, which were that it would serve as the one-and-only international democratic republic of nation-states; and, as such, would have the exclusive ultimate control over all nuclear and other strategic weapons and military forces, so that there will be no World War III. Whereas Rhodes wanted a global dictatorship by a unified U.S./UK aristocracy, their 'enemies' want a global democracy of nations (FDR named it "the United Nations"), ruling over all international relations, and being settled in U.N.-authorized courts, having jurisdiction over all international-relations issues.
In other words: they don't want an invasion such as the U.S. and its allies (vassal nations) did against Iraq in 2003 — an invasion without an okay from the U.N Security Council and from the General Assembly — to be able to be perpetrated, ever again, against ANY nation. They want aggressive wars (which U.S.-and-allied aristocracies 'justify' as being necessary to impose 'democracy' and 'humanitarian values' on other nations) to be treated as being the international war-crimes that they actually are.
However, under the prevailing reality — that international law is whatever the U.S. regime says it is — a U.N.-controlled international order doesn't exist, and maybe never will exist; and, so, the U.S. regime's declared (or anointed, or appointed) 'enemies' (because none of them actually is their enemy — none wants to be in conflict against the U.S.) propose instead a "multilateral order" to replace "the American hegemony" or global dictatorship by the U.S. regime. They want, instead, an international democracy, like FDR had hoped for, but they are willing to settle merely for international pluralism — and this is (and always has been) called "an international balance of powers." They recognize that this (balance of powers) had produced WW I, and WW II, but — ever since the moment when Harry S. Truman, on 25 July 1945, finally ditched FDR's intentions for the U.N., and replaced that by the Cold War for the U.S. to conquer the whole world (and then formed NATO, which FDR would have opposed doing) — they want to go back (at least temporarily) to the pre-WW-I balance-of-powers system, instead of to capitulate to the international hegemon (America's billionaires, the controller of the U.S. empire).
So: the Russia-China-Iran alliance isn't against the U.S. regime, but is merely doing whatever they can to avoid being conquered by it. They want to retain their national sovereignty, and ultimately to become nation-states within a replacement-U.N. which will be designed to fit FDR's pattern, instead of Truman's pattern (the current, powerless, talking-forum U.N.).
Take, as an example of what they fear, not only the case of the Rhodesists' 2003 invasion of Iraq, but the case of America's coup against Ukraine, which Obama had started planning by no later than 2011, and which by 2013 entailed his scheme to grab Russia's top naval base, in Crimea (which had been part of Russia from 1783 to 1954 when the Soviet dictator transferred Crimea to Ukraine). Obama installed nazis to run his Ukrainian regime, and he hoped ultimately for Ukraine to be accepted into NATO so that U.S. missiles could be installed there on Russia's border only a five-minute missile-flight away from Moscow. Alexander Mercouris at The Duran headlined on 4 July 2021, "Ukraine's Black Sea NATO dilemma", and he clearly explained the coordinated U.S.-and-allied aggression that was involved in the U.S.-and-allied maneuvering. U.S.-and-allied 'news'-media hid it. Also that day, Mercouris bannered "In Joint Statement Russia-China Agree Deeper Alliance, Balancing US And NATO", and he reported a historic agreement between those two countries, to coordinate together to create the very EurAsian superpower that Rhodesists have always dreaded. It's exactly the opposite of what the U.S.-and-allied regimes had been aiming for. But it was the response to the Rhodesists' insatiable imperialism.
To drive both Russia and China into a corner was to drive them together. They went into the same corner, not different corners. They were coming together, not coming apart. And Iran made it a threesome.
So: that's how the U.S. regime's appointed 'enemies' have come to join together into a virtual counterpart to America's NATO alliance of pro-imperialist nations. It's a defensive alliance, against an aggressive alliance — an anti-imperialist alliance, against a pro-imperialist alliance. America's insatiably imperialistic foreign policies have, essentially, forced its 'enemies' to form their own alliance. It's the only way for them to survive as independent nations, given Truman's abortion of FDR's plan for the U.N. — the replacement, by Truman of that, by the U.N. that became created, after FDR died on 12 April 1945.
New Strategic Report: Development Prospects for Improving Russia's Policy in Africa
An expert group, has completed its studies of Russia's policy implementation processes, impact and setbacks, and the development prospects in Africa, and has presented its final report with some recommendations intended to improve and scale up the existing Russia's influence in Africa.
The report was prepared as part of a programme sponsored by the Russian Foreign Ministry. The Situation Analytical Report, compiled by 25 Russian policy experts, was headed by Sergei A. Karaganov, Dean and Academic Supervisor of the Faculty of World Economy and International Relations of the National Research University – Higher School of Economics (HSE University). Karaganov is also the Honorary Chairman of the Presidium, Council on Foreign and Defense Policy.
The 150-page report, released in November, offers new directions, some development prospects and recommendations for improving policy methods and approaches with Africa. The report identifies two key factors necessary for determining the long-term importance of the continent: (i) human capital and (ii) natural resources.
These make for the increased interest for investment in extractive industries and infrastructure, booming consumer markets rising at rates much higher than the rest of the world. With its 1.3 billion, it is a potential market for all kinds of consumable goods and for services. In the coming decades, there will be an accelerated competition between or among the external players over access to the resources and for economic influence in Africa.
Nevertheless, despite the growth of external player's influence and presence in Africa, Russia has to intensify and redefine its parameters as it has now transcended unto the fifth stage. Russia's Africa policy is roughly divided into four periods, previously after Soviet's collapse in 1991.
The first historic summit created a good basis for launching or ushering in a new fifth stage of Russian-African relations. The joint declaration adopted at the summit raised the African agenda of Russia's foreign policy to a new level and so far remains the main document determining the conceptual framework of Russian-African cooperation.
Some of the situation analysis participants, who contributed to the latest policy report spoke very critically of Russia's current policy towards Africa and even claimed that there was no consistent policy and/or consistency in the policy implementation at all. The intensification of political contacts are only with a focus on making them demonstrative. Russia's foreign policy strategy regarding Africa has to spell out and incorporate the development needs of African countries.
While the number of top-most and high-level meetings have increased, the share of substantive issues on the agenda often remains small or scanty. There are little definitive results from such meetings. There are, indeed, to demonstrate "demand for Russia" in the non-Western world; the formation of ad hoc political alliances with African countries geared towards competition with the collective West. Apart from the absence of a public strategy for the continent, there is shortage of qualified personnel, the lack of coordination among various state and para-state institutions working with Africa.
In addition, insufficient and disorganized Russian-African lobbying, and combined with the lack of "information hygiene" at all levels of public speaking were listed among the main flaws of Russia's current Africa policy. Under the circumstance, Russia needs to compile its various ideas for cooperation with Africa into a single comprehensive and publicly available strategy to achieve more success with Africa.
In many cases and situations, ideas and intentions are often passed for results, unapproved projects are announced as going ahead. Russia's possibilities are overestimated both publicly and in closed negotiations. The supply of Russian-made vaccines to Africa is an example. Having concluded contracts for the supply of Sputnik V to a number of African states, Russian suppliers often failed to meet its contractual obligations on time. Right now, there are many agreements signed, before and during the first Russia-Africa summit, and Russia simply fails to deliver, as promised with African countries.
"The situation analysis participants agreed that the lack of project due diligence and proper verification of contracting partners is one of the key challenges for Russian business in Africa. Many projects announced at the top and high political levels have not been implemented. The reason is usually that the projects were not properly prepared before official approval. As a result, budget funding is often spent on raw and unprepared initiatives," according to the report.
The adoption by Russia of an open doctrinal document on cooperation with Africa will emphasize the seriousness of its intentions and create an atmosphere of trust, in which individual steps will attain greater weight and higher-level justification. In African conditions, this will mean accelerated coordination of essential decisions. It is important to note that such public strategies for the entire continent are a necessary instrument of the other countries that are active in Africa.
Unlike most competitors, Russia can afford to promote a more honest, open, direct and understandable agenda for Africa: sovereignty, continental integration, infrastructure development, human development (education and medicine), security (including the fight against hunger and epidemics), normal universal human values, the idea that people should live with dignity and feel protected. All situation analysis participants agreed with this view. The main advantage of such an agenda is that it may be more African than those of its competitors.
It is advisable to present such a strategy already at the second Russia-Africa summit, and discuss and coordinate it with African partners before that. Along with the strategy, it is advisable to adopt an Action Plan — a practical document that would fill cooperation with substance between summits.
One of the most important tasks critical for the effectiveness of Russian actions in Africa is the centralization and strengthening of the role and capacity of Russian state institutions on the African track, especially in the information sphere.
The report proposes dialogues should be enhanced between civil societies, including expert and academic organizations. In a situation where a rapid expansion of trade and economic relations is difficult (for example, due to economic stagnation or a crisis in the respective country), the humanitarian track can become one of the ways to deepen relations further.
On foreign players in Africa, the report points to China as number one active player. India's influence continues to grow, as does the involvement of Turkey, the UAE, and Qatar, which are relatively new players in Africa. The influence and involvement of the United States, Japan, South Korea, and Brazil in the coming years, are likely to remain at the level of the past decade and will decline compared to China's influence.
China, the EU, Germany, Turkey, Spain, and others have developed, announced and are implementing progressively their African strategies.
In general, of all the G7 countries, only Germany still has some potential to increase its influence and presence in Africa. Canada, Italy, and the UK, according to the authors, can at best maintain their influence at the same level, but it, too, will decrease compared that of the new centers of power.
At the same time, for its part, Africa will retain its importance for Europe in the long term and may even increase being an important source of a wide range of resources. Europe needs mineral resources (cobalt, gas, bauxite, rare earth metals) in order to carry out the energy transition, and human ones in order to make up for the natural decrease of population. The European banking system and financial institutions traditionally rely on Africa as a source of funding (while African capital often seeks refuge, and instability only accelerates its flight).
The influence of other non-European emerging powers, who often compete with each other, is also growing in Africa. UAE and Turkey may be mentioned among others. Their rivalry is visible in North Africa, West Africa and, especially, the Red Sea, and includes competition for control over both port infrastructure and points of possible military presence. A vivid example of this rivalry is Somalia, where Turkey is interacting and strengthening its position in Mogadishu, while the UAE, which recently lost control of the port in Djibouti, is taking a foothold in Berbera (in the self-proclaimed Republic of Somaliland).
There are indications that Israel, whose activity in many African countries, particularly in East Africa, has remained traditionally high (especially in "sensitive" areas, such as internal security, the training of security and special forces, as well as in economic, especially agriculture projects), will continue to increase its involvement in the short and medium term.
Making efforts to maintain and expand its presence in Africa, Israel is developing contacts with the UAE and through it with a number of Gulf countries. Africa will be one of the platforms for Israel's interaction with these countries. It will continue attempts to reduce the influence of Iran that has been carrying out its own diverse activity in Africa, seeking to expand it further.
On July 22, 2021, already after the situation analysis had taken place, it was declared that Israel had obtained an observer status to the African Union.
In the next ten years, rivalry, the balance of power and interests in the Indian Ocean will become a key factor of military and strategic importance, for this is where the interests of China, India, Pakistan, Turkey, Arab countries, Iran, as well as the United States, France and other players are likely to collide. These countries will use significant resources to strengthen their positions along the entire coast of Eastern Africa, from Egypt to South Africa, which means both risks and new opportunities for the countries of the region. The military and strategic importance of the Indian Ocean islands (including four African island states) will continue to grow.
The report proposes discussions on possible mechanisms and formats of bilateral and multilateral alliances with interested parties, whose interests in Africa may coincide with the Russian ones. For example, the potential of bilateral cooperation in Africa with India (including outside of BRICS) has not been fully tapped yet. Joint initiatives in Africa in the areas of international development assistance, education, health care, and project financing may be of interest as well. It is also advisable to explore, including at the expert level, the possibility of engaging with countries such as South Korea (widely represented in Africa), Vietnam (showing growing interest), Cuba, Serbia, and several others as part of Russian initiatives in Africa.
Without Africa, Russia would not have so many friendly partners sharing its strategic goal of building a fair polycentric world order. By all purposes, Africa seems to be a favorable region in terms of positioning Russia as a global center of power and a country that defends peace, sovereignty, the right of states to choose development models independently, and as a protector of nature and the environment. Therefore, Russia's increased presence and influence in Africa does not and should not cause resistance among African countries.
It is also important to move away from the "zero-sum" approach in relations with the West, even though at first glance the interests and aspirations of the EU and the U. S. in Africa seem to be opposite to those of Russia. Russia should build its policy and rhetoric in relation to Africa regardless of its rivalry with the West and should not create the impression that its policy in Africa is driven by the wish to weaken the positions of the United States and the EU on the continent.
The situation analysis participants agreed that Russia's policy in Africa should be a derivative of Russia's overall foreign policy goals and objectives, the three key areas being:
a) Ensuring national security. In the African context, this means primarily the danger of new viruses, extremism, anything that may impact Russia's national security, including competition with other centers of power.
b) Ensuring social and economic development of Russia. Africa is a promising market
for Russian products and services, and a factor that facilitates the diversification and
modernization of the Russian economy. The situation analysis participants agreed that this is the main aspect today. In future, Africa can become one of the important factors in the development of some of Russian non-resource sectors, particularly railway and agricultural engineering, automotive and wheeled equipment, as well as services (primarily education and health care).
c) Strengthening the position of the Russian Federation as one of the influential centers in the modern world. Political partnership with African countries and the African Union as friendly players can make an important contribution to these efforts. As UN votes show, the positions of Russia and most African countries are conceptually identical or similar on many issues. None of the African countries imposed sanctions or restrictions against Russia. The ideological basis for cooperation at this level can be provided by the conceptual documents and ideas recognized and supported by all African countries: the approach of "African Solutions to African Problems" be strictly followed, working within the framework of the African Union Agenda 2063 and the UN Development Goals 2030.
How the Arms Control Approach Could Help Russia Tackle Climate Change
The right approach would probably be to create a special interagency coordinator under a senior official reporting directly to the head of state. It is vitally important that whoever heads the office is well respected by international partners: a worthy counterpart to the likes of John Kerry of the United States.
The energy crunch in Europe; the knee-jerk accusations of Russia having engineered it to win early approval of the Nord Stream 2 gas pipeline; and the Kremlin's riposte, pointing to the EU's own policy failures, dominate the news. Yet one really important development remains underreported. Moscow's official view of climate change and energy policy has just undergone a major reversal. Weeks before the COP-26 climate summit in Glasgow, Russia's Economic Development Ministry has come up with a national goal of achieving carbon neutrality by 2060.
This is not a covert attempt by the in-system liberals to begin aligning Russia's climate policy with the policies of the world's major powers. Rather, it is the consummation of a sea change that has been brewing for the past couple of years in the Kremlin's thinking. President Vladimir Putin announced the carbon neutrality goal in remarks at the recent Russian Energy Week in Moscow. Climate change denial is over. Debate about what exactly has caused it is considered politically irrelevant. What matters are the existing realities and the current trends, which amount to all the world's major economies moving away from dependence on fossil fuels. As a result, the new nexus of efforts to deal with climate change, the energy transition those efforts center on, and the geopolitical impact of that transition are moving right to the top of the Russian foreign policy agenda.
Of course, this is not all or even mostly foreign policy. Energy transition, which is the core issue, will affect not just the oil and gas sector, which in 2020 accounted for 15 percent of Russia's GDP, but the country's entire economy and finances, its political economy, and the relative political influence of various vested interests. Given the coincidence of energy transition and the inevitable transfer of political power, this combination is likely to become one of the most important processes shaping Russia's future for years and decades to come.
Still, the foreign policy aspect of the change is non-negligible. The carbon neutrality pledges already announced by Russia's main economic partners—the European Union and China; the United States, Japan and others—as well as the UN climate conference in Glasgow next month are all compelling Moscow to come up with a strategy of its own, and soon. Such a strategy will aim to preserve the country's position as an energy power, but on a much more diverse foundation.
Integrating climate science, energy issues, and geopolitical objectives to produce and pursue an effective strategy could be compared to the task faced by the Soviet Union in the late 1960s–1980s. Back then, Moscow had to come up with a practical way to link nuclear science and weapons development, military force posture and strategy, the capabilities of the defense industry, and wider foreign policy goals. The result was transiting from the sterile rhetoric of universal disarmament to a diplomacy of strategic arms control that eventually produced strategic stability between the Soviet Union and the United States.
What is needed today is for various parts of the Russian government to pool their resources. The offices of the president's special representative for climate issues and the special representative for liaison with international organizations on reaching sustainable development goals are evidently too small to take control. The ministries of foreign affairs, economic development, and finance; the Russian Academy of Sciences; and the Security Council all have an interest and possess valuable expertise on the issues, but none of them can actually be charged with taking the lead on their own.
The right approach would probably be to create a special unit under a senior official reporting directly to the head of state. That unit would become an interagency coordinator among the many ministries that have interest and expertise on the relevant issues. Also, to borrow a page from the history books on Soviet arms control, a permanent mechanism could be organized of principals and deputies from various parts of the government to discuss and prepare decisions on these matters. This would be an analogue of the Big Five on strategic arms negotiations (the Party Central Committee, the Defense Ministry, the KGB, the Military Industrial Commission of the Council of Ministers, and the Foreign Affairs Ministry). It is vitally important that whoever heads the office has direct access to the president and is well respected by international partners. He or she needs to be a worthy counterpart to the likes of John Kerry of the United States.
The current hike in gas prices in Europe has motivated a number of people in Russia to sneer at green and alternative energy projects and reassert the continuing primacy of traditional sources of energy. Life is never linear, of course. However, even if future economic development does not completely close the books on fossil fuels (and it probably won't, at least for a long time), the balance of energy consumption by some of the key buyers of Russian oil and gas will most likely change fast.
The speed of change means that temporizing now would undermine Russia's chances of limiting the damage from the reduction of the world's demand for its oil and gas. It would also prevent it from participating in developing new global norms and from taking advantage of its vast potential capabilities in such areas as hydrogen energy. Strategic decisions on that score have just been made, and this is a crucial positive step. The task now is to construct well-designed mechanisms to implement those decisions nationally and in foreign policy.
This article was published as part of the "Relaunching U.S.-Russia Dialogue on Global Challenges: The Role of the Next Generation" project, implemented in cooperation with the U.S. Embassy to Russia. The opinions, findings, and conclusions stated herein are those of the author and do not necessarily reflect those of the U.S. Embassy to Russia.
From our partner RIAC