Disk Drill Vs. EaseUS: Which Data Recovery Software To Choose?
With the growing IT market, a number of data recovery software exist in the market. Some of the most versatile apps you can use include Disk Drill and EaseUS. In this article, we review the two recovery apps to understand their features and help you choose the best.
Disk Drill
Disk drill software is one of the most advanced software used to protect and regain possession of lost data. It is a highly functioning application that is fast and easy to use even for users with no experience. Besides, it comes with up to 500mb free of data recovery for users!
It has the following main features:
Supports hundreds of file formats e.g., videos, music, documents etc.
Full support for variable file systems such as FAT, EXT4.
Ability to mount scan results as folder.
Quick scan with the option to stop/resume.
Allow users to create image files in the form of IMG, ISO, or DMG.
In addition, the software supports data recovery and backup for files in all major devices, and can be used to cover all forms of media. It can therefore be used on pc, memory cards, hard disk, internal and external hard drives and USB flash drives.
Besides, you don't have to worry if the lost data was in your smartphone, tablet or digital cameras. With its features, it ranked among the best data recovery software that delivers the best user experience.
How Does Disk Drill Work?
Disk drill Developed by Cleverfiles provides options for data recovery for both internal and external drives including photo recovery. It is quite easy to use. Once you download the software, install and run to recovery lost files. It also provides same experience for everyone whether experienced or inexperienced.
To retrieve your documents, the primary window program offers you a variety of files that you desire to search. Choose the files that you need to retrieve from the preview and let the software do the rest for you.
Is Disk Drill Free?
If you are wondering if the software will cost you a premium, the answer is NO. you simply need to download and install the software, free of charge. Once you do that, you get up to 500MBs or recovery data. Once you exceed this free offer, you can pay for extra recovery for your devices. Besides, the pro version offers limitless data use in case the free version does not work well for your data recovery needs.
Which Other Devices Is This Software Compatible To?
The best part about this software is its versatile nature that makes it usable to many devices. It can be downloaded and installed to the following devices:
Digital cameras,
Laptops,
Ipad/ipod/iphones, and
Android phone version and more.
Pros
Support all the common disk-based storage devices
Data protection and backup features are available
Intuitive and user-friendly interface
Support both Windows and Mac data recovery
Cons
The Pro version is expensive
The free version only recovers up to 500 MBs
Lack of phone technical support
EaseUS Data Recovery
EaseUS Data Recover is the other versatile data recovery software closely ranked with Disk Drill. Check out Easeus Data Recovery review from this discussion to be able to do a comprehensive comparison of the features and decide which is better.
This software offers simple solutions to recover lost data. It can recover data from a number of data loss situations such as accidentally deleted files. The software is developed with a graphical UI and can be easily used by all levels of users – from average users to IT experts.
Also, EaseUS is seamlessly compatible with Windows and macOS and supports RAW recovery, deleted file recovery, emptied Recycle Bin recovery etc.
Features
Recover data from different loss cases such as OS crash, accidental deletion, partition loss etc.
Provide both Windows and macOS versions
Repair corrupted documents, videos and photos for free.
Support more than 1000 file types for documents audio, email etc.
Support exFAT, NTFS5, ReFS file systems etc.
Pros
Fast deep-scan algorithm
Simple three-step data recovery solution
Free version offers up to 2GB data recovery
Filter feature allows you to find and restore target files quickly
Cons
Average scan speed
Lifetime license is very expensive
So, Which Is Better?
As you can see, both Disk Drill and EaseUS Data Recovery software offer several advantages for data recovery with advanced features for Windows and Mac. You do not therefore need to worry about lost data. However, Disk Drill offers more advantages for data recovery with its more advanced features. You can therefore choose Disk Drill for fast, free recovery.
Coding – what is it and what are the benefits?
Coding has become more popular in recent years with everyone from entrepreneurs, hobbyists, children and professionals. And with many different kits now available, it's easier than ever to try your hand at coding.
If you're unsure what coding is or where to begin, read on to discover more and find out the benefits of learning this new skill.
What is coding and what is it used for?
In a nutshell, coding is writing a set of instructions in a language understood by machines to enable a computer to follow to carry out a task. It's used daily across the world in multiple applications from appliances to traffic systems and the motor industry.
With more of the world relying heavily on digital systems, there is an increased need for those who know how to code. But it's not just for professionals. Anyone can now try their hand at coding and it's increasingly popular amongst hobbyists who are creating exciting projects during their spare time.
A good place to start when thinking about coding as a hobby is by using a Raspberry Pi kit. Starter kits are great for beginners and allow you to develop your coding skills with everything you need in one package.
Benefits of learning to code
Whilst some benefits of learning to code such as future career options might be obvious, there are other advantages to this skill:
You could become smarter – Coding can utilise the logical part of your brain which is useful for other tasks, not just the coding process. It can also be very creative if you use your coding skills to work on different projects.
It increases your employability – and not just in the computer software industry. Skills learnt from coding are transferrable and the kind of qualities employers across many industries will be looking for.
It helps you understand technology – By getting to grips with computer languages, you'll learn how technology works at a base level – knowledge that will filter through to everyday life as well as in your career.
Enhance problem solving skills – By learning to code you'll learn how to address problems and, in turn, become skilled at solving them. Tools that will be transferred to other aspects of life.
Coding is a universal language – so there are endless opportunities to learning this skill.
Whatever knowledge you have of coding, why not give it a go? You could be creating the next big robotics project, having fun playing games with your kids or even developing a new software programme in no time.
C-Suite Toolkit Helps Executives Navigate the Artificial Intelligence Landscape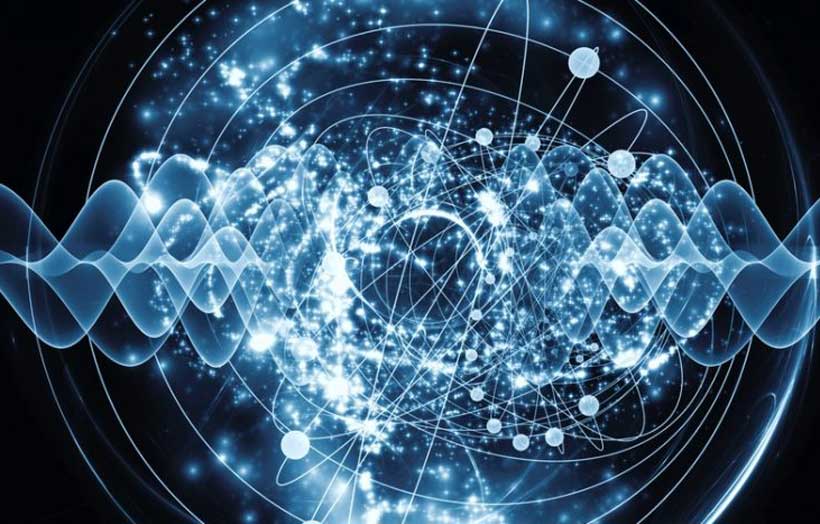 The World Economic Forum published the "AI C-Suite Toolkit" to support executives in their Artificial Intelligence implementation decision making. The toolkit provides a holistic approach to AI, covering multiple dimensions businesses need to consider when making investments in AI. Emphasis is given on potential risks these technologies create and how to ensure the ethical and responsible use of them.
"The key skill executives need to develop is the ability to understand the art of the possible with AI while identifying the main risks it creates," said Kay Firth-Butterfield, Head of AI and Machine Learning at the World Economic Forum. Furthermore, Theos Evgeniou, Professor at INSEAD and Co-Founder of Tremau said, "Organizations need to adopt new data and AI risk management practices, processes and tools in order to both comply with upcoming regulations and to ensure customer trust",
The new toolkit is the result of a collaboration among several AI experts and executives across companies and industries. It also builds on the previous World Economic Forum guide that's targeted at Boards of Directors.
"AI is like the Internet: it feels optional until it's too late. We were delighted to contribute Best Practice AI's practical digital strategy and transformation experience working with executives globally to this world class effort. C-suite leadership is key to deliver data-enabled business model transformation – and senior management learning critical to ensure that this is done ethically and sustainably. The toolkit provides both," said Simon Greenman, Partner at Best Practice AI and Member of the World Economic Forum's Global AI Council
The AI C-Suite toolkit raises and discusses key questions that company executives need to consider when making investments in AI. These questions cover aspects around AI and business strategy, the impact of AI on an organization, AI maturity and organizational change, best practices for implementing AI, understanding and managing AI risks, and adoption of ethical and responsible AI practices and processes.
"With our strong expertise in manufacturing consultancy and +100 SIRI maturity assessments, we see that the foundational knowledge of AI in operationalizing the strategy is visible as a common need. Global research on the subject confirm that using AI has benefits like providing cost reduction, inventory minimization, quality increase, profit optimization, etc., and potential risks like strengthening inequalities. Creating a platform for understanding the benefits and mitigating the risks is required, especially at the executive level. With the modularity and extensive understanding of AI, this toolkit will be a reference guide for all leaders," said Efe Erdem, MEXT Group Director & Head of C4IR Turkey. "We are excited for this toolkit to come to life and serve as a critical guideline for the industry."
Organizations at various levels of AI maturity can benefit from the steps laid out in the AI C-Suite Toolkit to leverage AI while mitigating possible risks. "As an advisor to C-suite executives of organizations aspiring to become AI and Data-driven, we have observed firsthand how fundamental it is for leaders to understand how to make informed decisions such that their organizations can truly reap the benefits of AI in the coming years. We believe this guide will be instrumental in helping executives identify the right opportunities to solve problems using AI and overcome the challenges and barriers they will face on their journey," said Nihar Dalmia, Canada Government and Public Services Leader, Omnia AI, Deloitte.
The toolkit states, "a culture of large volume experimentation, data-driven decision making, and ethical AI distinguishes market leaders." The authors and contributors urge organizations to pilot this toolkit and share their learnings of using it.
"The AI C-Suite Toolkit on Empowering AI leadership is a timely report for C-suite executives as more organizations embrace AI across their enterprise," said Anand Rao, Global Leader, Artificial Intelligence, PwC, USA. "PwC is delighted to collaborate with the World Economic Forum on this toolkit to provide a practical and operational framework to implement AI in a responsible manner. The holistic and enterprise-wide end-to-end governance will enable C-suite executives to take advantage of the benefits of AI while also addressing the societal and ethical risks."
The Moscow Metro extends the Early Bird campaign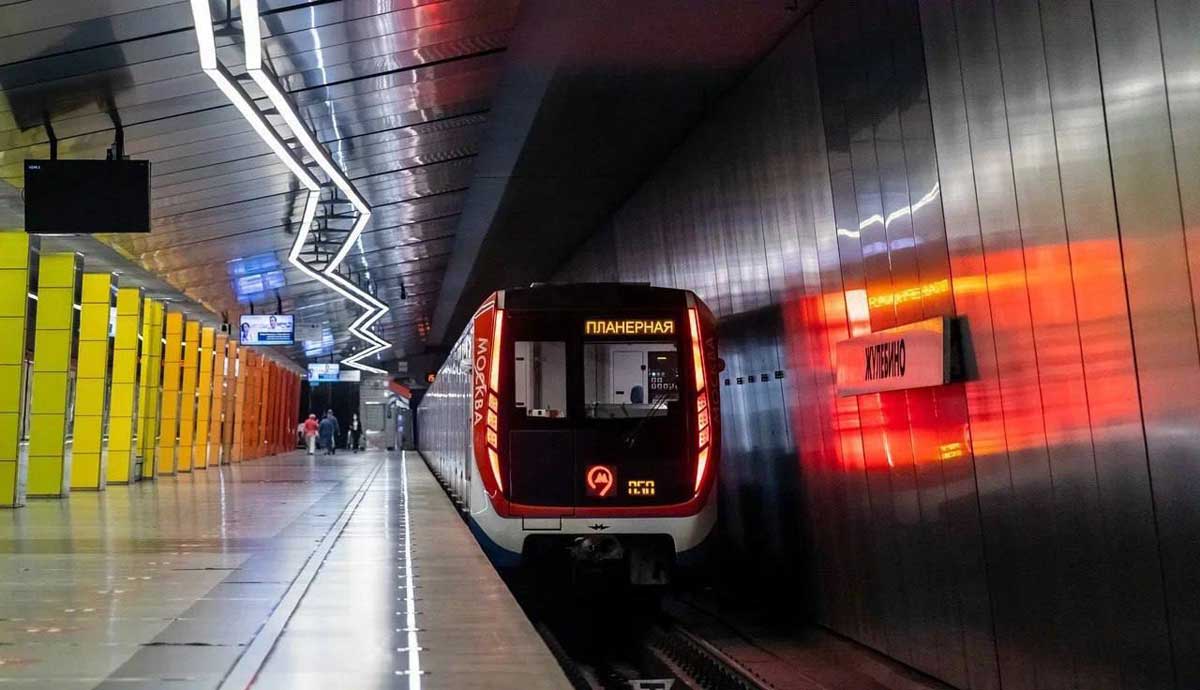 According to the Moscow Department of Transport, the Early Bird discount program has been extended until March 31. Thanks to this project, passengers can save up to 50% on fare payment for morning trips on Lines 7 and 15 of the Moscow Metro.
The Department noted that the Early Bird campaign helped to redistribute passenger flows and reduce passenger traffic of the Line 7 of the Moscow Metro, the busiest line of the network, during the peak hours. Cars on the Line 7 are now 7% freer in the morning peak hours. In addition, the crowdedness at Kitay-Gorod station has been decreased up to 18%, and Vykhino and Polezhaevskaya – up to 17%.
According to Maksim Liksutov, the Deputy Mayor of Moscow for Transport, the project has proved its effectiveness, having impacted the most popular section of the metro during peak hours. In this regard, it was decided to extend the Early Bird campaign.
«Thanks to the campaign, as well as to the adjustment of fares on Kazansky railway direction for those who travel to the railway station, cars became 7% freer in the mornings on Line 7 – we managed to relieve the load on the most popular section of the metro during rush hours. In this regard, the Mayor of Moscow decided to extend the Early Bird discount program until March 31», – said Maksim Liksutov, the Deputy Mayor of Moscow for Transport.
The project was launched in November 2020. Discounts are valid on weekdays until 07:15 and from 08:45 to 09:15 on the Moscow Metro Lines 7 and 15. About 100 thousand passengers use discounts every day. More than 5.7 thousand Moscow residents changed their daily travel time to off-peak. By the end of 2021, passengers have made more than 25 million discounted trips.