UNEP, Italy and IEA Launch Initiative to Accelerate Power System Modernisation Globally
At the Pre-COP26 in Milan, the UN Environment Programme (UNEP) and the International Energy Agency (IEA), with the support of the Italian Government, launched the Demand-Driven Electricity Networks Initiative (3DEN) – a new project to accelerate progress on power system modernisation and the effective utilisation of demand-side resources.
The energy sector accounts for approximately 65% of total global GHG emissions; these need to be halved by 2030, and eliminated by 2050, to meet the goals of the Paris Agreement. At the same time over 750 million people lack access to electricity and 2.6 billion still cook and heat with wood, charcoal, and other unhealthy fuels. This will require new power capacity and infrastructure expansion.
With more decentralized electricity production based on intermittent energy sources, there is a need to invest in new physical infrastructure to enable the energy transition.
"The energy sector urgently needs to change to ensure rapid decarbonization and wider accessibility for the millions of people that still lack it, particularly in low-income communities. Digital technologies have the potential to provide benefits for climate and power system resilience and can ensure energy is delivered at the lowest possible price. 3DEN will be a key tool to help governments do just that," said Sheila Aggarwal-Khan, Director of UNEP's Economy Division.
3DEN will support countries accelerating progress on power system modernisation and effective utilization of distributed energy resources through policy, regulation, technology and investment guidance.
The project will bring together diverse stakeholders to foster dialogue and share experiences, including the International Smart Grids Action Network, the Clean Energy Ministerial, Mission Innovation and the User-Centred Energy Systems, Energy in Buildings and Communities and Energy Efficient End-Use Equipment Technology Collaboration Programmes.
In the framework of the 3DEN project, the Italian Ministry of Ecological Transition and UNEP are launching a call for pilot projects on digitalisation for flexible and resilient energy systems in Brazil, Colombia, Morocco, Tunisia, India, Indonesia, and South Africa. Pilot projects are expected to showcase innovative business and regulatory models' proposals for smarter digital power infrastructure uptake.
Pilot projects will provide an opportunity to gain on-the-ground insights, test new approaches and disseminate learnings that will feed into the 3DEN Initiative.
Renewable electricity growth is accelerating faster than ever worldwide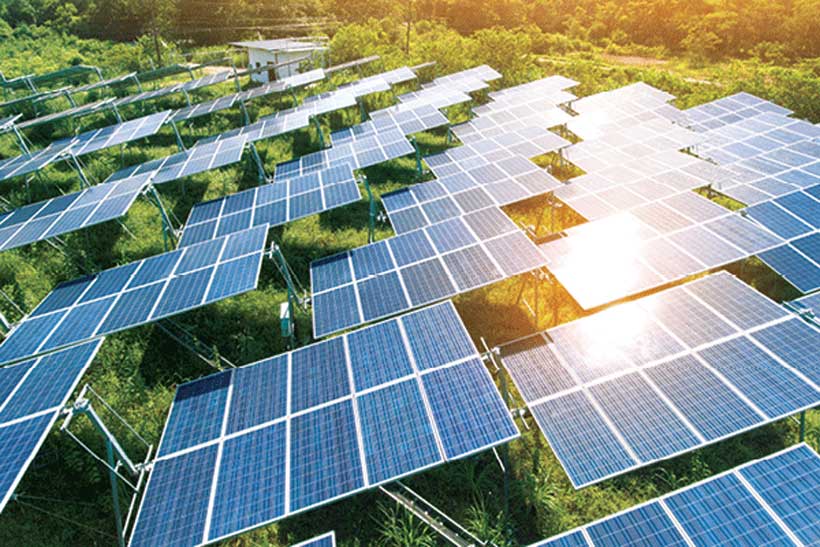 The growth of the world's capacity to generate electricity from solar panels, wind turbines and other renewable technologies is on course to accelerate over the coming years, with 2021 expected to set a fresh all-time record for new installations, the IEA says in a new report.
Despite rising costs for key materials used to make solar panels and wind turbines, additions of new renewable power capacity this year are forecast to rise to 290 gigawatts (GW) in 2021, surpassing the previous all-time high set last year, according to the latest edition of the IEA's annual Renewables Market Report.
By 2026, global renewable electricity capacity is forecast to rise more than 60% from 2020 levels to over 4 800 GW – equivalent to the current total global power capacity of fossil fuels and nuclear combined. Renewables are set to account for almost 95% of the increase in global power capacity through 2026, with solar PV alone providing more than half. The amount of renewable capacity added over the period of 2021 to 2026 is expected to be 50% higher than from 2015 to 2020. This is driven by stronger support from government policies and more ambitious clean energy goals announced before and during the COP26 Climate Change Conference.
"This year's record renewable electricity additions of 290 gigawatts are yet another sign that a new global energy economy is emerging," said IEA Executive Director Fatih Birol. "The high commodity and energy prices we are seeing today pose new challenges for the renewable industry, but elevated fossil fuel prices also make renewables even more competitive."
The growth of renewables is forecast to increase in all regions compared with the 2015-2020 period. China remains the global leader in the volume of capacity additions: it is expected to reach 1200 GW of total wind and solar capacity in 2026 – four years earlier than its current target of 2030. India is set to come top in terms of the rate of growth, doubling new installations compared with 2015-2020. Deployments in Europe and the United States are also on track to speed up significantly from the previous five years. These four markets together account for 80% of renewable capacity expansion worldwide.
"The growth of renewables in India is outstanding, supporting the government's newly announced goal of reaching 500 GW of renewable power capacity by 2030 and highlighting India's broader potential to accelerate its clean energy transition," said Dr Birol. "China continues to demonstrate its clean energy strengths, with the expansion of renewables suggesting the country could well achieve a peak in its CO2 emissions well before 2030."
Solar PV remains the powerhouse of growth in renewable electricity, with its capacity additions forecast to increase by 17% in 2021 to a new record of almost 160 GW. In the same time frame, onshore wind additions are set to be almost one-quarter higher on average than during the 2015-20 period. Total offshore wind capacity is forecast to more than triple by 2026.
The IEA report expects this record growth for renewables to take place despite today's high commodity and transport prices. However, should commodity prices remain high through the end of next year, the cost of wind investments would go back up to levels last seen in 2015 and three years of cost reductions for solar PV would be erased.
Despite rising prices limiting growth, global biofuel demand in 2021 is forecast to surpass 2019 levels, rebounding from last year's huge decline caused by the pandemic. Demand for biofuels is set to grow strongly to 2026, with Asia accounting for almost 30% of new production. India is expected to rise to become the third largest market for ethanol worldwide, behind the United States and Brazil.
Governments can further accelerate the growth of renewables by addressing key barriers, such as permitting and grid integration challenges, social acceptance issues, inconsistent policy approaches, and insufficient remuneration. High financing costs in the developing world are also a major obstacle. In the report's accelerated case, which assumes some of these hurdles are overcome, average annual renewable capacity additions are one-quarter higher in the period to 2026 than is forecast in the main case.
However, even this faster deployment would still fall well short of what would be needed in a global pathway to net zero emissions by mid-century. That would require renewable power capacity additions over the period 2021-26 to average almost double the rate of the report's main case. It would also mean growth in biofuels demand averaging four times higher than in the main case, and renewable heat demand almost three times higher.
Energy Efficiency Hub launched to boost cooperation on world's 'first fuel'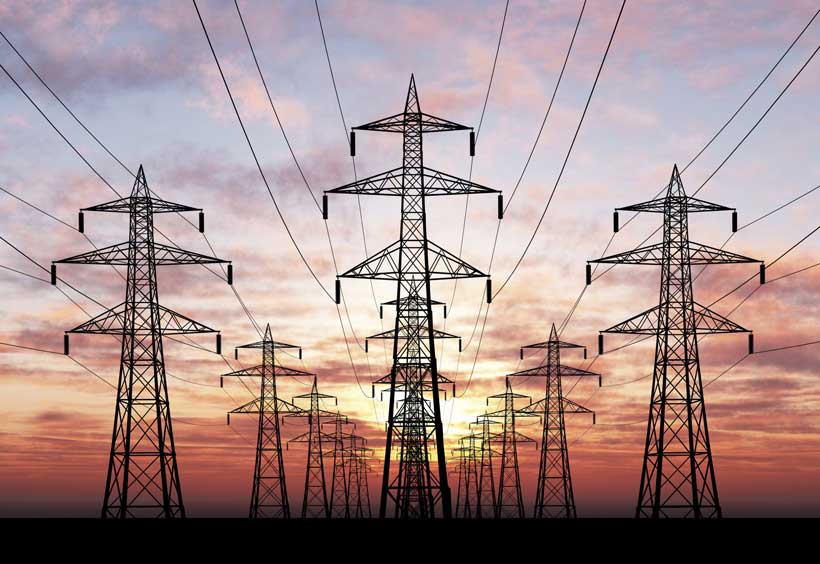 The Energy Efficiency Hub – a global platform for collaboration aimed at delivering the social, economic and environmental benefits of more efficient use of energy – was launched on 1 December at an event hosted at the International Energy Agency in Paris.
The Hub's initial 16 members are Argentina, Australia, Brazil, Canada, China, Denmark, the European Commission, France, Germany, Japan, Korea, Luxembourg, Russia, Saudi Arabia, the United Kingdom and the United States.
The Hub aims to facilitate government-to-government exchanges on efficiency policy, regulation and implementation, focusing on topics relevant to real-world challenges faced by its members. The launch event showcased digitalisation, efficient equipment and appliance deployment, best energy efficiency technologies, and energy management best practices as areas of collaboration.
"Hub Members span the globe, from East to West and from North to South, together accounting for over 60% of energy use and carbon dioxide emissions," said Ulrich Benterbusch, Deputy Director General of the German Federal Ministry of Economic Affairs and Energy, who will serve as Chair of the Hub's Steering Committee.
"In fact, each Member has significant accomplishments in energy efficiency and understands how urgent it is to work together on it," he added. "Meeting global challenges requires all countries to do better, and – working in concert with other international organisations – the Hub will strive to share its work more broadly and to learn from others."
The Hub's launch follows the previous week's release of Energy Efficiency 2021, the IEA's annual market report on the subject, which showed that while global energy efficiency improvements are recovering to their pre-pandemic pace, they are still far short of what is needed to reach net zero emissions by 2050.
"I consider energy efficiency to be the very 'first fuel' because it is crucial to address climate change and make our energy supplies more secure while also leaving money in our pockets," said Fatih Birol, the IEA Executive Director. "I am very pleased to see countries coming together as part of the Energy Efficiency Hub to accelerate efforts in this critical area."
"Being based at the IEA will enable the Hub to cooperate effectively with IEA experts and the other key initiatives and activities we host, including the Clean Energy Ministerial," said Dr Birol. "The launch of the Hub is a clear and encouraging signal that momentum is building behind greater energy efficiency action worldwide."
Brian Motherway, Head of Energy Efficiency at the IEA, said: "Governments need to work much harder if they are to deliver the full potential of energy efficiency and get their energy systems onto a pathway towards net zero. The Hub is an important instrument for countries to learn from each other and work together to strengthen their efficiency policies."
Colombia's energy districts: an example for the region
An energy district is a local institution that leads, implements and accelerates a locally-owned, inclusive and clean energy transition. In the process, energy districts create local jobs and retain and grow wealth, while simultaneously reducing carbon emissions and air pollution.
Colombia is a pioneer South American country in the promotion of this approach. Beginning in 2013, the United Nations Industrial Development Organization (UNIDO), together with Switzerland's State Secretariat for Economic Affairs (SECO), has been implementing an energy districts project in cooperation with the Ministry of Environment and Sustainable Development (Minambiente) and the public utility of the city of Medellín (Empresas Publicas de Medellín – EPM).
In its second phase, beginning in 2019, the project has been working closely with national and city-level authorities and stakeholders to improve and implement national and sub-national policy and regulatory frameworks to promote further development of energy districts; reinforce knowledge and capacities for energy districts of all market players; and provide technical assistance to some 10 selected cities so that they can include energy districts in their urban planning and support the realization of two-three near-future mature projects.
From the 17-19 November, the UNIDO project and partners, ACAIRE (Colombian Association for Refrigeration and Air Conditioning) and CIDARE, the Centre of Research and Development in Air Conditioning and Refrigeration hosted the Third International Conference for Energy Districts, a virtual event bringing together national and international experts from industry and academia, and representatives from the public sector and international organizations.
Carlos Eduardo Correa, Colombia'sMinister of Environment and Sustainable Development, stated that the conference was the ideal scenario to show the achievements of the country in the implementation of district energy as a contribution to the Sustainable Development Goals.
"All of our actions, plans, projects and regulations, are geared towards the achievements of the Nationally Determined Contributions, the reduction of greenhouse gas emissions, and, at the same time, the contribution of low-carbon development. Here, Colombia has an important experience and is an example for the region," he stated.
The progress of district energy in Colombia and the region, the importance of their implementation in urban planning, energy maps and clean energy transition, the mechanisms to finance these projects and the use of renewable energies in their execution, were some of the main topics addressed by more than 30 national and international speakers during the three days of discussions.
"The implementation of the project has, as a main component, the sustainability of knowledge and capacities in Colombia. That is why the support and work with academia are fundamental to strengthen the capacities of all the actors in the value chain and promote the education of professionals in the areas of sustainability and energy efficiency, among others," noted Alex Saer, Director of Climate Change and Risk Management at the Ministry of Environment and Sustainable Development.
The conference was also the opportunity to celebrate the awards of the Second Competition for Universities in District Energy, with the objective of designing a business model for the sale of thermal energy applied to residential users.
The contest, which had the participation of eight universities from Colombia, awarded the first-place winner team with fully funded attendance to the International District Energy Association Campus Energy in Boston in February 2022.