Japan, Hitachi and UNIDO to train construction equipment operators in Zambia
The United Nations Industrial Development Organization (UNIDO), the Government of Japan, the Government of Zambia, and Hitachi Construction Machinery company are joining forces to address the growing demand for skilled construction equipment operators in Zambia's construction and mining industries.
With the shift in Zambian economy towards more capital- and skill-intensive sectors such as mining, construction, transportation and manufacturing, the demand for technical skills for the operation of heavy equipment operation has increased. However, construction and mining sector employers struggle to find skilled workers who meet modern machinery operational skills requirements. The situation is compounded by the need to integrate Fourth Industrial Revolution technologies into heavy machinery operations.
Through a public-private development partnership (PPDP), the four-year project will align industrial skills development to the needs of the industry and the labour market, ultimately fostering productive youth employment. This will be achieved by jointly establishing a centre of excellence for construction equipment operator workers at the Kitwe Vocational Training Centre (KVTC). Starting from the third year of project implementation, more than 125 skilled operators are expected to graduate from KVTC on an annual basis.
An exchange of notes between Ryuta Mizuuchi, Ambassador Extraordinary and Plenipotentiary of Japan to the Republic of Zambia, and Khaled El Mekwad, UNIDO Representative of the Regional Office in South Africa, confirmed the financial support of the Government of Japan.
The guest of honour, Honourable Felix C. Mutati, Minister of Technology and Science, remarked, "Our focus on this programme will be to bridge that skills gap, but focusing on shifting the curriculum, the learning, orienting it to practical skills that address the challenges that we are facing in the mining and construction industries, focusing on lifting up the vulnerable people, the young women, so that they participate in the job market. And my Ministry is going to shift the focus so that locally we train and empower our people through skills so that we minimize the importation of labour. This we can do as a country and we are fairly equipped."
Ryuta Mizuuchi, Ambassador of Japan to Zambia, said, "With this exchange of notes, we are launching a unique project providing the Zambian youth with opportunities of vocational training, with the participation of Hitachi Construction Machinery Zambia and UNIDO. This project will certainly support the new Zambian Government under President Hichilema in human resources development as he attempts to empower more young Zambians for the purpose of sustainable development."
"While educational needs globally are immense, the private sector can leverage their resources and core competencies to support governments to enhance skills development and help unlock the necessary investments to ensure quality learning opportunities are accessible. Projects such as this one can help Zambia achieve this," reflected Coumba Mar Gadio, Resident Coordinator of United Nations in Zambia.
Khaled El Mekwad, UNIDO Representative, stated, "UNIDO is pleased to facilitate the interests of public and private sector stakeholders to strengthen the quality and relevance of vocational training and support Zambia's inclusive and sustainable industrial development within the framework of UNIDO's Programme for Country Partnership (PCP) which is fully aligned with the United Nations Sustainable Development Partnership Framework in Zambia and the country's Seventh National Development Plan."
Hideki Hattori, Company President of Hitachi Construction Machinery Zambia, said, "Hitachi Construction Machinery Zambia is very pleased to be part of this programme in partnership with UNIDO, together with the Governments of Zambia and Japan. This will enable us to further contribute to the Zambian society as part of our CSR and skills development agenda and vision. We know that this will not only be a unique achievement but also a platform to continuously engage the cooperating partners in further improvements and opportunities as we continue to operate within Zambia. We hope other companies will emulate our example and consider similar projects in other sectors within Zambia."
The exchange of notes in Lusaka was followed by the signing of a Joint Declaration between Yuko Yasunaga, Head of the ITPO Tokyo of UNIDO, and Kotaro Hirano President and CEO of Hitachi Construction Machinery, at Hitachi Construction Machinery's head office in Tokyo, confirming cooperation towards promoting inclusive and sustainable industrial development in developing countries and economies in transition.
Rights experts call for end to violence against women in Tigray conflict
Experts appointed by the UN Human Rights Council have called for urgent action to end violence against women and girls caught in the Tigray conflict in northern Ethiopia.
In a statement issued on Friday, they expressed grave concern about the widespread sexual and gender-based violence attributed to Ethiopian, Eritrean, Tigray and Amhara forces, as well as allied militia.
These incidents constitute some of the most egregious violations of human rights and humanitarian law, according to the experts.
'A deliberate strategy'
"They appear to have been used as part of a deliberate strategy to terrorize, degrade and humiliate the victims and the ethnic minority group that they belong to with acquiescence of the State and non-State actors' parties to the conflict," they said.
"These brutal acts have devastating physical and psychological impacts on the victims, which are exacerbated by the lack of access to assistance, support and redress for survivors."
The UN continues to voice alarm over the war in Tigray, which began just over a year ago. Last month, the UN Human Rights High Commissioner, Michelle Bachelet, noted that the conflict has been marked by "extreme brutality".
Cases under-reported
The rights experts said although the exact prevalence of gender-based violence is unknown, estimates are shocking.
From November 2020 through June of this year, some 2,204 survivors reported sexual violence to health facilities across the Tigray region.
Furthermore, one of the one-stop centres reported that the majority of victims, or 90 per cent, were underage girls, and estimated that visits have quadrupled since the conflict began.
However, the experts said these figures are an underestimation of the true extent of gender-based violence being committed. Cases are severely under-reported due to fear, stigma and inability to access health or support centres.
"Despite the humanitarian situation, proper access to facilities is vital to ensure adequate care, for instance for women and girls at risk of developing life-threatening infections, or to allow for abortion for women and girls who become pregnant as a result of rape," they stressed.
Displaced women vulnerable
The experts reported that the violence occurred in both rural and urban areas, in the victims' homes or in places where they were sheltering.
In some cases, women and girls were raped because of their perceived or actual political affiliation, to pressure them to reveal the whereabouts of their male relatives, or as acts of revenge.
"Internally displaced women and girls in Ethiopia, and Eritrean refugee women and girls living in the Tigray region, have been particularly exposed to sexual violence. Eritrean women and girls, specifically, have been seriously affected by the conflict and doubly victimized," the experts said.
"In addition to the grave consequences of sexual violence, most victims have also been harmed in other ways by the conflict including by having close relatives killed."
Respect and protect
The UN experts reminded parties to the conflict of their duty to respect and protect human rights, and to prevent violations in any territory under their control.
They also urged the sides to implement recommendations contained in a joint report by the Ethiopian Human Rights Office and its UN counterpart.
Those recommendations include taking immediate measures to protect women and girls from rape and other forms of gender-based violence, providing redress to victims, facilitating immediate access to health care, and ensuring independent and impartial investigation of all incidences of sexual violence.
Role of UN experts
The 14 experts who issued the statement receive their mandates from the UN Human Rights Council, which is based in Geneva.
They monitor specific country situations or thematic issues, such as violence against women, discrimination against women and girls, and the rights of internally displaced persons.
The experts are independent of the UN and serve in their individual capacity. As such, they are not UN staff, nor are they paid by the Organization.
New Project to Support the Emergence of a Digital Economy in Djibouti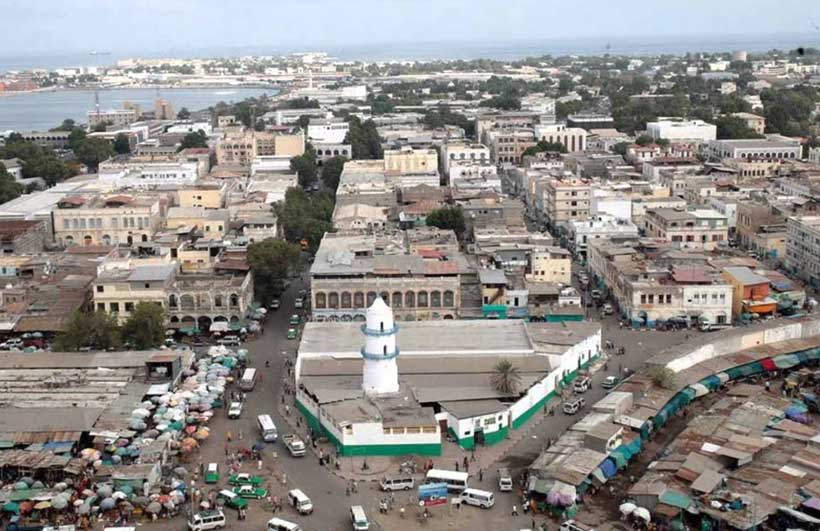 The World Bank today approved a US$10 million credit from the International Development Association (IDA), the World Bank's program for the poorest countries, in support of Djibouti's efforts to accelerate the digital transformation and build a more inclusive digital economy.
While Djibouti has made significant inroads in becoming a digital hub in regional connectivity and data markets, many Djiboutians do not fully benefit from the country's connectivity infrastructure. The new Digital Foundations Project aims to ensure that more citizens and businesses have access to quality and affordable internet by developing an enabling environment for the gradual introduction of competition and private-sector investment in information and communication technology (ICT), and by fostering the uptake of digital skills and services. The project is aligned with the new Country Partnership Framework and Djibouti's Vision 2035, which recognize the role of ICT in economic growth.
"Accelerating digital transformation in Djibouti is an urgent necessity for post-COVID-19 recovery," said Ilyas Moussa Dawaleh, Djibouti's Minister of Economy and Finance in charge of Industry. "Stimulating economic growth, innovation and job creation through technology is an opportunity that will benefit present and future generations."
The new financing will strengthen the capacity of the public sector, specifically the Ministry of Communication, with responsibility for Posts and Telecommunications, the Delegate Ministry in charge of Digital Economy and Innovation and the Multi-sectoral Regulatory Authority of Djibouti, to promote digital economy and market competition. It will provide support to micro, small and medium enterprises (MSMEs), while boosting Djibouti's resilience to external shocks, including disaster response and climate monitoring.
"COVID-19 has highlighted the importance of digital technologies," said Boubacar-Sid Barry, World Bank Resident Representative in Djibouti. "With this new project, the Bank supports Djibouti in its efforts to address vulnerabilities and create a favorable environment for the development of an inclusive and safe digital economy."
The project will also support the development of digital skills programs for entrepreneurs and the integration of basic digital skills into school and university curricula. It is anticipated that the project will benefit all segments of Djibouti's economy and society, including the public and private sectors, women, youth and underserved rural populations. Citizen engagement will be an essential component of the program.
According to Eric Dunand and Tim Kelly, co-Task Team Leaders, "The project will help Djibouti to harness its digital potential. A high-performing digital economy in Djibouti, based on a well-developed ICT sector, will have many benefits. Wider use of digital technologies will help the government improve service delivery, offer youth more job opportunities, and entrepreneurs, more business prospects in diversified economic sectors."
The World Bank's portfolio in Djibouti consists of 14 projects totaling US$258 million in financing from IDA. The portfolio is focused on education, health, social safety nets, energy, rural community development, urban poverty reduction, the modernization of public administration, governance, and private sector development with an emphasis on women and youth.
Violence in Cameroon, impacting over 700,000 children shut out of school
Over 700,000 children have been impacted by school closures due to often brutal violence in Cameroon, according to an analysis released by the UN humanitarian arm, OCHA, on Thursday.
Two out of three schools are closed in the North-West and South-West regions of the country. On 24 November, four children and one teacher were killed in an attack in Ekondo Titi, in the South-West.
Lockdown
A recent lockdown imposed by a non-State armed group, from 15 September to 2 October, limited access to basic services including health and education.
During the period, OCHA reported a series of attacks in the North-West.
Eight students were kidnapped, and a girl's fingers were chopped off after she tried to attend school. Five public school principals were also kidnapped, including one who was then killed.
All schools and community learning spaces were closed, except for some schools in a few urban areas which operated at less than 60 per cent capacity.
The lockdown and insecurity also forced UN agencies and aid organisations to temporarily suspend the delivery of aid. During that time, about 200,000 people did not receive food.
Multiple crisis
Nine out of ten regions of the country continue to be impacted by one of three humanitarian crises: the crisis in the North-West and South-West, conflict in the Far North, and a refugee crisis, with people fleeing the Central African Republic.
Because of these combined crises, over one million children need urgent education support.
To answer some of these needs, Education Cannot Wait (ECW), the UN global fund for education in emergencies and crises, is working closely with UN agencies, the Norwegian Refugee Council and other civil society partners.
ECW is contributing $25 million over three years and calling for other donors to fill the gap, which is estimated at $50 million.
When fully funded, the programme will provide approximately 250,000 children and adolescents with access to safe and protective learning environments in the most-affected areas.
Visit
Just this week, the Secretary-General of the Norwegian Refugee Council, Jan Egeland, and the Director of Education Cannot Wait, Yasmine Sherif, had a joint visit to the country.
In a statement, Ms. Sherif said the situation "is among the most complex humanitarian crises in the world today."
"Children and youth are having to flee their homes and schools, are threatened with violence and kidnapping, and being forced into early childhood marriage and recruited into armed groups," Ms. Sherif recalled.
Jan Egeland argued that "putting a schoolbag on your back shouldn't make you a target", but unfortunately children in Cameroon "risk their lives every day just showing up for school."
"Cameroon's education mega-emergency needs international attention, not deadly silence by the outside world," Mr. Egeland declared.