Why the global fight to tackle food waste has only just begun
Our global food systems are having a profound impact on human and planetary health. They are responsible for 70 per cent of the water extracted from nature, account for up to one-third of human-linked greenhouse gas emissions, and agriculture has been identified as the threat to 24,000 of the 28,000 species (over 86 per cent) at risk of extinction.
According to the United Nations Environment Programme's (UNEP's) Food Waste Index Report 2021, people globally waste 1 billion tonnes of food each year. A staggering one-third of all food produced globally is lost or wasted. The evidence is becoming too hard to ignore. Food systems reform is critical to tackling the planetary crisis of climate change, nature and biodiversity loss and pollution and waste.
UNEP is playing a crucial role in the transition towards sustainable food systems. It serves as custodian of the food waste element of Sustainable Development Goal (SDG) 12.3, which aims to halve per capita global food waste at the retail and consumer levels and reduce food losses along production and supply chains.
In a historic first this week, the UN held the inaugural Food Systems Summit, uniting global leaders in a drive to find novel ways to produce healthy fare for the world's growing population without harming the planet.
UNEP Executive Director Inger Andersen led the system-wide UN Taskforce, established to ensure the Summit built on the unique capabilities of the UN to deliver on its agenda. In her remarks, Ms. Andersen underlined UNEP's commitment to joining up with other UN agencies to support countries as they arrive at and implement ambitious commitments to transform our relationship with food – for people and the planet.
UNEP was also instrumental in developing several solution clusters emerging from the Summit Process, including the coalitions on 'Food is Never Waste' and 'Healthy Diets from Sustainable Food Systems'.
Ahead of the second International Day of Awareness of Food Loss and Waste on 29 September, we sat down with UNEP's food systems expert Clementine O'Connor to discuss the issues – and opportunities – brought on by food waste.
UNEP: It seems that food waste as a global problem appears to be a fairly recent phenomenon. Is it now only now getting the attention it deserves?
Clementine O'Connor (CO): I co-authored a study called the Preparatory Study on Food Waste Across EU 27 for the European Union (EU) in 2010, when the topic was not high on political agendas or very salient in many households. Few countries had measured food waste. There were some emerging actions, policies and awareness campaigns, but these were at quite a small scale – with notable exceptions in the UK and the Netherlands. However, the estimate in the study of 89 million tonnes of food waste in the EU each year generated much attention. The EU designated 2014 the European Year Against Food Waste. With a growing body of research and through international and cross supply chain partnerships, momentum has built unrelentingly. Today, we have food waste embedded in the SDGs, with Target 12.3, which seeks to halve food waste globally by 2030 and tracks progress through a global index.
UNEP: How is UNEP helping to tackle the food waste crisis?
CO: UNEP launched the Think Eat Save global public awareness campaign in 2013, with a dinner at UNEP's headquarters in Nairobi for hundreds of ministers and high-level officials made with perfectly good food grown by Kenyan farmers but rejected by UK supermarkets due to cosmetic imperfections. UNEP contributed to the creation of Champions 12.3, a coalition of executives committed to halving food waste by 2030, and developing the Food Loss and Waste Accounting and Reporting Standard. UNEP's Food Waste Index Report published this year provides a common methodology for measuring food waste and tracking progress on SDG 12.3 and provides new estimates of global food waste based on the most comprehensive food waste data collection to date. Countries and companies are adopting a Target – Measure – Act approach, with a few countries already nearing a 25 per cent reduction in household food waste.
The Food Waste Index Report has shown that household food waste is a global challenge and supports action in areas that are just getting started. UNEP is now launching Regional Food Waste Working Groups in Africa, Asia Pacific, Latin American, the Caribbean, and West Asia as part of the GO4SDGs Initiative. These working groups will provide technical support and peer-to-peer learning at the regional level, helping 25 countries measure baselines and develop national food waste prevention strategies.
UNEP also helped develop the 'Food is Never Waste' Coalition emerging from the UN Food Systems Summit process and launched last week. With commitments from 12 countries and counting, the C40 Cities Group and a diverse group of stakeholders, UNEP, together with this coalition of leaders, is helping connect the dots between global hunger and the three planetary crises of climate, nature and pollution, and scaling up action in the eight years to come.
UNEP: How important is it to quantify the issue of food waste?
CO: Data creates a case for action. Previously there was an assumption that consumer food waste was a high-income country problem – the UNEP Food Waste Index Report demonstrates that it is significant in almost every country that has measured it. Data makes the problem visible. It helps countries identify hotspots, measure the impact of interventions, and track progress on SDG 12.3, with all of the benefits this entails, from food security to climate change mitigation.
UNEP: How much of a behavioural change shift is required to reach some of these targets?
CO: Nobody wants to waste food. It is morally objectionable in every culture. Behavioural insights are helping us identify the reasons food goes to waste in our homes and point to the interventions that have the highest impact in turning this around. We are wasting on average 74 kilograms of food at home per person per year. This is greater than the average person's weight. While halving this is a major challenge, research shows us ways to make this easy – by adopting high impact behaviours that are easy to incorporate into existing routines. For example, research by Australian NGO OzHarvest points to two such measures. Scheduling a "Use It Up" meal once a week, using up leftover ingredients with adaptable recipes (such as samosas, stir-fries or soup), and creating an "Eat Me First" shelf in your fridge, drawing attention to perishables that need to be eaten quickly. Unilever's research in Canada had strikingly similar findings, with recommendations for a "Use-Up Day" and "Flexipes".
UNEP: Many of these recommendations are relatively small steps. But if all these actions were taken – what sort of impact could it have on greenhouse gas emissions or achieving targets?
CO: Food loss and waste are responsible for 8 to10 per cent of all greenhouse gas emissions, and thus reducing food waste is one of the most important ways any of us can reduce our emission of greenhouse emissions and contribution to climate change. With collaborative action across supply chains, reducing food waste at home, a few key behaviour changes by consumers, and policies that keep food out of the landfill, we can have a huge impact on the triple planetary crisis, with benefits across the 2030 Agenda for Sustainable Development.
UNEP: Do you see enough signs pointing in the right direction that you are hopeful we can achieve success?
CO: Yes. This has been a momentous year – 148 countries have held food systems dialogues and are now developing national food systems pathways under the auspices of the UN Food Systems Summit. The 'Food is Never Waste' Coalition is helping us pull in the same direction globally. UNEP's Regional Working Groups will be helping 25 countries measure baselines and develop national food waste prevention strategies. We will host a webinar on 7 October with international banks, foundations and climate finance facilities to demonstrate how countries can fund and deliver these strategies. There is certainly a long way to 2030 – but we can do it together.
One Planet Network
UNEP works in partnership with the Food and Agriculture Programme (FAO) under the One Planet Network on Programmes on Sustainable Consumption and Production (10YFP) – a global commitment to accelerate the shift towards sustainable consumption and production in both developed and developing countries. Sustainable consumption and production is a stand-alone goal (SDG 12) of the 2030 Agenda for Sustainable Development, and Target 12.1 calls for the implementation of the 10YFP. UNEP's Executive Director is a member of Champions 12.3, a high-level coalition dedicated to delivering SDG 12.3.
Leak of secret trade-off deal triggers NGOs demand to end Congo oil auction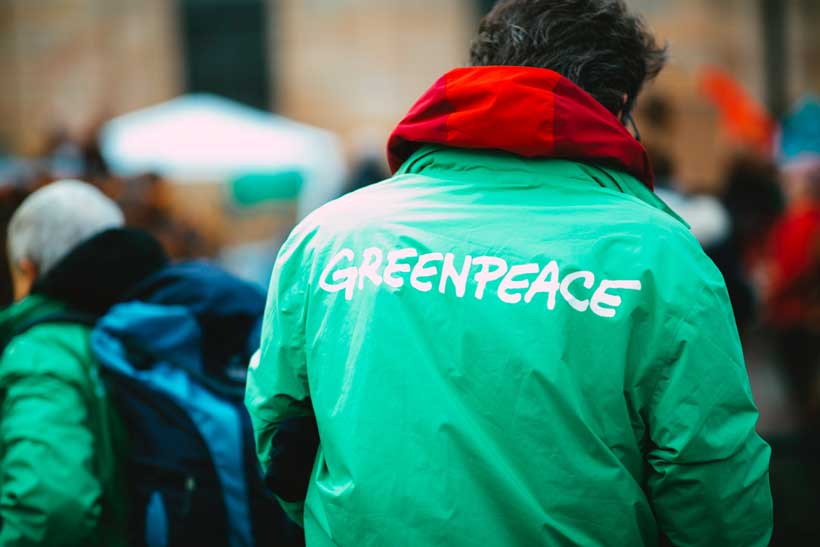 A coalition of civil society groups have called for the immediate cancellation of a massive oil and gas auction in the Democratic Republic of Congo (DRC) following news of a secret deal between Oil Minister Didier Budimbu, Nigerian gambling tycoon Chukwuma Ayodeji Ojuroye, and US consultancy GeoSigmoid.
According to Africa Intelligence, an agreement signed in Paris in September 2021 with Mr. Ojuroye's Emirati-registered firm Clayhall Group reserves the company two oil blocks in exchange for the prefinancing of geological surveys by GeoSigmoid. In a letter addressed to the Minister last year, Mr. Ojuroye stressed the "necessity and urgency" of proceeding with a separate, restricted tender to concretize the deal.
The secret agreement makes a mockery of Mr. Budimbu's global communications campaign to promote the auction as transparent, the NGOs maintain. The Minister failed to mention it in any of his numerous press conferences, media interviews or tweets.
According to official minutes, on 20 May 2022 Mr. Budimbu updated the Council of Ministers on the pre-financing agreement, without revealing the clause reserving oil blocks for Clayhall. GeoSigmoid had presented preliminary data of sixteen oil blocks to the Prime Minister earlier that month.
One of the two blocks that Mr. Ojuroye reportedly expects to be awarded, block 23, lies in the heart of the peatland-rich Cuvette Centrale, a carbon bomb at the centre of the world's attention since its mapping in 2017.
Congolese law permits restricted oil tenders, but the public procurement law's condition – the "specialised" nature of the services required – would hardly be propitious for the firm of an online betting tycoon.
The demand to cancel the oil auction and investigate the secret trade-off is made by Congolese NGOs AICED, Dynamique Pole, IDPE, MJPE, and REDD, as well as international NGOs 350.org, Banktrack, Greenpeace Africa, Oil Change International and Rainforest Rescue. It comes five days after Mr. Budimbu announced new deadlines for companies to file expressions of interest, officially to give them more time to prepare their bids.
The President of the National Assembly, Christophe Mboso, must:
put in place a parliamentary committee to investigate the Oil Minister's secret agreement with Chukwuma Ayodeji Ojuroye.
President Félix Tshisekedi must:
order his Minister to publish the full agreements with all supporting companies;
immediately intervene to cancel the auction.
The Green Deal Industrial Plan: putting Europe's net-zero industry in the lead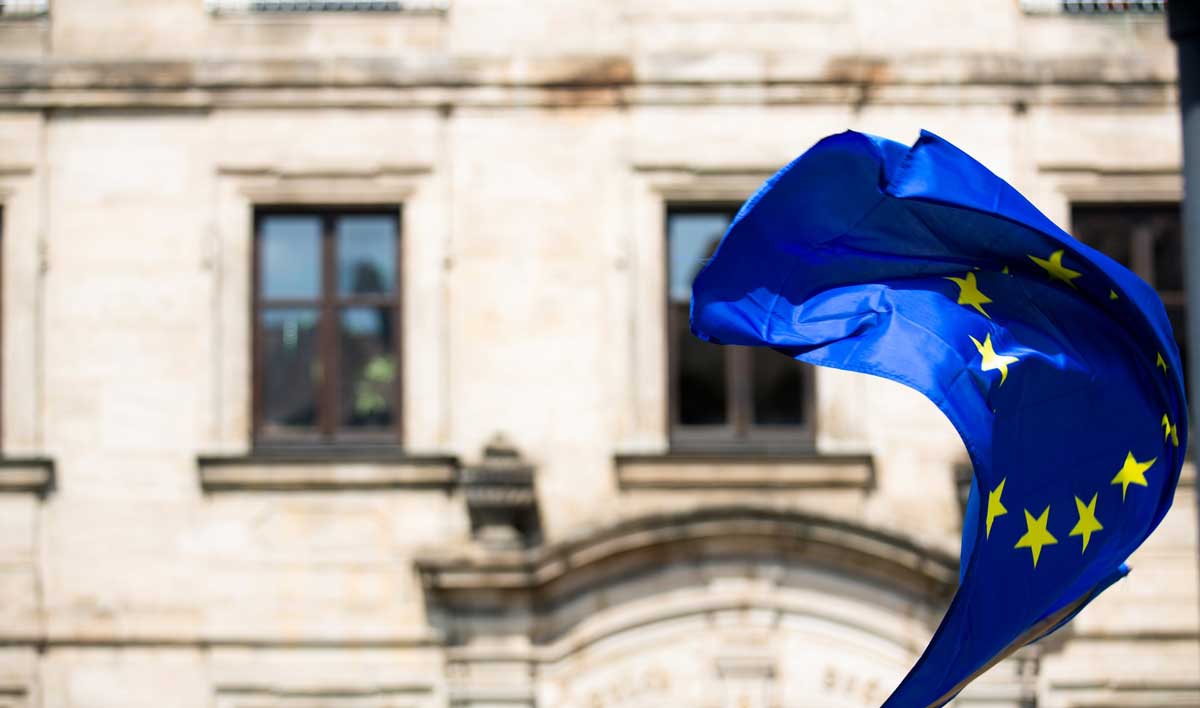 Commission presents a Green Deal Industrial Plan to enhance the competitiveness of Europe's net-zero industry and support the fast transition to climate neutrality. The Plan aims to provide a more supportive environment for the scaling up of the EU's manufacturing capacity for the net-zero technologies and products required to meet Europe's ambitious climate targets.
The Plan builds on previous initiatives and relies on the strengths of the EU Single Market, complementing ongoing efforts under the European Green Deal and REPowerEU. It is based on four pillars: a predictable and simplified regulatory environment, speeding up access to finance, enhancing skills, and open trade for resilient supply chains.
Ursula von der Leyen, President of the European Commission, said: "We have a once in a generation opportunity to show the way with speed, ambition and a sense of purpose to secure the EU's industrial lead in the fast-growing net-zero technology sector. Europe is determined to lead the clean tech revolution. For our companies and people, it means turning skills into quality jobs and innovation into mass production, thanks to a simpler and faster framework. Better access to finance will allow our key clean tech industries to scale up quickly."
A predictable and simplified regulatory environment
The first pillar of the plan is about a simpler regulatory framework.
The Commission will propose a Net-Zero Industry Act to identify goals for net-zero industrial capacity and provide a regulatory framework suited for its quick deployment, ensuring simplified and fast-track permitting, promoting European strategic projects, and developing standards to support the scale-up of technologies across the Single Market.
The framework will be complemented by the Critical Raw Materials Act, to ensure sufficient access to those materials, like rare earths, that are vital for manufacturing key technologies, and the reform of the electricity market design, to make consumers benefit from the lower costs of renewables.
Faster access to funding
The second pillar of the plan will speed up investment and financing for clean tech production in Europe. Public financing, in conjunction with further progress on the European Capital Markets Union, can unlock the huge amounts of private financing required for the green transition. Under competition policy, the Commission aims to guarantee a level playing field within the Single Market while making it easier for the Member States to grant necessary aid to fast-track the green transition. To that end, in order to speed up and simplify aid granting, the Commission will consult Member States on an amended Temporary State aid Crisis and Transition Framework and it will revise the General Block Exemption Regulation in light of the Green Deal, increasing notification thresholds for support for green investments. Among others, this will contribute to further streamline and simplify the approval of IPCEI-related projects.
The Commission will also facilitate the use of existing EU funds for financing clean tech innovation, manufacturing and deployment. The Commission is also exploring avenues to achieve greater common financing at EU level to support investments in manufacturing of net-zero technologies, based on an ongoing investment needs assessment. The Commission will work with Member States in the short term, with a focus on REPowerEU, InvestEU and the Innovation Fund, on a bridging solution to provide fast and targeted support. For the mid-term, the Commission intends to give a structural answer to the investment needs, by proposing a European Sovereignty Fund in the context of the review of the Multi-annual financial framework before summer 2023.
To help Member States' access the REPowerEU funds, the Commission has today adopted new guidance on recovery and resilience plans, explaining the process of modifying existing plans and the modalities for preparing REPowerEU chapters.
Enhancing skills
As between 35% and 40% of all jobs could be affected by the green transition, developing the skills needed for well-paid quality jobs will be a priority for the European Year of Skills, and the third pillar of the plan will focus on it.
To develop the skills for a people centred green transition the Commission will propose to establish Net-Zero Industry Academies to roll out up-skilling and re-skilling programmes in strategic industries. It will also consider how to combine a 'Skills-first' approach, recognising actual skills, with existing approaches based on qualifications, and how to facilitate access of third country nationals to EU labour markets in priority sectors, as well as measures to foster and align public and private funding for skills development.
Open trade for resilient supply chains
The fourth pillar will be about global cooperation and making trade work for the green transition, under the principles of fair competition and open trade, building on the engagements with the EU's partners and the work of the World Trade Organization. To that end, the Commission will continue to develop the EU's network of Free Trade Agreements and other forms of cooperation with partners to support the green transition. It will also explore the creation of a Critical Raw Materials Club, to bring together raw material 'consumers' and resource-rich countries to ensure global security of supply through a competitive and diversified industrial base, and of Clean Tech/Net-Zero Industrial Partnerships.
The Commission will also protect the Single Market from unfair trade in the clean tech sector and will use its instruments to ensure that foreign subsidies do not distort competition in the Single Market, also in the clean-tech sector.
Background
The European Green Deal, presented by the Commission on 11 December 2019, sets the goal of making Europe the first climate-neutral continent by 2050. The European Climate Law enshrines in binding legislation the EU's commitment to climate neutrality and the intermediate target of reducing net greenhouse gas emissions by at least 55% by 2030, compared to 1990 levels.
In the transition to a net-zero economy, Europe's competitiveness will strongly rely on its capacity to develop and manufacture the clean technologies that make this transition possible.
The European Green Deal Industrial Plan was announced by President von der Leyen in her speech at to the World Economic Forum in Davos in January 2023 as the initiative for the EU to sharpen its competitive edge through clean-tech investment and continue leading on the path to climate neutrality. It responds to the invitation by the European Council for the Commission to make proposals by the end of January 2023 to mobilise all relevant national and EU tools and improve framework conditions for investment, with a view to ensuring EU's resilience and competitiveness.
Ghana Begins Receiving Payments for Reducing Carbon Emissions in Forest Landscapes
Ghana has become the second country in Africa after Mozambique to receive payments from a World Bank trust fund for reducing emissions from deforestation and forest degradation, commonly known as REDD+. The World Bank's Forest Carbon Partnership Facility (FCPF) paid Ghana $4,862,280 for reducing 972,456 tons of carbon emissions for the first monitoring period under the program (June to December 2019).
"This payment is the first of four under the country's Emission Reductions Payment Agreement (ERPA) with the World Bank to demonstrate potential for leveraging results based payments for carbon credits," said Pierre Laporte, World Bank Country Director for Ghana, Liberia, and Sierra Leone. "Subject to showing results from actions taken to reduce deforestation, Ghana is eligible to receive up to $50 million for 10 million tons of CO2 emissions reduced by the end of 2024."
These actions are within a six-million-hectare stretch of the West Africa Guinean Forest, where biodiversity and forests are under pressure from cocoa farming and unsustainable harvesting, and small-scale mining. Ghana is one of 15 countries that have signed ERPAs with the World Bank.
"The many years of dialogue, consultations, and negotiations with local communities, traditional authorities, government agencies, private sector, CSOs, and NGOs have paid off," said Samuel A. Jinapor, Minister for Lands and Natural Resources. "This emission reductions payment will further promote confidence in Ghana's REDD+ process for action to reduce deforestation and forest degradation while empowering local community livelihoods. The road to global 1.5 degrees cannot be achieved without healthy standing forests, and Ghana is committed to making it possible."
Ghana is the world's second-largest cocoa producer. Cocoa drives the economy, but it is also one of the main causes of deforestation and forest degradation in the southeast and western regions of the country. Stakeholders are working to help some 140,000 Ghanaian farmers increase cocoa production using climate-smart agro-forestry approaches, rather than slash and burn land-clearing techniques that decimate forests. More sustainable cocoa farming helps avoid expansion of cocoa farms into forest lands and secures more predictable income streams for communities.
Ghana's Cocoa Board is participating in the REDD+ process, as are some of the most important cocoa and chocolate companies in the world, including World Cocoa Foundation members like Mondelēz International, Olam, Touton, and others. Their combined actions are not only helping bring change to the cocoa sector, but they are also helping Ghana meet its national emissions reductions commitments under the Paris Agreement. This level of collaboration is also reflected in the benefit sharing plan underpinning Ghana's' ERPA with the World Bank. Prepared through extensive consultations with local stakeholders and civil society organizations throughout the country, the plan ensures all participating stakeholders are fairly recognized and rewarded for their role in reducing emissions.