New approach needed to make digital data flow beneficial for all
The world needs a new approach to allow as many people as possible to access digital data across borders, the UN Conference on Trade and Development (UNCTAD) said on Wednesday.
This should help maximize development gains and ensure that they are equitably distributed, said the agency, launching its Digital Economy Report 2021.
A new approach should also enable worldwide data sharing, increase the development of global digital "public goods", increase trust and reduce uncertainty in the digital economy, UNCTAD added.
The report stressed that the new global system must help avoid further fragmentation of the internet, address policy challenges emerging from the dominant positions of digital platforms, and narrow existing inequalities.
"It is more important than ever to embark on a new path for digital and data governance," UN Secretary-General António Guterres said in his preface to the report. 
"The current fragmented data landscape… may create more space for substantial harms related to privacy breaches, cyberattacks and other risks" he added.  
New governance
Digital data play an increasingly important role as an economic and strategic resource, a trend reinforced by the COVID-19 pandemic, the report says.
For example, sharing health data globally is of "critical importance" as it can help countries fight disease outbreaks, and for research purposes, in the development of effective vaccines: "The issue of digital governance can no longer be postponed," UNCTAD Secretary-General Rebeca Grynspan said.
"The global data economy calls for moving away from the silo approach towards a more holistic, coordinated global approach," UNCTAD Deputy Secretary-General Isabelle Durant added.  
New data body 
UNCTAD is proposing the formation of a new United Nations coordinating body, focused on assessing and developing global digital and data governance.
The body should seek to remedy the underrepresentation of developing countries and provide sufficient policy space to ensure countries with different levels of digital readiness and capacities, can truly benefit.
Differing approaches
The report notes that now, there are widely diverging approaches to data governance, with three leading players – the United States, China and the European Union (EU).
In essence, the US approach focuses on control of data by the private sector, the Chinese model emphasizes control of data by government, while the EU favours control of data by individuals, based on fundamental rights and values. 
"The absence of a global data governance framework hampers countries' ability to reap benefits from the digital economy," UNCTAD's director of technology and logistics, Shamika N. Sirimanne, said. "It also hinders their ability to protect the privacy of people from both private sector and government use of data and to address concerns related to law enforcement and national security".
The new approach would allow countries to better harness data for public benefit, agree on rights and principles, develop standards and increase international cooperation.
The report also highlighted that the governance of cross-border data flows is at an impasse due to diverging views and positions on their regulation.
The proposed new global data governance approach could contribute towards developing a middle-ground solution, it said pointing out that the current regional and international regulatory frameworks tend to be either too narrow in scope or too limited geographically.
Data divide
The report warned that a data-related divide is emerging, resulting in many developing countries becoming mere providers of raw data to global digital platforms while having to pay for the digital intelligence generated from their data.
Only 20 per cent of people in the least developed countries (LDCs) use the internet, and when they do, it's typically at relatively low download speeds and with a relatively high price tag attached, the report said. 
It also noted that the average mobile broadband speed, is about three times higher in developed countries than in LDCs. And while up to eight out of 10 internet users shop online in several developed countries, only less than one out of 10 do so in many LDCs, it added.
US, China dominate
The US and China are the frontrunners in harnessing data, according to the report. They account for 50 per cent of the world's hyper-scale data centres, the world's highest rates of 5G adoption, 70 per cent of the world's top artificial intelligence (AI) researchers, and 94 per cent of all funding for AI startups.
The two countries also make up about 90 per cent of the market capitalization of the world's largest digital platforms, and during the pandemic, their profits and market capitalization values have surged tremendously.  
Corporate growth
The report warns that it has become increasingly difficult to consider regulations of cross-border data flows without also considering the governance of the digital corporations.
These platforms continue to expand their own data ecosystems and increasingly control all stages of the global data value chain.
The largest digital platforms, Apple, Microsoft, Amazon, Alphabet (Google), Facebook, Tencent and Alibaba, are increasingly investing in all parts of the global data value chain, the report said. 
Amazon for example, has invested some $10 billion in satellite broadband, while Amazon, Apple, Facebook, Google and Microsoft, were the top acquirers of AI startups between 2016 and 2020.
Four major platforms (Alibaba, Amazon, Google and Microsoft) accounted for 67 per cent of global cloud infrastructure services revenues in the last quarter of 2020.
The report's findings will feed into discussions during UNCTAD's 15th quadrennial conference to be held online from 3 to 7 October.
Standards & Digital Transformation – Good Governance in a Digital Age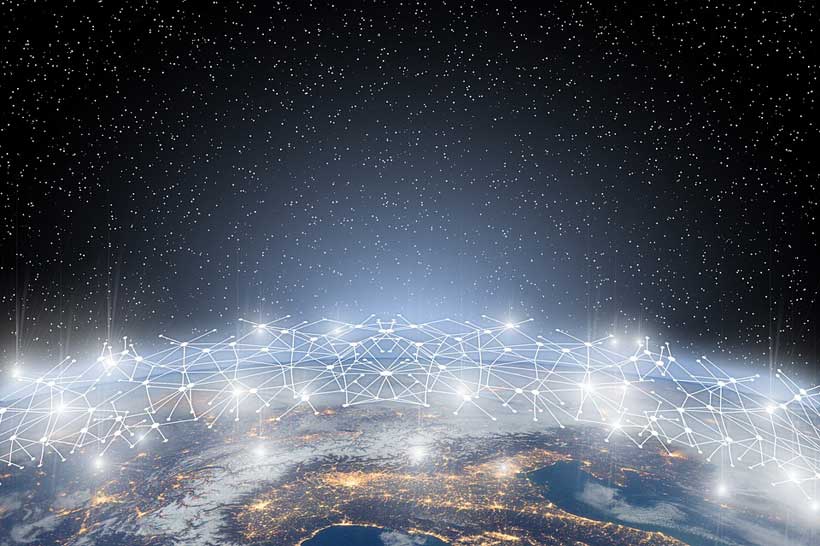 In celebration of World Standards Day 2021, celebrated on 14 October every year, the United Nations Industrial Development Organization (UNIDO) is pleased to announce the launch of a brochure, "Standards and Digital Transformation: Good Governance in the Digital Age".
In the spirit of this year's World Standards Day theme "Shared Vision for a Better World", the brochure provides insights into the key drivers of the digital transformation and its implications for sustainable development, particularly people, prosperity and planet. Noting the rapid pace of change of the digital transformation, with the COVID-19 pandemic serving as an unanticipated accelerator, the brochure highlights the role of standards in digital transformation governance. It further considers the principles necessary for guiding the collaborative development of standards in the digital technology landscape to ensure that the technologies remain human-centered and aligned to the goals of sustainability.
This year's World Standards Day theme highlights the Sustainable Development Goals (SDGs) representing a shared vision for peace and prosperity, for people and planet. Every SDG is a call for action, but we can only get there if we work together, and international standards offer practical solutions we can all stand behind.
This brochure is a summary of a publication set to be released in November 2021.
Download it here.
AutoFlight presents V1500M – an autonomous passenger eVTOL aircraft
Shaping the future of urban air mobility: The tech company AutoFlight shows an autonomous passenger eVTOL aircraft: the V1500M. It will change the face of personal air transportation. AutoFlight debuted its autonomous fixed-wing passenger electric vertical take-off and landing aircraft ("eVTOL") to the world at the China Airshow in Zhuhai.
With its sleek looks and innovative technology the V1500M doesn't rely on runways and airports. It can vertically take-off and land anywhere anytime. Virtually any rooftop or flat surface becomes a vertiport. When it reaches a certain altitude, the power system turns on the dual prop pusher, so that V1500M is able to cruise at speeds of a fixed-wing airplane. And in low-altitude airspace, the all-electric design enables the aircraft to operate at a very low noise level.
As the energy consumption in the fixed wing mode is much lower than in the multirotor mode the V1500M can fly much further than any pure multicoptor eVTOL.
Being able to fly without a pilot, the V1500M's uses eight lifting motors to take off and land vertically like a multi-rotor aircraft, and fly as far as 250 km when carrying up to four passengers. At the moment, a safety pilot is still mandatory. Yet as technology advances and regulations become increasingly refined, that space can later be allocated to another passenger or extra luggage.
"The V1500M is a milestone – not only for AutoFlight but also for the global development of the urban air mobility", so Tian Yu, founder and CEO of AutoFlight. "Our company is committed to developing safe and reliable passenger eVTOL aircraft and helping to create a better mobility future."
In terms of safety, AutoFlight with its rich experience in aircraft design, manufacturing and its dedication to make reliable flying cars, following aviation industry's standards. The lifting rotor's and prop pusher's redundant power system guarantees that the aircraft could hover safely when two of the rotors malfunction. In case of one propeller failure, the other still ensures safe flight and landing. The V1500M also has an whole-aircraft parachute, which is designed to act as the last line of safety to protect passengers so they enjoy safe flying.
V1500M will accomplish its first flight in the near future. The goal is to certify the aircraft with the aviation authorities by 2024.
Tian Yu: "AutoFlight will keep contributing to the eVTOL industry. Through building safe, efficient, systematic R&D and AC processes, leveraging domestic and international resources and establishing partnerships across industries, AutoFlight strives to accelerate the practical implementation of eVTOLs in commercial applications and lead us into a better future with UAM."
With its tradition and the experience, AutoFlight aims to create cost-effective, safe, and reliable eVTOL
AutoFlight is one of the earliest tech companies in China to start making autonomous eVTOL, including large payload logistic and autonomous unmanned aerial vehicles (UAVs). Logistic UAVs were introduced first. They have now accumulated over 10,000 hours of flight time and been tested in all kinds of extreme conditions.
AutoFlight owns proprietary intellectual property rights in key technologies such as flight control systems, electrical systems or other core components. They have obtained over 200 domestic and international patents for its self-developed modules including highly efficient electric motors, electronic control systems, and durable lightweight carbon-fiber composite materials.
"Following our cargo-to-passenger-strategy we go ahead step-by-step but very straight forward", says Tian Yu.
V1500M's Key Specifications
Aircraft length
10.3 m
Wingspan
12.8 m
Fuselage height
3.1 m
Maximum take-off weight (MTOW)
1500 kg
Typical seating
3 – 4
Cruise speed
200 km/h
Flight range (fully seated)
250 km
About AutoFlight
AutoFlight is a global high-tech startup, born in China, specializing in developing and manufacturing autonomous aerial vehicles. AutoFlight's mission is to provide safe and reliable aerial logistic systems and urban air mobility solutions for human society. By leveraging new technologies in aviation, new material, artificial intelligence, autonomous driving, and 5G, AutoFlight actively drives development in eVTOL (electric Vertical Takeoff and Landing) industry.
Critical Decarbonization Technologies Need at Least "10x" Investment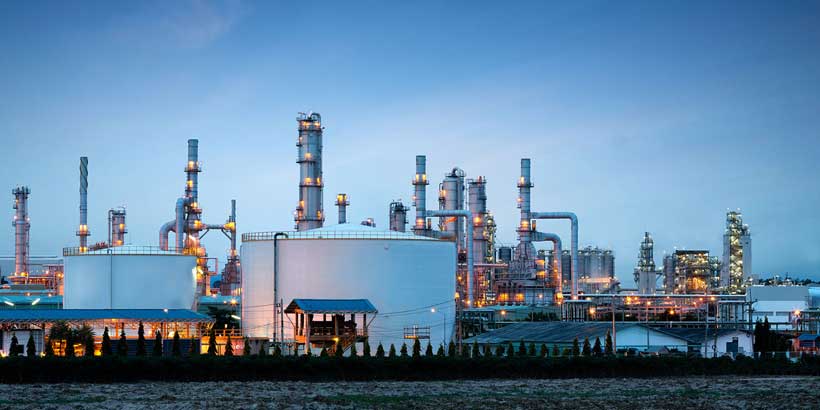 Breakthrough technologies such as hydrogen-based fuels, bioenergy and carbon-capture storage solutions are needed to hit the global goal of zero emissions by 2050.
To scale these technologies and take them to market, at least a tenfold increase in investment is needed, according to the How to Finance Industry Net-Zero report.
Released by the World Economic Forum and Oliver Wyman, the report outlines how to address the supply-and-demand-side gap and take these technologies to the next level.
Part of the Forum's Financing the Transition to a Net-Zero Future Initiative, the report brings together input from over 50 financial institutions and the public sector. Their focus is on how to steer capital to breakthrough technologies and drive a more sustainable future.
Key findings:
· The innovative blending of capital supported by an enabling ecosystem is needed, where different sources of public and private capital are brought together in technology-specific financing blueprints. To do this effectively, mechanisms that activate collaboration among multiple stakeholders are necessary.
· Transformative business models are essential, where industry participants and capital providers work together to establish new contracts and ways of doing business to increase the probability of commercial success.
· Targeted public intervention is critical, focused on the design of incentive schemes rewarding early movers adopting innovative technological solutions and de-risking schemes to mitigate investment risks unique to these innovative solutions.
"The challenge ahead is significant, but not insurmountable," said Derek Baraldi, Head of Sustainable Finance and Investing, at the World Economic Forum. "If executed thoughtfully, the mobilization of finance to breakthrough technologies presents a tremendous investment opportunity. This study found that there is a real appetite from industry for thoughtful partnership and collaboration between private and public capital providers."
"Organisations have announced ambitious pledges to finance the transition to net-zero but the progress made to date is not enough," added Ted Moynihan, Managing Partner and Global Head of Industries, Oliver Wyman. "There is a huge gap in financing of early-stage decarbonization technologies, which will be absolutely critical to achieving our targets from 2030 to 2050. With more research breakthroughs coming, we are now in a vital moment to accelerate the mobilization of capital towards decarbonization technologies in hard-to-abate industries."
By proposing an initial set of financing approaches and de-risking solutions, the report seeks to initiate an important discussion on how to rapidly accelerate the deployment of capital towards breakthrough technologies.
The report launched at the Mission Possible Partnership event Supercharging Industrial Decarbonisation. It brought together public and private sectors from shipping, aviation, and steel. The Mission Possible Partnership will share learnings across these critical industrial sectors and present sector-specific blueprints for industrial decarbonisation.