Reforms Could Ensure Higher Growth Rates as Vietnam's Population Ages
Vietnam's economic growth could slow as its population ages, squeezing public finance and stressing the service delivery system, unless timely reforms are set in motion, a new World Bank report finds.
Vietnam is going through the demographic transition to an older society at an earlier stage of economic development and a lower level of per capita income than other countries who have experienced a similar shift, according to Vietnam: Adapting to an Aging Society, jointly produced by the World Bank and the Japan International Cooperation Agency (JICA). The prospect of "getting old before getting rich" means that Vietnam faces a set of important challenges whose solutions require making hard policy choices.
"Vietnam has been good at tapping into an abundant work force to drive economic growth over the past three decades," said Carolyn Turk, World Bank Country Director for Vietnam. "As Vietnam's population ages, it will be important to build the skills of the workforce to boost innovation and productivity in the economy, while ensuring that pension reforms begin now to sustain livelihoods for the elderly in the decades to come."
With falling birth rates and a rising life expectancy, Vietnam's elderly are expected to account for between 10% to just under 20% of its population by 2035. Vietnam's old age dependency ratio, the number of people over 65 divided by the number of those of working age, is estimated to double from 0.11 in 2019 to 0.22 in 2039.
The report finds that long-term growth over the period 2020–2050 will slow by 0.9 percentage points compared with the last 15 years as its population ages. At the same time, addressing the needs of an aging society is forecast to cost between 1.4% to 4.6% of GDP in additional expenditure. Expanding coverage and improving service quality will drive growth in fiscal costs.
The report offers recommendations on how Vietnam can manage the aging of its population effectively, based on lessons learned in other countries that have experienced a similar demographic transition including Japan, in particular. It suggests reforms to help improve labor force participation and productivity, increase the efficiency of public expenditures, and strengthen service delivery system. The report also recommends policy actions in four areas most affected by the aging trends: labor market, pension, health, and aging care.
"Since becoming a super-aged nation in 1960s, Japan has experienced various implications of aging, particularly those related to adjusting social protection programs and promoting community-based care," said Shimizu Akira, Chief Representative of JICA Vietnam Office. "There have been a lot of successes, and also many bitter experiences. We hope these shared lessons will be useful for Vietnam to not only cope with the demographic shift but also to benefit from it."
The report is a part of a JICA and World Bank joint program to assist Vietnamese policy-makers in preparing for an aging society.
Small Businesses Adapting to Rapidly Changing Economic Landscape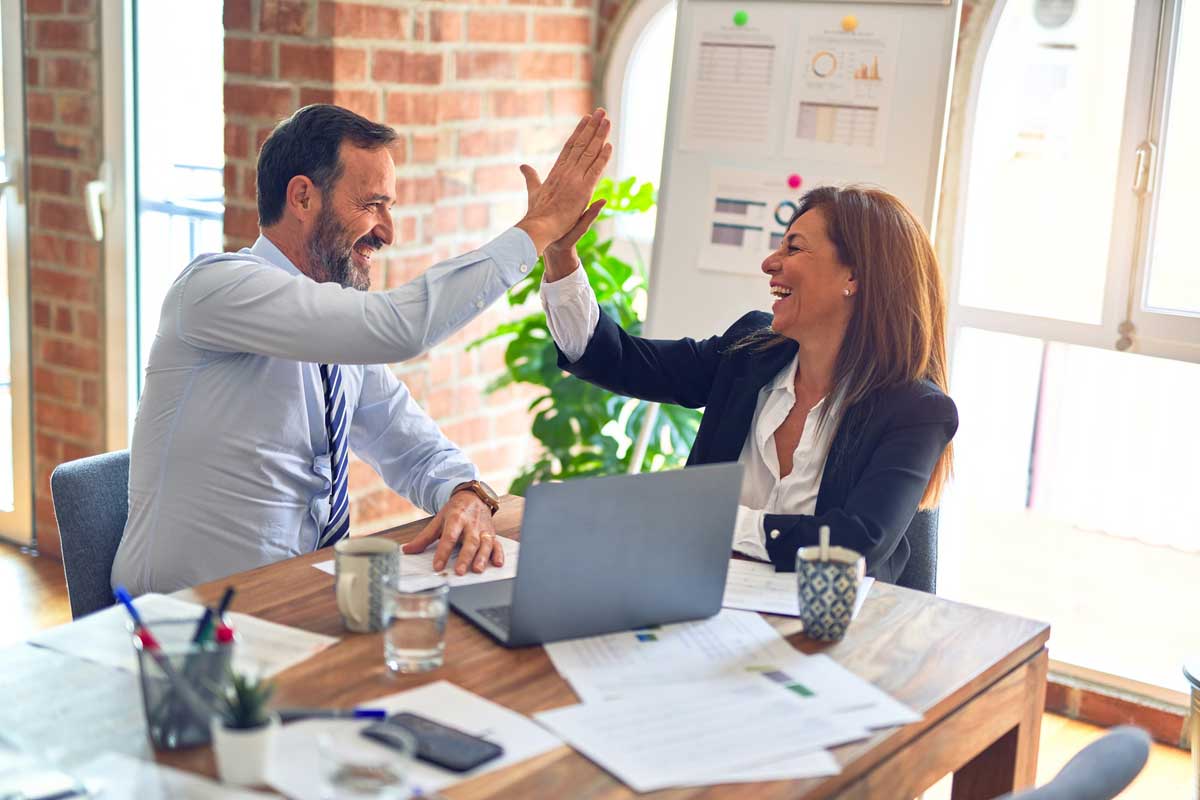 The World Economic Forum has long been at the forefront of recognizing the strategic importance of sustainable value creation objectives for business. While interest has mostly focused on how large corporations contribute to the global economy and sustainable development objectives, small and mid-sized enterprises (SMEs) are often overlooked as major drivers of economic activity, as well as social and environmental progress around the world.
A new report released today finds factors that previously disadvantaged SMEs can lead them to new opportunities. Nine case studies from multiple industries and regions highlight what SMEs can do to increase their future readiness.
Developed in collaboration with the National University of Singapore Business School, the University of Cambridge Judge Business School and Entrepreneurs' Organization, the report also finds that SMEs are lagging behind in terms of societal impact. Although there is a clear need to operate in line with sustainability goals, many SMEs have yet to include explicit strategies and performance measurement centred on societal impact.
The top challenges cited by SME executives include talent acquisition and retention (for 52.5% respondents), survival and expansion (43.8%), funding and access to capital (35.7%), non-supportive policy environment (21%), the difficulty of maintaining a strong culture and clear company purpose and value (20%).
SMEs can leverage their size, networks, people and the strengths of technology to support their goals of sustainable growth, positive societal impact and robust adaptive capacity. While it is essential for SMEs and the wider economy to increase their future readiness, they can thrive only insofar as the necessary supporting infrastructure and regulatory frameworks exist.
"We hope this will inspire and encourage SMEs and mid-sized companies to harness their potential in becoming a major driver of sustainable and inclusive economic growth and innovation by focusing on several core dimensions of future readiness," said Børge Brende, President, World Economic Forum.
"Through this report, the Forum aims to highlight the significant role SMEs can play not just locally but also globally. The New Champions Community is a step towards bringing these smaller companies into the forefront of global discourse around socioeconomic development and engaging them in a community of forward-thinking companies from across the world," said Stephan Mergenthaler, Head of Strategic Intelligence and Member of the Executive Committee, World Economic Forum.
The report aims to develop a deeper understanding of organizational capabilities and orientations needed for SMEs to successfully generate lasting financial growth, affect society and the environment positively, and develop high levels of resilience and agility.
It relies on robust research methods and combines rigorous primary and secondary research. The takeaways and conclusions presented in the research have been derived from an analysis of over 200 peer-reviewed articles and engagement of more than 300 CEOs and founders of SMEs through surveys and in-depth interviews.
France: Invest in skills, digitalisation and the green transition to strengthen the recovery
Swift and effective government support has helped France to rebound rapidly from its COVID19-induced recession. Using the country's announced Recovery and Investment Plans to invest in education, worker training, and the green and digital transitions should result in stronger and more resilient growth, according to a new OECD report.
The latest OECD Economic Survey of France says that while it is important not to prematurely withdraw support for households and firms, as the recovery gains traction support measures should increasingly be targeted at the most viable businesses and sectors and should favour investment. Professional training and support for workers transitioning to new jobs should be strengthened to ease labour market shortages and address the mismatch between skills and the needs of the business sector.
"France's response to the COVID-19 crisis has been swift and effective, enabling it to emerge from the health crisis with jobs and household incomes well protected and its economic capacity largely preserved," OECD Secretary-General Mathias Cormann said, launching the Survey alongside French Minister of Economy, Finance and Recovery Bruno Le Maire. "A rigorous implementation of the government's Recovery and Investment Plans will help to turn the rebound into lasting sustained growth, building a greener, more digital and more resilient economy."
After an 8.0% contraction in economic activity in 2020, the Survey projects a strong GDP rebound of 6.8% in 2021 and 4.2% in 2022 as domestic demand resumes. This follows a period of slower growth in France in the decade leading up to the COVID-19 crisis marked by weak gains in productivity and living standards. Low-skilled and young workers face difficulties in accessing the labour market and unequal opportunities have weakened inter-generational social mobility. The pandemic has also exposed a lag among small and medium-sized enterprises in adopting digital technologies.
These structural weaknesses can only be addressed through reforms, the Survey says. It calls for renewed efforts to boost skills to help sustain jobs and productivity growth. A combination of labour market, taxation and spending reforms could lead to a tangible increase in living standards in the years ahead, according to the Survey.
It is particularly important to use the recovery period to improve the fiscal framework and notably the effectiveness of public spending through reviews and better allocation of resources, the Survey says. France's public spending as a share of GDP is the highest of OECD countries, and the high level of social expenditures, notably on pensions, as well as looming pressure from an ageing population makes it vital to rebalance spending towards more investment. This would support growth and help to stabilise and then gradually lower the public debt-to-GDP ratio.
The government has already pursued important reforms to reduce labour market segmentation and strengthen active labour market policies. Ensuring broad access to retraining and enforcing high quality standards for lifelong training courses would boost employment opportunities.
France has made the transition towards a greener economy a pillar of its recovery plan, and it is vital that this leads to increased private investment in green infrastructure and technology. Greater incentives are needed to drive behavioural changes within businesses and households. To be fully effective, this should extend to all available policy instruments, including regulation and R&D as well as progressively aligning carbon prices across sectors, albeit alongside complementary measures. To avoid unfair impacts on people and sectors, it is essential to support vulnerable households and firms, through targeted measures, for example help-to-buy schemes for clean vehicles and equipment.
People are increasingly worried about inequalities but divided on how to address them
For a recovery from the COVID-19 crisis that is strong, sustainable but also fair, it will be key to tackle inequalities and promote equal opportunities. Yet while there is growing consensus that inequality is a problem, people are increasingly divided about its extent and what to do about it, according to a new OECD report.
Does Inequality Matter? says that most people are concerned about inequality. Four in five people in the OECD feel income disparities are too large in their country. People care about inequality of both outcomes and opportunities, as they perceive high income and earnings disparities as well as low social mobility. Moreover, concern over income and earnings disparities has risen in the last three decades, in line with the increase in income inequality.
People's perceptions are not disconnected from reality. Along the lines of observed trends in income inequality, people believed, on average, that top earners earned 5 times as much as bottom earners in the late 1980s/early 1990s, while this perceived top-to-bottom earnings ratio has increased to 8 today, after having reached a peak of 10 during the Great Recession. Tolerance for inequality has also increased, though by less. Today people believe, on average, that top earners should earn 4 times as much as the bottom earners, up from 3 times in the late 1980s.
More than 6 out of 10 OECD citizens believe their government should do more to reduce income differences between rich and poor with taxes and transfers. The more people are concerned about inequality and perceive low social mobility, the higher their demand for redistribution.
However, beliefs about effectiveness of policies and determinants of inequalities matter. People are less likely to demand more redistribution if they believe that benefits are mistargeted, and they are less in favour of progressive taxation if they believe that corruption is widespread among public officials, prompting the misuse and misallocation of public benefits.
Demand for more progressive taxation is also lower where people believe that disparities are justified by differences in personal effort, rather than to circumstances beyond people's control. For example, in 2018 in Poland 25% of people believe poverty is due to lack of effort rather than injustice or bad luck and 54% demand more progressive taxation, while in Germany that figure is 4% and 77%, respectively.
Yet, despite most people being concerned about inequality, they have strongly different beliefs about its extent and what to do about it. Within the average OECD country, one fourth of people thinks that more than 70% of the national income goes to the 10% richest households, contrary to another fourth who think that less than 30% goes to the richest households.
Furthermore, the large heterogeneity of people's views on inequalities has grown in the last three decades, even among people with similar socio-economic characteristics. There is evidence of growing polarization: in most OECD countries there is an increasing gap between those who believe inequality is high and those who believe it is low. More unequal countries have a more divided public opinion: in Chile and the United States – two among the most unequal OECD countries – the perceptions about the extent of the top richest 10% shares diverge the most.