The urgent need to restore Africa's degraded landscape
The first-ever stocktake of Africa's forests and landscapes, which was released on Wednesday finds slow progress in repairing Africa's degraded lands and urges ramped up efforts for climate action.
Launched during Africa Climate Week, and the UN Decade on Ecosystem Restoration, the Review of Forest and Landscape Restoration in Africa 2021, shows, that more needs to be done to tap the continent's opportunity to return land to sustainable production, protect biodiversity, and shield livelihoods in the battle against climate change.
"Despite our efforts, every year more forest disappears, costing the continent a three per cent loss of GDP", said Abebe Haile-Gabriel, Food and Agriculture Organization's (FAO) Assistant Director-General and Regional Representative for Africa.
The analysis has been published by FAO together with the African Union Development Agency-NEPAD.
A grim assessment
Up to 65 per cent of productive land is degraded, while desertification affects 45 per cent of Africa's land area, according to the review.
And while the overall trend is moving downward, net loss of forests is still increasing in Africa, with four million hectares of forest disappearing every year.
Moreover, Africa's drylands are increasingly more vulnerable to climate change and their restoration is a priority for adaptation and building resilient and sustainable food systems.
"Degraded forest landscapes intensify the effects of climate change and are a barrier to building resilient and prosperous communities when 60 percent of Africans depend on their land and their forests", said the FAO official.
Local engagement is key
Most of the projects assessed in the Review have a strong climate change dimension that not only aims to sequester carbon but also to create jobs and reduce the vulnerabilities of rural people to food insecurity.
The report identifies local ownership as being fundamental for success, while high-level political support and access to finance are also crucial.
"Extending well beyond tree-planting, forest and landscape restoration is an all-encompassing approach to returning trees and forests to landscapes where they have been lost and is of great benefit to sustainable food production, building resilience and disaster risk reduction", said Nora Berrahmouni, FAO Senior Forestry Officer covering Africa, and one of the review's lead authors.
Trials ahead
Difficulties with longer-term finance, land tenure and property rights are major challenges, according to the assessment.
Other roadblocks include insecurity and conflict, lack of technical capacity and restricted access due to poor infrastructure.
"African countries and their partners need to continue to scale-up their efforts in forest and landscape restoration as a viable solution to climate change and building forward better in response to COVID-19, while also protecting their natural capital", said Ms. Berrahmouni.
"It's a long-term process but it is a sustainable, forward-looking solution", she added.
New Project to Support the Emergence of a Digital Economy in Djibouti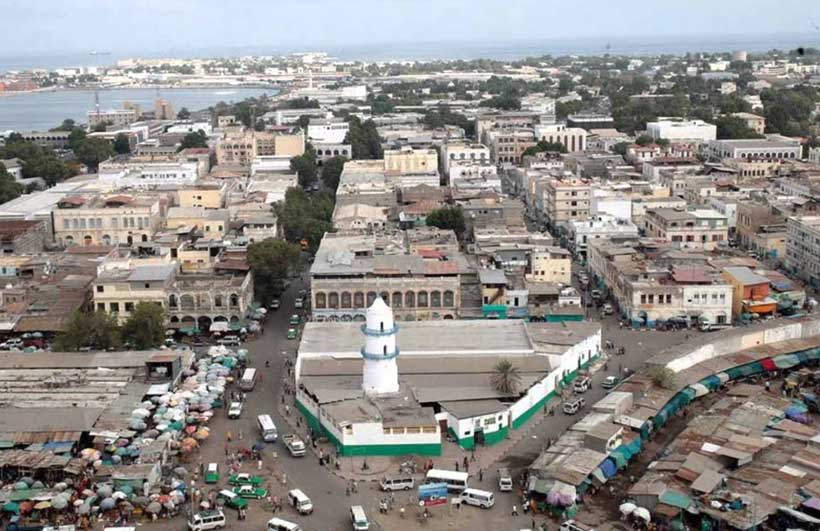 The World Bank today approved a US$10 million credit from the International Development Association (IDA), the World Bank's program for the poorest countries, in support of Djibouti's efforts to accelerate the digital transformation and build a more inclusive digital economy.
While Djibouti has made significant inroads in becoming a digital hub in regional connectivity and data markets, many Djiboutians do not fully benefit from the country's connectivity infrastructure. The new Digital Foundations Project aims to ensure that more citizens and businesses have access to quality and affordable internet by developing an enabling environment for the gradual introduction of competition and private-sector investment in information and communication technology (ICT), and by fostering the uptake of digital skills and services. The project is aligned with the new Country Partnership Framework and Djibouti's Vision 2035, which recognize the role of ICT in economic growth.
"Accelerating digital transformation in Djibouti is an urgent necessity for post-COVID-19 recovery," said Ilyas Moussa Dawaleh, Djibouti's Minister of Economy and Finance in charge of Industry. "Stimulating economic growth, innovation and job creation through technology is an opportunity that will benefit present and future generations."
The new financing will strengthen the capacity of the public sector, specifically the Ministry of Communication, with responsibility for Posts and Telecommunications, the Delegate Ministry in charge of Digital Economy and Innovation and the Multi-sectoral Regulatory Authority of Djibouti, to promote digital economy and market competition. It will provide support to micro, small and medium enterprises (MSMEs), while boosting Djibouti's resilience to external shocks, including disaster response and climate monitoring.
"COVID-19 has highlighted the importance of digital technologies," said Boubacar-Sid Barry, World Bank Resident Representative in Djibouti. "With this new project, the Bank supports Djibouti in its efforts to address vulnerabilities and create a favorable environment for the development of an inclusive and safe digital economy."
The project will also support the development of digital skills programs for entrepreneurs and the integration of basic digital skills into school and university curricula. It is anticipated that the project will benefit all segments of Djibouti's economy and society, including the public and private sectors, women, youth and underserved rural populations. Citizen engagement will be an essential component of the program.
According to Eric Dunand and Tim Kelly, co-Task Team Leaders, "The project will help Djibouti to harness its digital potential. A high-performing digital economy in Djibouti, based on a well-developed ICT sector, will have many benefits. Wider use of digital technologies will help the government improve service delivery, offer youth more job opportunities, and entrepreneurs, more business prospects in diversified economic sectors."
The World Bank's portfolio in Djibouti consists of 14 projects totaling US$258 million in financing from IDA. The portfolio is focused on education, health, social safety nets, energy, rural community development, urban poverty reduction, the modernization of public administration, governance, and private sector development with an emphasis on women and youth.
Violence in Cameroon, impacting over 700,000 children shut out of school
Over 700,000 children have been impacted by school closures due to often brutal violence in Cameroon, according to an analysis released by the UN humanitarian arm, OCHA, on Thursday.
Two out of three schools are closed in the North-West and South-West regions of the country. On 24 November, four children and one teacher were killed in an attack in Ekondo Titi, in the South-West.
Lockdown
A recent lockdown imposed by a non-State armed group, from 15 September to 2 October, limited access to basic services including health and education.
During the period, OCHA reported a series of attacks in the North-West.
Eight students were kidnapped, and a girl's fingers were chopped off after she tried to attend school. Five public school principals were also kidnapped, including one who was then killed.
All schools and community learning spaces were closed, except for some schools in a few urban areas which operated at less than 60 per cent capacity.
The lockdown and insecurity also forced UN agencies and aid organisations to temporarily suspend the delivery of aid. During that time, about 200,000 people did not receive food.
Multiple crisis
Nine out of ten regions of the country continue to be impacted by one of three humanitarian crises: the crisis in the North-West and South-West, conflict in the Far North, and a refugee crisis, with people fleeing the Central African Republic.
Because of these combined crises, over one million children need urgent education support.
To answer some of these needs, Education Cannot Wait (ECW), the UN global fund for education in emergencies and crises, is working closely with UN agencies, the Norwegian Refugee Council and other civil society partners.
ECW is contributing $25 million over three years and calling for other donors to fill the gap, which is estimated at $50 million.
When fully funded, the programme will provide approximately 250,000 children and adolescents with access to safe and protective learning environments in the most-affected areas.
Visit
Just this week, the Secretary-General of the Norwegian Refugee Council, Jan Egeland, and the Director of Education Cannot Wait, Yasmine Sherif, had a joint visit to the country.
In a statement, Ms. Sherif said the situation "is among the most complex humanitarian crises in the world today."
"Children and youth are having to flee their homes and schools, are threatened with violence and kidnapping, and being forced into early childhood marriage and recruited into armed groups," Ms. Sherif recalled.
Jan Egeland argued that "putting a schoolbag on your back shouldn't make you a target", but unfortunately children in Cameroon "risk their lives every day just showing up for school."
"Cameroon's education mega-emergency needs international attention, not deadly silence by the outside world," Mr. Egeland declared.
Uganda Economy to Rebound but Could Take Longer to Become a Lower-Middle-Income Country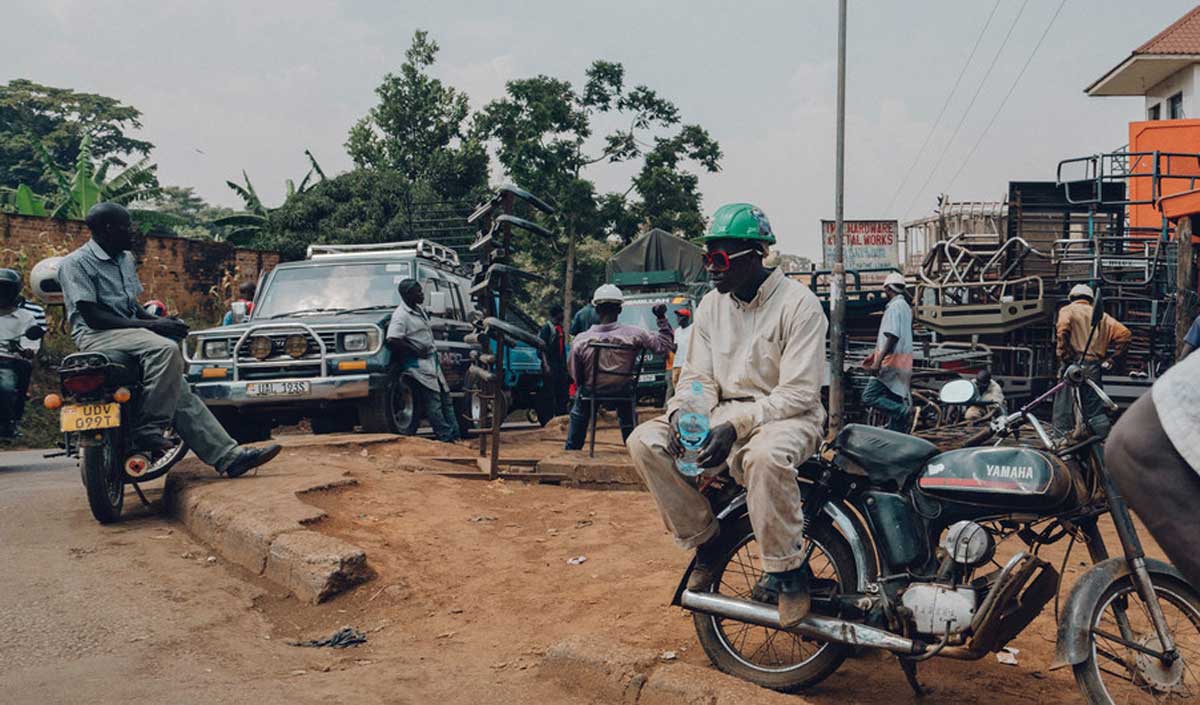 Uganda's growth is expected to be between 3.5% and 4.0% in Fiscal Year (FY) 22 and about 5.5% in FY23; both projections are about one percentage lower than the June 2021 forecast, according to the latest edition of the Uganda Economic Update (UEU). The economic recovery in FY21 tapered off in early FY22 mainly due to the more severe second COVID-19 wave in mid-2021 and the related lockdown measures.
The 18th UEU: Putting Women at the Center of Uganda's Economic Revival says that although growth rebounded since the start of the COVID-19 crisis – driven by a pick-up in private consumption and investment, and a recovery in exports – the country is still likely to face a stop-start recovery until there is wider coverage of the COVID-19 vaccine.
"To ensure an inclusive economic recovery, faster deployment and widespread coverage of the vaccine is critical," saidMukami Kariuki, World Bank Country Manager for Uganda. "It is encouraging to note that in January 2022, schools will be opened; and support to micro, small and medium enterprises has been prioritized to stimulate job creation. Staying the course will require sustained prudent and transparent fiscal and debt management."
The update notes that there has been a rise in poverty and household vulnerabilities, widening of inequalities, and a significant threat looms to human capital development, especially in the education sector where schools have been fully or partially closed for a large part of the last two years.
"Even with higher growth prospects, per capita GDP will remain well below the target of the Third National Development Plan, meaning Uganda will now take longer to become a lower-middle-income country," saidRichard Walker, Senior Economist, and co-author of the UEU. "Significant uncertainty remains on the evolution of COVID-19; weather shocks are a perennial threat; while lower revenues, spending pressures and adjustments to the government's debt profile could jeopardize Uganda's hard-earned macroeconomic stability."
On the upside, commodity prices have recovered, digital technologies and the digital economy continue to support new ways of operating and doing business, and the potential for Ugandan women to drive the recovery is enormous, but only if they have fair and equal opportunities to reach their full potential.
The UEU's special focus this year is on women's economic empowerment, which is essential to an integrated response to shorter-term recovery needs and longer-term actions that will address deeper gender inequalities and foster more inclusive and sustainable growth.
"Uganda's economic recovery will be faster, stronger, and more sustainable if it brings more women into the center of profitable economic activity," said Jennifer Solotaroff, Senior Social Development Specialist, and co-author of the UEU. "Not investing in women deprives households and the economy of the contributions they would make and slows its transition out of agriculture."
The update urges Uganda to keep girls in school; invest in interventions to ease women's unpaid care work responsibilities; create more time for women's wage employment or entrepreneurship; pass and enforce laws protecting gender-equal rights for heirs and descendants to inherit land and other family assets; improve financial literacy among women, increase women's access to formal financial services; meet women's demand for more credit by passing laws prohibiting gender discrimination in access to credit; and promote alternative methods to establish women's creditworthiness.
The benefits of investing in women's marketable job skills and growth-oriented entrepreneurship will accrue not only to women, but to their households and, by extension, the whole of Ugandan society.