CEOs to World Leaders: Now is the Time for Trade Reform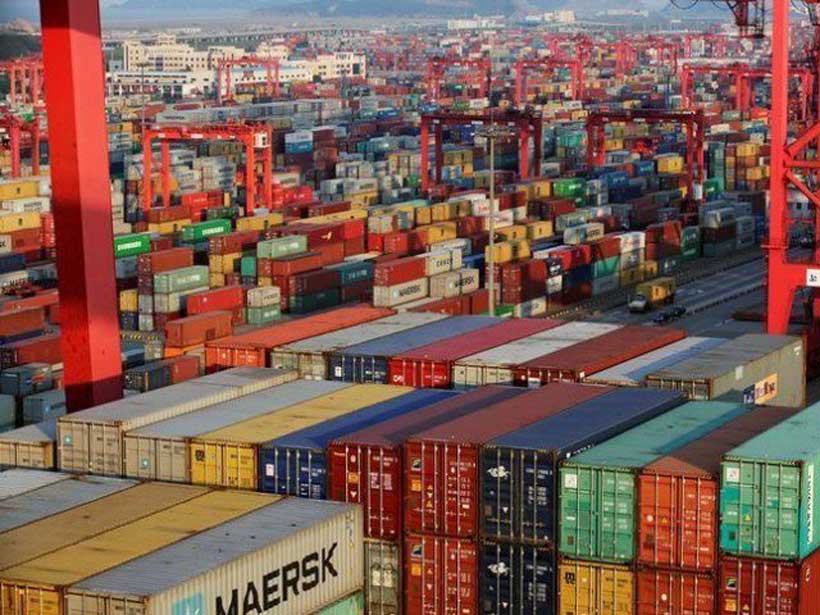 Nearly 30 CEOs and Chairpersons from some of the world's biggest companies called on governments to work through geopolitical tensions, re-engage on trade reform and refrain from protectionism.

This call to action comes at a time of significant geopolitical tensions and challenging economic dynamics. Uniquely, it brings together a diverse group of companies representing 17 countries across all five continents.
The signatories are from the following 12 sectors: retail, e-commerce, food and beverage, payments, financial sector, investors, telecommunications, chemicals, logistics, supply chain and transport, professional services, energy and commodities.
Convened by the World Economic Forum's Trade and Investment community, business leaders called for higher global ambition for trade cooperation, including at the upcoming WTO Ministerial Meeting.
"Business leaders are sending clear signals to policy makers that change is both necessary and achievable," said Borge Brende, President, World Economic Forum. "In this Trade for Tomorrow statement, leaders highlight the potential of trade and investment for recovery and development. They call for quick progress on health, digital, investment and environmental matters, and note that business can help with implementing reforms."
According to a recent Ipsos-World Economic Forum survey, 75% of the global public supports expanding trade, but only half said they thought globalization was good for their country, a drop of 10 percentage points since 2019. This ambiguity reveals belief in the potential of trade for improving lives but deep unease over its current directions.
The call to action also highlights a need for deeper dialogue on trade system governance and building a level playing field, as societies reflect on what they seek from trade.
The Forum's Future of Trade and Investment Platform brings together leaders from business, government and civil society to shape the future of trade and global economic interdependence. As a neutral space, it creates the opportunity for frank dialogue around some of the most challenging issues facing the system.
Ahead of the call to action, the community also released reports on Trade and Climate Action and Trade and Social Justice to guide leaders on crucial next steps to shape a more inclusive and sustainable future.
The full text of the Call to Action:

Trade for Tomorrow
A call to action to make trade work for all
We believe trade and investment support human development and that a global recovery can be built upon a trade recovery. Governments must creatively re-engage on trade reform and refrain from protectionism.
Trade and investment empower people to exchange goods and services, find rewarding employment, enjoy consumer benefits and grow successful businesses. Trade and investment must support development and inclusion.
Through jointly upholding environmental and social standards, trade cooperation should prevent a race to the bottom and avoid harmful distortions to markets for goods and services.
Trade cooperation can improve outcomes for underrepresented members of society, including women and minorities.
It should be complemented by broader policies that support equitable outcomes, domestically and internationally, recognizing that trade and investment shocks have significant effects on livelihoods.
This includes cooperation on tax and competition regulation as well as migration and labour conditions.

International public-private cooperation should foster a resilient, efficient and inclusive trading system, building stable and coherent processes, supported by robust aid-for-trade technical assistance and capacity-building.
We call upon leaders to, by the 12th WTO Ministerial Conference in December 2021:
1. Strengthen healthcare access by lowering tariff and administrative barriers to trade in inputs and final products, facilitating global manufacturing investment, improving supply chain transparency, removing export restraints, and discussing the relationship between intellectual property rights and access to lifesaving technologies;

2. Conclude a meaningful electronic commerce agreement that improves access and interoperability, enables safe and efficient digital trade and data flows, promotes openness and trust, and addresses market access issues. Also, abstain from customs duties on electronic transmissions;
3. Conclude a meaningful investment facilitation for development agreement that improves transparency and predictability, streamlines administrative procedures, reduces disputes and enhances sustainable investment;

4. Advance meaningful environmental agreements, delivering a robust agreement on fisheries subsidies and reducing siloes between trade, environment and development policymaking by aligning trade action with COP26 outcomes;
5. Effectively implement and monitor commitments, employing public-private cooperation. In so doing, pay special attention to the needs of women, MSMEs and developing countries and, where current commitments are insufficient, advance new agreements to broaden access to the benefits of trade

Further, we urge leaders to engage in open and ambitious dialogue on:

6. Trade system reforms, particularly with regards to the WTO dispute settlement mechanism, the role of the WTO in a diverse trade architecture and the functions of the secretariat;
7. Resolving level-playing-field concerns with respect to subsidies, state-owned enterprises, trade remedies, government procurement and domestic regulation across industrial, agriculture and service sectors.
Signatories
Krishan N. Balendra, Chairman, John Keells Holdings Plc
Ajay S. Banga, Executive Chairman, Mastercard
Ankiti Bose, Co-Founder and Chief Executive Officer, Zilingo Pte Ltd
Dolf van den Brink, Chief Executive Officer, HEINEKEN NV
Levent Cakiroglu, Chief Executive Officer, Koç Holding
Hussain Dawood, Group Chairman, Dawood Hercules Corporation
Börje Ekholm, President and Chief Executive Officer, Telefonaktiebolaget LM Ericsson
Øyvind Eriksen, President and Chief Executive Officer, Aker ASA
André Esteves, Senior Partner, Banco BTG Pactual SA
Jim Fitterling, Chairman and Chief Executive Officer, Dow
Fernando Galletti de Queiroz, Chief Executive Officer, Minerva Foods
Abdulrahman Al Hatmi, Group Chief Executive, Oman Global Logistics Group SAOC
Svein Tore Holsether, President and Chief Executive Officer, Yara International ASA
Al Kelly Jr, Chief Executive Officer and Chairman, Visa Inc.
Kutoane Obed Kutoane, Chief Executive Officer, Export Credit Insurance Corporation of South Africa SOC Ltd
Fred Lam, Chief Executive Officer, Airport Authority (Hong Kong)
Christian Lanng, Chief Executive Officer, Chairman and Co-Founder, Tradeshift
Matthew Layton, Global Managing Partner, Clifford Chance LLP
Geoff Martha, Chairman & CEO, Medtronic
John M. Neill, Chairman and Group Chief Executive, Unipart Group of Companies
John Pearson, Chief Executive Officer, DHL Express
Noel Quinn, Group Chief Executive, HSBC Holdings Plc
Marwan J. Al Sarkal, Executive Chairman, Shurooq
Aba Schubert, Chief Executive Officer, Dorae
Murat Seitnepesov, Managing Director, Integral Petroleum SA
Tarek Sultan Al Essa, Chief Executive Officer and Vice-Chairman of the Board, Agility, Kuwait
Michael Süss, Chairman, OC Oerlikon Management AG
Jean-Pascal Tricroire, Chairman and Chief Executive Officer, Schneider Electric
José Viñals, Group Chairman, Standard Chartered Bank
Jeremy Weir, Chairman and Chief Executive Officer, Trafigura Group Pte Ltd
Blue Economy Offers Opportunities for Sustainable Growth in Tunisia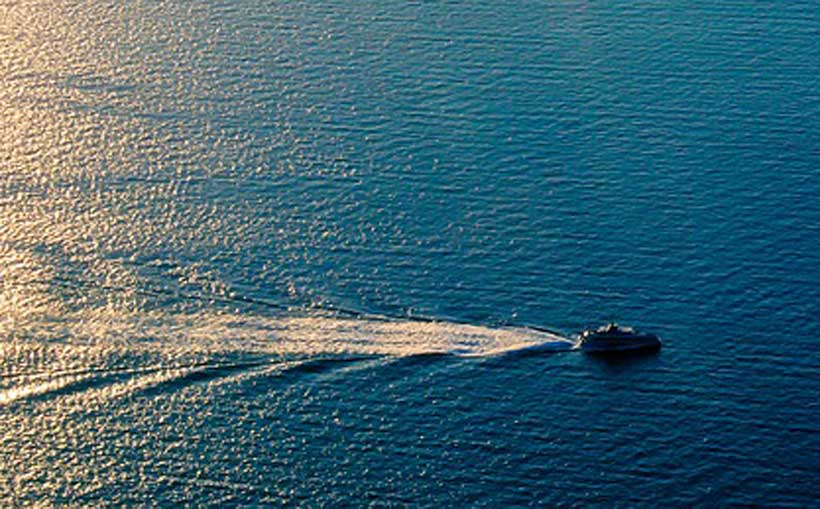 With support from the World Bank, in June 2022, Tunisia launched its first report on the status of the blue economy. The report, titled in French "L'économie bleue en Tunisie: Opportunité pour un développement intégré et durable de la mer et des zones côtières" (The Blue Economy in Tunisia: An Opportunity for Integrated and Sustainable Development of the Sea and Coastal Areas), recommends initial guidelines for a national strategy in this area. Spearheaded by the Ministry of the Environment and the Secretariat General for Maritime Affairs, the report is the product of extensive consultation with stakeholders in the blue economy, including the public and private sectors, researchers, and various civil society organizations.
Tunisia has more than 1,300 km of coastline. Its coastal areas are home to 7.6 million people (more than 66% of its population) who depend heavily on coastal and marine resources for their livelihoods. The report identifies avenues for sustainable development of the blue economy through tourism, fishing and aquaculture, maritime transport, ocean-based renewable energy, marine biotechnology, and other activities.
"The blue economy offers an opportunity for sustainable development and wealth creation for Tunisia through sustainable use of marine and coastal resources for economic growth, improved livelihoods and jobs, and healthy marine and coastal ecosystems," said Alexandre Arrobbio, World Bank Country Manager for Tunisia. "I welcome the Government's commitment to developing the blue economy in Tunisia as part of its next development plan," he added.
The report identifies three strategic objectives: (i) promotion of economic growth of maritime activities (ii) social inclusion and gender equality, and (iii) sustainability of natural resources and ecosystem services. To achieve these objectives, five areas of intervention are proposed: establishment of institutional governance; promotion of resources and financing mechanisms; support for job creation, poverty alleviation, the inclusion of vulnerable groups, and gender mainstreaming; development of knowledge of marine and coastal capital; and strengthening of resilience to climate change.
Following the publication of this report, the Tunisian Government and the World Bank will continue their cooperation for the development of the blue economy in Tunisia. The World Bank has mobilized the PROBLUE Trust Fund to undertake the second phase of technical assistance, supporting a roadmap for the development of the blue economy in Tunisia. In the second phase of assistance to Tunisia, the Bank will conduct analyses and offer advice on institutional policies and promotion of public and private investment, in addition to providing support for strategic and operational dialogue with relevant stakeholders.
Ray Dalio: Dollar-dominated global order is 'fading away'
With the dollar losing clout and the world dividing into competing currency and economic blocs, American investor Ray Dalio said it will be countries less vulnerable to global conflict like those in Southeast Asia that prosper in coming years.
Dalio, who founded the $150 billion U.S. hedge fund Bridgewater Associates, said that the current world order is changing in ways more similar to the time leading up to and during World War II than the post-war period. "We are seeing each country's populism and nationalism growing in preparation for greater conflicts," he said.
Dalio saw greater risk and consequences for a war today than during the Cold War, "because the Soviet Union was never a comparable power to the United States" economically. China has emerged as that economic rival, he said.
And then there is the matter of the dollar's declining clout. The era of a "dollar-dominated world order" and a globalized economy was "fading away," Dalio said. "We are now going to have the major powers and their allies form economic, currency, and military blocs."
In addition to the U.S., Europe and Japan – both mature economies home to key currencies – "have run up very large debts and have developed a dependence on their central banks to print money to buy the government debts," he said. The increase in debt monetization "will mean that holders of debt assets will get bad inflation-adjusted returns."
He instead recommended investing in countries that have sound finances, have no serious internal conflicts, are less vulnerable to international war, and are continuing to innovate.
His list included members of the Association of Southeast Asian Nations like Indonesia and Vietnam, as well as India and countries in the Saudi Arabia-led Gulf Cooperation Council.
"Those desiring globalization will now look beyond the United States, China and Europe," he said.
All-In on AI: How Smart Companies Win Big With Artificial Intelligence
Launching today, "All-In on AI" examines how extensive AI adoption offers a distinct competitive advantage to companies across a wide variety of industries. Widespread AI adoption is no longer merely the tech industry's prerogative; small to midsize companies and legacy businesses older than Silicon Valley can also benefit by integrating AI into their business strategies. "All-In on AI" delves into real examples of such companies that have transformed their business models, products, processes, strategies, cultures and more by fully embracing AI.
With less than 1% of large companies using AI extensively, the book uncovers and outlines the untapped potential of AI in a quickly accelerating digital world. It draws on the experience of its authors: Tom Davenport, a renowned author, academic, and specialist in business innovation, analytics, and artificial intelligence; and Nitin Mittal, the AI innovation award-winning leader of Deloitte's AI business, and principal, Deloitte Consulting LLP. By analyzing case studies and working with companies that have seen widespread AI integration transform their business, the authors thoroughly illustrate what it means to be "AI fueled," from strategic archetypes for adoption to the human side, technology and data, capabilities, and industry use cases.
"All-In on AI" focuses on the transformative capabilities of aggressive AI adoption, rather than the experiments and narrow deployments that characterize most companies' approaches. The "all in" approach to AI can help companies differentiate themselves from the competition. The book also calls for an assumption of augmentation, in which artificial intelligence and human capabilities can interact in business. It lays out what leaders will need to take into consideration when applying AI broadly across a company's enterprises.
"At Deloitte, we determined that AI would play a major role in our organization's future, and we have invested in embedding AI across our audit, tax, consulting and risk advisory businesses. Our commitment to becoming AI fueled means that our professionals and AI systems work closely and collaboratively, augmenting each other" said Jason Girzadas, Deloitte's managing principal of businesses, global and strategic services. "'All-in on AI' provides a roadmap for any business leader committed to transforming their business through the power of AI."
"All-In on AI" will help readers learn:
How companies with an "all-in" approach to artificial intelligence can transform their business models, operations and customer relationships and differentiate themselves from non-AI powered counterparts.
Why company leadership and culture are fundamental for a successful AI-powered transformation.
How AI can enable new business strategies, process designs and products/services for innovation and growth.• How case-study companies have sustainably achieved AI integration at a large scale.
How to develop ethical AI capabilities through transparency, fairness, reliability, privacy, safety, robustness and more.
Learn more about "All-In On AI" and purchase the book on the website.
About the authors
Tom Davenport is the president's distinguished professor of information technology and management at Babson College, a visiting professor at Oxford University's Saïd Business School, a fellow of the MIT Initiative on the digital economy, and a senior advisor to Deloitte's AI practice. He pioneered the concept of "competing on analytics" with his best-selling 2006 Harvard Business Review article (and his 2007 book by the same name). He has published over 20 books and over 300 articles for Harvard Business Review, MIT Sloan Management Review, and many other publications. He writes columns for Forbes, MIT Sloan Management Review, and the Wall Street Journal. He has been named one of the world's "Top 25 Consultants" by Consulting magazine, one of the top three business/technology analysts in the world by Optimize magazine, one of the 100 most influential people in the IT industry by Ziff-Davis magazines, and one of the world's top 50 business school professors by Fortune magazine. He's also been a LinkedIn Top Voice for both the education and tech sectors.
Nitin Mittal is a principal with Deloitte Consulting LLP. He currently serves as the U.S. artificial intelligence (AI) strategic growth offering leader. He is the 2019 recipient of the AI Innovator of the Year award at the AI Summit, New York. He specializes in advising clients to achieve competitive advantage through data and AI powered transformations that promote amplified intelligence and enable our clients to make strategic choices and transform ahead of disruption.
Throughout his career, Mittal has served as a trusted advisor on data, analytics and AI and has worked across a number of industry sectors. His primary focus has been working with life sciences and health care clients, implementing large scale data programs that promote organizational intelligence, and the use of advanced analytics and AI to drive insights and business strategy.