CEOs to World Leaders: Now is the Time for Trade Reform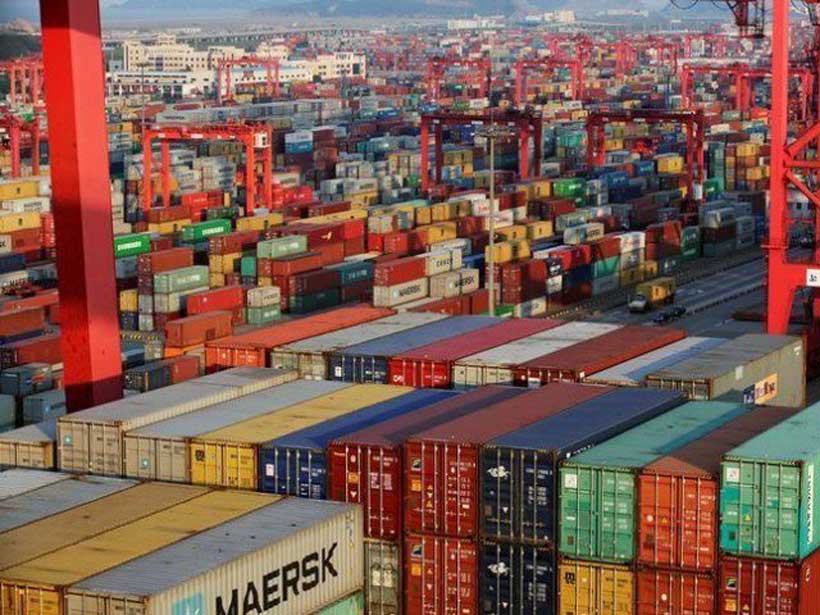 Nearly 30 CEOs and Chairpersons from some of the world's biggest companies called on governments to work through geopolitical tensions, re-engage on trade reform and refrain from protectionism.

This call to action comes at a time of significant geopolitical tensions and challenging economic dynamics. Uniquely, it brings together a diverse group of companies representing 17 countries across all five continents.
The signatories are from the following 12 sectors: retail, e-commerce, food and beverage, payments, financial sector, investors, telecommunications, chemicals, logistics, supply chain and transport, professional services, energy and commodities.
Convened by the World Economic Forum's Trade and Investment community, business leaders called for higher global ambition for trade cooperation, including at the upcoming WTO Ministerial Meeting.
"Business leaders are sending clear signals to policy makers that change is both necessary and achievable," said Borge Brende, President, World Economic Forum. "In this Trade for Tomorrow statement, leaders highlight the potential of trade and investment for recovery and development. They call for quick progress on health, digital, investment and environmental matters, and note that business can help with implementing reforms."
According to a recent Ipsos-World Economic Forum survey, 75% of the global public supports expanding trade, but only half said they thought globalization was good for their country, a drop of 10 percentage points since 2019. This ambiguity reveals belief in the potential of trade for improving lives but deep unease over its current directions.
The call to action also highlights a need for deeper dialogue on trade system governance and building a level playing field, as societies reflect on what they seek from trade.
The Forum's Future of Trade and Investment Platform brings together leaders from business, government and civil society to shape the future of trade and global economic interdependence. As a neutral space, it creates the opportunity for frank dialogue around some of the most challenging issues facing the system.
Ahead of the call to action, the community also released reports on Trade and Climate Action and Trade and Social Justice to guide leaders on crucial next steps to shape a more inclusive and sustainable future.
The full text of the Call to Action:

Trade for Tomorrow
A call to action to make trade work for all
We believe trade and investment support human development and that a global recovery can be built upon a trade recovery. Governments must creatively re-engage on trade reform and refrain from protectionism.
Trade and investment empower people to exchange goods and services, find rewarding employment, enjoy consumer benefits and grow successful businesses. Trade and investment must support development and inclusion.
Through jointly upholding environmental and social standards, trade cooperation should prevent a race to the bottom and avoid harmful distortions to markets for goods and services.
Trade cooperation can improve outcomes for underrepresented members of society, including women and minorities.
It should be complemented by broader policies that support equitable outcomes, domestically and internationally, recognizing that trade and investment shocks have significant effects on livelihoods.
This includes cooperation on tax and competition regulation as well as migration and labour conditions.

International public-private cooperation should foster a resilient, efficient and inclusive trading system, building stable and coherent processes, supported by robust aid-for-trade technical assistance and capacity-building.
We call upon leaders to, by the 12th WTO Ministerial Conference in December 2021:
1. Strengthen healthcare access by lowering tariff and administrative barriers to trade in inputs and final products, facilitating global manufacturing investment, improving supply chain transparency, removing export restraints, and discussing the relationship between intellectual property rights and access to lifesaving technologies;

2. Conclude a meaningful electronic commerce agreement that improves access and interoperability, enables safe and efficient digital trade and data flows, promotes openness and trust, and addresses market access issues. Also, abstain from customs duties on electronic transmissions;
3. Conclude a meaningful investment facilitation for development agreement that improves transparency and predictability, streamlines administrative procedures, reduces disputes and enhances sustainable investment;

4. Advance meaningful environmental agreements, delivering a robust agreement on fisheries subsidies and reducing siloes between trade, environment and development policymaking by aligning trade action with COP26 outcomes;
5. Effectively implement and monitor commitments, employing public-private cooperation. In so doing, pay special attention to the needs of women, MSMEs and developing countries and, where current commitments are insufficient, advance new agreements to broaden access to the benefits of trade

Further, we urge leaders to engage in open and ambitious dialogue on:

6. Trade system reforms, particularly with regards to the WTO dispute settlement mechanism, the role of the WTO in a diverse trade architecture and the functions of the secretariat;
7. Resolving level-playing-field concerns with respect to subsidies, state-owned enterprises, trade remedies, government procurement and domestic regulation across industrial, agriculture and service sectors.
Signatories
Krishan N. Balendra, Chairman, John Keells Holdings Plc
Ajay S. Banga, Executive Chairman, Mastercard
Ankiti Bose, Co-Founder and Chief Executive Officer, Zilingo Pte Ltd
Dolf van den Brink, Chief Executive Officer, HEINEKEN NV
Levent Cakiroglu, Chief Executive Officer, Koç Holding
Hussain Dawood, Group Chairman, Dawood Hercules Corporation
Börje Ekholm, President and Chief Executive Officer, Telefonaktiebolaget LM Ericsson
Øyvind Eriksen, President and Chief Executive Officer, Aker ASA
André Esteves, Senior Partner, Banco BTG Pactual SA
Jim Fitterling, Chairman and Chief Executive Officer, Dow
Fernando Galletti de Queiroz, Chief Executive Officer, Minerva Foods
Abdulrahman Al Hatmi, Group Chief Executive, Oman Global Logistics Group SAOC
Svein Tore Holsether, President and Chief Executive Officer, Yara International ASA
Al Kelly Jr, Chief Executive Officer and Chairman, Visa Inc.
Kutoane Obed Kutoane, Chief Executive Officer, Export Credit Insurance Corporation of South Africa SOC Ltd
Fred Lam, Chief Executive Officer, Airport Authority (Hong Kong)
Christian Lanng, Chief Executive Officer, Chairman and Co-Founder, Tradeshift
Matthew Layton, Global Managing Partner, Clifford Chance LLP
Geoff Martha, Chairman & CEO, Medtronic
John M. Neill, Chairman and Group Chief Executive, Unipart Group of Companies
John Pearson, Chief Executive Officer, DHL Express
Noel Quinn, Group Chief Executive, HSBC Holdings Plc
Marwan J. Al Sarkal, Executive Chairman, Shurooq
Aba Schubert, Chief Executive Officer, Dorae
Murat Seitnepesov, Managing Director, Integral Petroleum SA
Tarek Sultan Al Essa, Chief Executive Officer and Vice-Chairman of the Board, Agility, Kuwait
Michael Süss, Chairman, OC Oerlikon Management AG
Jean-Pascal Tricroire, Chairman and Chief Executive Officer, Schneider Electric
José Viñals, Group Chairman, Standard Chartered Bank
Jeremy Weir, Chairman and Chief Executive Officer, Trafigura Group Pte Ltd
Why Traders Should Never Miss Forex Trading Investment Opportunities
Trading forex is a great opportunity to make money if you know how to do it right. Some of the top forex traders are often asked about tactics and tricks they use that have helped them to make great profits. Investment opportunities can be fully used only when you know how to turn such opportunities into profit.
What does it take to turn investment opportunities into trading profits? Here are some things which you can do to make a difference and have helped several people in making profits in the long run.
A Strong Trading Plan:
Ask any successful trader and you will be told that a trading plan is of utmost importance. One needs to plan quite systematically before trading or when one starts trading. This trading plan usually has a strategy which is followed with great caution. This trading strategy should also be tested, and adjustments made accordingly. If everything goes well, the strategy can be repeated whenever any opportunity comes along.
Managing Risk:
Capital management is an essential part of forex trading success. If any trader doesn't know how to manage risks, the trader will not be able to make it long. No matter how lucrative the investment opportunities seem to be, a trader should not trade money which the person cannot afford to lose. It is extremely important to ensure that the risks are sensible because that will keep him going.
The Importance of Being a patient Trader:
If you wish to earn in the long run, you need to be patient. It does take time to develop any currency trading plan. It also takes time to develop different skills. Thus, any trader needs to wait for the right opportunities. If a trader hurries or rushes, the decision can be wrong which will affect trading.
The Mind has to be Clear:
Experts reveal that success and failure often depend on the mindset of the individual. If the trading psychology of the trader is not as it should be, profitability will become a distant dream. However, the sad part is that most traders do not consider this as a fundamental truth. There are many expert traders who do meditation or yoga so that they ensure that they have a healthy mind.
Disciplined Actions:
To be successful in any sphere of life, one needs to be disciplined and exercise caution. For a successful trading career, a trader should be consistent and should be learning regularly so that mistakes can be avoided. If a trader lacks discipline, it may lead to trading errors which will result in losses in the future.
Trading Journal Can Help:
There are many experts who suggest the use of trading journals. Such smart traders work as record keepers which helps them in future. For example, when they win a trade, they have everything recorded in the journal. Thus, they are aware how they are winning and why they are winning. Thus, this way they are aware of the strategies that can help them in winning trades and the strategies which can cause them losses.
If any trader can take note of all details such as different conditions for entry and exit, it helps in trades and targets.
Overtrading Can be Risky
At times traders are tempted to overtrade with the hope of making more profits. However, experts believe that overtrading should be avoided because it leads to trading mistakes and errors. Thus, traders need to ensure that they are patient and do not do things that will make it risky.
Thus, investment decisions should be made wisely and cautiously.
Mongolia Shows Improvement in Management of Public Finances
Mongolia's management of public finances has improved, but further reforms are needed in some areas to achieve international best practice standards, a recent
World Bank assessment finds.
The recently completed Public Expenditure and Financial Accountability (PEFA)report, which assessed the performance of Mongolia's public financial management system against international benchmarks, concluded that Mongolia scored well in relation to access to public information, the budget preparation process, financial data integrity, and external audit. In the application of international accounting standards, fiscal risk management, medium-term budgeting, and the use of performance evaluation to enhance government service delivery, further reforms are needed to enhance fiscal discipline, ensure resources are allocated as intended, and improve service delivery, the report found.
"Public Expenditure and Financial Accountability assessment provides an excellent foundation for Mongolia to measure its progress in driving improvement in its public financial management," said Andrei Mikhnev, World Bank Country Manager for Mongolia. "The current report will also be used to assess the success of our current programs for supporting effective governance in Mongolia and in designing future programs."
"The European Union and Mongolia have a long-term and broad partnership. The report demonstrates Mongolia's willingness to further improve the management of its public finances," said Ambassador-designate Axelle Nicaise, Head of Delegation of the European Union to Mongolia. "The EU will continue to assist Mongolia in its public financial management reform agenda, also with our budget support program".
Mongolia has gradually undertaken reforms to strengthen fiscal discipline and the public financial management system, the report notes. The first phase of reforms between 2003 and 2008 established the basic elements of the system, including strengthening internal controls, cash management, and accounting and reporting. The second phase of reforms between 2008 and 2011 included improvements in fiscal policy, budget planning, and decentralization of roles and resources to subnational governments. More recently, Mongolia has been pursuing a number of initiatives to improve macro-fiscal management and government service delivery.
The report assesses reform progress over the last 5 years. Of the 31 indicators in the assessment framework, 12 indicators show improvement, 13 indicators are unchanged, and three have deteriorated.
The greatest gains since a 2015 assessment were in the areas of budget credibility, the predictability and control of budget execution, revenue administration processes, budget release processes, cash and debt recording, and payroll controls. Comprehensiveness and transparency, policy-based budgeting, accounting and reporting, and external scrutiny and audit were elements of public financial management that remained relatively consistent over time.
"The World Bank congratulates the institutions involved in the progress made to enhance public finance governance." said Alma Kanani, World Bank Governance Practice Manager for East Asia and the Pacific. "It is very good to see that the government's continuous commitment to reforms is producing results."
The assessment was made possible with financing from the EU-funded Strengthening Governance in Mongolia Project. The publication of the report coincides with a planned review and update of the public financial management reform strategy and action plan, and the assessment will provide an important input to the design of future reforms to further strengthen fiscal governance and public financial management.
7 Business Lessons We Learned in 2021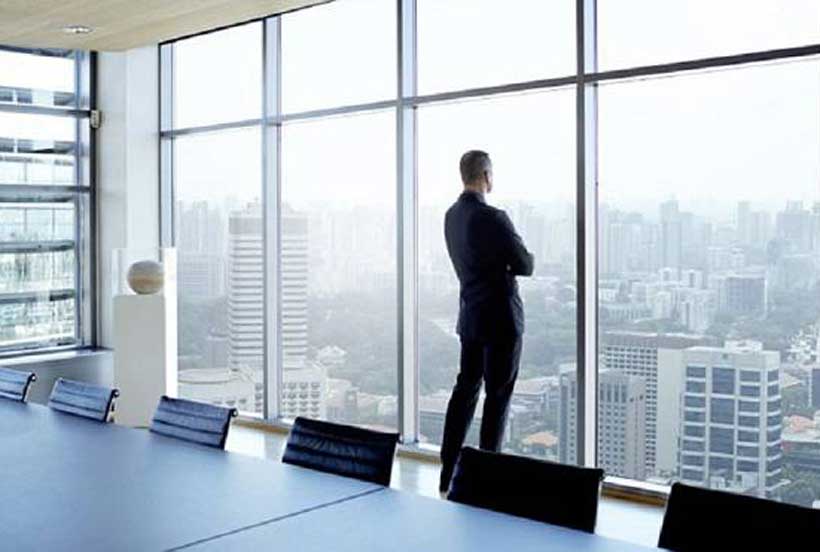 2020 was a year unlike any other. It saw the advent of the coronavirus pandemic that affected every nation on earth and plummeted the international economy. Several businesses crashed and had to depend on bailouts and loans. A lot of people lost their jobs, and countries went into recession.
Despite all that, company owners and entrepreneurs learned a lot of business lessons. The future of work changed permanently. Business practices and small business financing in the future will never be the same.
1. Remote work is the future
The pandemic brought out the usefulness, ease, and convenience of remote work. Several companies and government organizations embraced remote work, and it is fast becoming a norm. Even when lockdowns eased and the effects of the pandemic lessened, remote work was still a thing for several companies. Square, Twitter, and other companies have fully adopted remote work. Most workers mentioned that they preferred remote work compared to having come into physical offices. Hybrid models that combined both remote and physical work also emerged.
As a company owner, this means that you can hire people from anywhere around the world for your business. You can hire people from third-world countries and still get premium service and the best of talents. This might cost you less than what you will spend for onsite physical hires. You'll also save money on office space andsmall business financing. Your staff will save money on commute time and transport expenses. You only need to find the right tech tools like Slack, Calendly, and more.
2. Work meetings do not have to be physical
The pandemic massively boosted the popularity of online meetings. Zoom, Google Meet, Cisco Webex, Microsoft Teams, Skype, and other platforms became the official meeting channel of several companies, with Zoom being the biggest gainer.
"Mute your mic," "Turn off your camera," "Your mic is muted," and other phrases became very popular. But once people got the hang of things, these meetings worked. Gone are the days of jumping on late-night flights and battling jet lag to attend business meetings across continents. Remote meetings work just fine.
With online meetings, you can better utilize your small business loans on other critical aspects of your business.
3. Diversify where possible
Several businesses suffered during the pandemic. The companies that were able to withstand the effects most were those that diversified. If diversification does not cause a strain on your resources or a loss of focus, go for it.
Before obtaining financial support for your small business, think of means by which you can perfectly utilize the money to expand your operation and diversify as needed.
4. Have business reserves and savings
A lot of businesses were forced to turn to their cash reserves after sales got hit by the pandemic. All ventures, from one-person businesses to giant corporations, were not spared. Companies had to be bailed out by the government and others had to apply for small business financing loans. The aviation, hospitality, and transportation sectors were the worst hit of all. Lots of workers were laid off, with companies losing talented staff that they had spent resources hiring, training, and onboarding.
Companiess now realize the extreme importance of having cash reserves and emergency backup savings.
5. Have a disaster relief plan in place
The fastest companies to recover from the effects of the pandemic were those that had a disaster relief plan in place. These companies were better equipped to deal with the disastrous effects of the pandemic.
6. Virtual workspaces will become a thing
Tech companies are now developing technology for virtual workspaces. These workspaces will include hardware and software that will foster closer connectivity among employees in remote locations. 5G, virtual reality headsets, AI-powered assistants, IoT, and other emerging technology will make this a reality.
During the pandemic, companies like Duolingo held virtual office hangouts, cooking classes, movie nights, and more extracurricular activities using virtual technology.
7. Future businesses should have an agile culture
2020 taught us that work should have an agile, flexible culture, and they must be willing to adapt to changes as fast as possible. Companies with an agile culture were the fastest to adapt to the pandemic. Flexibility allows an organization to be better prepared for crises and unexpected circumstances.