Food waste: a global problem that undermines healthy diets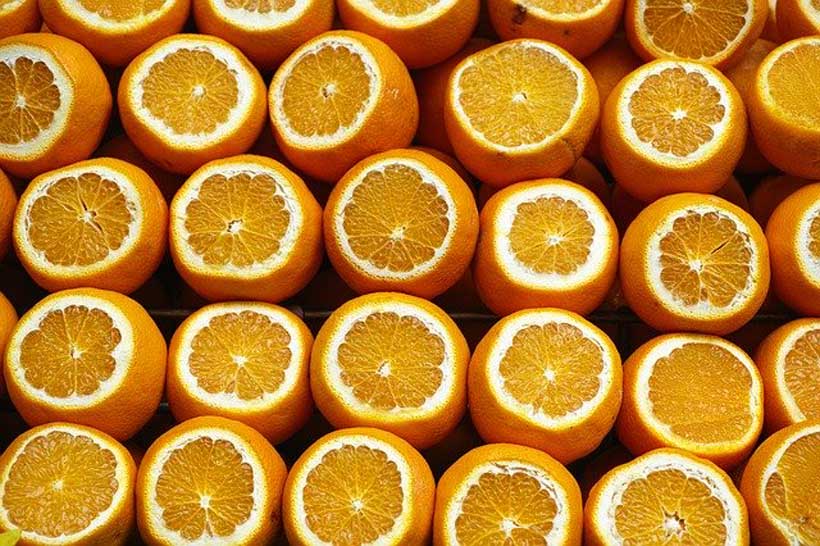 A lack of food, hunger and malnutrition affect every country in the world, the UN said on Tuesday, in an urgent appeal for action to reduce the amount of food that's wasted.
The call comes as the Food and Agriculture Organization (FAO) said that 17 per cent of all food available to consumers in 2019, ended up being thrown away.
An additional 132 million people face food and nutrition insecurity today because of the COVID-19 pandemic, FAO said, ahead of the International Day of Awareness of Food Loss and Waste, on Wednesday 29 September.
Global problem
The problem of food waste is a global one and not limited to wealthy nations alone, said Nancy Aburto, Deputy Director of FAO's Food and Nutrition Division Economic and Social Development Stream, speaking at a press conference in Geneva.
"Food insecurity, hunger and malnutrition are impacting every country in the world and no country is unaffected; 811 million people suffer hunger, two billion suffer micronutrient deficiencies – that's vitamin and mineral deficiencies – and millions of children suffer stunting and wasting, deadly forms of under-nutrition."
The FAO official warned that the high cost of "healthy" diets, meant that they were now "out of reach" of every region in the world, including Europe.
She also said that more countries needed to embrace innovation to reduce waste, such as new packaging that can prolong the shelf-life of many foods, while smartphone apps can bring consumers closer to producers, reducing the time between harvest and plate.
Repercussions of food waste
Reducing food loss and waste would improve agri-food systems and help towards achieving food security, food safety and food quality, all while delivering on nutritional outcomes.
According to FAO, it would also contribute "significantly to the reduction of greenhouse gas emissions, as well as pressure on land and water resources".
With less than nine years left to reach Sustainable Development Goal (SDG) 12 on ensuring sustainable consumption, and target 12.3 to halve per capita global food waste at the retail and consumer levels, there is an urgent need to accelerate action, up to the 2030 deadline.
However, this requires national and local authorities along with businesses and individuals to prioritize actions in this direction and contribute to restoring and improving agri-food systems.
Fruit and veg
And with just three months to go, during this International Year of Fruits and Vegetables, FAO has reminded that produce provides human nutrition and food security while working to achieve the SDGs.
"In the current health crisis we are facing around the world, promoting healthy diets to strengthen our immune systems is especially appropriate", FAO chief QU Dongyu said, kicking off the year last December.
He also noted that food loss and waste in the fruits and vegetables
sector remain a problem with considerable consequences, pointing out that "innovative technologies and approaches are of critical importance", as they can help maintain safety and quality, "increasing the shelf life of fresh produce items and preserving their high nutritional value".
WHO urges caution over travel bans linked to new COVID-19 variant
The UN health agency has urged all countries to adopt a risk-based and scientific approach to travel bans linked to a new COVID-19 variant identified in South Africa and Botswana.
The development on Friday came as a World Health Organization (WHO) panel prepared to meet to assess the potential impact of a new coronavirus variant identified as B 1.1.529.
According to WHO's COVID-19 technical lead, Dr. Maria Van Kerkhove the information is still limited.
"There are fewer than 100 whole genome sequences that are available, we don't know very much about this yet. What we do know is that this variant has a large number of mutations, and the concern is that when you have so many mutations it can have an impact on how the virus behaves", she said during a Q&A on Twitter.
Dr. Van Kerkhove explained that researchers are currently trying to determine where the mutations are and what they potentially mean for diagnostics, therapeutics, and vaccines.
"It will take a few weeks for us to understand what impact this variant has, there's a lot of work that is underway. It's a variant that's under monitoring. The (WHO) technical advisory group will discuss if it will become a variant of interest or a variant of concern and if that's the case, we will give it a Greek name, but it is something to watch", she added.
'Do not discriminate'
The expert thanked researchers from South Africa and Botswana for openly sharing information to the UN health agency.
"Everyone out there: do not discriminate against countries that share their findings openly", she urged, as countries such as Britain, France and Israel have moved to cancel direct flights from South Africa and surrounding nations.
According to South African health authorities so far fewer than 100 cases of the new variant have been confirmed, largely among young people who have the lowest vaccination rate in the country.
"Countries can do a lot already in terms of surveillance and sequencing and work together with the affected countries or globally and scientifically to fight this variant and understand more about it so that we know how to go about…so at this point implementing travel measures is being cautioned against", WHO spokesperson Christian Lindmeier told journalists in Geneva.
Protect yourself and others
The WHO officials reminded previous advice: people can do a lot to protect themselves from COVID, including by continuing to wear masks and avoiding crowds.
"Everybody that's out there needs to understand that the more this virus circulates the more opportunities the virus has to change, the more mutations we will see", said Dr. Van Kerkhove.
"Get vaccinated when you can, make sure you receive the full course of your doses and make sure you take steps to reduce your exposure and prevent yourself from passing that virus to someone else", she added.
Tobacco use continues to fall, but still 'long way to go'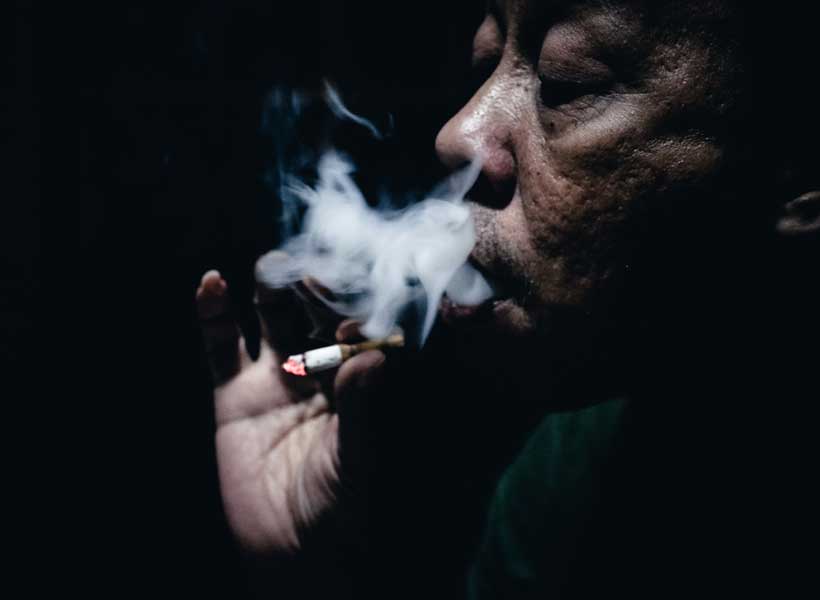 The number of tobacco users continues to decrease globally, going from 1.32 billion in 2015 to 1.30 billion last year, the World Health Organization (WHO) said onTuesday.
And according to the fourth WHO global tobacco trends report, that number is expected to continue to drop to 1.27 billion by 2025.  
Sixty countries are now on track to achieving the voluntary global target of a 30% per cent reduction by 2025, an increase from two years ago, when only 32 countries were on course.
Encouraging news
For WHO Director-General Tedros Ghebreyesus, the numbers are very encouraging, but more work must be done. 
"We still have a long way to go, and tobacco companies will continue to use every trick in the book to defend the gigantic profits they make from peddling their deadly wares", Tedros said.
According to WHO, recent evidence shows that the tobacco industry used the COVID-19 pandemic to build influence with Governments in 80 States.
The report urges Member States to accelerate implementation of the measures outlined in the WHO Framework Convention on Tobacco Control (WHO FCTC).
Ruediger Krech, Director of WHO Department of Health Promotion, attributed some of the progress to measures aligned with the WHO FCTC, while maintaining that success is "fragile."
"It is clear that tobacco control is effective, and we have a moral obligation to our people to move aggressively in order to achieve the Sustainable Development Goals (SDG) link", he said.
Good investment
A newly released WHO Global Investment Case for Tobacco Cessation, also makes the case for investing in cessation interventions.
According to the report, contributing US$ 1.68 per capita each year to national toll-free quit lines, SMS-based support, and other interventions could help 152 million tobacco users successfully quit by 2030.
The report and the investment case were released right after the ninth session of the Conference of the Parties to the Protocol to Eliminate Illicit Trade in Tobacco Products.Protocol to Eliminate Illicit Trade in Tobacco Products.
Key findings
Last year, 22.3% per cent of the global population used tobacco, 36.7 per cent of all men and 7.8 per cent of the world's women.
Approximately 38 million children between the ages of 13 and 15 currently use tobacco, 13 million girls and 25 million boys.  While it is illegal for minors to purchase it, the goal is to achieve zero child tobacco users.
On average, upper middle-income countries are making the slowest progress, but with data quality low or insufficient in 29 countries, more monitoring is needed to assess a trend.
Regions
Of all WHO regions, the steepest decline is in the Americas, where the average user rate dropped from 21 per cent in 2010 to 16 per cent last year.
In Africa, the rate fell from 15 per cent to 10 per cent and the continent continues to have the lowest numbers.
In Europe, 18% per cent of women still use tobacco, substantially more than in any other WHO region, while all others are on track to reduce women's usage rates by at least 30% per cent by 2025.
Although South-East Asia has the highest rates, with around 432 million users or 29 per cent of its population, it is also the region in which the numbers are declining fastest.
Finally, the Western Pacific is projected to become the region with the highest use among men, with indications showing that more than 45% per cent will still be using tobacco in 2025.
According to WHO, this product kills more than 8 eight million people each year, over 7 seven million of whom die as a direct result of smoking tobacco while around 1.2 million others from second-hand smoke.
Europe hits highest weekly COVID-19 cases since pandemic began
Almost two million cases of COVID-19 were reported in Europe last week, the most in a single week in that region since the pandemic started, according to the World Health Organization (WHO).
Almost 27 thousand deaths were reported in the continent last week, more than half of all COVID-19 deaths globally. 
Speaking to journalists in Geneva, WHO Director-General Tedros Ghebreyesus explained that the virus is not only surging in countries with lower vaccination rates in Eastern Europe, but also in nations with some of the world's highest vaccination rates in Western Europe. 
"It's another reminder, as we have said again and again, that vaccines do not replace the need for other precautions", Tedros said. "Vaccines reduce the risk of hospitalization, severe disease and death, but they do not fully prevent transmission".
A 'must-stop' scandal
WHO continues to recommend the proportionate use of testing, masks, physical distancing, improved ventilation, and other measures.
"With the right mix of measures, it's possible for countries to find the balance between keeping transmission down and keeping their societies and economies open", Tedros assured. "No country can simply vaccinate its way out of the pandemic".
According to the WHO chief, "it makes no sense" to give boosters to healthy adults, or to vaccinate children, when health workers, older people and other high-risk groups around the world are still waiting for their first dose.
Every day, there are six times more boosters administered globally than primary doses in low-income countries, which Tedros described as "a scandal that must stop now".
COVAX
The WHO chief also provided an update on COVAX, the UN-led worldwide initiative aimed at equitable access to vaccines.
The tool has now shipped almost 500 million vaccines to 144 countries and territories. And with exception of Eritrea and the Democratic People's Republic of Korea, all States have begun vaccinating.
"The vast majority of countries are ready to get doses into arms, but they need the doses", Tedros said.  
To reach the target of vaccinating 40 per cent of every country's population by the end of this year, 550 million doses more are needed – about 10 days' worth of production.  Is this correct Alex?
Measles
The pandemic has had effects on other vaccination campaigns, explained Tedros.
A report by WHO and the US Centers for Disease Control and Prevention, released this week, shows that more than 22 million infants missed their first dose of measles vaccine last year – three million more than in 2019 – marking the largest increase in two decades.  
A total of 24 measles vaccination campaigns in 23 countries were postponed because of the pandemic, leaving more than 93 million people at risk.
Compared with 2019, however, reported cases decreased by more than 80 per cent. 
"But this decrease is cause for concern, not celebration", said Tedros, explaining that measures to prevent the spread of COVID-19 may have contributed, noting that lab specimens sent for testing were the lowest in a decade. 
"The drop in vaccination, combined with weak monitoring, testing and reporting, create the ideal conditions for explosive outbreaks of measles", he said.
Diabetes
On Sunday, World Diabetes Day will mark the 100th anniversary of insulin, which has made a deadly disease manageable for nine million people with type 1 diabetes.
For more than 60 million people living with type 2 diabetes, insulin is essential in reducing the risk of kidney failure, blindness and limb amputation. 
"The scientists who first discovered insulin a century ago refused to profit from their discovery and sold the patent for just one dollar", recalled Tedros. "Unfortunately, that gesture of solidarity has been overtaken by a multi-billion-dollar business that has created vast access gaps".
One in every two people who need insulin for type 2 diabetes does not get it.