Lithuania strong on renewables and recycling – must do better on transport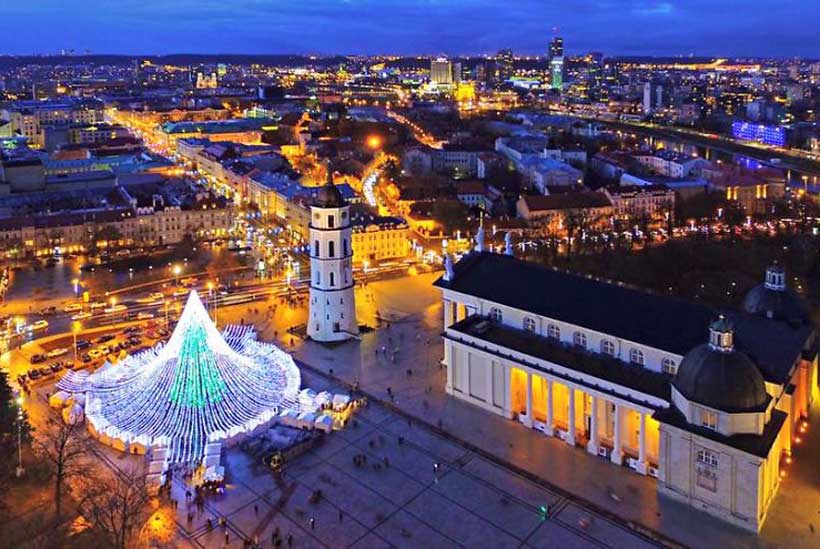 Lithuania has significantly boosted its use of renewable energy and waste recycling but needs to do better in managing environmental impacts of transport and agriculture. Policies will also need to be strengthened considerably for Lithuania to reach its 2030 and beyond climate targets and to improve biodiversity and water quality, according to a new OECD report.
The OECD's first Environmental Performance Review of Lithuania finds that while the share of renewables in Lithuania's energy supply more than doubled to 22% over 2005-18, twice the OECD average, greenhouse gas emissions have remained at the same level for a decade, as rapid growth in car and truck use led to a 38% rise in emissions from road transport since 2009. With Lithuania's low population density and dispersed towns making road transport the dominant mode of travel for passengers and freight, transport emissions are projected to rise steeply until at least 2024 without additional measures.
The Review also looks at pressures on water quality and biodiversity from agriculture and finds that a shift towards intensive crop cultivation is worsening river and coastal water pollution from mineral fertilisers. It calls for stricter limits for fertiliser use and awareness-raising initiatives for farmers.
"Lithuania has made very good progress on many environmental fronts. Its per capita emissions are also below the OECD average. However more needs to be done to meet its climate goals, including that of reaching carbon neutrality by 2050," OECD Secretary-General Mathias Cormann said, presenting the Review in Vilnius alongside Prime Minister Ingrida Šimonytė and Environment Minister Simonas Gentvilas. "Further measures to accelerate the shift to more sustainable mobility will be necessary to bring the transport sector into line with overall climate targets," he said.
The Review supports Lithuania's plan to use European Union recovery funds to accelerate efforts to develop renewable energy generation and storage, to shift to alternative fuels in industry and transport, to introduce more electric vehicles and rail freight and to upgrade buildings and heating systems.
It calls for greater efforts to bring energy taxation in line with environmental costs. Lithuania is making ongoing improvements to its vehicle taxation policies, but tax rates on carbon dioxide (CO2) emissions from energy use are low, especially in the road sector. Lithuania has one of the OECD's lowest excise duties on petrol and diesel and a much lower tax rate on diesel than petrol. Taxes on both fuels should rise to encourage a shift to green vehicles, and tax rates for all fuels should be linked to CO2 emissions. Lithuania should also phase out support to fossil fuel consumption, which has risen over the past decade, while taking measures to limit the burden on the most affected firms and households.
Lithuania also needs to continue its impressive progress in waste management. Having moved from landfilling almost all its waste to recycling and composting most of it in less than a decade, Lithuania should now focus on reversing the increase in per capita municipal waste generation and improving the productivity and lifespan of materials.
Among its Recommendations, the Review suggests that Lithuania:
Identify and exploit synergies between climate policies and priorities in business development, energy security, air and water quality, quality-of-life and housing. Develop a coherent roadmap for the transition to net zero that specifies the role of transport.
Optimise the use of EU funds, notably the recovery funding, to accelerate implementation and monitor progress of the National Energy and Climate Plan and other relevant policies.
Increase taxes on internal combustion engine vehicles with a view to gradually removing the cost differential with electric vehicles. Extend the network of charging stations, improve walking and cycling conditions, phase out free parking at workplaces and consider making public transport and bike-sharing services eligible for workplace benefits.
Reduce ammonia emissions by regulating mineral fertiliser application and implementing good farming practices such as integrated livestock manure management.
Maintain the strong progress to date in waste reuse and recovery by expanding programmes to encourage behavioural change and incentivise better waste sorting by households. Encourage a whole-of-lifecycle design of products and construction materials.
Global growth forecast to slow to 1.9% in 2023
Senior UN economists warned on Wednesday that intersecting crises are likely to add further damage to the global economy, with growth set to slow from three per cent in 2022 to 1.9 per cent this year.This will be one of the lowest growth rates in recent decades, apart from during the 2007-8 financial crisis and the height of the COVID-19 pandemic.
"In most countries we expect that private consumption and investment will weaken due to inflation and higher interest rates", said Ingo Pitterle, Senior Economist at the UN Department of Economic and Social Affairs (UNDESA). "Several countries will see a mild recession before growth is forecast to pick up in the second half of this year and into 2024".
The findings come amid the backdrop of the pandemic, the war in Ukraine and resulting food and energy crises, surging inflation, debt tightening, as well as the climate emergency.
In the near term, the economic outlook is gloomy and uncertain with global growth forecast to moderately pick up to 2.7 per cent in 2024.
However, this is highly dependent on the pace and sequence of further monetary tightening – rising interest rates – the consequences of the war in Ukraine, and the possibility of further supply-chain disruptions.
Stronger fiscal measures needed
The report warns that the findings also threaten the achievement of the 17 Sustainable Development Goals (SDGs).
"This is not the time for short-term thinking or knee-jerk fiscal austerity that exacerbates inequality, increases suffering and could put the SDGs farther out of reach. These unprecedented times demand unprecedented action," said António Guterres, UN Secretary-General.
"This action includes a transformative SDG stimulus package, generated through the collective and concerted efforts of all stakeholders," he added.
Gloomy economic outlook
Both developed and developing countries are threatened with the prospects of recession during this year, according to the report.
Growth momentum significantly weakened in the United States, the European Union and other developed economies in 2022. This adversely impacted the rest of the global economy in multiple ways.
Tightening global financial conditions coupled with a strong dollar, exacerbated fiscal and debt vulnerabilities in developing countries.
The analysis found that over 85 per cent of central banks worldwide tightened monetary policy and raised interest rates in quick succession since late 2021, to tame inflationary pressures and avoid a recession.
Global inflation which reached a multi-decade high of about 9 per cent in 2022, is projected to ease but remain elevated at 6.5 per cent in 2023.
Weaker job recovery, rising poverty
The report found that most developing countries saw a slower job recovery in 2022 and continue to face relatively high levels of unemployment.
Disproportionate losses in women's employment during the initial phase of the pandemic have not been fully reversed, with improvements mainly arising from a recovery in the informal sector.
Slower growth, coupled with elevated inflation and mounting debt vulnerabilities, threatens to further set back hard-won achievements in sustainable development, it warns.
Needs soaring
DESA points out that already in 2022, the number of people facing acute food insecurity had more than doubled compared to 2019, reaching almost 350 million.
A prolonged period of economic weakness and slow income growth would not only hamper poverty eradication, but also constrain countries' ability to invest in the SDGs more broadly, it states.
"The global community needs to step up joint efforts to avert human suffering and support an inclusive and sustainable future for all," said Li Junhua, United Nations Under-Secretary-General for DESA.
International cooperation key
The report calls for governments to avoid fiscal austerity, which would stifle growth and disproportionately affect the most vulnerable groups, as well as hinder progress in gender equality and development prospects, for generations.
It calls for reallocation and reprioritization in public spending policy, through direct interventions that will create jobs and reinvigorate growth.
This will require strengthening social protection systems and ensuring continued support through targeted and temporary subsidies, cash transfers, and discounts on utility bills, and can be complemented with reductions in consumption taxes or customs duties, it states.
Investing in people
The report points to strategic public investments in education, health, digital infrastructure, new technologies and climate change mitigation and adaptation to achieve large social returns, accelerate productivity growth, and strengthen resilience to economic, social and environmental shocks.
It estimates that additional SDG financing needs in developing countries, amount to several trillion dollars per year.
Urgent stronger international commitment is urgently needed to expand access to emergency financial assistance; restructure and reduce debt burdens across developing countries; and scale up SDG financing, the report warns.
2023 Deloitte Global Marketing Trends Report Outlines Opportunities in Uncertain Times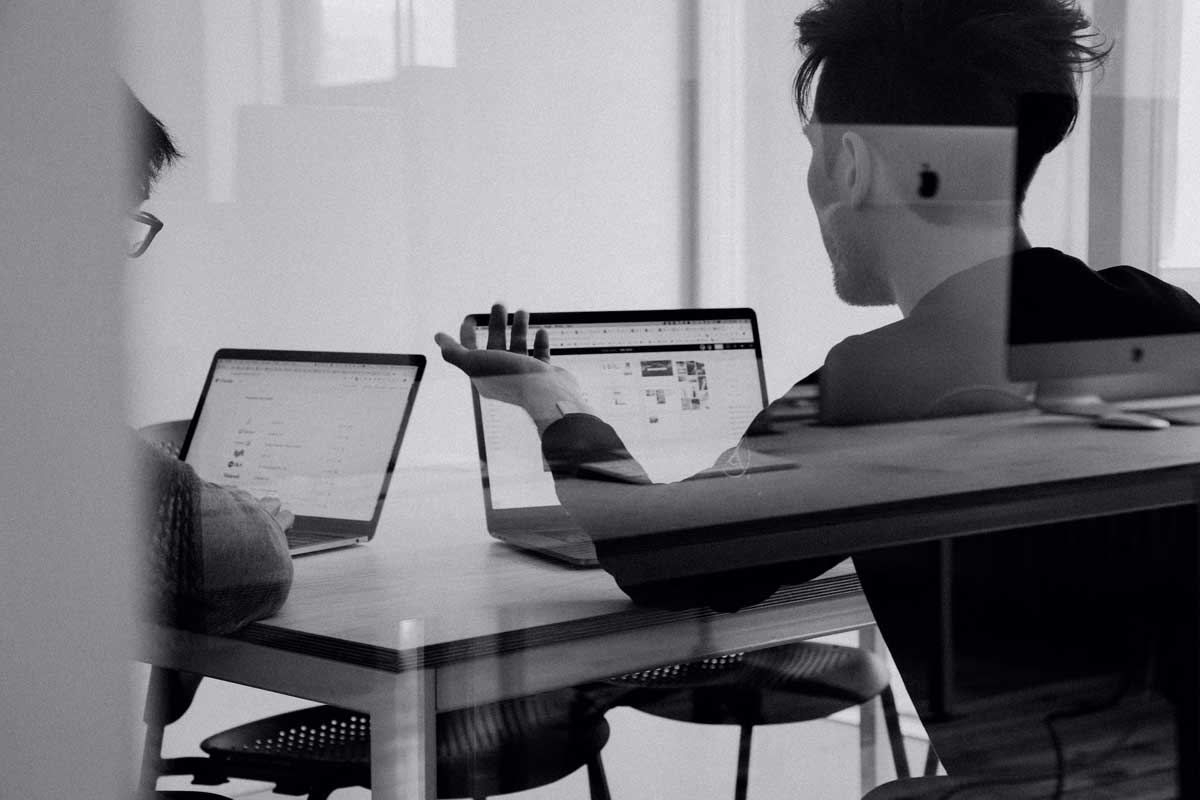 With a new year comes new challenges, but also opportunities as business leaders and marketers set their sights on embracing trends and solutions that can set them up for success. Curated through surveys and in-depth conversations with more than 1,000 C-suite executives, Deloitte's "2023 Global Marketing Trends" report offers guidance through uncertainties that business leaders may face, while presenting meaningful approaches to consider which may help propel businesses forward. The report focuses on four topics: financial uncertainty, sustainability, creativity and tech trends to watch. Listed are a few key recommendations marketers can consider going into 2023:
Invest in digital technologies, platforms, new markets and customer personalization.
Improve sustainability efforts within internal marketing practices and establish long-term commitments.
Make more room for creativity by bringing the rest of the organization along for the ride.
Consider laying the foundation for metaverse or blockchain adoption.
Why this matters
Amid fluctuating and uncertain economic indicators of 2023, marketers are focusing on investments that can help their organizations be resilient in the face of rapid change. As new platforms disrupt existing digital marketing models and slipping consumer confidence requires focused attention on customer loyalty and innovating new growth opportunities, the "2023 Global Marketing Trends" report offers inspiration and motivation to help bring considerable, creative and lasting impact. Marketers, business leaders and C-suite executives can glean insights from the report as they set their sights on what 2023 holds for the business. The report outlines solutions curated directly from leaders and CMOs alike who have ushered in their thoughts, predictions and guidance to help drive brands forward in an ever-changing world.
Key takeaways
Brands answer economic instability through investment: Brands surveyed continue to reiterate economic instability and inflation as a top concern as in 2023. But, instead of hedging their bets and cutting costs, brands are well-prepared to answer this instability and uncertainty with an investment mindset that grows their organization's capabilities and capacity to be resilient in the face of rapidly changing economic conditions
Through interviewing, CMOs identified their top-three priorities in the face of a potential economic downturn:
Accelerating the move to new digital technologies or platforms (Metaverse, AI, social platforms, AR and digital currencies).
Expanding into new markets, segments, or geographies.
Implementing systems or algorithms to enhance customer personalization.
CMOs drive growth through internal sustainability efforts: As consumer concerns around sustainability issues grow, brands surveyed are now concentrating their efforts on shoring up their own internal sustainability practices. This focus inward is a strong sign that brands are looking to make a more authentic impact over the longer-term in order to build trust with consumers.
Brands reported that their top three priorities for sustainability efforts this year include:
Improving sustainability of internal marketing practices (51%).
Promoting more sustainable product and service offerings (47%),
Establishing long-term sustainability commitments (e.g. "by 2030, our organization will…") (45%).
Creativity as a force for growth: As noted in the 2022 "Creative Business Transformation study", developed in partnership with Deloitte Digital and Cannes LIONS, there is a growing creativity gap through diminishing creative leadership in the C-suite and declining creativity skills among CMOs and their marketing talent. 2023 may present an opportunity for individual brands to rise above the competition by making more room for creativity. Research shows that high-growth brands (defined as those with annual revenue growth of 10% or more) are more likely than their negative-growth peers to have the mindset and processes in place that allow creativity to flourish.
CMOs might consider the following strategies to be the creative leader in their own organizations:
Redefine what creativity can offer.
Bring the rest of the organization along for the ride.
Inspire the organization to think differently.
Rising technologies to watch: Marketers are now faced with big decisions about when and how to invest in adopting cutting-edge marketing practices as new technologies take center stage as top trends for marketers to watch.
Marketers cited 2023 top trends by the numbers:
Metaverse: About 80% of marketing executives surveyed across the energy, resources, and industrials (ER&I) and life sciences and health care (LS&HC) industries are gravitating toward the metaverse within the next two years.
Digital Currencies: 41% of CMOs surveyed plan to support their advertising strategy with blockchain in the next 12 months.
Weak Governance in MENA Region Worsens Deepening Land Crisis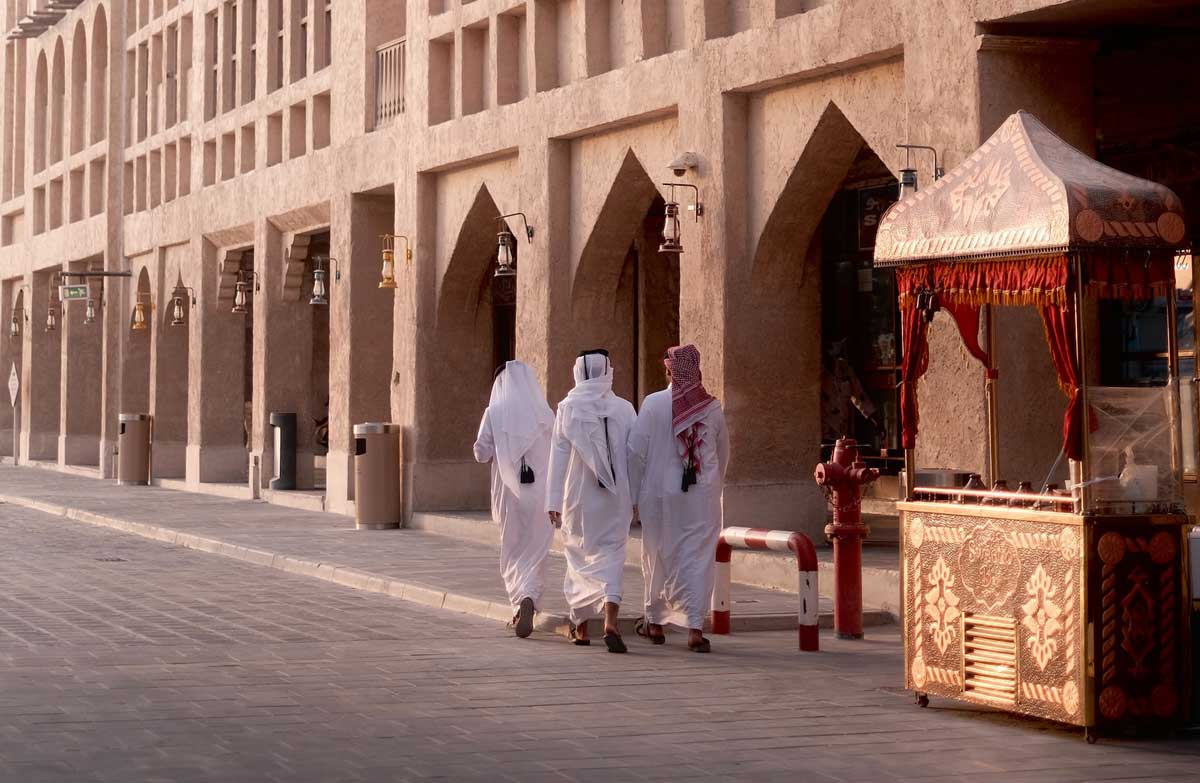 Weak governance exacerbates the deepening land crisis in the Middle East and North Africa region, according to a new World Bank report that urges broad reforms to improve land use and access amid increasing stress from climate change and population growth.
Titled "Land Matters: Can Better Governance and Management of Scarcity Prevent a Looming Crisis in the Middle East and North Africa?", the report shows how continuing land deterioration in a region that is 84 percent desert worsens water scarcity issues that threaten food security and economic development.
"Now is the time to examine the impact of land issues that loom large in many public policy decisions but aren't always explicitly acknowledged," said Ferid Belhaj, the World Bank Vice President for the Middle East and North Africa. "Quite simply, land matters. MENA's growing population and the impact of climate change add urgency to addressing the land crisis."
The report uses satellite imagery data to show that cropland in MENA countries decreased by 2.4 percent over the 15-year period from 2003-2018, which was the world's sharpest drop in a region that already had the lowest cropland per capita and little margin for agricultural expansion. During the same period, the MENA population increased by 35 percent and is estimated to expand by another 40 percent to 650 million people in 2050.
Comparing land cover data with statistics on wealth inequality and other indicators, the report shows a correlation between land degradation and poor governance. In addition, state ownership of land is highest in the MENA region, but governments fail to manage land assets in ways that generate public revenues, the report says, while access to land is a severe constraint for 23 percent of firms in the manufacturing and service sectors.
Also impeding land access are social norms and laws regarding property that are more unfavorable for women in the MENA region compared to other regions, according to the report. In particular, women in MENA countries come under strong social pressure to renounce their inheritance rights over property, often without fair compensation.
"You cannot achieve sustainable economic and social development if people and businesses lack proper access to land," said Harris Selod, a World Bank senior economist and co-author of the report.
Reforms proposed by the report include establishing transparent market-driven processes to value and transfer land, as well as developing complete inventories of public land and improving the registration of land rights. These are necessary steps to support more efficient land use and land management decisions and to ensure that land serves social, economic and fiscal functions in a region where property taxes represent less than one percent of GDP.
Land policies can also help reduce gender inequalities. A tax on male beneficiaries when women renounce their inheritance rights to property could help reduce the gender gap, with the money collected funding initiatives promoting women's empowerment, the report says.
"Increasing land scarcity leads to strategic trade-offs about the best use of land to meet competing economic, social, and sustainability objectives," said Anna Corsi, a World Bank senior land administration specialist and co-author of the report. "However, the holistic approach needed to address core development issues of land policy is critically lacking in the MENA region."
The report notes that land scarcity and governance issues vary throughout the region, with countries requiring approaches that are tailored to their unique challenges. For example, wealthy Gulf Cooperation Council countries face severe land scarcity but have better land administration, while the Maghreb countries as well as Iran, Iraq, and Syria are more seriously challenged by land governance issues with less severe land scarcity. A third group — Djibouti, Egypt, Yemen, and the West Bank and Gaza — faces serious challenges in both governance and scarcity of land.
In stressing that "land matters", the report argues that urgently addressing the MENA land crisis now exacerbated by climate change and population growth is essential for the region's sustainable economic and social development.