Have you ever wondered about the connection between successful social networking and audience engagement? If you are trying to impact your business using Instagram, it is time to understand the importance of having a loyal and active target audience demographic. Instagram is a social site that runs on the principles of building virtual communities. Hence among other determiners, the platform's algorithms consider each user's interactions and communication habits to determine visibility and reach for their posts.
Often you may need to boost your content visibility and buy Socialboss likes to get on the Explore page or build a positive online reputation. Both the app's algorithm and social proof will help you grab a wider audience's attention. Further, it all depends on the quality content and your active participation in building relationships with an interested audience. Audience communication is therefore crucial for the site's algorithms to work in favor of your business profile. The right kind of audience can do wonders for building your brand presence.
Let us understand how your followers and visitors contribute to your engagement rates on Instagram first.
What Types of Audience Engagement Can You Expect on Instagram?
Audience engagement transforms followers and visitors from being mere spectators into active participants of your content creation. It forged both physical and emotional bonds between clients and companies. One reason why Instagram is a popular choice for brand building is that brands can be reached directly and at the tap of a button by existing and potential clients. While many platforms are available for the mere act of broadcasting and showcasing one's products and services, few can allow this kind of interactive engagement experience to all its uses. The site is based on two-way communication ideals. Regardless of the nature of your business, engaging with your audience is vital for surviving the highly competitive environment both online and offline. Hence, a company is likely to market itself more successfully on this site if it is willing to:
Listen to what the customers have to say.
Respond to issues, queries, and ideas.
Have conversations with fellow IG users.
Be an active participant of communities related to its industry.
Humanize itself and be accessible to all on the platform.
With several paid social signal services available, one can have bot engagements and organic engagement with other account holders on Instagram. Engagement that comes from a real audience in real-time is far more effective in yielding the desired results. Basedon how an account presents itself on Instagram, it can generate:
Directly apparent engagement
This is the engagement that you can see in the form of likes, comments, saves, and shares. Comments and DMs that are left on your posts, reels, stories, or IGTV content also count as directly apparent engagement. Most of these are counted by Instagram Insights and you can check these analytics as part of your business profile's freely accessible features. Often professional accounts invest in paid signals that add to these counters to boost engagement rates. This engagement can improve your overall Instagram presence and even bring in direct conversions and sales.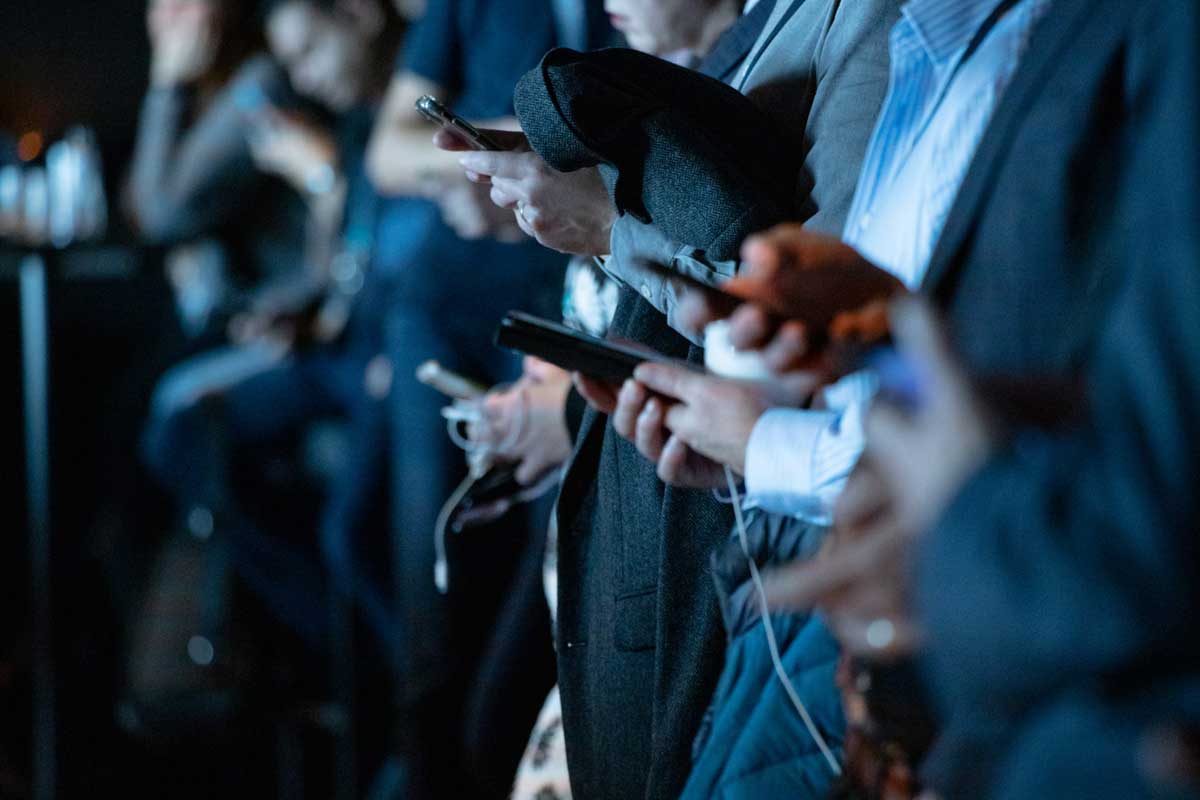 This is the engagement that you can see in likes, comments, saves, and shares. Comments and DMs left on your posts, reels, Stories, or IGTV content also count as directly apparent engagement. Most of these are counted by Instagram Insights, and you can check these analytics as part of your business profile's freely accessible features. Often professional accounts invest in paid signals that add to these counters to boost engagement rates. This engagement can improve your overall Instagram presence and even bring in direct conversions and sales.
Engagement directed towards micro-goals
This is the marketing tactic used to deliberately boost engagement rates while creating meaningful relations vital for one's business. It is crucial to communicate with every follower as a brand, but this may not always be possible. You may have to turn on auto-posting, auto comments, and automated replies to keep the engagement rate of your profile running. However, there are some communication channels that you must keep away from using bots. This includes conversing with influencers and collaborators, members from one's niche community as well as important clients.
Indirect engagement that improves your social score
This is what happens when you find mentions and are reviewed without an actual tag to your account. Although conversations stemming from this kind of engagement reflect more on account of the user making the mention, genuinely interested participants are usually inclined to search view and engage with your profile based on the social proof the said conversation brings to your brand.
The question to ask now is why these types of engagement are essential to your business marketing strategy are? In short, audience engagement is the key to intelligent digital marketing, especially on social media sites like Instagram. It is directly proportional to your ability to broaden your audience pool and visibility rates on the site.
Here Are Five Most Important Reasons Why You Should Care About Your Audience Engagement on Instagram
Audience engagement is a means of enhancing social proof
You can access the acceptance quotient of your brand in the market from the engagement rates your content generates. You understand how your brand is perceived, what the audience expects from your company, and who interacts with your brand's account the most. You also get to observe what about your business is least accepted by your target audience. This helps you plan future changes and marketing strategies that will work in your favor as a company. When you understand what the audience thinks of your brand, it is easier for you to concentrate on how to build up your brand's authenticity and reliability quotient. Trust and credibility are crucial for brand building both online and offline. Building audience engagement on Instagram can strengthen your company's relationships with partners, customers, and casual visitors, increasing their trust in your products and services. The more user and influence social proof you can accumulate, the more likely you will make new visitors trust your brand and its authenticity. When you pay attention to your interactions with your target audience, you will see your social proof being built favorably through:
Online reviews.
Personal recommendations.
Build social proof by being highly responsive to:
Customer queries. Quick turnover in responding to inquiries will help build a clear understanding of your brand.
Feedback and opinions. Show your audience you are listening. After all, Instagram is not just about displaying, broadcasting, and selling your ware. It is also about building oneself up as a better brand.
Business communication. Be available and responsive to any communication from your associates and allied channels. These could include influencers, content creators, and collaborators, to name just a few.
Bad reviews. Good customer relations can help change opinions about your brand as well as its services.
You can build social proof in your favor by asking your audience to:
Leave ratings.
Mention or tag you if they post about their experiences with your business.
Interact with your account for incentives like a discount, giveaways, or any other prize that you can arrange for per your online advertising budgets.
Audience engagement helps grow an organic follower count
When your engagement is high, Instagram algorithms tend to increase your content's reach and impression. Simply increasing vanity metrics by investing in paid signals does not act the same as comments, likes, saves, and real users' shares. Your reach is likely to be even higher if your posts generate organic audience engagement from a consistent audience pool. The higher your account's reach, the higher your chances of being noticed by a new audience. This further implies that your chances of having real follower growth are exponentially enhanced, which paves the way for higher audience engagement.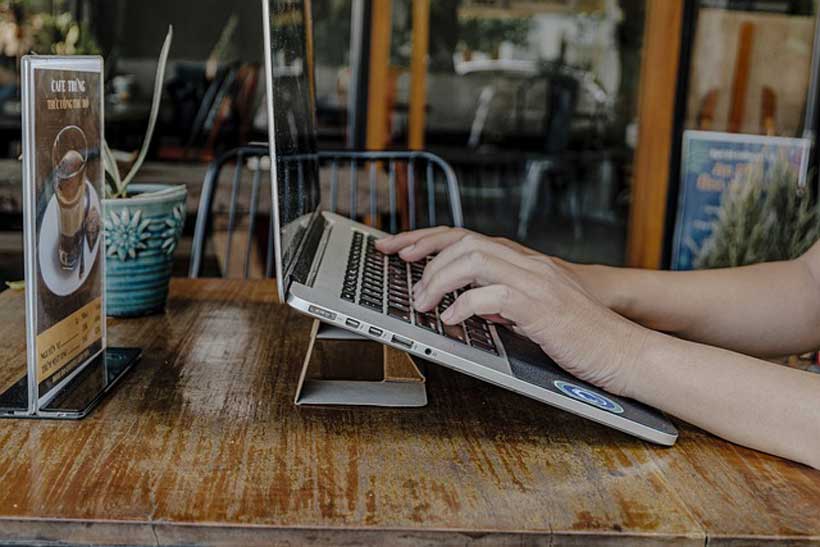 Having organic growth in one's follower count is crucial for growing your business presence. Generating meaningful content and forging meaningful communication around them go hand-in-hand for the purpose. You may have a lot of followers but building genuine relationships with them takes time and effort. With natural audience interactions, you can improve your overall engagement rate and share more information of relevance about your business, its ethos, values, products, and services with your audience.
Audience engagement builds brand recognition
Audience engagement is all about listening and responding carefully and meaningfully. Having the right conversations with the right audience at the right time matters. Concentrate on improving engagement from your target audience to grow your brand's identity as intended by your company. Creating great content won't bring expected attention unless you have the right audience following you, as the content will not genuinely interest your followers. What you need is the right audience demographic to see your account activity and to follow you. Engagement rates typically consider the number of active followers you have, the total followers on your profile, and the various engagement counters associated with each post. Getting real followers to interact with your content can be challenging, but if your company can connect with its target audience, this becomes easier. When you successfully achieve this, your reach increases among the right circles of new audiences as well. This helps organically build reputation and recognition for your brand, which is vital for increasing conversions and sales.
Audience engagement helps in determining ineffective followers
This follows from the point above. When you have a considerable number of followers but very little actual engagement in comparison, your engagement rate drops, and your visibility decreases. This becomes detrimental for your business goal as less visibility means fewer conversions and sales. Consistent audience engagement helps identify who your loyal and returning followers are. You can periodically clean out ineffective followers who only add vanity metrics to your account and concentrate on building better relationships with the quality followers you have on your account. This will enable you to make more substantial social proof based on word of mouth and honest user opinions than a large but dormant follower count ever would.
Real audience engagement brings profit
When you create shoppable tags or add direct sales CTAs or URLs into your posts, real followers are more likely to follow the links and purchase your products and services. This is because they are interested in being your customers or already have a good experience with your business. You stand to gain:
Precise information when you put up polls and questions.
Filled responses when you put up links for submitting surveys or emails.
Direct sales on merchandise under shoppable tags.
If you want your posts to be visible in the feed of your loyal followers, the best way to ensure this is to maintain an interactive relationship with them. Comment, like, save, and share their posts. DM them, view their videos and Stories, and use hashtags that they are likely to respond to. When the algorithms of Instagram can establish a consistent connection between your accounts, you will find your posts receiving the desired reach and impression. This also ensures they can draw the interactions you calculated. If you maintain irregular interactions with your followers, chances are your visibility on their feeds will drop, and the said audience will soon forget you. It is in the best interest of your business that your account does not fall victim to the out-of-sight-out-of-mind condition most IG users have.
Conclusion
Paying attention to your audience engagement is a means of maintaining your business account's overall quality and credibility. You only stand to gain from keeping a healthy audience engagement on your profile. Not only will this help you catch the attention of a loyal and interactive fan base, but it is also the ideal way to build the right social connections necessary to make your brand presence a success on Instagram. Anyone who has an account on Instagram is here with the ultimate end goal of growing their business. For this, your content needs to be able to convince Instagram algorithms of its value. Sustained and quality audience engagement brings that much-needed overall improvement in your account's performance, making it possible for your content to get noticed above those of your competitors. For a successful brand creating an experience on Instagram, remain active and highly interactive on the platform. Make your followers feel important, and you will see them reciprocate with trust and return visits that will lead to conversions and sales.
Audience engagement holds the key to establishing and growing your business. It is worth all your time and effort to make it an indispensable part of your marketing strategies on Instagram.