Lighthouses boost sustainability with Fourth Industrial Revolution transformation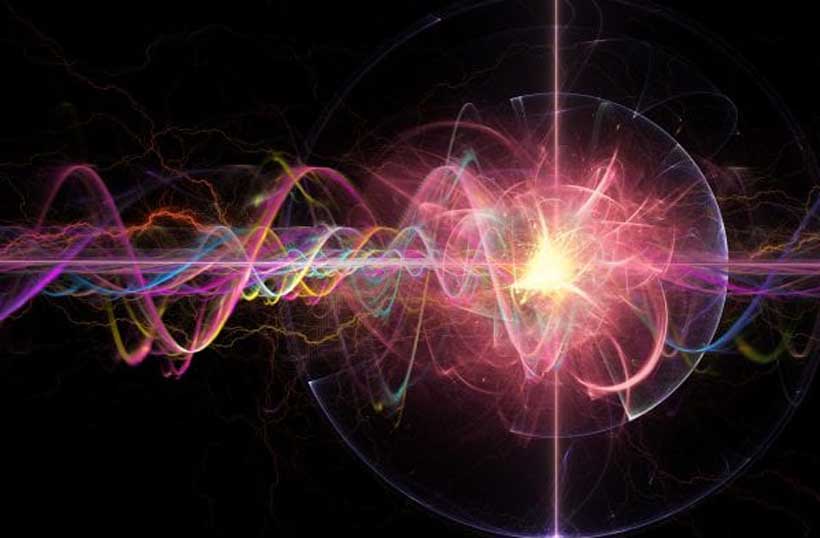 The World Economic Forum announces today the addition of 21 new sites to its Global Lighthouse Network, a community of world-leading manufacturing facilities and value chains using Fourth Industrial Revolution (4IR) technologies to increase efficiency and productivity, in tandem with environmental stewardship.
By deploying advanced technologies such as robotics and artificial intelligence (AI) in the production chain, more than half of all factories are making an impact on environmental sustainability through their 4IR transformations. A consumer healthcare company, for example, coupled advanced controls with green technology to deploy a sensor-fed automated system to cut energy consumption, resulting in 25% less energy consumed and an 18% reduction in CO2.
The Lighthouse network and its 90 sites are a blueprint for adapting to technology, improving processes and developing workforce skills to scale across the production chain. From pharmaceuticals and medical products and consumer packaged goods to a broad range of advanced industries, these diverse organizations spanning over 75 regions are demonstrating how 4IR technologies can increase profit, with a positive impact on the environment.
Among the 90 Lighthouses, three are receiving a new designation, Sustainability Lighthouses, factories and value chains achieving sustainability and productivity breakthroughs.
A new report, Global Lighthouse Network: Unlocking Sustainability through 4IR, outlines how manufacturers accomplished these results. Download the latest report HERE to learn how lighthouses are leveraging advanced technologies to achieve step-change improvements in sustainability and productivity.
"As discussed at the Forum's Sustainability Development Impact Summit last week, increased global concern for environmental impact has made sustainability a must-have to maintain business viability. The Sustainability Lighthouses make it clear that by realizing the potential of 4IR technologies in manufacturing, companies can unlock new levels of sustainability in their operations and explore a win-win solution: greater operational competitiveness while simultaneously making commitments to environmental stewardship, leading in a cleaner, more sustainable future as a result," said Francisco Betti, Head of Shaping the Future of Advanced Manufacturing and Value Chains, World Economic Forum.
Enno de Boer, Partner and Global Head Operations Technology, McKinsey & Company and Global Lead of its manufacturing work, said: "Lighthouses have achieved a sustainability breakthrough. Companies no longer have to choose competitiveness or sustainability because smart manufacturing lets them achieve both. Fourth Industrial Revolution technologies – think artificial intelligence, robotics and the internet of things – amplify human capability and technological innovation to accelerate sustainability while also strengthening competitiveness. From using advanced analytics to predict exactly the inputs and outputs needed for a manufacturing process to augmented reality that simulates a production line so machines can be operated remotely, Lighthouses are reducing resource consumption, waste and carbon emissions, while increasing productivity and profit – all at once."
The goal of the Global Lighthouse Network is to share and learn from best practices, support new partnerships and help other manufacturers to deploy technology, adopt sustainable solutions and transform their workforces at pace and scale.
The extended network of "Manufacturing Lighthouses" will be officially recognized at Global Lighthouse Network Lighthouses Live on 29 September. The event will feature CEOs and innovators focused on scale-up entrepreneurial solutions to tackle global talent shortages, the climate crisis and advancing sustainable development. Click here to follow the meeting.
The locations receiving new designation as Sustainability Lighthouses are:
Ericsson (Lewisville): Ericsson's greenfield 5G factory is powered 100% by renewable electricity from on-site solar and green-e® certified renewable electricity from the utility grid. The smart factory integrates sustainable technologies such as thermal ice storage tanks with the industrial internet of things (IIoT) stack to proactively monitor energy usage and is designed to utilize 24% less energy and 75% less indoor water usage, avoiding 97% operational carbon emissions* than comparable buildings. This year it became Ericsson's first factory globally to achieve LEED Gold® certification.*
Henkel (Düsseldorf):In an effort to improve visibility of factory consumption to drive better decision making, Henkel deployed utility meters on machines integrated in a digital twin that connects and benchmarks 30 factories and prescribes real-time sustainability actions that has led to 38% less energy (kWh/ton) used and has reduced water consumption 28% (m3/ton) and waste 20% (kg/ton) across factory baselines set in 2010.
Schneider Electric (Lexington):In order to capture greater energy consumption granularity, when and where it happens in the plant, the Lexington smart factory leveraged IoT connectivity with power meters and predictive analytics to optimize energy cost. This has led to a 26% energy reduction (GWh), 30% net CO2 reduction, 20% water use reduction, and a Superior Energy Performance 50001TM certification by the US Department of Energy.
*Calculation based on EPA Greenhouse Gas Equivalencies Calculator
The 21 new Lighthouses are:
Europe
De' Longhi Group (Treviso): In order to step up competitiveness, the De' Longhi Treviso plant invested in digital and analytics to become more agile (reducing minimum order quantity by 92% and lead time by 82%) and more productive (improving labour productivity by 33%) and achieving high standard quality (improving field quality by 33% and obtaining Food and Beverage industry certification).
Flex (Althofen): Confronted with strong competition from lower-cost regions, Flex's site in Althofen deployed 4IR technologies to improve operational efficiency and agility. By meeting higher regulatory and quality standards, Flex attracted higher-margin and longer lifecycle medical business, increasing revenue by 50% within the same physical footprint.
Johnson & Johnson Vision Care (London): J&J Vision Care transformed customer experience, through personalized 4IR technologies using Adaptive Process Control, AI and robotics to offset increasing complexity (+50% Units), which enabled 100% personalized packaging configurations, an eight percentage point increase in customer-service levels and reduced the carbon footprint for inbound freight by 53%.
Americas
Henkel (Toluca):This 1970's factory characterized by low-mix, high-volume production, set out on a Fourth Industrial Revolution transformation journey centred on people, data transparency and availability to reduce processing costs by 15%, energy consumption by 14% and to enhance plant OEE by up to 90%.
DePuy Synthes, the Orthopaedics Company of Johnson & Johnson (Bridgewater):Faced with high complexity, cost pressure and operating room inefficiencies, DePuy Synthes deployed "Advanced Case Management", a Fourth Industrial Revolution program leveraging open API architecture, machine-learning algorithms and a suite of digital tools across its joint restoration implant portfolio (hips and knees) value chain in North America. This reduced the number of instrument trays in the operating room by 63%, implant inventory by 40% and, ultimately, lowered the time to set up the operating room by approximately 15% per location.
Protolabs (Plymouth): Protolabs is a digital native manufacturer that embarked on a transformation journey taking it from a prototype-only provider to a production supplier by leveraging its digital thread to connect customers to its injection-moulding production services. As a result, it outperforms traditional manufacturing competitors by reducing production lead times to as low as one a day and generating a gross margin 20 percentage points above the industry average.
Asia
AUO (Taichung): Facing labour shortages, highly customized product requirements and extreme climate conditions in the very competitive industry of display panels, AUO Taichung Fab 3 invested in customized automation and developed a digital analytics and AI development platform to improve productivity by 32% and yield of advanced product by 60%, while reducing water consumption by 23% and carbon emissions by 20%.
CATL (Ningde): Confronted with increasing manufacturing process complexity and demand for high product quality, CATL leveraged AI, advanced analytics and edge/cloud computing to achieve, in three years, a defect rate per billion count at the speed of 1.7s per cell, while improving labour productivity by 75% and reducing energy consumption by 10% a year.
CITIC Dicastal (Qinhuangdao):Faced with rising expectations from automotive OEMs for smaller batch size and higher quality, CITIC Dicastal deployed flexible automation, AI and 5G to build a digital manufacturing system to improve flexibility with a batch size of one and reduce manufacturing costs by 33%.
Foxconn (Wuhan):To meet customer requirements for greater customization and shorter product order lead time, Foxconn Wuhan leveraged advanced analytics and flexible automation at scale to redesign its manufacturing system. This led to an 86% increase in direct labour productivity and cut quality loss by 38% and order lead-time by 29%, down to 48 hours.
Foxconn (Zhengzhou): Faced with a lack of skilled workers, unstable quality performance and demand uncertainty, Foxconn Zhengzhou adopted flexible automation to improve labour productivity by 102%, and utilized digital and AI technologies to reduce quality defects by 38% and improve OEE by 27%.
Haier (Tianjin):To meet increased customer expectations for diversified products, faster delivery and higher quality of service, Haier's greenfield washing machine factory in Tianjin integrated 5G, IIoT, automation and advanced analytics to accelerate product design by 50%, reduce defects by 26% and save energy consumption per unit by 18%.
Innolux (Kaohsiung):In the context of fierce competition in the panel industry, and faced with increasing quality requirements from customers and severe decline in gross profit, Innolux fab 8 invested in advanced automation, IoT technology and advanced analytics to improve process capability by 40%, reduce yield loss by 33% and, in return, unlock niche product production.
LS ELECTRIC (Cheongju):To respond to an increase in demand and the need to reduce costs, LS ELECTRIC has transformed one of its plants in Cheongju, South Korea, with an IIoT-based automation, machine learning powered inspection and advanced process control, enabling mass customization and lowering production costs by 20%.
SANY (Beijing):Faced with growing demand and rising complexity in the multi-category and small-batch heavy machinery market, SANY Beijing deployed advanced human-machine collaboration automation, AI and IoT technologies to boost labour productivity by 85% and reduce production lead time by 77% from 30 to seven days.
Schneider Electric (Wuxi):Schneider Electric's 20-year-old electronics parts factory in Wuxi, China, confronted increased demand for product adaptation and order configuration with a flexible production line by deploying 4IR technologies, such as modular cobot stations and AI vision inspection, to reduce time-to-market by 25%, and advanced analytics to auto-generate root-cause analysis and detect anomalies across the supply chain, which have increased on-time delivery by 30%.
Unilever (Taicang):To seize the booming business in e-commerce and big-box channel, Unilever Taicang ice-cream factory deployed one-scan, one-view platform to provide E2E supply chain visibility in manufacturing and food handling for customers, and combined the digital voice of consumers with an agile R&D digital platform to improve innovation lead time by 75%, from 12 to three months.
Western Digital (Penang):With an increase in flash memory demand of more than 2X, stringent quality requirements and the need to optimize costs, Western Digital Penang embarked on lights-out manufacturing journey based on Fourth Industrial Revolution technologies. By automating production and logistics, they were able to deliver 32% factory cost improvement, and transitioned to build-to-order with intelligent planning system, thereby reducing product inventory and order lead time by 50%.
Western Digital (Prachinburi):With rapidly growing demand, rigorous quality requirements and cost pressure for hard disk drive (HDD), Western Digital Thailand leveraged connectivity and advanced analytics technologies to transform a capacity-saturated manufacturing site into a digital operation system, with real-time visibility in suppliers, production, logistics and customers and data-based insights and predictions. This ultimately increased factory output by 123% – avoiding 30% in procurement and production costs – and cut the product return rate by 43%.
Middle East
Arçelik (Eskisehir):Confronted with rising customer demand and increasing product diversity, Arçelik leveraged its agile studio to deploy, in two years, over 30 advanced use cases in automation, robotics-enabled logistics and data-driven AI systems to enable flexible manufacturing with a return on investment of 1.2 years.
Saudi Aramco (Abqaiq):Motivated by the need to access new levels of quality and sustainability, the world's largest oil processing and crude stabilization plant has harnessed the power of data, advanced analytics and automation to transform its manufacturing processes, achieving a 21% increase in product quality and 14.5% reduction in energy use.
Standards & Digital Transformation – Good Governance in a Digital Age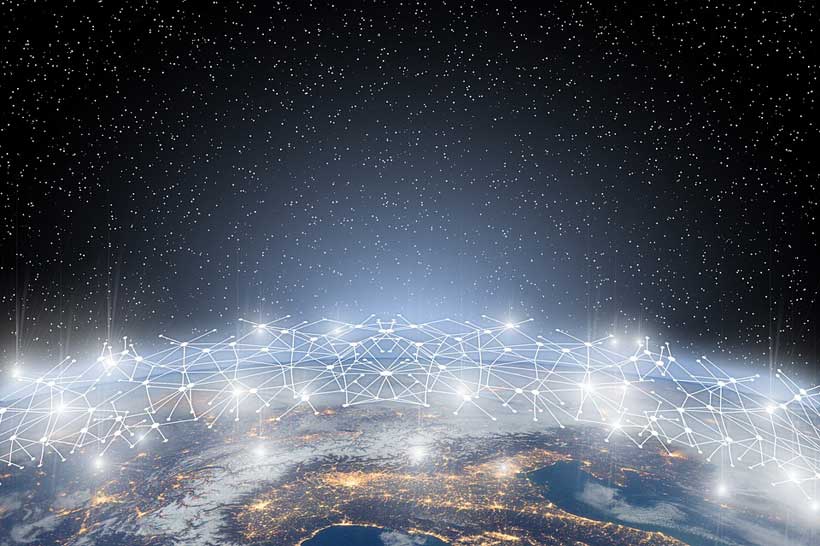 In celebration of World Standards Day 2021, celebrated on 14 October every year, the United Nations Industrial Development Organization (UNIDO) is pleased to announce the launch of a brochure, "Standards and Digital Transformation: Good Governance in the Digital Age".
In the spirit of this year's World Standards Day theme "Shared Vision for a Better World", the brochure provides insights into the key drivers of the digital transformation and its implications for sustainable development, particularly people, prosperity and planet. Noting the rapid pace of change of the digital transformation, with the COVID-19 pandemic serving as an unanticipated accelerator, the brochure highlights the role of standards in digital transformation governance. It further considers the principles necessary for guiding the collaborative development of standards in the digital technology landscape to ensure that the technologies remain human-centered and aligned to the goals of sustainability.
This year's World Standards Day theme highlights the Sustainable Development Goals (SDGs) representing a shared vision for peace and prosperity, for people and planet. Every SDG is a call for action, but we can only get there if we work together, and international standards offer practical solutions we can all stand behind.
This brochure is a summary of a publication set to be released in November 2021.
Download it here.
AutoFlight presents V1500M – an autonomous passenger eVTOL aircraft
Shaping the future of urban air mobility: The tech company AutoFlight shows an autonomous passenger eVTOL aircraft: the V1500M. It will change the face of personal air transportation. AutoFlight debuted its autonomous fixed-wing passenger electric vertical take-off and landing aircraft ("eVTOL") to the world at the China Airshow in Zhuhai.
With its sleek looks and innovative technology the V1500M doesn't rely on runways and airports. It can vertically take-off and land anywhere anytime. Virtually any rooftop or flat surface becomes a vertiport. When it reaches a certain altitude, the power system turns on the dual prop pusher, so that V1500M is able to cruise at speeds of a fixed-wing airplane. And in low-altitude airspace, the all-electric design enables the aircraft to operate at a very low noise level.
As the energy consumption in the fixed wing mode is much lower than in the multirotor mode the V1500M can fly much further than any pure multicoptor eVTOL.
Being able to fly without a pilot, the V1500M's uses eight lifting motors to take off and land vertically like a multi-rotor aircraft, and fly as far as 250 km when carrying up to four passengers. At the moment, a safety pilot is still mandatory. Yet as technology advances and regulations become increasingly refined, that space can later be allocated to another passenger or extra luggage.
"The V1500M is a milestone – not only for AutoFlight but also for the global development of the urban air mobility", so Tian Yu, founder and CEO of AutoFlight. "Our company is committed to developing safe and reliable passenger eVTOL aircraft and helping to create a better mobility future."
In terms of safety, AutoFlight with its rich experience in aircraft design, manufacturing and its dedication to make reliable flying cars, following aviation industry's standards. The lifting rotor's and prop pusher's redundant power system guarantees that the aircraft could hover safely when two of the rotors malfunction. In case of one propeller failure, the other still ensures safe flight and landing. The V1500M also has an whole-aircraft parachute, which is designed to act as the last line of safety to protect passengers so they enjoy safe flying.
V1500M will accomplish its first flight in the near future. The goal is to certify the aircraft with the aviation authorities by 2024.
Tian Yu: "AutoFlight will keep contributing to the eVTOL industry. Through building safe, efficient, systematic R&D and AC processes, leveraging domestic and international resources and establishing partnerships across industries, AutoFlight strives to accelerate the practical implementation of eVTOLs in commercial applications and lead us into a better future with UAM."
With its tradition and the experience, AutoFlight aims to create cost-effective, safe, and reliable eVTOL
AutoFlight is one of the earliest tech companies in China to start making autonomous eVTOL, including large payload logistic and autonomous unmanned aerial vehicles (UAVs). Logistic UAVs were introduced first. They have now accumulated over 10,000 hours of flight time and been tested in all kinds of extreme conditions.
AutoFlight owns proprietary intellectual property rights in key technologies such as flight control systems, electrical systems or other core components. They have obtained over 200 domestic and international patents for its self-developed modules including highly efficient electric motors, electronic control systems, and durable lightweight carbon-fiber composite materials.
"Following our cargo-to-passenger-strategy we go ahead step-by-step but very straight forward", says Tian Yu.
V1500M's Key Specifications
Aircraft length
10.3 m
Wingspan
12.8 m
Fuselage height
3.1 m
Maximum take-off weight (MTOW)
1500 kg
Typical seating
3 – 4
Cruise speed
200 km/h
Flight range (fully seated)
250 km
About AutoFlight
AutoFlight is a global high-tech startup, born in China, specializing in developing and manufacturing autonomous aerial vehicles. AutoFlight's mission is to provide safe and reliable aerial logistic systems and urban air mobility solutions for human society. By leveraging new technologies in aviation, new material, artificial intelligence, autonomous driving, and 5G, AutoFlight actively drives development in eVTOL (electric Vertical Takeoff and Landing) industry.
Critical Decarbonization Technologies Need at Least "10x" Investment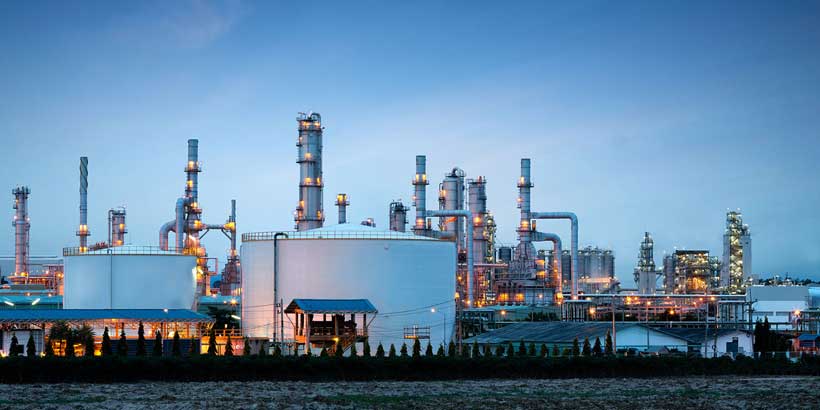 Breakthrough technologies such as hydrogen-based fuels, bioenergy and carbon-capture storage solutions are needed to hit the global goal of zero emissions by 2050.
To scale these technologies and take them to market, at least a tenfold increase in investment is needed, according to the How to Finance Industry Net-Zero report.
Released by the World Economic Forum and Oliver Wyman, the report outlines how to address the supply-and-demand-side gap and take these technologies to the next level.
Part of the Forum's Financing the Transition to a Net-Zero Future Initiative, the report brings together input from over 50 financial institutions and the public sector. Their focus is on how to steer capital to breakthrough technologies and drive a more sustainable future.
Key findings:
· The innovative blending of capital supported by an enabling ecosystem is needed, where different sources of public and private capital are brought together in technology-specific financing blueprints. To do this effectively, mechanisms that activate collaboration among multiple stakeholders are necessary.
· Transformative business models are essential, where industry participants and capital providers work together to establish new contracts and ways of doing business to increase the probability of commercial success.
· Targeted public intervention is critical, focused on the design of incentive schemes rewarding early movers adopting innovative technological solutions and de-risking schemes to mitigate investment risks unique to these innovative solutions.
"The challenge ahead is significant, but not insurmountable," said Derek Baraldi, Head of Sustainable Finance and Investing, at the World Economic Forum. "If executed thoughtfully, the mobilization of finance to breakthrough technologies presents a tremendous investment opportunity. This study found that there is a real appetite from industry for thoughtful partnership and collaboration between private and public capital providers."
"Organisations have announced ambitious pledges to finance the transition to net-zero but the progress made to date is not enough," added Ted Moynihan, Managing Partner and Global Head of Industries, Oliver Wyman. "There is a huge gap in financing of early-stage decarbonization technologies, which will be absolutely critical to achieving our targets from 2030 to 2050. With more research breakthroughs coming, we are now in a vital moment to accelerate the mobilization of capital towards decarbonization technologies in hard-to-abate industries."
By proposing an initial set of financing approaches and de-risking solutions, the report seeks to initiate an important discussion on how to rapidly accelerate the deployment of capital towards breakthrough technologies.
The report launched at the Mission Possible Partnership event Supercharging Industrial Decarbonisation. It brought together public and private sectors from shipping, aviation, and steel. The Mission Possible Partnership will share learnings across these critical industrial sectors and present sector-specific blueprints for industrial decarbonisation.