The Taliban takeover of Afghanistan has caused a rapid reshuffle in the geo-economics of South, Central and West Asia. While the impact on the Afghan economy has been profound, triggering inflation and cash shortage, it's bearing on Afghanistan's near neighbourhood has wider far-reaching consequences. The US spent almost $24 billion on the economic development of Afghanistan over the course of 20 years. This together with other international aid has helped the country to more than double its per capita GDP from $900 in 2002 to $2,100 in 2020. As a major regional player, India had invested around $3 billion in numerous developmental projects spanning across all the 34 provinces of Afghanistan. Indian presence was respected and valued by the ousted Afghan dispensation. With the US, India and many other countries deciding to close their embassies in Afghanistan and the US deciding to freeze Afghanistan's foreign reserves amounting to $9.5 billion, the economy of the country has hit a grinding halt. IMF too has declared that Kabul won't be able to access the $370 million funding which was agreed on earlier. The emerging circumstances are ripe for China and Pakistan to cut inroads into the war-torn country as the rest of the world watches mutely.
Beijing's major gain would be the availability of Afghanistan as a regional connector in its ambitious Belt and Road Initiative (BRI) linking the economies of Central Asia, Iran and Pakistan. Afghanistan is already a member of the BRI with the first Memorandum of Understanding signed in 2016. Only limited projects were conducted in Afghanistan under the initiative till now due to security concerns, geographic conditions and the government's affinity towards India. Chinese officials have repeatedly expressed interest in Afghanistan joining the CPEC (China Pakistan Economic Corridor), a signature undertaking of the BRI. CPEC is a $62 billion project which would link Gwadar port in Pakistan's Baluchistan province to China's western Xinjiang region. The plan includes power plants, an oil pipeline, roads and railways that improves trade and connectivity in the region.
China also eyes at an estimated $1 trillion mineral deposits in Afghanistan, which includes huge reserves of lithium, a key component for electric vehicles. This mineral wealth is largely untapped due lack of proper networks and unstable security conditions long-prevalent in the country. Chinese State Councillor and Foreign Minister Wang Yi hosted Taliban representatives in late June in Tianjin to discuss reconciliation and reconstruction process in Afghanistan. Taliban reciprocated by inviting China to "play a bigger role in future reconstruction and economic development" of the country. After the fall of Kabul, China has kept its embassy open and declared it was ready for friendly relations with the Taliban. It had also announced that it would send $31 million worth of food and health supplies to Afghanistan to tide over the ongoing humanitarian crisis. Pakistan, a close ally of China, has on its part has sent supplies such as cooking oil and medicines to the Afghan authorities. Pakistan having strong historical ties with the Taliban will possibly play a crucial role in furthering Chinese ambitions..
The immediate economic fallout of the crisis for Iran is its reduced access to hard currency from Afghanistan. After the imposition of US sanctions, Afghanistan had been an important source of dollars for Iran. Reports suggest that hard currency worth $5million was being transferred to Iran daily before the Taliban takeover. Now the US has put a freeze on nearly $9.5 billion in assets belonging to Afghan Central Bank and stopped shipment of cash to the country. The shortage of hard currency is likely to affect the exchange rates in Iran subsequently building up inflationary pressure. Over the years, Afghanistan had emerged as a major destination for Iran's non-oil exports amounting to $2billion a year. A prolonged crisis would curb demand in Afghanistan including that of Iranian goods with a likely reduction in the trade volume between the two countries. In effect, Iran would find itself increasingly isolated from foreign governments and international financial flows.
India had been the wariest regional spectator watching its $3 billion investment in Afghanistan go up in smoke. Long-standing hostility with Pakistan has prevented land-based Indian trade with Afghanistan and the Central Asian Republic's (CAR's). Push by India and other stakeholders for setting a common agenda for alternate connectivity appears susceptible at the moment. India has been working with Iran to develop Chabahar port in the Arabian sea and transport goods shipped from India to Afghanistan and Central Asia through the proposed Chabahar-Zahedan-Mashhad railway line. India is also working with Russia on the International North-South Transport Corridor (INSTC), a 7,200 km long multi-mode network of ship, rail and road routes for freight movement, whereby Indian goods are received at Iranian ports of Bandar Abbas and Chabahar, moves northward via rail and road through Iran and Azerbaijan and meets the Trans-Siberian rail network that will allow access to the European markets. According to the latest reports, the Taliban declined to join talks with India, Iran and Uzbekistan on Chabahar port and North-South Transport Corridor, which has cast shadow on the Indian interests in the region. India's trade with Afghanistan had steadily increased to reach the US $1.5 billion in 2019–2020. An unfriendly administration and demand constraints may slow down the trade between the two countries.
With the US withdrawal, the CARs would find their strategic and economic autonomy curtailed and more drawn into the regional power struggle between China and Russia. While China has many infrastructure projects in Central Asia to its credit, Russia is trying to woo Central Asian countries into the Russia-led Eurasian Economic Union (EEU), though so far it was able to rope in only Kazakhstan and Kyrgyzstan. CARs would need better connectivity through Afghanistan and Iran to diversify their trade relations with Indo-Pacific nations and to have better leverage to bargain with Russia and China. Uzbekistan, the most fervent of the CARs to demand increased connectivity with South Asia, expressed its interest in joining the Chabahar project in 2020, which was duly welcomed by India. The new developments in Afghanistan would force these countries to remodel their strategies to suit the changed geopolitical realities.
The fact that Iran is getting closer to China by signing a 25-Year Comprehensive Strategic Partnership cooperation agreement in 2020 adds yet another dimension to the whole picture. India's hesitancy to recognize or engage with the Taliban makes it unpredictable what the future holds for India-Afghan relations.
The hasty US exit has caused rapid reorientation in the geopolitical and geo-economic status-quo of the region. Most countries were unprepared to handle the swiftness of the Taliban takeover and were scrambling for options to deal with the chaos. The lone exception was China which held talks with the Taliban as early as July, 28 weeks before the fall of Kabul, to discuss the reconstruction of the war-torn country. Chinese Foreign Minister Wang Yi also took a high-profile tour to Central Asia in mid-July which extensively discussed the emerging situation in Afghanistan with Central Asian leaders. Since the West has passed the buck, it's up to the regional players to restore the economic stability in Afghanistan and ensure safe transit routes through the country. Any instability in Afghanistan is likely to have harrowing repercussions in the neighbourhood, as well.
Accelerating COVID-19 Vaccine Uptake to Boost Malawi's Economic Recovery
Since the onset of the COVID-19 pandemic, many countries including Malawi have struggled to mitigate its impact amid limited fiscal support and fragile health systems. The pandemic has plunged the continent into its first recession in over 25 years, and vulnerable groups such as the poor, informal sector workers, women, and youth, suffer disproportionately from reduced opportunities and unequal access to social safety nets.
Fast-tracking COVID-19 vaccine acquisition—alongside widespread testing, improved treatment, and strong health systems—are critical to protecting lives and stimulating economic recovery. In support of the African Union's (AU) target to vaccinate 60 percent of the continent's population by 2022, the World Bank and the AU announced a partnership to assist the Africa Vaccine Acquisition Task Team (AVATT) initiative with resources, allowing countries to purchase and deploy vaccines for up to 400 million Africans. This extraordinary effort complements COVAX and comes at a time of rising cases in the region.
I am convinced that unless every country in the world has fair, broad, and fast access to effective and safe COVID-19 vaccines, we will not stem the spread of the pandemic and set the global economy on track for a steady and inclusive recovery. The World Bank has taken unprecedented steps to ramp up financing for Malawi, and every country in Africa, to empower them with the resources to implement successful vaccination campaigns and compensate for income losses, food price increases, and service delivery disruptions.
In line with Malawi's COVID-19 National Response and Preparedness Plan which aims to vaccinate 60 percent of the population, the World Bank approved $30 million in additional financing for the acquisition and deployment of safe and effective COVID-19 vaccines. This financing comes as a boost to Malawi's COVID-19 Emergency Response and Health Systems Preparedness project, bringing World Bank contributions in this sector up to $37 million.
Malawi's decision to purchase 1.8 million doses of Johnson and Johnson vaccines through the AU/African Vaccine Acquisition Trust (AVAT) with World Bank financing is a welcome development and will enable Malawi to secure additional vaccines to meet its vaccination target.
However, Malawi's vaccination campaign has encountered challenges driven by concerns regarding safety, efficacy, religious and cultural beliefs. These concerns, combined with abundant misinformation, are fueling widespread vaccine hesitancy despite the pandemic's impact on the health and welfare of billions of people. The low uptake of COVID-19 vaccines is of great concern, and it remains an uphill battle to reach the target of 60 percent by the end of 2023 from the current 2.2 percent.
Government leadership remains fundamental as the country continues to address vaccine hesitancy by consistently communicating the benefits of the vaccine, releasing COVID data, and engaging communities to help them understand how this impacts them.
As we deploy targeted resources to address COVID-19, we are also working to ensure that these investments support a robust, sustainable and resilient recovery. Our support emphasizes transparency, social protection, poverty alleviation, and policy-based financing to make sure that COVID assistance gets to the people who have been hit the hardest.
For example, the Financial Inclusion and Entrepreneurship Scaling Project (FInES) in Malawi is supporting micro, small, and medium enterprises by providing them with $47 million in affordable credit through commercial banks and microfinance institutions. Eight months into implementation, approximately $8.4 million (MK6.9 billion) has been made available through three commercial banks on better terms and interest rates. Additionally, nearly 200,000 urban households have received cash transfers and urban poor now have more affordable access to water to promote COVID-19 prevention.
Furthermore, domestic mobilization of resources for the COVID-19 response are vital to ensuring the security of supply of health sector commodities needed to administer vaccinations and sustain ongoing measures. Likewise, regional approaches fostering cross-border collaboration are just as imperative as in-country efforts to prevent the spread of the virus. United Nations (UN) partners in Malawi have been instrumental in convening regional stakeholders and supporting vaccine deployment.
Taking broad, fast action to help countries like Malawi during this unprecedented crisis will save lives and prevent more people falling into poverty. We thank Malawi for their decisive action and will continue to support the country and its people to build a resilient and inclusive recovery.
This op-ed first appeared in The Nation, via World Bank
An Airplane Dilemma: Convenience Versus Environment
Mr. President: There are many consequences of COVID-19 that have changed the existing landscape due to the cumulative effects of personal behavior. For example, the decline in the use of automobiles has been to the benefit of the environment. A landmark study published by Nature in May 2020 confirmed a 17 percent drop in daily CO2 emissions but with the expectation that the number will bounce back as human activity returns to normal.
Yet there is hope. We are all creatures of habit and having tried teleconferences, we are less likely to take the trouble to hop on a plane for a personal meeting, wasting time and effort. Such is also the belief of aircraft operators. Add to this the convenience of shopping from home and having the stuff delivered to your door and one can guess what is happening.
In short, the need for passenger planes has diminished while cargo operators face increased demand. Fewer passenger planes also means a reduction in belly cargo capacity worsening the situation. All of which has led to a new business with new jobs — converting passenger aircraft for cargo use. It is not as simple as it might seem, and not just a matter of removing seats, for all unnecessary items must be removed for cargo use. They take up cargo weight and if not removed waste fuel.
After the seats and interior fittings have been removed, the cabin floor has to be strengthened. The side windows are plugged and smoothed out. A cargo door is cut out and the existing emergency doors are deactivated and sealed. Also a new crew entry door has to be cut-out and installed.
A new in-cabin cargo barrier with a sliding access door is put in, allowing best use of cargo and cockpit space and a merged carrier and crew space. A new crew lavatory together with replacement water and waste systems replace the old, which supplied the original passenger area and are no longer needed.
The cockpit gets upgrades which include a simplified air distribution system and revised hydraulics. At the end of it all, we have a cargo jet. If the airlines are converting their planes, then they must believe not all the travelers will be returning after the covid crisis recedes.
Airline losses have been extraordinary. Figures sourced from the World Bank and the International Civil Aviation Organization reveal air carriers lost $370 billion in revenues. This includes $120 billion in the Asia-Pacific region, $100 billion in Europe and $88 billion in North America.
For many of the airlines, it is now a new business model transforming its fleet for cargo demand and launching new cargo routes. The latter also requires obtaining regulatory approvals.
A promising development for the future is sustainable aviation fuel (SAP). Developed by the Air France KLM Martinair consortium it reduces CO2 emissions, and cleaner air transport contributes to lessening global warming.
It is a good start since airplanes are major transportation culprits increasing air pollution and radiative forcing. The latter being the heat reflected back to earth when it is greater than the heat radiated from the earth. All of which should incline the environmentally conscious to avoid airplane travel — buses and trains pollute less and might be a preferred alternative for domestic travel.
There Is No Business, Like Small Business: New Strategy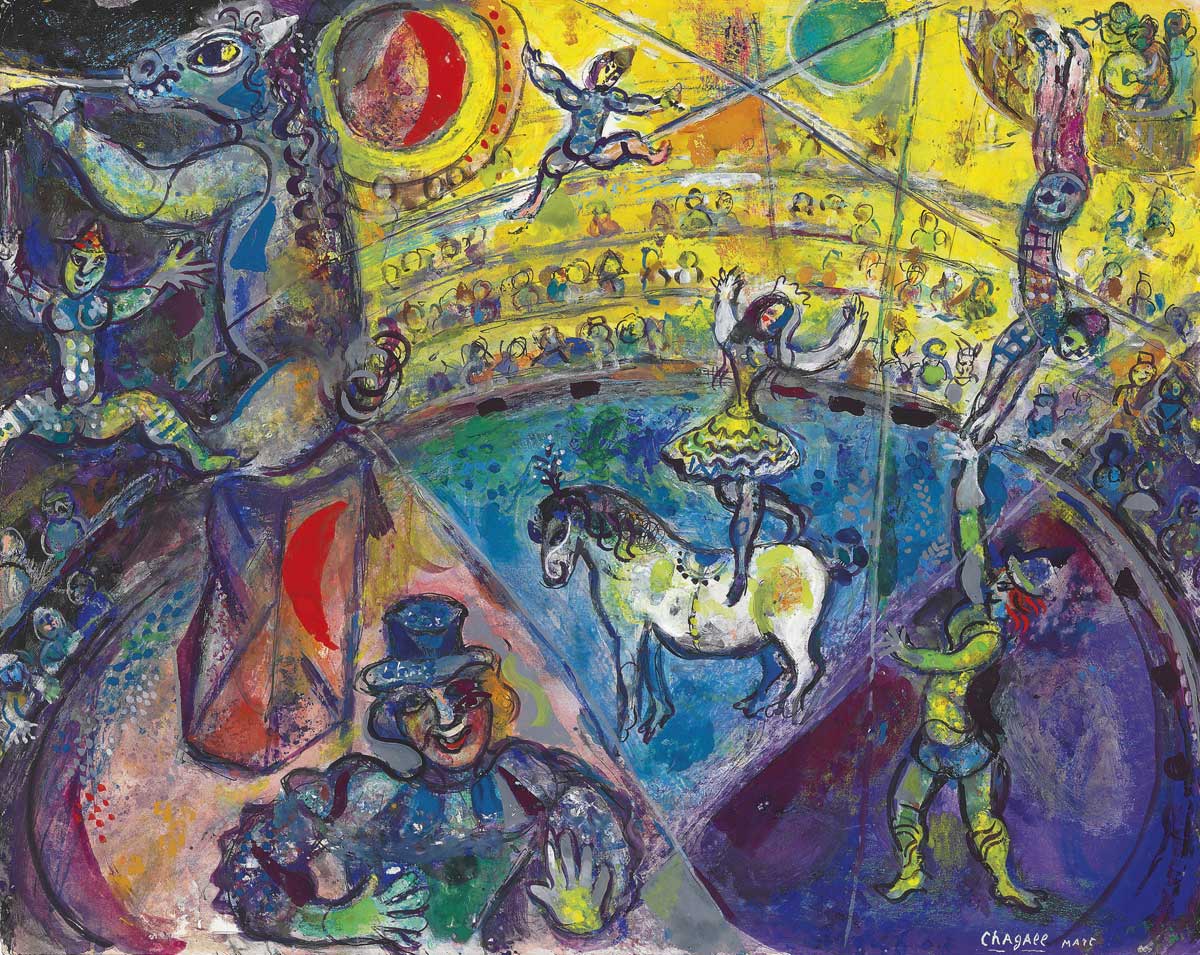 Once upon a time, all big businesses of the world were only small businesses. However, occasionally, when big businesses classified as too big to fail, it is the special status when they start failing their own nations, damaging common good, hurting humankind at large. This is when big business allowed to morph into a Godzilla to trample all over the governments and institutions and line them up as hostages. Study the rise and fall of the world's largest business empires of last century.
Now Showtime: There is no business, like small business, because the small business sector is not only a giant business, but also the biggest layer of the economy, largest contributor in kind to its nation, adding jobs, paying taxes and creating real value creation, while taking all the abuse and bureaucratic nonsense. Hence, post pandemic recovery will take no prisoners and harshly unleash economic challenges as mirror on the economic development competency and question national priorities. Here, no worries, as usual the big business will always take care of itself. Small business will be the only game left in town, something for the political leadership to cling on to and something for local trade groups to try to claim as success. The definitions on what is big and what is small are both on the table for honest evaluation and equally juxtaposed need a declaration on what business serves the economy of the nation and what business destroys the economies of nation.
New math of the post pandemic world clearly shakes down old mindsets. Unless national economic development leaders, trade groups and trade associations acquire proven entrepreneurial experiences, expertise and tactical battlefield capability at the very top and display a warrior mindset to upskill for global competitive excellence, they are just a dance party with water pistols. Entrepreneurialism is the real value creation driving force behind the economy and not a value manipulation exercise with some certificates. Any misunderstanding on such issues only creates shiny cities, surrounded by tent-cities. Study the global economic chaos and worklessness is creeping across the world.
The illusion of super big technology driving super global growth is another myth of crypto-tyrannies. The worshiping super magnanimous technologies, including Facebook engaged in stealing the future from the next generations, now manipulating data to divide and conquer elections and serving special agenda groups causing tribalism and global socio-economic damage. Study how the future routinely stolen in broad daylight by Social Media.
Mutation of economic thought: Why is creation of fake economies much easier; this is where zeros bought, sold and traded as real assets, everything multiplied, subtracted, divided but nothing adds up, there are no bottom-line totals, ever. When columns do not fit anywhere, like an abstract art on canvas, for the eye of the beholder they glow in the dark. Hence, cubism-finances and impressionist-economies, while on the other hand, real value creation economy is one of the hardest journeys,it isrealentrepreneurialism wrapped in integrity and solid hard day's work creating common good. The reason is that small medium businesses have lost trust in their government and major institutions, while they paint the economy as abstract art and print invisible unlimited money but SME only thrown in jail if they only photocopy a dollar bill. Covidians demand a new narrative on economic affairs and overall totals of budgets.
Unless trade groups of nations assembled and thanked profusely for their work done over the last century. Invited to join as new players, as this is now a new page for a new age and a new direction for a new digital future. Let meritocracy chart out the future of trade-groups; let vertical sectors build their own independent global age narratives to ride on entrepreneurial mindsets. When methodical agenda on simultaneous synchronization bring all key components under master plan tabled critical thinking and hardcore business experiences should lead. When vertical groups and all upskilling and reskilling features interact on digital platforms combined, eventually they will all see the light and most importantly learn the future of the global-age of digital commerce. Upskilling of all layers is critical so all grow together. Reskilling to create real value production is essential so it becomes a sustainable model.
With no room to spend another decade on some academic feasibility studies, organize a warrior team to undertake such mobilization developments. Such national mandates are often not new funding dependent rather execution starved and deployment hungry. Why shut down the electricity of the building and climb the skyscraper via the staircase. With the majority of nations locked up in an old mindset on digitization, today, they simply cannot zip up to the top floor, exhausted and breathless as they are climbing stairs and badly stuck on lower floors. Pandemic recovery is harsh. Fire the first person who says they need heavy new funding, fire the second person who says they are too busy to change. Change is a gift for free but for the right mindset.
The New Trends: National mobilization of entrepreneurialism will advance; small and medium businesses will grow, as they have no choice but to upskill innovative excellence and reskill for quality manufacturing of goods and services. Learn from Asia, study Africa, stop reading newspapers but the world maps, acquire new math from 'population-rich-nations', and expand collaborative alliances with the knowledge-rich-nations to reach global markets.
New Trends on Small Medium Business Economy:
The new math: why all over the world it is now attracting new entrepreneurs at rapid speed? Why are Covidians all over the world refusing high-rise, low pay, cubical-slavery and transforming to creative freedom, global-age access and hammocks. Today a USD $1000 investment in technology buys digital solutions, which were million dollars, a decade ago. Today, any micro-small-medium-enterprise capable of remote working models can save 90% of office and bureaucratic costs and suddenly operate like a mini-multi-national with little or no additional costs.
The new uplifts: How struggling economies are now exploring the "National Mobilization of Entrepreneurialism on Digital Platforms of Exportability Protocols" as alternate revolutionary thinking. Study how Africa model under Dr. Ameenah Gurib-Fakim is expanding and why the groups of western developed economies are so fearful of such a mega shift in thinking. Study Expothon on Google.
The new speed: If Agrarian age to industrial age took a millennia, while industrial age to computer age took a century, now from cyber-age to paperless, cash-less, office-less and work-less age it is almost knocking the door, just open and see. Is this the revenge of The Julian Calendar, time like a tsunami drowning us in our own depths of performance, challenging our lifelong learning and exposing our critical thinking forcing us to fathom the pace of change, swim or drown?
Time to study deeply, why forest fires always put out by creating more selected fires; therefore let government and bureaucracy stay where they are, while creating a far superior brand new meritocracy centric digital firefighting unit to act at the top and bring required results. The cost is a fraction of what routinely wasted 1000 times in lost and missed opportunities.
Time to appreciate, why is the fear of exposure of limited talent the number one fear of adapting digitizationas digital-divide is just a mental-divide.Why without digitization there is no economy and why it has taken decades?
Time to apply entrepreneurial mindset, why incentivizing all frontline management of all midsize business economic development and foreign investment attraction and export promotion bodies is a requirement of time? Observe the power of entrepreneurial mindset in the driver seat, deploy national mobilization of midsize economies, accept upskilling as a national mandate, and digitization as national pride.
Is there any authoritative leadership on entrepreneurialism present in the boardroom? No need to have chills, as mainly from Asia, there are some 500 million new entrepreneurs already on the march, therefore, no need to ask where are they headed but rather ask where your national entrepreneurialism is going? Study why entrepreneurialism is neither academic-born nor academic centric, why all most successful legendary founders that created earth shattering organizations were only the dropouts?
Is there a new realization or back to water pistol games? Not to be confused with academic courses on fixing Paper-Mache economies and already broken paperwork trails, chambers primarily focused on conflict resolutions, compliance regulations, and trade groups on taxation policy matters. Mobilization of small medium business economy is a tactical battlefield of advancements of an enterprise, as meritocracy is the nightmarish challenges for over 100 plus nations where majority high potential sectors are at standstill on such affairs. Surprisingly, such advancements are mostly not new funding hungry but mobilization starved. Observe the trail of silence. The empty shelves are not supply chain issues but symptoms of broken down economies. Economies are not cryptopia; they are about real value creation by the local small medium business forces to create local grassroots prosperity. The failure is not having the right mindsets.
Five things to watch for the year 2022: US election will surprise the world as it has the last two times. World economies tested, financially along with leadership competency levels. Big business will remain big and undisturbed. The Covidian will march for truth. Small medium business mobilization will further grow as a reliable answer to the economy and jobs.This is how humankind will crawl towards critical thinking.
The rest is easy