The Nigerien government will be able to provide its population with better health coverage with financing approved today by the World Bank. This 15-year multiphase program will use innovative and comprehensive nutrition and health interventions to improve health system efficiency, equity, and sustainability, as well as boost girls' and women's empowerment.
Niger's health system faces immense challenges. Despite progress in recent years, the country has a high under-five mortality rate of 77 deaths per 1,000 live births in 2020 and stunting continues to have devastating effects on the long-term development of Niger's human capital. Lack of qualified health professionals, particularly doctors, nurses, and medical assistants, has an impact on overall public health. In addition, more than 75% of girls are married before the age of 18, and 30% marry before the age of 15.
"Improving health and nutrition outcomes, as well as empowering girls and women to accelerate the demographic transition will require a transformational commitment over the long term," says Joelle Dehasse, World Bank Country Manager for Niger. "The World Bank is strongly committed to build human capital and improve the lives of the poorest in a fragile context. Refugees and host communities, who use health care services in the targeted areas, will also benefit from these improved basic services."
The first phase of the MPA, the Niger – Improving women's and girls' access to improved health and nutrition services (Lafia-Iyali) project aims to increase the utilization of reproductive, maternal, newborn, child and adolescent health and nutrition services and improve key behaviors known to improve health and nutrition outcomes, as well as girls' and women´s agency in Zinder and Maradi region. Specifically, the project will increase the coverage, utilization and quality of the integrated package of services, as well as the continuity of services to address under-five child mortality, maternal mortality and sexual and reproductive health. It will support demand for health and nutrition services to promote key behaviors for increased demand. About 6,500,000 people, including refugees, and IDPs will benefit from the project by 2026.
The total financing for the project's first phase is $125 million. This includes a $25 million grant from the Global Financing Facility (GFF), a global partnership hosted at the World Bank that supports country-led efforts to prioritize investments in the health, nutrition and well-being of women, children and adolescents while building more resilient and inclusive health systems. The project aligns with Niger's investment case, supported by the GFF, to accelerate health and nutrition outcomes for women, children and adolescents.
Uganda Economy to Rebound but Could Take Longer to Become a Lower-Middle-Income Country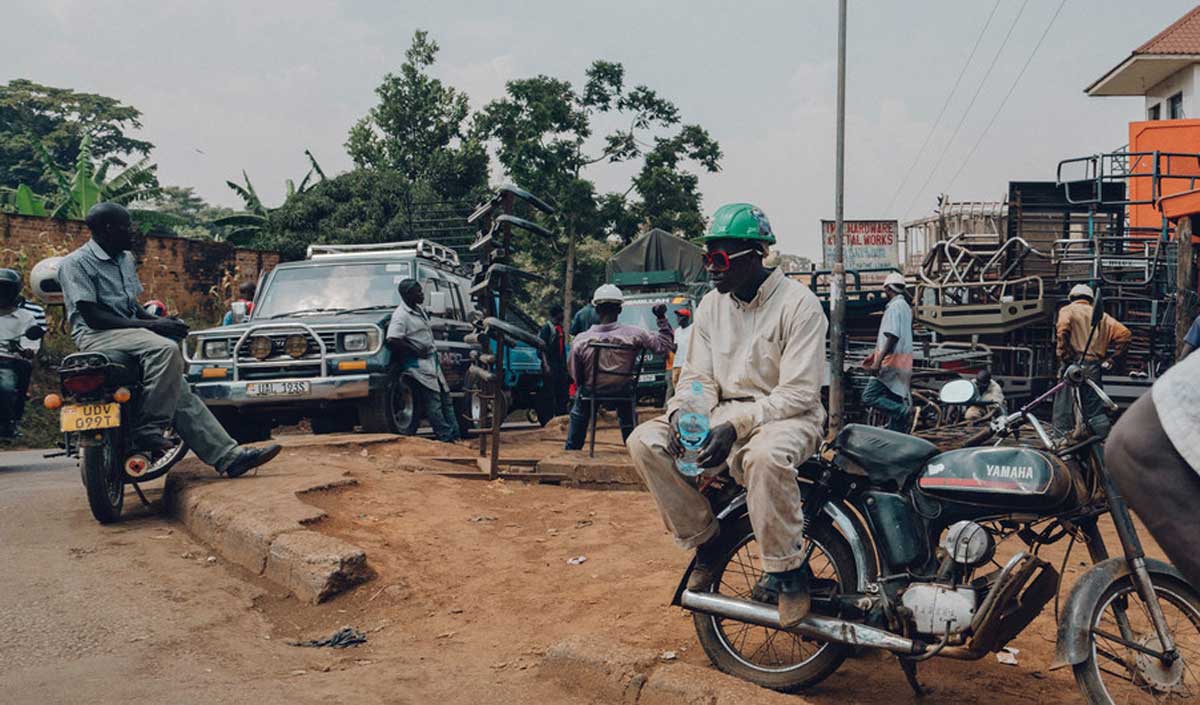 Uganda's growth is expected to be between 3.5% and 4.0% in Fiscal Year (FY) 22 and about 5.5% in FY23; both projections are about one percentage lower than the June 2021 forecast, according to the latest edition of the Uganda Economic Update (UEU). The economic recovery in FY21 tapered off in early FY22 mainly due to the more severe second COVID-19 wave in mid-2021 and the related lockdown measures.
The 18th UEU: Putting Women at the Center of Uganda's Economic Revival says that although growth rebounded since the start of the COVID-19 crisis – driven by a pick-up in private consumption and investment, and a recovery in exports – the country is still likely to face a stop-start recovery until there is wider coverage of the COVID-19 vaccine.
"To ensure an inclusive economic recovery, faster deployment and widespread coverage of the vaccine is critical," saidMukami Kariuki, World Bank Country Manager for Uganda. "It is encouraging to note that in January 2022, schools will be opened; and support to micro, small and medium enterprises has been prioritized to stimulate job creation. Staying the course will require sustained prudent and transparent fiscal and debt management."
The update notes that there has been a rise in poverty and household vulnerabilities, widening of inequalities, and a significant threat looms to human capital development, especially in the education sector where schools have been fully or partially closed for a large part of the last two years.
"Even with higher growth prospects, per capita GDP will remain well below the target of the Third National Development Plan, meaning Uganda will now take longer to become a lower-middle-income country," saidRichard Walker, Senior Economist, and co-author of the UEU. "Significant uncertainty remains on the evolution of COVID-19; weather shocks are a perennial threat; while lower revenues, spending pressures and adjustments to the government's debt profile could jeopardize Uganda's hard-earned macroeconomic stability."
On the upside, commodity prices have recovered, digital technologies and the digital economy continue to support new ways of operating and doing business, and the potential for Ugandan women to drive the recovery is enormous, but only if they have fair and equal opportunities to reach their full potential.
The UEU's special focus this year is on women's economic empowerment, which is essential to an integrated response to shorter-term recovery needs and longer-term actions that will address deeper gender inequalities and foster more inclusive and sustainable growth.
"Uganda's economic recovery will be faster, stronger, and more sustainable if it brings more women into the center of profitable economic activity," said Jennifer Solotaroff, Senior Social Development Specialist, and co-author of the UEU. "Not investing in women deprives households and the economy of the contributions they would make and slows its transition out of agriculture."
The update urges Uganda to keep girls in school; invest in interventions to ease women's unpaid care work responsibilities; create more time for women's wage employment or entrepreneurship; pass and enforce laws protecting gender-equal rights for heirs and descendants to inherit land and other family assets; improve financial literacy among women, increase women's access to formal financial services; meet women's demand for more credit by passing laws prohibiting gender discrimination in access to credit; and promote alternative methods to establish women's creditworthiness.
The benefits of investing in women's marketable job skills and growth-oriented entrepreneurship will accrue not only to women, but to their households and, by extension, the whole of Ugandan society.
Africa Industrialization Week 2021 at UNIDO
A series of webinars on themes such as the Fourth Industrial Revolution, climate-related challenges in industrialization, and opportunities for Japanese and other international investors on the African continent, marked the beginning of Africa Industrialization Week 2021 at the United Nations Industrial Development Organization (UNIDO).
Africa Industrialization Week, observed by the United Nations system each year in November, focuses on raising awareness of the importance of Africa's industrialization and the challenges faced by the continent.
"The African Continental Free Trade Area – AfCFTA – agreement, which came into being this year, opens up a huge market of 1.3 billion people and is a US$3.4 trillion economic bloc with the potential to lift 30 million Africans out of extreme poverty. Coupled with the African Union's Agenda 2063 and the 2030 Agenda for Sustainable Development Goals, it will help focus on addressing the existing challenges and opportunities to accelerate the industrial development of the continent," said UNIDO Director General, LI Yong, in his message on the occasion.
"The Fourth Industrial Revolution (4IR) has deep implications for sustainable development of Africa, and governments' policymaking approach towards new technology and innovation needs to be more agile, flexible and resilient," according to Bernardo Calzadilla-Sarmiento, UNIDO Managing Director of the Directorate of Digitalization, Technology and Agribusiness at UNIDO.
At a webinar on 'Road to 4IR for Africa,' Calzadilla-Sarmiento said that by 2030 Africa's potential workforce will be among the world's largest and there is a massive opportunity for growth when this is coupled with the needed infrastructure and suitable skills for innovation and technology use.
Other panellists from the field of robotics, Artificial intelligence and the Internet of Things also discussed the potential strengths and opportunities, as well as the challenges for African industrialization.
In a separate webinar, hosted by UNIDO's Investment and Technology Promotion Office (ITPO) in Tokyo, the panelists discussed ways to facilitate and promote investment and technology transfer, especially from Japan, for industrial development in Africa. Panelists emphasized that there was a need to increase manufacturing capabilities and improve capacity building, especially in sectors like pharmaceuticals, both for domestic consumption and for export.
"There are projected business opportunities valued at US$ 5.6 trillion by 2025 due to the increased spending capacity of US$ 3.5 trillion and growth in household consumption to US$2.1 trillion. This creates great business opportunities for investors from Japan, as well as from the rest of the world," opined Mansur Ahmed, Vice President of the Africa Business Council.
In a webinar on "Carbon-Neutral and Resilient industrialization in Africa," the panelists discussed ways of addressing the challenges of climate change and ensuring an inclusive and sustainable industrial development on the continent. They agreed there is a need for a policy environment that allows private sector participation in energy generation, and a need to develop pathways aligning industrial policy goals with national climate action priorities and policies.
In 2016, the United Nations proclaimed the period 2016-2025 as the Third Industrial Development Decade for Africa (IDDA III) and tasked UNIDO with leading the implementation of the Decade, in collaboration with a range of partners. According to Victor Djemba, chief of UNIDO's Africa division, UNIDO coordinated the development of a Joint Roadmap to better streamline international efforts into programmes and projects for the continent's industrial development activities. "The vision for the implementation of IDDA III is to firmly anchor Africa on a path towards inclusive and sustainable industrial development," he added.
Ethiopia: Humanitarian aid needed as situation deteriorates in Tigray
With the dire humanitarian situation in Tigray, Ethiopia, continuing to deteriorate, it is critical to establish a regular flow of humanitarian aid into the region, the Deputy Spokesman for the UN Secretary-General said on Wednesday.
Yesterday, almost 40 trucks with humanitarian supplies, including food, left the Afar capital of Semera for Tigray – the first convoy to do so since 18 October.
Meanwhile, trucks containing fuel and medical supplies are still waiting for clearance in Semera.
Around 500 trucks of humanitarian supplies are required per week, Farhan Haq informed journalists at a regular press briefing.
Seven million food insecure
In November 2020, heavy fighting between central Government troops and those loyal to the Tigray People's Liberation Front (TPLF) have left Ethiopia's northern regions of Tigray, Amhara and Afar in dire need of humanitarian assistance.
And after months of killings, looting and destruction of health centres and farming infrastructure, including irrigation systems that are vital to the production effort, those needs have only surged.
Currently, some seven million people throughout the country are suffering acute food insecurity.
Growing needs
Meanwhile following their suspension on 22 October, UN Humanitarian Air Service flights to Mekelle have resumed, allowing the UN and humanitarian partners to rotate staff in and out of Tigray and transfer a limited amount of operational cash.
However, said the Deputy Spokesperson, "humanitarian partners on the ground continue to report significant challenges due to cash shortages for operations".
Despite a $40 total injection of new resources to Ethiopia – $25 million from CERF and $15 million from the country-based Ethiopia Humanitarian Fund (EHF) –  the country still faces a funding gap of $1.3 billion, including $350 million for the response in Tigray.
Despite an extremely challenging operating environment, humanitarian partners continue to respond to urgent and growing needs across northern Ethiopia, including in Amhara and Afar.
In Amhara, a major food assistance operation kicked off in Kombolcha and Dessie towns, targeting more than 450,000 people over the next two weeks.
Relocate families
Yesterday, the UN announced that given the security situation in the country, and out of an abundance of caution, it is reducing its footprint in Ethiopia by temporarily relocating all eligible dependents.
"It is important to note that staff will remain in Ethiopia to deliver on our mandates", said Stéphane Dujarric, Spokesman for the Secretary-General.
The UN will monitor the situation as it evolves, keeping in mind the safety of the staff and the need to continue its operations and support all those who need assistance.
Earlier this month, the Organization confirmed that at least 16 UN staff and dependents had been detained in the Ethiopian capital, Addis Ababa, and that it was working with the Government of Ethiopia to secure their immediate release.