A new World Bank report on the challenges facing the Pacific region's outer island communities identifies investment in people and livelihoods as a key for inclusive economic growth.
Archipelagic Economies: Spatial Economic Development in the Pacific looks at the challenges Pacific governments must address to provide services and infrastructure to populations spread across hundreds of islands spanning the vast Pacific Ocean. The report puts forward a series of practical steps that countries can take to overcome these challenges in a way that supports resilient and inclusive economic growth.
"Many Pacific countries are faced with significant challenges in delivering services and connecting remote, outer island communities; with difficult decisions around resources and how to best invest often limited resources into outer island communities," said the report's lead author, World Bank Lead Economist for Fiscal Policy and Sustainable Growth Robert Utz.
"This report aims to provide Pacific governments, development partners and decision-makers with evidence to assess options for fostering development for the people in those outer islands, so they can make stronger contributions to the larger economic development of the whole country."
The report identifies six guiding economic policy principles:
1) Policy solutions that seek to achieve equitable increases in living standards need to be grounded in an understanding of the economic implications of the Pacific region's unique economic geography.
2) Outer islands' development should be assessed from a spatial perspective; one that considers interactions with the country's main island and the region beyond.
3) A balanced approach that combines investments in urban areas to accommodate migration from outer islands to main islands with support for outer island populations is likely to achieve better welfare and equity outcomes than an approach that neglects one side or the other.
4) Growth-enhancing investments should be guided by clearly-identified opportunities, rather than by a desire to try to equalize economic opportunities across islands.
5) With limited scope to close the gap in economic opportunities between outer and main islands investments to promote livelihoods and human development should be given preference.
6) Outer islands are subject to a complex political economy of intra-island and outer island-main island relationships that need to be considered in development interventions.
"This is an important and timely study," said Denton Rarawa, Senior Economic Advisor at the Pacific Islands Forum Secretariat. "The current COVID-19 crisis has highlighted the need to address the institutional, service delivery and capacity gaps of nations across the Pacific. As we strive for greater vaccination rates and begin to think about how we'd like to rebuild after the pandemic, I believe this report has a lot to offer the future of the Pacific, especially in our efforts to leave no one behind."
The Archipelagic Economies report is a companion publication to the World Bank's Pacific Possible series, which in 2017 and 2018 looked at opportunities for economic growth in Pacific Islands Countries across key sectors including tourism, fisheries, and labour mobility.
The World Bank works in partnership with 12 countries across the Pacific, supporting 87 projects totaling US$2.09 billion in commitments in sectors including agriculture, aviation and transport, climate resilience and adaptation, economic policy, education and employment, energy, fisheries, health, macroeconomic management, rural development, telecommunications and tourism.
Renewable Energy Jobs Reach 12 Million Globally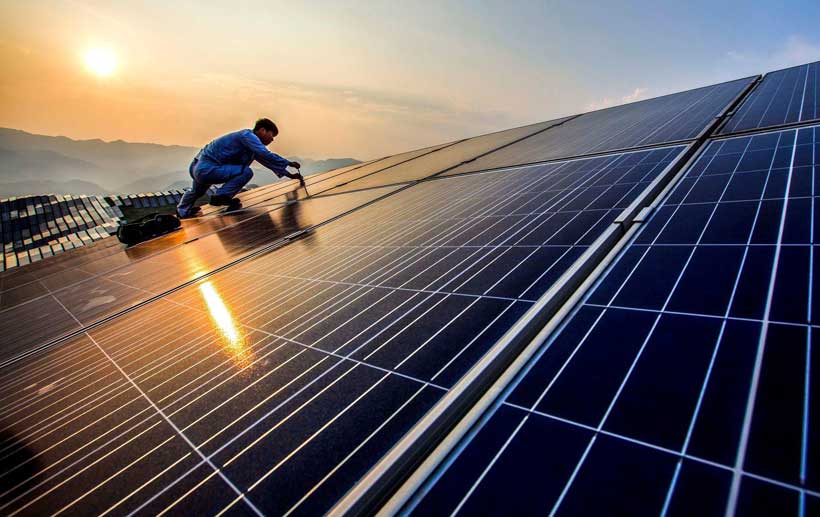 Renewable energy employment worldwide reached 12 million last year, up from 11.5 million in 2019, according to the eighth edition of Renewable Energy and Jobs: Annual Review 2021. The report was released by the International Renewable Energy Agency (IRENA) in collaboration with the International Labour Organization (ILO) at a high-level opening of IRENA's Collaborative Framework on Just and Inclusive Transitions, co-facilitated by the United States and South Africa.
The report confirms that COVID-19 caused delays and supply chain disruptions, with impacts on jobs varying by country and end use, and among segments of the value chain. While solar and wind jobs continued leading global employment growth in the renewable energies sector, accounting for a total of 4 million and 1.25 million jobs respectively, liquid biofuels employment decreased as demand for transport fuels fell. Off-grid solar lighting sales suffered, but companies were able to limit job losses.
China commanded a 39% share of renewable energy jobs worldwide in 2020, followed by Brazil, India, the United States, and members of the European Union. Many other countries are also creating jobs in renewables. Among them are Viet Nam and Malaysia, key solar PV exporters; Indonesia and Colombia, with large agricultural supply chains for biofuels; and Mexico and the Russian Federation, where wind power is growing. In Sub-Saharan Africa, solar jobs are expanding in diverse countries like Nigeria, Togo, and South Africa.
"Renewable energy's ability to create jobs and meet climate goals is beyond doubt. With COP26 in front of us, governments must raise their ambition to reach net zero," says Francesco la Camera, IRENA Director-General. "The only path forward is to increase investments in a just and inclusive transition, reaping the full socioeconomic benefits along the way."
"The potential for renewable energies to generate decent work is a clear indication that we do not have to choose between environmental sustainability on the one hand, and employment creation on the other. The two can go hand-in-hand," said ILO Director-General, Guy Ryder.
Recognising that women suffered more from the pandemic because they tend to work in sectors more vulnerable to economic shocks, the report highlights the importance of a just transition and decent jobs for all, ensuring that jobs pay a living wage, workplaces are safe, and rights at work are respected. A just transition requires a workforce that is diverse – with equal chances for women and men, and with career paths open to youth, minorities, and marginalised groups. International Labour Standards and collective bargaining arrangements are crucial in this context.
Fulfilling the renewable energy jobs potential will depend on ambitious policies to drive the energy transition in coming decades. In addition to deployment, enabling, and integrating policies for the sector itself, there is a need to overcome structural barriers in the wider economy and minimise potential misalignments between job losses and gains during the transition.
Indeed, IRENA and ILO's work finds that more jobs will be gained by the energy transition than lost. An ILO global sustainability scenario to 2030 estimates that the 24-25 million new jobs will far surpass losses of between six and seven million jobs. Some five million of the workers who lose their jobs will be able to find new jobs in the same occupation in another industry. IRENA'sWorld Energy Transition Outlook forecasts that the renewable energy sector could employ 43 million by 2050.
The disruption to cross-border supplies caused by COVID-19 restrictions has highlighted the important role of domestic value chains. Strengthening them will facilitate local job creation and income generation, by leveraging existing and new economic activities. IRENA's work on leveraging local supply chains offers insights into the types of jobs needed to support the transition by technology, segment of the value chain, educational and occupational requirements.
This will require industrial policies to form viable supply chains; education and training strategies to create a skilled workforce; active labour market measures to provide adequate employment services; retraining and recertification together with social protection to assist workers and communities dependent on fossil fuels; and public investment strategies to support regional economic development and diversification.
Read full report
In highly uneven recovery, global investment flows rebound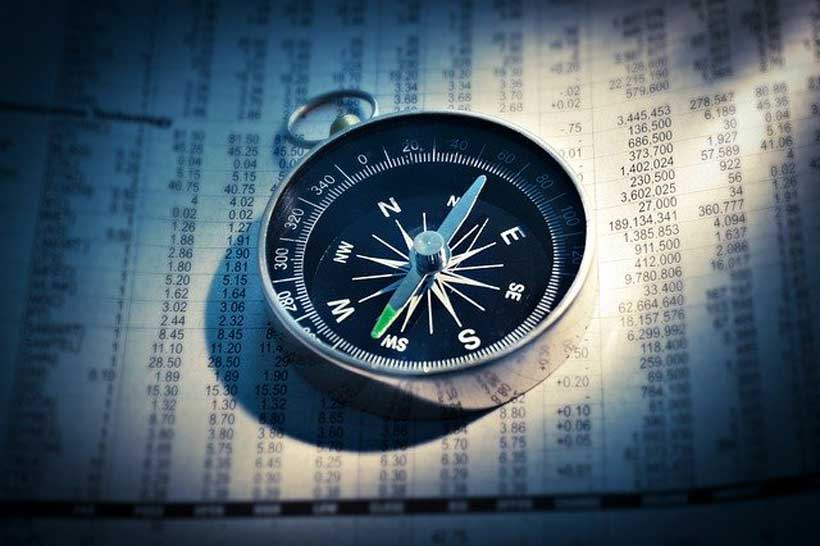 After a big drop last year caused by the COVID-19 pandemic, global foreign direct investment (FDI) reached an estimated $852 billion in the first half of 2021, showing a stronger than expected rebound.
That's according to the latest Investment Trends Monitor, released this Tuesday by the United Nations Conference on Trade and Development (UNCTAD).
It shows the increase in the first two quarters in FDI, recovered more than 70 per cent of the losses stemming from the COVID-19 crisis in 2020.
For the UNCTAD's director of investment and enterprise, James Zhan, the good news "masks the growing divergence in FDI flows between developed and developing economies, as well as the lag in a broad-based recovery of the greenfield investment in productive capacity."
Mr. Zhan also warns that "uncertainties remain abundant".
Global outlook
The duration of the health crisis, the pace of vaccinations, especially in developing countries, and the speed of implementation of infrastructure stimulus, remain important factors of uncertainty.
Other important risk factors are labour and supply chain bottlenecks, rising energy prices and inflationary pressures.
Despite these challenges, the global outlook for the full year has improved from earlier projections.
The growth in the next few months should be more muted than the in the first half of the year, but it should still take FDI flows to beyond pre-pandemic levels.
Uneven recovery
Between January and June, developed economies saw the biggest rise, with FDI reaching an estimated $424 billion, more than three times the exceptionally low level in 2020.
In Europe, several large economies saw sizeable increases, on average remaining only 5 per cent below pre-pandemic quarterly levels.
Inflows in the United States were up by 90 per cent, driven by a surge in cross-border mergers and acquisitions.
FDI flows in developing economies also increased significantly, totalling $427 billion in the first half of the year.
There was a growth acceleration in east and southeast Asia (25 per cent), a recovery to near pre-pandemic levels in Central and South America, and upticks in several other regional economies across Africa and West and Central Asia.
Of the total recovery increase, 75 per cent was recorded in developed economies.
High-income countries more than doubled quarterly FDI inflows from rock bottom 2020 levels, middle-income economies saw a 30 per cent increase, and low-income economies a further nine per cent decline.
Mixed picture for investors
Growing investor confidence is most apparent in infrastructure, boosted by favourable long-term financing conditions, recovery stimulus packages and overseas investment programmes.
International project finance deals were up 32 per cent in number, and 74 per cent in value terms. Sizeable increases happened in most high-income regions and in Asia and South America.
In contrast, UNCTAD says investor confidence in industry and value chains remains shaky. Greenfield investment project announcements continued their downward path, decreasing 13 per cent in number and 11 per cent in value until the end of September.
Agenda 2030
After suffering double-digit declines across almost all sectors, the recovery in areas relevant to Sustainable Development Goals (SDGs) in developing countries remains fragile.
The combined value of announced greenfield investments and project finance deals rose by 60 per cent, but mostly because of a small number of very large deals in the power sector.
International project finance in renewable energy and utilities continues to be the strongest growth sector.
The investment in projects relevant to the SDGs in least developed countries continued to decline precipitously. New greenfield project announcements fell by 51 per cent, and infrastructure project finance deals by 47 per cent. Both had already fallen 28 per cent last year.
Capabilities fit is a winning formula for M&A: PwC's "Doing the right deals" study
Ensuring there is a capabilities fit between buyer and target is key to delivering a high-performing deal, according to a new PwC study of 800 corporate acquisitions. . The study finds that capabilities-driven deals generated a significant annual total shareholder return (TSR) premium (equal to 14.2% points) over deals lacking a capabilities fit.
The "Doing the right deals" study looks at the 50 largest deals with publicly-listed buyers in each of 16 industries and evaluates the characteristics that delivered superior financial outcomes for the buyers, as measured by annual TSR.
A capability is defined as the specific combination of processes, tools, technologies, skills, and behaviours that allows the company to deliver unique value to its customers.
Two types of deals were found to outperform the market: capabilities enhancement deals – in which the buyer acquires a target for a capability it needs — and capabilities leverage deals – in which the buyer uses its capabilities to generate value from the target. These represent a true engine of value creation, delivering average annual TSR that was 3.3% points above local market indices. Deals without these characteristics – limited-fit deals – had an average annual TSR of -10.9% points compared to the local market indices.
While 73% of the largest 800 deals analysed sought to combine businesses that did fit from a capabilities perspective, 27% were limited-fit deals. The analysis shows that for every dollar spent on M&A, roughly 25 cents were spent on such limited-fit deals that in many cases destroyed shareholder value.
Alastair Rimmer, Global Deals Strategy Leader, PwC UK said: "Our analysis confirms that deals where the buyer is focused on enhancing its own capabilities or leveraging its capabilities to improve the target can result in a substantial TSR premium. Whether a deal creates value depends less on whether it is aimed at consolidation, diversification or entering new markets. What matters is whether there is a solid capabilities rationale between the buyer and the target."
Capabilities fit delivers shareholder value across industries
The capabilities premium was found to be positive across all of the 16 industries studied. The share of capabilities-driven deals was highest in pharma & life sciences (92%), an industry where deals often combine one company's innovation capabilities with another's strength in distribution. Other leading industries in capabilities fit deals were health services and telecommunications (both with 90% capabilities-driven deals) and automotive (86%). Limited fit deals were found to be most prevalent in the oil & gas industry (62%), where asset acquisition can play an important role in addition to capabilities fit.
The analysis shows that the stated strategic intent of a deal, as defined in corporate announcements and regulatory filings, has little to no impact on value creation. Whether a deal fits or not depends less on stated goals of consolidation, diversification or entering new markets. What matters is whether there is a capabilities fit between the buyer and the target. Deals aiming for geographic expansion notably stood out as performing less well than others, largely because many of them (34%) were limited-fit deals.
The M&A playing field has shifted due to COVID-19
More than ever, companies must be clear in defining which capabilities they can leverage to succeed, and which capabilities gaps they need to fill.
Hein Marais, Global Value Creation Leader, PwC UK added: "Deal rationales have shifted in a COVID context, reflecting the heightened need for new and different capabilities if an enterprise is to generate value and create sustained outcomes.  The need to move quickly increases the pressure to do deals at pace – and thereby the risk of failing to evaluate capabilities fit with enough care. Ensuring such capabilities fit, however, dramatically increases the chances of your deal creating value."