50 Firms Collaborate to Champion Next Gen Careers in Industry
The World Economic Forum today launches the New Generation Industry Leaders (NGIL) programme, a global community of fast-rising young industrialists to accelerate environmental and social progress in manufacturing and production sectors, transforming perceptions and inspiring a new generation to take up a career in industry.
Over 50 world-leading companies in the production ecosystem, including Apple, DHL, Johnson & Johnson, Rockwell Automation, Siemens and Stanley Black & Decker, are supporting the NGIL programme. Beyond proposing their young leaders to join the community, these companies are making their training materials available to the community and executives are acting as mentors for the community members.
Emerging technologies are transforming industries as diverse as automotive, chemicals, electronics, healthcare and textiles. But industrial production is facing a skills shortage in all areas from R&D and design to consumer behaviour and end-of-use cycles. Research from global consulting firm Korn Ferry found that by 2030, there will be a global human talent shortage of more than 85 million people, which could result in $8.5 trillion in unrealized annual revenues. The New Generation Industry Leaders community will play an active role to address these challenges.
Mark Maybury, Chief Technology Officer of Stanley Black & Decker said: "Stanley Black & Decker is honored to contribute to the establishment of the NGIL community which fills a critical gap in the leadership development of future industrial leaders. This programme inspires the next generation through exposure to visionary industrial leaders, cross connecting this worldwide cohort to foster peer-to-peer learning and transforming their future by accelerating their growth and focusing their purpose on global challenges."
Tanja Küppers, Chief Operating Officer of DHL Supply Chain Europe, Middle East and Africa, said: "New Generation Industry Leaders have the ability to push innovative minds and fire up the hearts of people to reach great heights of sustainable performance; by embracing connectedness with the business, society and environment they act as responsible leaders towards their workforce, customers and partners."
Members of the New Generation Industry Leaders programme are nominated by senior executives from their respective companies and organizations. The first cohort of leaders numbers over 100, of whom half are women. They represent more than 20 countries and 12 industrial sectors, including energy, automotive, mining and metals. Each cohort of new leaders will embark on an 18-month journey embracing the following principles and activities:
· Get inspired: learning modules in strategy, leadership and operations, delivered by thought leaders, CEOs and senior executives from the production ecosystem.
· Connect: peer networking sessions to learn from each other's unique workplaces and career experiences and to share ideas, challenges and solutions.
· Transform: smaller cross-industry teams to help accelerate responsible industry transformation and co-create new ideas to get the world excited about new opportunities and innovations in manufacturing and production.
Members agree to collaborate to drive positive change within each impact area in their own organizations, with the goal of leveraging their shared efforts to engage with and attract younger generations.
Jeremy Jurgens, Managing Director at the World Economic Forum, said: "The transformation in manufacturing and production being driven by the Fourth Industrial Revolution can only succeed with the leadership and collaboration of young professionals. We are thrilled to announce the launch of this inaugural group of exceptional leaders who will challenge their peers to embrace the incredible opportunities promised by a career in industry."
Lawrence Whittle, Chief Executive Office of global technology firm Parsable, said: "Today's factories are the most technologically advanced work environments in the world. So much innovation is happening in industrial sectors. But industry has an image problem – it's not seen by young people as tech-savvy or future-focused. We urgently need to change perceptions around a career in manufacturing to attract and retain the finest talent from mobile-first generations."
Blue Economy Offers Opportunities for Sustainable Growth in Tunisia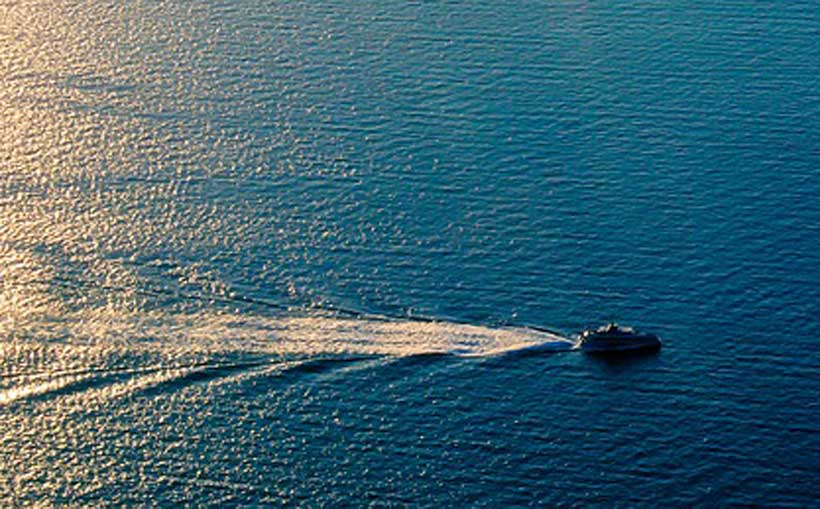 With support from the World Bank, in June 2022, Tunisia launched its first report on the status of the blue economy. The report, titled in French "L'économie bleue en Tunisie: Opportunité pour un développement intégré et durable de la mer et des zones côtières" (The Blue Economy in Tunisia: An Opportunity for Integrated and Sustainable Development of the Sea and Coastal Areas), recommends initial guidelines for a national strategy in this area. Spearheaded by the Ministry of the Environment and the Secretariat General for Maritime Affairs, the report is the product of extensive consultation with stakeholders in the blue economy, including the public and private sectors, researchers, and various civil society organizations.
Tunisia has more than 1,300 km of coastline. Its coastal areas are home to 7.6 million people (more than 66% of its population) who depend heavily on coastal and marine resources for their livelihoods. The report identifies avenues for sustainable development of the blue economy through tourism, fishing and aquaculture, maritime transport, ocean-based renewable energy, marine biotechnology, and other activities.
"The blue economy offers an opportunity for sustainable development and wealth creation for Tunisia through sustainable use of marine and coastal resources for economic growth, improved livelihoods and jobs, and healthy marine and coastal ecosystems," said Alexandre Arrobbio, World Bank Country Manager for Tunisia. "I welcome the Government's commitment to developing the blue economy in Tunisia as part of its next development plan," he added.
The report identifies three strategic objectives: (i) promotion of economic growth of maritime activities (ii) social inclusion and gender equality, and (iii) sustainability of natural resources and ecosystem services. To achieve these objectives, five areas of intervention are proposed: establishment of institutional governance; promotion of resources and financing mechanisms; support for job creation, poverty alleviation, the inclusion of vulnerable groups, and gender mainstreaming; development of knowledge of marine and coastal capital; and strengthening of resilience to climate change.
Following the publication of this report, the Tunisian Government and the World Bank will continue their cooperation for the development of the blue economy in Tunisia. The World Bank has mobilized the PROBLUE Trust Fund to undertake the second phase of technical assistance, supporting a roadmap for the development of the blue economy in Tunisia. In the second phase of assistance to Tunisia, the Bank will conduct analyses and offer advice on institutional policies and promotion of public and private investment, in addition to providing support for strategic and operational dialogue with relevant stakeholders.
Ray Dalio: Dollar-dominated global order is 'fading away'
With the dollar losing clout and the world dividing into competing currency and economic blocs, American investor Ray Dalio said it will be countries less vulnerable to global conflict like those in Southeast Asia that prosper in coming years.
Dalio, who founded the $150 billion U.S. hedge fund Bridgewater Associates, said that the current world order is changing in ways more similar to the time leading up to and during World War II than the post-war period. "We are seeing each country's populism and nationalism growing in preparation for greater conflicts," he said.
Dalio saw greater risk and consequences for a war today than during the Cold War, "because the Soviet Union was never a comparable power to the United States" economically. China has emerged as that economic rival, he said.
And then there is the matter of the dollar's declining clout. The era of a "dollar-dominated world order" and a globalized economy was "fading away," Dalio said. "We are now going to have the major powers and their allies form economic, currency, and military blocs."
In addition to the U.S., Europe and Japan – both mature economies home to key currencies – "have run up very large debts and have developed a dependence on their central banks to print money to buy the government debts," he said. The increase in debt monetization "will mean that holders of debt assets will get bad inflation-adjusted returns."
He instead recommended investing in countries that have sound finances, have no serious internal conflicts, are less vulnerable to international war, and are continuing to innovate.
His list included members of the Association of Southeast Asian Nations like Indonesia and Vietnam, as well as India and countries in the Saudi Arabia-led Gulf Cooperation Council.
"Those desiring globalization will now look beyond the United States, China and Europe," he said.
All-In on AI: How Smart Companies Win Big With Artificial Intelligence
Launching today, "All-In on AI" examines how extensive AI adoption offers a distinct competitive advantage to companies across a wide variety of industries. Widespread AI adoption is no longer merely the tech industry's prerogative; small to midsize companies and legacy businesses older than Silicon Valley can also benefit by integrating AI into their business strategies. "All-In on AI" delves into real examples of such companies that have transformed their business models, products, processes, strategies, cultures and more by fully embracing AI.
With less than 1% of large companies using AI extensively, the book uncovers and outlines the untapped potential of AI in a quickly accelerating digital world. It draws on the experience of its authors: Tom Davenport, a renowned author, academic, and specialist in business innovation, analytics, and artificial intelligence; and Nitin Mittal, the AI innovation award-winning leader of Deloitte's AI business, and principal, Deloitte Consulting LLP. By analyzing case studies and working with companies that have seen widespread AI integration transform their business, the authors thoroughly illustrate what it means to be "AI fueled," from strategic archetypes for adoption to the human side, technology and data, capabilities, and industry use cases.
"All-In on AI" focuses on the transformative capabilities of aggressive AI adoption, rather than the experiments and narrow deployments that characterize most companies' approaches. The "all in" approach to AI can help companies differentiate themselves from the competition. The book also calls for an assumption of augmentation, in which artificial intelligence and human capabilities can interact in business. It lays out what leaders will need to take into consideration when applying AI broadly across a company's enterprises.
"At Deloitte, we determined that AI would play a major role in our organization's future, and we have invested in embedding AI across our audit, tax, consulting and risk advisory businesses. Our commitment to becoming AI fueled means that our professionals and AI systems work closely and collaboratively, augmenting each other" said Jason Girzadas, Deloitte's managing principal of businesses, global and strategic services. "'All-in on AI' provides a roadmap for any business leader committed to transforming their business through the power of AI."
"All-In on AI" will help readers learn:
How companies with an "all-in" approach to artificial intelligence can transform their business models, operations and customer relationships and differentiate themselves from non-AI powered counterparts.
Why company leadership and culture are fundamental for a successful AI-powered transformation.
How AI can enable new business strategies, process designs and products/services for innovation and growth.• How case-study companies have sustainably achieved AI integration at a large scale.
How to develop ethical AI capabilities through transparency, fairness, reliability, privacy, safety, robustness and more.
Learn more about "All-In On AI" and purchase the book on the website.
About the authors
Tom Davenport is the president's distinguished professor of information technology and management at Babson College, a visiting professor at Oxford University's Saïd Business School, a fellow of the MIT Initiative on the digital economy, and a senior advisor to Deloitte's AI practice. He pioneered the concept of "competing on analytics" with his best-selling 2006 Harvard Business Review article (and his 2007 book by the same name). He has published over 20 books and over 300 articles for Harvard Business Review, MIT Sloan Management Review, and many other publications. He writes columns for Forbes, MIT Sloan Management Review, and the Wall Street Journal. He has been named one of the world's "Top 25 Consultants" by Consulting magazine, one of the top three business/technology analysts in the world by Optimize magazine, one of the 100 most influential people in the IT industry by Ziff-Davis magazines, and one of the world's top 50 business school professors by Fortune magazine. He's also been a LinkedIn Top Voice for both the education and tech sectors.
Nitin Mittal is a principal with Deloitte Consulting LLP. He currently serves as the U.S. artificial intelligence (AI) strategic growth offering leader. He is the 2019 recipient of the AI Innovator of the Year award at the AI Summit, New York. He specializes in advising clients to achieve competitive advantage through data and AI powered transformations that promote amplified intelligence and enable our clients to make strategic choices and transform ahead of disruption.
Throughout his career, Mittal has served as a trusted advisor on data, analytics and AI and has worked across a number of industry sectors. His primary focus has been working with life sciences and health care clients, implementing large scale data programs that promote organizational intelligence, and the use of advanced analytics and AI to drive insights and business strategy.