Demand for Circular Economy Solutions Prompts Business and Government Changes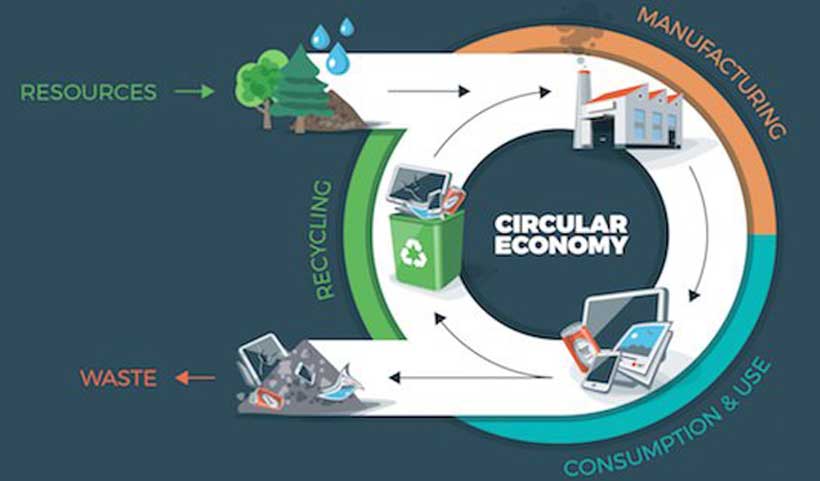 To truly tackle climate goals, the world must transform how it makes and consumes. To support this effort, circular economy initiative Scale360° has expanded its reach from 2 countries to 20 in 2021, taking its unique approach to circular innovation and collaboration to cities, regions and countries around the world, triggering key changes for businesses and governments in how circularity is prioritised and managed.
Scale360°, established in 2019, leverages innovation 'hubs' to bring together leaders in science, policy and business to trigger circular change. They use Scale360°'s unique, tested methodology – the Scale360° Circular Innovation Playbook – to deploy Fourth Industrial Revolution technologies to rethink consumption and production, helping to transform the pipeline of future innovations.
The rapid growth of Scale360° demonstrates the growing demand for guidance on how to enable circular change and collaboration. Highlights from 2021 include:
● Circular Shapers: This initiative, launched this year, mobilised young change-makers in 12 countries to transform their cities into centres of circular economy innovation. Circular Shapers are competitively selected from the Global Shapers Community, a network of young volunteers in 448 city-based hubs around the world.
● Germany: Scale360° Germany is designing a consumer campaign to educate consumers on the environmental impact of 'white goods' (e.g., washing machines, etc.) and empower consumers to lengthen the lifespan of their appliances. This project has been developed in collaboration with Kearney and the Circular Valley.
● Singapore: This new program will improve the conditions for circular scalability in Singapore by engaging Singapore's Deep Tech community and accelerating circular innovation collaborations between startups and corporates. Launched September 2021, this program was developed in collaboration with SGInnovate, a government-backed Deep Tech ecosystem builder and investor.
● Kenya, Bangladesh and India: In these countries, the 2030 Water Resources Group is leveraging Scale360° methodologies, tools and partnerships for scaling up circular economy solutions to improve water resource management in urban, industrial and agricultural sectors. 2030 Water Resources Group is a public-private-civil society partnership hosted by the World Bank Group.
● Argentina: McKinsey.org's flagship initiative Rethinking Recycling – in partnership with Red de Innovación Local (RIL), a network of 200+ Argentine cities' municipal decision-makers – will apply tools from Scale360°'s Circular Innovation Playbook to transform Argentine cities' municipal waste management at scale, aiming to deliver substantive volumes of recyclables and compostables to industry, while also enhancing job opportunities and cost savings for cities.
This momentum comes in addition to the continued evolution of existing programmes. This year, the UAE established a dedicated UAE Circular Economy Council comprising ministers and C-level representatives across public and private sectors. The newly formed cross-ministerial council aims to ensure circular thinking across government is prioritised not only within the Ministry of Climate Change and Environment, but also across the Cabinet, the Ministry of Economy, the Artificial Intelligence Office and local government entities in each emirate. The council serves as a board of advisors for Scale360° in the UAE, and provides a platform for government, business and civil society leaders to share best practices in circular innovation.
"With these changes in place, we can create truly resilient systems that strengthen economies while pursuing the latest innovations," said His Excellency Dr Abdullah Belhaif Al Nuaimi, UAE Minister of Climate Change and Environment and Chair of the UAE Circular Economy Council.
Chile's SOFOFA hub, with the support of the country's Ministry of Environment, is convening the country's largest industry groups together to accelerate circularity by integrating value chains within sectors such as mining, energy, pulp and paper, food and beverages and more. Additionally, entrepreneurs, innovators and civil society members are actively working together to collaborate and build new circular business models at this critical time for the environment and economies.
"Circularity as a concept is still relatively nascent in this region, despite the critical role it plays in helping us achieve our sustainability targets. This is something we hope to change as part of the global Scale360° network, by integrating circular innovation into our mission of building Singapore's Deep Tech economy," said Dr Lim Jui, CEO, SGInnovate.
Such efforts pave the way for collaborations between cities, countries and regions and much-needed system-wide change. "System-wide change requires a system-wide re-thinking of collaboration," said Shannon Bouton, President and CEO, McKinsey.org. "We are always partnering with those who are best placed to drive and scale change for maximum efficiency and impact."

The wider adoption of Scale360° principles sets the stage for a more circular future as leaders rethink innovation. Added Scale360°'s Global Lead, Helen Burdett: "With every city, country and region, we are building a flywheel for change."
Vaccination, Jobs, and Social Assistance are All Key to Reducing Poverty in Central Asia
As the pace of economic recovery picks up, countries in Central Asia have an opportunity to return to pre-pandemic levels of poverty reduction – if they put in place the right policies. This was the overall message shared by World Bank economists today at a regional online event "Overcoming the Pandemic and Ending Poverty in Central Asia".
In the early 2000s, Central Asian countries were among the world's best performers in poverty reduction. Starting in 2009, however, the pace of progress began to slow and even stagnated in some of the countries. The COVID-19 pandemic impacted a region already struggling to generate inclusive growth and end extreme poverty. Now in the second year of the pandemic, poverty rates in Central Asia are falling again, but with high inflation and low vaccination rates, the poor and the most vulnerable continue to suffer from food insecurity, uncertainty, and limited employment opportunities, especially for women.
"Central Asia is recovering from the first shocks of the pandemic, albeit in uneven ways," said Will Seitz, World Bank Senior Economist in Central Asia. "Migration and remittances, key drivers of poverty reduction in the Kyrgyz Republic, Tajikistan, and Uzbekistan, are quickly returning to 2019 levels. Labor markets are also recovering, and work disruptions are much less common. However, the region is yet to get on a stable poverty reduction path."
Among policy priorities to reduce poverty, the World Bank is focused on three key areas: widespread vaccination, increasing employment and wages, and strengthening social assistance programs to support the most vulnerable. To support labor market recovery, the World Bank economists outlined short-term and medium-term measures, including the need to invest in green jobs and encouraging the creation and growth of firms.
It was also stressed that employment alone will not address all drivers of poverty, and strong safety nets are essential to protect the most vulnerable. Compared with other middle-income countries, Central Asian governments typically provide smaller shares of their populations with social assistance.
"Along with ensuring fair, broad access to effective and safe COVID-19 vaccines, Central Asian countries need to urgently address vaccination hesitancy, as it threatens to slow down the recovery," said Tatiana Proskuryakova, World Bank Regional Director for Central Asia. "For every million people vaccinated, global GDP recovers on average nearly $8 billion. We are expecting advanced economies with relatively high vaccination rates to demonstrate much better growth rates than developing economies with low vaccination rates."
Among the main reasons behind vaccine hesitancy in Central Asian countries are worries about vaccine contraindication and safety. While people with pre-existing health conditions in other countries are usually prioritized for vaccination, in the Central Asia region they are more likely to be hesitant to get vaccinated. Providing the public with accurate information on the safety of vaccines and encouraging people with pre-existing health conditions to be vaccinated may help address hesitancy issues.
Vietnam's Development Agenda Receives Additional Boost
Vietnam's push to enhance competitiveness, reduce its carbon footprint, and improve lives and livelihoods has been given a boost with the approval of an AUD 5 million grant by the Australian Government.
This grant represents additional funding to the ongoing Australia – Bank Partnership in Vietnam (ABP), which focuses on a wide range of policy areas designed to support the country's development agenda.
"The COVID-19 pandemic continues to have a significant impact on Vietnam's reform agenda and exacerbate inequalities, which are more pronounced and harder to close for ethnic minorities, for women and for other marginalized groups. Responding to this, Australia's extended collaboration with the World Bank will continue to support Vietnam's quick economic recovery and help achieve its development goals," said Australia's Ambassador to Vietnam HE Robyn Mudie.
The ABP will continue its work on gender equality and the sustainable development of the Mekong Delta. In addition, it will also help address new priorities set out in the country's recently adopted Socio-Economic Development Strategy and Socio-Economic Development Plan, including the transition to a low carbon economy, social equity and inclusion, and innovation-driven growth.
"The ABP will continue providing high-quality advisory work, enabling Vietnamese policymakers to pursue substantive reforms," said Carolyn Turk, World Bank Country Director for Vietnam. "These reforms are needed both for recovery from the economic costs of COVID, but also to set a solid basis for the pathway to higher income status."
The ABP was established in 2017 with an initial funding amount of AUD 25 million. During the COVID-19 pandemic, the ABP responded quickly and provided an additional AUD 5 million to support Vietnam to respond to, and recover from, the pandemic. The program leverages expertise from Australia and the World Bank Group to support the Government of Vietnam in strengthening its development policies and programs.
Cotton sustains more than 100 million families worldwide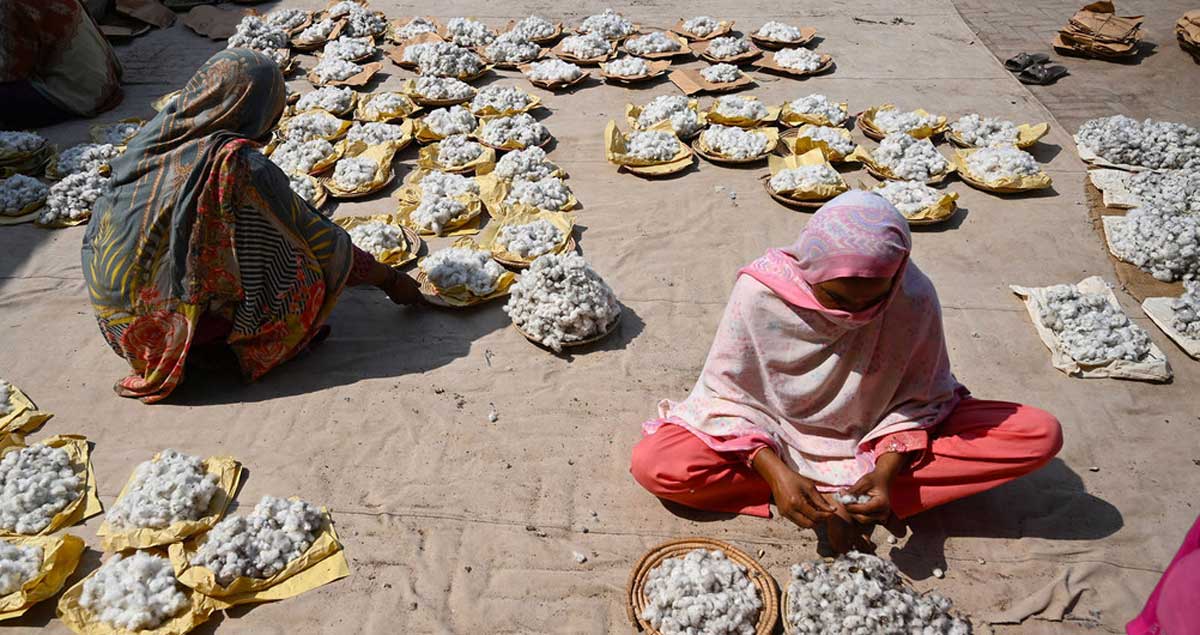 A single metric tonne of cotton provides jobs for five people on average, often in some of the world's most impoverished regions; that adds up around 100 million families across the globe.
To recognize these and other contributions, the United Nations is marking World Cotton Day, this Thursday.
Cotton is an important means of livelihood for millions of smallholders and attracts export revenues to some of the poorest countries. This makes the sector a key contributor to reaching the 2030 Agenda for Sustainable Development.
For the UN, this natural fabric "represents so much more than just a commodity", it is "a life-changing product."
Important source
Cotton is a major source of income for many rural laborers, including women. With this World Day, the UN wants to raise awareness of the critical role that cotton plays in economic development, international trade and poverty alleviation.
The initiative also wants to highlight the importance of sustained, inclusive and sustainable economic growth, full and productive employment, and decent work for all.
Resilient and multipurpose
As a crop resistant to climatic changes, cotton can be planted in dry and arid zones. It occupies just 2.1 per cent of the world's arable land, but it meets 27 per cent of the world's textile needs.
Around 80 per cent of cotton is used in the clothing industry, 15 per cent in home furnishings and the remaining 5 per cent mostly accounts for non-woven applications, such as filters and padding.
Almost nothing from cotton is wasted. In addition to textiles and apparel, food products can be derived from it, such as edible oil and animal feed from the seed.
Other uses have been developed recently, like using cotton-based filaments in 3D printers, because they conduct heat well, become stronger when wet, and are more scalable than materials like wood.
The 'Cotton Four'
The idea for the World Day was born in 2019, when four cotton producers in sub-Saharan Africa – Benin, Burkina Faso, Chad and Mali, known as the Cotton Four -proposed a celebration on October 7, to the World Trade Organization.
With the UN officially recognizing the date, it became an opportunity to create awareness of the need of market access from least developed countries, to foster sustainable trade policies and to enable developing countries to benefit more from every step of the value chain.
For years, UN agencies have worked towards this goal.
For instance, since 2003, the International Trade Centre (ITC) and the World Trade Organization have helped the Cotton Four to improve production local processing capacity, as well as to discuss the trade reforms needed to address high trade barriers.
Another UN agency, FAO, has long offered developing countries technical and policy support. One example is the +Cotton project, a cooperation initiative with Brazil that helps Latin American producers with innovative farming methods.