Lebanon crisis: More international assistance needed urgently
Lebanon's enduring economic crisis risks reversing decades of gains in people's wellbeing, the head of the UN World Health Organization (WHO) said on Friday.
Speaking from the capital, Beirut, at the end of a two-day visit to the beleaguered Mediterranean country, Tedros Adhanom Ghebreyesus described finding shortages of "basic and essential medicines".
Although the WHO has done what it can to fill gaps in healthcare there for the last 15 years, the WHO Director-General said that the situation had become "very dire" and that international support was needed immediately.
"It's not just COVID, almost all services are being affected," he said. "We visited two hospitals today… they told us that you know, they had, patients, cancer patients or other patients, but a shortage of medicines and those who cannot afford not having access to, they can't have medicine, so meaning other services are being disrupted, and this is life, life, life and death."
Lebanon's unprecedented political and economic crisis has been made worse by the COVID pandemic and last August's port explosion.
Fuel and power shortages
Tedros said that when he went to meet top Government officials, a power cut interrupted their encounter.
Similar fuel shortages have left hospitals functioning at 50 per cent capacity, the WHO Director-General said, adding that he had agreed to send a team of health experts to Lebanon to offer technical support as soon as possible.
The UN health agency has also provided "Band-Aid" assistance to the country's medical sector, Tedros added.
This includes the purchase of essential medicines for 450,000 patients with acute and chronic conditions last year and this year.
But Dr Iman Shankiti, WHO Representative in Lebanon, told journalists that the caseload is now increasing and that demand is growing for medications to treat cancer, dialysis and emergency patients.
"At one point in time we were able to support 2,000 cancer paediatric cases and we were able to support 17,000 persons with catastrophic medications, but this is not enough," she said. "I cannot say that we have filled the gap, we have closed the shortage. The needs are huge….It needs a whole-of-Government approach (to solving the shortages)".
Regional insecurity risk
While in Beirut, Tedros visited several health facilities, including the newly renovated Central Drug Warehouse that had been destroyed by the Beirut port blast.
Accompanying him, Dr Ahmed Al Mandhari, Regional Director for the Eastern Mediterranean, highlighted the threat to regional instability if Lebanon's health sector was not propped up.
The country was rapidly losing its longstanding status as a key provider of medical professionals, he warned, as its youngsters left the country to seek work elsewhere.
Lebanon's strong vaccination and immunisation system was also under threat, said Dr Al Mandhari, noting that it had "protected the children of Lebanon and all those living in Lebanon, which helped us in the region and beyond to control communicable diseases like for example polio, measles and other communicable diseases that affect adults and children. So, if there is a break or a weakness in this expanded programme of immunisation in the country it will definitely hit other countries in the region."
India: West Bengal Gets $125 Million to Help Citizens Access Social Protection Services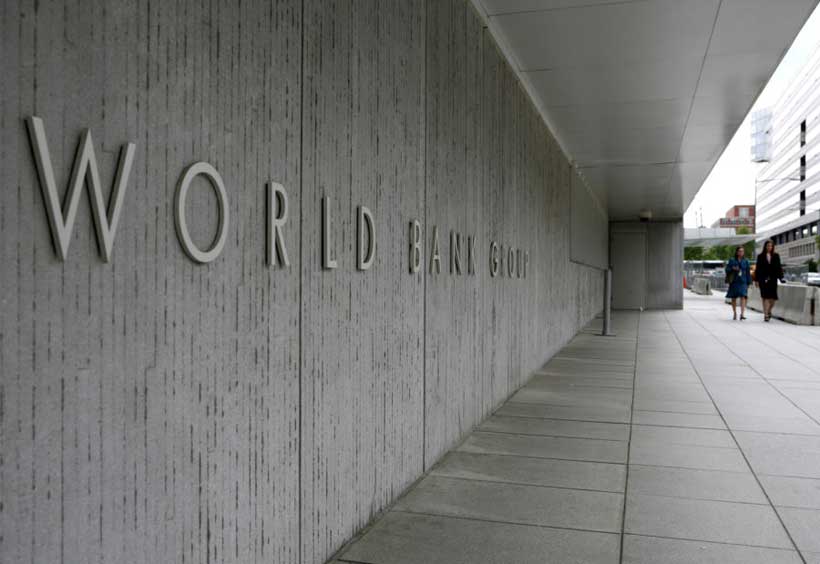 The World Bank's Executive Board of Directors today approved a $125 million loan to the Government of West Bengal to support the state's efforts to help poor and vulnerable groups access social protection services.
The COVID-19 pandemic has highlighted the need to focus on building capabilities of state governments to deliver inclusive and equitable social protection in times of crisis. India's eastern state of West Bengal runs more than 400 programs that provide social assistance, care services, and jobs. Most of these services are offered through an umbrella platform called Jai Bangla. The West Bengal Building State Capability for Inclusive Social Protection Operation will support these interventions at the state level, with particular focus on vulnerable groups such as women, tribal and scheduled caste households and the elderly, as well as households in the state's disaster-prone coastal regions.
A recent survey found that while food and in-kind transfers reach most poor and vulnerable households in West Bengal, the coverage of cash transfers is weak. Access to social pensions by elderly, widows and disabled persons, in particular, is also weak due to cumbersome application processes and lack of automated systems for application and eligibility verification.
Over the next four years, the operation will help strengthen the state's capability to expand coverage and access to social assistance and to deliver cash transfers for the poor and vulnerable through a consolidated social registry.
"With its fast-growing urban population and pockets of urban poor, West Bengal has recognized the need to move from a fragmented, scheme-based social protection system to providing an integrated basket of social protection benefits and services to its most vulnerable citizens," said Junaid Ahmad, the World Bank's Country Director in India. "The project will support and strengthen the state's capability in this area to ensure that it can deliver social protection services — both cash and in-kind — to all its vulnerable citizens."
West Bengal faces challenges related to manual data entry, inconsistent beneficiary data across departments, and lack of data storage and data exchange protocols. The operation will help digitize the state's unified delivery system, the Jai Bangla platform, to help consolidate disparate social assistance programs and speed the delivery of social pensions to vulnerable and poor households.
The project will also support the creation of a tele-consultation network for social care services, complemented by a cadre of case management workers who can help households with advice on eldercare and links to health services and facilities.
It will also create an institutional platform to improve coordination and effectiveness of government interventions to address the state's low participation of women in the labor force.
"Lack of coordination among departments leads to duplication of efforts in service delivery. The project will assist in overall system improvements, helping to significantly improve the capacity of the state government to identify beneficiaries faster, track expenditures, and plan and monitor benefit delivery for the vulnerable," said Shrayana Bhattacharya, Qaiser M. Khan and Ambrish Shahi, World Bank's task team leaders for the project.
World Bank Financing Will Strengthen Learning, Access to Education in Cambodia
The World Bank today approved financing that, along with a grant from the Global Partnership for Education, will provide US$69.25 million in new funding to help Cambodia improve equitable access to basic education and respond rapidly to crises affecting the education system.
The World Bank will provide a US$60 million credit through its International Development Association while the Global Partnership for Education will deliver a grant of US$9.25 million.
The funding will support the five-year General Education Improvement Project (GEIP), which aims to support Cambodia in achieving the vision outlined in its Education Strategic Plan (ESP 2019-2023), which seeks to "establish and develop human resources that are of the very highest quality and are ethically sound in order to develop a knowledge-based society." To realize this objective, the government of Cambodia has expressed a commitment to address two main challenges: low student learning outcomes and inequitable access to quality basic education, which includes early childhood, primary, and secondary education.
"Cambodia has certainly made great achievements in expanding access to education, but equitable access to education for certain groups of children, such as those living in remote areas, coming from poor families or ethnic minority communities, and those living with disabilities, remains an issue. Further, student learning outcomes have been greatly affected by the prolonged school closures caused by the COVID-19 pandemic," said World Bank Country Manager for Cambodia Maryam Salim. "We strongly hope that the project will address these challenges and build back better."
"This funding comes at a crucial time, with the new COVID-19 variant worsening the pandemic's impact on education systems around the world," said Global Partnership for Education CEO Alice P. Albright. "We hope these funds will allow Cambodia to continue increasing access to quality education and ensure that the most vulnerable children are in school and learning."
The project's key activities will include implementing a school-based management program, providing capacity development to teachers, school leaders, teacher trainers, and educational staff, and improving learning environments. The project calls for construction and rehabilitation of school buildings, science laboratories, teacher training institutions, dormitories for teachers, and special education schools; purchase of education technology equipment; and support for students with disabilities, including disability screening. The project will also include a pilot education technology (EdTech) program for mathematics.
One of the goals of the project is to improve the education sector's overall performance by building national capacity for education reform programs, revising subsector strategies, piloting continuous professional development, and creating a teaching career pathway. The project will also aim to facilitate the development of the 2024–2028 Education Strategic Plan and hold annual "Best Practice Forums."
Naftali Bennett Highlights Tech and Trade, Bridge-Building and Climate Change
Prime Minister Naftali Bennett of Israel used his address to the Davos Agenda 2022 to highlight the role of digital technologies in confronting the Omicron variant and climate change. He also highlighted how regional bridge-building with the United Arab Emirates and neighbouring Arab states has accelerated trade volumes.
Israel was the first country in the Omicron wave to shut its skies for a few weeks to buy time and formulate the best policy response based on analysis of data from its national database and the actions of other countries. "The pandemic is all about data information and gleaning insights from that data", Bennett said. Israel has developed a "variant radar" of data scientists dedicated to gathering intelligence on emerging variants around the world. "That's why," he added, "we reacted to Omicron before it even got its name."
The pandemic has changed the ways we work, with the world more dependent than ever on remote working. Bennett pointed out that nearly half the global investment in cyber defence in recent years has come from Israel.
Turning to regional bridge-building, he said the Abraham Accords – cooperation agreements signed between Israel, UAE and Bahrain in 2020 – have the potential to greatly accelerate regional trade. Already trade between Israel and UAE has "skyrocketed", while trade with Egypt remains "tiny". Bennett views UAE as "a gate to the East" and regards "Africa as a big potential partner for Israel". He recently met President Sisi of Egypt and King Abdullah of Jordan and said: "I want to inject more content into these relationships."
His wider strategic aim is to firm up agreement among regional partners who are coming to see Israel as "an anchor of stability in a very tumultuous region."
The prime minister highlighted how his move to open Israel's borders to Palestinians is helping tens of thousands from Gaza and the West Bank to make a better living. In his speech, Bennett spoke about joint Israeli-Palestinian industrial zones to allow Palestinians to work in very high-tech sectors. "I believe that through business, through economy, through jobs is the most sustainable way to bring stability," he said.
Israel has committed to reach net zero on carbon emissions by 2050. Bennett pointed to Israel's "small carbon footprint", adding that the country's unique contribution to fighting climate change is through its high-tech innovation sector. He called on Israel's cohort of young entrepreneurs to start developing the "technologies that do not yet exist", which the world needs to deliver net zero by 2050. Israel is already a world leader in climate-relevant technologies such as generating, conserving and recycling freshwater, he said, while noting that the climate crisis gives it the opportunity to grow its capacity in renewable energy and alternative meat products.