In the Brundtland Report, the United Nations defined sustainable development as development that satisfies current demands without jeopardising future generations' ability to meet their own. It is based on the assumption that resources are finite and should be used sparingly and wisely to guarantee that there is enough for future generations without lowering current living standards. A socially responsible society must prioritise environmental conservation and dynamic equilibrium in human and natural systems.
Pillars of Sustainability
Environmental, social, and economic pillars make up the concept of sustainability, which is sometimes known as profits, planet, and people informally. These are especially important in terms of corporate sustainability and company activities.
The most frequently discussed aspect is environmental protection. As part of a supply chain, it is concerned with reducing carbon footprints, water usage, non-decomposable packaging, and wasteful operations. These procedures can be both cost-effective and beneficial to the bottom line, as well as crucial for environmental sustainability.
Social development entails treating people fairly and ensuring that employees, stakeholders, and the society in which a business operates are treated responsibly, ethically, and sustainably. More responsive benefits, such as greater maternity and paternity benefits, flexible scheduling, and learning and development opportunities, could help achieve this. Businesses should, for example, utilise sustainable labour, which entails adequately compensated, mature employees who can work in a safe atmosphere.
Economic development is probably the most straightforward type of long-term sustainability. A firm must be successful and generate enough money to be economically sustainable in the long run. The difficulty with this type of sustainability is finding a balance. Rather than producing money at any cost, businesses should try to make money in a way that is consistent with other aspects of sustainability.
What can be done to quantify it?
The performance of the three basic principles as a whole, in particular a balanced treatment of all three, is used to assess sustainability. Although the Triple Bottom Line's three core concepts do not provide a measurement methodology in and of themselves, subsequent approaches of assessing sustainability have attempted to do so. Despite the fact that there is no official universal assessment of sustainability, several organisations are developing industry-specific methods and techniques to assess how social, environmental, and economic principles operate within a corporation.
What Impact Does Sustainability Have on Business?
Sustainability is becoming increasingly crucial for all businesses, regardless of industry. A sustainability strategy is considered necessary by 62 percent of executives today, and another 22 percent believe it will be in the future.
Simply expressed, sustainability is a business strategy for generating long-term value by considering how a company works in its environmental, social, and economic contexts. The concept behind sustainability is that establishing such measures promotes firm lifespan. Companies are realising the need to act on sustainability as expectations for corporate responsibility rise and transparency becomes more widespread.
Executives today face a complex and unprecedented confluence of social, environmental, market, and technology forces. This necessitates comprehensive, long-term management. Executives, on the other hand, are frequently hesitant to make sustainability a priority in their company's business plan, mistakenly believing that the costs exceed the advantages. Academic research and corporate experience, on the other hand, suggest the exact reverse.
Traditional business strategies prioritise shareholder value creation at the expense of other stakeholders. Sustainable companies are changing the corporate ecosystem by creating models that benefit all stakeholders, including employees, shareholders, supplier chains, civil society, and the environment. The concept of "creating shared value" was pioneered by Michel Porter and Mark Kramer, who argued that firms might generate economic value by recognising and addressing social issues that connect with their business. Much of the strategic value of sustainability stems from the requirement to communicate with and learn from important stakeholders on a regular basis. A corporation with a sustainability agenda is better positioned to foresee and react to economic, social, environmental, and regulatory changes as they happen through regular discussion with stakeholders and continuous iteration.
Moreover, Businesses can benefit from the Triple Bottom Line approach to running a firm in a variety of ways. Meeting UN environmental sustainability requirements is not only ethical and necessary, but it is also cost-effective and enables for a better business model. Furthermore, sustainability allows a company to recruit employees, owners, and consumers who are invested in and share the same values as the company's sustainability aims. As a result, the impact of sustainability on a company's reputation and income can be favourable
Why is Sustainability Important for Students
Sustainability is a comprehensive field that provides students and graduates with knowledge of almost every element of human life, from business to technology to the environment and social sciences. The essential skills with which a graduate leaves college or university are in high demand, especially in a modern society seeking to substantially reduce carbon emissions while also discovering and developing future technologies. Politics, economics, philosophy, and other social sciences, as well as the hard sciences, are all used to support sustainability.
As firms seek to comply with new legislation, many corporate occupations at the graduate level and above prioritise sustainability skills and environmental awareness. As a result, sustainability graduates will work in a variety of sectors, including civic planning, environmental consulting (both built and natural environments), agribusiness, non-profit management, corporate strategy, health evaluation and planning, and even law and decision-making. Entry-level occupations are on the rise, and bachelor's grads may expect more options and opportunities in the future years. Sustainability is one of the newest degree programmes, attempting to combine social science, civic engineering, and environmental science with future technology. When we hear the phrase "sustainability," we usually think of renewable energy sources, carbon reduction, environmental protection, and a strategy to keep our planet's delicate ecosystems in check. In a nutshell, sustainability aims to safeguard our natural environment, human and ecological health, while also encouraging innovation and ensuring that our way of life is not jeopardised
Even if you aren't studying environmental science, sustainability is an important topic to learn about. Sustainability is important for business majors to understand since it helps with customer appeal and Corporate Social Responsibility. Students studying agriculture, nutrition, and public health should concentrate on sustainability to understand how to feed a growing population nutritious and high-quality food. Majors in education pass on their knowledge of sustainability to the next generation, preparing them to lead change. Every major has a link to the environment
The Long Run
As people continue to live more sustainable lives as a result of the climate problem, there is a current drive towards sustainability as a more desirable focus for businesses. Positive climate impact across the entire value chain, improved influence on the environment, people, and atmosphere, and useful contribution into society will most likely be expected of businesses in the future. Companies will be held responsible for all parts of the industry, and any environmental damage or harmful emissions from production operations should be controlled or eliminated. In what is known as a 'circular economy,' it is also predicted that resources will be reused to accommodate the global growth in population. This transformation would allow one person's garbage to become another's resource, resulting in significant waste reduction and a more efficient supply chain.
As we approach the start of a new year, we're acutely aware of the growing urgency in the climate movement, as well as the need for action to catch up to ambition. Not only for researchers and policymakers, but for everyone—business executives, negotiators, and communicators—there is still much work to be done. We have a better chance of constructing a sustainable future if we can share what is working.
Friend-shoring: India's rising attractiveness for an emerging partnership
There are numerous forces currently affecting investment flows in the global climate for foreign investment. Investor concern has been caused by the many geopolitical issues, which had repercussions even as countries were recovering from the pandemic. Businesses are being forced to re-evaluate the global business environment and potential fault lines as a result of these disruptions. India has constantly improved the business environment (EoDB). It may now advance by utilising the advantages to strengthen its place in the global economy and fulfil the ambitions of its sizable, primarily young population. The country's business and investment climate has significantly improved as a result of the fast and steady pace at which reforms have been implemented.
Apart from the fact that India is one of the largest economies in the world with the quickest rate of growth, the government's emphasis on infrastructure and manufacturing, strong consumption patterns, digitization, and a burgeoning services sector all contribute to this optimism. The persistent efforts of the Indian government to lower regulatory hurdles are also fuelling MNCs' favourable opinion of India. However, India's expanding domestic consumer base and digital economy are the greater draws. After the US and China, the estimated actual growth in consumption is the third-highest. Given that all of these markets are sizable but relatively saturated and growing at a slower rate, India presents a particularly good opportunity for MNCs seeking growth opportunities in the ensuing ten years.This has acquired more traction in the US context as it has become clear that the nation cannot overcome all production issues on its own and that cooperation with friendly or ally nations is essential for all-around development. The term "friend-shoring," a hybrid of the terms "onshoring" and "near shoring," refers to forming business alliances with people who have similar principles and interests.
In a world driven extensively by globalisation, it is inevitable to not just make ally's or create partnerships that are not only strategic and synergistic, but also facilitate a purpose driven iterative connection between two nations. A strategy used by the US to persuade companies to relocate their sourcing and manufacturing operations to friendly shores—often back to the same shores in the case of the US—is known as friend-shoring or ally-shoring. And the goal is to protect their supply networks against countries with less compatible policies, like China. But is it the best course of action? Global supply chains have changed production by enabling businesses to produce things wherever it is most affordable, thanks to decreased tariffs, lower transportation, and communication costs. This typically means that low-end production shifts to emerging markets and developing countries, while high-value-added inputs (such as research and development, design, advertising, and finance) are provided from established economies.
A commitment to cooperate with nations that "have a strong adherence to a set of norms and values about how to function in the global economy and about how to govern the global economic system" was described as "friend-shoring" in Secretary Yellen's statements of April 13, 2022. But is it the best course of action? Any type of protectionism will worsen the already shaky global supply chain after the years-long Covid-19 shutdown has had an impact on the world economy. Despite its political unrest, China has been devoting its resources to manufacturing since the 1990s, and many businesses have already established manufacturing operations there since their suppliers are all nearby.
Even though Vietnam, India, and Thailand are also known for their low-cost manufacturing, moving the manufacturing sites could be expensive and risky for businesses because they would need to reorganise their entire supply chain for all materials required. In addition, other Asian countries might not have the full infrastructure needed to support manufacturing in some sectors. The world of today is at its best because of international cooperation. Each country's disadvantage is made up for by having it use its greatest asset to boost global economic growth. Although there are many differences and even disagreements between nations and we are still far from full globalisation, offshoring does not seem like a good answer for a better future for the global supply.
USA is believed to pursue the "friend-shoring" strategy of deepening economic integration with dependable trading partners like India to diversify away from nations that pose geopolitical and security risks to supply chains. This is in response to an "extremely challenging" global economic outlook and geopolitical instability. She claimed that some economies' debt loads were becoming unmanageable due to the Russia-Ukraine war-related spike in food and energy costs, and that steps to reduce these debt loads would need to be explored. Countries that already have well-established production and business service networks are those that are seen as friendly partners in the US context. India is attempting to draw MNCs that are moving their subsidiary supply chain networks and activities in this wave of supply chain restructuring and diversification of their specialised ecosystems.
Pakistan's elite and the current economic crisis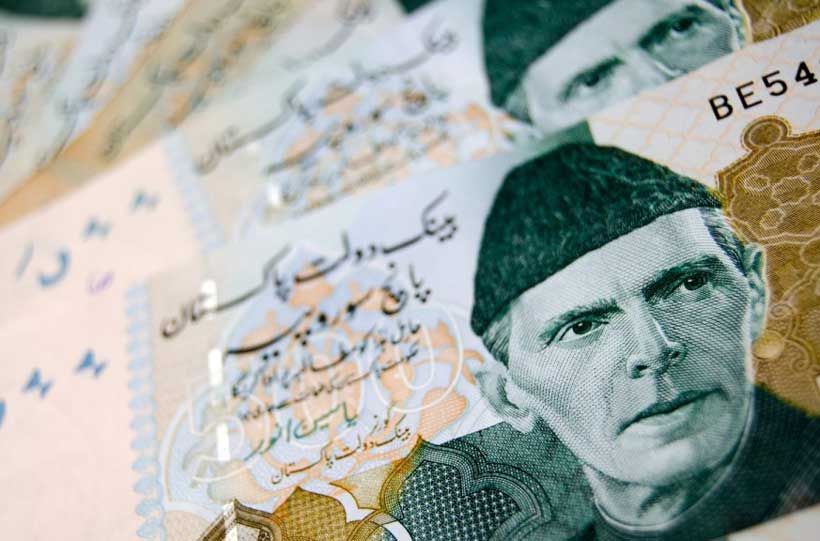 Former Pakistan Finance Minister Miftah Ismail in a media interview made some very interesting points. While Ismail lashed out at his successor and current Finance Minister Ishaq Dar saying that the latter's Anti International Monetary Fund (IMF) approach was one of the key reasons behind the current economic crisis in Pakistan. He also underscored some other points.
First, he said that if countries like Bangladesh and India have left Pakistan behind, there are some serious deficiencies in Pakistan's governance model.
Second, Ismail stated that different forms of government – democracy, parliamentary democracy, dictatorship – have been tried out, but the country is invariably ruled by a small elite, and this is amongst the key reasons for the numerous challenges the country is facing today.
In recent years, has been increasing criticism of Pakistan's foreign policy and its excessive economic dependence upon other countries for its economic survival. While earlier strategic commentators and analysts questioned the skewed nature of Pakistan's ties with the US, in recent years several strategic commentators have begun to question the excessive dependence upon Islamabad and the terms and conditions of China Pakistan Economic Corridor (CPEC), and the lack of transparency of the project.
If one were to look at the current economic crisis which has engulfed Pakistan, there have been a series of opinion pieces critical of domestic policies, the country's dependence upon external sources for aid not just the US, but also Gulf Countries and China and how the IMF rescue program would impact certain sections of the population more than others.
Maleeha Lodhi, a former Pakistani diplomat, and a prominent writer and commentator, in a hard hitting article titled Elite Politicsfor Dawn (December 5, 2022)argues:
'The availability of external resources as a result of Pakistan's foreign policy alignments during the Cold War and beyond created a habit of dependence on 'outside help'. This habit urged successive governments — representing rural and urban elites — to avoid economic reform, mobilise adequate revenue or tax its network of influential supporters'.
Touqir Hussain in an article An underwhelming foreign policy written for The News (November 23, 2022) highlights how Pakistan's dependency upon China could harm the bilateral relationship. Says Hussain:
'Because of the dependency syndrome, even the China connection has become ever more important for Pakistan, and not for all the right reasons. It is fomenting a popular view that with China at its back Pakistan does not need to care about other relationships, inciting anti-Americanism which has become in the public mind a badge of 'independent' foreign policy'.
S Akbar Zaidi in an article IMF as Saviour for the Dawn (January 26, 2023) makes an interesting point about how the unequal impact of the IMF program and how the elite would not just be able to deal with it but also benefit in the long run. Says Zaidi:
'A fistful of dollars coming in, prices being upwardly adjusted, an exchange rate which is supposedly 'market-driven', will offer false hope to our elite while it grumbles about the tough measures of the IMF'.
There has also been a suggestion to rethink Pakistan's approach towards India and focus more on geo-economics. Shahzad Chaudhry, a prominent strategic commentator, in an opinion piece published in Express Tribune praised India's foreign policy for managing to balance ties between the US and Russia, in the aftermath of the Ukraine crisis. While praising India for having been able to strike a balance he dubbed this as diplomatic coup. Chaudhry also said that Pakistan should rethink its foreign policy vis-à-vis India and focus on 'geo-economics'.
Pakistan PM, Shehbaz Sharif in an interview to Al Arabiya TV (a Dubai based channel) had himself stated that Pakistan could not afford another war with India and had also alluded to his willingness to resume talks (The Pakistan PMO however said that Pakistan would only resume talks with India if the latter reversed the decision to revoke Article 370 in Jammu and Kashmir).
In conclusion, while Pakistan clearly has its task cut out if it is able to realize the pitfalls of excessive dependence upon external countries will it be able to put its economy firmly back on track. It is also important for Pakistan to strengthen economic ties with neighbours in South Asia rather than looking at the outside world. For this it will require Pakistani leaders to think out of the box.
Guangdong special economic zones at China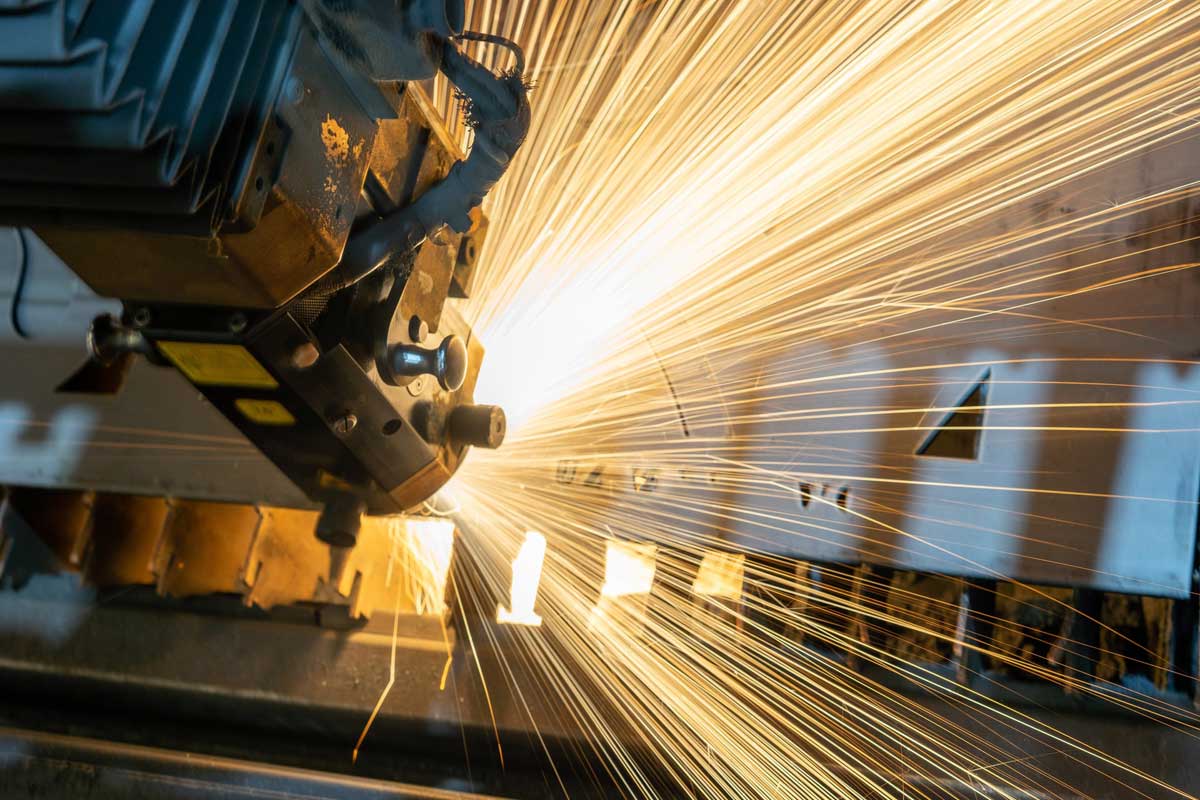 Guangdong Province in southern China is distinguished by the economic development. The sign been approached by "Made In Guangdong" is becoming so famous globally, besides the Guangdong industries and its unique culture.
Guangdong represents one of the most important provinces of China for a number of political, economic, social and natural reasons. Indications of the success of the openness experiment pursued by China since the late seventies of the last century are evident in it.
Guangdong special economic zones have made great achievements. As the province with the largest economic output in China, south China's Guangdong Province has achieved tremendous economic development in the past 40 years, thanks to the establishment of special economic zones.
According to my information, the Guangdong region has established the "Zhuhai Doumen" intelligent manufacturing economic development zone recently, after the Guangdong Provincial Government officially approved the establishment of the "Zhuhai Doumen intelligent manufacturing economic development zone", which will implement the existing provincial-level economic development zone policy. It is the third regional economic development zone in "Zhuhai" after "Foshan Industrial Park and Liangang Industrial Zone".
Guangdong Province is an economic powerhouse in southern China, and the province will promote high-quality development this year by fostering new engines of growth and strengthening cooperation and communication in the regions of (Guangdong-Hong Kong-Macao Greater Bay) to deepen reform and opening up.
Guangdong Province, a major part of China's foreign trade and industrial hub, accounts for about one-tenth of China's GDP and is the largest of all Chinese provinces.
Guangdong Province pays close attention to the progress of China's modernization and the overall picture of reform and opening-up and major national strategic planning. It firmly attaches importance to the reform and opening-up policy by strengthening cooperation between the province and the "Hong Kong and Macao" regions, aligning the development of Guangdong with the "Northern Metropolis" plan of Hong Kong and the economic diversification strategy of Macao, implementing the "Greater Bay Area Connection" project in a more in-depth way, and working with "Hong Kong and Macao" together to build a world-class bay area, injecting vigor and strong impetus into its modernization efforts".
It Is remarkable that most of the cities of Guangdong Province are crowded with visitors from all over the world, especially Arabs and Africans, who come to them for the purpose of trade and search for investment. The province is considered one of the regions characterized by the diversity of its industries, quality and attractive prices, as well as commercial activities in various fields.
It Is also distinguished by the beauty and sophistication of its buildings, which embody the aesthetics of modern Chinese architecture, as well as the spread of green spaces and vibrant squares throughout the day. It is also distinguished in terms of weather, with its atmosphere that resembles the tropical atmosphere with heavy rain, and the various cities of Guangdong Province are also characterized by easy access to it from different parts of the world throughout the day, as well as ease of movement between its various cities, thanks to the presence of an infrastructure that makes most of the cities of the province at the forefront of attractive cities for investment globally.
Due to the existence of the commercial ports, Guangdong has a long experience in terms of commercial exchanges regionally and globally.