Republic of Korea offers support for smallholder farmers in Mozambique
The Korea International Cooperation Agency (KOICA) donated US$5.7 million through the World Food Programme (WFP) for a project to support smallholder farmers in Sofala Province, central Mozambique.
The project will improve food security and livelihoods with a focus on climate resilience for smallholder farmers and will be implemented from this year in the districts of Chemba, Maringue and Caia in Sofala province and will benefit 36,000 smallholder farmers and their families until 2025.
The programme will work with the Ministry of Land and Environment, the Ministry of Agriculture and Rural Development and the National Institute of Meteorology (INAM).
Mozambique is one of the most vulnerable countries to the impacts of climate change. Over the past three years, five tropical cyclones (Desmond, Idai, Kenneth, Chalane, Eloise and Guambe) have caused human and material damages mainly in central Mozambique.
H.E. Ambassador Sung Jun Yeo said that he expects the project is going to be successfully implemented and 36,000 smallholder farmers and their families will have the capacity to maintain a stable livelihood and secure food through the project. "We hope that the friendly relationship between the Government of Mozambique and that of the Republic of Korea is firmly established through various grant aids from the Korean Government via KOICA," emphasized the Ambassador.
"This generous donation from the people of Korea through KOICA will help change the lives of Mozambicans most affected by climate change", said Antonella D'Aprile, WFP Mozambique Country Director. "By supporting smallholder farmers to become climate resilient, we are also protecting their livelihoods and food security of their families and communities. We thank KOICA on behalf of the people that we serve".
The Korea International Cooperation Agency (KOICA) was established as a governmental agency dedicated to providing grand aid programs of the Korean government in 1991. KOICA endeavors to combat poverty and support the sustainable socioeconomic growth of partner countries. By doing so, KOICA establishes and strengthen friendly ties with developing countries.
The United Nations World Food Programme (WFP) is the 2020 Nobel Peace Prize laureate. WFP is the world's largest humanitarian organization, saving lives in emergencies and using food assistance to build a pathway to peace, stability and prosperity for people recovering from conflict, disasters and the impact of climate change.
South Africa's Covid-19 Response Gets a $750 Million Boost
The World Bank Group Board of Executive Directors today approved South Africa's request for a $750 million development policy loan (DPL). This loan will support the Government of South Africa's efforts to accelerate its COVID-19 response aimed at protecting the poor and vulnerable from the adverse socio-economic impacts of the pandemic and supporting a resilient and sustainable economic recovery.
The DPL supports the implementation of South Africa's Economic Reconstruction and Recovery Plan (ERRP) and is well aligned with the World Bank's Crisis Response Approach aimed at protecting lives, livelihoods and supporting a more inclusive and resilient growth path. It reflects priorities to modernize the country's social protection and health services and to improve delivery systems which will apply even beyond the pandemic. It also enhances financial sector stability, specifically the establishment of a deposit insurance scheme. It further supports South Africa's commitment to climate change.
"The World Bank budget support is coming at a critical time for us and will contribute towards addressing the financing gap stemming from additional spending in response to the COVID-19 crisis," says Dondo Mogajane, Director General of National Treasury of South Africa. "It will assist in addressing the immediate challenge of financing critical health and social safety net programs whilst also continuing to develop our economic reform agenda to build back better."
The funding is a low interest loan that contributes to the government's fiscal relief package while reinforcing South Africa's decisions on how best to provide relief to the economy and those worst affected by the current crisis. The loan complements support by the International Monetary Fund, the African Development Bank, and the New Development Bank as part of the Government of South Africa's broader financing strategy to access external financing from international financial institutions.
"With this DPL, we have partnered with the government to provide much needed relief from the impacts of the most serious economic crisis South Africa has experienced in the past 90 years, while tackling long-standing challenges to growth and development. This support aims to put the country on a more resilient and inclusive growth path by leveraging South Africa's strength to mitigate the effects of the COVID-19 crisis through their strong social safety net and by advancing critical economic reforms," says Marie Françoise Marie Nelly, World Bank Country Director for South Africa. "This financing builds on our new World Bank Group Country Partnership Framework (CPF)  2022 – 2026, jointly developed with the government in July 2021, to help stimulate investment and job creation."
As the second largest economy in Africa, South Africa's economic performance has spillover effects on other countries in the region. Its recovery and successful economic development will provide an economic boost to the whole region.
1.5 million children lack treatment for severe wasting in Eastern and Southern Africa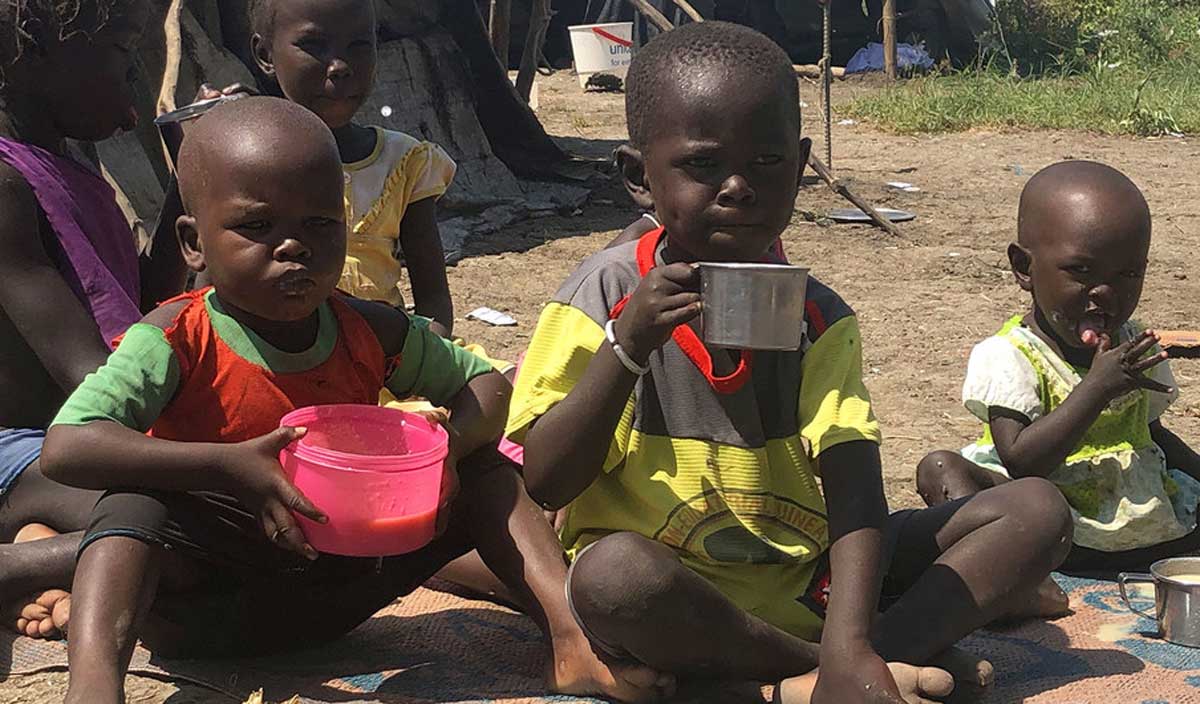 At least 1.5 million children are not receiving life-saving treatment for severe wasting in Eastern and Southern Africa, warned the United Nations Children's Fund (UNICEF) on Friday.
The number represents almost half of the estimated 3.6 million children in urgent need, who are not being reached in time to save their lives or keep them from permanent development damage.
For UNICEF's Regional Director for Eastern and Southern Africa, Mohamed M. Fall, "nothing is more devastating than seeing children suffering from severe wasting when we know it could have been prevented and treated."
Mr. Fall highlights "some outstanding results and success stories", thanks to the support of donors and partners, but says "the impacts of COVID19, climate change and conflict are creating the perfect storm where needs are quickly outpacing resources."
For him, "the time to act is now."
Crises pile up
Across the region, families are dealing with multiple crises, including rising levels of food insecurity, economic deterioration, disease outbreaks, unprecedented cycles of floods and droughts, and conflict.
Millions are having to reduce the quantity or quality of the food they eat in order to survive. In many cases, families are forced to do both.
For UNICEF, this is a looming and preventible tragedy that can, and must, be averted.
Prevention remains the best way to ensure that children survive, avoid permanent cognitive and physical damage, and evade the life-long suffering that results from childhood malnutrition.
With unhindered access and predictable funding, UNICEF believes it can work with partners to save the lives of nearly every child admitted for severe wasting.
The agency is asking for $255 million to scale up its emergency response in 2022.
Countries in the spotlight
In Angola, where people are facing the consequences of the worst recorded drought in 40 years, UNICEF and partners managed to scale up its response in the most affected provinces (Cuando Cubango, Benguela, Namibe, Huíla and Cunene), with approximately 40 per cent more children treated in 2021 compared to 2020.
In Ethiopia, the country with the largest child population in the region, the agency and partners reached an estimated 500,000 severely wasted children in 2021, but many children in the war-torn north, still need of life-saving support.
Across four regions, families are struggling for survival as a severe drought takes hold following three consecutive failed rainy seasons. According to the latest data, more than 6.8 million people in drought impacted areas will need urgent humanitarian assistance by mid-2022, many of them children.
In South Sudan, an estimated 1.4 million children under five, are acutely malnourished, including over 310,000 children suffering from severe wasting.
Last year, UNICEF and partners treated more than 240,000 children, but the situation remains urgent, as floods have killed cattle, washed away food and fields, and blocked humanitarian access.
In Madagascar, where three years of consecutive droughts created one of the worst food insecurity and nutrition crisis in decades, UNICEF and partners last year helped avert a feared famine for many families in the southern part of the country.
UNICEF and partners reached almost double the number of children with treatment for severe wasting when compared to 2020. This is estimated to have saved the lives of at least 55,000 children under five years of age.
In Somalia, more than 255,000 children received treatment for severe wasting last year. With the country undergoing one of the worst droughts ever recorded and suffering from continued violence, 1.3 million children under five, are likely to suffer from wasting this year.
In Kenya, at least 65,000 children were reached in 2021 with treatment services for severe wasting. Right now, an estimated 2.8 million people are food insecure, with 565,044 children suffering wasting -123,000 severely so – and the situation is expected to deteriorate further.
Finally, in Mozambique, insecurity continues to have a negatively impact. Last year, some 38,000 children received treatment for severe wasting, up from 10,000 the year before.
Osinbajo Demands Right for Africa to Manufacture its Own Vaccines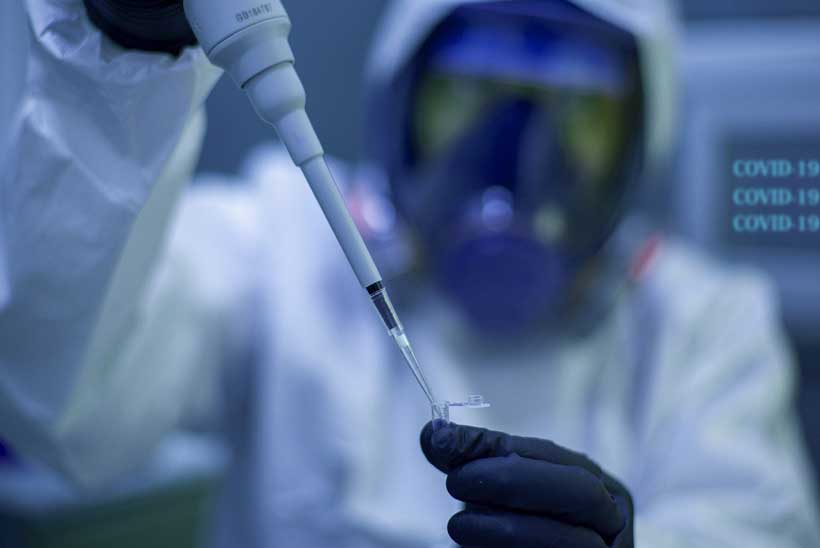 Access to COVID-19 vaccines continues to pose a serious problem for Africa, with fewer than 10% of populations fully vaccinated in most countries, said Yemi Osinbajo, Vice-President of Nigeria, in his address to the Davos Agenda 2022. He called for patent waivers to permit African countries to manufacture vaccines locally.
Osinbajo complimented COVAX and other global vaccine alliances for their contribution but noted that the price tag for vaccinating the entire world is just $50 billion, according to the Organisation for Economic Co-operation and Development. "This is affordable, he said, but we should not allow this opportunity "to slip through the cracks".
"Now is a good time to test global will," he said, in building international cooperation to prepare for new, possibly worse pandemics to come.
He called for natural gas – which Africa has in abundance – to be accepted as a transitional fuel. Africa is the continent that contributes least to climate change yet has been most negatively affected by it, he said. This situation cannot be compounded by rules that hamper Africa from adapting.
"For many gas-rich African countries, one of the biggest shocks is the notion that fossil fuels including gas should be defunded, especially by international financial institutions." He added: "We think that gas as a transition fuel is absolutely crucial, not just for an effective transition but also for our economies." He made it clear that gas is "without doubt the only pathway" for Africa to transition out of more hazardous fuels such as coal and heavy oil.
Osinbajo claimed that Nigeria is "probably the first country in Africa to develop an energy transition plan and to cost it out". The plan, which he said will be launched in the next couple of weeks, includes connecting 5 million homes to solar power, requiring more foreign investment in manufacturing panels and components.
He said there is a "unique opportunity" for companies to invest in Nigerian renewable energy and that the government is providing debt for those who wish to do business in the sector. He also called on developed economies to honour their long-standing pledge to provide $100 billion annually in climate finance to developing countries.
Peace and security on the continent are seriously threatened by global terrorist franchises from the Sahel to the Horn to Southern Africa, Osinbajo said. As with coronavirus, "terrorism anywhere is a threat to peace everywhere" and he warned global partners not to sit by and allow Africa to be overrun by such extremists. "It is imperative for the international community to make more robust interventions to clear terrorists from Africa just as it did in the Middle East."
Despite the enormous challenges of tackling COVID-19, climate change and terrorism, Osinbajo remained upbeat about economic prospects for Africa and Nigeria. The sub-Saharan economy grew by 3.7% in 2021 and is projected to continue this trajectory into 2022. Nigeria's National Development Plan 2021-2025 envisages investments totalling $840 billion, of which 86% is expected to come from the private sector.
In the next three decades, the global population will swell by 2 billion people; 1 billion of those will come from Africa, which now has the world's fastest growing working-age population. "Africa has the potential to become the factory of the world," he said.