The Effectiveness of Confucius Institutes in Promoting Chinese Soft Power in Kazakhstan
In February 2016, Dariga Nazerbayeva, the then-deputy prime minister of Kazakhstan, declared that Kazakh children should learn Chinese in addition to Kazakh, Russian and English.[1] She further claimed, "China is our friend, our trading partner and the biggest investor in the economy of our country… in the near future, we will all need to know Chinese." [2] Her statement not only emphasized the economic relationship between China and Kazakhstan, but also appealed to the promotion of stronger cultural bonds between the two countries—namely, through the medium of language learning.
Modern Sino-Kazakh relations are primarily based on the two countries' strong trade ties with one another. China, as a rising global power, needs to secure substantial natural resource reserves to fuel its ever-growing consumption needs.[3] Given that Kazakhstan is a geographic neighbor with vast amounts of oil, gas, and other extractive resources, China considers it as an enticing candidate for supplying its energy demands.[4] Kazakhstan, meanwhile, recognizes the capacity of Chinese investment to bolster its economic growth, as well as to fund new infrastructure and industries.[5]
The economic partnership between the two countries took on an additional level of significance after China launched the New Silk Road Economic Belt (part of the Belt and Road Initiative) in 2013. Chinese policymakers viewed Kazakhstan as an integral component of carrying out this infrastructural investment project due to its natural resources and its geographic positioning as a bridge between Europe and Asia. Therefore, they sought out Kazakhstan's full commitment towards supporting the enterprise.
Despite the massive economic gains promised by the New Silk Road Economic Belt, Kazakh society at large held reservations about becoming too closely linked to China. Many groups in Kazakhstan feared that China intended to exploit Kazakhstan's resources and reap the benefits for itself.[6] Allegations of the Chinese government's mistreatment towards the Uyghurs, an ethnic group that shares Turkic Muslim roots with Kazakhs, raised negative perceptions of China in Kazakhstan.[7] These factors, coupled with fears that an overdependence on China could grant Beijing the opportunity to impede on Kazakh sovereignty, contributed to a general atmosphere of wariness towards cozying up too closely to China.[8]
The climate of opinion in Kazakhstan signaled to China that the economic and material dimensions of the Sino-Kazakh relationship were not enough to buy Kazakhstan's loyalty. Officials in Beijing realized that in order to ensure Kazakhstan's support for the New Silk Road Economic Belt, China needed to present itself as an ally that would collaborate with Kazakhstan to achieve mutual interests. From Beijing's perspective, China needed to "win the hearts and minds" of the Kazakh people, and thus the government commenced an ongoing soft power campaign to fulfill that mission.[9] A core component of the Chinese soft power campaign in Kazakhstan have been the Confucius Institutes, organizations that offer Mandarin Chinese language courses. Although the Confucius Institutes have helped boost Mandarin Chinese language study throughout Kazakhstan, increased enrollment rates at these centers do not mean they have reshaped perceptions of China in Kazakh society. In spite of China's attempt to utilize Confucius Institutes to promote Mandarin Chinese language learning and increase China's cultural appeal in Kazakhstan, the success of the organizations has been limited. The Confucius Institutes' effectiveness has been hindered by Kazakh students' general lack of interest in comprehensive culture and language classes, suspicion stemming from the Chinese government's direct control over the Confucius Institutes, and damage to China's reputation following the mass detainment of its Uyghur population into "re-education camps."
Soft Power Initiatives in China: The Role of the Confucius Institutes
The prominent American political scientist Joseph Nye defined soft power as a country's ability to influence other countries to "do it what wants" because they admire and legitimize the image and values of the soft power holder. [10] Nye claimed that soft power was generated from intangible factors, including culture, ideology, and institutions. He believed that soft power creation was a bottom-up process and stated that the involvement of civil society and non-governmental institutions, rather than the state, made soft power effective.[11] In turn, high levels of soft power allowed countries to build alliances with other countries and secure their objectives on the world stage. Given how China is increasingly pursuing its great power ambitions via the New Silk Road Economic Belt/ Belt and Road Initiative, it has recognized the critical role that soft power can play in achieving its goals. Chinese officials have therefore attempted to portray the rise of China as a peaceful one that will seek out harmonious and cooperative ties with other countries.[12]
One of the main tools that China has used to spread its soft power are the Confucius Institutes (CIs), which are educational organizations that offer Chinese language-learning programs to students from all over the world. The Chinese Ministry of Education founded the CIs in 2004 to "provide Chinese language and cultural teaching resources and services worldwide… and contribute to the development of multiculturalism and the building of a harmonious world." [13] CIs are established when they partner up with universities in host countries and provide Mandarin Chinese language classes, exchange programs, and cultural activities.[14] Since the foundation of the first CI in 2004, the number has climbed to approximately 540 CIs throughout 161 countries as of 2020.[15] Given the sheer scale and scope of the CIs' activities, they serve as China's most prominent resource in promoting its soft power agenda.
In Kazakhstan, the first CI was established at the L.N. Gunilyov Eurasian University in Nur-Sultan in 2007.[16] That number has grown to five CIs in Kazakhstan as of 2021.[17] The other CIs are:
Al-Farabi National Kazakh University (Almaty)
K. Zhubanov Aktobe Regional State University (Aktobe)
Karaganda State Technical University (Karaganda)
Kazakh Ablai Khan University of International Relations and World Languages (Almaty) [18]
Nur-Sultan is the capital of Kazakhstan, while Almaty is the country's most populous city; thus, the choice to establish CIs in these cities is not surprising. Aktobe and Karaganda house large oil and coal reserves, respectively, and several Chinese businesses operate in those cities. The Kazakh students who study at these universities have more direct business incentives to study Mandarin Chinese, as the companies frequently hire graduates with strong language skills.[19] In statistical terms, the CIs have expanded Mandarin Chinese language study within Kazakhstan. As of 2020, an estimated 14,000 Kazakh students are studying Mandarin Chinese at the country's five Confucius Institutes, while 12,000 Kazakh students study in China every year.[20] That being said, quantity does not always translate into quality, as evaluative assessments of the CIs suggest they have not been very successful in altering China's image in Kazakhstan.
The Effectiveness of the Confucius Institutes in Kazakhstan
Evidence suggests that the CIs have been relatively ineffective in terms of reshaping popular perceptions of China in Kazakhstan. Firstly, most Kazakh students study Mandarin Chinese to obtain a practical skill for their future career interests, as opposed to cultivating a genuine interest in China. Gaukhar Nursha, a researcher affiliated with Al-Farabi Kazakh National University, conducted a survey across all of the CIs in Kazakhstan to assess why students decided to take part in these programs. According to her data, enrollment in non-language CI courses was low, which suggested that most students were not very interested in learning about Chinese culture and history.[21] As for language classes, many students tended to drop out after a few weeks of classes or after they receive certain certifications for their language levels.[22] Given that the majority of Kazakh students with Mandarin language skills end up working for companies in Kazakhstan, they do not see the urgency of gaining in-depth cultural knowledge of China.[23] Nursha's study demonstrates that language study does not necessarily correlate with an interest in culture.
Secondly, Beijing's direct involvement in the institutes limits their efficacy as a soft power tool. The CIs have faced criticism for their alleged state censorship, as they tend to paint an idealized portrait of China while limiting discussions on political issues.[24] Furthermore, Beijing has constrained non-government affiliated efforts to promote Chinese language and culture to foreign audiences.[25] These actions go against Nye's theory of soft power acquisition, as he argues that civil society and non-state institutions—rather than the government—play an instrumental role in bolstering soft power. [26] Non-state soft power initiatives appear more open and genuine in their motivations, whereas state-dominated soft-power efforts can risk coming across as overly politicized propaganda.[27] The role that the Chinese government plays in the operation of the CIs undermines the organization's sincerity and instead portrays it as a Trojan horse of Beijing's political agenda.
Lastly, China's image as a "peaceful" power contradicts its actual behavior, especially with regard to Beijing's recent policies towards the Uyghur population in Xinjiang.[28] In 2017, China began a mass campaign that has placed over one million Uyghurs in detention camps. Beijing has stated that the facilities are actually "re-education camps" that have dissuaded Uyghurs from joining radical Islamist groups and have provided them with vocational skills.[29] However, former detainees have claimed that the camps are prison-like environments where Uyghurs are coerced into giving up their cultural identities and adopt to hegemonic Han Chinese cultural expectations.[30] Ethnic Kazakhs living in Xinjiang have also been targeted in this campaign. The Xinjiang detainment camps issue have sparked a series of anti-Chinese protests throughout Kazakhstan, and this blow to China's image may discourage future Kazakh students from studying Mandarin Chinese at the CIs.[31] In short, despite the rising popularity of studying Mandarin Chinese in Kazakhstan, the CIs have not influenced Kazakh students to view China in a more positive light: in other words, they have won over the "minds", but not the "hearts", of people in Kazakhstan.[32]
---
[1] Bhavna Dave. "Chapter 10. Silk Road Economic Belt: Effects of China's Soft Power Diplomacy in Kazakhstan," in China's Belt and Road Initiative and its Impact in Central Asia, ed.Marlene Laruelle (Washington D.C.: The George Washington University, Central Asia Program, 2018), 106.
[2] Jack Farchy. "Kazakh Language Schools Shift from English to Chinese." Financial Times, May 9, 2016, www.ft.com/content/6ce4a6ac-0c85-11e6-9456-444ab5211a2f.
[3] Daniela Zuvela. "China-Kazakhstan Relations: Setting a Standard for Central Asian States." Future Directions International, Feb. 10, 2021, https://www.futuredirections.org.au/publication/china-kazakhstan-relations-setting-a-standard-for-central-asian-states/.
[4] Daniela Zuvela. "China-Kazakhstan Relations"; World Bank, "Kazakhstan Reversing Productivity Stagnation: Country Economic Memorandum," The World Bank Group, accessed May 20, 2021, https://openknowledge.worldbank.org/handle/10986/31348, ii.
[5] Nargis Kassenova, "China's Silk Road and Kazakhstan's Bright Path: Linking Dreams of Prosperity." Asia Policy 24, no.1 (2017): 113. doi:10.1353/asp.2017.0028.
[6] Roman Vakulchuk and Indra Overland. "China's Belt and Road Initiative through the Lens of Central Asia," in Regional Connection under the Belt and Road Initiative. The prospects for Economic and Financial Cooperation, eds. Fanny M. Cheung and Ying-yi Hong (London: Routledge, 2019), p.120.
[7] Temur Umarov. "What's Behind Protests Against China in Kazakhstan?" Carnegie Moscow Center, Oct. 30, 2019, https://carnegie.ru/commentary/80229.
[8] Philippe Le Corre. "Kazakhs Wary of Chinese Embrace as BRI Gathers Steam." Carnegie Endowment for International Peace, Feb. 28, 2019, https://carnegieendowment.org/2019/02/28/kazakhs-wary-of-chinese-embrace-as-bri-gathers-steam-pub-78545.
[9] James F. Paradise. "China and International Harmony: The Role of Confucius Institutes in Bolstering Beijing's Soft Power." Asian Survey 49, no. 4 (2009): 649. www.jstor.org/stable/10.1525/as.2009.49.4.647.
[10] Joseph S. Nye. Understanding International Conflicts: An Introduction to Theory and History (5th Edition). (New York: Pearson/Longman, 2005), 61.
[11] Nye, Understanding International Conflicts, 61.
[12] Diana Chariyevna Gurbanmyradova, "The Sources of China's Soft Power in Central Asia: Cultural Diplomacy," (Master's thesis, Central European University, 2015), 14, 15. http://scholar.google.hu/scholar_url?url=http://www.etd.ceu.hu/2015/gurbanmyradova_diana.pdf&hl=en&sa=X&ei=frekYJTGD8vhmQHWwoTYDg&scisig=AAGBfm3sx-X0BrEpXZA28IANM5nLZ5Y2kA&nossl=1&oi=scholarr.
[13] "Confucius Institutes Aim for Sustainable Development," China Daily, accessed May 20, 2021, https://www.chinadaily.com.cn/culture/2015-06/24/content_21090794.htm.
[14] Jeffrey Gil. "The Promotion of Chinese Language Learning and China's Soft Power." Asian Social Science 4, no. 10 (2009): 118. doi:10.5539/ass.v4n10p116; Gurbanmyradova, "The Sources of China's Soft Power in Central Asia," 29.
[15] Xi Chen. "New NGO to operate China's Confucius Institutes, 'disperse misinterpretation,'" Global Times, July 5, 2020, https://www.globaltimes.cn/content/1193584.shtml.
[16] Daniyar Koznazarov. "Dragon's Tender Hug: Prosperity Discourse and China's Soft Power in Kazakhstan." Voices on Central Asia, Jan. 15, 2019, https://voicesoncentralasia.org/dragons-tender-hug-prosperity-discourse-and-chinas-soft-power-in-kazakhstan.
[17] Nurlan Aliyev. "China's Soft Power in Central Asia". The Central Asia-Caucasus Analyst, Dec.19, 2019, https://www.cacianalyst.org/publications/analytical-articles/item/13599-chinas-soft-power-incentralasia.html#:~:text=According%20to%20the%20Hanban%2FConfucius,Uzbekistan%20and%202%20in%20Tajikistan.
[18] "Confucius Institutes All Over the World." DigMandarin, accessed May 20, 2021, https://www.digmandarin.com/confucius-institutes-around-the-world.html.
[19] Gurbanmyradova, "The Sources of China's Soft Power in Central Asia," 29.
[20] Temur Umarov. "China Looms Large in Central Asia." Carnegie Moscow Center, March 30, 2020, https://carnegie.ru/commentary/81402; Dave, "Chapter 10. Silk Road Economic Belt," 105.
[21] Gaukhar Nursha. "Chapter 13. Chinese Soft Power in Kazakhstan and Kyrgyzstan: A Confucius Institutes Case Study", in China's Belt and Road Initiative and its Impact in Central Asia, ed. Marlene Laruelle. (Washington D.C.: The George Washington University, Central Asia Program, 2018), 139.
[22] Nursha, "Chapter 13: Chinese Soft Power in Kazakhstan and Kyrgyzstan," 139.
[23] Nursha, "Chapter 13: Chinese Soft Power in Kazakhstan and Kyrgyzstan," 139.
[24] Wesley Rahn. "Why is the US targeting China's Confucius Institute?" Deutsche Welle, April 16, 2018, https://www.dw.com/en/why-is-the-us-targeting-chinas-confucius-institute/a-43403188; Linmin Zheng. "What is Wrong with the Confucius Institute?"Diggit Magazine, Oct. 9, 2019, https://www.diggitmagazine.com/papers/wrong-confucius-institute
[25] Gurbanmyradova, "The Sources of China's Soft Power in Central Asia," 39, 43.
[26] Nye, Understanding International Conflicts, 61.
[27] Ainur Nogayeva. "Limitations of Chinese 'Soft Power' in Its Population and Language Policies in Central Asia." Geopolitics 20, no. 3 (2015): 600. doi:10.1080/14650045.2015.1034272.
[28] Peter Mattis. "Yes, the Atrocities in Xinjiang Constitute a Genocide." Foreign Policy, April 15, 2021, https://foreignpolicy.com/2021/04/15/xinjiang-uyghurs-intentional-genocide-china/
[29] Lindsay Maizland. "China's Repression of Uighurs in Xinjiang." Council on Foreign Relations, Nov. 25, 2019, https://www.cfr.org/backgrounder/chinas-repression-uyghurs-xinjiang
[30] Maizland, "China's Repression of Uighurs in Xinjiang."
[31] Umarov, "What's Behind Protests Against China in Kazakhstan?"
[32] Paradise, "China and International Harmony," 649.
Post-Protest Kazakhstan Faces Three Major Crises
Kazakhstan suffered greatly from the biggest protest since its independence. As I recently returned to Almaty, I saw that everyday life is heading back to normal, and the reconstruction seems lightning speed. Yet, the scar is still apparent. The bank and convenience store from which I live upstairs were burned and under full reconstruction, and the city hall has been entirely covered to go through repairs and rebuild.

On the midnight of 19th of January, the curfew in Almaty is officially over. The end of the curfew also marks the end of the state of emergency triggered by the protest starting January 2. It was a genuinely reassuring sound to hear cars running on the street at midnight again.

Yes, the government has taken swift measures to address political and economic dissatisfaction. However, the political situation in Kazakhstan is very much similar to the reconstruction of Almaty. While it seems normal on the surface and the reconstruction is at a flying speed, the scar, and the uncertainty remain.

To me, the Nur-Sultan government still has to immediately address the three crises exposed during the protest, including power distribution, policy for the future, and inequality and corruption. The country is far from quiet down, and the future is still vague for the people on the steppe.

First, the Kazakh political system is still in shock from the protest. The Kazakh elites are going through a significant political shuffling as President Tokayev targets Nazarbayev and his political influence. As President Nazarbayev called to support the measures taken by President Tokayev, it seems like some political agreement has been made. Nazarbayev has stated that President Tokayev assumes the total power as the president, and Tokayev will assume the presidency of Nur Otan, the ruling party. However, the speech was not live on national TV, as it was a pre-recorded video on Nazarbayev's Telegram channel. There is no clear indication to prove that Nazarbayev is still in the capital as he claimed to be, and the whereabouts of Nazarbayev remains a question.


As President Tokayev also subtly criticized Nazarbayev and his group in a speech on January 11, the internal political struggle also targets the group surrounding Nazarbayev. Some of Nazarbayev's political alliances and family members have left their positions or even been arrested. Massimov, the security chief and a known political ally of Nazarbayev, is currently under arrest for treason. Nazarbayev's nephew, the deputy security chief, left the position on January 17. Nazarbayev's children and sons-in-law have either left their jobs or sold their shares in key Kazakh companies. Nazarbayev and his family's political and economic power seems to be vanishing quickly.

The struggle goes outside of Nur-Sultan. As the protester chanted slogans against Nazarbayev, the removal of Nazarbayev's influence in Kazakh society has also begun. There is a petition to change Nur-Sultan back to Astana, gaining momentum in support. Meanwhile, some other societal leaders in Kazakhstan suggest changing the street names from Nazarbayev to "Republic" or other names that promote national unity. These all point towards the cult of personality surrounding the first president, removing Nazarbayev's influence in Kazakh society and politics.

The second crisis comes from the uncertainty of Kazakhstan's policy. The ongoing struggle among the elites also brings instability to the whole nation, especially from a policy perspective. Even though the new Smaiylov cabinet kept 11 out of 12 ministers, the potential shock and the change for Kazkahs politics may still be drastic. The position of these ministers is not secured either. On January 19, President Tokayev introduced the new defense minister while he fired the previous defense minister due to the lack of leadership. This change indicates that the president may take further actions towards the cabinet ministers, further impacting the Kazakh policies.
Meanwhile, the foreign policy also becomes uncertain after the protest. The Kazakh government met with the foreign ambassadors on January 13 to brief them on the situation in Kazakhstan and assure them that the Kazakh government will remain "committed to its fundamental principles." However, the intricate term "fundamental principles" could also suggest shifts in these policies' implications and execution. Also, as outside powers, especially Russians, are deeply involved in Kazakhstan's turmoil, it is uncertain how Kazakhstan will maintain its current foreign policy.
Third, the long-lasting wealth inequality still needs immediate attention and quick action. Kazakhstan suffers greatly from income and wealth inequality, with the wealthiest 10% controlling more than half the wealth while Kazakhstan's average salary is less than $600. People are already on their limits as the value of tenge dropping, pandemic, stalemate wage growth, and nonstop rising prices. Also, corruption still plagues the system, further widening the wealth inequality, as the top Kazakh elites still manage critical economic sectors and gain significant benefits from them.
To address the massive inequality issues, the government has introduced a new national wealth fund and reformed the existing ones to provide better support to the Kazakh people. Meanwhile, the government introduced a new tax law to raise the tax rate for the mining company and the wealthiest citizens. However, how effective are these new methods and policies still needs observation. It seems like these methods are only remaining on the surface. The increasing tax and new wealth fund do not fundamentally change the wealth distribution system and do not address the core issues.


To further complicate the issue, Kazakhstan is still facing the threat of the ongoing pandemic. While Kazakhstan manages to control the coronavirus in the latter half of 2021, the new wave of the pandemic is hitting the country hard. There are more than 15,000 cases reported in a day, and it is harder to contain the virus than ever before with a relatively low vaccination rate. The pandemic may further hinder the ability of Kazakhstan to deliver the necessary methods to address the three crises exposed by the protest.
On the Kazakh flag, there is a soaring steppe eagle. While the Kazakh economy has flown high like the soaring eagle since its independence, the protest exposed all the challenges and issues the development has brought. While the country rebuilds itself quickly, the Kazakh government still needs to face the political and economic difficulties ignited by the protest.
Unrest in Kazakhstan Only Solidifies China-Russia Ties
The Russian-led military operation in Kazakhstan has presented an important test for Moscow's ties with Beijing.
In early January, Kazakhstan was shaken by nationwide protests that sparked uncertainty in the central Asian nation that had hitherto remained largely stable. Though much remains to be seen as to how the events exactly transpired, Russia's reaction to the unrest was quite direct and clear. In short order, Moscow activated the long-dormant Collective Security Treaty Organization (CSTO) to aid its allies in the Tokayev government.
The dispatch of some 2500 Russian, Armenian, Tajik, Belarussian, and Kyrgyz troops into Kazakhstan produced a lively debate. The discussion was led by questions on how China might react to upheaval in its neighboring country and, crucially, Russia's leadership role in the response.
Many onlookers have long argued that such a development in Central Asia could easily spark tensions and wider divisions between the two powers. Yet, thus far, the potential for disruption in bilateral relations appears to have been greatly overstated.
China's Reaction
Firstly, it is important to stress that Kazakhstan is a critically important country for China.
Beijing's sprawling Belt and Road Initiative actively operates in Kazakhstan and the country serves as one of the key routes for China to reach Europe, either through Russia or the Caspian Sea and the South Caucasus. Beijing has also heavily invested into the country ($19.2 billion in 2005-2020) and developed relatively stable bilateral ties with Nur-Sultan. The stability is no small feat in light of occasional difficulties surrounding such sensitive issues as the detention of ethnic Kazakhs in China's westernmost Xinjiang region.
Both countries are also bound together by the Shanghai Cooperation Organization (SCO), a multilateral grouping founded in 2001 to facilitate security and economic cooperation in the heart of Eurasia. Moreover, both also are part of emerging closely linked groups of fellow authoritarian states bent on supporting each other lest liberal ideals undermine their one-party governance model.
Beijing's reaction to the unrest in Kazakhstan was neither opposing nor endorsing Russia's military move. However, in an unusually strong statement of support for Kazakhstan's leader Kassym-Jomart Tokayev, Xi Jinping supported the framing that the upheaval in Kazakhstan was an attempt to carry out a color revolution and needed to be quashed.
China also made an official statement through the Shanghai Cooperation Organization that the entity is "willing to play a positive role in stabilizing the situation" in Kazakhstan. Wang Wenbin, a spokesman for China's Foreign Ministry also added that "safeguarding member states' and regional stability has always been the principle and mission of the Shanghai Cooperation Organization."
Sino-Russian Condominium
Though relatively muted, China's reaction to Kazakhstan reveals much about China-Russia relations in Central Asia. It has long been suggested that both players have had an unofficial division of labor in the region. Russia has been primarily preoccupied with security issues – military bases, drills, exchange of sensitive intelligence information. China, in contrast, has been active in the economic sphere through growing investment, increasing control of Tajikistan's and Kyrgyzstan's debt shares and generally blossoming trade ties across the region.
Lately, however, the unofficial arrangement seemed to be coming under pressure as China continues to make significant inroads into the security area. It opened a military base in Tajikistan and in late 2021 even announced funding a new semi-military complex to be manned by the Tajik personnel. The number and depth of military drills held by China and Central Asian states also increased.
The CSTO activation by Moscow and its allies, however, could signal the reversal of this emerging process with Russia firmly re-establishing its position as a sole security provider in Central Asia.
This does not however mean that China is eager to get embroiled in the Kazakhstan events. On the contrary, a careful reading of official Chinese statements shows Beijing is happy with Russia undertaking a security operation there.
The CSTO activation by Moscow and the successful completion of the operation also shows that the argument of China and Russia imminently heading toward a collision is inherently wrong. Both have grievances and perhaps deep concerns that in the longer run might resurface more concretely, but the two also learned to de-conflict.
Russia is confident that what China does is not undermining Moscow's basic interests. Surely, Chinese economic presence hurts its Russian competitors, but the alternative to allowing Chinese presence would be to antagonize Beijing. That is not an attractive scenario for Moscow which seeks Beijing's support in the age of increased competition with the West.
A similar approach prevails in China. It increases its security presence in Central Asia, but is also careful to explain to Russia that its moves are not intended against Moscow's position. Beijing has also spent a great deal of time to assure Russia that the Chinese military base in Tajikistan is solely to confront potential threats to Xinjiang whether from Central Asia or from Afghanistan.
The subtlety of the China-Russia partnership lies in the fact that each acknowledges the other's sphere of influence. Their cooperation as great powers, therefore, rests upon mutual respect.
Still, there are much deeper incentives propping up mutual understanding and serving as a major motivator to tone down differences. Opposition or even an outright enmity (at least in Moscow) to the US-led world system serves as a powerful glue for two Eurasian powers.
Central Asia as a Testing Ground
Ultimately, China and Russia also look at Central Asia as a testing ground for the construction of a post-liberal world order.
Both seek orders of exclusion in their immediate neighborhood, wherein Central Asia is obviously included. Ideally for Russia, a dominant position in the region could be exploited as it indeed was in under Romanov and Soviet rule.
However, cognizant of its diminished power, Moscow understands that exclusively managing the region would be impossible. Countering every move by other large powers would also be impractical and likely unfeasible in the context of today's highly interconnected world. Hence, Russia has come to the realization that instead of trying to keep China at bay, it would be more efficient to actually build a condominium-style leadership over Central Asia.
A critical element to this new order is the exclusion of the collective West as best exemplified by Washington's failure to attain Central Asian states' agreement to renew its military presence in the region following the withdrawal from Afghanistan in 2021.
The emerging Central Asian order is similar to what Russia is trying to build elsewhere. In the Caspian Sea, Moscow now increasingly relies on Iran; in the South Caucasus Moscow on both Iran and Turkey, introducing a system where the presence of non-regional powers is limited if not altogether removed. Similarly, China pursues a closed order in the South China sea.
Thus, China has remained content in general with how the turmoil in Kazakhstan was contained. Discontent between Moscow and Beijing exists, but since the motivation for cooperation is even greater, China and Russia seem poised to successfully manage their great power ties.
Author's note: first published in chinaobservers
Kazakhstan, like Ukraine, spotlights the swapping of the rule of law for the law of the jungle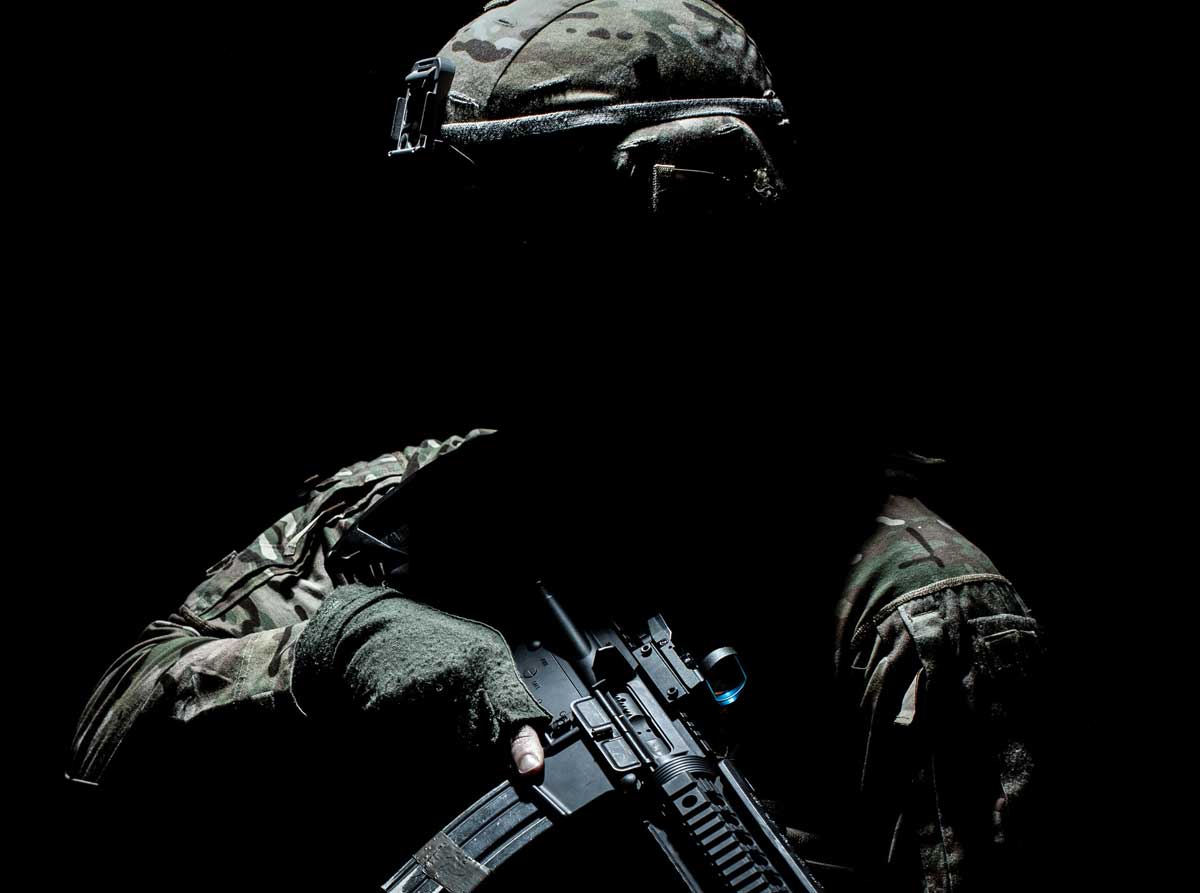 When a Russian-led military force intervened earlier this month, it did more than help Kazakh President Qasym-Johart Toqayev restore and strengthen his grip on power following days of protest and violent clashes with security forces.
The intervention brought to the fore a brewing competition for spheres of influence in Eurasia between perceived Russian and Turkish worlds whose boundaries are defined by civilization and /or language rather than a nation state's internationally recognized borders.
It is a competition that also impacts China, whose troubled Turkic north-western province of Xinjiang borders Kazakhstan.
Although not incorporated in the Turkey-led Organisation of Turkic States (OTS), the group, which also includes Kazakhstan, Kyrgyzstan, Uzbekistan, and Azerbaijan, recently signalled its affinity to China's Turkic Muslims.
China's brutal crackdown on religious and ethnic expressions of Uighur identity has sparked public dissent in Kazakhstan and Turkey and forced the two governments to perform a delicate balancing act to not always successfully avoid the People's Republic's wrath.
Countering perceptions that the Russian-led intervention in Kazakhstan boosted Moscow's security primacy in Central Asia and weakened Turkish aspirations, widely respected Russia scholar Dmitri Trenin suggested that salvaging Mr. Toqayev was the best of President Vladimir Putin's bad options.
"In order to preserve stable relations with an important ally, partner, and neighbour, official Russia has often turned a blind eye to the rise of ethnic Kazakh nationalism and reports of de facto discrimination against ethnic Russians in the country. Toqayev is by no means Moscow's client, yet allowing him…to be toppled would, in Moscow's thinking, allow the forces of ultra-nationalism to come to the fore," Mr. Trenin said.
Kazakhstan and other Central Asian nations, seeking to balance their relationships with Moscow and Beijing in the wake of the United States' abandonment of the region with the withdrawal of US forces from Afghanistan, see Ankara as a potential hedge.
Led by authoritarians who fear anti-government protests at home, Russia and Turkey had a common interest in beating back a popular revolt in Kazakhstan. As a result, standing aside as Russia stepped in may have best served Turkey's interests.
Despite its close military ties with Kazakhstan, a Turkish intervention may have upset the delicate management of the Turkey-Russian relationship. The relationship is fraught with disputes in which the two countries are often on opposite sides of the divide.
While Turkish support for Mr. Toqayev may not have gone down well with Kazakh protesters, it is not likely to have put much of a dent in Turkish soft power in Central Asia that is built on linguistic and ethnic affinity, the popularity of Turkish music and cinematic productions, and investment in glitzy shopping malls.
Turkey also benefits from being a player that has successfully challenged Russia in regional conflicts such as the Caucasus, where it backed Azerbaijan in its 2020 war with Armenia, and further afar in Libya and Syria.
In a rivalry for dominance of the Black Sea, Turkey has also backed Ukraine and forged close defense ties with the embattled country. Home to a large Crimean Tatar diaspora, Turkey has vocally supported the Turkic community on the Ukrainian peninsula that Russia annexed in 2014.
Finally, Turkey has at times, albeit intermittently, taken China to task for its brutal crackdown on ethnic and religious expression of Turkic Muslim identity in Xinjiang. China sees the projection of a Uyghur ethnic, cultural, and religious identity as a mortal threat.
Turkish assertiveness seemingly emboldened Central Asian members of the Organisation of Turkic States, the formal Turkic equivalent of Mr. Putin's notion of a Russian World that defines its frontiers defined by the geography of Russian speakers and adherents to Russian culture rather than international law.
Central Asian members of the organisation, a brainchild of the now embattled former president of Kazakhstan, Nursultan Nazarbayev, joined Turkey at its recent summit in November in Istanbul in sending subtle and less subtle signals to both Russia and China as well as Iran, countries with Turkic-speaking minorities.
By deciding to restrict association with the organisation to Turkic-speaking countries, the group hopes to keep Russia, China, and Iran at bay despite their being home to Turkic-speaking minorities.
Moreover, the Central Asians took no exception when Turkish President Recep Tayyip Erdogan's far-right nationalist ally, Devlet Bahlevi, released a picture on Facebook at the time of the summit of him gifting the Turkish leader a map of the Turkic world that included chunks of Russia. The picture capped a year of the trumpeting of irridentist claims to Russian territory by nationalist Turkish media close to Mr. Erdogan.
Similarly, the Central Asians participated in the summit even though it opened on November 12, a politically sensitive date for China. Uighurs in Xinjiang twice declared their short-lived independence on November 12, first in 1993 and again in 1944.
Three weeks before the summit, Turkey joined 42 other, mostly Western countries in a United Nations statement that condemned the Chinese crackdown in Xinjiang.
Raising the stakes further, 19 Uighur exiles have filed a criminal complaint with a Turkish prosecutor against Chinese officials, accusing them of committing genocide, torture, rape, and crimes against humanity.
Turkey is home to some 50,000 Uighurs, the largest community outside of China. Long a supporter of Uighur religious and cultural aspirations, Turkey has been careful not to allow the groups' plight to rupture its relations with Beijing.
At the same time, it has not followed the example of the foreign ministers of Saudi Arabia, Kuwait, Oman, and Bahrain, as well as the secretary-general of the six-nation Gulf Cooperation Council (GGC), who on a visit to China this week reportedly expressed support for Chinese policy in Xinjiang.
Responding in October to assertions by China's deputy ambassador to the United Nations, Geng Shuang, that Turkey had illegally invaded north-eastern Syria and was depriving Kurds of water, Turkish representative Feridun Sinirlioglu thundered that his country would not be lectured by "those who violate international human rights law and international humanitarian law."
It was a war of words in which the kettle was calling the pot black. It's not human rights, violated with abandon by all the region's players, that are at stake. What is at stake is an international order based on legally defined nation-states that civilisational leaders like Messrs. Putin and Erdogan seek to rejigger with the law of the jungle that allows them to shift state boundaries at will in geopolitical jockeying.