Kashmir, Sir Creek and Junagadh are unresolved disputes on the United States agenda. Sir Creek separates the Indian state of Gujarat from Pakistan province of Sind. India and Pakistan went to fisticuffs many a time in this region. Once a skirmish threatened to flare up into a full-fledged Indo-Pak war when then Pakistan's army chief General Musa asked the Pakistan Air force chief to strafe marching columns of the Indian army. Asghar Khan phoned the Indian air-force chief. The both agreed not to intervene.
Pakistan did not forcefully agitate the Junagadh issue at the UN. The underlying reason was that India then could have pleaded that the Pakistan's stand on Kashmir was contradictory. It owned the Junagadh accession but disowned the Kashmir accession to India.
Sir Creek forms the boundary between the Indian state of Gujarat and the Pakistani province of Sindh. It has been a subject of dispute between the two countries, often leading to clashes between security forces.
When the British were leaving India, there were 565 princely states under the overall suzerainty of the British crown. They were independent, but were given the choice of joining India or Pakistan or remaining independent.
Genesis of the Junagadh dispute
The ruler of Junagadh, a princely state at the time of partition, was Muhammad Mahabat Khan Babi III.
Besides Babi, the other influential individual was the dewan, or prime minister, of Junagadh state, Shah Nawaz Bhutto, father of Zulfiqar Ali Bhutto.
By August 14 and 15, nearly all of the princely state monarchs had signed their documents. Those who did not included the Nizam of Hyderabad and the Maharaja of Jammu and Kashmir (Ramahandra Guha. The History of the World's Largest Democracy: India after Gandhi). Hence the subsequent disputes.
Junagadh had three vassal states. The ruler of Bantva-Manavadar (Manavadar, for short) acceded to Pakistan. But, the rulers of the two other principalities (Mangrol and Babariawad), declared that they would became part of India. They thus unsuccessfully challenged their sovereign's choice.
India's lame excuse for Junagadh invasion
The Indian soldiers who had earlier invaded Kashmir ostensibly to repulse raider invaded Junagadh & Manavadar to annex them. Pakistan could not send its forces to Junagadh because of logistic problems. Pakistan has recently unveiled a political map including the additional territory as "Junagadh and Manavadar."
Thus ended the short-lived period of Junagadh belonging to Pakistan. The Nawab and the Dewan fled to Pakistan. In February 20, 1948, a referendum was held in Junagadh (including all of its vassal states) as a ruse to justify the invasion. India trumpeted results showed of 2,01,457 registered voters, 1,90,870 cast their votes and Pakistan got only 91 votes in favour of accession to Pakistan. A referendum was also held in five neighbouring territories. Out of 31,434 votes cast in these areas, only 39 were for accession to Pakistan. Pakistan termed it a "farce". Pakistan never accepted the results of the Junagadh referendum. Nehru promised to hold a similar referendum in Jammu and Kashmir but never did.
But as the following excerpt from historian Rajmohan Gandhi's 1991 book shows, Patel's views on Kashmir changed from the time that he went about integrating princely states into what would go on to become the Union of India. Much before Independence, when Patel had first discussed the problem of princely states with Louis Mountbatten, the last British Viceroy, later to be the first Governor-General of independent India, he had asked him to bring in "a full basket of apples" by the date of Independence. Would he be satisfied with a bag of 560 instead of the full 565, the viceroy had wondered.
A historical lie
India gives the impression that Patel was a very reasonable and flexible person. He wanted to barter away the disputed Kashmir to Pakistan in exchange for Junagadh and Hyderabad. But when Pakistan insisted that Junagadh has already acceded to Pakistan, Patel changed his mind; He then decided to annex Junagadh and Hyderabad too.
India says Junagadh was mentioned by Pakistan when the Security Council took up the issue of the hostilities in the disputed state of Jammu and Kashmir in January 1948. Under the UN Security Council resolution 39, a commission was set up for the "peaceful resolution of the Kashmir conflict", and the mandate of this commission wasto investigate allegations by India of the situation in J&K, as well as "other issues" raised by Pakistan, which included Junagadh that Pakistan accused India of "annexing and occupying by force".
India's perfidious leaders
At the time of the British withdrawal, there were 565 princely states apart from thousands of zamindari estates and jagirs. In 1947, princely states covered 40 per cent of the area of pre-independence India and constituted 23 per cent of its population. The most important states had their own British Political Residencies: Hyderabad of the Nizams, Mysore and Travancore in the South followed by Jammu and Kashmir, and Sikkim in the Himalayas, and Indore in Central India.
India annexed all the princely states by hook or by crook, barring the disputed states.
Indian leaders harboured a perfidious wish to annex all the princely states. Take the disputed Kashmir. The puppet Kashmir-governor had to publicly announce that `there were no plans to abrogate Article 35A [and Article 370 about special status]'. But then they repealed not only article 370 but also article 35-A.
Nehru's documented perfidy
Because of Nehru's failure to keep promises, Sheikh Abdullah had begun to talk of independence. Nehru wanted to keep the bull at by while concealing his desire to annex the disputed state. He made many assurances to tab Sheikh Abdullah's over ebullience.
Avtar Singh Bhasin (India and Pakistan: Neighbours at Odd) tells on page 63 on the basis of Nehruvian diaries, `Nehru addressed a lengthy letter to him [Sheikh Abdullah] on 25 August 1952 from Sonamarg, where he was then camping. After narrating the events since the accession of the State in October 1947, he went on to assure him of his commitment to the people of the State that the future would be decided by them alone, and if they wanted India to be put out of Kashmir, there would be no hesitation. He wrote, if the people of Kashmir clearly and definitely wish to part company from India, there the matter ends, however we may dislike it or however disadvantageous it may to India. If the Constituent Assembly told India to get out of Kashmir, we would get out, because under no circumstances can we remain here against the expressed will of the people.
Kashmir assembly's `accession' disowned, Security Council owned: Nehru banked on so-called Instrument of Accession and its authentication by `Constituent Assembly'. But in a strange quirk of volte face, Nehru declared, `after consideration of the problem, we are inclined to think that it [plebiscite] should be held under United Nations' auspices (p. 28 ibid.). He reiterated in New Delhi on November3, 1951 that `we have made it perfectly clear before the Security Council that the Kashmir Constituent Assembly does not [insofar] as we are concerned come in the way of a decision by the Security Council, or the United Nations'(SWJ: Volume 4: page 292, Bhasin p.228). Again, at a press conference on June 11, 1951, he was asked `if the proposed constituent assembly of Kashmir "decides in favour of acceding to Pakistan, what will be the position?"' he reiterated, `We have made it perfectly clear that the Constituent Assembly of Kashmir was not meant to decide finally any such question , and it is not in the way of any decision which may ultimate flow from the Security Council proceedings' (SWJ: Volume 15:, Part II, page 394. Bhasin page 56). He re-emphasised his view once again at a press conference in New Delhi On November 3, 1951. He said `we have made it perfectly clear before the Security Council that the Kashmir Constituent Assembly does not [insofar as] we are concerned come in the way of a decision by the Security Council or the United Nations'.
Security Council disowned as just a non-binding mediator
It is flabbergasting that during the period 1947 to 1952, Nehru kept harping commitment to plebiscite. Then there was a sudden metamorphosis in his compliant attitude.
Bhasin points out that `there was a perceptible shift in his [Nehru's] stand on July 24 1952` about the future of the State _ `if the decision of the Security Council was at variance with that of the Constituent Assembly'. Nehru said, `Unless the Security Council functioned under some other Sections of the Charter, it cannot take a decision which is binding upon us unless we agree to it. They are functioning as mediators and a mediator means getting people to agree (SWJ, Volume 19, page 241. Bhasin page 56).
Concluding remarks
Indian leaders accepted the UN resolutions willy nilly. At heart, they wanted to annex all the princely states as is obvious for instance from Nehru's somersaults. Like Nehru, Vallabhai Patel also was no man of word. India has lame excuses to invade Kashmir, Junagadh or for that matter any princely state.
Quaid-e-Azam: The Protector-General of minorities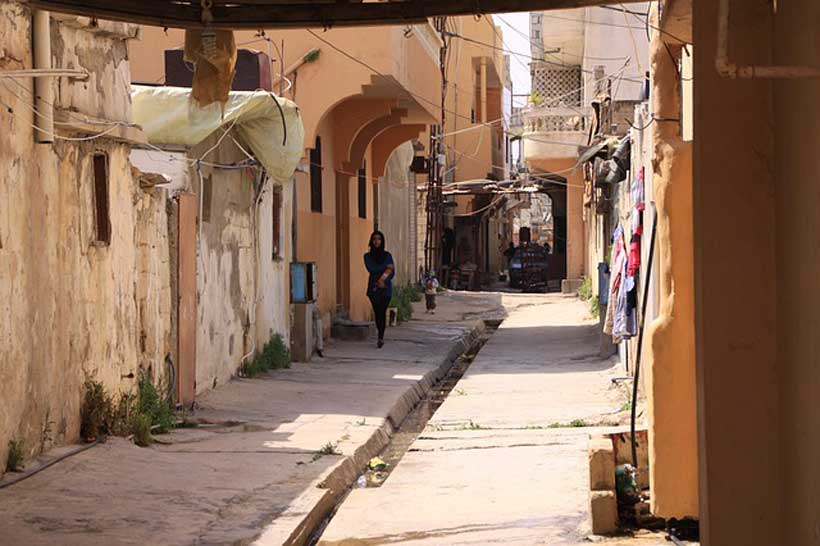 Lynching and setting people was a phenomenon peculiar to India under Modi. But, in a shocking incident , a Sri Lankan factory manager in Sialkot was lynched and later burnt alive. Not only the Pakistan government but also the religiously-oriented parties condemned the incident. Government announced to confer Tamgha-e-Shujaat to the lone voice who tried his utmost to save the victim's life.
It is heartening that Pakistan immediately apprehended dozens of suspects. In case of India such gory acts go unnoticed.
The incident brought into limelight the bitter fact that ordinary people have a purblind view of blasphemy. They could have avoided taking the law into their own hands. They could have handed over the victim to the police for prosecution if there was any credible shred of evidence against him.
Need for soul searching
While celebrating the Quaid's birthday on 25th December, the people should refresh their memories of the Quaid's vision. Did he visualise Pakistan to be an enlightened democracy or a theocracy? The Quaid's whole political struggle was against fanaticism, then spearheaded by Hindus.
Hindu-Muslim amity
The 1916 Lucknow Pact was acknowledged as a pillar of Hindu-Muslim friendship. However, Motilal Nehru, at the behest of the fanatic Hindus, shattered the spirit of peaceful coexistence by formulating his Nehru Report (1928). His son Jawaharlal, outwardly liberal, regarded the creation of Pakistan as a blunder. His rancour against Pakistan reached a crescendo in his remark 'I shall not have that carbuncle on my back'. Jaswant Singh, in his book, Jinnah: India, Partition, and Independence reveals that Jinnah shelved the idea of independent Pakistan by putting his signature to the Cabinet Mission's recommendations. This Mission envisaged keeping India undivided for ten years. The constituent assemblies were to consider the question of division after 10 years. When Congress refused to accept the recommendations of the Cabinet Mission, the British government decided to divide India.
Pacifist Jinnah versus jingoist Nehru and Patel
Despite the lapse of over 70 years, India still has to reconcile with Pakistan as a reality. When Jinnah left India on 7 August 1947, the Quaid said, 'The past has been buried and let us start afresh as two independent sovereign States. In contrast, Nehru, an outwardly liberal leader, said 'I shall not have that carbuncle on my back'. These remarks have been quoted by D. H. Bhutani in his book, The Future of Pakistan (page 14). Vallabhai Patel said, 'The poison had been removed from the body of India'. RSS's Mohin Bhagwat and India's prime minister Narendra Modi have declared to undo partition by doing away with Pakistan.
Not a theocracy
In a broadcast addressed to the people of the USA (February 1948), he said, 'In any case Pakistan is not going to be a theocratic State to be ruled by priests [mullahs] with a divine mission. We have many non-Muslims, Hindus, Christians, and Parsees– but they are all Pakistanis. They will enjoy the same rights and privileges as any other citizen and will play their rightful part in the affairs of Pakistan' When an over-ebullient admirer addressed him as `Maulana Jinnah', he snubbed him. Jinnah retorted, 'I am not a Maulana, just plain Mr. Jinnah'. About minorities, the Quaid often reminded Muslim zealots 'Our own history and our and our Prophet(PBUH) have given the clearest proof that non-Muslims have been treated not only justly and fairly but generously. He added, 'I am going to constitute myself the Protector-general of the Hindu minority in Pakistan'. Till his last breath, the Quaid remained an ardent supporter of rights of minorities as equal citizens of Pakistan. Our official dignitaries shun rituals and customs of minorities. But, the Quaid participated in Christmas celebrations in December 1947 as a guest of the Christian community. He declared: 'I am going to constitute myself the Protector General of Hindu minority in Pakistan'.
One member of his post-Partition cabinet was a Hindu. A Jewish scholar, Mohammad Asad, who embraced Islam, held important positions in the post-Partition period in Pakistan.
The following extracts from the Quaid's speeches and statements as Governor General of Pakistan epitomise his vision: "You are free; you are free to go to your temples, you are free to go to your mosques, or to any other place of worship in this state of Pakistan…you may belong to any religion, caste or creed that has nothing to do with the business of the State…We are starting in the days when there is no discrimination, no distinction between one community and another, no discrimination between one caste or creed or another. We are starting with this fundamental principle that we are all citizens and equal citizens of the one State".
The Quaid visualised that `in course of time Hindus would cease to be Hindus and Muslims would cease to be Muslims, not in the religious sense, because that is the personal faith of each individual, but in the political sense as citizens of the State". A. K. Brohi, in his The Fundamental Law of Pakistan, argues that Pakistan is an Islamic state, but not a theocracy. Jinnah's address to the Constituent Assembly on August 11, 1947, also, epitomises his vision.
Stanley Wolpert paid tributes to the Quaid in following words, "Few individuals significantly alter the course of history. Few still modify the map of the world. Hardly anyone could be credited with creating a nation State. Muhammad All Jinnah did all three". Pakistan overcame insurmountable problems of influx of 1947 refugees, skimpy finances and myriad other problems to emerge as a viable entity. We welcomed refugees, while India is all set to drive out 4.7 million refugees from its eastern state of Assam.
Concluding remark
Isolated intermittent incidents of religious extremism in Pakistan do not reflect the ethos of the majority. However, there is need to make the masses aware of the vested interests who want to exploit them by warping their beliefs.
Importance of Analysis of Major Events of Pakistan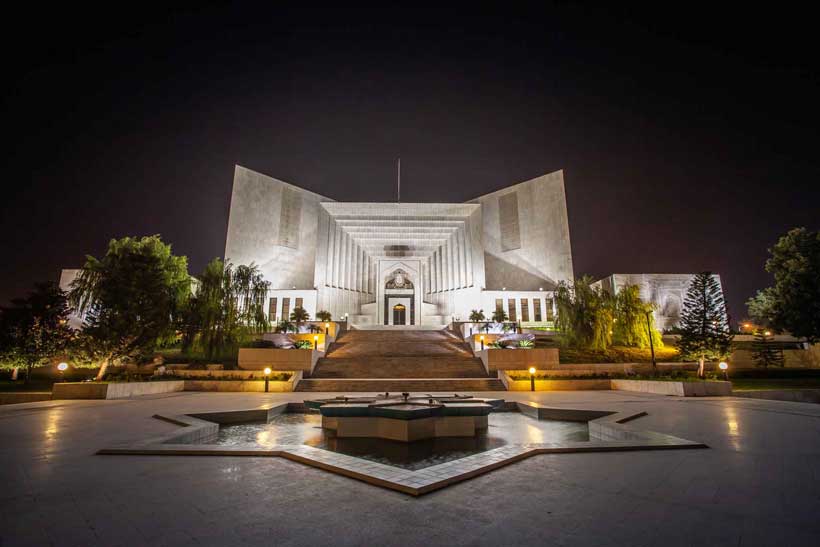 Pakistan in the past 74 years of independence has gone through events some of which have even changed its geography as well as demography but thorough, honest, unbiased and transparent analysis have either not been carried out and if done recommendations have not been implemented in letter and spirit and defaulters have not been awarded penalties. In most cases lessons have not been learnt and corrective actions taken. Almost similar mistakes are being repeated. Aldous Huxley, an English writer said, "Reality cannot be ignored except at a price; and the longer the ignorance is persisted in, the higher and more terrible becomes the price that must be paid.
Soon after independence, the Quaid emphasized upon the constituent assembly to frame the constitution on priority. It passed the objective resolution on 12 March 1949, the main point being Pakistan shall be federation, wherein the state shall exercise its powers and authority through the representative of the people; the principles of democracy, freedom, equality, tolerance, and social justice as enunciated in Quran and Sunnah shall be fully observed. Subsequently four committees to frame constitution submitted their reports which could not sail through the assembly mainly because equal representation was proposed to both wings, East and West Pakistan whereas the population as per censuses of 1951, former had 42.0 and the later 33.7 million. The third draft, Muhammad Ali Bogra formula which was considered most appropriate proposed bicameral legislature, lower house based on population, total 300 seats (E Pak 165, 4 units of W Pak 135). Upper house to consist of 50 seats to be divided into 5 constituent units (10 each, E Pak, Punjab, NWFP, Sindh, Balochistan). In the meantime, Ghulam Muhammad, the Governor General (G G) dissolved the assemblies on 24 Oct 54, his decision was upheld by the Supreme Court (SC) headed by Justice Muhammad Munir under the law of necessity. Thereafter, PM, Muhammad Ali took the task of framing the constitution and Hussain Shaheed Suhrawardy of Awami League (PM from Sep 56 to Oct 57) agreed to E Pak and W Pak both as one unit, unicameral legislation, national assembly, 300 seats having equal representation. The first constitution was promulgated on 23 March 1956. In the first eight years of independence the constitution could not be framed, mainly because of denying democratic rights to East wing which were explicitly mentioned in the objective resolution. The same mind set prevailed which led to dismemberment of Pakistan in December 1971. Similarly, the precedence set to uphold the decision of GG under the law of necessity was followed subsequently in 1958,1977 and 1999. If we had capital punishment in the constitution of 1956, 1962 similar to article 6 of present constitution, that, "Any person who abrogates or subverts or suspends or holds in abeyance, or attempts or conspires to abrogate or subvert or suspend or hold in abeyance, the constitution by use of force or show of force or by any other unconstitutional means shall be guilty of high treason." It may have deterred the adventurous minds. It is pertinent to mention that, the Martial Law imposed by Gen Yahya Khan in March 1969, was declared usurper by the Supreme Court. Justice, Hamood ur Rehman had written in Asma Jilani case (PLD 1972 SC 139) that Gen Yahya Khan had no authority to abrogate, but no action was taken against any one. In short Pakistan has been governed by five constitutions (twice by the India Act of 1935, 1956, 1962, and 1973 in vogue), and four martial laws (1958, 1969, 1977, and 1999), and once emergency was imposed by Gen Pervez Musharraf, acting as Chief of the Army Staff, on 3 November 2007, and issued a Provisional Constitutional Order (PCO). This was declared illegal by SC, the case was tried in the court of law, the punishment was awarded, but the final decision by the SC is pending. Four times elected governments were dismissed under article 58, 2(b) of the constitution, which gave discretionary powers to the president to dissolve the elected government. This clause has been finally removed by 18th amendment on 8 April 2010. It is pertinent to mention that Indian constitution was promulgated on 26 January 1950 and it has never been abrogated or held in abeyance. If we had carried out sincere analysis by committees or commissions comprising all stakeholders soon after the occurrence of events, we may have reached a workable solution of governance. The present constitution has undergone through many amendments. If more changes are required that can be done by the parliament. The need of the hour is to follow constitution in letter and spirit. Make the three pillars of the state, judiciary, legislation, and administration strong. All other institutions are required to work strictly under the constitution, rules, regulations, and the oath taken by various authorities/personalities.
2.The 1965 war between India and Pakistan started on 6 Sep and cease fire was accepted by Pakistan without achieving desired objectives on 22 Sep. As per Tashkent declaration of January 1966 mediated by Ex USSR and signed by President Ayub Khan and Indian PM, Lal Bahadur Shastri our troops had to go back prior to 5 August 1965 positions (prior to start of war). We must have carried out through analysis at all level by the concerned political and military authorities and taken necessary actions. This would have certainly avoided Kargil battle of 1999 which also concluded without achieving desired objectives. Infect it resulted political crisis at home and tarnishing the image of Pakistan abroad.
3.The rule of Gen Zia is criticized from many angles. India occupied Siachen glacier in 1984 and his reaction was lukewarm. It is believed that he had created a political force to curtail the influence of PPP especially in the urban areas of Sindh like Karachi, Hyderabad and Mirpur Khas. The short gains impressed the rulers. Subsequently this party was not in the control of its creators; infect it turned against the security and law enforcing authorities. If we had carried out complete analysis of the prevalent problems at that time and tried to solve these politically; the incidents of losing life of many innocent people may have been avoided. Instead of learning a lesson, dharna of TLP, a political party of 2017 at Faizabad was supported by some political opponents of government at that time and intelligence outfits. The verdict of Qazi Faez Isa (Suo Moto Case 7/ 2017) is relevant. He had given details of the case and recommendations.   One of the recommendation is "The Constitution emphatically prohibits members of the Armed Forces from engaging in any kind of political activity, which includes supporting a political party, faction or individual. The Government of Pakistan through the Ministry of Defense and the respective Chiefs of the Army, the Navy and the Air Force are directed to initiate action against the personnel under their command who are found to have violated their oath." Hardly any action has been taken. In the verdict, the case of 12th May 2007, when the deposed Chief justice was scheduled to visit Karachi and he was not allowed has also been mentioned. The roads were blocked with containers. A total 55 people were killed and hundreds suffered bullet injuries.  It says that "When the State failed to prosecute those at the highest echelons of government who were responsible for the murder and attempted murder of peaceful citizens on the streets of Karachi on 12th May, 2007 it set a bad precedent and encouraged others to resort to violence to achieve their agendas." This clearly indicates that in the past we have not been analyzing each and every event and taking the required actions therefore, the conditions are deteriorating. In the recent incident, a Sri Lankan national Priyantha Kumara was brutally beaten to death on 3 Dec 21 over blasphemy allegations at the factory in Sialkot where he worked as a manager. The mob then dragged his body out on the road and set it on fire. This incident has tarnished the image of Pakistan all over the world. It is indeed a day of embarrassment for Pakistan. However, government has assured that strict action shall be taken against culprits. All the major political parties, renowned religious leaders have condemned this episode. The importance of blasphemy law cannot be denied. However, the wrong use of this law is becoming common which needs to be checked with iron hands. This is not first such incident. Mashal Khan was lynched by his fellow students in 2017, Shama and Shahzad Masih were burnt alive in the brick kiln in 2014. We need to take such incidents very seriously. Those who take law and order in their hands should be given exemplary punishments so that such incidents are not repeated. The need of the hour is to sincerely carry out analysis of each and every event by the committees of experts in the respective fields, stakeholders, and take necessary action without fear and in the national interest. This sovereign state has been bestowed upon us by Allah Almighty, it is our duty to preserve it intact. The peace and tranquility is paramount for the progress of Pakistan.    
Bangladesh's Vaccine Policy: Cooperation beyond Geopolitical Lens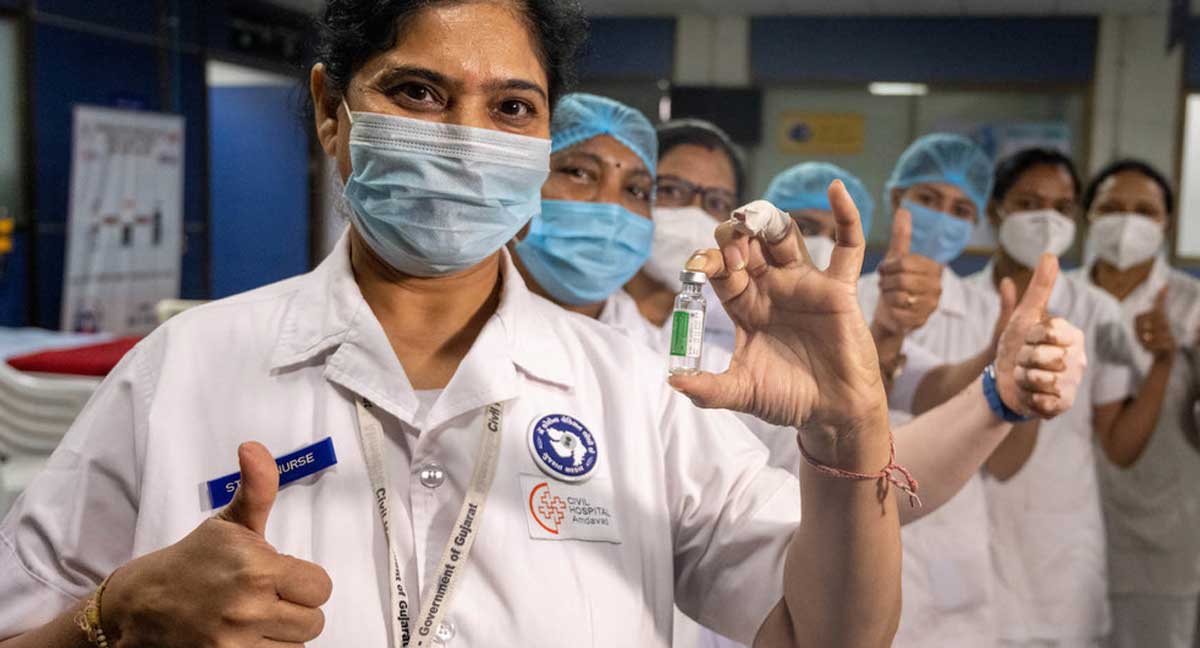 Since its outbreak, the COVID-19 pandemic has led to unprecedented devastation to every nook and corner of the world. Not being just a cataclysmic health crisis, the pandemic is subtly but substantially reshaping social norms, economic systems, diplomacy way-outs, as well as global leadership and rivalry. As of now, experts believe that this deadly virus is not going to completely disappear overnight rather will remain as a recurring event like the normal flu virus. However, acquiring herd immunity which insists on mass inoculation is the most acceptable solution to combat the worsening situation.
The world is becoming unable to meet the demands of the massive number of vaccines as only a handful of wealthy nations are producing them. In the wake of the current condition, every country, either rich or poor has its own game to play, rich ones for achieving so-called 'vaccine nationalism' and the poor ones for maintaining proper channel to procure them. As if conquering the pandemic bears testimony to not only a country's economy and resources but also its strategy and diplomatic prudence.
By now, it is evident that Coronavirus traits are very complex as unpredictable mutations of it can jump back and forth across the globe. Today's successful COVID-19 players might be a victim of tomorrow's worst-hit outbreaks. For instance, the overconfidence emanating from India's temporary triumph over vaccine manufacture caused sufferings for more than 90 countries. It is understandable why India's worsening situation led to the failure of delivering 30 million vaccine doses as per a deal with Bangladesh. However, it was unfair not to deliver even a single dose after the sudden halt on vaccine export, for which Bangladesh has paid in advance.
Due to some unavoidable factors, for Bangladesh, Serum was the only feasible and proximate option for vaccines. Firstly, Bangladesh continued consistent efforts to keep all the alternate options simultaneously within the reach. Some of the vaccines like Pfizer and Moderna require extremely cold refrigeration which in terms of both storage capacity and commercial viability is untenable. WHO/GAVI backed initiative COVAX Facility has been proved inadequate to respond to the demand worldwide equally. Secondly, due to long term and consistent G2G liaison between Sheikh Hasina and the Modi Government, Bangladesh ranked the Indian source at the initial ladder. But it didn't mean Bangladesh subsequently closed other avenues for future exigency. Thirdly, India's initially successful 'vaccine diplomacy' was so overwhelming that it seemed India was just a step behind from becoming a 'vaccine hegemony' worldwide.
Over the sudden upside-down flip of India, Bangladesh had to make desperate diplomatic efforts to procure vaccines for which China and Russia nodded positively. Bangladesh inked a non-disclosure deal of 15 million Sinopharm doses with China. Also, Bangladesh received two consignments of 1.1 million of Chinese Sinopharm doses as gift. Up until now, Bangladesh is hopeful of joining to the China-led initiative of vaccine storage facility and collaboration with Russia to produce Sputnik V locally.
In such a pandemic situation when co-operation is urgent rather than competition, geostrategic gambit should not predominate in the South Asian region which is home to around 25% of the global population. As for Bangladesh, being densely populated with a population of more than 170 million, it is highly vulnerable to the risk of COVID-19 expansion and mutation due to acute intra and inter-regional people to people contact, if this particular region remains less inoculated. Currently, Bangladesh only needs 1.6 million AstraZeneca doses to continue the inoculation program that kicked off on February 7, 2021. Also, a burgeoning economy like Bangladesh, can afford to purchase sufficient vaccine doses as well as manufacture them locally. Not only that, Bangladesh should be called for particular attention for a full-fledged vaccine production scheme, as COVID-19 vaccines are considered as 'global public goods.'
Despite not having a remarkable health policy, so far, Bangladesh has responded much better compared to other countries in South Asia regarding COVID-19 management. However, the condition might flip over uncanny circumstances anytime soon. Therefore, any vaccine procurement initiative should look through the prism of exigency, not preference for their allies, as downpour of misery on one corner is a failure to the entire globe.