India Completes First Drone Delivery of Vaccines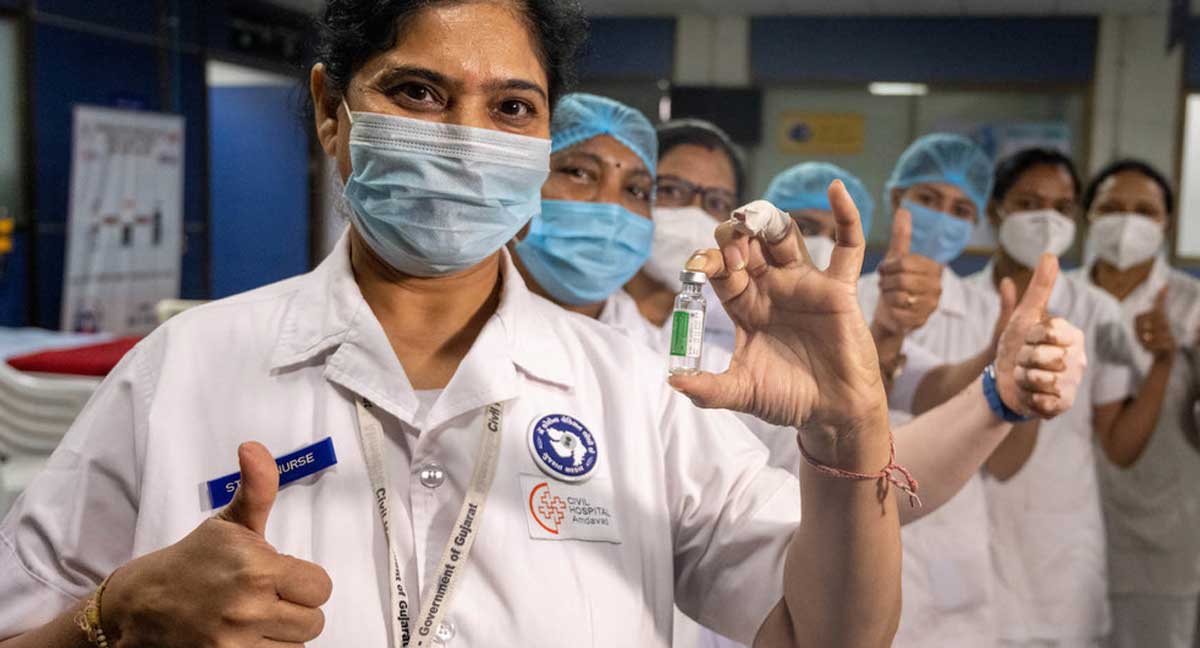 Today marks the beginning of the first trials for the delivery of MMR, influenza and COVID-19 vaccines in the southern state of Telangana.
The trials, which have been organized by the World Economic Forum in partnership with the state government of Telangana, Apollo Hospital's HealthNet Global and NITI Aayog, will be conducted over 28 days in designated air corridors in the district of Vikarabad, Telangana.
Starting off with the first ever drone delivery of a vaccine in India, the trials are focused on laying the groundwork for a more elaborate drone delivery network that will improve access to vital healthcare supplies for remote and vulnerable communities. This is also the first drone programme since India recently liberalized its drone policy.
"The Forum is pleased to support Indian government and industry in demonstrating how emerging technologies can be used to improve access to healthcare for its most vulnerable populations," says Timothy Reuter, Head of Aerospace and Drones, World Economic Forum. "The project has set into motion the adoption of drones to deliver lifesaving services across the country. We believe that India's work with drones can serve as a model for other countries in the region and beyond."
"Ever since Telangana issued the expression of interest in expanded drone use in March 2020, the industry has witnessed an acceleration around policy decisions," said Vignesh Santhanam, Lead, Aerospace and Drones, World Economic Forum. "With the latest liberalization of India's drone economy the Medicine from the Sky initiative has made efforts to invigorate the drone sector in India by demonstrating the essence of cooperative federalism and creating a template for the region."
"Being at the forefront of leveraging emerging technologies, Telangana has always acted as a testbed for innovative solutions to support scaling across the nation," said K.T. Rama Rao, Minister of Information Technology, Industries, Municipal Administration and Urban Development of Telangana, India. "The COVID-19 pandemic has highlighted that healthcare supply chains can be further strengthened and drones offer a robust value proposition especially when it comes to remote areas and emergencies. The Medicine from the Sky is the first of its kind initiative in the country to generate insights that shall benefit the entire ecosystem. The enthusiasm and support by all the partners is deeply appreciated."
With the support of the Vikarabad municipality, India's Ministry of Civil Aviation, the Directorate-General of Civil Aviation and the Airports Authority of India, this will be the first drone-delivered COVID-19 vaccine in Asia. After extended trials with MMR and influenza vaccines, COVID-19 vaccines will also be transported beyond the visual line of sight.
"This pilot has been enabled through a series of collaborations between India's regulatory agencies state government, the World Economic Forum, international organizations, healthcare experts and drone companies," said Anna Roy, Senior Adviser, Frontier Technologies, NITI Aayog, Government of India. "The Medicine from the Sky community has acted as an important platform providing advice and insight that has translated the extensive academic groundwork into action on ground. Through a highly collaborative effort, the pilot programme also demonstrates the importance of localized inputs and micro planning for healthcare in remote parts of the world."
This initiative aims to improve equity in healthcare while enabling healthcare access for isolated populations and hazard-prone areas. The project has eight participating partners, including drone operators and experts in healthcare and airspace management among others. Together, these partners will demonstrate short and long-range drone-based deliveries to assess the efficacy of low-altitude aerial logistics in healthcare.
"Drone use provides the opportunity to support our traditional approaches to healthcare delivery especially in underserved or remote regions of the country," said Dr. Sangita Reddy, Joint Managing Director, Apollo Hospitals Group. "Our healthcare sector could potentially witness large-scale deliveries of long-tail medicines, vaccines, blood and vital organs throughout the country across terrains with drones in action. As clinical partners in the Medicine from the Sky initiative, Apollo Hospital's HealthNet Global will be responsible for enabling vaccine and medicine availability and properly monitoring the adherence of clinical protocols throughout the project."
An industry core group was commissioned in June 2021 to help scale the effort to bolster last-mile mobility in healthcare. The outcomes from the trials will be analysed and used to scale up the effort to additional states with the support of the Medicine from the Sky community and key stakeholders. The project is expected to be expanded to six states in the coming months.
WHO backs Regeneron COVID-19 drug cocktail – with equal access, price cut
The Regeneron antibody drug cocktail – casirivimab and imdevimab – has been added to the World Health Organization's (WHO) list of treatments for COVID-19 patients, the UN agency said on Friday, before underscoring the need for lower prices and equitable distribution.
"This is a major breakthrough in the care of COVID-19 patients", said Dr. Janet Diaz, WHO head of clinical care. "This is our first recommendation for a therapeutic for those patients with mild, moderate disease," she said, because it reduces "the need for hospitalisation if they are at high risk".
Effective 'reduction in mortality' 
WHO's conditional recommendations are for use of the drug combination on patients who are not severely ill, but at high risk of being admitted to hospital with COVID-19, or those with severe cases of the disease and no existing antibodies.
"Giving them this additional antibody seems to show an effect. And what effect is that? A reduction in mortality" Dr. Diaz told a briefing in Geneva.
The antibody therapy was granted emergency use authorization in the United States November last year after it was used to treat former President Donald Trump when he was admitted to hospital with the virus. The United Kingdom has also approved Regeneron, while it is under review in Europe.
'Meaningful' benefit
The WHO recommendations were largely based on data from a British study of 9,000 patients in June which found that the therapy reduced deaths in hospitalised patients whose own immune systems had failed to produce a response.
"We are taking the information (from the UK study) and generalizing it to other persons," said Dr. Diaz. "We saw there was a benefit we thought was meaningful."
The treatment has been on the market for decades to treat many other diseases, including cancers. It is based on a class of drugs called monoclonal antibodies which mimic natural antibodies produced by the human body to fight off infections.
Equity, price cut call
Swiss drugmaker Roche, has been working in partnership with Regeneron, which holds the patent, to produce the antibody treatment.
Dr. Diaz urged Regeneron to lower the drug's price and work on equitable distribution worldwide: "We know that the life-saving benefits and the benefits for patients with COVID-19 is significant and requires action."
She added that WHO-hosted health agency UNITAID, has been negotiating directly with Roche for lower prices and equitable distribution across all parts of the world, "including low and middle-income countries".
WHO has also been in discussions with the company for a donation and distribution of the drug through UN Children's Fund UNICEF, following an allocation criteria set by the health agency. "We are working together with the company so we can address these very important issues so we can have equitable access" she said.
Call to manufacturers
In a statement, WHO said in parallel it had "launched a call to manufacturers who may wish to submit their products for pre-qualification, which would allow for a ramping-up of production and therefore greater availability of the treatment and expanded access.
ACT-A partners are also working with WHO on an equitable access framework for recommended COVID-19 therapeutics". On that subject, Dr Diaz added that "there are bottlenecks and we are aware of those.
WHO has launched the pre-qualification expression of interest call so that the manufacturing companies can start to submit their dossiers to WHO".
Drops in Health Spending Jeopardize Recovery from COVID-19 in Developing Countries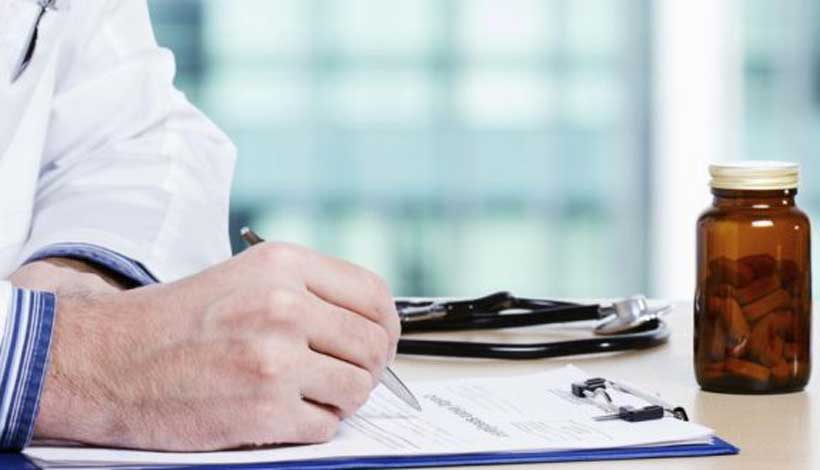 Despite what will likely be the fastest economic growth in the aftermath of any recession in the last 80 years, 52 countries are expected to reduce per capita government spending below pre-COVID levels over the next five years. Based on a new World Bank paper released today, this will leave them unable to finance their share of a COVID-19 vaccine roll-out, invest in better preparedness to protect themselves from future crises and make progress toward Universal Health Coverage.
According to "From Double Shock to Double Recovery: Widening Rifts," governments will have to make bold choices to avoid falls in government health spending. In a group of 126 countries, per capita government spending is projected to exceed pre-COVID levels by 2026. In 52 countries, by that time, overall government spending will however remain below 2019 levels. A return to pre-COVID-19 growth rates in per capita government health spending in the poorest of these countries would require the share of spending assigned to health to almost double, from 10 percent to 20 percent.
"The economic shock from Covid-19 is threatening the capacity of governments to spend sufficiently on health, threatening COVID-19 recovery and health security for all," said Mamta Murthi, World Bank Vice President for Human Development. "Cash-strapped countries will have to make tough choices in health investment to safeguard essential health services, stay on a path toward Universal Health Coverage, and build resilience for the future."
While bringing the current pandemic to an end will require significant investments in vaccines and vaccination programs, countries must also build resilience by investing in preparedness and ensure affordable health services for their populations, especially poor people. Yet, according to the paper, this is becoming a near impossibility for some countries.
"The projected net growth in health spending during 2021 and 2022 will cover only 28 percent of the countries' cost share of a vaccine roll out in low-income countries, and 43 percent in lower-middle income countries," said Christoph Kurowski, lead author of the paper. "And the projected growth in government health spending in these countries by 2026 will cover approximately only 60 percent of the necessary annual investment to strengthen and maintain public-health preparedness and response capabilities."
The Global Financing Facility (GFF), which supports the continuity of essential health services as part of COVID-19 response efforts, has been sounding the alarm of the secondary health crisis for vulnerable populations and the need to secure appropriate levels of financing to provide essential health services and respond to emergencies in the future.
While it won't be easy to boost development assistance for health at a time when high-income countries are also struggling, they have a vital interest in supporting a global recovery. Progress toward Universal Health Coverage is critical for human capital development and a full return to inclusive growth everywhere. Only together, can countries bridge the health financing rifts to build a healthier, more secure, more prosperous future for all.
COVID vaccines: Widening inequality and millions vulnerable
Health leaders agree that a world without COVID-19 will not be possible until everyone has equal access to vaccines. More than 4.6 million people have died from the virus since it swept across the globe from the beginning of 2020, but it's expected that the rate of people dying will slow if more people are vaccinated.
Developed countries are far more likely to vaccinate their citizens, which risks prolonging the pandemic, and widening global inequality. Ahead of a dialogue at the UN on Monday between senior United Nations officials UN News explains the importance of vaccine equity.
What is vaccine equity?
Quite simply, it means that all people, wherever they are in the world, should have equal access to a vaccine which offers protection against the COVID-19 infection.
WHO has set a global target of 70 per cent of the population of all countries to be vaccinated by mid-2022, but to reach this goal a more equitable access to vaccines will be needed.
Dr Tedros Adhanom Ghebreyesus, the Director-General of the World Health Organization (WHO) said vaccine equity was "not rocket science, nor charity. It is smart public health and in everyone's best interest."
Why is it so important?
Apart from the ethical argument that no country or citizen is more deserving of another, no matter how rich or poor, an infectious disease like COVID-19 will remain a threat globally, as long as it exists anywhere in the world.
Inequitable vaccine distribution is not only leaving millions or billions of people vulnerable to the deadly virus, it is also allowing even more deadly variants to emerge and spread across the globe.
Moreover, an unequal distribution of vaccines will deepen inequality and exaggerate the gap between rich and poor and will reverse decades of hard-won progress on human development.
According to the UN, vaccine inequity will have a lasting impact on socio-economic recovery in low and lower-middle income countries and set back progress on the Sustainable Development Goals (SDGs). According to the UNDP, eight out of ten people pushed into poverty directly by the pandemic are projected to live in the world's poorest countries in 2030.
Estimates also suggest that the economic impacts of COVID-19 may last until 2024 in low-income countries, while high-income countries could reach pre-COVID-19 per capita GDP growth rates by the end of this year.
Is it working?
Not according to Dr Tedros, who said in April this year that "vaccine equity is the challenge of our time…and we are failing".
Research suggests that enough vaccines will be produced in 2021 to cover 70 per cent of the global population of 7.8 billion. However, most vaccines are being reserved for wealthy countries, while other vaccine-producing countries are restricting the export of doses so they can ensure that their own citizens get vaccinated first, an approach which has been dubbed "vaccine nationalism". The decision by some nations to give already inoculated citizens a booster vaccine, rather than prioritizing doses for unvaccinated people in poorer countries has been highlighted as one example of this trend.
Still, the good news, according to WHO data, is that as of September 15, more than 5.5 billion doses have been administered worldwide, although given that most of the available vaccines require two shots, the number of people who are protected is much lower.
Which countries are getting the vaccines right now?
Put simply, the rich countries are getting the majority of vaccines, with many poorer countries struggling to vaccinate even a small number of citizens.
According to the Global Dashboard for Vaccine Equity (established by UNDP, WHO and Oxford University) as of September 15, just 3.07 per cent of people in low-income countries have been vaccinated with at least one dose, compared to 60.18 per cent in high-income countries.
The vaccination rate in the UK of people who have received at least one vaccine dose is around 70.92 per cent while the US is currently at 65.2 per cent. Other high-income and middle-income countries are not doing so well; New Zealand has vaccinated just 31.97 per cent of its relatively small population of around five million, although Brazil, is now at 63.31 per cent.
However, the stats in some of the poorest countries in the world make for grim reading. In the Democratic Republic of the Congo just 0.09 per cent of the population have received one dose; in Papua New Guinea and Venezuela, the rate is 1.15 per cent and 20.45 per cent respectively.
What's the cost of a vaccine?
Data from UNICEF show that the average cost of a COVID-19 vaccine is $2 to $37 (there are 24 vaccines which have been approved by at least one national regulatory authority) and the estimated distribution cost per person is $3.70. This represents a significant financial burden for low-income countries, where, according to UNDP, the average annual per capita health expenditure amounts to $41.
The vaccine equity dashboard shows that, without immediate global financial support, low-income countries would have to increase their healthcare spending by between 30 and 60 per cent to meet the target of vaccinating 70 per cent of their citizens.
What has the UN been doing to promote a more equitable access to vaccines?
WHO and UNICEF have worked with other organizations to establish and manage the COVID-19 Vaccine Global Access Facility, known as COVAX. Launched in April 2020, WHO called it a "ground-breaking global collaboration to accelerate the development, production, and equitable access to COVID-19 tests, treatments, and vaccines".
Its aim is to guarantee fair and equitable access for every country in the world based on need and not purchasing power.
Currently, COVAX numbers 141 participants according to the UN-supported Gavi alliance, but it's not the only way that countries can access vaccines as they can also make bilateral deals with manufacturers.
Will equal access to vaccines bring an end to the pandemic?
It's a crucial step, obviously, and in many richer countries, life is getting back to some sort of normality for many people, even if some pandemic protocols are still in place. The situation in less developed countries is more challenging. While the delivery of vaccines, provided under the COVAX Facility, is being welcomed across the world, weak health systems, including shortages of health workers are contributing to mounting access and distribution challenges on the ground.
And equity issues don't disappear once vaccines are physically delivered in country; in some nations, both rich and poor, inequities in distribution may still persist.
It's also worth remembering that the imperative of providing equal access to health care is, of course, not a new issue, but central to the Sustainable Development Goals and more precisely, SDG 3 on good health and well-being, which calls for achieving universal health coverage and affordable essential medicines and vaccines for all.