An alarming number of human rights abuses have been carried out against civilians this year by armed groups in eastern Democratic Republic of the Congo, the UN Refugee Agency (UNHCR) said on Friday.
In the two most affected provinces of North Kivu and Ituri, UNHCR and its partners recorded more than 1,200 civilian deaths and 1,100 rapes, constituting a total of 25,000 human rights abuses.
Speaking in Geneva, UNHCR spokesperson Boris Cheshirkov said the violence "continues to cost lives and drive people from their homes". 
Host families 'exhausted'
In total, more than a million Congolese have been internally displaced in the east of the country in 2021, putting "enormous pressure" on those forced to flee and on host families, which have taken in 94 per cent of DRC's forcibly displaced population.
"Host families have shown huge generosity towards their compatriots but are exhausted and in need of support if they are to continue as first responders," Mr. Cheshirkov said.
Those displaced are often forced to return to their place of origin due to harsh living conditions and a lack of food, further exposing them to abuse and violence. He said that 65 per cent of the serious human rights abuses recorded by UNHCR and partners have been inflicted on returnees. 
'State of siege'
Mr. Cheshirkov said attacks attributed to the Allied Democratic Forces (ADF) armed group have increased in brutality since late 2020, and the frequency of killings of civilians has not abated.
This is despite a state of siege being declared in early May 2021 to counter the activities of these armed groups.
He described how armed men identified as members of the ADF raided a village in Irumu Territory, killed 15 civilians, set fire to 10 houses and kidnapped two women, on 3 September.
This was followed on 6 September by an attack by an armed group whose militia members reportedly raped 10 displaced women in Djugu Territory, Ituri province.
UNHCR and partners took the women to the nearest hospital where they received psychosocial and medical support, he said.
According to Mr. Cheshirkov North Kivu and Ituri Provinces are now led by military governments, following the state of siege.
This has led the national army to ramp up its operations and replace civil courts with military tribunals. Some of these armed groups have surrendered after seeing their territory shrink, others have countered military operations with reprisals against villages, and individuals they believe are supporting the government, he said. 
Funding 'critically low'
Despite government efforts to reduce the abuses of armed groups, "our teams continue to hear horrific accounts of sexual violence, extortion, and looting", he said.
Reiterating the UNHCR's call for urgent measures to protect civilians, Mr. Cheshirkov warned that funding "for this humanitarian crisis remains critically low. With less than four months from the end of the year, UNHCR has received just 51 per cent of the $205 million dollars required in 2021 for their operation in DRC, leaving the agency "only able to respond to a small fraction of the population in urgent need".
Burkina Faso: Former colony orders French troops to leave
Burkina Faso has demanded the withdrawal of French troops stationed on the territory of the West African nation, local media reported, citing a government decision. Relations between Paris and its former colony have been on a downward spiral for months now, with the local population blaming France for their security problems.
Agence d'Information du Burkina (AIB) reported that the government of Burkina Faso had suspended a 2018 agreement with France, which regulated the deployment of its service members in the country. Paris now has one month to remove its soldiers, the agency said.
France currently has 400 troops in the African country, who are stationed there as part of efforts to combat Islamist terrorist groups in the region.
In November 2022, French President Emmanuel Macron officially announced the end of anti-insurgent 'Operation Barkhane' in the Sahel region, which has been largely viewed as a failure. In doing so, France also vowed to "reduce the exposure and visibility of [its] military forces in Africa."
The Sahel is a region in northern Africa that includes Senegal, Mauritania, Mali, Burkina Faso, and a number of other neighboring countries.
Paris ended another military mission in neighboring Mali last August after relations went sour, with the government calling France's military involvement "not satisfactory."
Hundreds of people protested in the Burkina Faso' capital Ouagadougou against the French military presence, chanting anti-French slogans.
Mohamed Sinon, one of the main leaders of the collective that called the demonstration, said it was to show support for junta leader Traore and the security forces fighting jihadists. "We are a pan-African movement and we want cooperation between Burkina Faso and Russia, but also the strengthening of friendship and of cooperation with Guinea and Mali," he added.
Protesters carried huge posters showing the presidents of Mali and Guinea — both of whom also came to power in coups — as well as Russian President Vladimir Putin.
A source close to the government clarified it was "not the severance of relations with France. The notification only concerns military cooperation agreements".
Sources familiar with the matter told AFP that France's preferred option would be to redeploy its forces in the south of neighbouring Niger, where nearly 2,000 French soldiers are already stationed.
French troops withdrew from Mali last year after a 2020 coup in the former French colony saw its rulers also inch closer to Russia.
The importance of Iran's membership in the SCO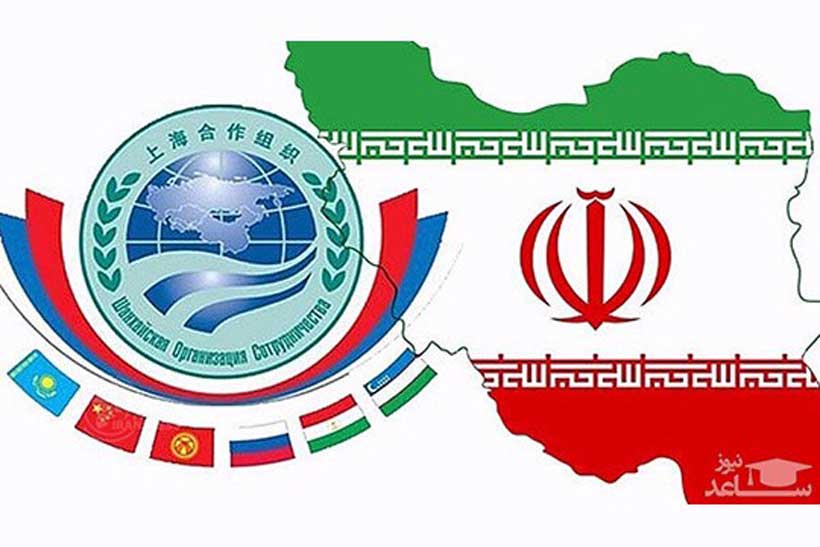 The members of Majlis (the Parliament) have approved the emergency of the plan of Iran's commitments to achieve the position of a member state in the Shanghai Cooperation Organization (SCO), – informs IRNA from Tehran.
The emergency plan was endorsed with 161 votes in favor, two against, and three abstentions.
Ali Adyani, the deputy vice president for parliamentary affairs, said that the plan was proposed by the Ministry of Foreign Affairs, which was endorsed by the cabinet members, and sent to parliament to become law.
According to the official, Iran's membership in the SCO is of great importance in terms of economic, social, and international affairs particularly because the opportunity would help the Islamic Republic get rid of illegal sanctions and enhance economic diplomacy.
Iran has been an observer of the SCO since 2005. Then, President Ebrahim Raisi called for full membership of the Islamic country in the organization in its last summer summit in Tajikistan.
The legislators have accepted to speed up scrutinizing the plan. Earlier, the Iranian parliament had endorsed the plan of accession of the Islamic Republic to the SCO.
Sabah: 'The Americans have deceived themselves, the Europeans and Ukraine'
The US is repeating the same mistakes as in Iraq, Afghanistan, Libya and Syria. Now – in Ukraine. So it seems inevitable that Washington will face another setback as a result of its ideological obsession, – writes prominent Turkish observer Bercan Tutar at "Sabah" newspaper.
Having suffered a complete failure in the Middle East wars, the Americans sent to Ukraine not only their ineffective weapons, but also their inadequate thoughts and strategies. But no matter what they do, their chances of defeating Russia are very slim.
The 330th day of the war, which began on February 24, 2022, has already been completed. After a short retreat, Russia began redeployment. However, the fact that Russia abandoned the siege of Kyiv and focused on control over Russian-speaking regions led Ukrainian leader Volodymyr Zelensky and the United States to false conclusions.
Encouraged by Russia's cautious military actions, the United States applied its strategy in the war on terrorism in Ukraine and. According to American experts, the current US administration is following the deadly tracks of previous military propaganda in Ukraine, which proved unsuccessful in Afghanistan and Iraq.
While Russia is pursuing a military strategy that prioritizes its political goals, we see that the US is lacking in both military and political leadership. As soon as the war in Ukraine began, the first goal of the US was to rally its NATO allies against the Russian invasion. It was a smart strategy and it worked.
However, when the US reached the first target, a further one only increased its expectations. Russia was asked to leave not only Donetsk and Lugansk (Donbass), but also Crimea. Even further, the United States began to voice maximalist demands, such as regime change in Moscow. But it is absolutely clear that these demands can arise only in conditions of a total world war.
As a result, American fantasies lead Washington to attempt strategic suicide. The Americans have deceived themselves, the Europeans and Ukraine.
Russian leader Putin said on the occasion of the 80th anniversary of the breaking of the blockade of Leningrad: "We tolerated it for a long time and tried to come to an agreement. As it has recently turned out, they were messing around with us; they were lying to us. This was not the first time this has happened to us. Yet we did everything in our power to settle the problem peacefully. It has become obvious now that it was an inherently impossible mission; the enemy was only preparing to bring this conflict to the hot phase. As I have said, there was no other way than to do what we are doing now."
In short, some geopolitical officials in the US have dragged Zelensky into a 'no-win war' against a nuclear-armed Russia.
Now the world is focused on two options:
– either the US and its allies will perform a 'miracle' in Ukraine;
– or the Russians will crush Ukraine and then break the back of the NATO alliance.
Thus, the US strategic position in Europe will come to an end and a new world order will be born, perhaps with several centers of power outside of America.